As a brand, Jaguar continues to command an international audience as one of Britain's luxury automotive powerhouses. It is a name that still resonates very strongly with those whose distinguishable tastes are of a "North-of-the-English-Channel" persuasion. Jaguar sales are growing.
West of the Atlantic however, the brand has struggled to become a mainstay in North American markets, in spite of some promising sales figures over the last few years. Most European marques – not least of all, the British ones – continue to cater to an extremely niche demographic on the continent. Understanding that the US market provides the greatest opportunities for growth, Jaguar has refreshed significant parts of its lineup for 2021.
Accessibility seems to be the name of the game here, with the newly revised entry-level Jaguar XF sedan starting from as low as $43,995. Also facelifted for 2021 is their best-selling Jaguar F-Pace SUV, which starts at $49,995. The consolidation of their portfolio with the purpose of catering to a wider audience, means that the XF Sportbrake and XE sedan have been axed.
Positioned with three SUV models, a flagship sports car and a competitively priced entry-level sedan, Jaguar's lineup looks poised to make a reinvigorated attempt at conquering more territory in one of the world's largest consumer centers.
Still yet to shake off its reputation for producing cars with less-than-perfect build quality and reliability issues, Jaguar will hope that a refreshed lineup, a renewed focus, and a rekindled ambition will take the brand where it needs to go.
Here are the best new Jaguar models you can buy today.
Jaguar F-Type R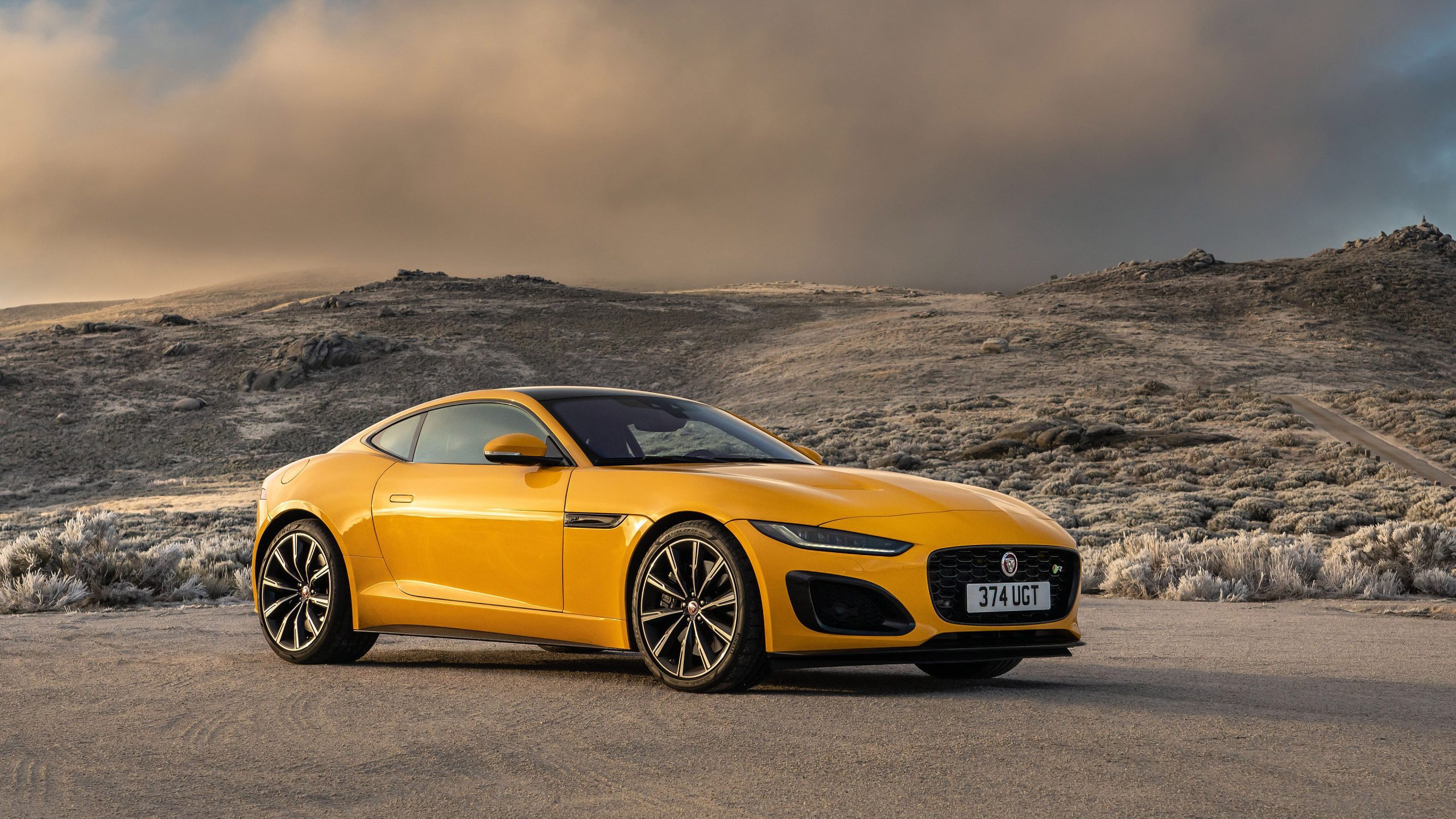 Base MSRP: $103,200 USD
The F-Type R has seen its engine output increased for the 2021 year, gaining 25 hp and 14 lb-ft of torque over the previous year's entry. The engine is exclusively mated to an all-wheel drive system. The general platform remains unchanged, with updates to the exterior and interior keeping the model feeling fresh and in line with the rest of its lineup. New LED headlights and taillights, a revised front and rear bumper, and a new infotainment system are amongst the aforementioned updates.
Available in both coupe and convertible form, Jaguar's F-Type R sports car is now the highest F-Type trim in the roster and is equipped with an arsenal required to square off against the likes of the Porsche 911 and comparable Mercedes AMG and BMW M models. With sharp handling and blistering acceleration – thanks in large part to its advanced all-wheel-drive system – the F-Type R makes for a padded spec sheet and costs less than most of its competition.
Jaguar F-Pace SVR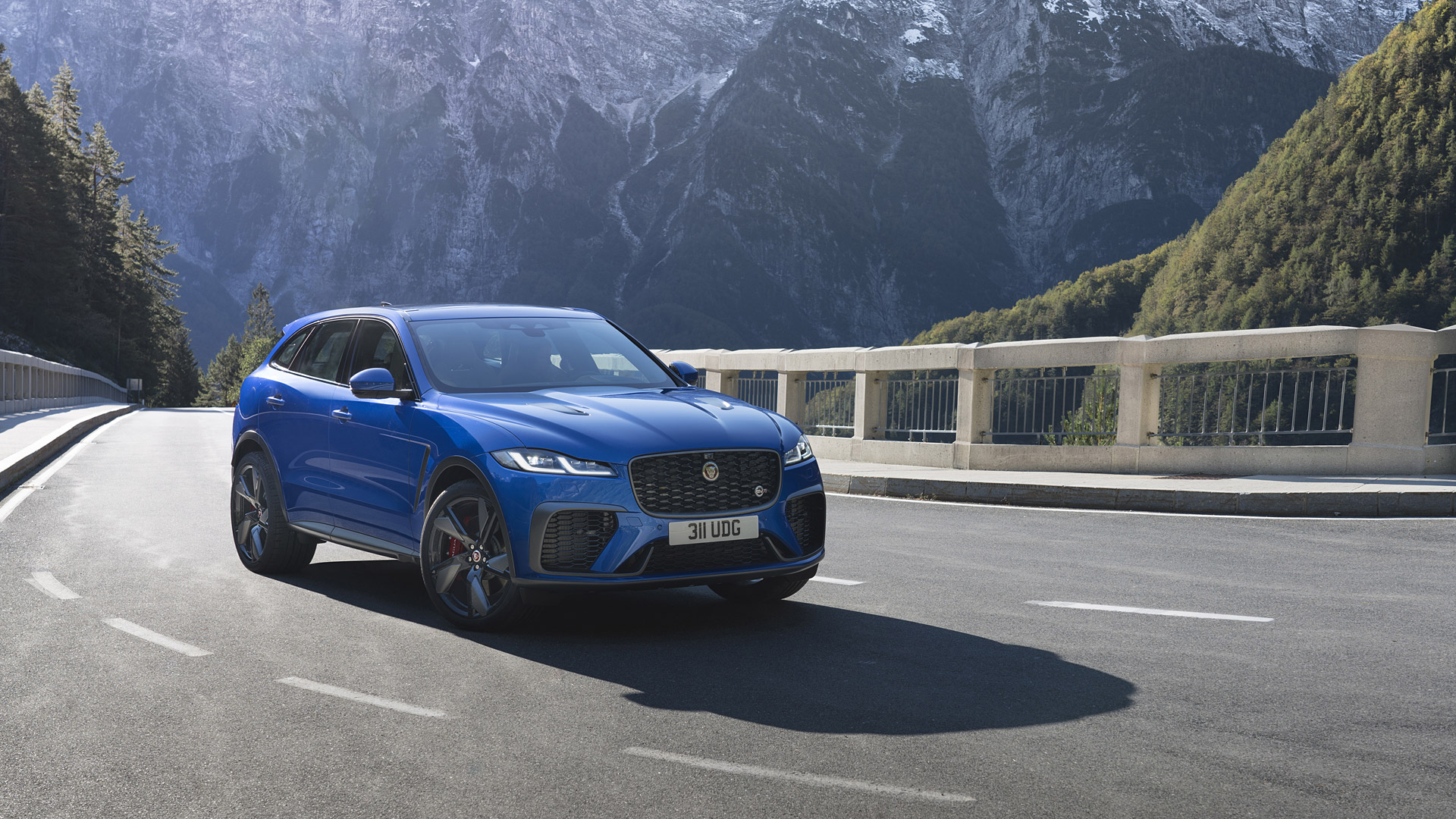 Base MSRP: $84,600 USD
Like the base model, the SVR is the beneficiary of an exterior facelift with revised styling queues. There are some updates and tweaks to the interior as well, with a new glass touchscreen and redesigned instrument cluster amongst the new offerings. Torque has also improved slightly over last year's version, by 14 lb-ft.
Touted by many in the press as a BMW X3 M and Porsche Macan Turbo rival, the Jaguar F-Pace SVR is the marque's answer for the performance-oriented crossover segment – one which particularly continues to become more competitive and crowded every year. For 2021, the SVR boasts the latest iteration of its powerful 5.0L supercharged V8, and benefits from upgraded standard equipment such as Apple CarPlay and Android Auto integration.
Jaguar I-Pace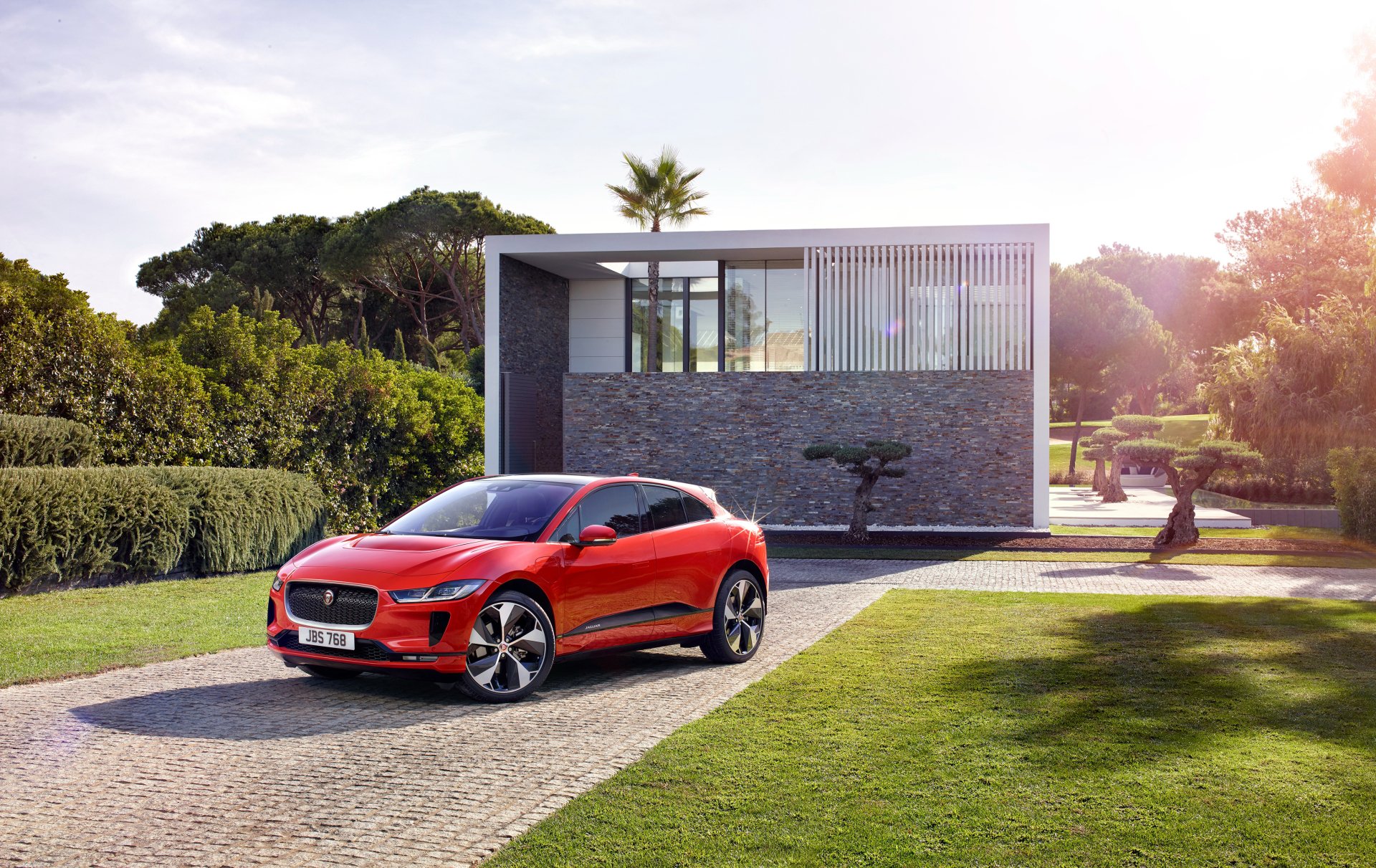 Base MSRP: $69,850 USD
The I-Pace is a very impressive EV on paper. Touted as the first true alternative to the Tesla Model X, Jaguar looks to unseat its competition showcasing a unique combination of technical prowess and driving engagement. Remarkably nimble and planted in corners, the I-Pace is fun to drive while still offering the very best in EV range and performance.
New for 2021, the I-Pace has received improvements to its battery pack and regenerative braking system which can improve range by up to 8 percent. The 2021 Jaguar I-Pace also now offers the fast, intuitive, Pivi infotainment system and quicker charging capability.