2017's Best Sports Cars Available for Between $100,000 and $200,000
Last updated October 15, 2017
If you are in the market to spend hundreds of thousands of dollars on a car then firstly congratulations on all the money you have and secondly, make sure you check out our best cars over $200,000 list.
For those in a slightly lower car-buying budget, we have compiled all the amazing machinery available between $100,000 and $200,000. We already pulled together the best sports sedans which a lot of people told us was very helpful so this list includes some of those cars as well as some more focused offerings.
It is worth pointing out that despite the fact that we are supercar and sportscar guys (which means the list is biased towards performance cars), there is still a lot of variety and there should be something for everybody.
At this price point we noticed three groupings. Firstly is the "do it all" family car. This is the Mercedes or BMW guys giving you a car that allows you ferry the kids around and still get you excited on weekends with massive power and effortless performance all in one luxury package. The second group is the all-around sports car. A traditional two door sports car from McLaren or Porsche that is primarily a performance car that can still be used easily day to day and is not full of compromises. The third group is the extreme machines. These are the hyper-focused offerings that aim to be the best of the best in one specific area. The Porsche Cayman GT4 is a great example of a car that simply wants to be the most engaging sports car you can buy. At the other end of the spectrum is the Nissan GT-R which aims to outperform every other car in every performance metric you care to name.
We can say with 100% certainty that every car on this is great. You cannot go wrong buying any car on the list. It really depends on your goals for your car. Road or track. Family car or two seater. Luxury performance car or straight up race machine, here's our list of the top cars you can buy between $100,000 and $200,000
Other Popular Lists: 


2017 Nissan GT-R
Make: Nissan
Price: $111,585
Vitals: 600 hp and 510 lb-ft of torque
Summary: It is still Godzilla but this time with some manners.
Nissan's supercar-smashing GT-R has had its biggest update since launch for 2017. Most noticeable is the new interior which is a big step up from last year and is almost worthy of a $100k+ car. The exterior styling has also been updated with a new front face that looks more modern.
The Nissan GT-R still has a mighty 3.8-liter twin-turbo V-6 that makes 565 hp driven by the best in class all-wheel-drive system. The GT-R's quick steering, rigid structure, and adjustable suspension all stay although there have been some tweaks all around. Power has increased due to some additional boost pressure and a new titanium exhaust. Changes to the dual-clutch gearbox were aimed at improved day to day drivability. The Bilstein dampers are both more supple and more adjustable.
The Nissan GT-R was already epic and near-perfect. Continued refinement and improvements each year continue to ensure it evolves and stays ahead of the pack. Spectacular all-wheel-drive performance that scares supercars at just over $100k. Not cheap, but still a bargain.

2017 Audi R8 Spyder
Make: Audi
Price: $192,000
Vitals: 540 hp and 398 lb-ft of torque.
Summary: Fabulous, naturally aspirated V-10 with wind in your hair excitement
Boasting a powerful 540-hp V10 or a 610-hp V10 plus, it's no wonder the Audi R8 has won the 2016 World Performance Car award. With its sharp, angular lines and exotic, glass-covered engine, the R8 has a wide and commanding presence that makes it impossible to look anywhere else.
We love the fact that the newly designed R8 Spyder still has that fabulous, naturally aspirated 5.2-liter V-10 which is rated at 540 horsepower and 398 lb-ft of torque (there is also a more powerful version that gives you 610hp). In either guise, this is a high-revving engine that sounds amazing when compared the muted sounds we get from turbocharged creations that we increasingly see these days. It is refreshing and raw and reminds us why we love natural aspiration.
It isn't just the sound either. From a standstill, 62 mph comes up in 3.6 seconds and top speed is 198 mph. A seven-speed dual-clutch automatic channels the power to all four wheels. The car can divert 100 percent of its power to either the front or rear wheels when needed. Most importantly, the power-folding cloth top can be raised and lowered in 20 seconds at speeds of up to 31 mph. Happy to cruise at reasonable speeds every day and then become a demon when you want to let loose, this car has a very broad set of abilities in a gorgeous package with Audi reliability and finish.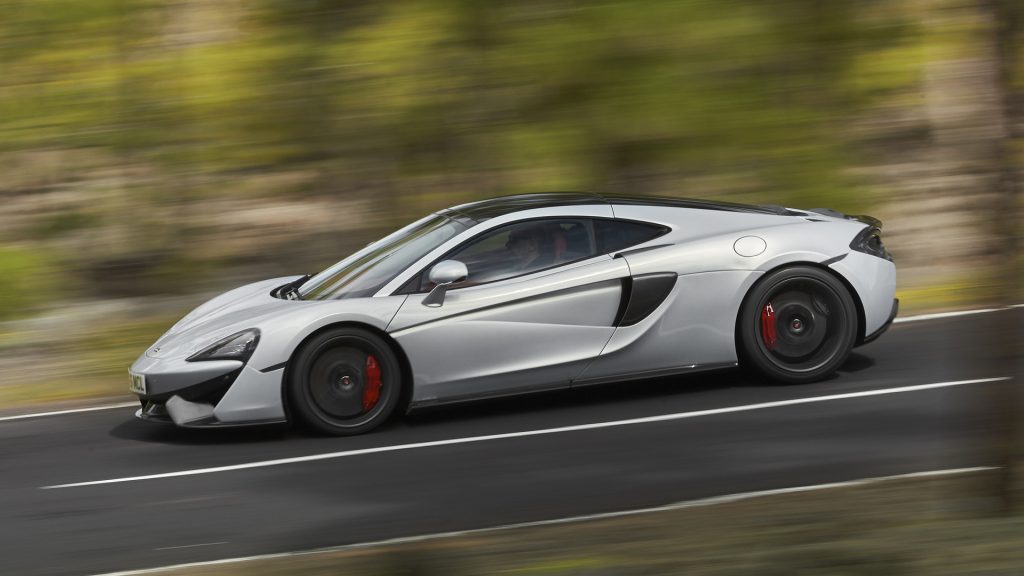 2017 McLaren 570S
Make: McLaren
Price: $184,900
Vitals: 562 hp and 443 lb-ft of torque
Summary: The perfect everyday supercar. Made by McLaren.
It's the ultimate sports car experience. Completely driver-centric and performance oriented, the McLaren 570S Coupé is equally at home on the track as it is on the open road. With the lightest weight in its class and the highest power to weight ratio, it delivers supercar punch and thrills that would shame many more expensive rivals.
The real question for people shopping for an everyday supercar is whether the McLaren 570S is in fact better than a 911 Turbo. The answer is a resounding yes. While the Porsche does everything right, the McLaren just does things that little bit better. Even if you take for granted 0-124mph in a scarcely believable 9.5 seconds, nothing prepares you for the thrill of the 570S Coupé's race-bred dynamics. With a 3.8-litre twin turbo V8, delivering 570PS, performance is nothing short of breathtaking. The Porsche is fast, but the McLaren is on another level dynamically.

2017 BMW M760i Xdrive
Make: BMW
Price: $150,000
Vitals: 601 hp and 590 lb-ft
Summary: The 7 Series finally gets an M badge
Is this is a BMW M7? Well, not quite. It ticks all the right M boxes (other than the ludicrous weight of course). It has a 6.6-liter, twin-turbo V12 engine that makes 600 horsepower and 590 lb.-ft. of torque. That's enough to get it up to 62 mph in a claimed 3.9 seconds. The silky smooth eight-speed automatic transmission and BMW's xDrive all-wheel drive system ensures all that horsepower are effectively used as you hurtle towards the horizon.
Power, handling, and smooth ride. An M-badged 7 Series it is then.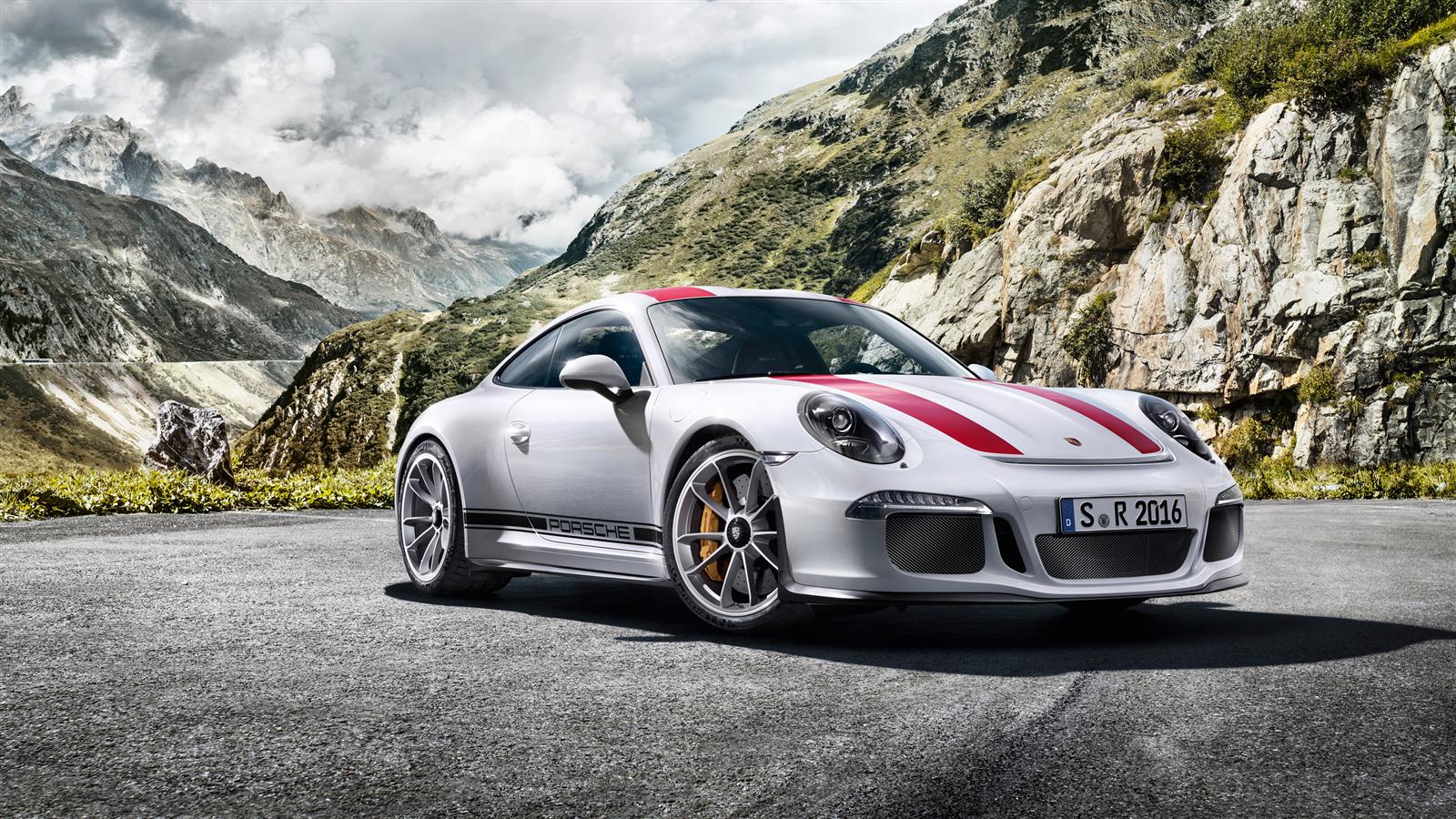 2017 Porsche 911 R
Make: Porsche
Price: $186,950
Vitals: 500 hp and 338 lb-ft
Summary: GT3 RS engine and a manual transmission. Nothing else to say.
The Porsche 911 R not just a sports car. It is much more than that. It is Porsche saying "we messed up not giving you a manual GT3". This is Porsche giving us a 911 that will keep you on your toes. This is the car that gives you a reason for getting up at 6 a.m. on Sundays after a tough week. It is the reminder of a lost art, changing gears on your own. A genuine sports car for purists. It is going to be limited edition of only 991 units so you better hurry up.
The GT3 RS engine and a manual transmission in a lightweight body make for a mouthwatering 911. Built on the outgoing 991.1 series instead of Porsche's new-for-2017 991.2, the R is said to weigh just 3020 pounds and is armed with the 500-hp 4.0-liter flat-six from the GT3 RS. With 338 lb-ft of torque at a lofty 6250 rpm and power peaking at 8250 rpm, this is an engine that loves to rev.
Other cool things include the titanium exhaust system, the removal of A/C, audio system, rear seats and lots of insulation. Carbon-ceramic brake rotors, a limited-slip diff and rear-axle steering are real performance enhancement that make this a true race machine. Porsche claims a top speed of 200 mph and 60 mph acceleration from rest in 3.7 seconds. A future classic.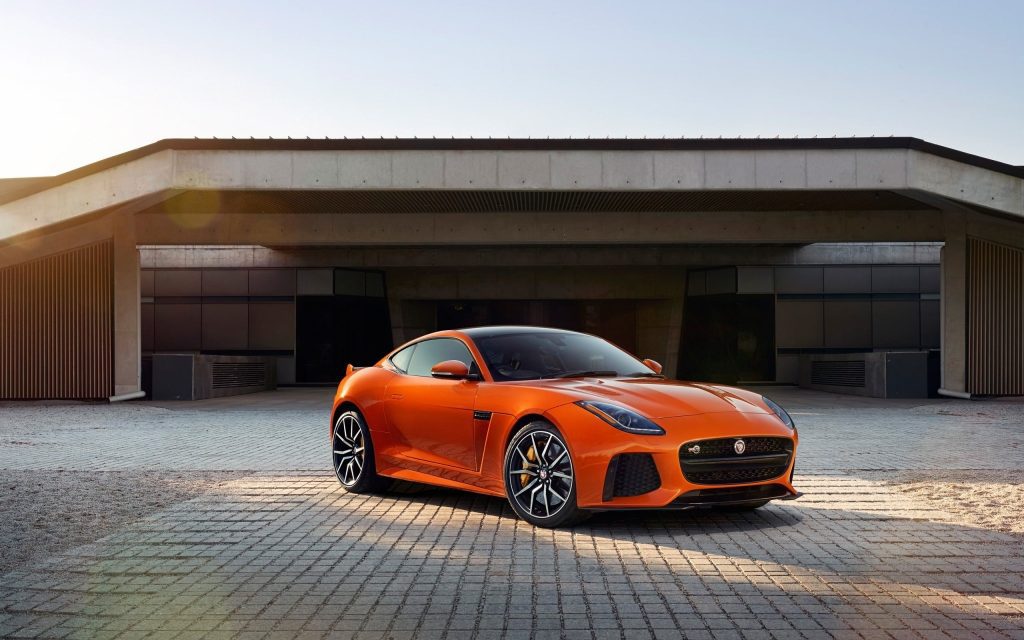 2017 Jaguar F-Type SVR
Make: Jaguar
Price: $126,945
Vitals: 567 hp and 516 lb-ft
Summary: A little bit more power. A lot more speed.
The Jaguar F-Type SVR has a supercharged 5.0-liter V-8 with 575 horsepower and 516 lb-ft of torque. Basically, the SVR is more powerful, lighter and faster than the F-Type R. With reconfigured aerodynamics boosting grip, and the all wheel drive technology ensuring maximum traction at all times, this is one rapid cat.
New intercoolers and hood vents that allow for freer breathing. The ZF eight-speed automatic's software quickens shift times and the launch control is altered for harder acceleration from a stop, while tweaks to the torque-vectoring rear differential, all-wheel-drive system, and the stability control also help the SVR power to 60 mph in a claimed 3.5 seconds, or 0.4-second quicker than the R. The SVR is also the first Jaguar to hit 200-mph mark since the Jaguar XJ220.
Inside, the SVR features diamond-stitched seats with contrast stitching and piping, even for the floor mats. The shift paddles are now anodized aluminum rather than plastic, and optional microsuede can be ordered on the steering wheel and center console.

2017 Porsche 911 Turbo S
Make: Porsche
Price: $189,150
Vitals: 524 hp and 553 lb-ft
Summary: It's a 911 Turbo S. It is always awesome.
Every Porsche 911 Turbo sports car we've ever driven has been awesome. They are one of the best all-around cars you can buy. With a whopping 580 hp in the Turbo S the all-wheel-drive supercar hits 60 mph in less than three seconds.
The most obvious changes are cosmetic with the move to the new 991.2 platform. New headlights, new taillights, a new engine-lid grille and some bodywork changes front and rear. There is a new infotainment touchscreen with online navigation, Apple CarPlay integration, Wi-Fi connectivity, and a smartphone app for remotely checking fuel level and odometer readings as well as remote locking and unlocking of the car.
If you want to race and destroy Ferrari's on your way to work, you can do no wrong. This is an express train in a suit.

2017 Porsche 911 GT3RS
Make: Porsche
Price: $175,900
Vitals: 500 hp and 338 lb-ft
Summary: The best Porsche on sale and one of the best ever.
Porsche knows how to make hugely fast, enjoyable track cars that can still be driven on the road every day. The Porsche 911 GT3RS does just that. Only Ferrari and McLaren cars come close to the performance of this new GT3RS, but both brands are way more expensive. Bursting with character and ability, the 991 RS is by far the best Porsche you can buy and if you can afford one you should try buy one.
The 3.8-liter flat-six has been enlarged to 4.0 liters and has a totally new intake system. It is cast using techniques used on the the 919 Le Mans race car. Engine stats are very impressive for a naturally aspirated masterpiece, with peak power of 493 hp at 8250 rpm and 388 lb-ft of torque at 6250 rpm. As with the last RS, the rear exhaust box is titanium. Like the GT3 there is no manual transmission, although on a car with this level of performance I am not sure a manual gearbox makes sense.
On the outside, the wider Turbo body looks aggressive. Aero has been optimized to ensure the GT3 RS is the best Porsche weapon you can take the to track. The GT3 is amazing on the track, the GT3 RS turns it up to a whole other level. If you want the ultimate Porsche, the 991 GT3 RS is a more aggressive, whole lot angrier version of the epic GT3.

2017 Tesla Model S P90D
Make: Tesla
Price: $103,000
Vitals: 762 hp and 713 lb-ft of torque.
Summary: World's Fastest Four-Door is An Electric Sedan
It's quick, nimble, and incredibly easy to drive. It is also a tech-fest full of futuristic toys that make driving a totally different experience for those of us used to "traditional" cars. With a new nose, subtly revised headlights, and other tweaks the 2016 Tesla Model S P90D looks as good as ever.
At the heart of this car is the 762-hp electric powertrain with all-wheel drive and Ludicrous mode. This is a serious car with amazing performance. The car broke the 3.0-second barrier for 0-60 times and the instant torque is utterly addictive. The P90D starts life as an already-insane Model S P85D but with the P85D's 221-hp front and 470-hp rear (691 hp combined) motors swapped for a front motor that makes 259 hp and 244 lb-ft of torque and a rear motor that produces 503 hp and 469 lb-ft of torque. Total output is 762 hp and 713 lb-ft of torque.

2017 Porsche Panamera Turbo
Make: Porsche
Price: $146,900
Vitals: 550 hp at 5750 – 6000 rpm
Summary: Finally, The Panamera Looks The Business
The second generation of the Panamera, which Porsche launched at a lavish event in Berlin, takes everything a step forward: It's slightly bigger, it's more powerful, it's said to perform better, and it's fitted with a cutting-edge man-machine interface. The 4.0-liter twin-turbo V-8 in the Panamera Turbo is good for 550 horsepower. The new Panamera's performance encroaches on supercar territory. The Turbo manages 0-60mph in 3.6 seconds and the optional Sport Chrono package shaves off a further 0.2 second thanks to its launch-control function. Stated top speed is 180 mph for the 4S and 190 mph for the Turbo.

2017 Mercedes-Benz E63 AMG S 4MATIC
Price: $101,700
Vitals: twin-turbo 5.5-liter V8 with 577 hp and 590 lb-ft of torque
Summary: Absurd Power & Blistering Acceleration Aren't It's Only Party Tricks
The Mercedes-Benz E63 AMG S 4MATIC's all-wheel drive system is so adept at managing the 577 horsepower and 590 lb-ft of torque from its twin-turbo 5.5-liter V8 engine that it hits 60 mph in an incredible 3.5 seconds once launch control has been activated. This puts the E63 AMG S 4MATIC on the same footing as a Porsche 911 Turbo or Chevrolet Corvette. This is one fast sedan.

2017 Mercedes-AMG GT S
Make: Mercedes-AMG
Price: $131,200
Vitals: 577 hp and 479 lb-ft
Summary: Mercedes builds a great modern, fast, and ­comfortable sports car
Let's start with the Mercedes-AMG GT S engine because so much of the experience with the GT S comes from that lump up front. It is a new 4.0-liter twin-turbo V-8 and it is another cracker from AMG. It has a deep startup growl becomes a quaking rumble when you floor it. This engine proves that turbocharging does not mean the end of awesome engine sound. Forward momentum is instantaneous and intoxicating. Downshifts and aggressive upshifts come with awesome barks and snorts that will wake your entire neighborhood – we love that. Specs and performance are impressive. Power is 503 hp @ 6250 rpm and torque is 479 lb-ft @ 1750 rpm. 0-60mph times are around the 3 second mark. This is one fast car.
The GT S is the Mercedes-AMG attempt at beating the 911. While we will steer clear of that comparison, we can say with certainty that this is a great two-seater sports car. It is lighter than the old Mercedes SLS AMG and dynamically superior too. AMG made it 175 pounds lighter than the SLS and the lighter engine and shorter nose help shift the GT S's weight balance to 45/55 percent which aids in the way the car drives. We are happy to say that this car drives like a true sports car, it is impressive.
If you're looking for something different than the Porsche 911, this car is perfect. Great balance, beautiful interior, gorgeous exterior and epic performance from one of the best engine's available today. Mercedes-AMG have built a great modern, fast, and ­comfortable sports car.

2017 Porsche Cayman GT4 (Sneaky Entry)
Make: Porsche
Price: $100,000+
Vitals: 385 hp and 309 lb-ft
Summary: Perfection
We are cheating a little here. Technically the Cayman GT4 has a retail price of less than $100,000 so it isn't eligible for this list. The problem is that you can't buy one for less than $100,000. Dealers and early buyers are selling them well above sticker thus crossing the $100,000 mark. Given how special this car is, we're including it.
The Cayman GT4 was built the motorsports team at Porsche's. These are the big guns at Porsche, the ones who build racing cars and GT-badged 911s . It shows too, because the Cayman GT4 is basically the perfect sports car, the ultimate expression of Porsche's motorsport prowess. It has the 385 hp 3.8-litre flat six from the Carrera S, suspension that is borrowed from the GT3 and the only gearbox option is a good old-fashion 6-speed manual. We are in heaven.
How does it compare to a GT3? The GT3 is the better overall car and it remains the purer, more special car. That engine revving to 9,000rpm is true motorsports heaven. The Cayman is better balanced and more approachable on normal roads and under most conditions, plus the interaction a driver has with that manual gearbox makes it my choice. The GT3 monsters the Cayman GT4 in performance terms, but honestly it doesn't matter because the GT4 is a more riveting driving experience at any speed.
Things to note are that this is definitely a track-biased car. The ride is firm and road noise a bit more intrusive than a standard Cayman. The compromises are small however if you want the ultimate sports car.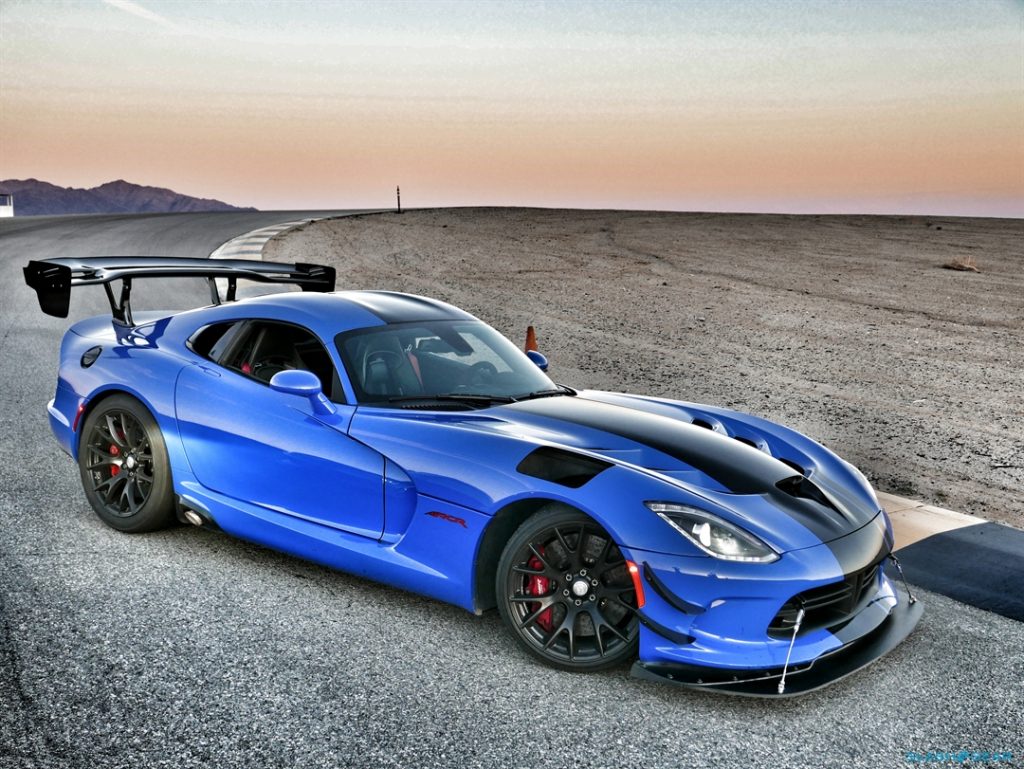 2017 Dodge Viper ACR
Make: Dodge
Price: $107,995
Vitals: 645 hp and 600 lb-ft
Summary: Track-destroying American muscle
2016 Viper ACR is technically street legal but the spec list reads like a race car optimized for the track. You can fine-tune and alter just about everything on the ACR, making it a complete package for serious weekend racing. The ACR has some serious hardware, from carbon-ceramic Brembo brakes and adjustable Bilstein coil-overs to 15.4 inches brake rotors up front with six-piston calipers clamping down as you approach corners at ludicrous speeds.
Dodge didn't mess with the Viper's 8.4-liter V-10. It still has 645 horsepower and 600 lb-ft of torque being channeled through a Tremec TR6060 six-speed manual transmission to the rear axle. The interior is wrapped in faux suede and features an "ACR" badge on the dashboard, a unique steering wheel, and lightweight carpeting.

2017 BMW M6 Coupe
Make: BMW
Price: $113,700
Vitals: 500 hp and 500 lb-ft
Summary: The M6 has always been a big, luxurious grand tourer with plenty of plush power. 2017 takes the cake and sets the standard for this M car.
At this price point the M6 coupe faces serious competition. The sports-luxury segment is filled with solid competition from Jaguar, Aston Martin, Maserati and Mercedes. To be a competitor you need to have luxury amenities and easy to access performance. That means the M6 is less of a traditional M car and more of a luxury car that can still hold its own at stoplight drag races.
With seven-speed dual-clutch automatic and a twin-turbo V8 which generates 560 horsepower at 6000 rpm is no slouch. It rockets off the line and has instantaneous power in any gear. Instead of building up torque slowly, the M6 catapults right into the meat of its 500 lb-ft of torque (available from 1500 to 5750 rpm) in an almighty surge. The V8 sounds awesome from outside the car but is a little too quiet inside.
The M6 coupe is also very practical. Comfortable for four it could be used daily and for long trips. The car also looks beautiful. It has a nice contemporary and elegant look while still adding some aggression. A solid family car with serious acceleration and all the luxury touches.

20127 
2017 Porsche 911 Targa 4S
Make: Porsche
Price: $122,600
Vitals: 420 hp and 368 lb-ft
Summary: The best non-GT Porsche
Power, performance, and personality have all been opened up in the 2017 Porsche 911 Targa 4S—an enhanced all-wheel-drive version of one of the marque's most conspicuous convertibles. With a new engine, revised chassis, and customizable driving modes, the already tantalizing Targa takes it up a notch.
You could slot the Porsche Carrera GTS and Carrera S into this list and they would be safe bets. It is the Targa we love most. With that iconic glass roof that just screams old-school Porsche design. We fell for the looks when the 2015 model was launched and that iconic design continues with the new version. If you're buying an everyday 911, this is the one to get.

2017 Aston Martin V12 Vantage S
Make: Aston Martin
Price: $186,295
Vitals: 656 hp and 457 lb-ft
Summary: Aston Martin looks. Monster V12 engine. Manual gearbox. Sounds perfect.
The V12 Vantage was an unprecedented engineering achievement when it was first release. Combining a V12 engine with Aston Martin's lightest sports-car in a package of pure aggression was no easy task. Aston Martin hit it out of the park and immediately added the Vantage to our shortlist of cars we had to drive. It ticked all the boxes, it just worked.
Over the years the car has been optimized and tweaked. This year the V12 Vantage S comes with a lighter chassis, an even more powerful engine, a more responsive transmission and (wait for it) it even has a dogleg manual transmission as an option. Does life get any better than this?
15kg lighter than V12 Vantage and with 571PS of power and 620Nm of peak torque, this is a supercar in terms of the spec sheet. With enhanced low and mid-range power the new-generation AM28 engine pushes the V12 Vantage S to a top speed of 205mph, creating the fastest series production model Aston Martin has ever made. Couple that with a new infotainment system that actually looks like it is from this century and this great car may just have become even more desirable (how is that possible).

2017 Lamborghini Huracan
Make: Lamborghini
Price: $199,800
Vitals: 602 hp and 413 lb-ft
Summary:  Fantastic noises, exotic styling, a naturally aspirated masterpiece
The Huracán LP 610-4, in both Coupe and new soft-top Spyder versions, replaced the Gallardo as Lamborghini's "entry-level" super-sports car. Both are powered by a 5.2-litre V10 making 602 horsepower and 413 pound-feet of torque. A seven-speed dual-clutch gearbox directs power to all four wheels. Understatedly, the two-seat sports car is quick; zero to 100 kilometres an hour takes just 3.2 seconds (3.4 seconds for the Spyder), topping out at more than 320 km/h.
The LP 610-4's hybrid chassis is a technical work of art that combines carbon-fibre and aluminum components. The ultra-light chassis forms the basis for the hardtop's low weight of 1,422 kilograms. The new 2017 Lamborghini Huracan is more than just an Audi R8. Combine that big engine, light weight and all-wheel drive system and you have ferocious acceleration and performance to match those stunning looks.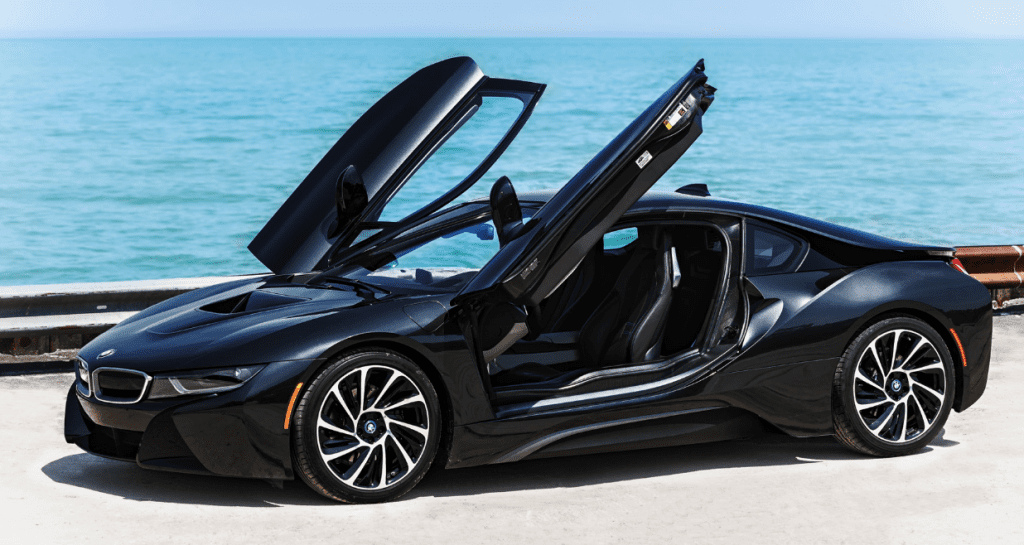 2017 BMW i8
Make: BMW
Price: $140,700
Vitals: 357 hp and 420 lb-ft
Summary: BMW shows that saving the world doesn't mean you can't have fun
The BMW i8 is a plug-in hybrid sports car that BMW designed to compete against the Porsche 911. They wanted to show that you can package up all the coolest new technology and still deliver a great driving experience in a design that turns heads. I'd say they delivered.
The long wheelbase, short overhangs, precise lines, and sweeping silhouette give the appearance that the BMW i8 is surging forward even when it is standing still. It is a unique and aggressive look that gets people's attention. The scissor doors are also a hit when you rock up to your favorite restaurant too.
This isn't just some good-looking eco-statement, it is a true performance car. With a twin-turbo 3-cylinder combustion engine and its innovative electric motor coupled with a light carbon fiber body, it can hang with the best of them. Together, these two engines work in tandem for uninterrupted acceleration from a standstill with a total system output of 420 lb-ft of torque and 357 horsepower. Not bad at all.

2017 Acura NSX
Make: Acura
Price: $156,000
Vitals: 572 hp and 476 lb-ft
Summary: The successor to one of history's most beloved vehicles
If you loved the Porsche 918 and can't afford it, this might just be the closest car for a lot less money. The Acura is highly technical and utterly thrilling supercar that we've eagerly been waiting for. This is one complicated machine that has impressed almost all the reviewers who've driven it so far.
The NSX has three motors join the mid-mounted, twin-turbo V6 in sending power to all four wheels. The engine is good for 500 horsepower and the motors offer another 73 for a total output of 573 hp. It get the car to 60 mph in 2.9 seconds and to a top speed of 191 mph.
The NSX offers pulse-pounding performance paired with everyday usability. A nine-speed dual-clutch automatic and all-wheel drive are standard. While this car is complicated (for example, the electric motors drive the front wheels, each operating independently to ensure torque goes exactly where it's needed) as a driver you're blissfully unaware of what is going on behind the scenes. It just feels like a really well designed sports car with absurd performance. It really is a Porsche 918 for 1/8th the money and that is about the biggest compliment we can pay Acura.