BMW just announced a new model in their BMW M lineup, the BMW M4 Champion Edition.
The BMW M4 Champion Edition is a high-performance coupe with 500hp and a maximum tourgue of 600Nm as well as the latest techonologies that the motorsports industry has to offer.
The BMW M4 DTM Champion Edition is launched to celebrate the success of Marco Wittmann for winning another DTM driver's title at the season finale at the Hockenheimring. The new model comes with a cutting-edge motor racing technology for its drive and suspension and a unique design reminiscent of the DTM racing cars developed by BMW Motorsport.
The BMW M4 DTM Champion Edition can go 0-60 mph in less than 4 seconds (3.8 seconds to be exact). It has a recorded top speed of 190mph (305.7kph) which was made possible by the water injection technology incorporated in its 6-cylinder power unit. This water injection technology helps in cooling the combustion chambers which then raises the engine's thermally-related performance limits as much 16% as compared to the production model.
THE BMW M4 DTM CHAMPION EDITION Photos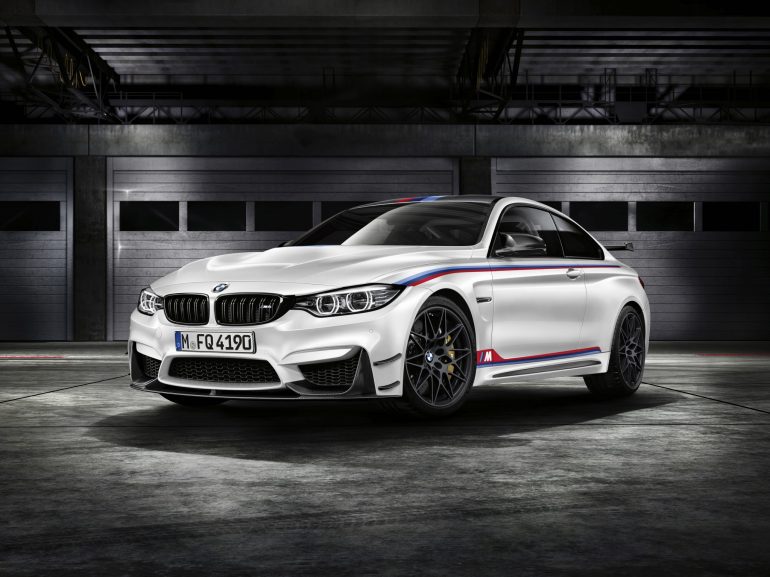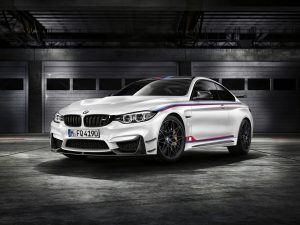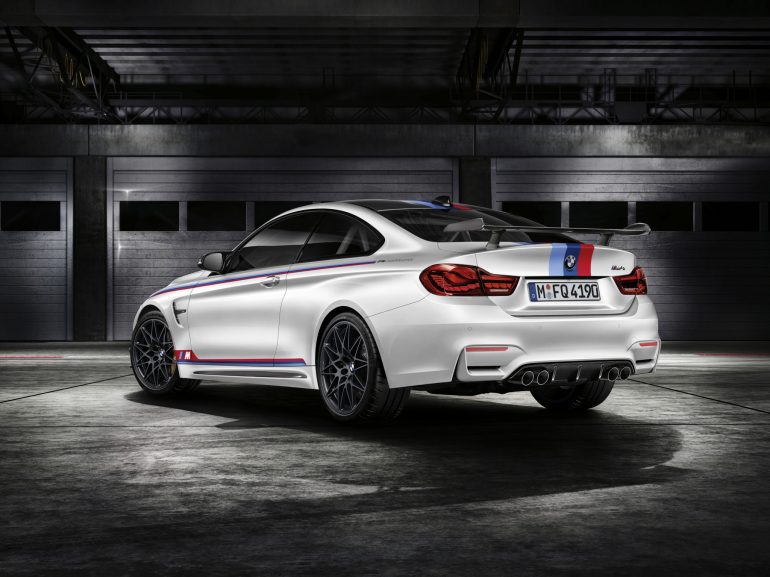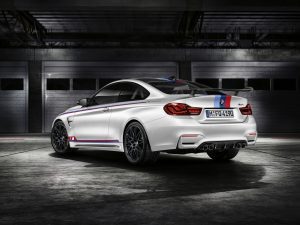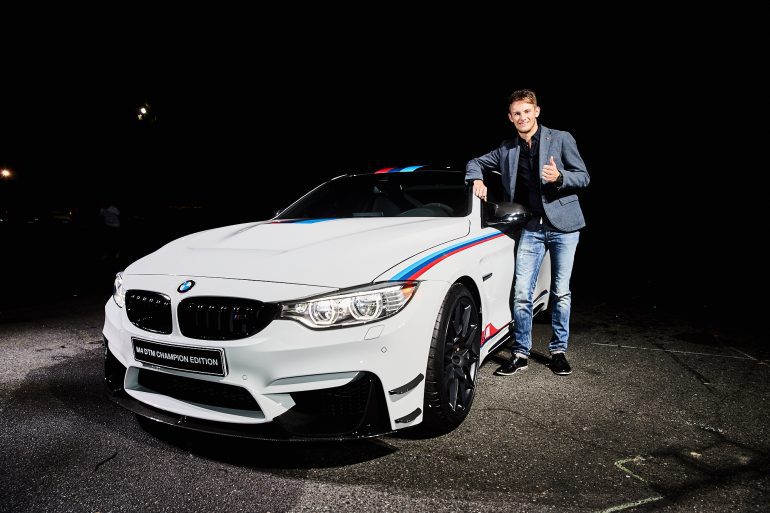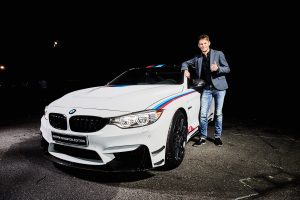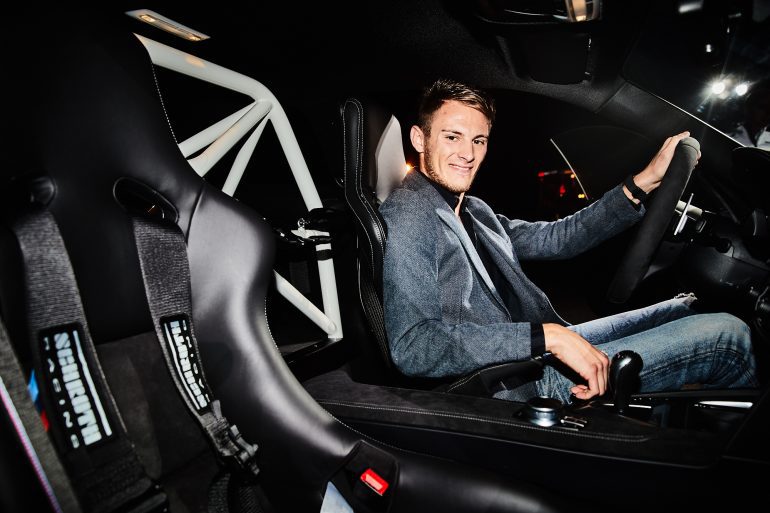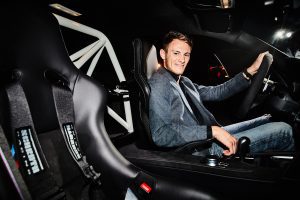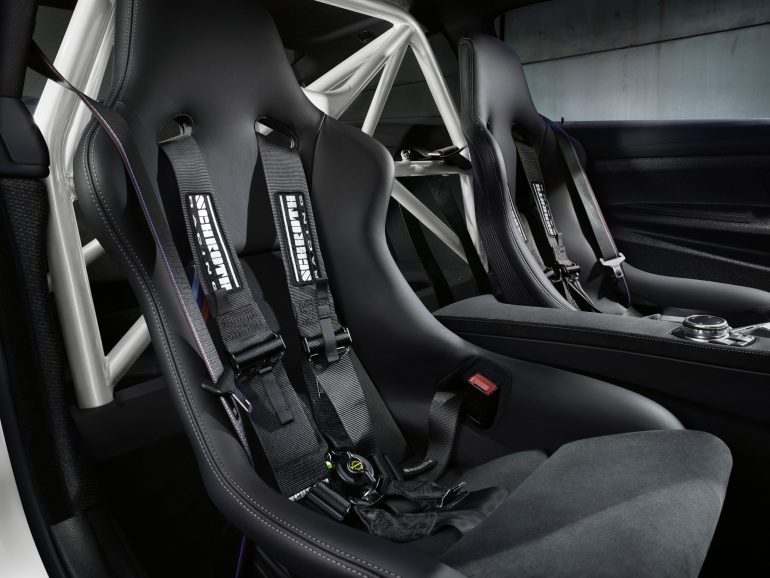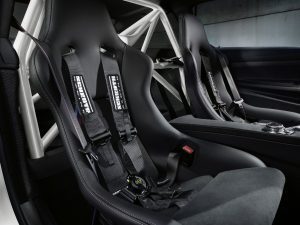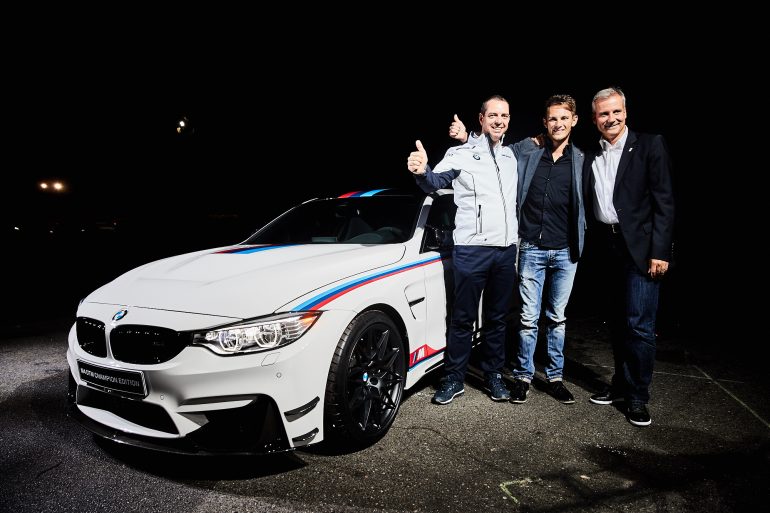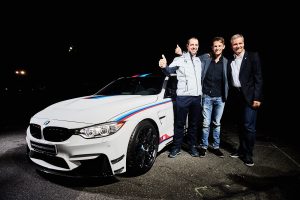 THE BMW M4 DTM CHAMPION EDITION Press Release
A high-performance coupe with a focus on racetrack deployment and an exceptional collector's item.
Delivering 500hp and featuring cutting-edge motorsports technology.
To celebrate the success of Marco Wittmann securing yet another DTM driver's title at the season finale at the Hockenheimring, BMW M is launching the BMW M4 DTM Champion Edition. The new edition model consists of top-class motor racing technology for drive and suspension as well as a specific design that mimics the DTM racing cars built by BMW Motorsport and delivers a power output of 500hp and a maximum torque of 600Nm.
Model
Power
Hp
Torque
Nm
0 – 62mph
Seconds
Top Speed
Mph
Combined
Mpg
CO2
Emissions
g/km
M4 DTM
500
600
3.8
190mph*
34
194
*Preliminary draft figure to be confirmed.
The BMW M4 DTM Champion Edition completes the sprint from zero to 62mph in just 3.8 seconds and has a top speed is limited to 190mph* thanks to the innovative water injection technology featured in the straight six-cylinder power unit, previously seen on the BMW M4 GTS. This innovative technology enables cooling of the combustion chambers, significantly raising the engine's thermally-related performance limits by 16 per cent in power output compared to the production model.
Frank van Meel, President of BMW M GmbH commented: "Congratulations to Marco Wittmann, his team RMG and the entire crew from BMW Motorsport. We have the pleasure of honouring Marco's performance by producing a BMW M4 DTM Champion Edition in 2016 to mark his winning the DTM driver's title. Never before has one of our edition models been so closely linked to motor racing."
Distinctive exterior design inspired by DTM racing cars.
The BMW M4 DTM Champion Edition 2016 is exclusively available in Alpine White. Design and shaping of the additional foiling is reminiscent of the look of DTM racing cars produced by BMW Motorsport. Various aerodynamics components finished in visible carbon also give the car that distinctive racing car look. These include the front splitter, the aero flicks positioned in front of the front wheel arches, exterior mirror caps, side skirt attachments, and a rear diffuser as well as the large rear wing firmly mounted on the boot lid.
Pure motor sports atmosphere in a classy, reduced interior.
Inside the two-seater BMW M4 DTM Champion Edition 2016, both driver and co-driver sit in M Carbon bucket seats covered in exclusive Alcantara/Leather Merino. The entire interior is lined with exceptionally high-quality covering material Alcantara, also used on the M Sports steering wheel featuring a grey "12 o'clock" marker. Behind the front bucket seats of the BMW M4 DTM Champion Edition, a white rollover bar replaces the rear seat system.
In terms of comfort and safety, the new edition is by no means sparsely equipped. Features include the BMW Professional Navigation system, air conditioning, adaptive LED headlights with BMW Selective Beam (glare-free high beam assistant), OLED taillights, Park Distance Control (PDC) at the front and rear as well as automatically dimming interior and exterior mirrors. Full UK specification will be announced in due course.
Extensive measures to enhance driving dynamics.
In comparison to the production version of the BMW M4, the DTM Champion Edition impresses not only with enhanced performance, but also with further optimized dynamic handling qualities. This is also the result of even more consistent implementation of the lightweight construction concept. In addition to other components, the bonnet, roof, instrument panel support and rear diffuser are made from carbon fibre reinforced plastic (CFRP). The end silencer of the double-flow sports exhaust system featuring two pairs of tailpipes is made of exceptionally lightweight titanium.
Optimal contact with the road is ensured by Michelin Pilot Sport Cup 2 high-performance tyres size 265/35 R19 at the front and 285/30 R20 at the rear designed specifically for use on the racetrack and mounted on light alloys boasting a star spoke design 666 M in Orbit Grey matt. M carbon-ceramic brakes guarantee fade-free braking even in tough racing conditions. The individually adjustable 3-way coilover suspension is mechanically adjustable both for rebound and damping, thus allowing the car's handling characteristics to be adapted according to personal taste.
The BMW M4 DTM Champion Edition is on sale now, prices to be confirmed.
Ends

The BMW Group
With its three brands BMW, MINI and Rolls-Royce, the BMW Group is the world's leading premium manufacturer of automobiles and motorcycles and also provides premium financial and mobility services. As a global company, the BMW Group operates 31 production and assembly facilities in 14 countries and has a global sales network in more than 140 countries.
In 2015, the BMW Group sold approximately 2.247 million cars and nearly 137,000 motorcycles worldwide. The profit before tax for the financial year 2015 was approximately € 9.22 billion on revenues amounting to € 92.18 billion. As of 31 December 2015, the BMW Group had a workforce of 122,244 employees.
The success of the BMW Group has always been based on long-term thinking and responsible action. The company has therefore established ecological and social sustainability throughout the value chain, comprehensive product responsibility and a clear commitment to conserving resources as an integral part of its strategy.