The fastest Bugatti ever will reach 305 mph and set you back $3,900,000 while only 30 will be made worldwide, and all of them are finished in visible, Jet Black carbon fiber only available on the Bugatti Chiron Super Sport 300+, developed specifically for straight-line performance over a time period of two years, the first 8 units of the limited production run have just been completed at the atelier in Molsheim.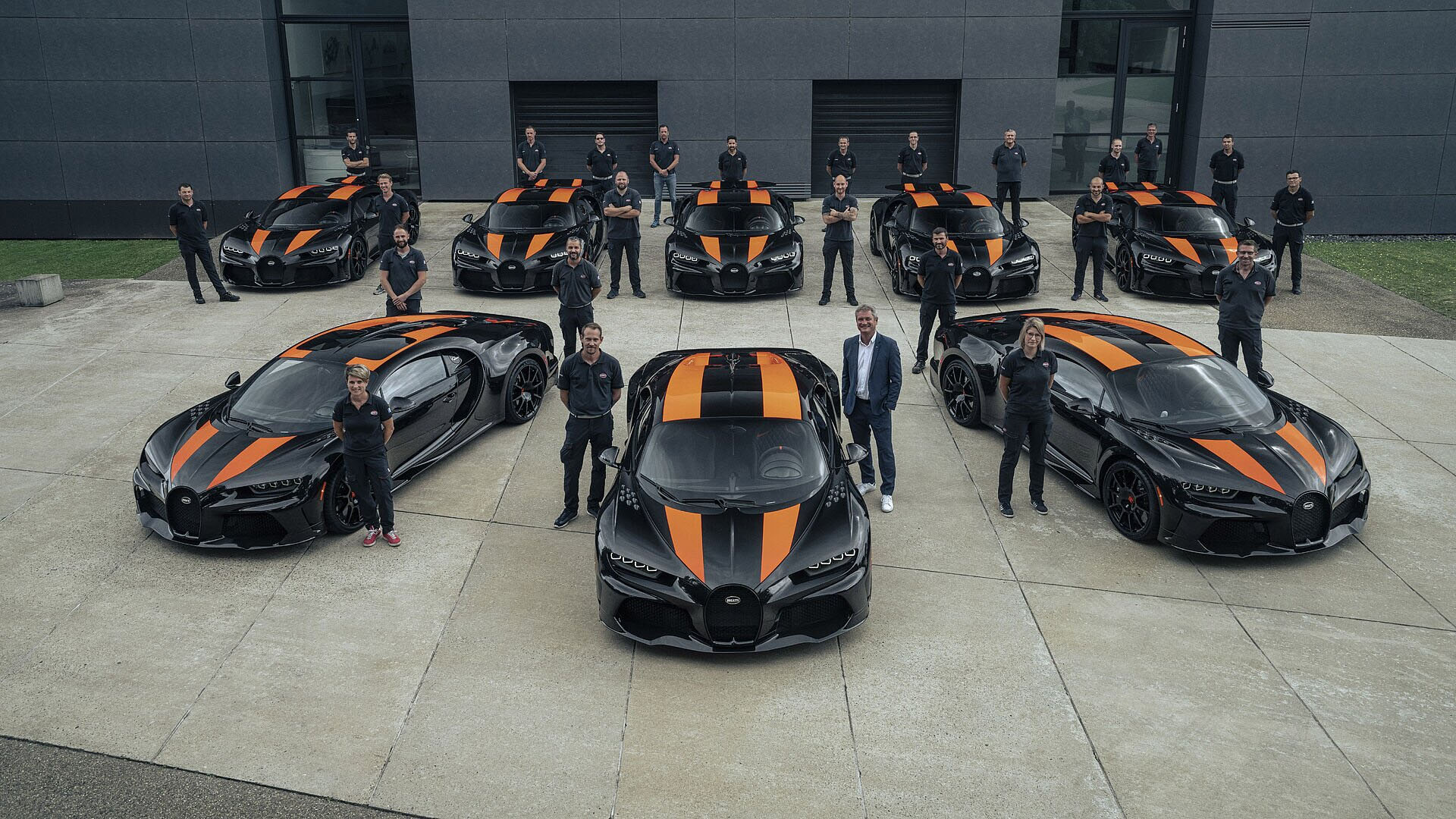 "The Chiron Super Sport 300+ will forever remain a cornerstone of our marque's illustrious history as it elevated automotive performance to levels that were once thought to be unreachable," comments Christophe Piochon, Managing Director of Production and Logistics. "It is the fastest hyper sports car Bugatti has ever made and is a true testament to the engineering passion, technical expertise, and relentless pursuit of performance our brand is synonymous with. We are excited to deliver the first eight units of this record-setting pioneer to our customers, and for them to experience the sheer sensation of speed behind the wheel."
This record-setting masterpiece from Molsheim made a pass at 304.773 mph (490.484 km/h) back in 2019 already as a concept, but to mark the 110th anniversary of Bugatti they announced a limited production run of 30 units, this performance was only possible because of the 1,600 PS W16 engine, 8-Liter displacement, and a quad-turbo setup, it didn't take too long for all 30 build slots to sell out, years before the first production car was even built.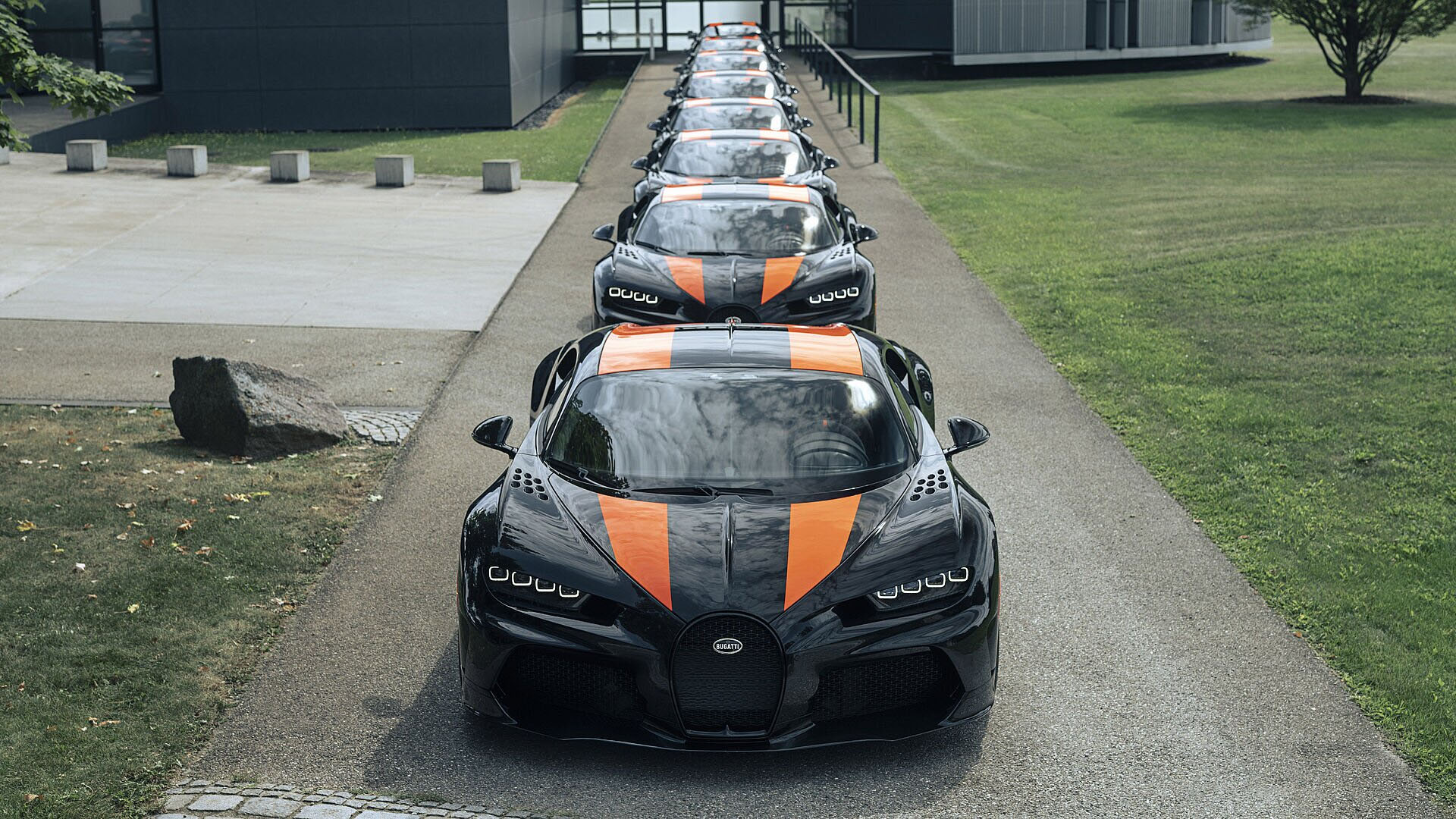 When you are looking at this kind of performance a lot of variables come into play that aren't even to be considered at lower speeds, like cooling the engine, but also the transmission and all rolling components. And then we get to the engine management, which is different from the regular Bugatti Chiron on this top speed model … but probably the most important distinction between a standard Chiron and the Super Sport 300+ version is aerodynamics.
Because the Chiron Super Sport 300+ has to remain stable at extremely high speeds, Bugatti implemented the 'longtail' philosophy onto this model, making her 25 centimeters longer compared to the regular Chiron, vertical fins at the front cope with tunneling air onto the sides while vents behind the wheels create less pressure in that area and even reduce drag.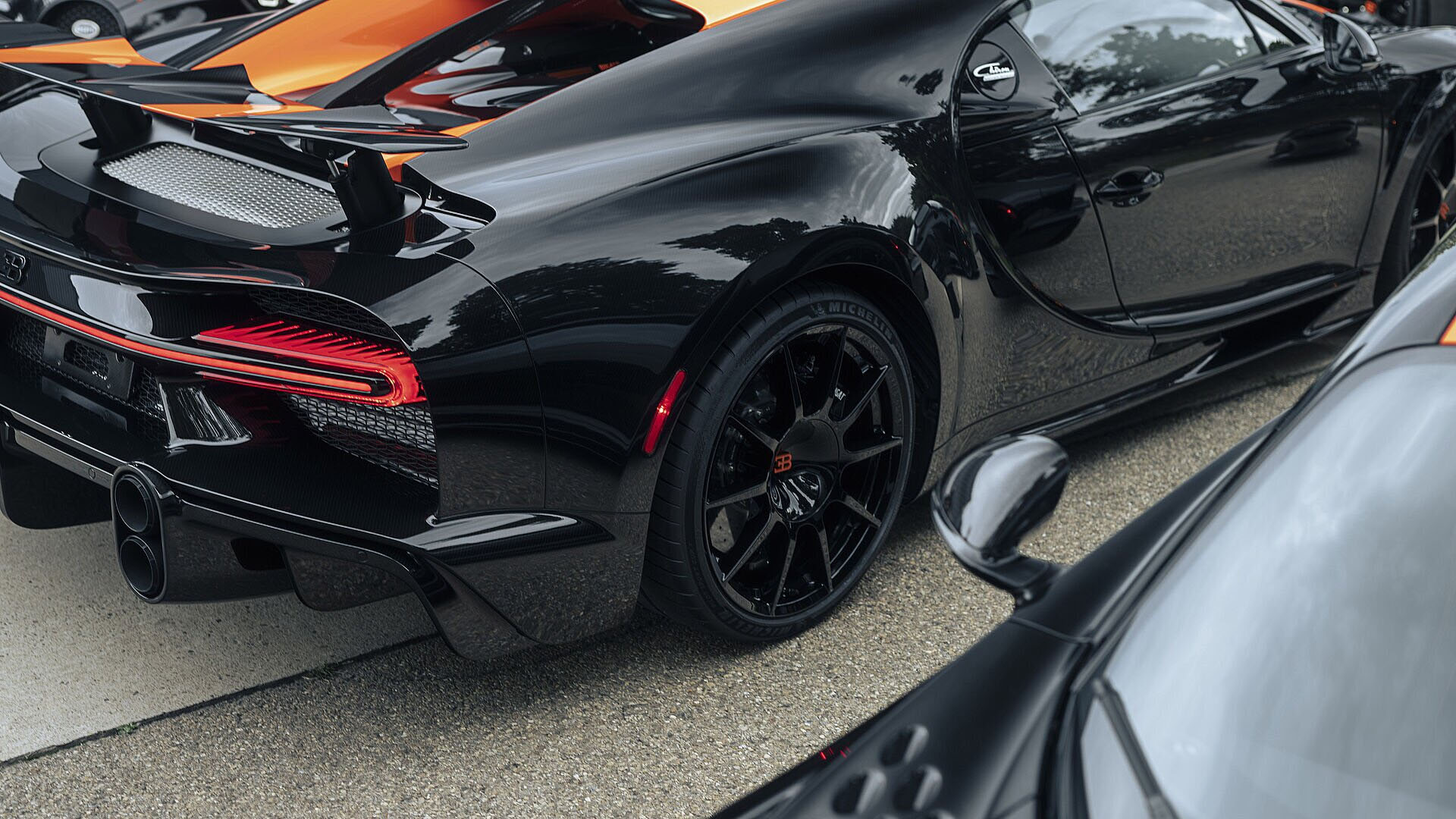 Naturally, the Bugatti Chiro Super Sport 300+ boasts exposed jet-black carbon fiber with just a touch of Jet Orange in the shape of a racing stripe while the famous Bugatti Macaron logo for this model is made from genuine silver and black enamel, the magnesium alloy wheels get covered in a bespoke black called 'Nocturne'.