The 1953 XP-21 Firebird 1 is remarkable and very easily differentiated from just about anything else designed for the road. Though it resembles a jet airplane, its styling was more a nod to inspiration rather than to practical engineering design principles.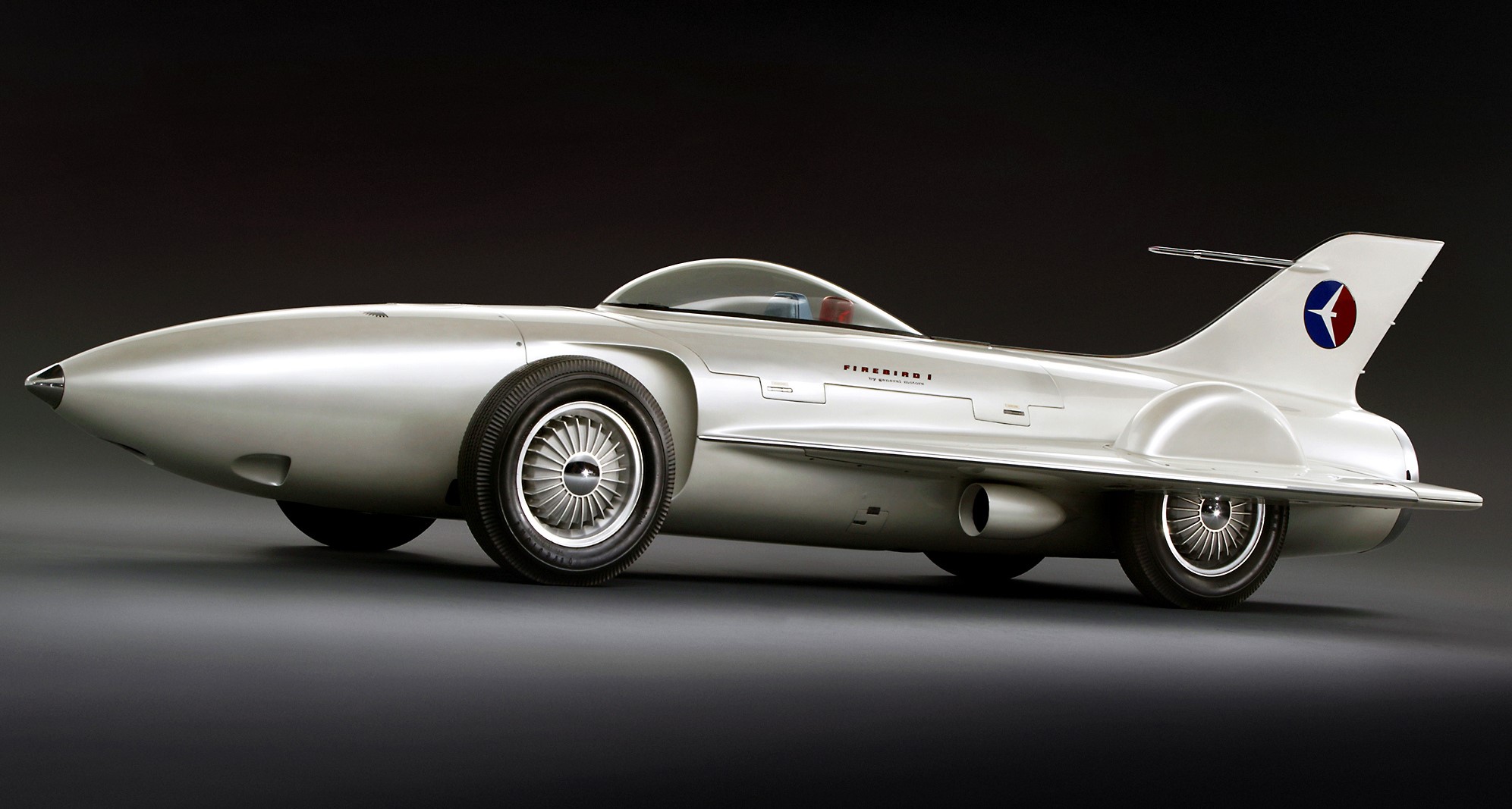 Its primary purpose was actually an exercise in determining whether a gas turbine engine could be used as a viable powerplant for production vehicles; the aptly named 'Whirlfire Turbo-Power' engine jet-propelled the Firebird 1 via its rear wheels and a transmission.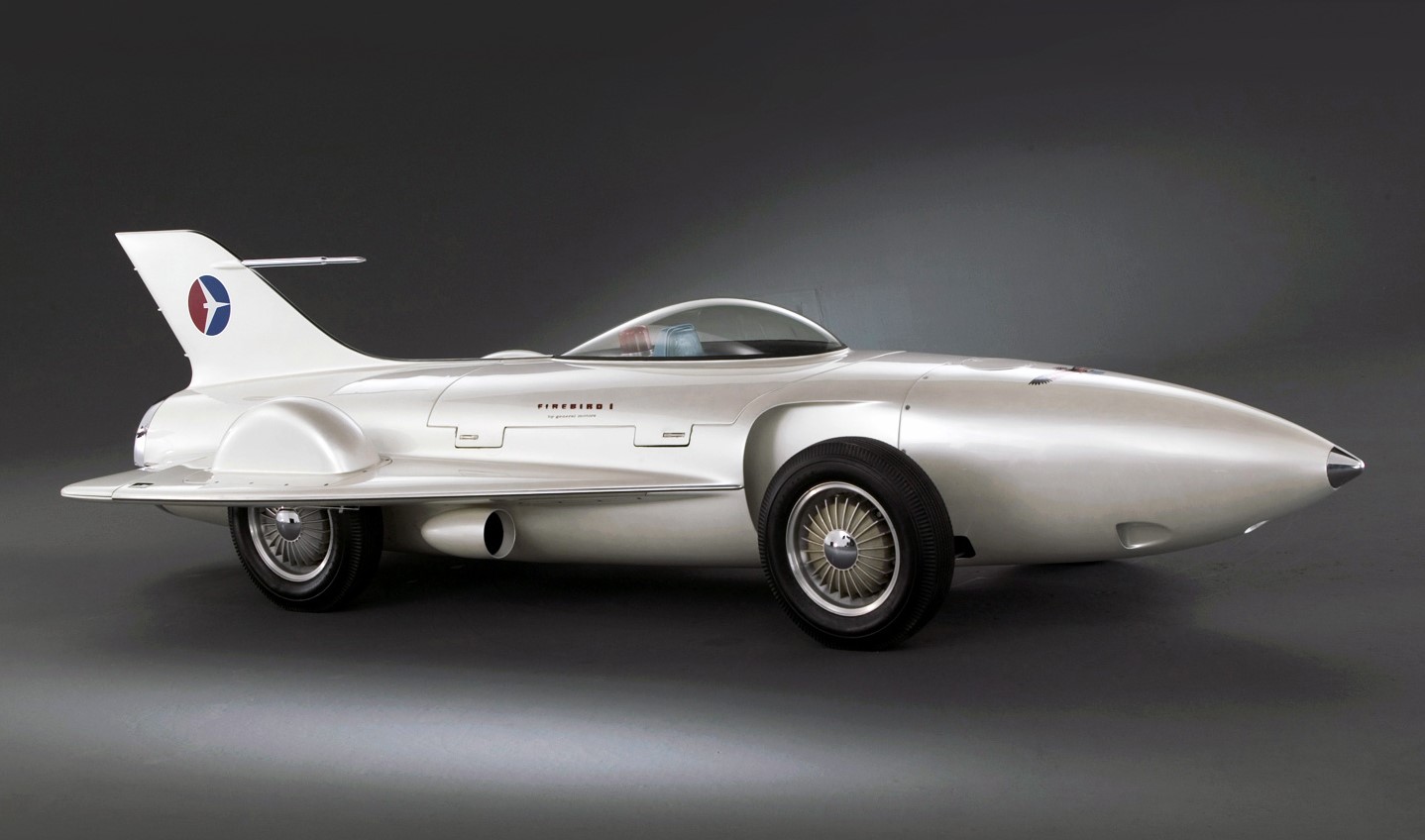 Quirky to say the least, this design produced over 370 hp at a turbine speed of 13,000 rpm while expelling its jet fuel (at a comically impractical 1,250 degrees Fahrenheit).
Photo Source: Favcars.com