The Peel Trident, unveiled in 1964, held the title of the world's smallest car. Created by Peel Engineering Company on the Isle of Man, this fuel-efficient vehicle seated two people and had a top speed of 28 mph.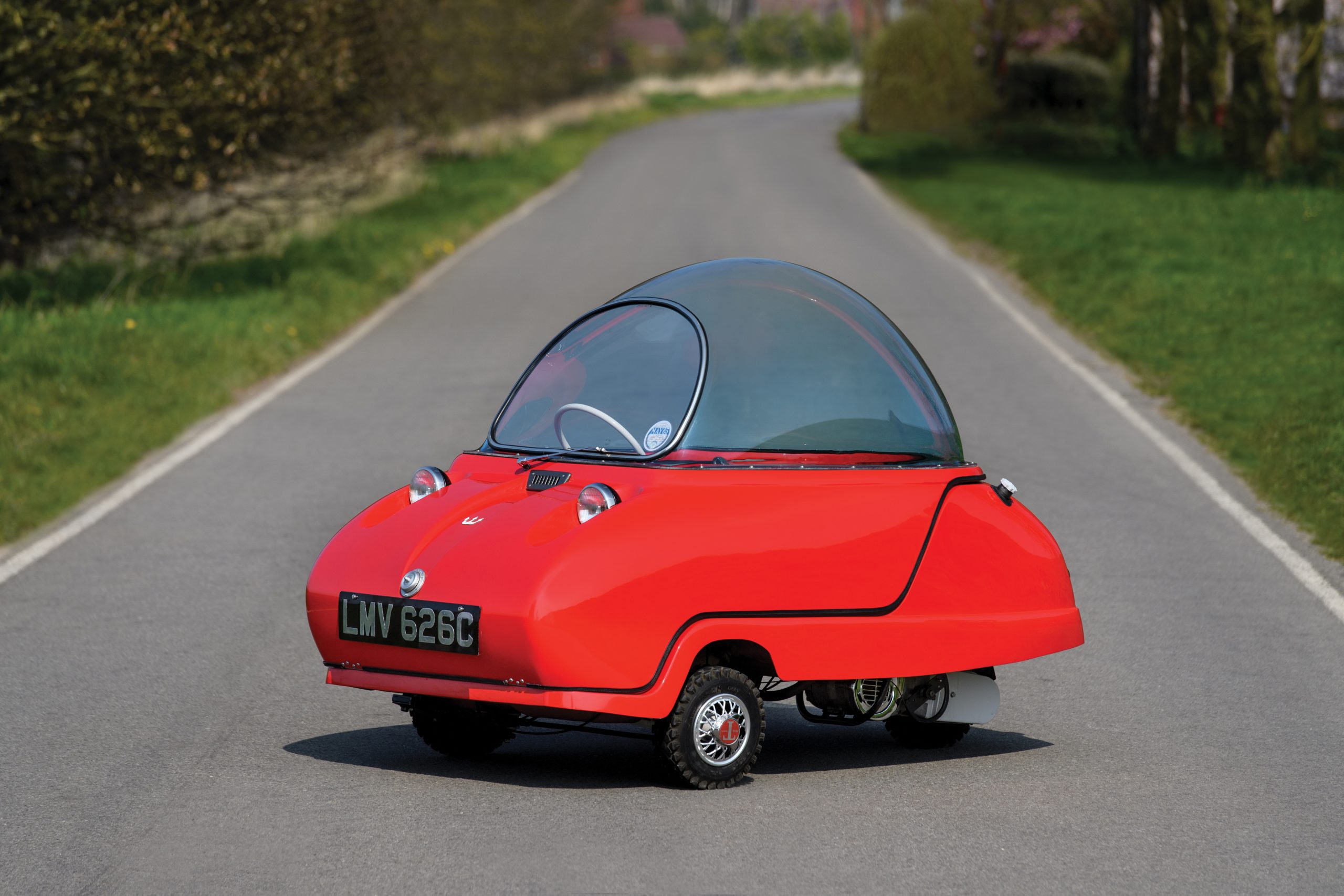 The Trident, along with its sister microcar, the P50, represented the second generation of microcars and benefited from the company's expertise in working with fiberglass. The Peel Engineering Company had prior experience in producing small boats, sidecars, motorcycle fairings, and even a prototype hovercraft. They later developed a fiberglass prototype Mini for BMC.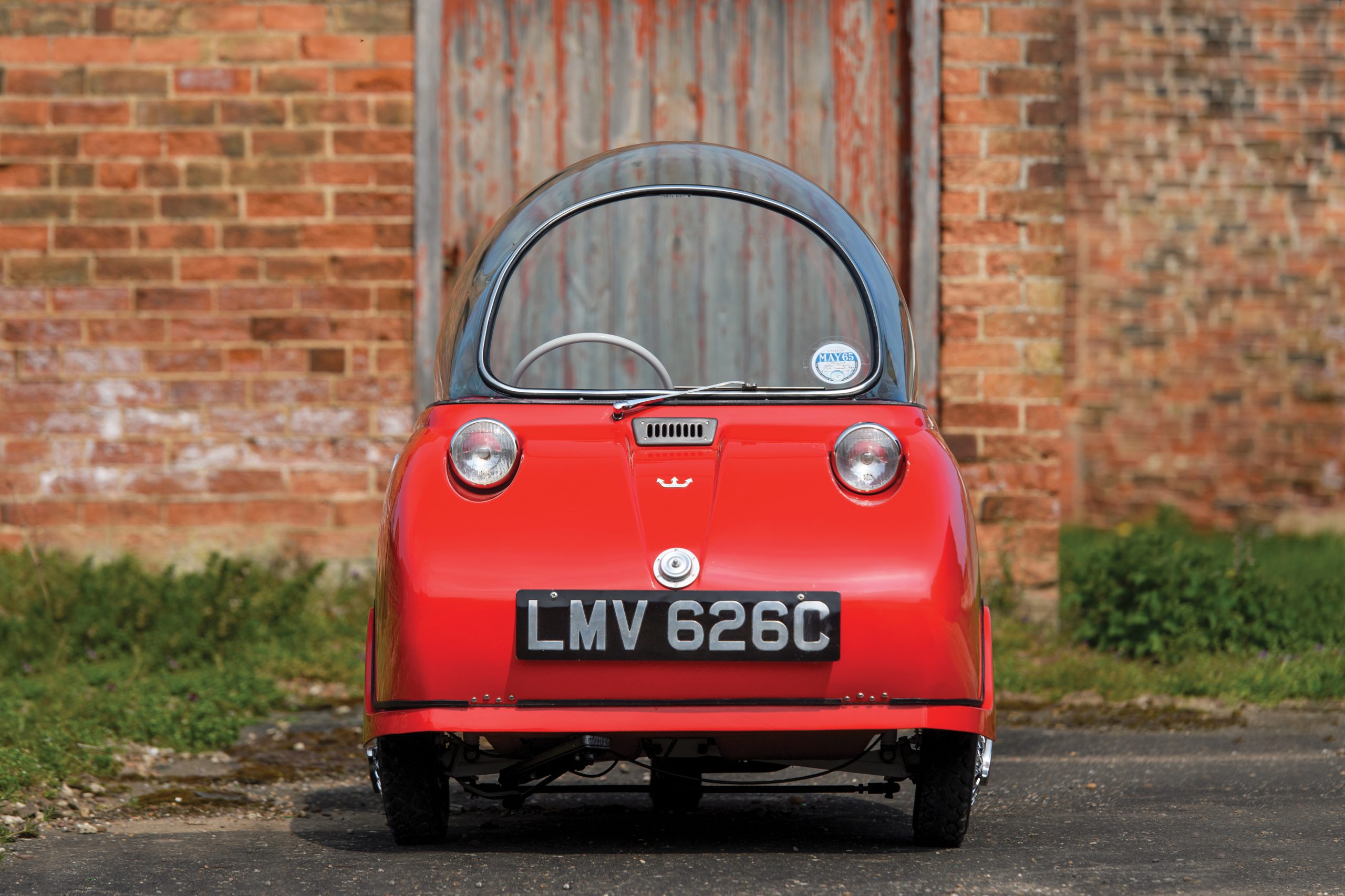 Unique to the Isle of Man, the Peel P50 and Trident are the only vehicles ever built there. The Trident's design is often described as space-age, reminiscent of the Jetsons cartoon, featuring a large bubble-like dome roof, excellent visibility through a Perspex dome, a flat glass windshield with a wiper, and seating for two.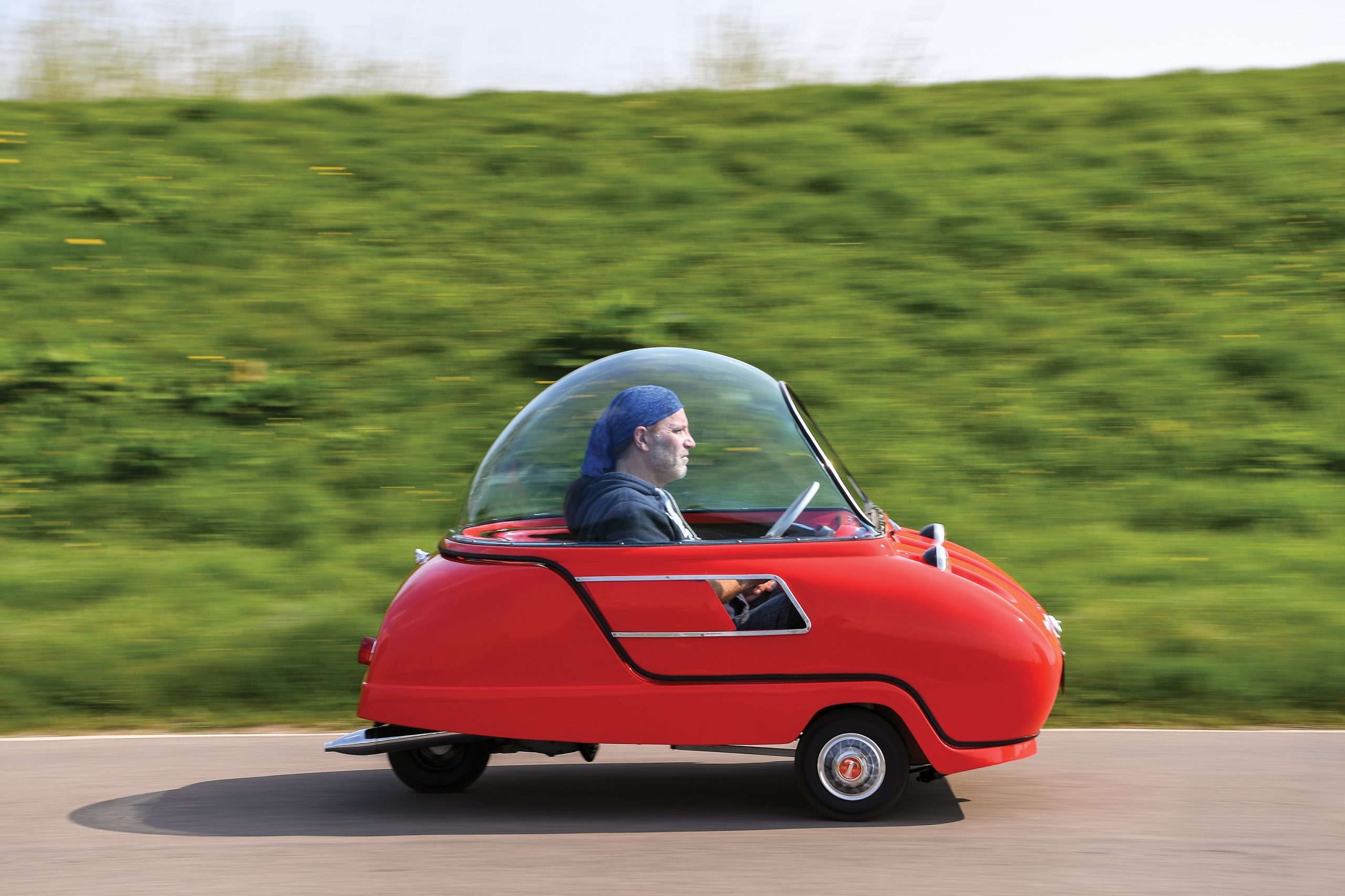 Steering is done with a traditional steering wheel, controlling the two coil-sprung, undamped front wheels. The single rear wheel is centrally located and powered by a German DKW 49cc single-cylinder two-stroke engine with 4.2 hp. The three-wheel configuration allowed the Trident to be registered as a motorcycle, resulting in lower tax and insurance costs. It could be driven by anyone with a motorcycle license, eliminating the need for a separate automobile license.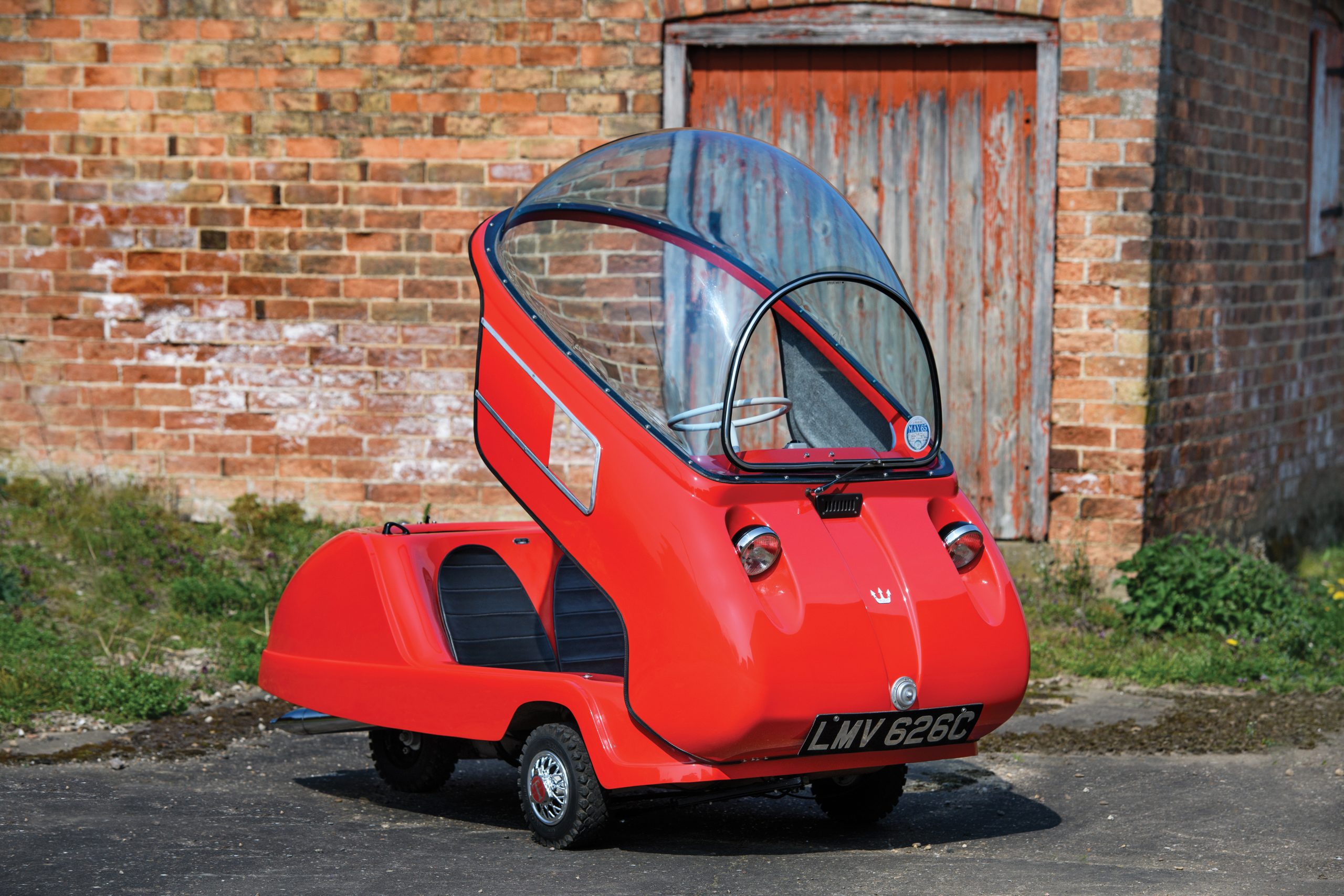 To enter or exit the Trident, the top section of the clamshell body flips forward, allowing the driver to climb in and then close it overhead. The car is equipped with twin headlights and offers a small cargo compartment behind the seats for limited storage.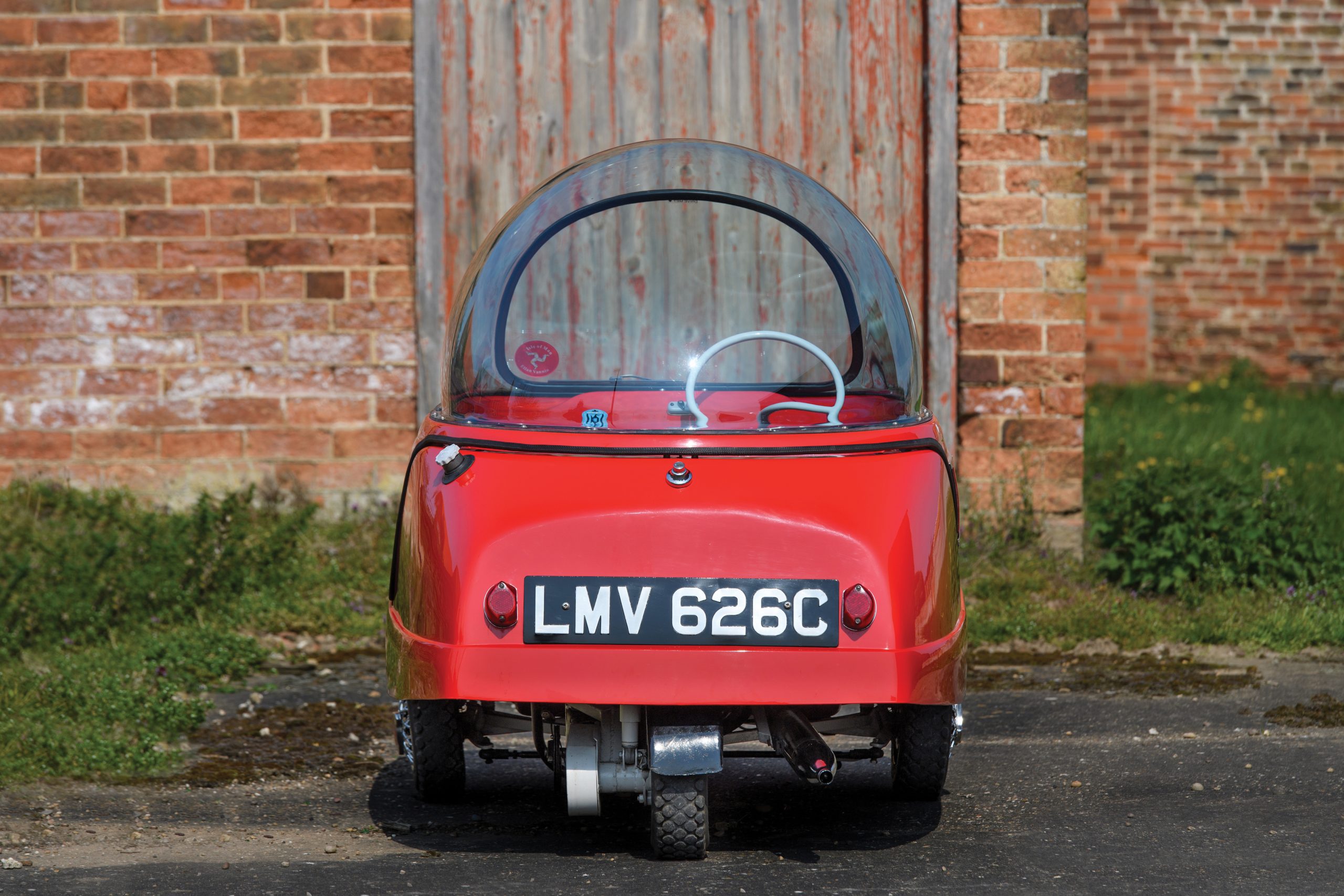 Approximately 86 Peel Tridents were produced, but the car gained celebrity status through appearances on television shows like Top Gear, Top Gear USA, Monster Garage, and Dragons' Den.
Photo Source: RM Sotheby's