Until the summer of 1990, mid-engined supercars were predominantly Italian, but Honda shifted the paradigm with the NSX. Launched in 1990, it seamlessly blended Ferrari-like aesthetics with Honda's renowned reliability. The NSX boasted an advanced engine with variable valve timing and titanium connecting rods, achieving an impressive 8,000 rpm redline.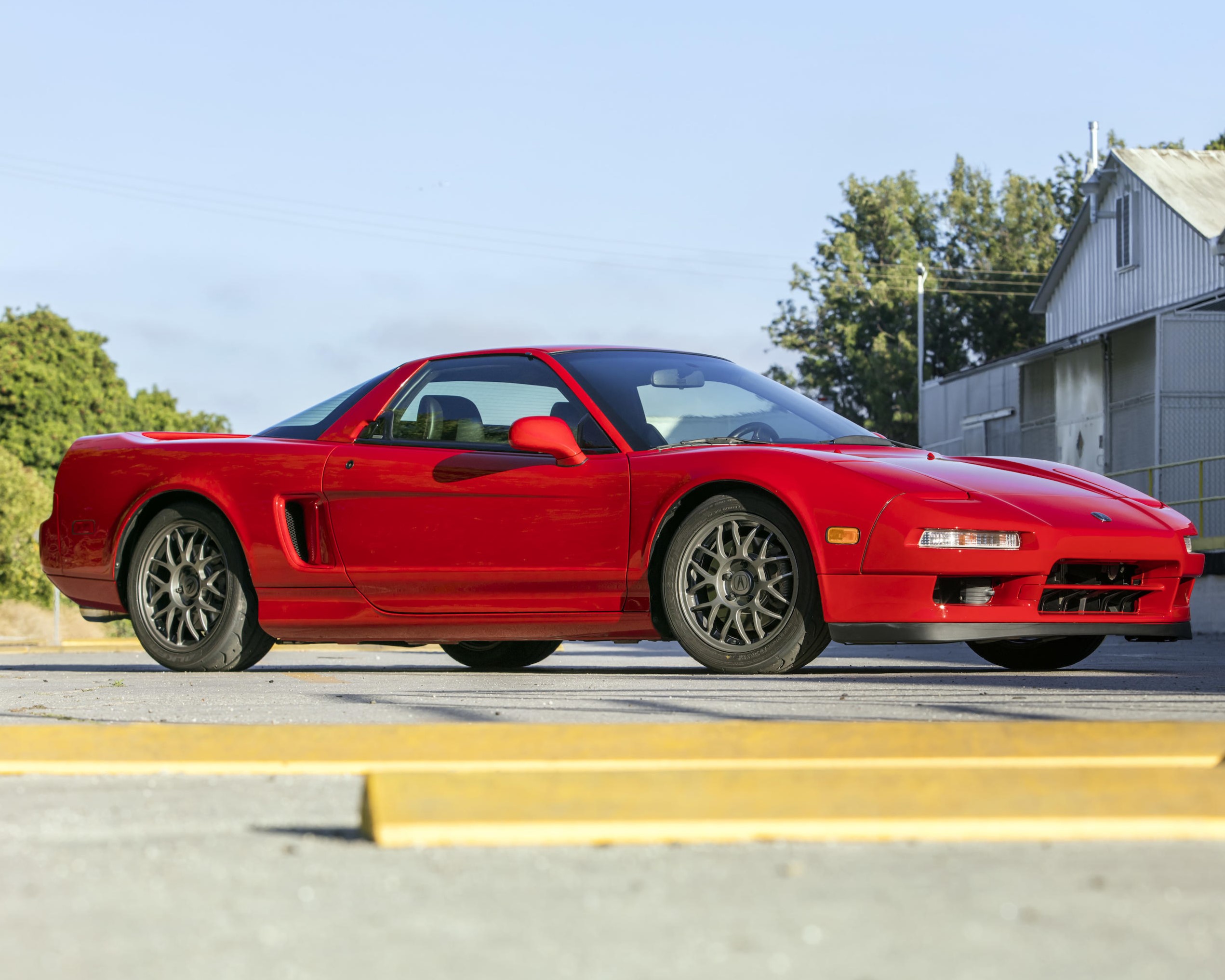 The fully independent and exceptionally stiff suspension of the monocoque body-chassis unit was influenced by Formula One champion Ayrton Senna's testing recommendations. Capable of accelerating from 0-60 in under 6.0 seconds and completing a quarter-mile in less than 14 seconds, the NSX prioritized overall balance over straight-line speed, resonating with seasoned drivers. Honda's engineering prowess solidified the NSX as a future icon.
Made as a special edition commemorating race car driver Alex Zanardi's success, the Acura NSX 'Zanardi Edition' swiftly became a classic, especially among experienced enthusiasts. This limited-production Acura differed significantly from the standard model, featuring unique upgrades and a substantial weight reduction.
Notable enhancements included a fixed roof in place of the removable targa top, the removal of power rack and pinion steering, a lightweight rear spoiler, single-pane glass, a lightweight battery, and bespoke lightweight BBS forged wheels. These exclusive features resulted in an impressive weight reduction of 149 pounds compared to a standard NSX model. All 51 Zanardi models were produced in New Formula Red, the same color as Honda's winning Indy racecar driven by champion racer Alex Zanardi.
Source: Bonhams Cars