Steve Saleen was already a well-known figure among Ford enthusiasts due to his exclusive high-performance versions of the Mustang. He transitioned from being a tuner to a manufacturer to create the S7, a car that instantly became a strong contender for the title of America's Supercar.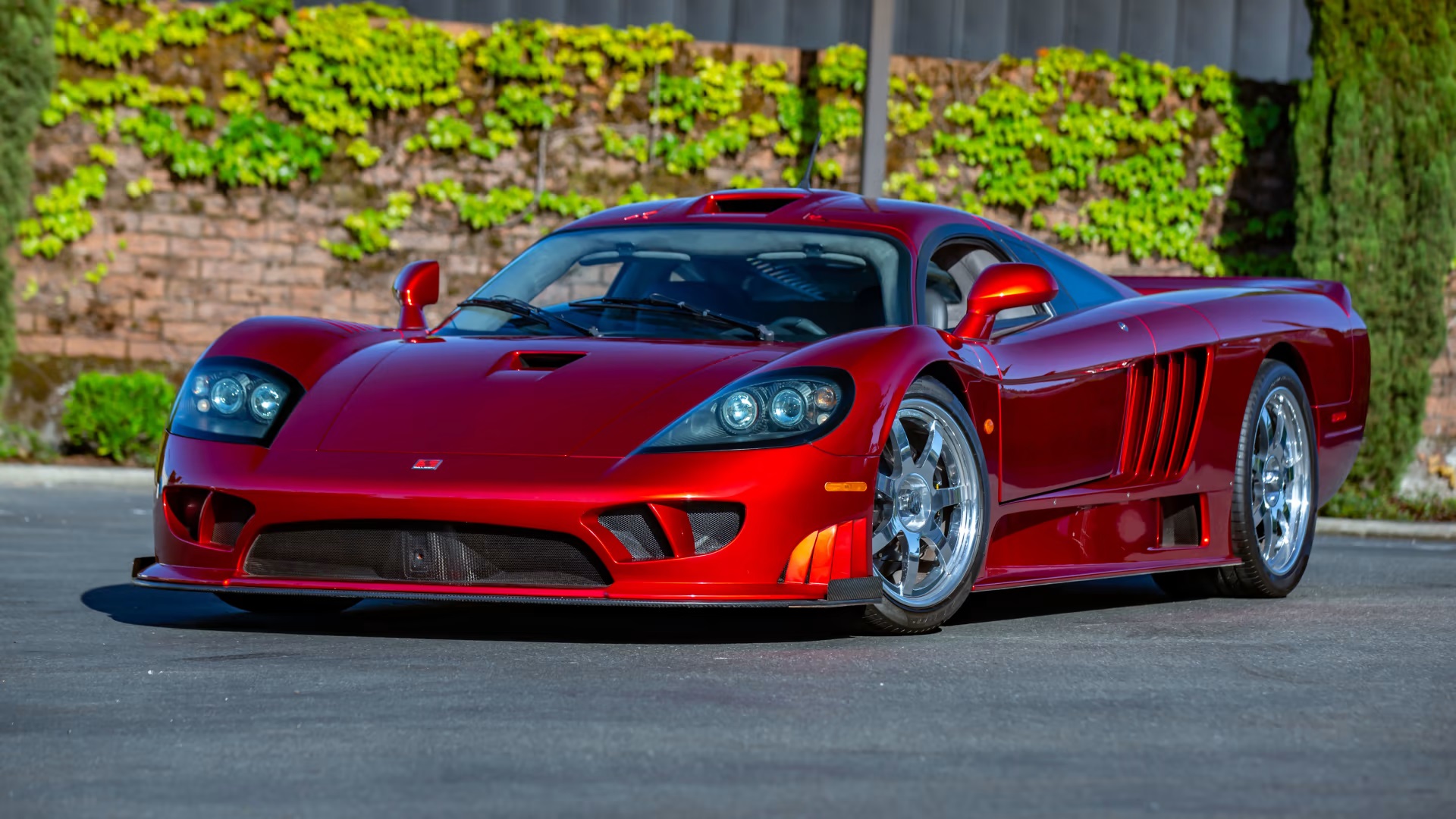 The S7 was powered by a proprietary OHV all-aluminum 7.0L/550 HP V-8 engine, based on the Ford small-block architecture. Its foundation consisted of a competition-style, heavily triangulated space frame made from lightweight 4130 chrome-moly steel tubing and aluminum honeycomb composite panels, assembled in subassemblies for easy servicing.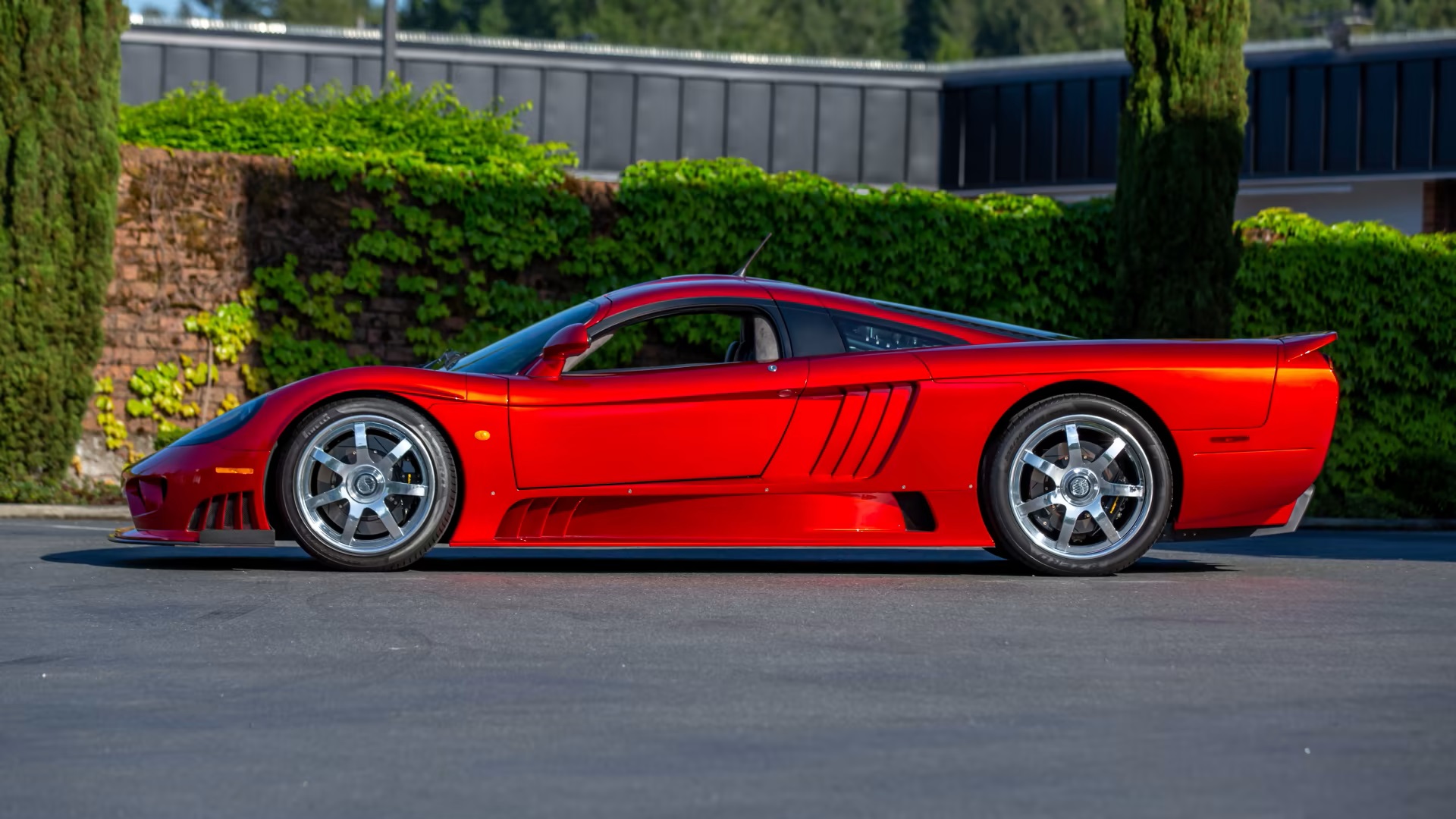 Suspension and brakes were also designed for maximum performance and produced in-house at Saleen's facility in Irvine, California. In its S7-R variant, the Saleen earned numerous sports car and endurance titles, firmly establishing its world-class status.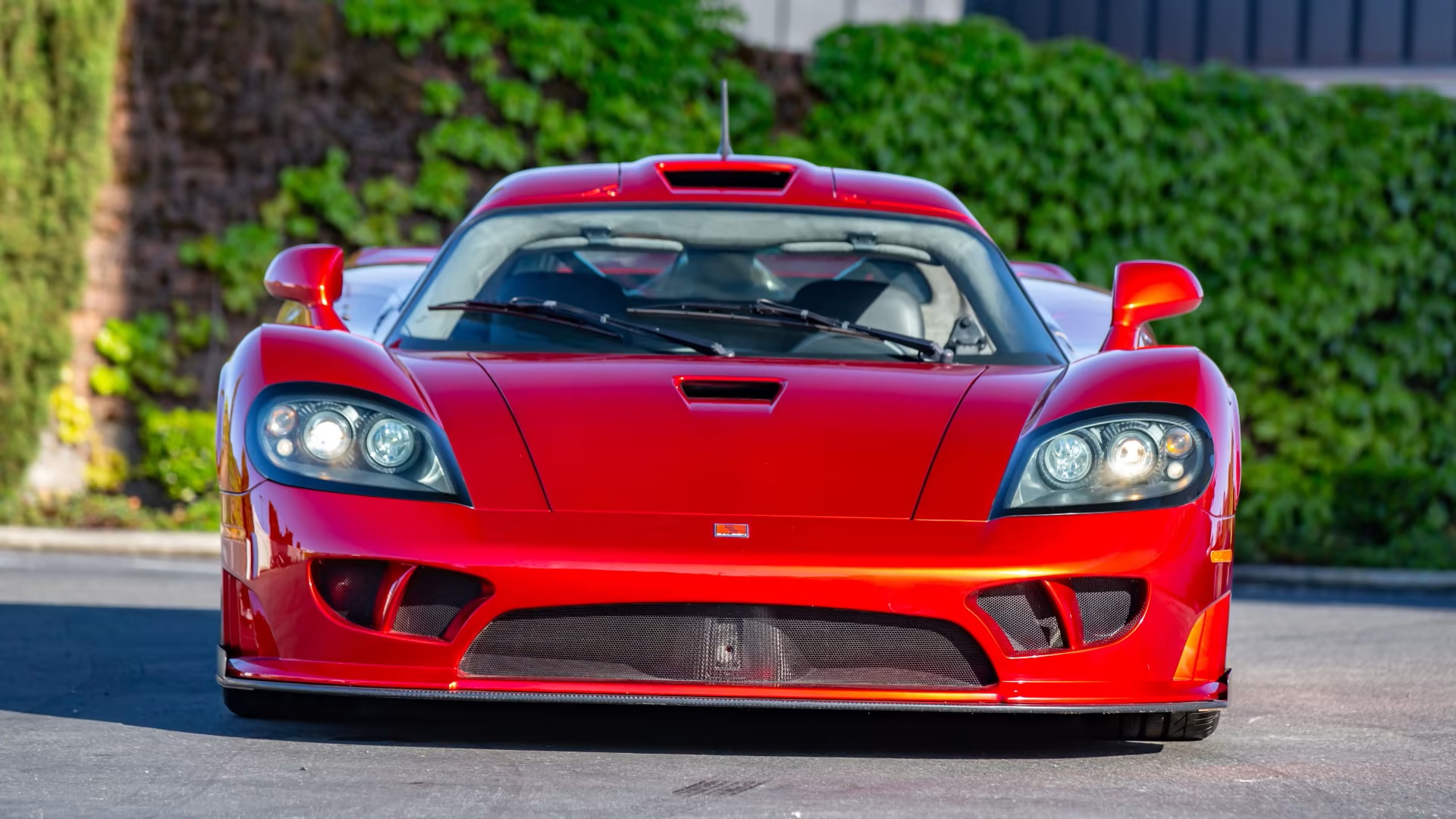 In 2005, the Saleen S7 Twin Turbo took the performance of the S7 to an astonishing new level. Equipped with intercooled Garrett turbochargers, the Twin Turbo unleashed an impressive 750 HP and 700 lb-ft of torque, surpassing even the racing-focused S7-R and leaving most other supercars in its wake.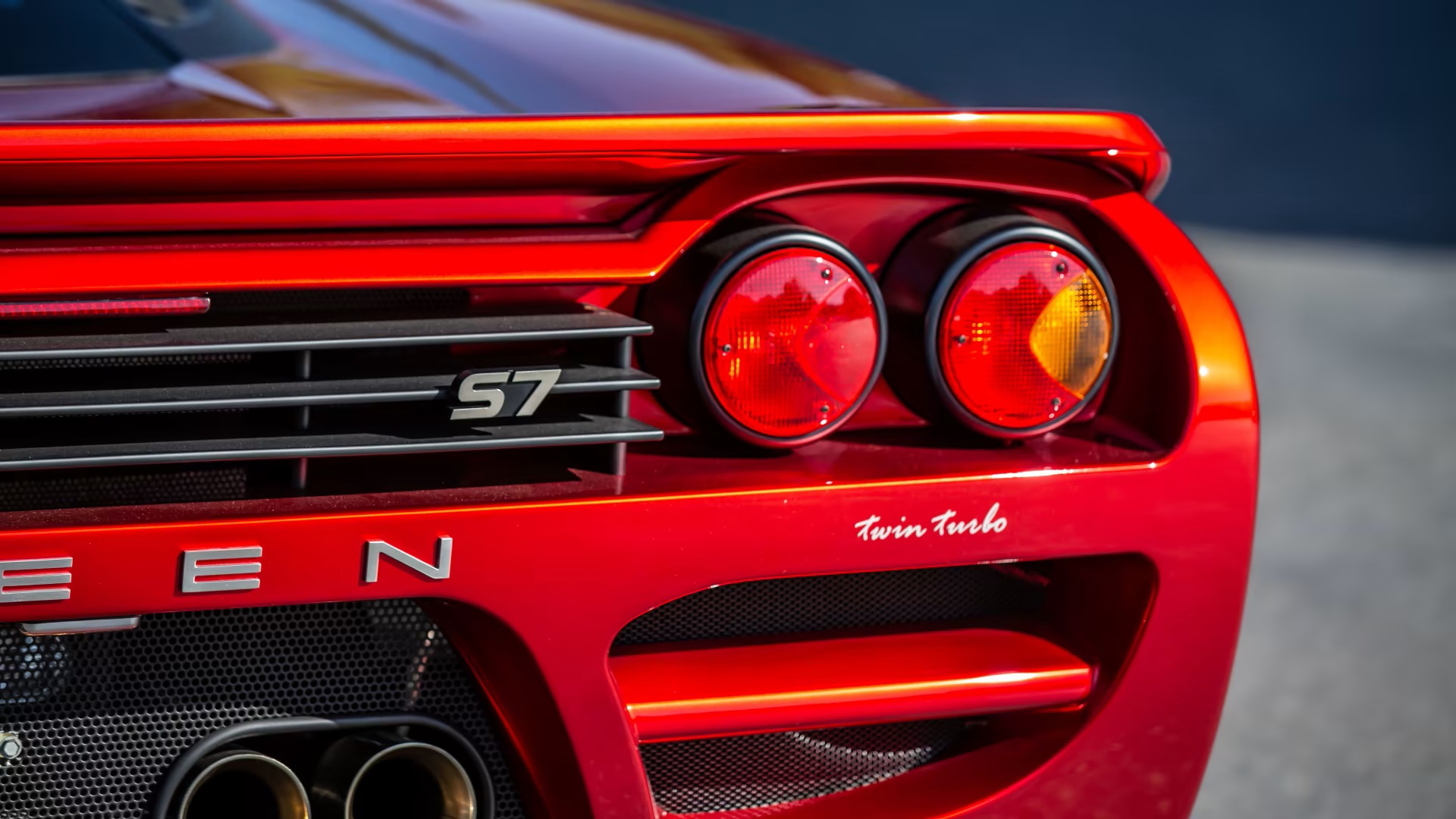 Its power was transmitted through a hybrid twin-disc hydraulic clutch, 6-speed manual transmission, longitudinally mounted all-synchro transaxle, and limited-slip differential. With the 7.0L engine positioned amidships, the car could achieve a breathtaking acceleration of 0 to 60 MPH in just 2.8 seconds.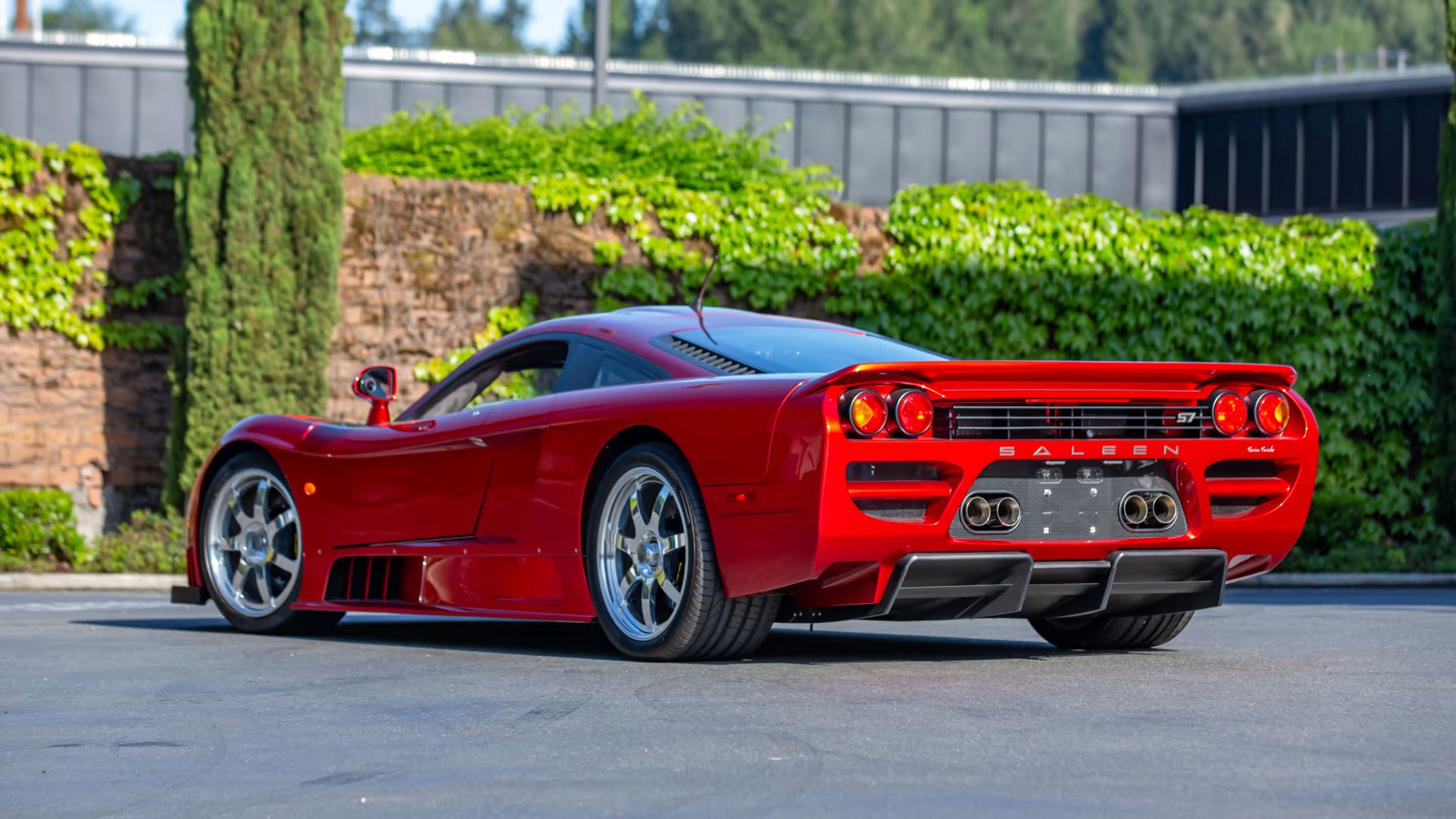 The Phil Frank-designed carbon fiber body with its longtail bodywork and massive rear diffuser generated sufficient downforce at 160 MPH, balancing its 2,900-pound curb weight and ensuring high-speed stability. This was further enhanced by the combination of high downforce, substantial tires, and unassisted disc brakes, making the Saleen S7 Twin Turbo an exceptional and reliable supercar.
Source: Mecum Auctions