Created by MSO, McLaren's bespoke division, this distinctive 650S Coupé was specially commissioned by the McLaren Paris retailer. It debuted alongside the McLaren P1 GTR design concept at the first Chantilly Arts & Elegance Richard Mille classic car event in September 2014.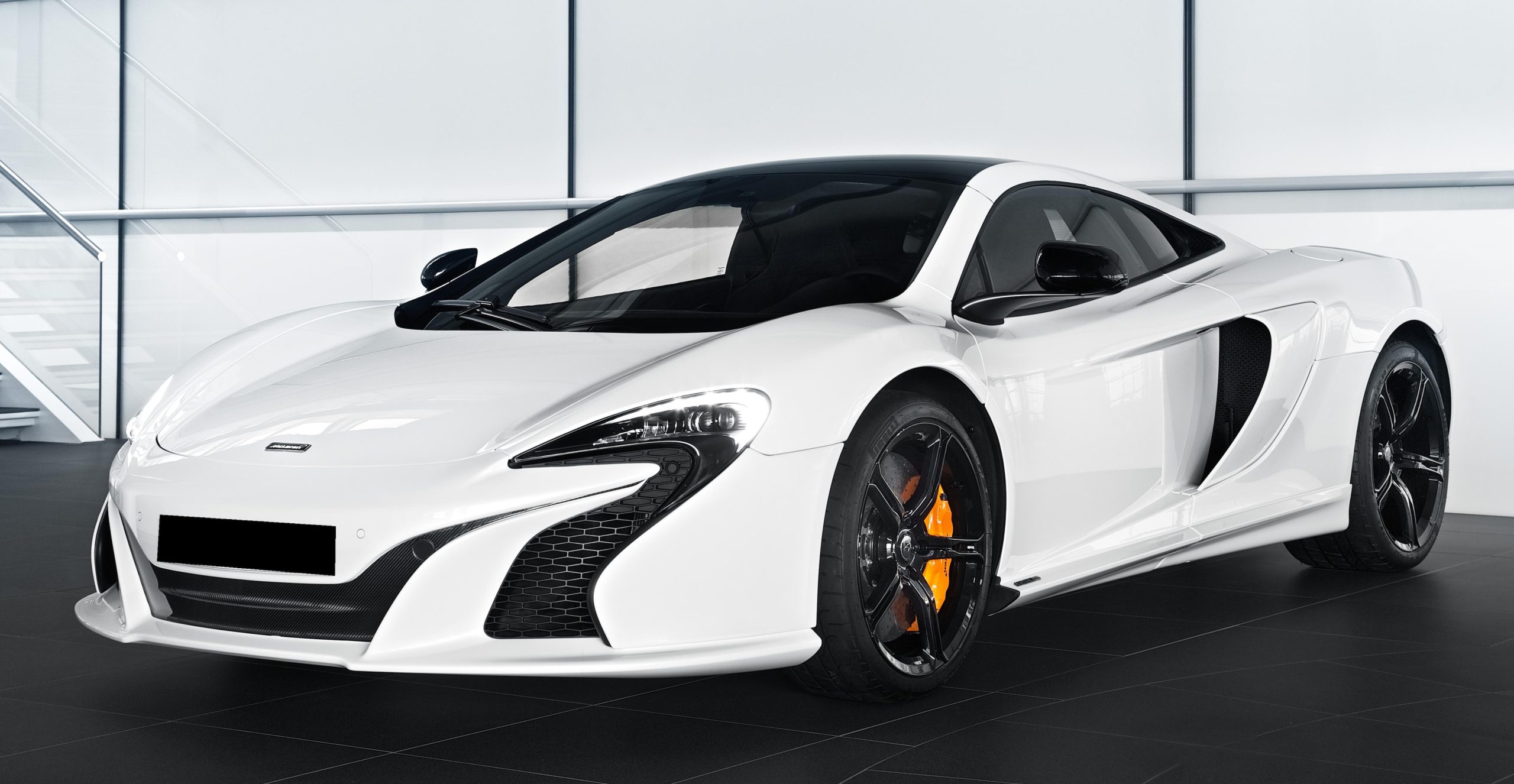 The mid-engined supercar is a visually stunning creation, coated in radiant Pearl White metallic that extends seamlessly across the exterior, encompassing the front splitter, door blades, and side intakes. In contrast, elements like the roof, lightweight alloy wheels, and mirror casings sport a glossy black finish.
The monochromatic theme imparts a dramatic yet refined appearance to this unique 650S. Enhancing airflow and aerodynamic efficiency, a body-colored front bumper and MSO door blades grace the front, while the rear showcases an assertive carbon fiber diffuser against the pristine paint.
Inside, the cabin is adorned with lightweight black Alcantara, featuring contrasting orange stitching. Extensive use of carbon fiber and a gloss black finish on the air vents, instrument cluster, and switches of the Active Dynamics Panel complete the interior aesthetics.
The McLaren 650S packs a 3.8-liter, twin-turbo V-8 generating 640 horsepower and 500 pound-feet of torque. Mated to a seven-speed DSG transmission, it accelerates to 60 mph in a swift 2.9 seconds, with a top speed reaching 207 mph.
Source: Bonhams Cars