The Ferrari F12 is undeniably a supercar, although its engine isn't located behind the driver but is positioned behind the front wheels, powering the rear. If you desire more from your F12, visual kits like the N-Largo by Novitec can help you achieve that.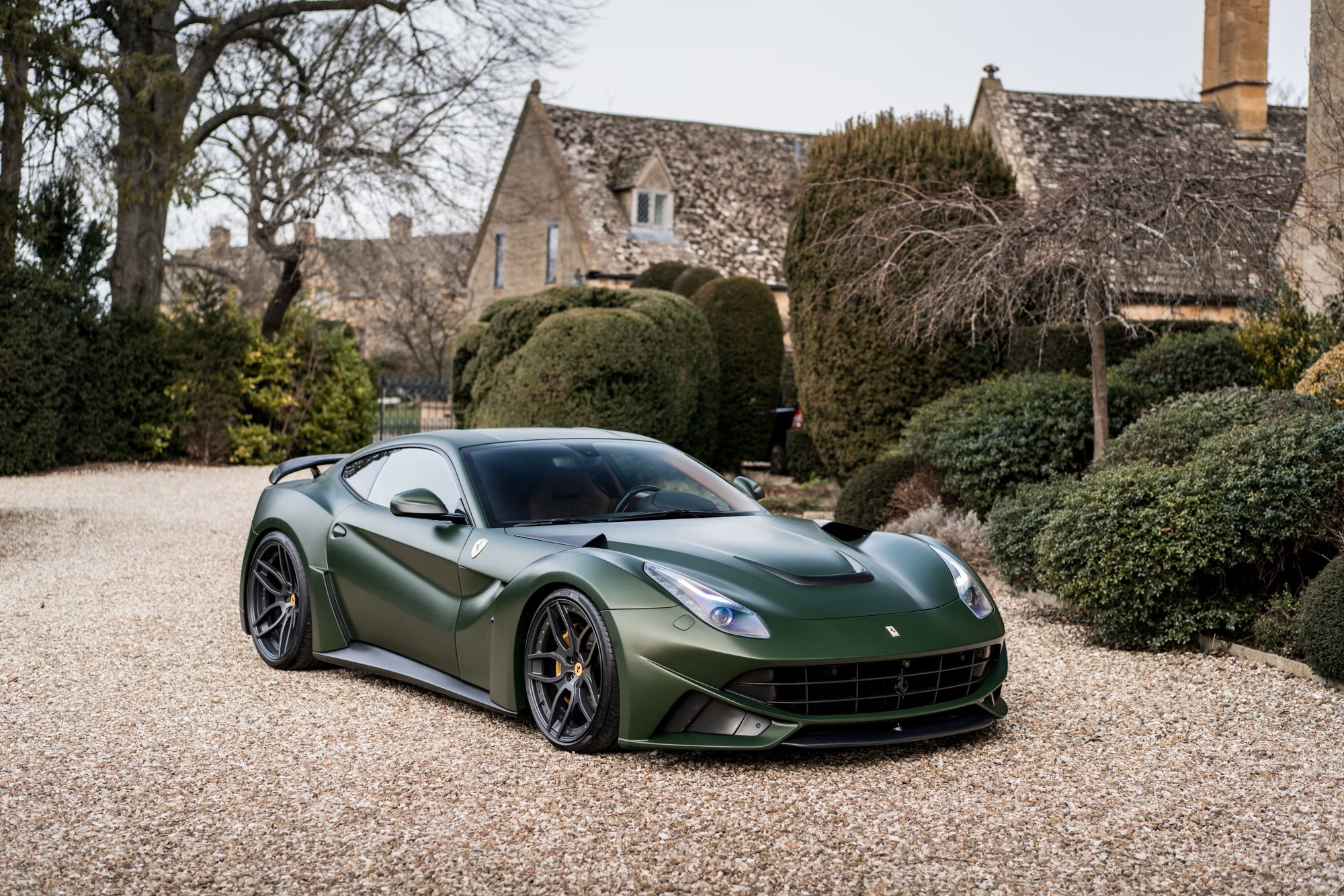 The example you see here is the second of only 15 N-Largo examples crafted at significant expense by Novitec. Perhaps the most notable changes from the standard F12 is the complete widebody carbon-fiber body kit. Additionally, it boasts custom carbon-fiber engine covers, sill extensions, door mirror caps, bonnet insert, rain light cover, tail light surrounds, air intake and brake duct covers, front grille, and a rear wing.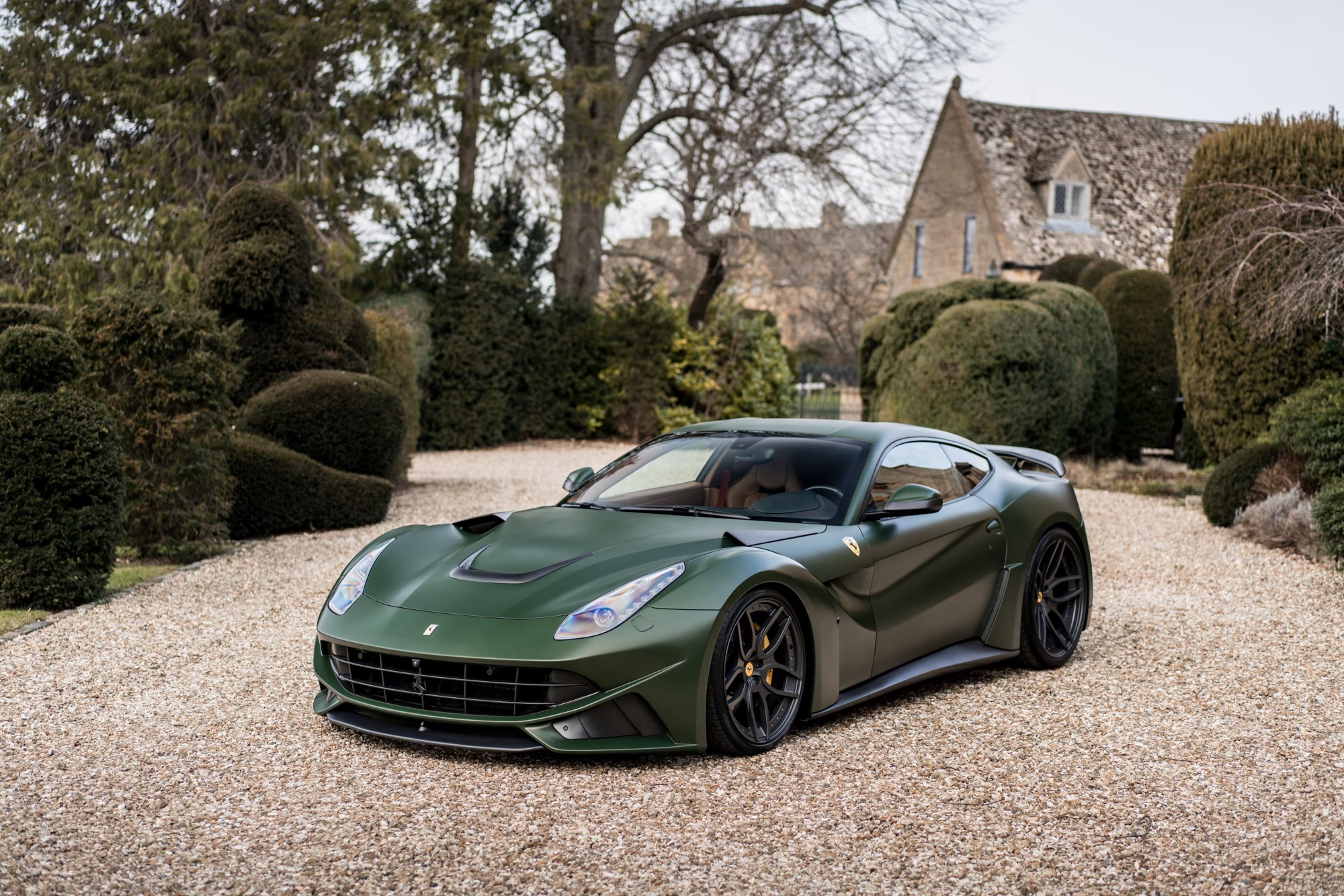 Further enhancements include smoked Novitec tail light lenses, unique Novitec NF5 forged split-rim alloy wheels, and a lowering spring kit for the original suspension. The car is also equipped with a tailor-made Novitec exhaust system featuring valve control, giving the 770bhp 6.3-liter V12 engine the distinctive sound of a classic F1 car during acceleration. The F12 N-Largo is claimed to achieve a top speed of 350 km/h (217 mph).
Source: Collecting Cars