The 2019 Ford GT Carbon Series made its public debut at SEMA 2018. As its moniker unambiguously suggests, this new limited production GT model is the lightest iteration of the current generation of Ford's infamous supercar.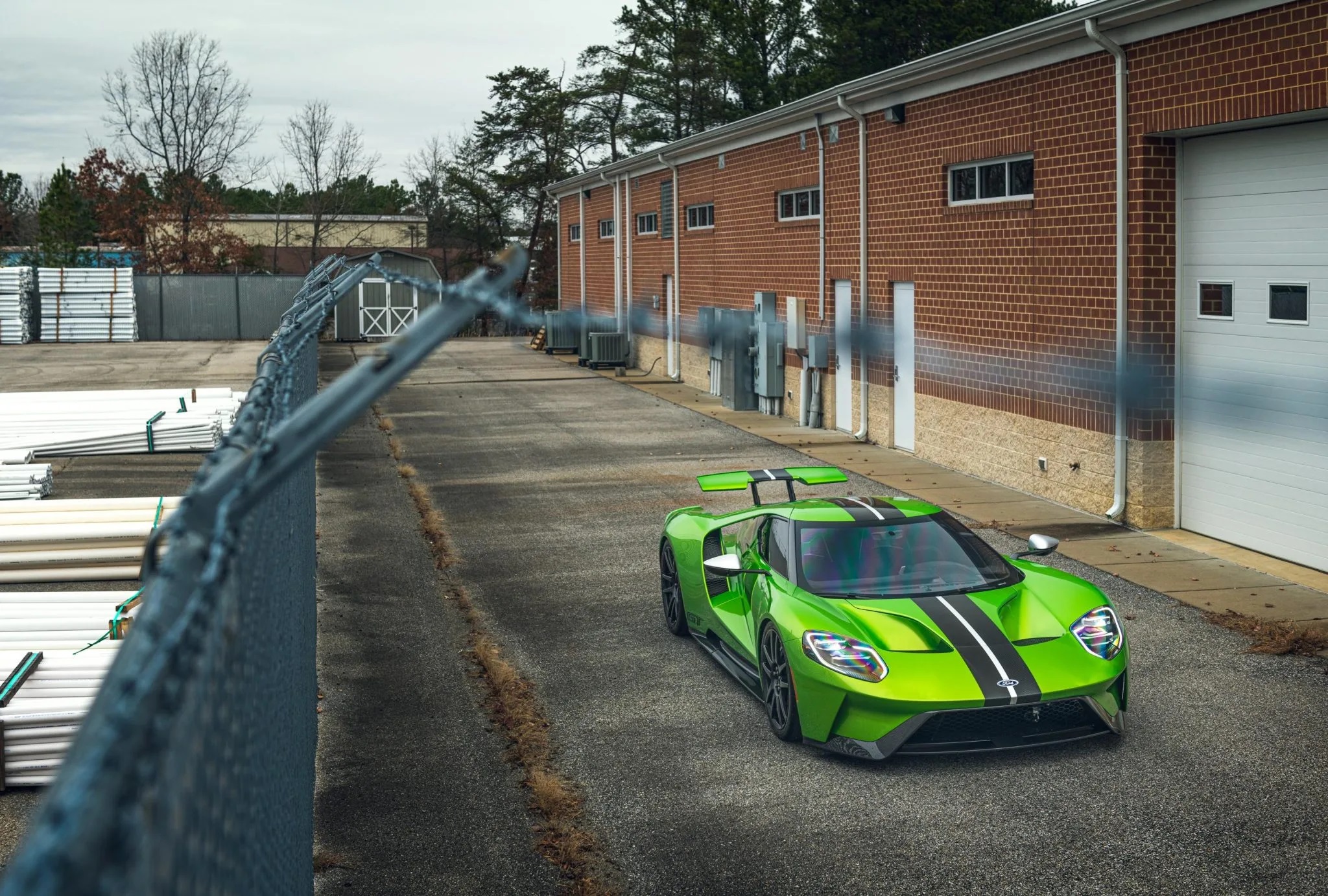 Lightweight components and carbon fiber were already ubiquitary on the 'regular' Ford GT, so any further weight reduction measures would have to be creative and unconventional. Interestingly enough, amenities such as air conditioning and infotainment survive the culling, in an effort to keep the GT relatively comfortable. The Carbon Series also retains the same 3.5L twin-turbocharged V6 which produces 647-horsepower and 550 lb-ft of torque, as well as the seven-speed dual-clutch transmission.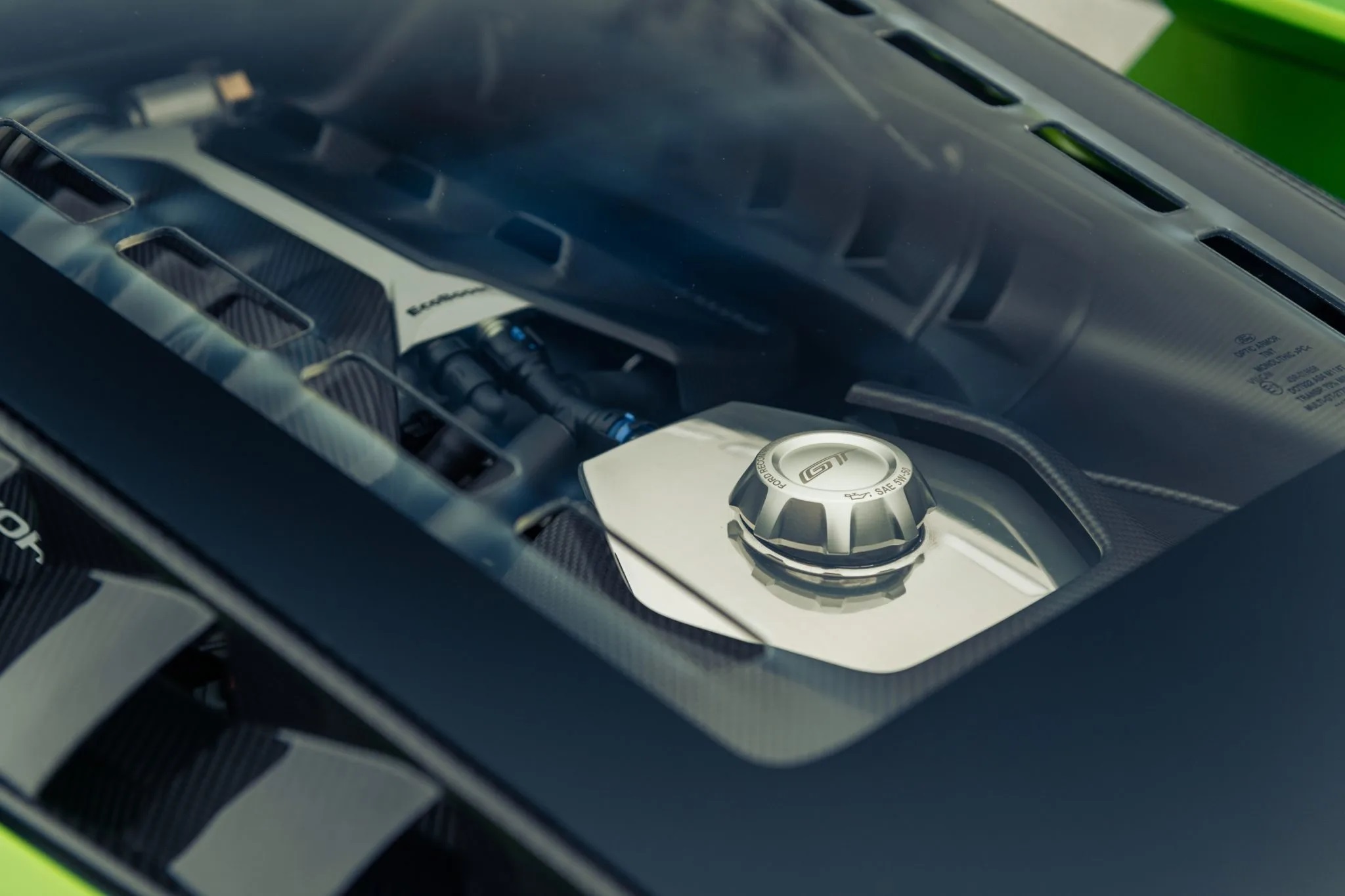 In total, the Carbon Series sheds about 18 kg (or 40 pounds) off the GT with the bulk of this achieved with carbon fiber wheels, a titanium exhaust system and wheel lug nuts, and a polycarbonate engine cover. To round off the diet, the exterior A-pillars and some lower-body panels are replaced with carbon fiber, while cup holders and storage compartments are deleted.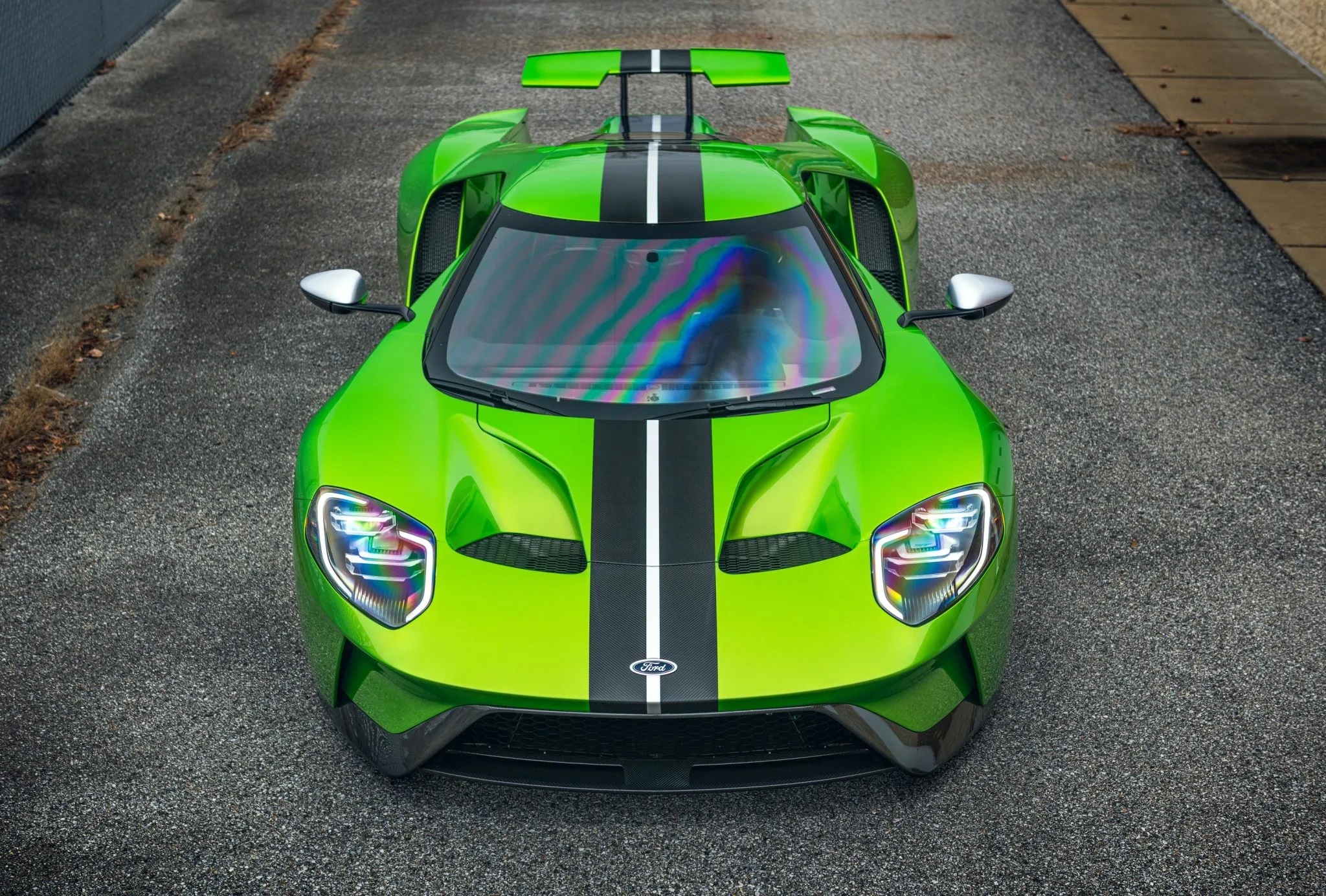 Visually, the Carbon Series most notably sets itself apart with a carbon fiber stripe that runs down the middle of the car. Inside, the Carbon Series is the beneficiary of special nameplating on the instrument cluster, anodized paddle shifters and exclusive seats with silver stitching.
Many of the carbon fiber elements in both the exterior and interior are left unpainted/exposed – a feature that is also unique to the Carbon Series. Additionally, buyers can opt for an Accent Package in either silver, orange, red or blue; side mirrors, brake calipers and the center portion of the aforementioned stripe will don the chosen color.
Photo Source: Bring A Trailer