The Black Series badge has always represented the peak of Mercedes-AMG performance, reserved for a special vehicle class breed that represents the most direct transfer of motorsport technology to road-going cars. The latest member of that lineage is no different.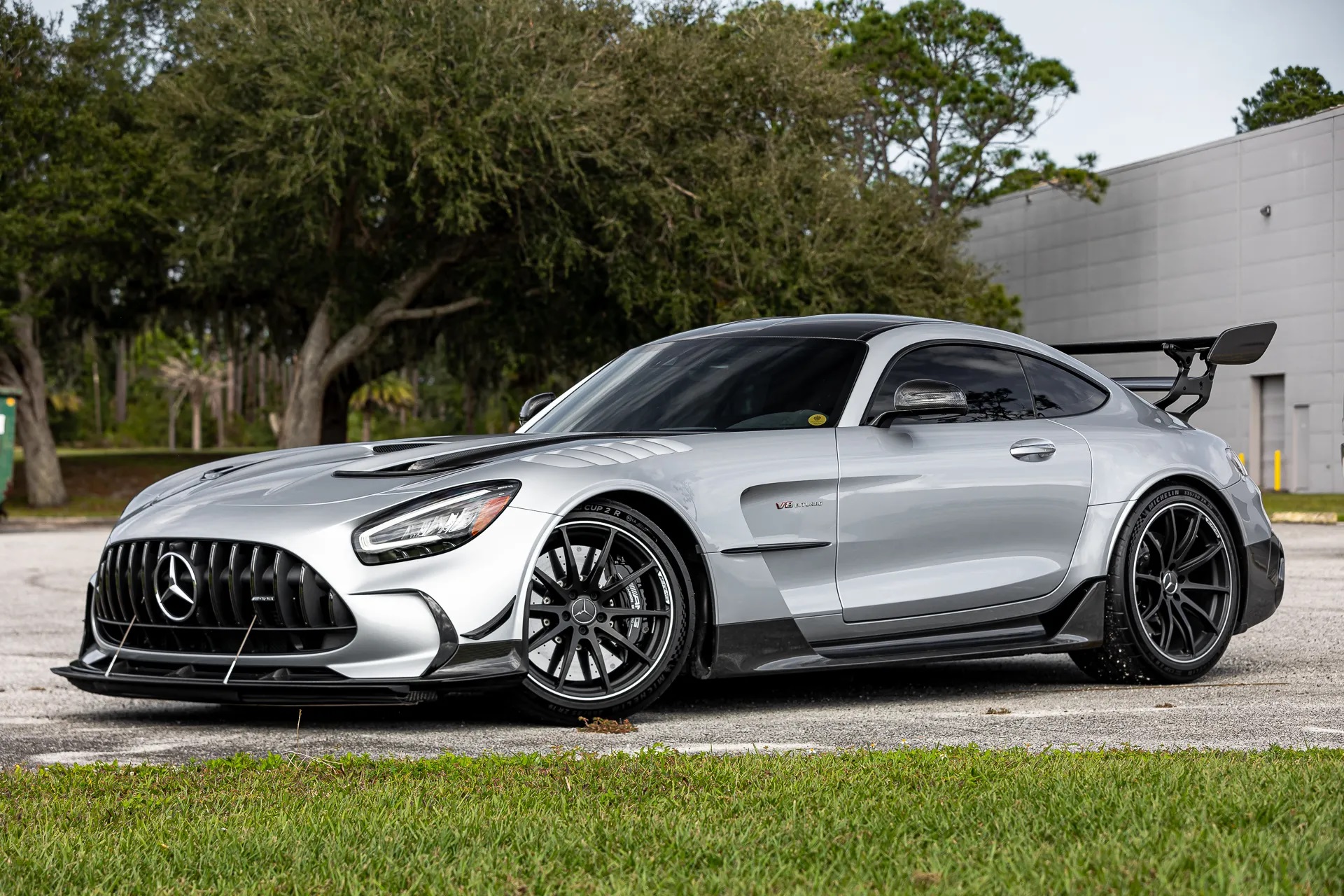 The AMG GT Black Series draws its inspiration from the GT3 racecar in the racing program, delivering an experience that closely mirrors hardcore racing while staying within the confines of a street-legal sports car. It boasts several enhancements, including a redesigned front fascia with enlarged intercooler openings compared to the standard AMG GT. Additionally, it features an adjustable carbon-fiber front splitter, a two-stage rear wing with an electronically-controlled center flap, and various carbon-fiber components such as the hood, roof, rear liftgate, front canards, side-skirt extensions, and front fenders.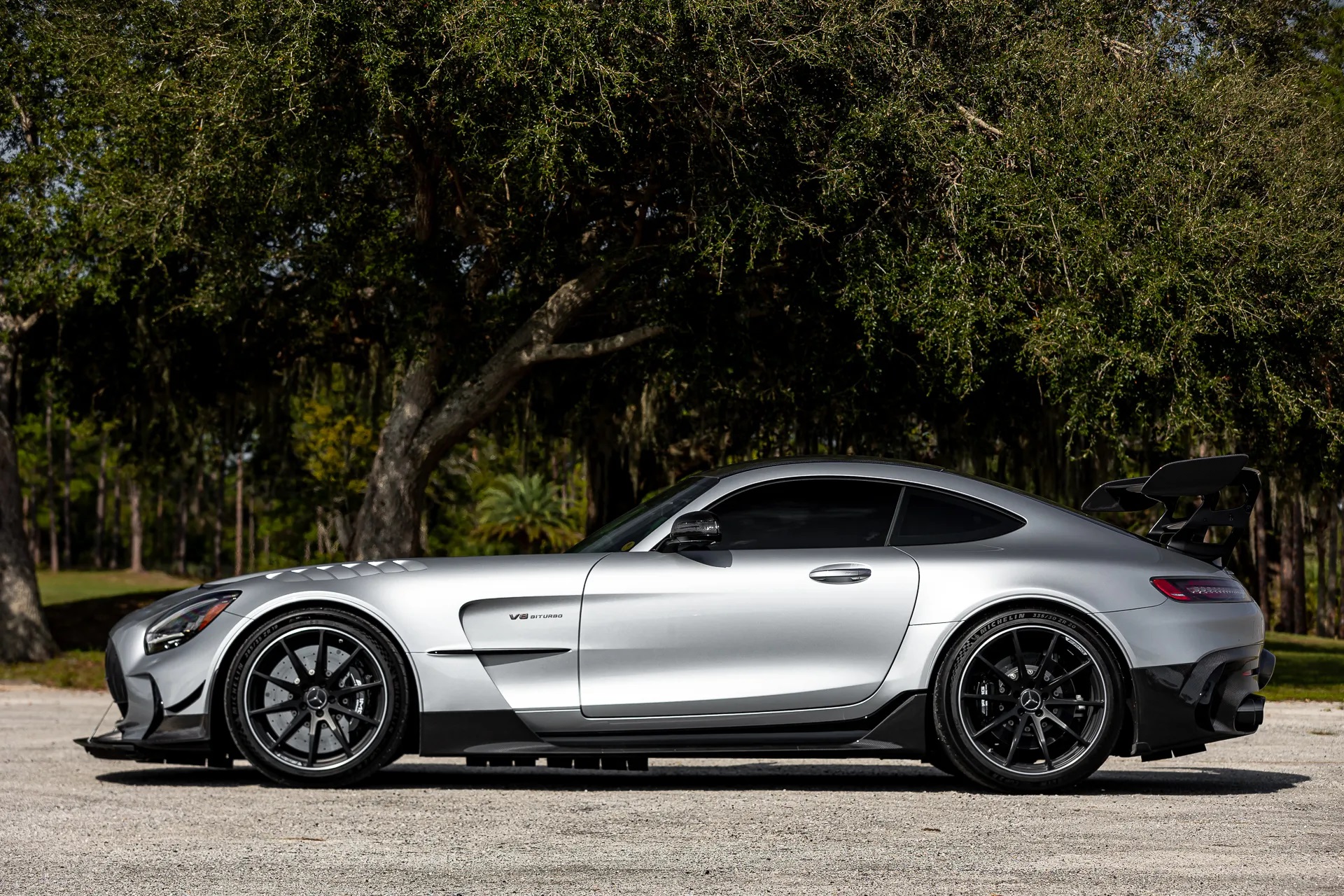 At the heart of the car's performance is a flat-plane twin-turbocharged engine that's the most powerful AMG V8 power plant yet. The front mid-mounted unit cranks out a thumping 720-hp at 7,200 rpm, while an impressive 590 lb-ft of torque is available from 2,000 rpm to 6,000 rpm.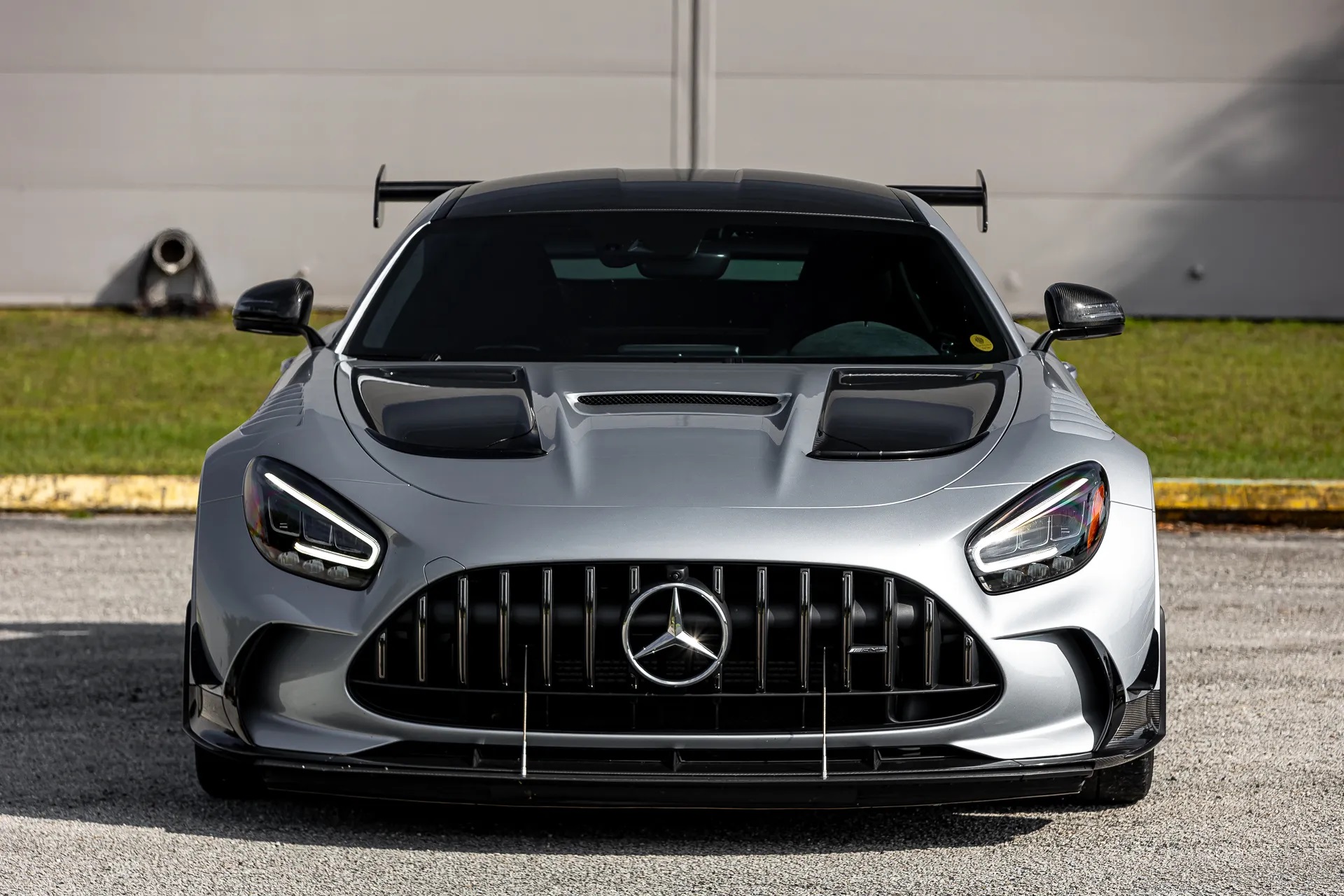 Weighing about 3,600 lbs, the AMG GT Balck Series is not exactly lightweight. Yet, it will still rocket to 60 mph in 3.1 seconds and on to 125 mph in less than 9 seconds. That's as quick as the Huracan Evo RWD. The quarter-mile marker is checked off in 11 seconds at 139 mph as the car continues on to a 202 mph top speed.
Photo Source: Bring A Trailer