Porsche Motorsport marked the 25th anniversary of Manthey-Racing GmbH with a special edition model known as the 911 GT2 RS Clubsport 25. Limited to a mere 30 units, this exclusive vehicle was a collaborative creation between Porsche and Manthey, tailored for the enjoyment of track days and circuit racing enthusiasts.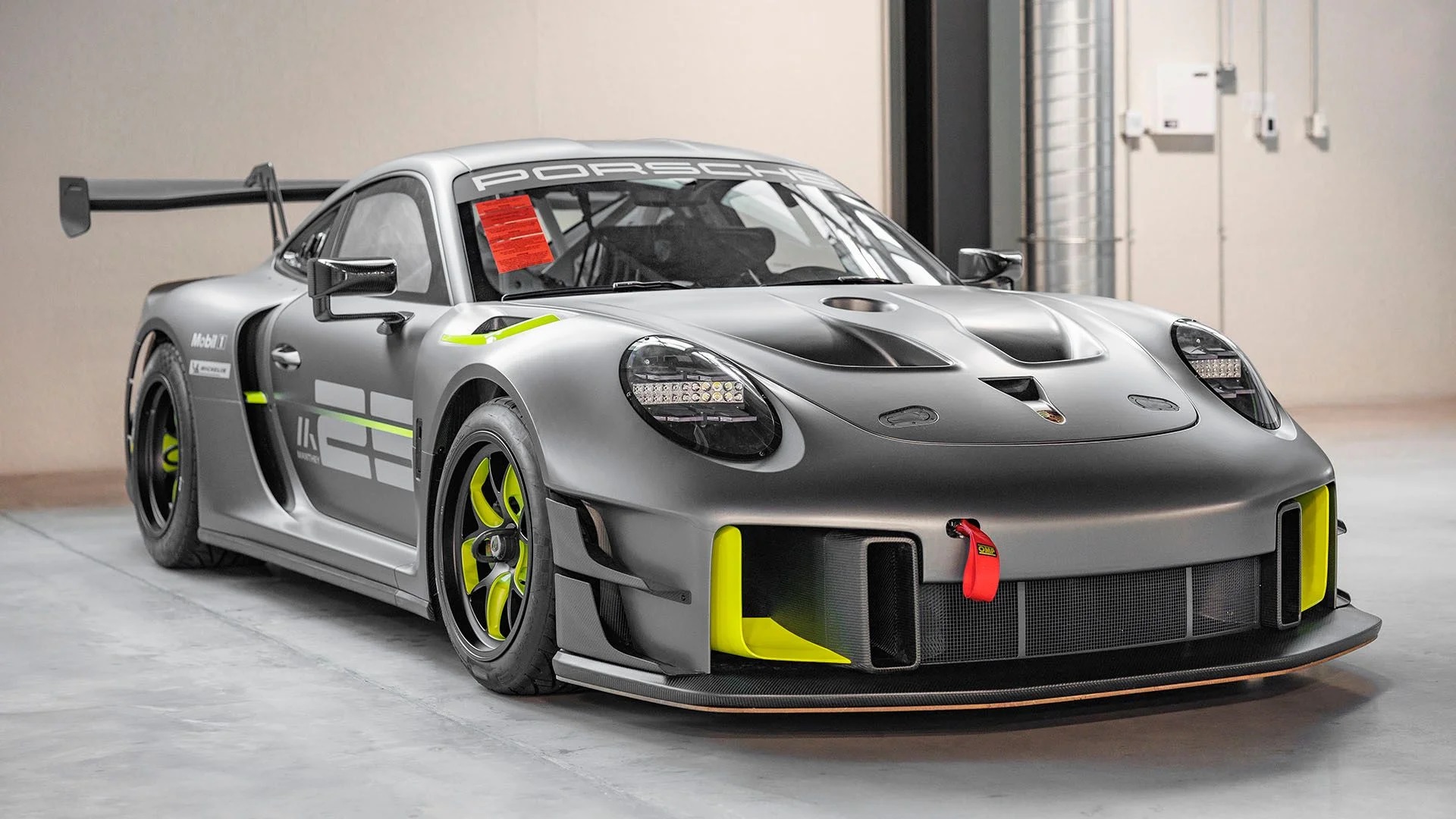 The 911 GT2 RS Clubsport 25 shares a similar mechanical setup with the standard GT2 RS Clubsport, featuring a robust 691 horsepower generated by its twin-turbocharged 3.8-liter flat-six engine. However, it distinguishes itself through various exterior and cooling system modifications. The car's body has been elongated and widened, accommodating wide, low-offset 18-inch wheels borrowed from the Porsche 935, albeit without the aerodynamic covers.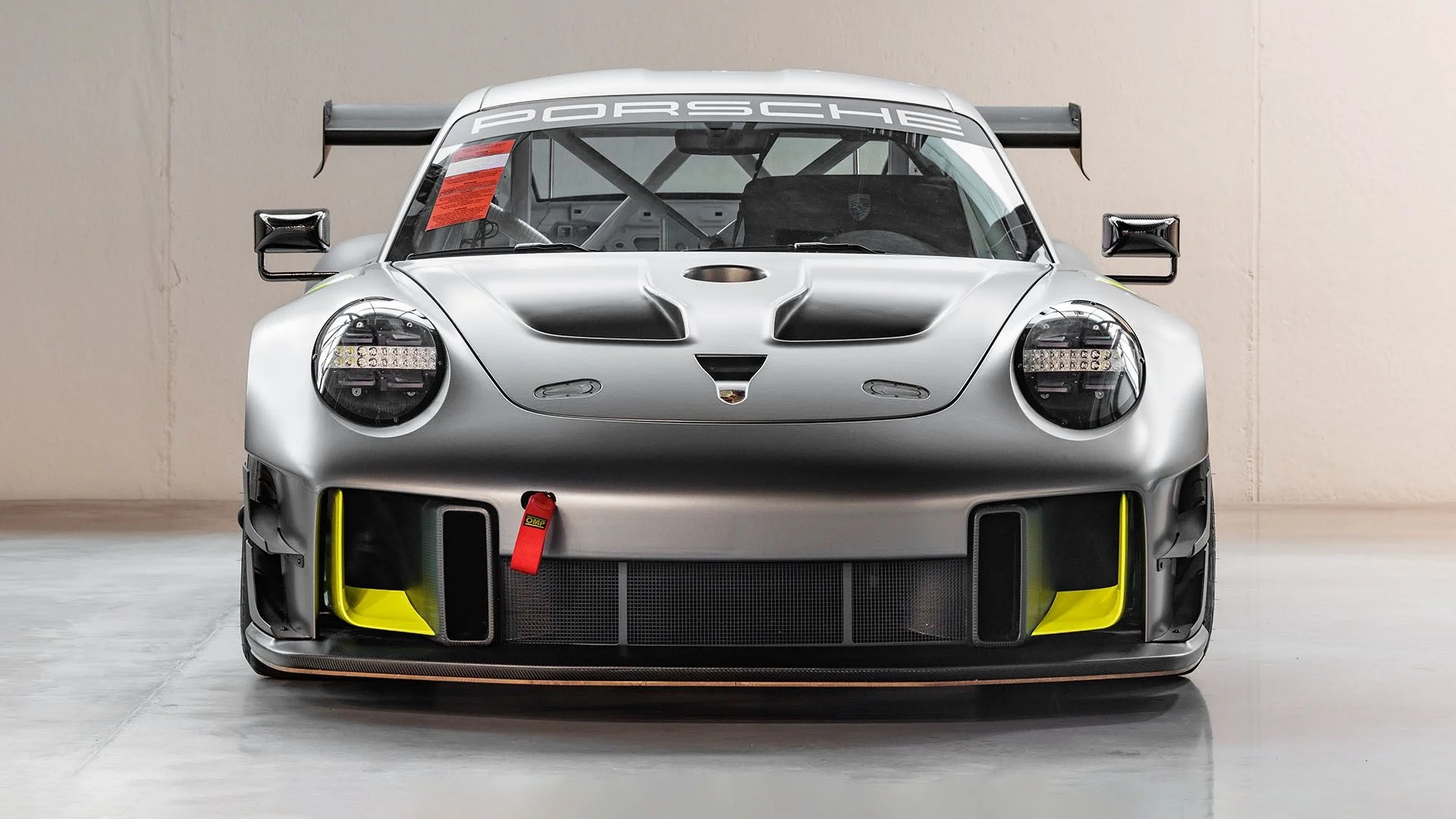 Developed in partnership with Manthey Racing, the body design not only enhances front downforce but also encloses the underside for improved aerodynamics. An important alteration is the central placement of the car's radiator, replacing the prior setup with radiators on each side of the rear for enhanced brake cooling. Furthermore, new rear wing endplates, supports, and a diffuser have been introduced to enhance performance.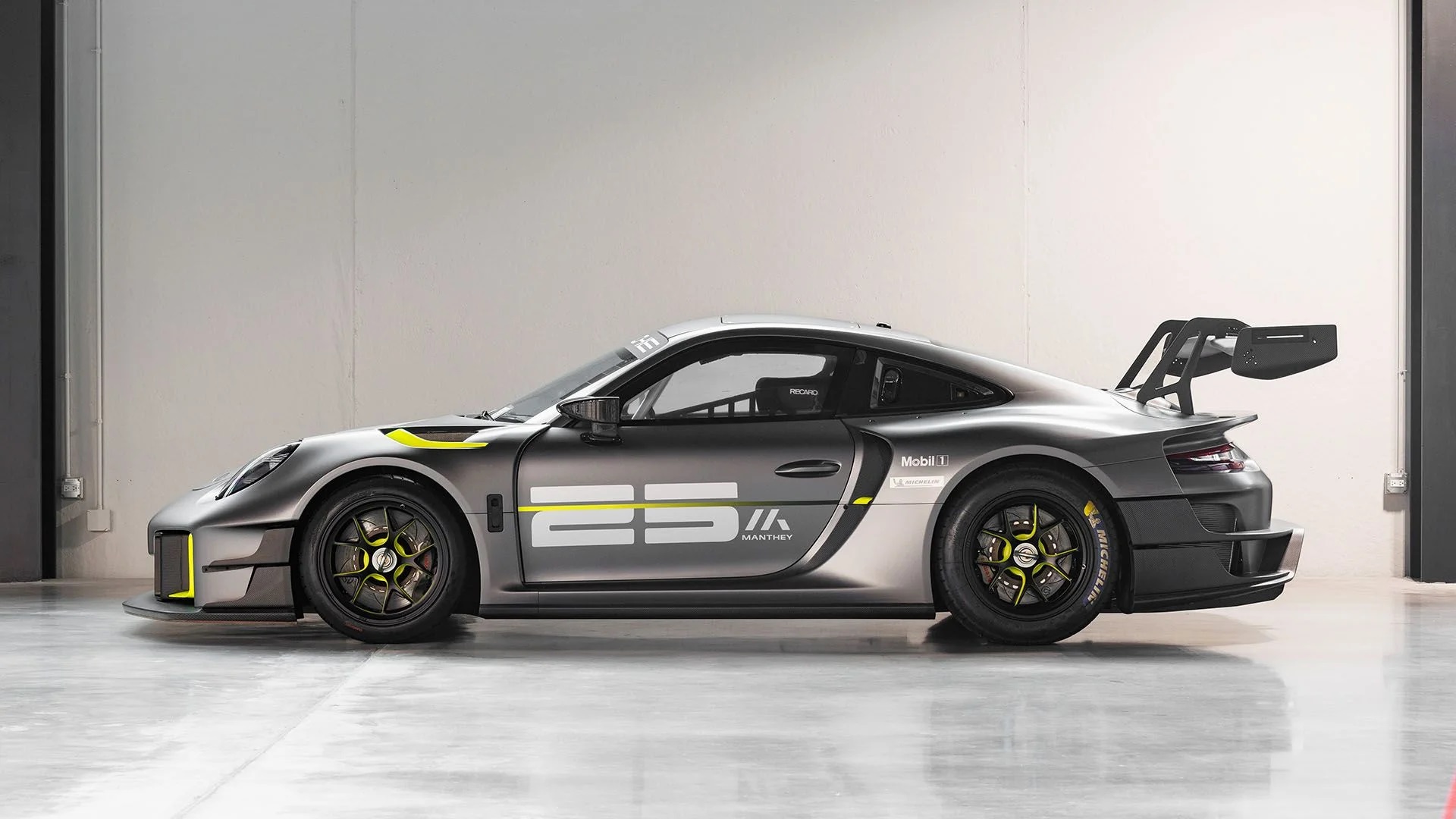 The striking lime green accents in the paint scheme pay tribute to a Manthey Racing vehicle, specifically the 911 GT3 R used in the Nürburgring endurance series. These vivid lime green elements incorporate similar aerodynamic features as those found in the Clubsport 25, such as hood vents that direct air to the rear wing and employ similar cooling strategies.
Photo Source: Broad Arrow Auctions