I'm a big fan of clear carbon fiber on a car, and while I'm a Lamborghini guy, I don't really like their Forged Composite lightweight material, it looks add, I'm old-fashioned, just give me a nice, old school carbon fiber weave with a satin or high gloss topcoat and I'm happy.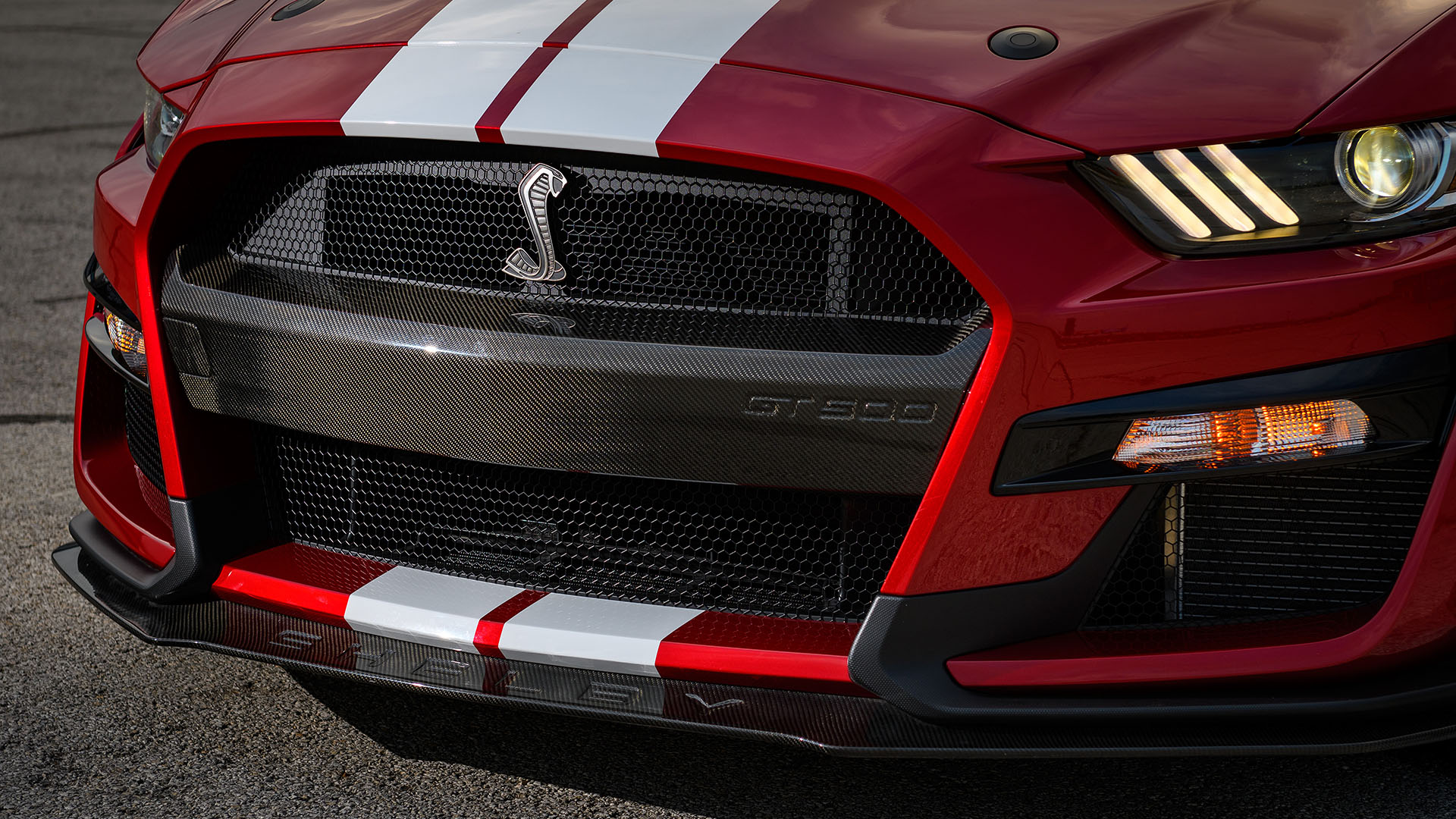 So when Ford Performance Parts released some amazing clear carbon fiber parts for the already impressive Mustang Shelby® GT500®, they got my attention, I rather like a GT500, I think it really is an impressive Ford Mustang, these amazing looking carbon fiber parts were shown at the GT500 track tour event at Texas International Speedway outside Dallas.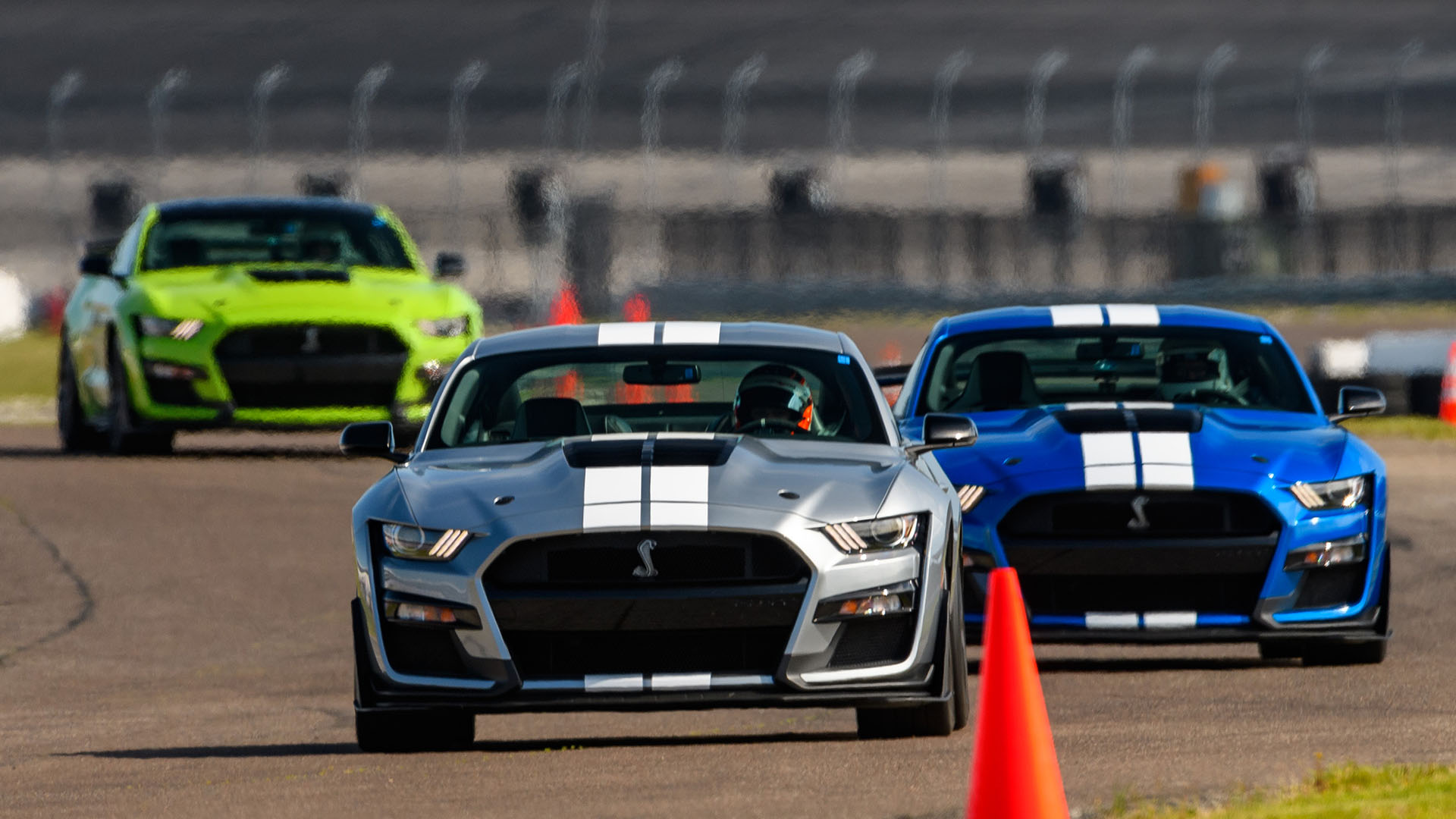 In total there are four carbon fiber parts being available now, a front hood vent and rain tray kit ($1,185), front lower spoiler replacement complete with undertray ($1,820), complemented by a stunning front bumper insert ($1,150) and a very nice rear decklid trim panel that fits between the taillights ($575).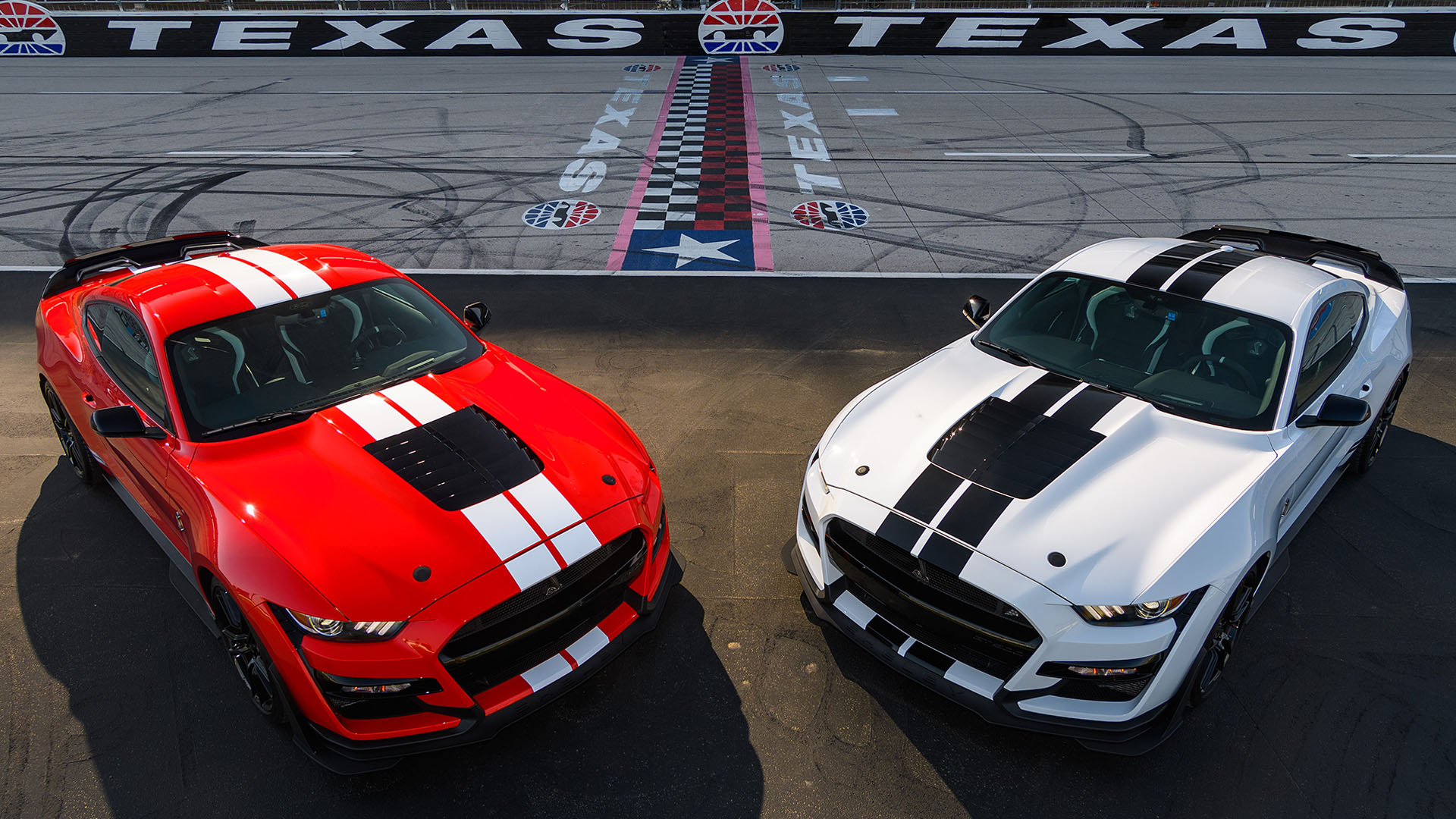 "Authenticity and personalization are what our Mustang Shelby GT500 customers want, and our new carbon fiber performance accessories provide an elevated track-proven look from every angle," said Mark Wilson, Ford North America vehicle personalization, planning, and operations manager. "Beyond leveraging this high-performance material to reduce weight, we track-tested and validated its durability at Ford Performance Racing School in North Carolina."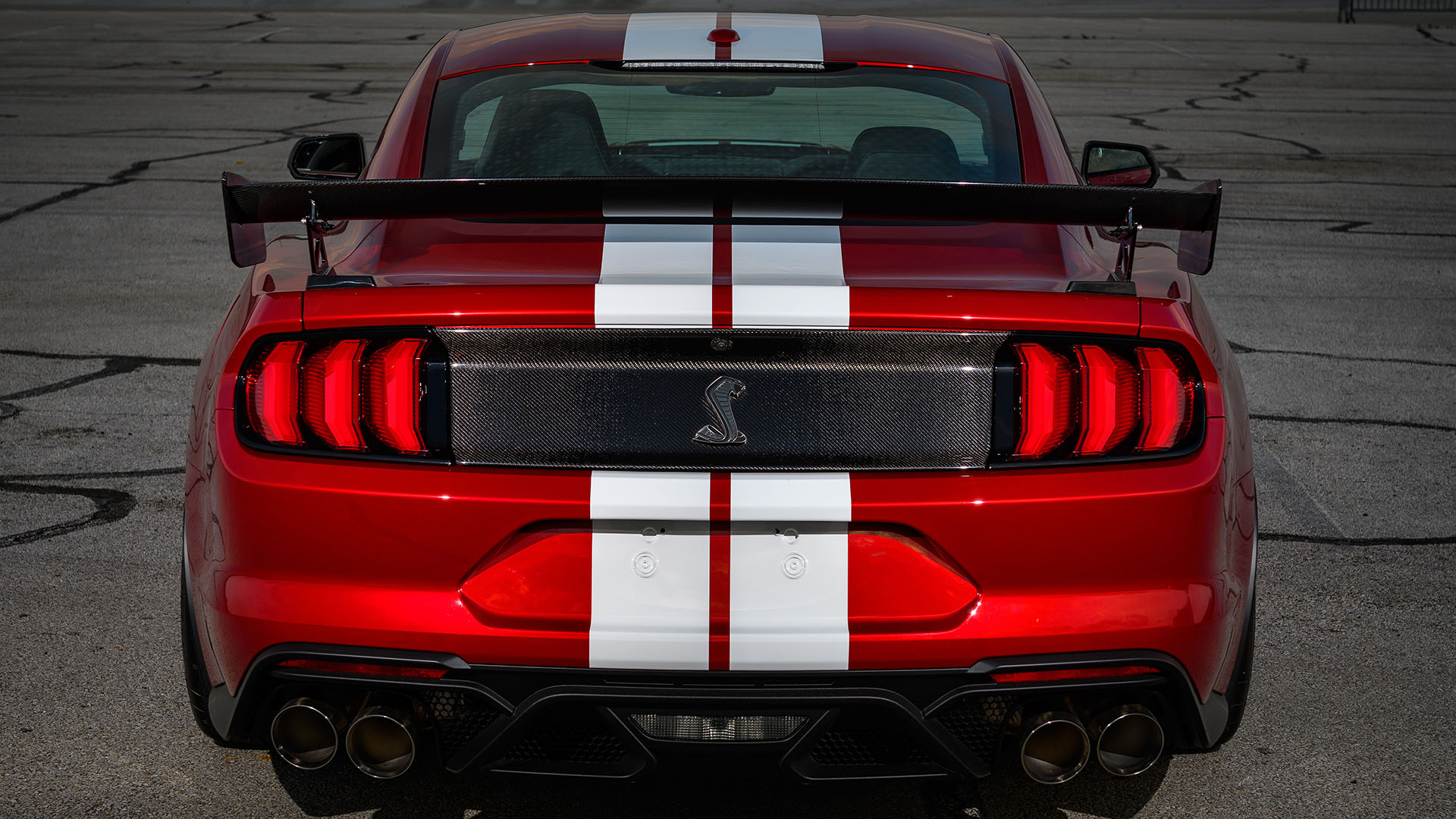 Most of the carbon fiber parts achieve a reduction of almost 50% on the standard parts they replace, in total 9 pounds gets taken from the original weight of the GT500, these new parts provide additional authentic carbon fiber options for Shelby GT500 buyers to supplement the existing Shelby GT500 Carbon Fiber Track Package, which includes 20-inch carbon fiber wheels, an exposed carbon-fiber instrument panel and GT4 track wing, splitter wickers and more.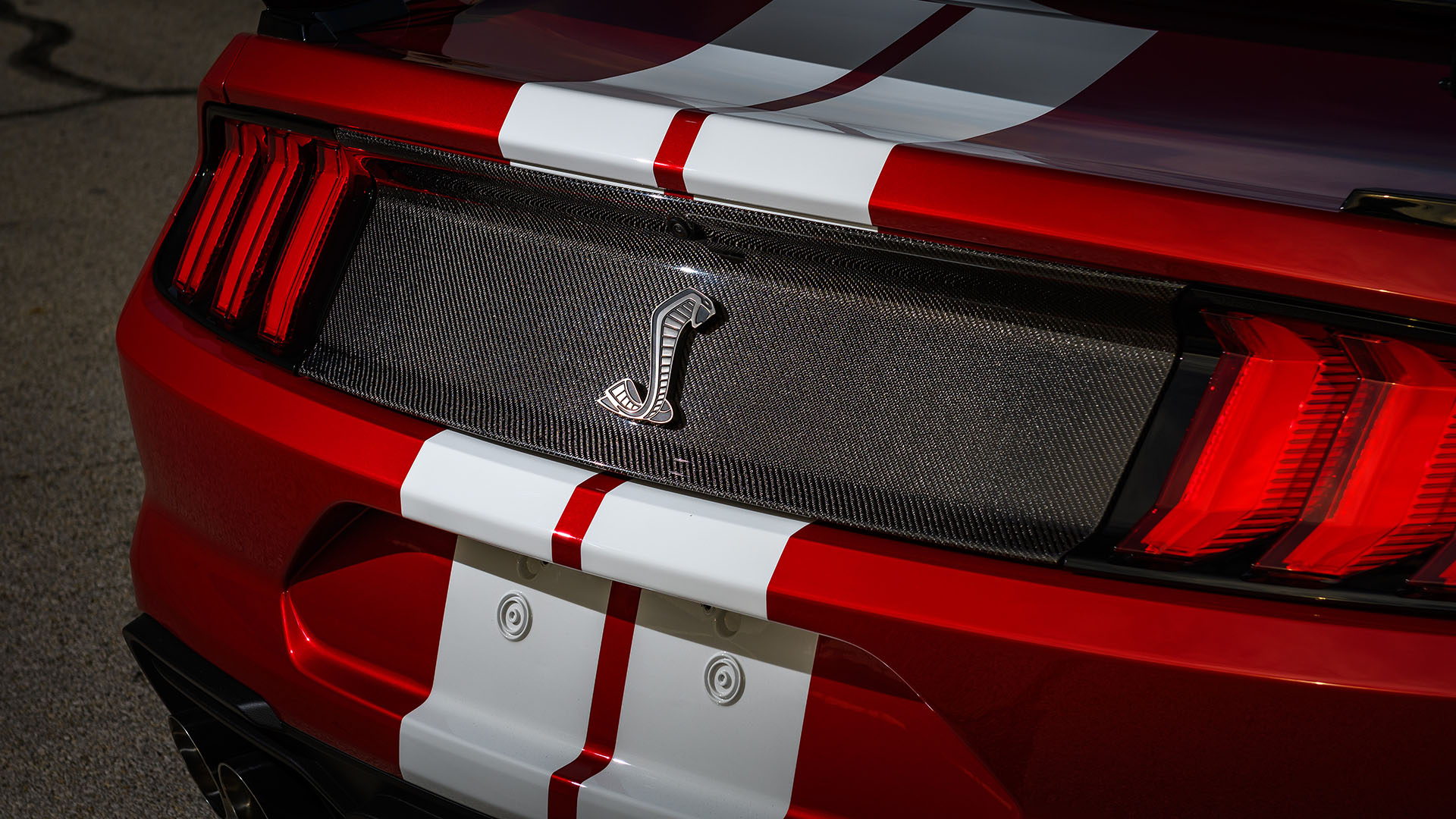 GT500 and Shelby are registered trademarks of Carroll Hall Shelby Trust.