Alfa Romeo Giulia QV (Gallery)
The performance version of the upcoming Alfa Romeo Giulia sedan is finally breaking cover and we're quietly excited. 
Priced in Europe from €79,000 to €95,000 we're looking at a BMW M3 and AMG's C63S competitor on our hands. The Giulia will be available in rear-wheel and all-wheel drive variants.
Under the hood the Giulia QV is powered by a twin-turbo 2.9-litre V6 producing 503hp (380kW) and 442 lb ft (600Nm) six-cylinder 2.9-litre turbocharged engine. Performance is spectacular, with sprints to 60mph in 3.9 seconds and top speed of 190mph (305km/h).
Class-leading power-to-weight ratio and perfect weight distribution may explain Alfa Romeo claims that the Giulia QV managed a lap of the famous Nurburgring racetrack in a 7m 39s, besting both our favorite Merc and BMW competitors. In fact, it is quicker around the green hell than a Porsche 911 GT3, Lamborghini Gallardo and even a Pagani Zonda S. Not bad.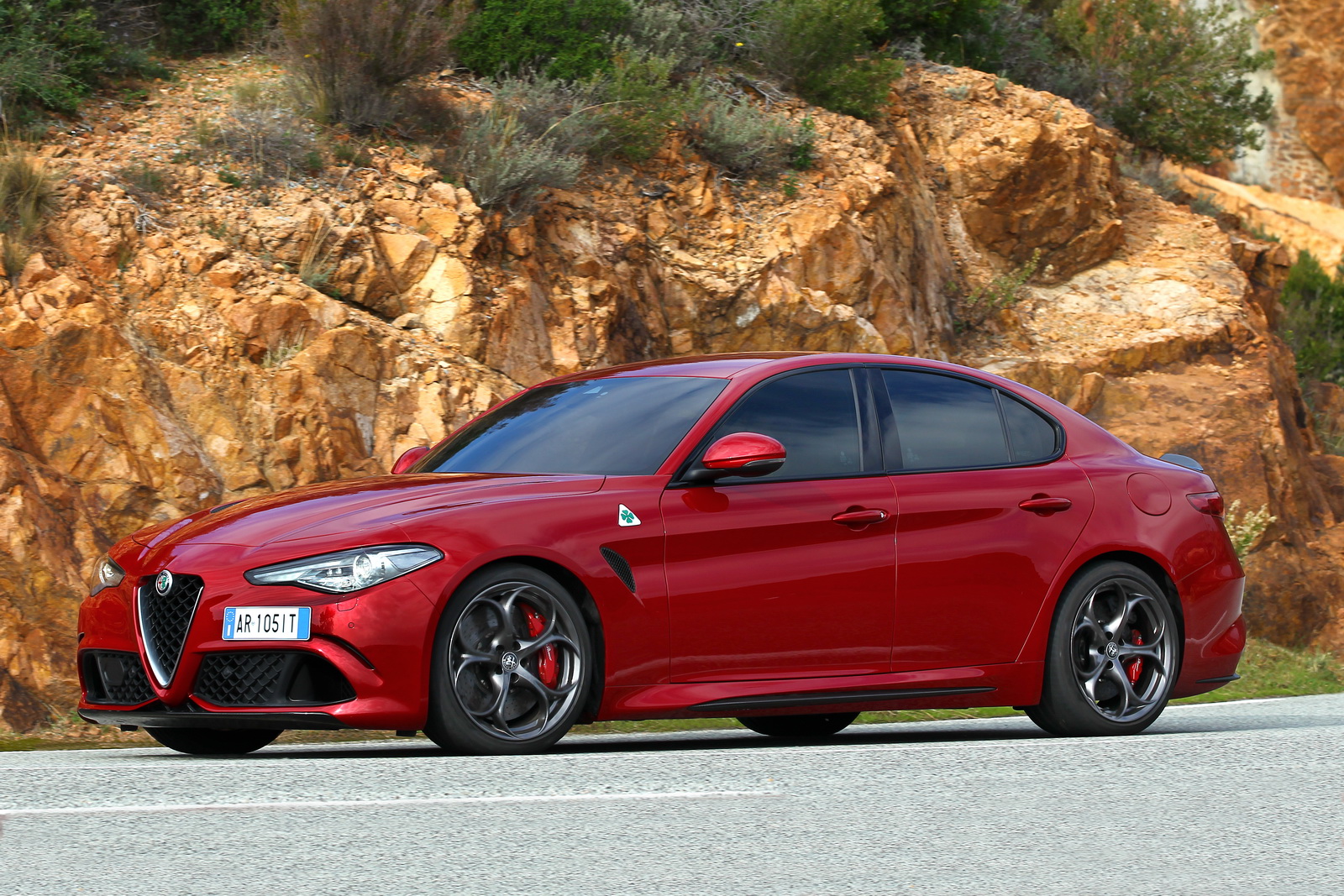 In Detail
2.9-litre twin turbo V6
8spd auto, RWD
503bhp @ 6500rpm
440lb ft @ 2500-5000rpm
0-62mph in 3.9secs190mph max
198g/km CO2, 33.0mpg
1524kg