Image from Dallara
On November 16, 2017, after 45 years of constructing race cars and collaborating on some of the most iconic road cars, Dallara Automobili released their expression of what a road car should be.
Potent Pedigree
As sole chassis supplier for the IndyCar series and defacto winning platform used in competitive Formula car racing across Europe, Dallara is a juggernaut. One of the most prolific constructors in motorsport, Dallara has designed chassis or consulted in most classes of motorsport from Rally to Formula 1. Lancia, Ferrari, Maserati and numerous other marques competing at the highest levels of competition have trusted Gian Paolo Dallara and his concern to get them to the winner's circle.
Less known than their racing accomplishments is Dallara's involvement in some of the most iconic road cars. Prior to starting Dallara Automobili Gian Paolo was technical director at Lamborghini Automobili, leaving his impression on the 350 GT, Espada, and legendary Miura. His company helped design modern legends including the KTM X-Bow, Bugatti Veyron and Chiron, the Maserati MC12 and Alfa Romeo 8C amongst others. No doubt their experience collaborating on these greats helped to pinpoint what they wanted out of their own creation.
"The Pursuit of Excellence"
With a strong admiration for Colin Chapman's philosophies on vehicle design, Gian Paolo designed the Stradale as a true driver's car.
Chassis & Suspension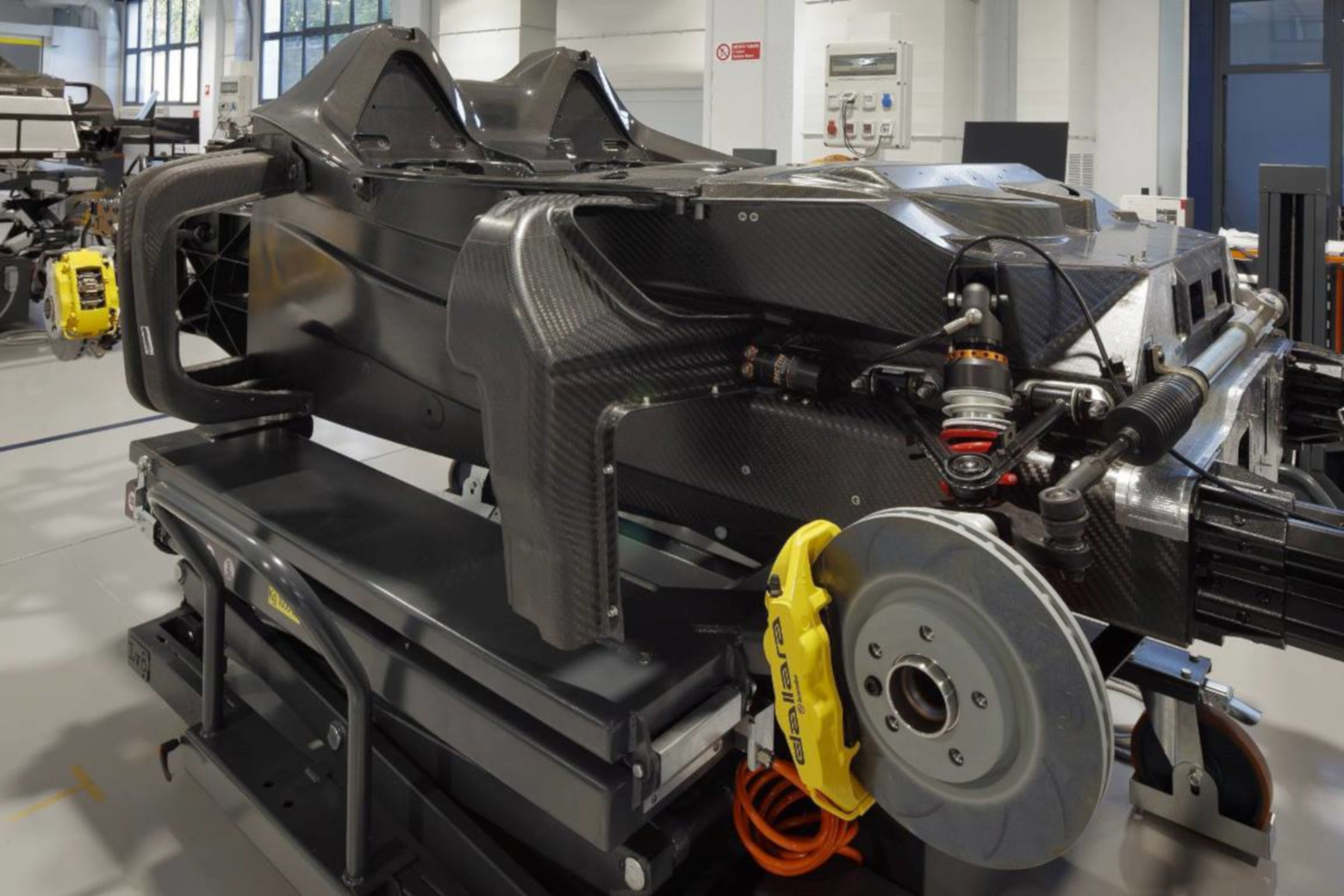 Image from Automotive Press
For Dallara, only a light and stiff carbon fiber chassis would do for the ultimate driver's car., helping to achieve the scant dry weight of 1885 lb. The suspension is a standard race-layout with double wishbones front and rear.
Keeping everything in check are dampers developed by the Dutch specialist Tractive Suspension. At the top of the range, Tractive provides a height-adjustable package with compression and separate high/low-speed rebound adjustment. A collaboration with Bosch gifts the Stradale with an extensive but unobtrusive ESP 9.1 stability program.
Body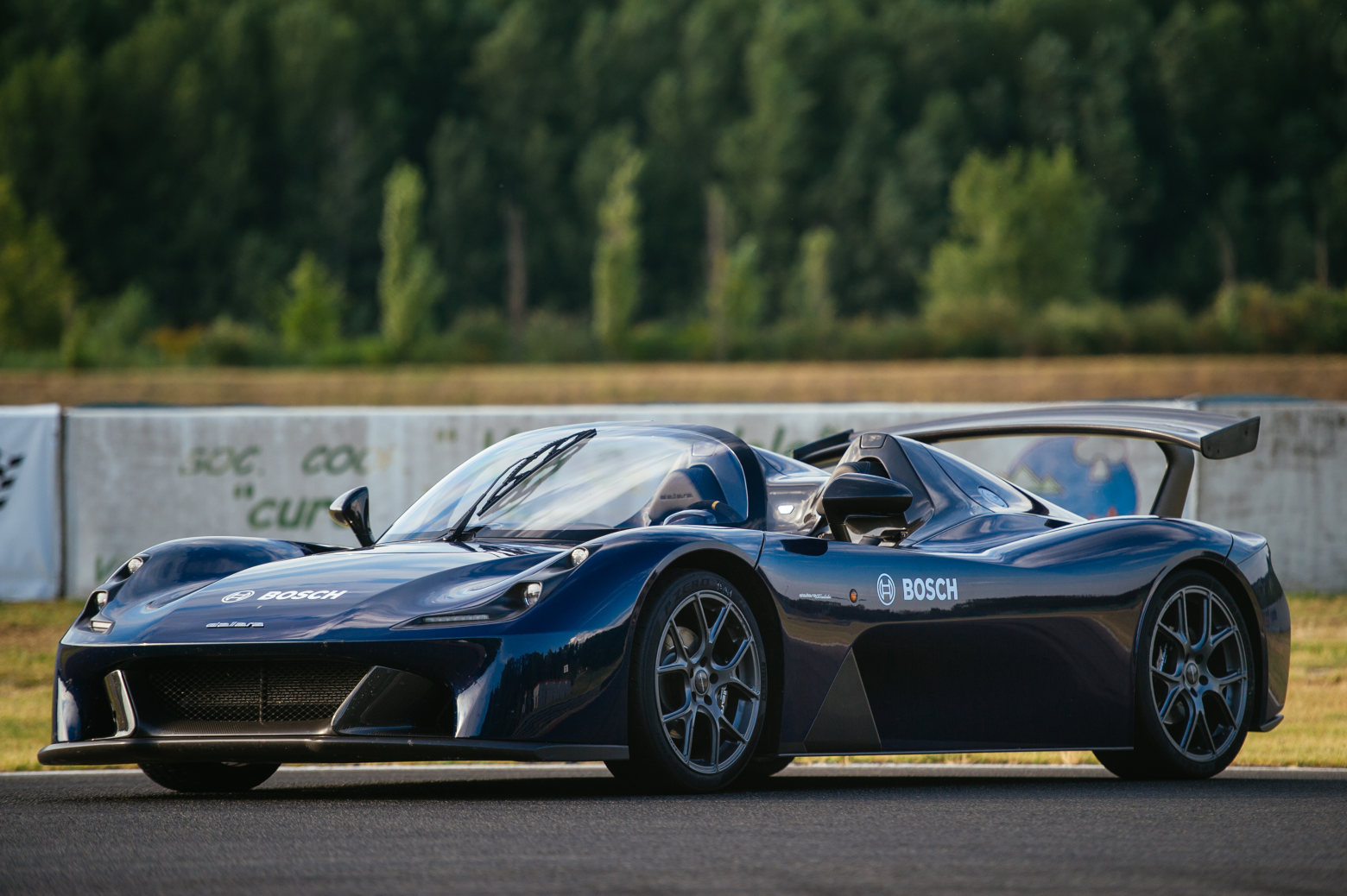 Image from Bosch
A balance of form and function, the Stradale's shape was penned by the Italian automotive design firm Granstudio with functionality driven by CFD and wind tunnel development. Dallara reports the shape will generate over 1800 lb of downforce!
Uniquely, the Stradale is available as a Barchetta (no doors, no windshield), Roadster (windshield, no doors), Targa (windshield, t-frame) or Coupe (windshield, t-frame +2 doors). Granstudio showcases the evolution of the design in this slideshow.
Cockpit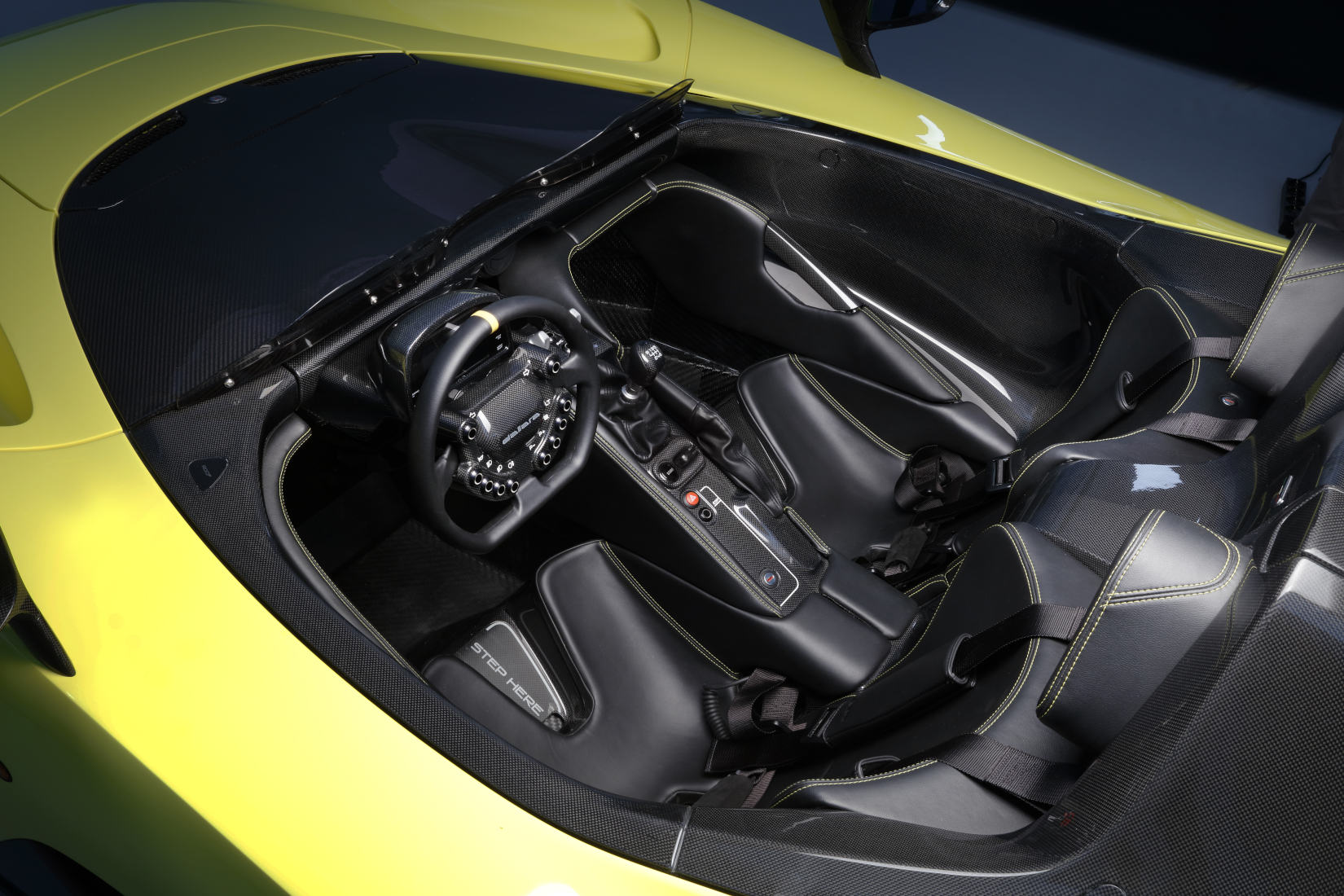 Image from Dallara
The interior is as spartan as the curb-weight dictates, with not much more than the essentials. With the fixed seating position the controls adjust to the driver through a movable pedal box and adjustable steering column. Steering is unassisted, the dash and wheel would be at home on any contemporary GT race car.
Engine
Perhaps the most conventional part of the Stradale is its powerplant. Equipped with a Bosch-tuned 2.3l Ford Ecoboost engine the driver can unleash up to 400HP, moving the featherweight to 60 MPH in just 3.25 seconds and ultimately to over 173 MPH.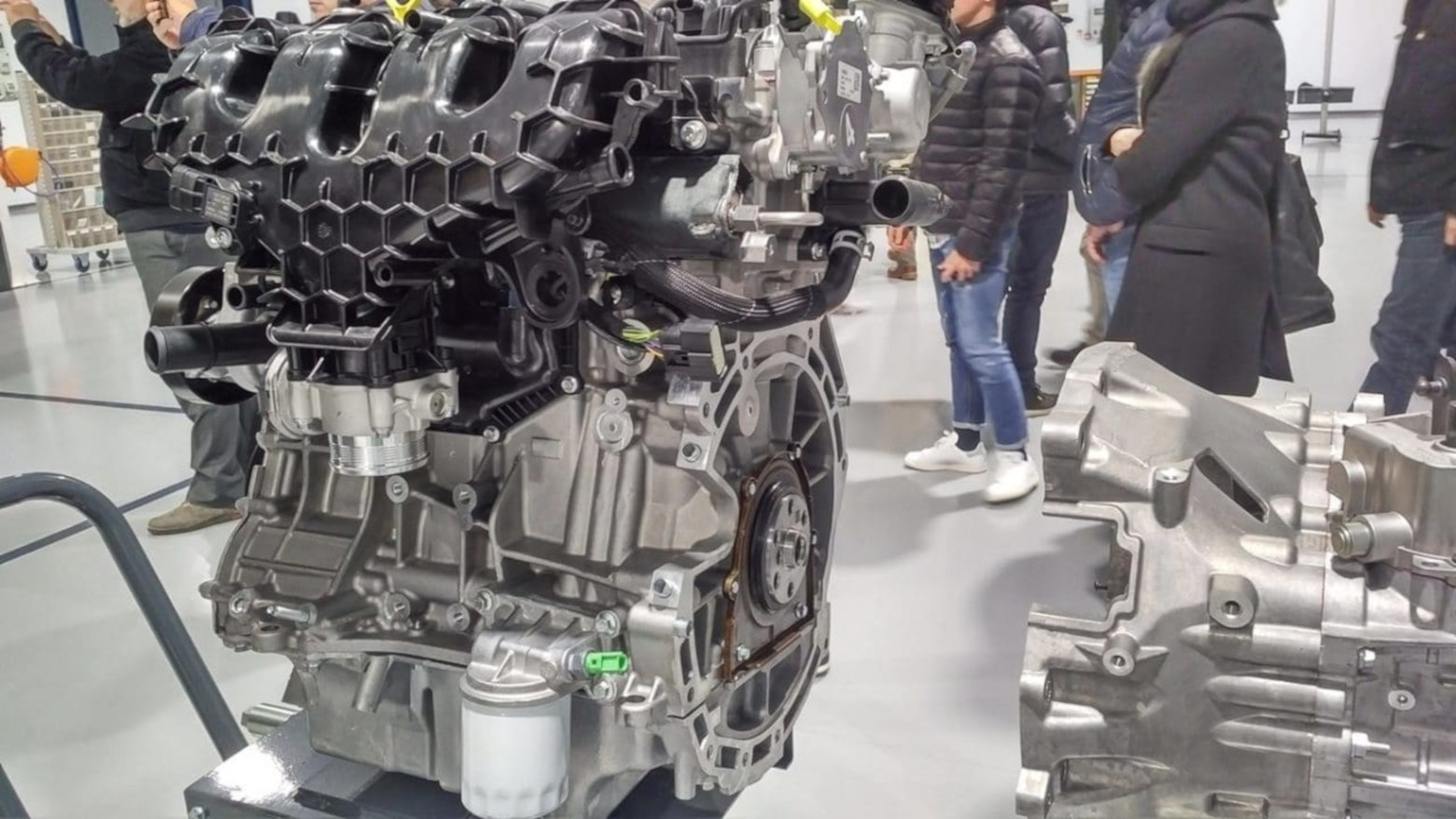 Image from Automotiv Presse
Driving Impressions
Since its release, last year videos have revealed details of a driving experience that most of us can only dream of being a part of.
Specifications
Horsepower: 400 hp
Torque: 369 lb-ft
0-60 mph: 3.25 seconds
Top Speed: 173 mph

Weight: 1,885 lbs