The Ferrari F50 stands out as a supercar that closely resembles a Formula 1 single-seater on a conceptual level. It delivers an exhilarating driving experience, combining exceptional balance and a sensational sensory package that resonates deeply with one's emotions. Its dynamic harmony is extraordinary, making it worth every penny. And then there's the spine-tingling sound from the 4.7-liter naturally aspirated V12 engine, positioned behind the passenger compartment, integrated into the carbon fiber survival cell, and serving as a load-bearing element for the transmission and rear axle – akin to Grand Prix single-seater technology.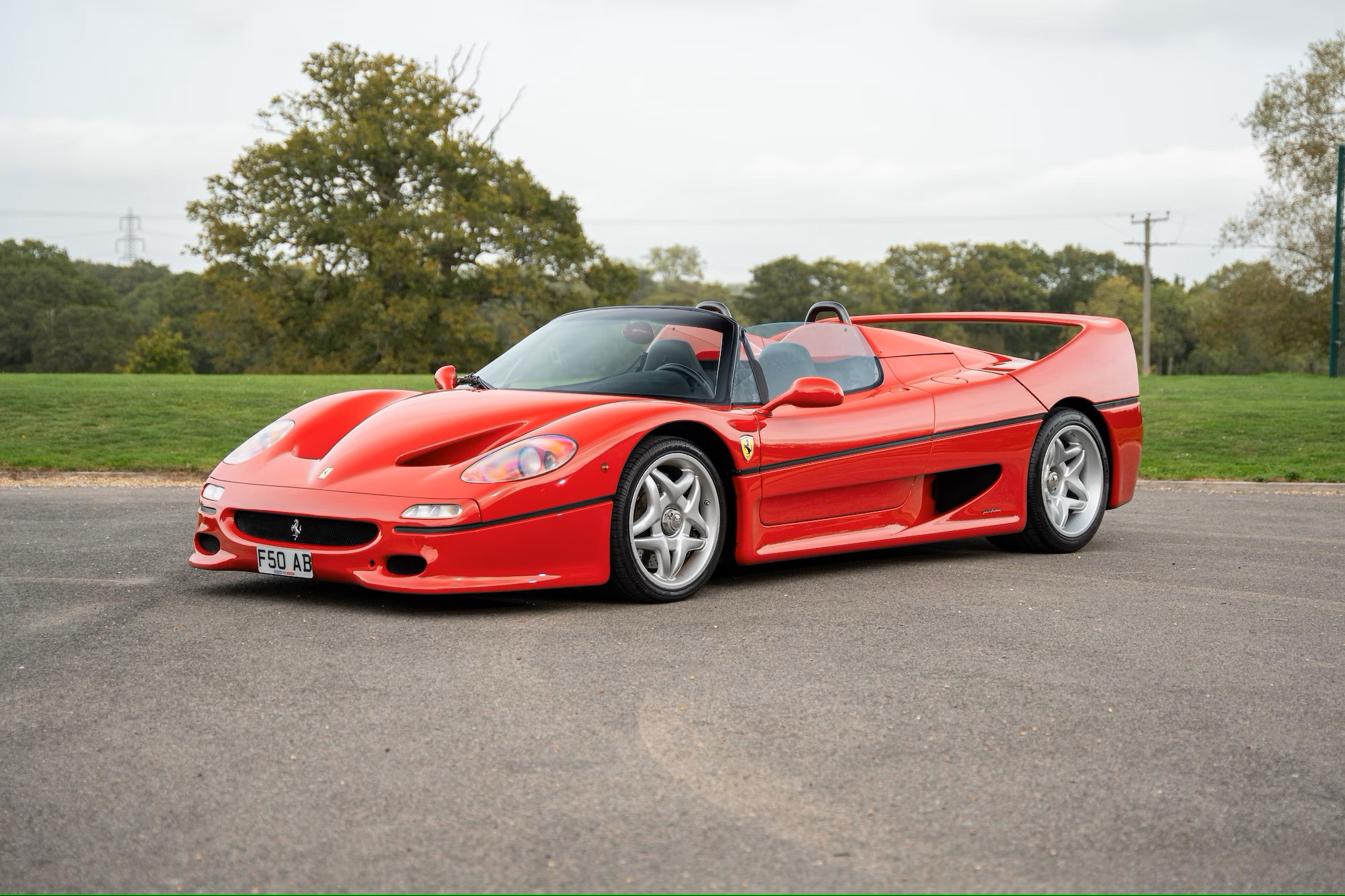 Ferrari produced 349 units of the F50 during a two-year period, and one of them, previously owned by Rod Stewart, is currently available on Collecting Cars. This 1996 model, imported by Maranello Concessionaires Ltd in the UK and first registered in June 1997, boasts Ferrari Classiche certification, confirming its original specifications in Rosso Corsa with Pelle Nera and Rosso inserts. The car maintains its original matching-numbers engine and gearbox.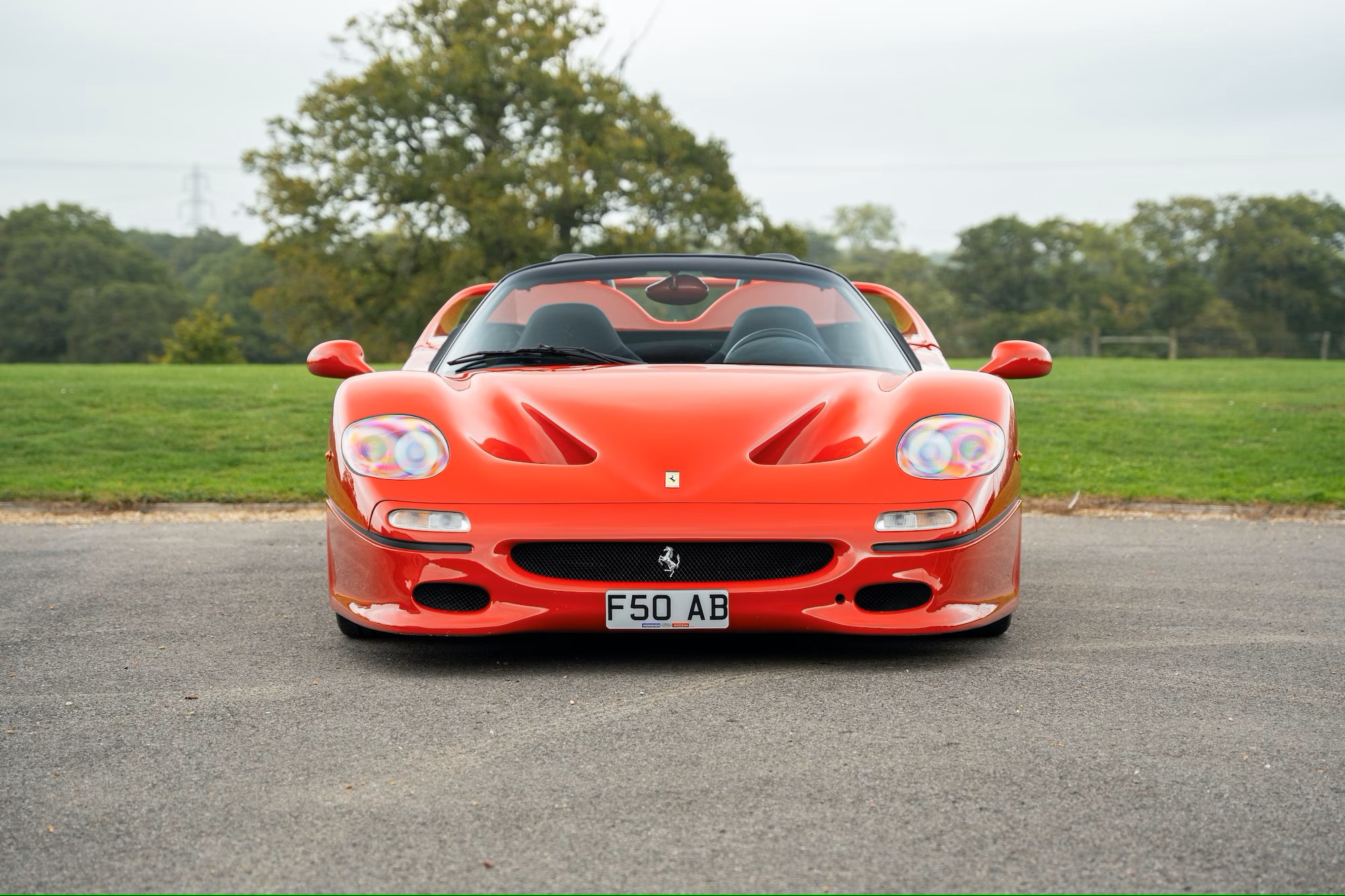 While it was previously repainted in dark grey and underwent a custom seat retrim, it has been restored to its original factory specifications with paintwork by the renowned Zanasi Group before receiving Classiche certification. The F50 rides on the correct silver 'star' design alloy wheels and features a minimalist interior, highlighted by carbon-fiber trim and manual winding windows.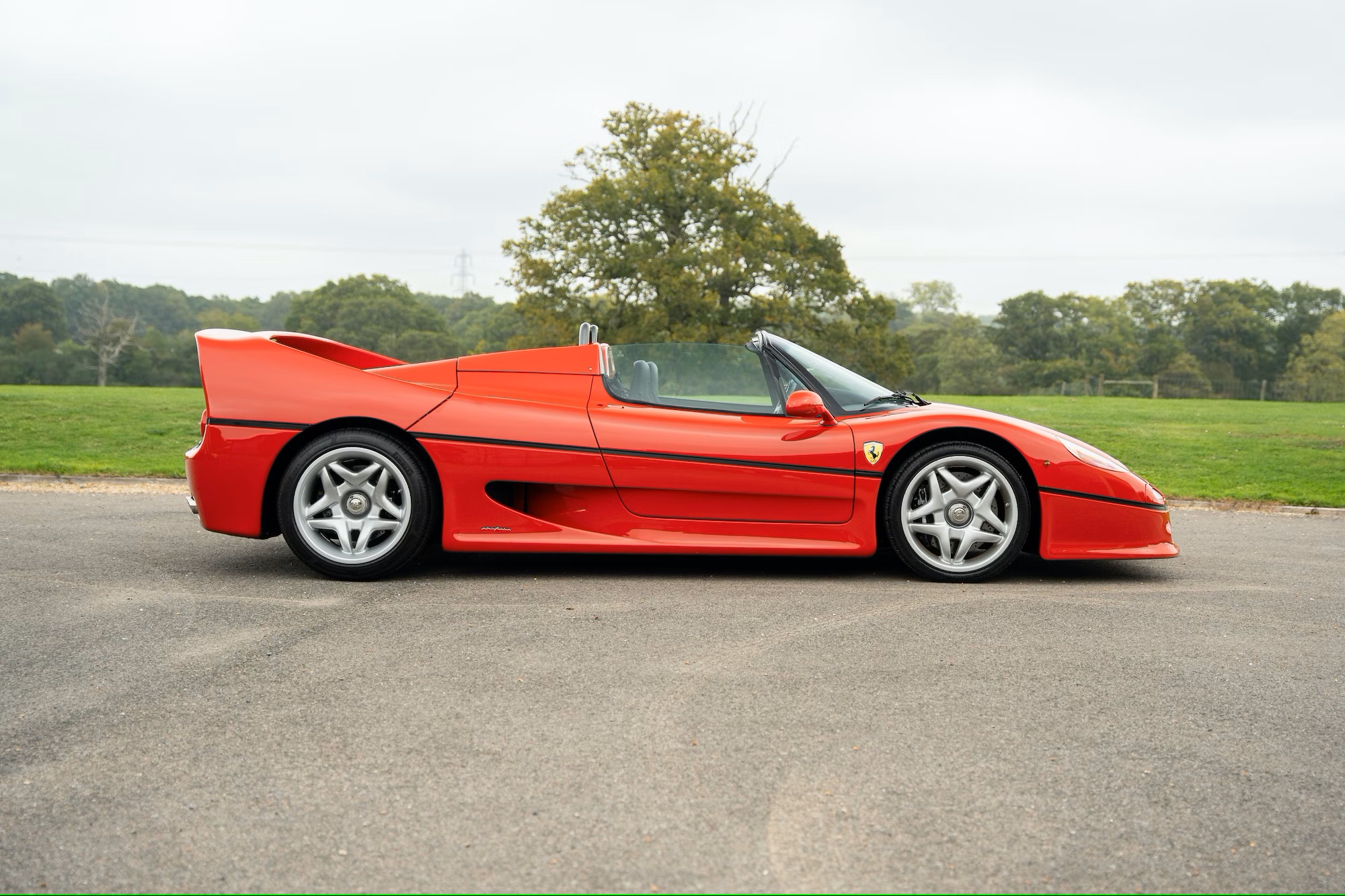 The car features a race-derived naturally aspirated 4.7-liter V12 engine, delivering 513bhp and 347lb-ft of torque. It comes with a six-speed manual transmission that powers the rear wheels. Ferrari designed the F50 as a "halo" model to showcase the company's performance capabilities, boasting impressive acceleration, reaching 60 mph from a standstill in just 3.6 seconds, and an official top speed exceeding 200 mph.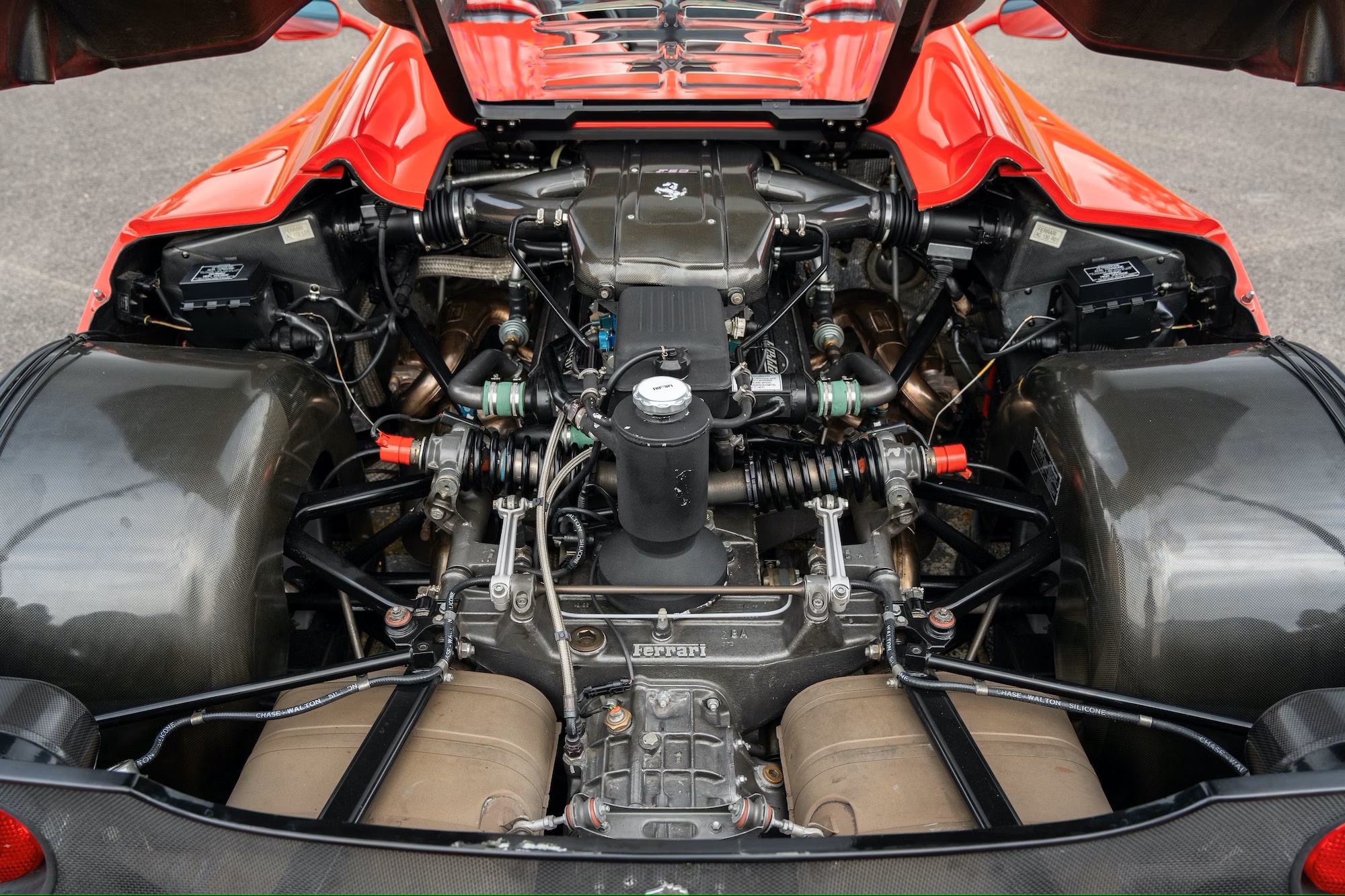 This Ferrari F50 provides an exceptional opportunity to become the owner of one of Maranello's most distinguished driver's cars. With the added prestige of being previously owned by Rod Stewart, it comes with a comprehensive historical record and stands prepared to deliver an extraordinary driving experience, with just 10,998 miles on the odometer.
Source: Collecting Cars