Two Topless Prancing Horses
We knew a topless Ferrari 812 Superfast was coming, but now the company has revealed two new topless cars—the F8 Spider and the 812 GTS. The 812 GTS is the first full-production front-engine convertible Ferrari since the Daytona Spider about 50 years ago. The F8 Spider is the drop-top version of the mid-engine F8 Tributo. Both are insanely beautiful cars.
The F8 Spider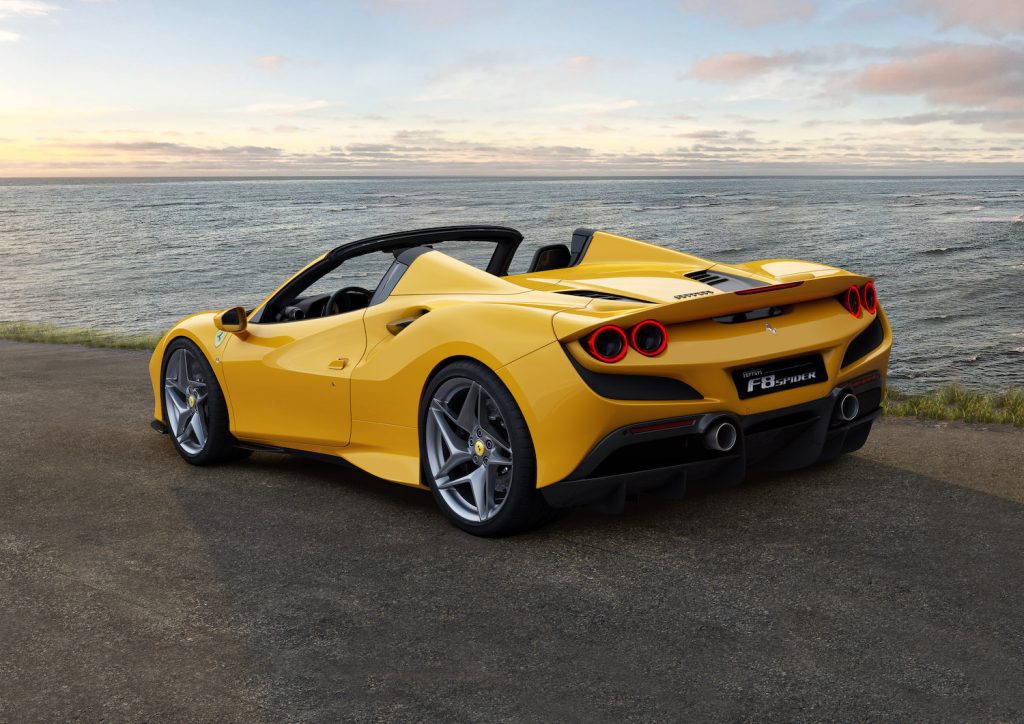 The F8 Spider has a two-piece roof that folds away in a mere 14 seconds. This is mid-engine drop-top motoring done right. Where the F8 Tributo's glass engine cover was, the car gets some flying buttresses. The engine in the F8 Spider is hidden from view, but other than an S duct at the front, the car is pretty much the same as the F8 Tributo. In other words, gorgeous.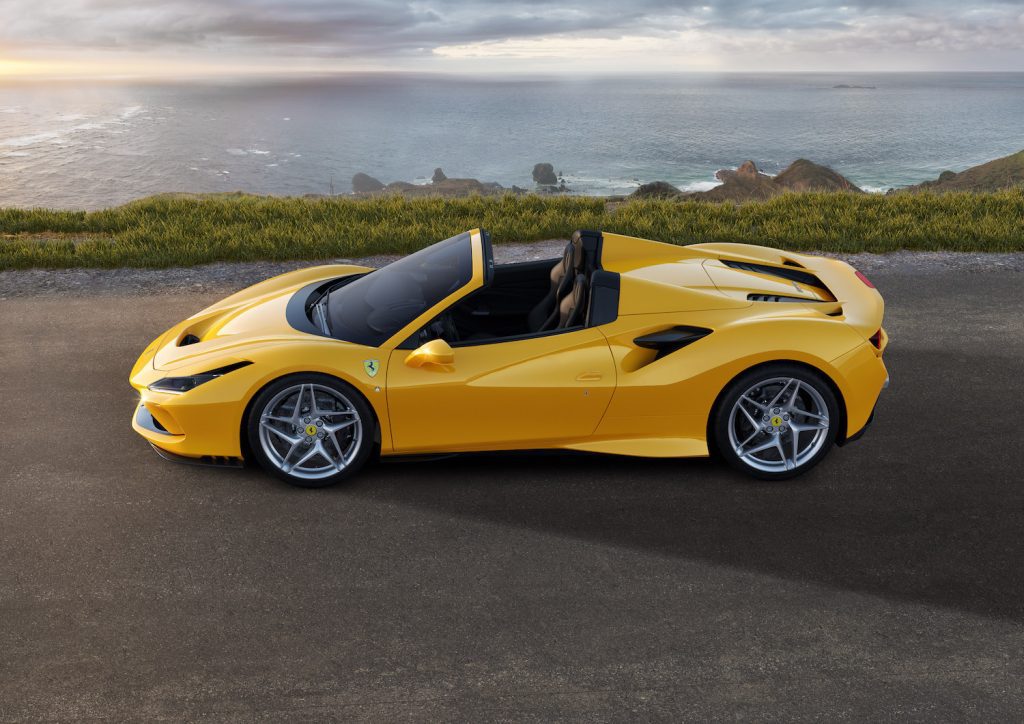 When it comes to the car's mechanical and technical aspects, there isn't much different than the F8 Tributo. The F8 Spider gets a 3.9-liter twin-turbo V8 engine. The engine makes 710 hp and 569 lb-ft of torque. The company claims there's no turbo lag either, meaning you'll have power on demand without hesitation.
The car also gets things like Ferrari's Adaptive Performance Launch and Side Slip Control that are on the F8 Tributo. Now that the F8 Spider is here, there's only one question. Do you want a retractable roof or not?
The 812 GTS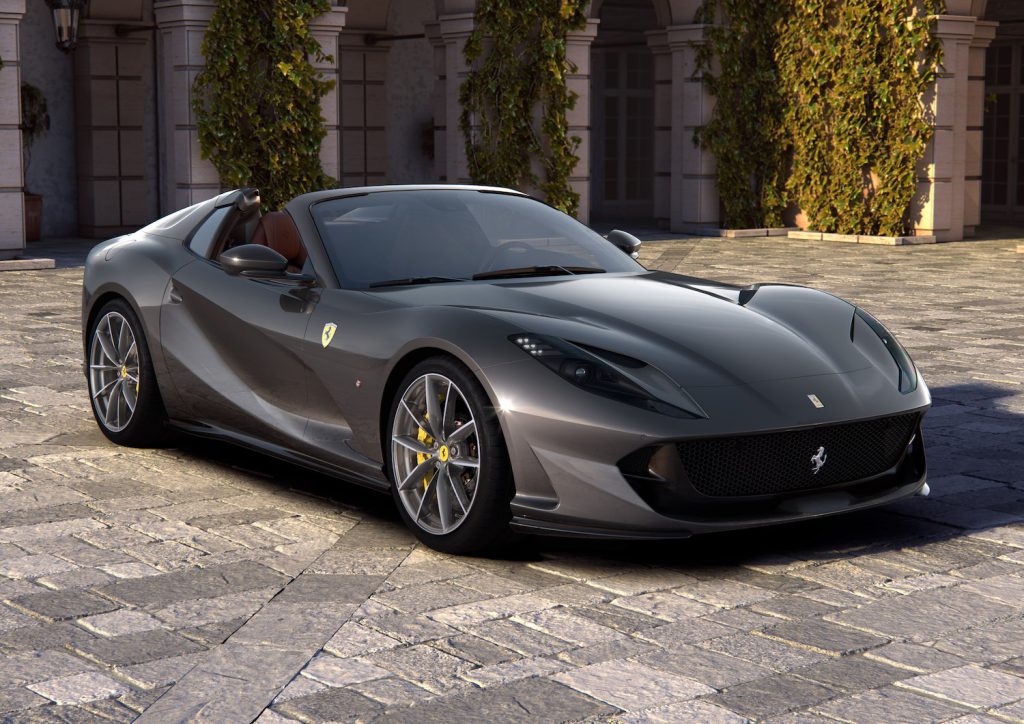 If you're after a front-engine drop-top Ferrari, then you'll love the 812 GTS. The car offers a convertible hardtop that retracts out of the way in just 14 seconds. You can fold the thing at speeds up to 28 mph, too. A couple of buttressed tonneau covers. The rear is where most of the styling differences come. The rest of the car is pretty much the same as the coupe.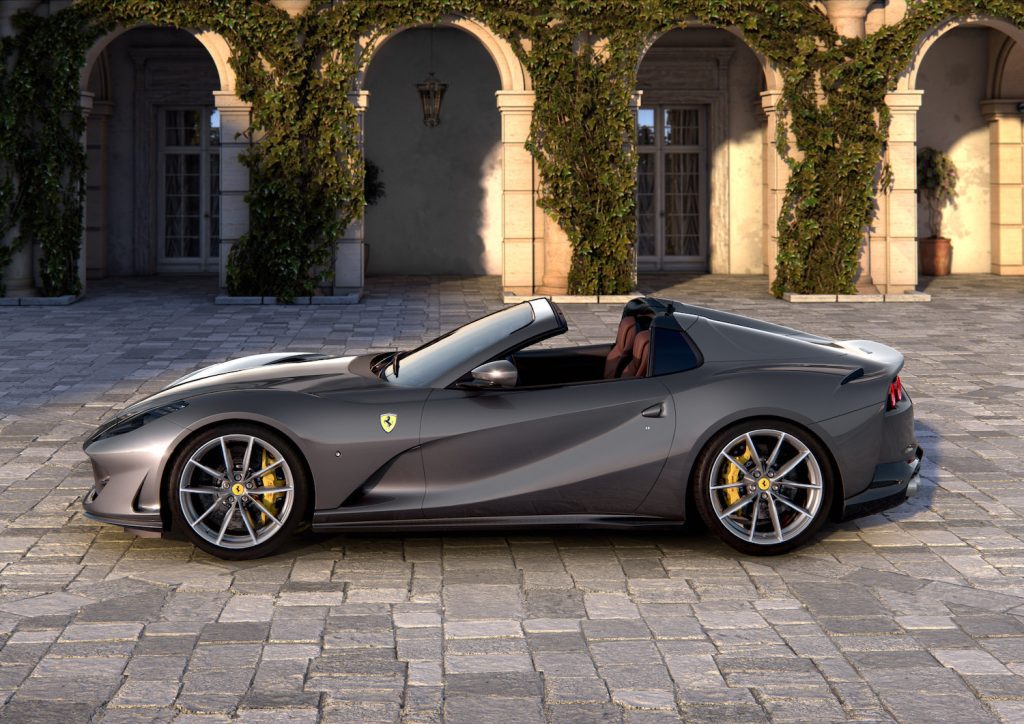 Built using the 812 Superfast as the basis for the car, the 812 GTS offers a 6.5-liter V12 naturally aspirated engine that makes 787 hp and 529 lb-ft of torque. The 0-62 mph time for the drop-top 812 is said to be under three seconds. The car will make it to 124 mph in just 8.3 seconds.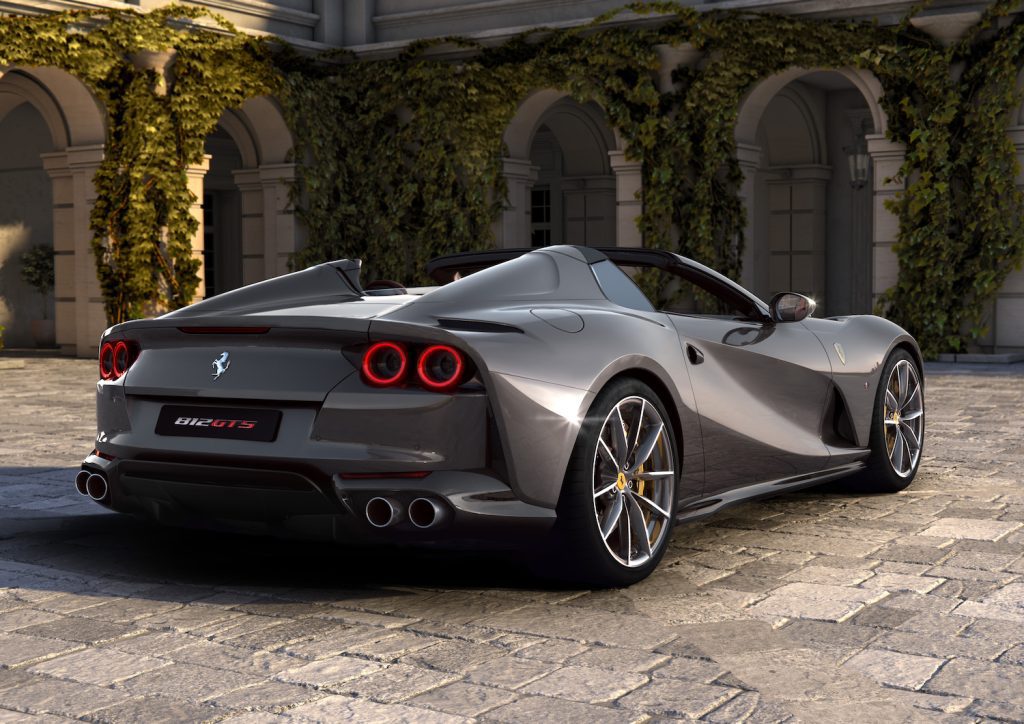 The 812 GTS has been designed from an aerodynamics standpoint to reduce as much unwanted noise as possible. This means you should be able to drive, hear the V12 scream, and smile all day long.