There has recently been some buzz that Ferrari is working to release their very own retro-inspired supercar.
For the past few months, Ferrari has been seen testing a variety of mysterious prototypes that are speculated to be based on the LaFerrari. Recently, what is thought to be the Monza SP1 and SP2 successor has been said to have been seen being test driven in the highway.
The Ferrari prototype that was caught on video was extensively covered in thick body cladding, hiding design details from prying eyes. It is highly suggestive that under the body cladding is what could possibly be the final production design of what looks like a car based on the Ferrari LaFerrari Aperta.
There have been some rumors floating around that it could be designed to look like Ferrari 330 P4 Le Mans racer from the 1960s. It is the one that famously went up against the Ford GT40.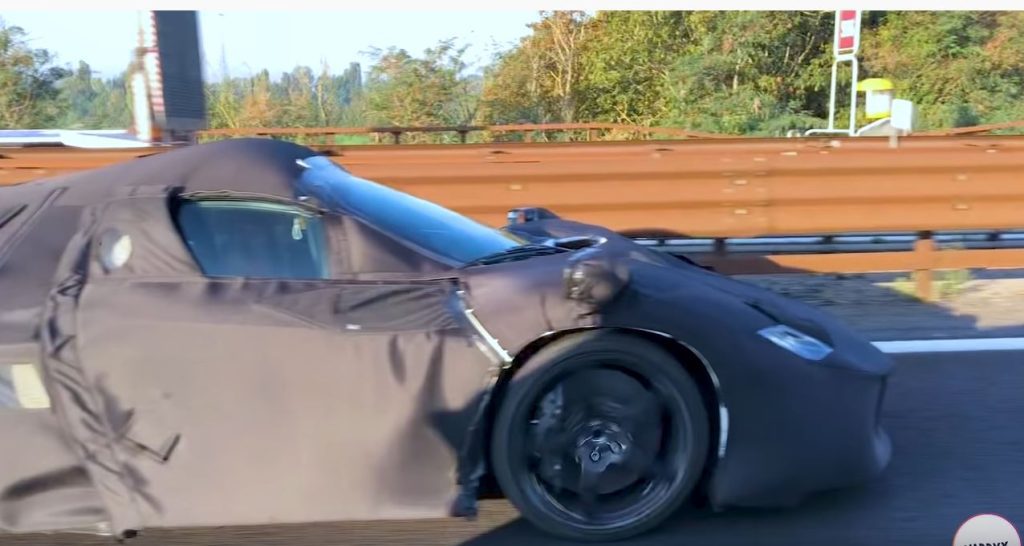 One of the first things that is noticeable in the encased car is the position of its side mirrors. The side mirrors on the test car are placed on the front fenders similar to the ones on the 330 P4 compared to the side mirrors of the LaFerrari which had it mounted on the A-pillars.
There are also some things that even a camo cannot hide, like the lower stance, wider fenders, and as well as the prominent rear wing. It seems like the upcoming supercar will look track-ready, more so than the LaFerrari it is based on.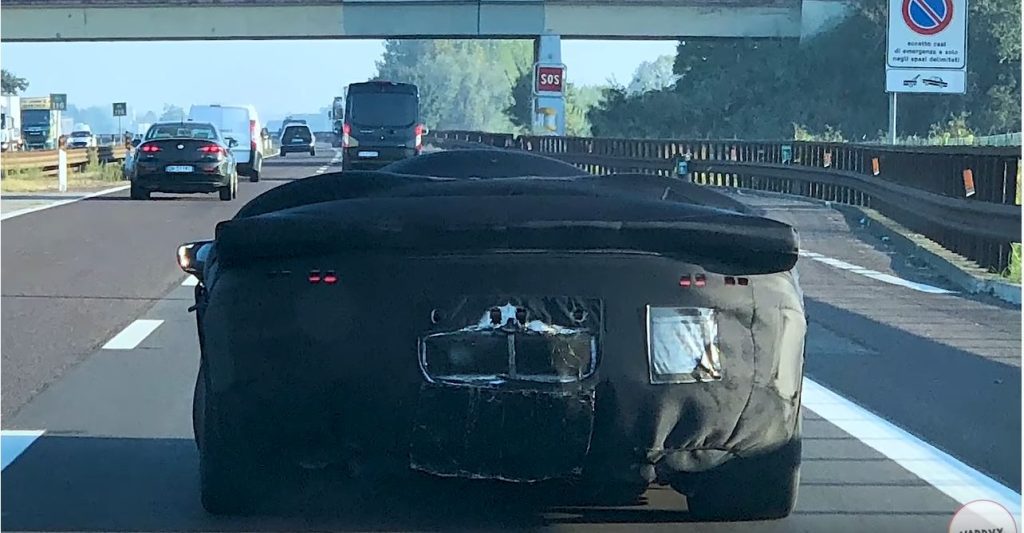 Under the hood of the supposed Ferrari Icona is the same 6.5-liter, naturally aspirated V-12 engine that is equipped in the 812 Competizione. The powerful engine can produce 819 horsepower and 510 lb-ft of torque. It is very much possible that the retro inspired Icona will be even more powerful as this will have a seven figure price tag.
Combined, only 499 examples of the SP1 Monza and SP2 Monza were produced. It is said that for the 330 P4, only 300 examples are planned for production. Each are estimated to cost around $2.5 million to $3 million.
There has also been some buzz that the new retro-inspired Icona will be presented by Ferrari at the Ferrari World Finals which is happening next month in Italy.