An extraordinary LaFerrari prototype is set to be auctioned at Mecum's upcoming event in Monterey, California, taking place from August 17-19.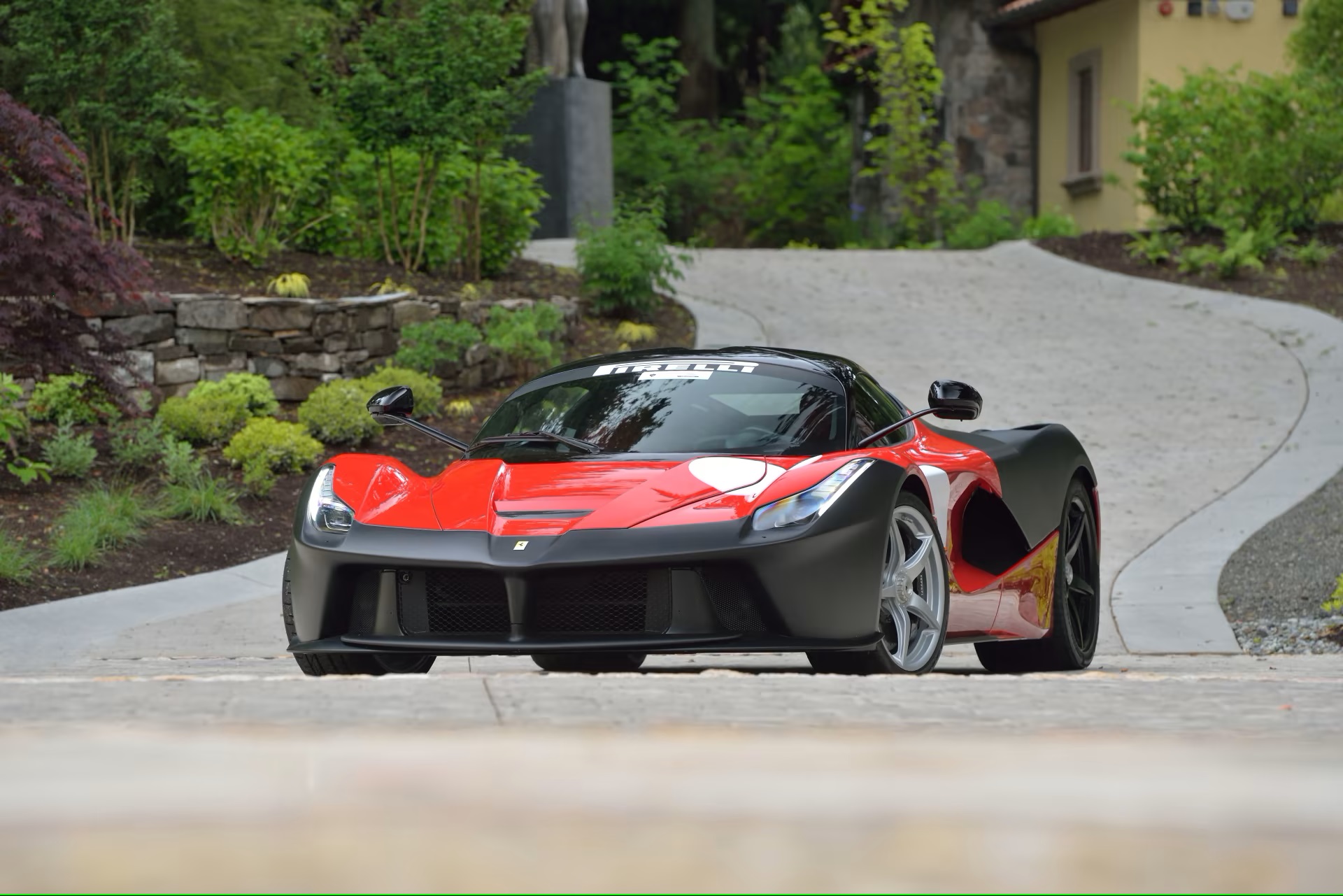 Unveiled at the 2013 Geneva Motor Show, the LaFerrari, meaning "The Ferrari" in Italian, was hailed by Ferrari's president, Luca Di Montezemolo, as the embodiment of the company's essence. It was produced in two versions: the coupe, with 500 units manufactured between 2013 and 2016, and the Aperta convertible, with only 210 units built from 2016 to 2018. The demand for LaFerrari far exceeded its limited supply, creating fierce competition among prospective buyers for production slots. Consequently, the prototypes meticulously crafted by Ferrari's engineers during the development process are exceptionally rare.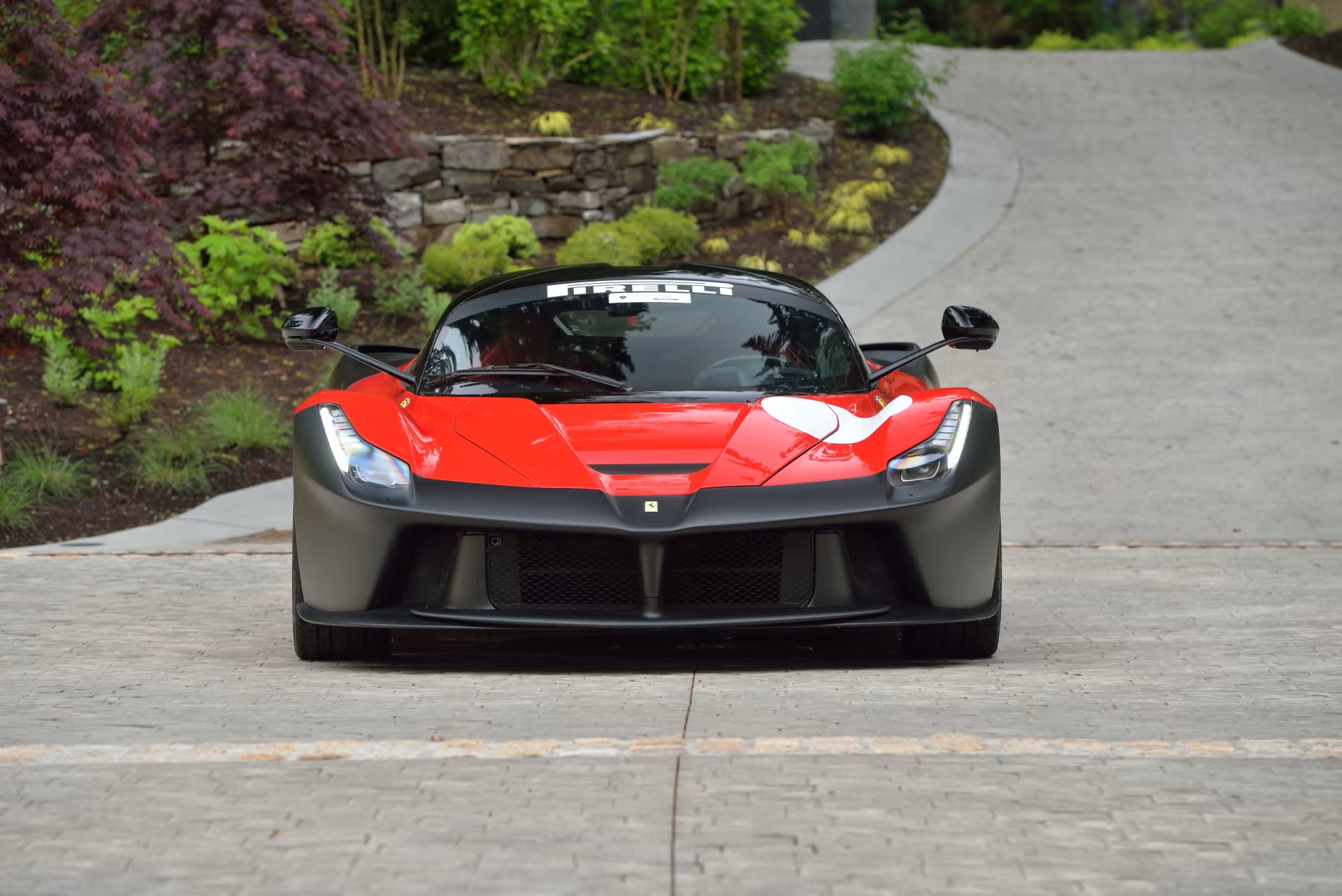 This particular prototype, internally known as the "F150 Prototipe Preserie PS1," belongs to the third phase of development and is visually identical to the final production models. It stands out with its stunning Rosso Corso with Matte Black finish, adhering to Ferrari's signature design.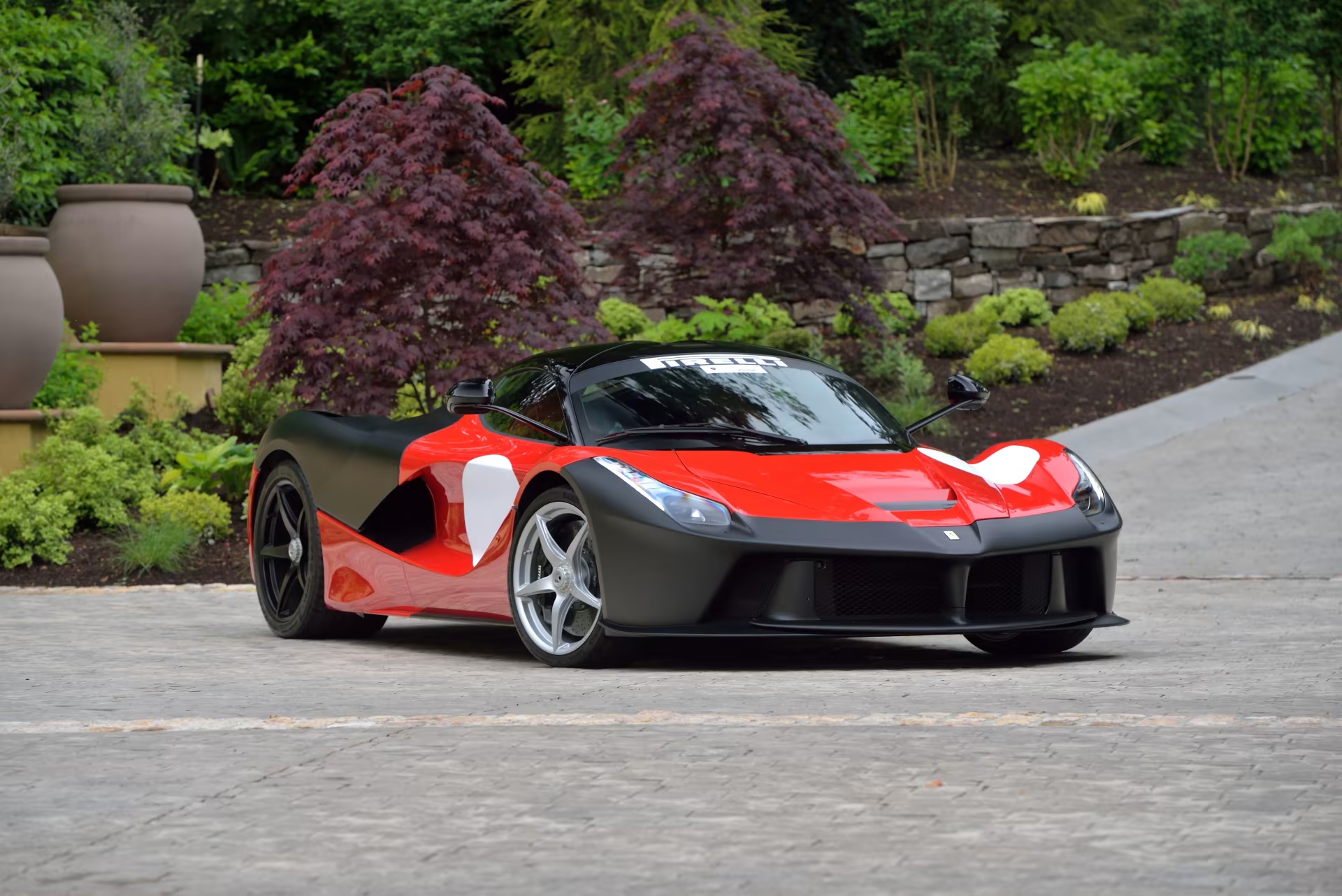 The PS1 is powered by the definitive 789 HP Type F140FE V-12 engine, complete with prototype ancillaries and components, and it features Ferrari's preproduction HY-KERS hybrid powertrain system. Its carbon fiber chassis and central "tub" structure are inspired by Ferrari's competition-style build, and the car is adorned with white vinyl roundels and Pirelli graphics. Notably, the PS1 is equipped with the preproduction suite of active aerodynamic systems, showcasing prototype parts.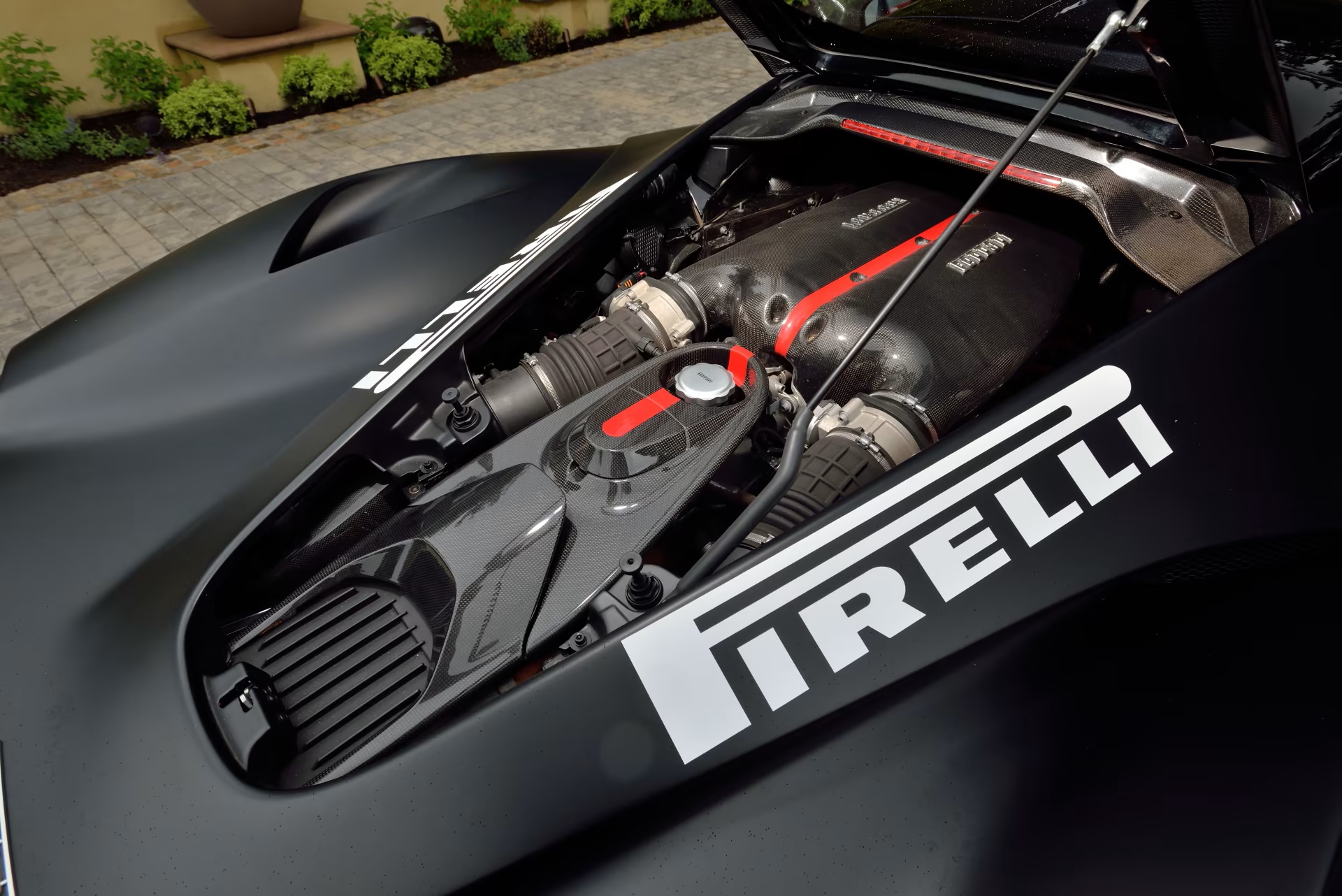 Inside, the passenger cabin boasts red leather seats with black piping and elegant carbon fiber accents on the dashboard and center console. The PS1 rides on staggered 19-inch front and 20-inch rear wheels fitted with substantial Pirelli P-Zero extreme-performance tires.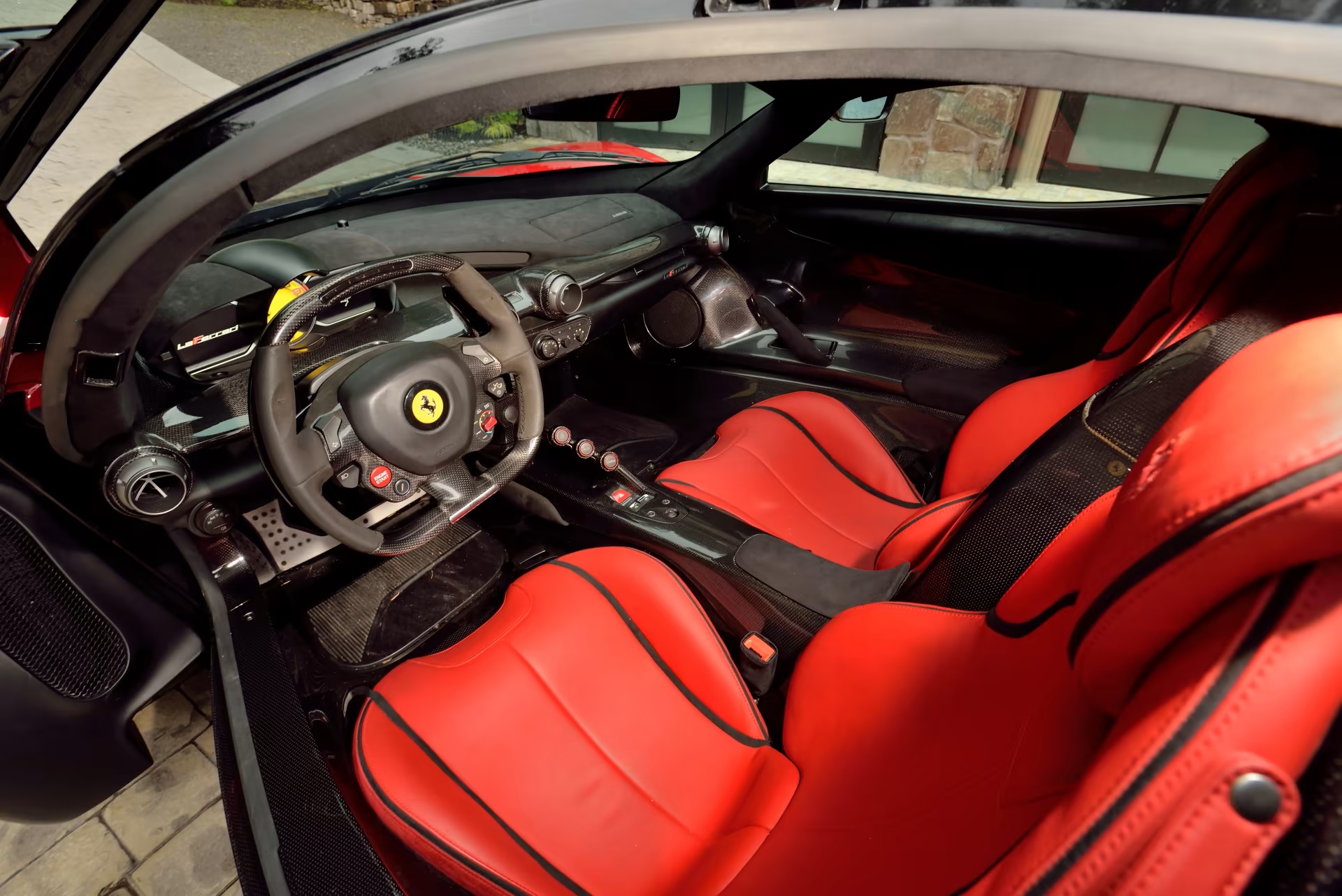 Constructed to evaluate the final layout of the hybrid hypercar, the PS1 exhibits very few differences compared to the production model. It should be noted that, like all prototype vehicles, this LaFerrari is not street-legal and lacks a proper VIN number.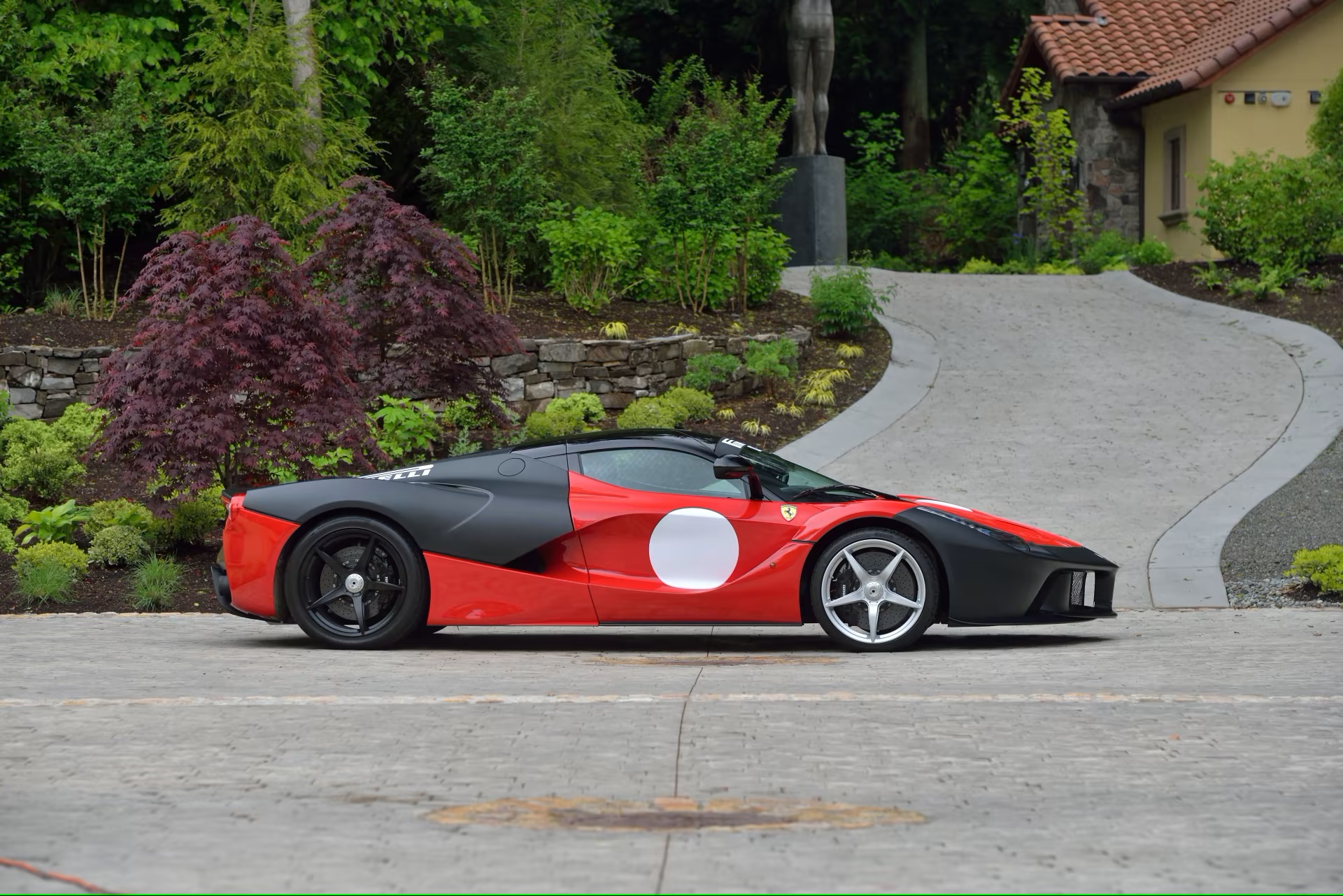 For avid Ferrari enthusiasts with deep pockets, this auction offers a truly unique opportunity to own a masterpiece of automotive history. If you want to be the next owner of this exceptional LaFerrari, be ready to spend $2,750,000 – $3,250,000 for this one.
Source: Mecum Auctions