Sometimes money can't buy everything, but chances are that if you are wealthy enough, you'll be able to indulge yourself a little, but still, there are things that might be out of your reach anyway, no matter how many millions you have in the bank, and when it comes to car, the Mercedes-AMG GT Black Series is one of those cars, they are all sold out, with an MSRP of more than US$320,000, you might think these would be a hard sell, being in a market segment dominated by supercars from Ferrari and Lamborghini, but the Mercedes-AMG GT Black Series managed to persuade about 1,700 clients to go for this car instead, and we might have an answer as to why that happened … the Mercedes-AMG GT Black Series managed to set the world record for the fastest production car around the famous Nordschleife in Germany.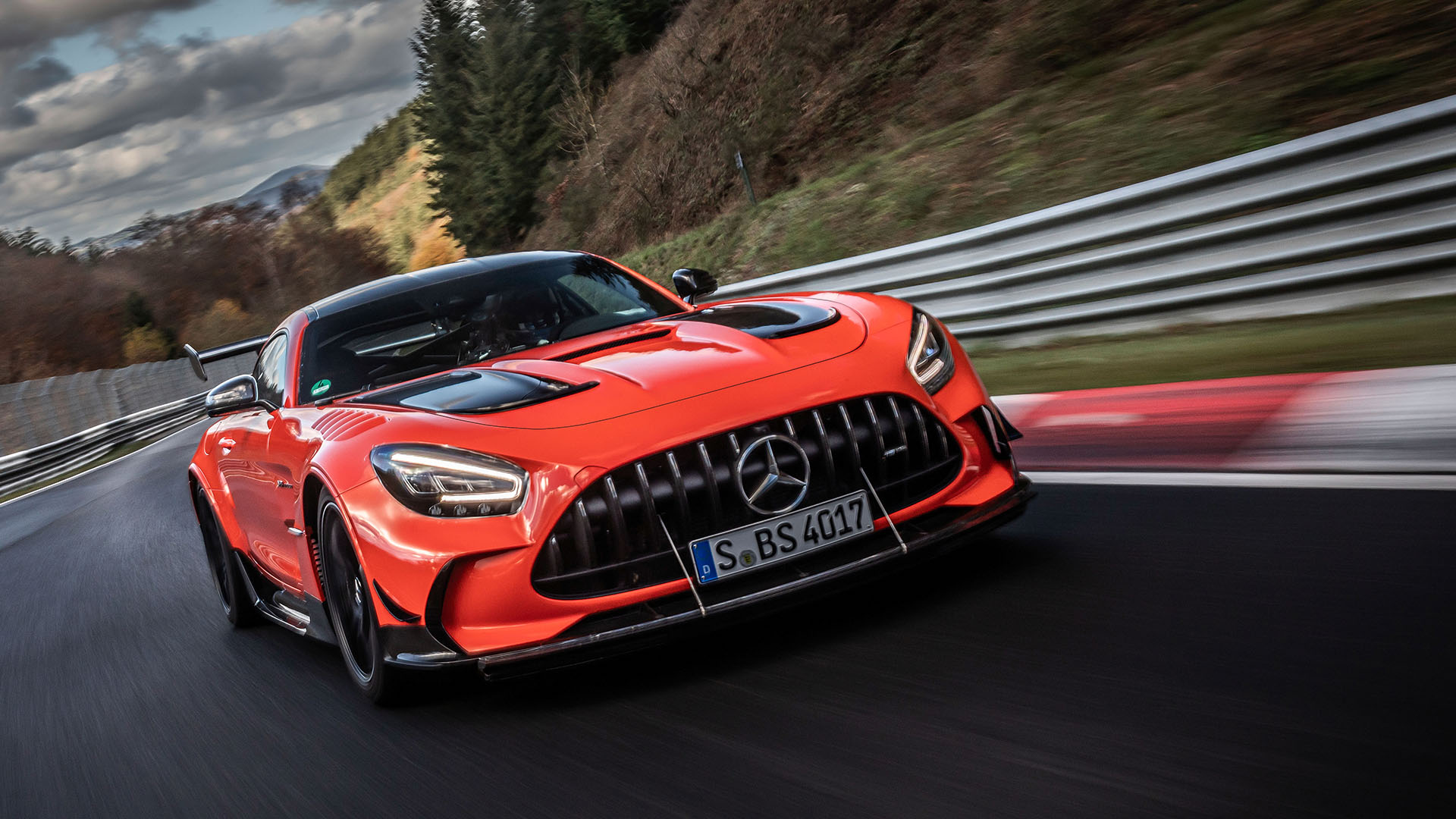 The infamous Nurburgring circuit has gained quite a reputation over the years and has become something of a proving ground for performance vehicles. It is not unusual for carmakers to take their supercars to the 'Ring in a bid to set the best lap times and secure bragging rights over the competitors, driven by GT3 driver Maro Engel, the GT Black series posted an incredible time of 6:43.616 minutes for the 12.8-mile circuit layout, which is over a second faster than the 6.44.97 time posted by the previous record holder, the Lamborghini Aventador SVJ., and yes, there has been a faster car around the track after that, but the Porsche 911 GT2 RS needed an aftermarket performance kit from Manthey Racing to beat the record set by Mercedes-AMG.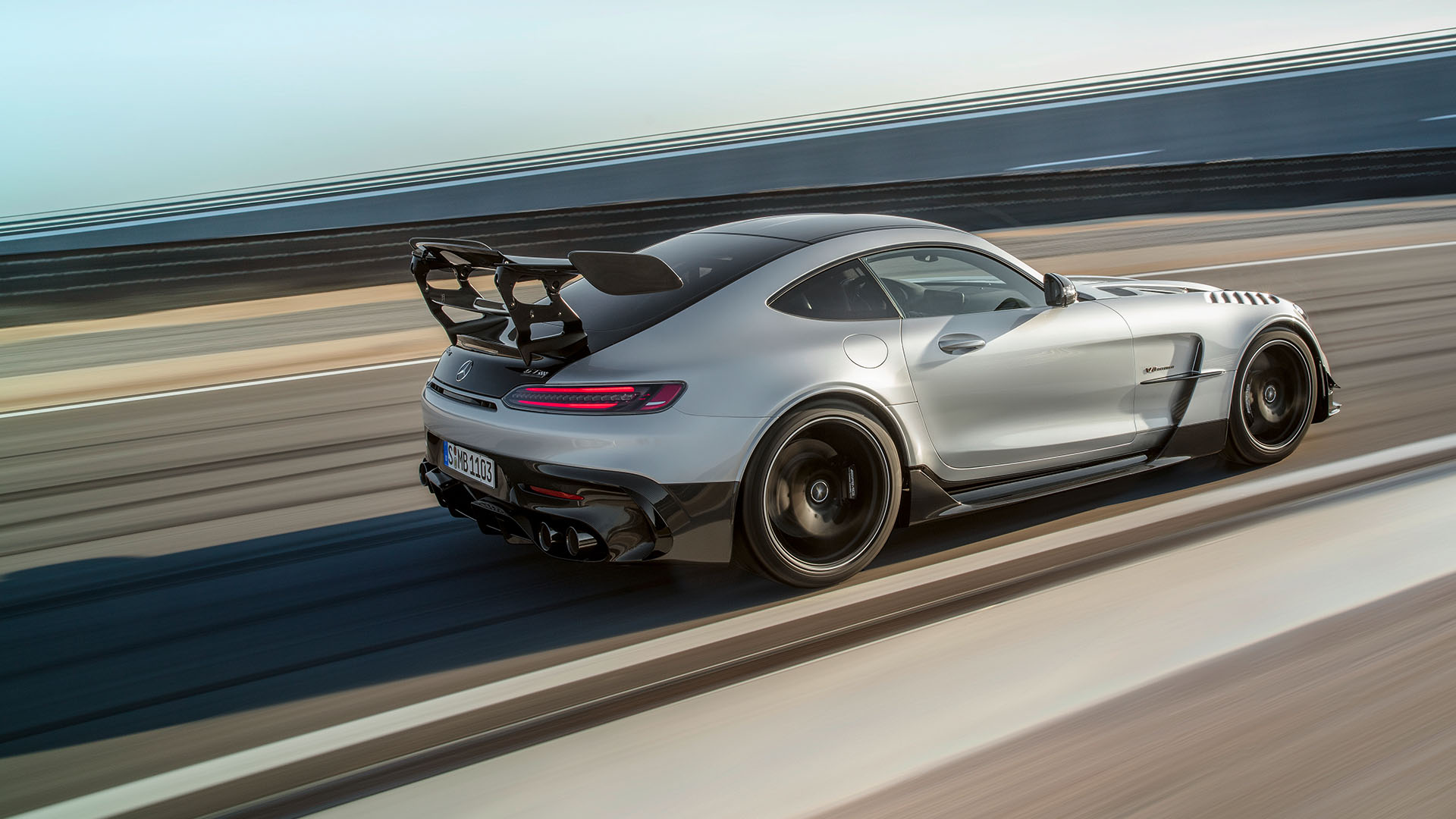 Setting a record on the Nurburgring is an amazing marketing feat, and makes customers want to add the fastest car in the world to their garage for sure, so the orders came in and dealers quickly got faced with too many orders, as Mercedes-AMG set a maximum on the number of cars that were available in a certain region, for instance only 28 went to Australia while about 400 units were shipped to the United States, and while the MSRP was set around $320,000, not many left the factory without some additional, sometimes very expensive options … but there was one 'option' that was reserved for a very select few … the 'P One Edition' option.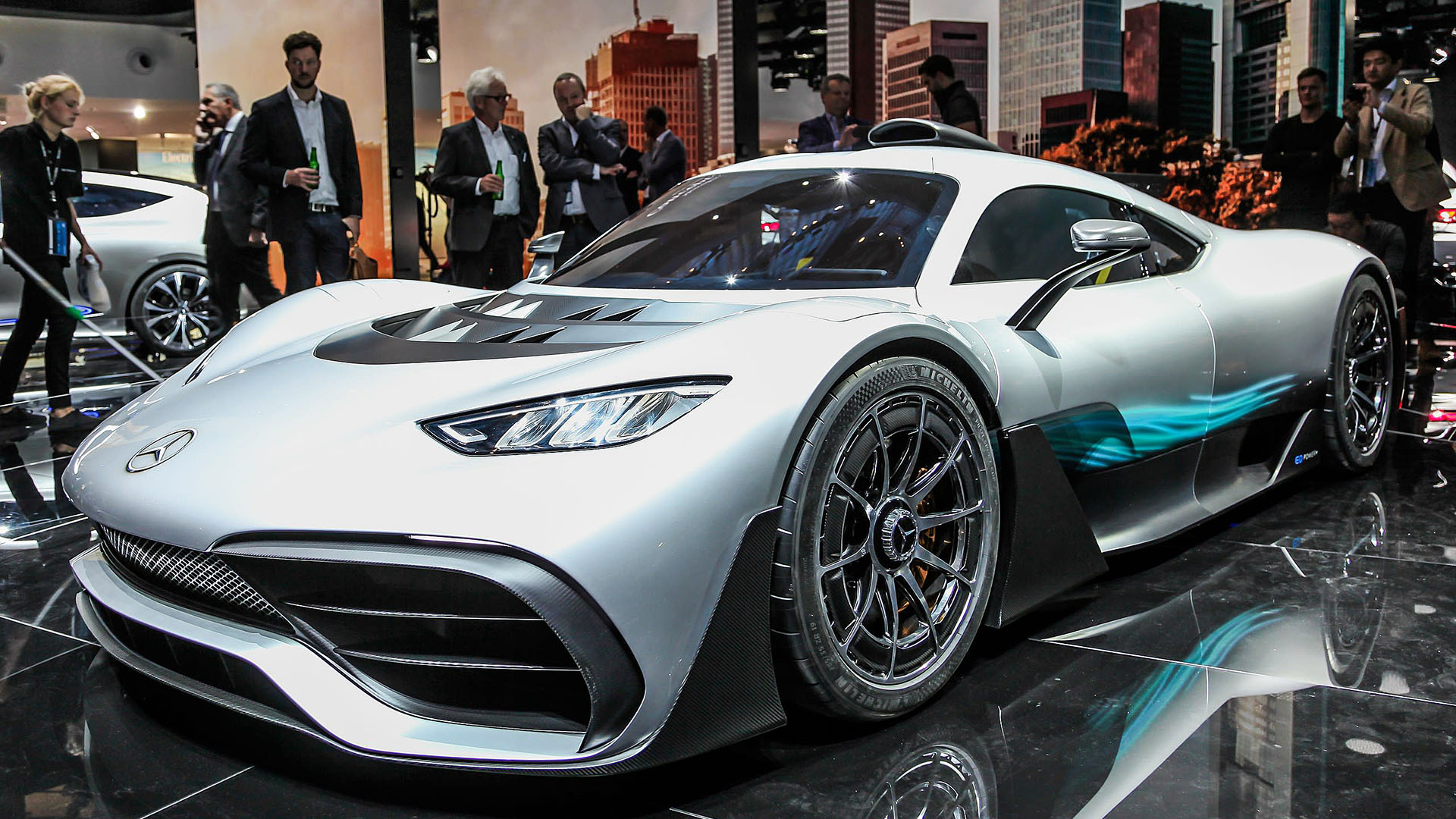 At a premium of nearly $60,000, clients that already bought the AMG Project One hypercar back in September of 2017 had the option to buy a Mercedes-AMG Black Series P One Edition, so theoretically only 275 of these could be made, as the hypercar with a starting price of €2.27 million was limited to 275 units, and should have been ready years ago already, but there isn't a Project One yet, so for those that were eagerly awaiting this AMG hypercar, Mercedes-AMG created a special edition of the record-setting GT Black Series.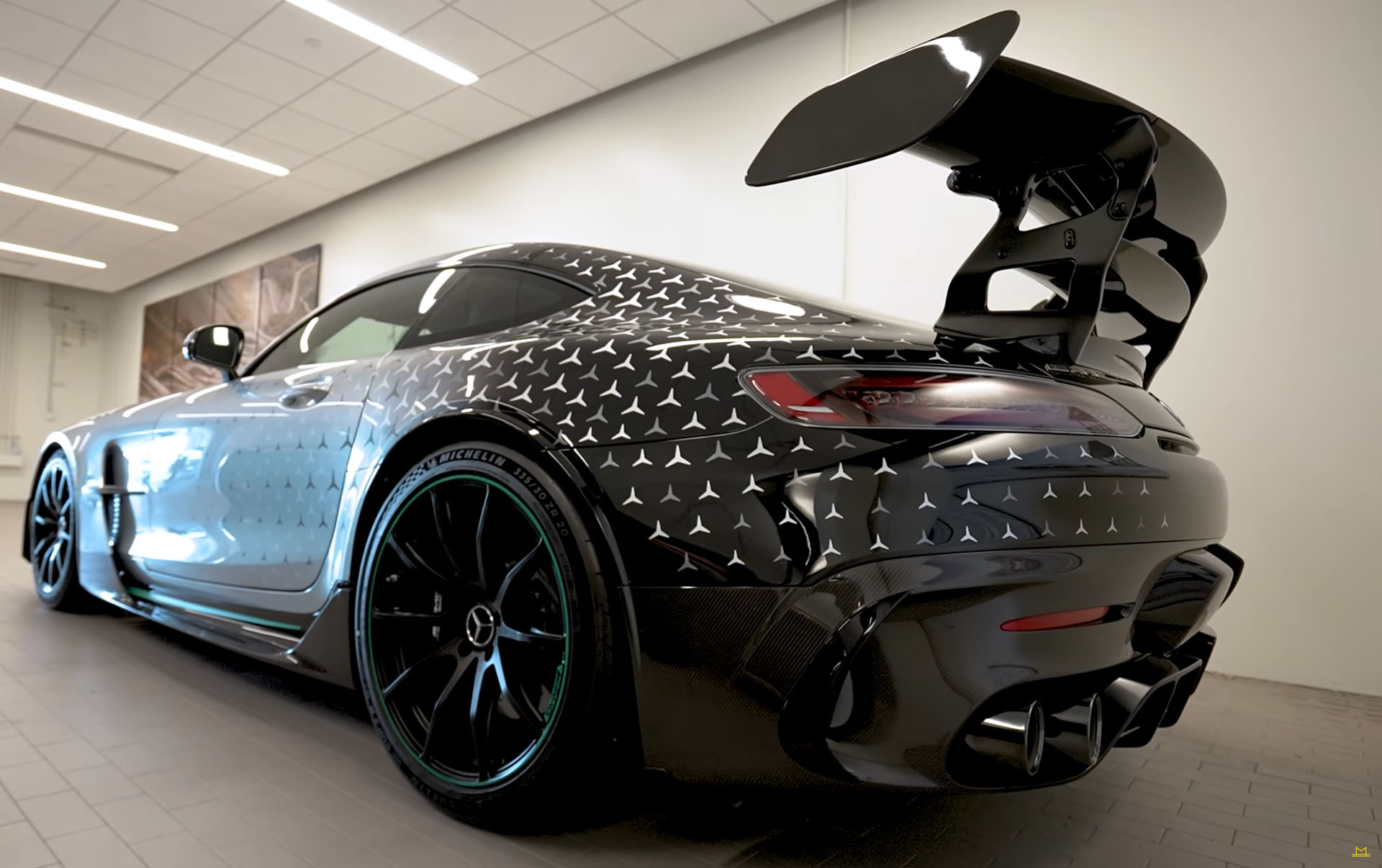 This very special Mercedes-AMG GT Black Series P Edition One was inspired by the Mercedes AMG F1 W10 EQ Power+ race car used in the 2019 F1 season, with a two-tone livery with teal accents inside and out as a nod to Petronas, the F1 team's title sponsor, but it seems that €50,000 premium only gets you some custom stitching on the interior and the F1 inspired paintwork on the exterior, power is still the 720 hp from the twin-turbocharged 4-Liter V8 engine. But the gradient from silver to black on the outside, complete with contrasting Mercedes Star symbols should make all the difference in distinguishing this lady from her lesser edition.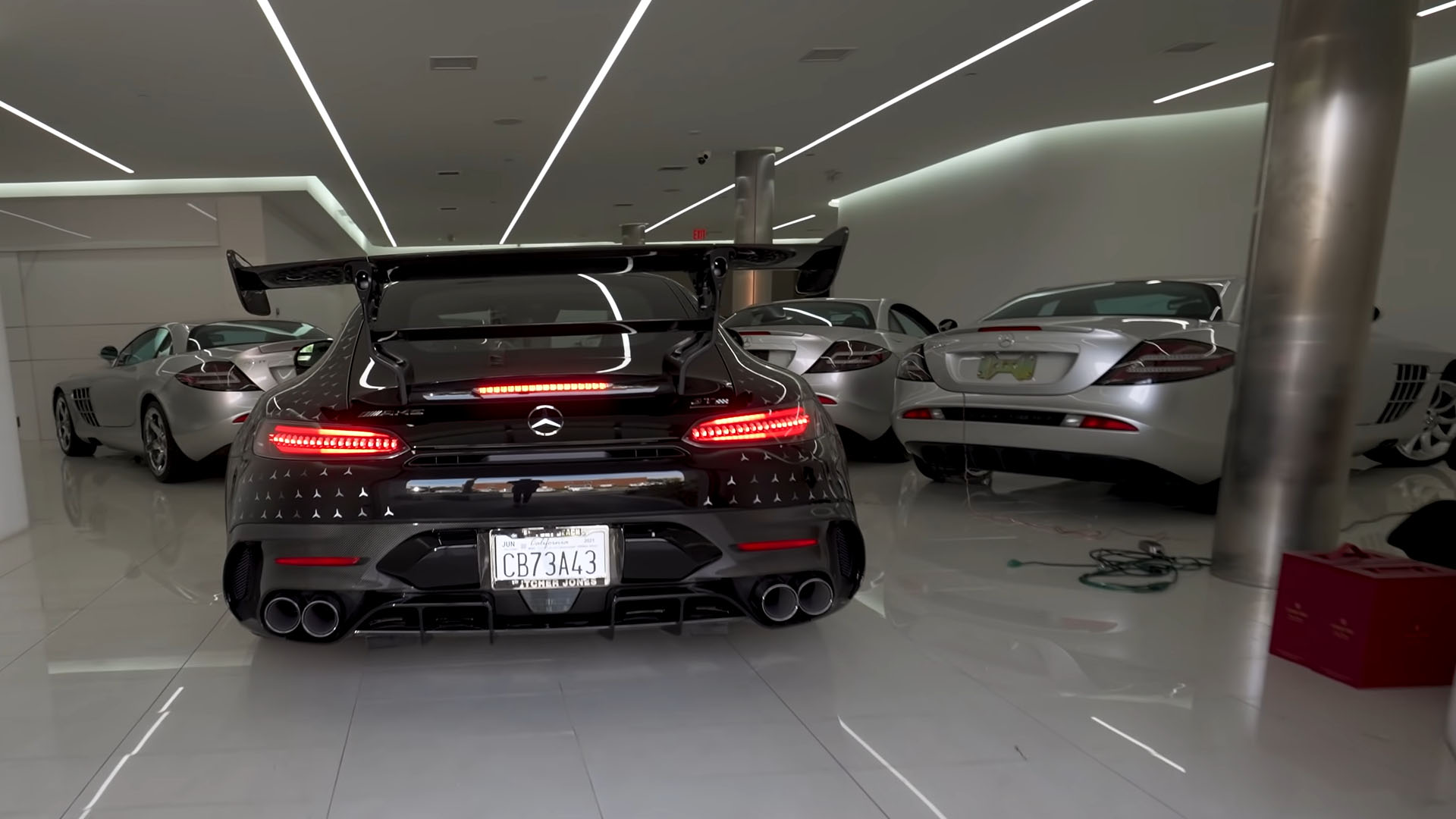 But that didn't keep Manny Khoshbin from adding one of these Mercedes-AMG GT Black Series P Edition One to his collection, which already consists of no less than 8 rare Mercedes SLR models, one of which he only recently had converted by McLaren Special Operations (MSO) into an SLR Heritage Edition, and he just picked up the P Edition One, which happens to be one of only two in the United States … check out the video below for an impression on this very special Mercedes-AMG GT Black Series: