Lotus 3-Eleven and Lotus Elise Cup 250 have driven off the production line for the first time.
Two of the most extreme Lotus models ever produced are ready for customers to enjoy. The Lotus 3-Eleven and the Lotus Elise Cup 250 drove off the production line for the first time at the famous Hethel factory.
The two, hard-hitting lightweights represent the latest generation of Lotus sports cars, combining high-output engines with the company's dedication to cutting mass, and so boosting performance through intelligent engineering.
Developed through the company's Lightweight Laboratory philosophy, every component in each as been assessed, optimised and re-engineered as required.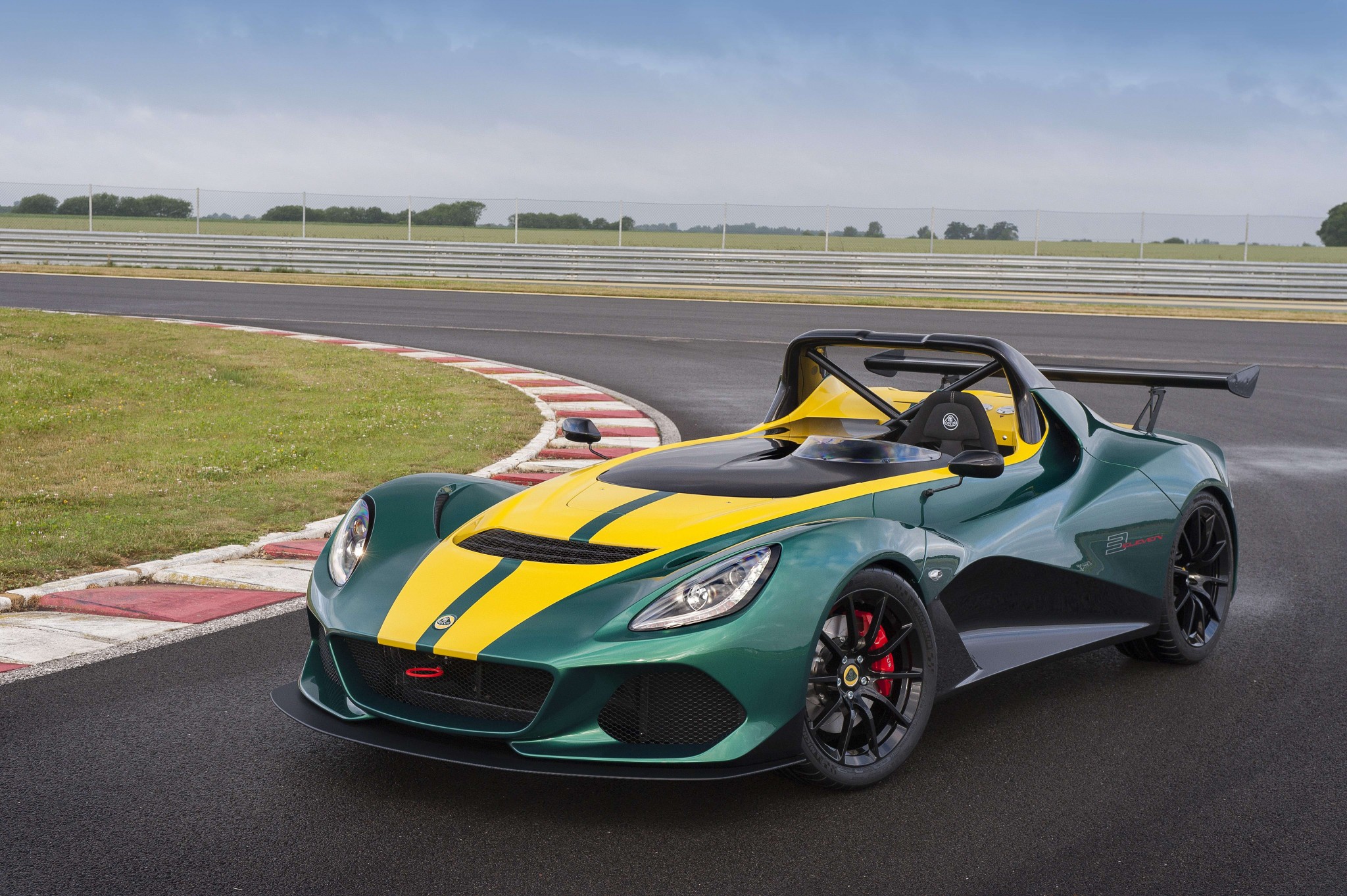 Lotus 3-Eleven
The Lotus 3-Eleven is the company's quickest and most expensive series production car ever (we'd love to drive one if the team at Lotus wants our opinion on it). The 3-Eleven offers an amazing 500 hp per tonne power-to-weight ratio that to it's lightweight carbon composite body and upgraded supercharged V6 engine developing 460 hp.
Performance is outstanding with 0-60mph falling in 2.9 seconds before reaching a maximum speed of 180 mph (290 km/h).
Designed to deliver a pure, undiluted driving experience, the Lotus 3-Eleven utilises an all new lightweight carbon composite body, and a bespoke chassis evolved from Lotus' ground-breaking work with extruded and bonded aluminium sections. As part of its development the Lotus 3-Eleven spent time at the Nürburgring Nordschleife, where it was one of the fastest road going cars to ever tackle the track, capable of setting a sub-7 minute lap time.
Lotus Elise Cup 250
With the Lotus Elise recently crowned as Readers' Champion during the Autocar Awards, this latest version of the legendary car is the faster ever – with a 0-60 mph in 3.9 seconds and a top speed of 154 mph (248 km/h).
Powered by a new higher-output version of the supercharged, 1.8-litre 4-cylinder engine, the Elise Cup 250 boasts 243 hp. However, in order to make the most of its power, it's shed 21kg compared to its predecessor, to weight just 931 kg. Customers wanting to cut weight still further, and so boost performance, can select the optional Carbon Aero Pack to reduce the vehicle's mass to 921 kg.
The hand-built sports car has long been regarded as a benchmark within the industry, providing a level of precision and driver involvement that rivals cannot match. Capable of lapping the company's test track in 1 minute 34 seconds, the changes and engineering adaptions to the Elise Cup 250 have taken an impressive four seconds off the previous Elise Cup 220's best time.