It has been only a few days since we published the first renders on the brand new MG Cyberster concept car they intend to unveil at the upcoming Shanghai Auto Show, but today we can already show you actual photos of the dark red metallic concept they will be showing on the MG stand in China later this month.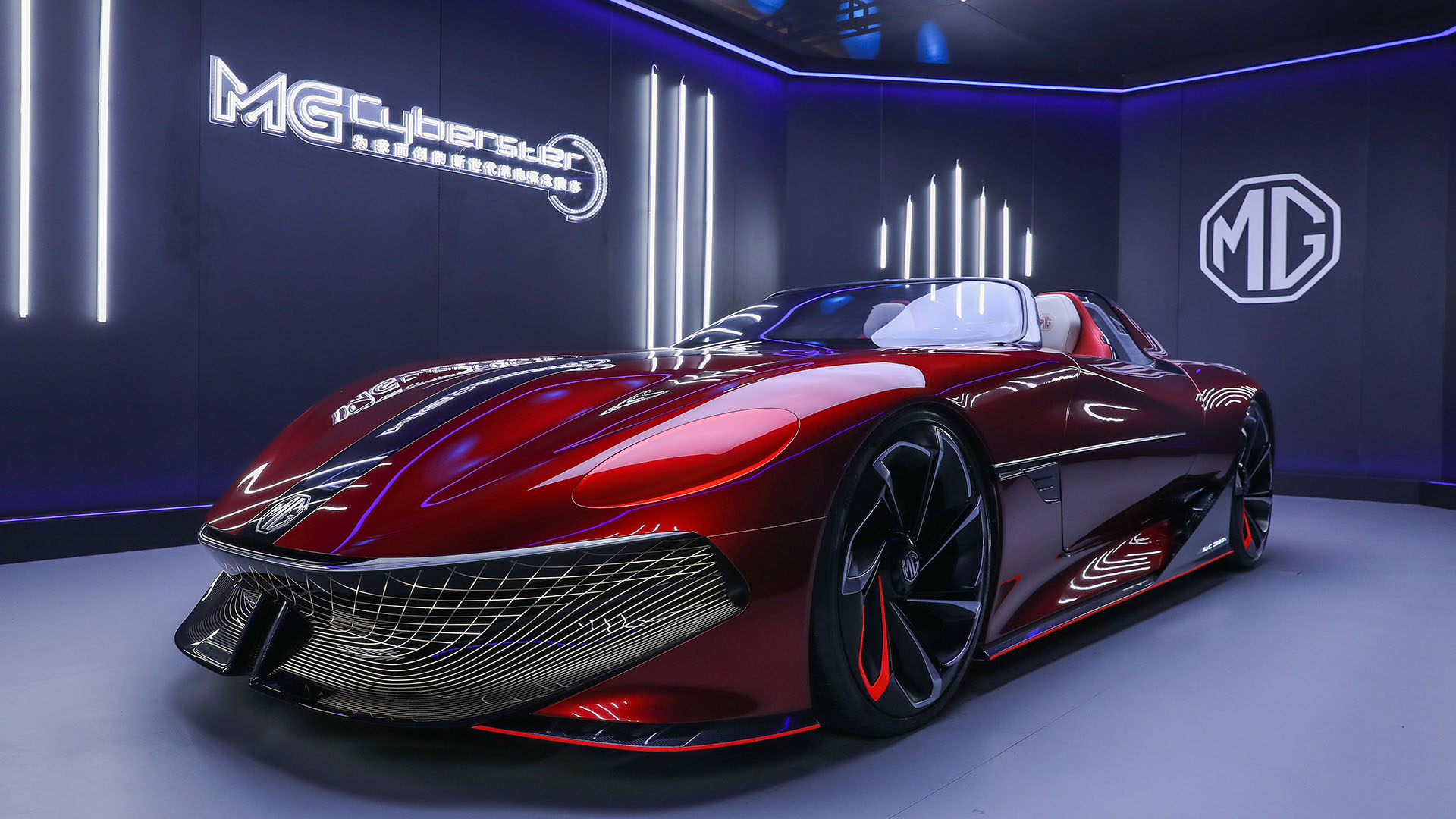 Developed by the MG Advanced Design Centre in London, the new MG Cyberster will be a two-door, two-seater sports car taking inspiration from the legendary MGB Roadster, but with a modern twist with high-tech features like an interactive gaming cockpit and 5G connectivity.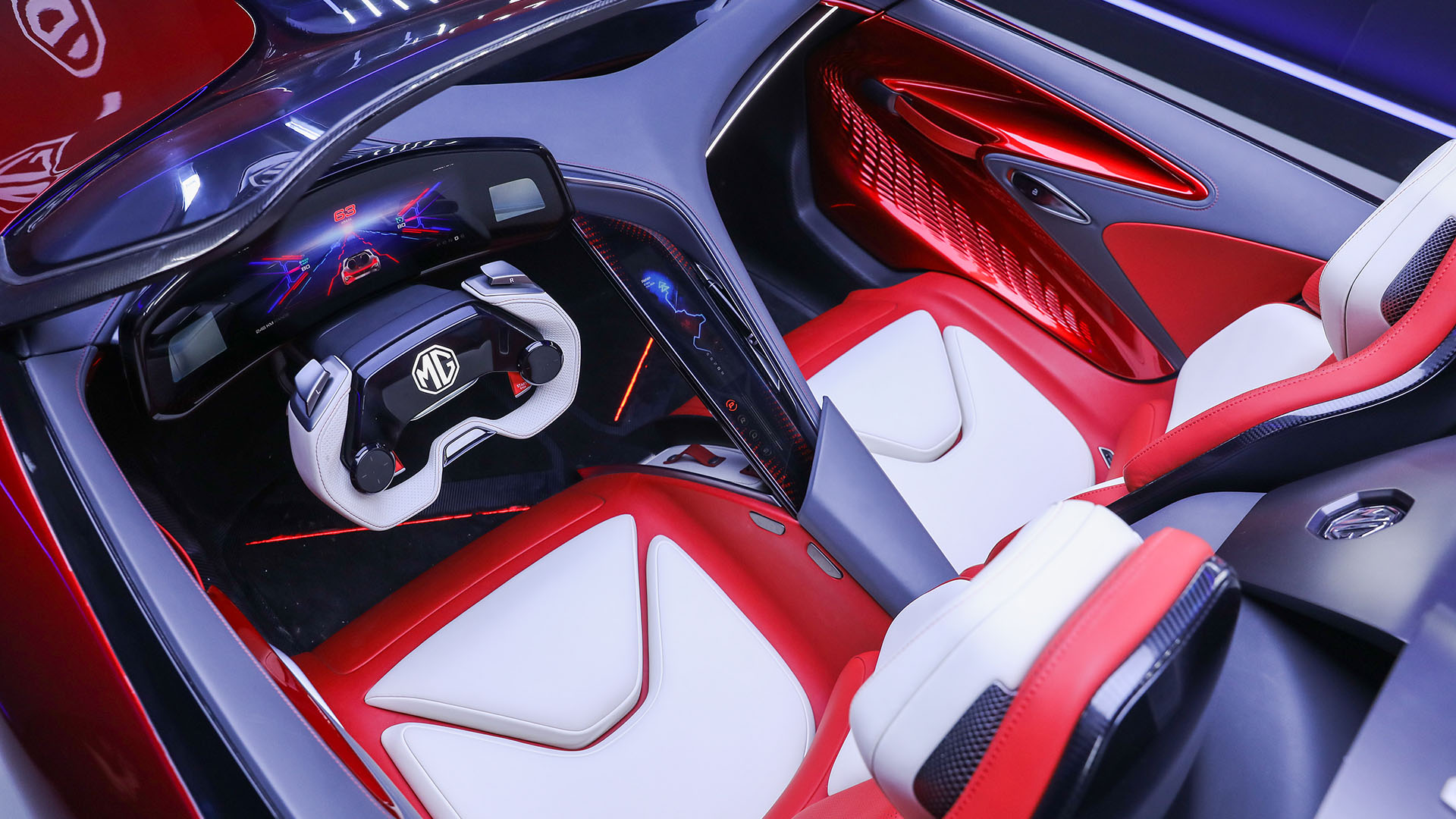 To take the MG brand into the future, this new Cyberster is fully electric, thanks to a new, intelligent architecture MG lists an autonomy of 500 Miles (800 km), thanks to the lightweight construction acceleration from 0 to 100 km/h (0-62mph) is below the 3 seconds mark, as a reminder to their heritage, the large MG logo is fitted at the front, but in this case, it doubles as an air intake.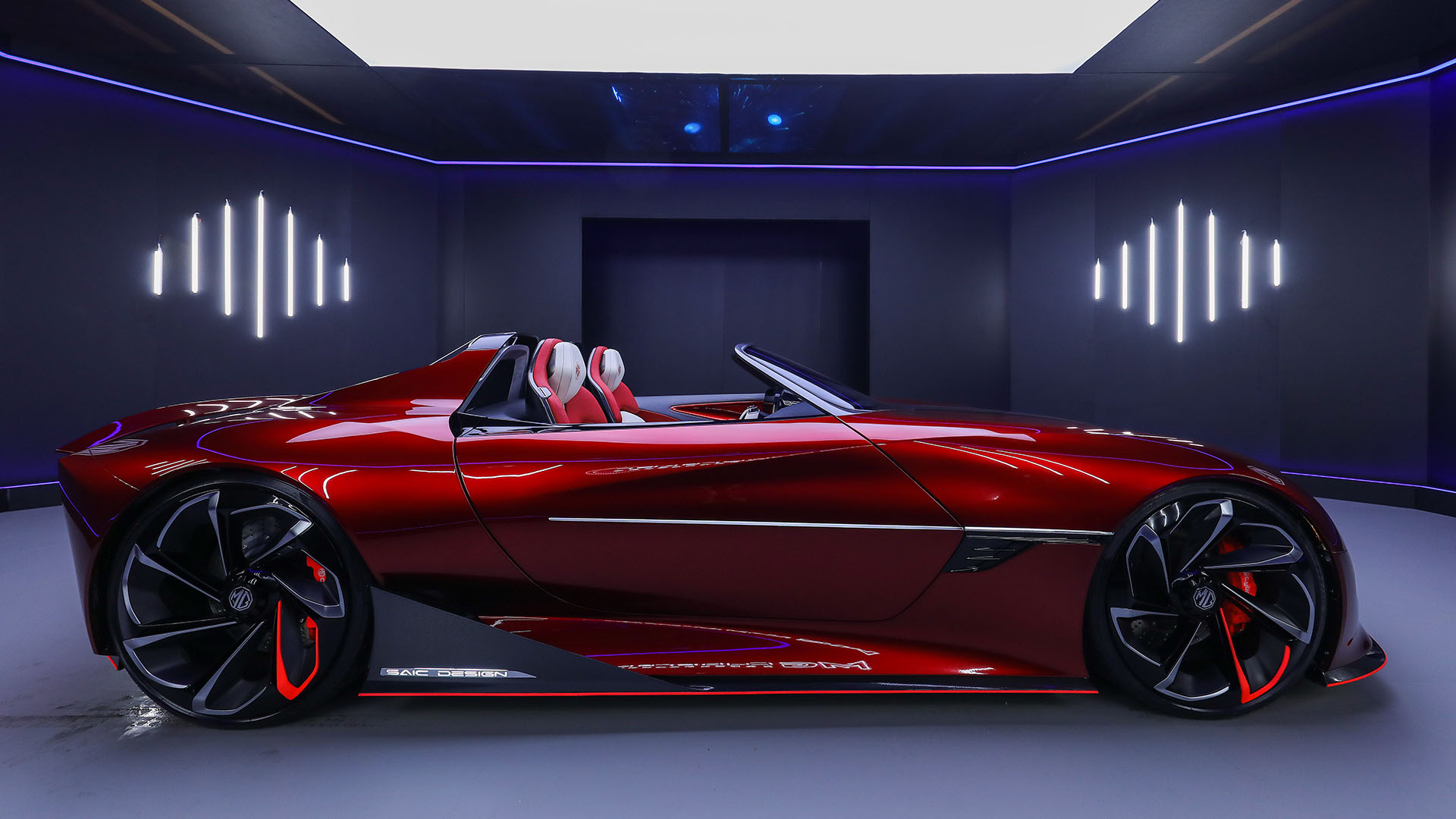 The round headlights are another blast from the past, but on the MG Cyberster, they come in the form of interactive 'Magic Eye' headlights that open when switched on, another striking detail of the MG Cyberster is the 'laser belt' LED strip down the side of the car and around the outline of the door, which follows the direction of the LED strip.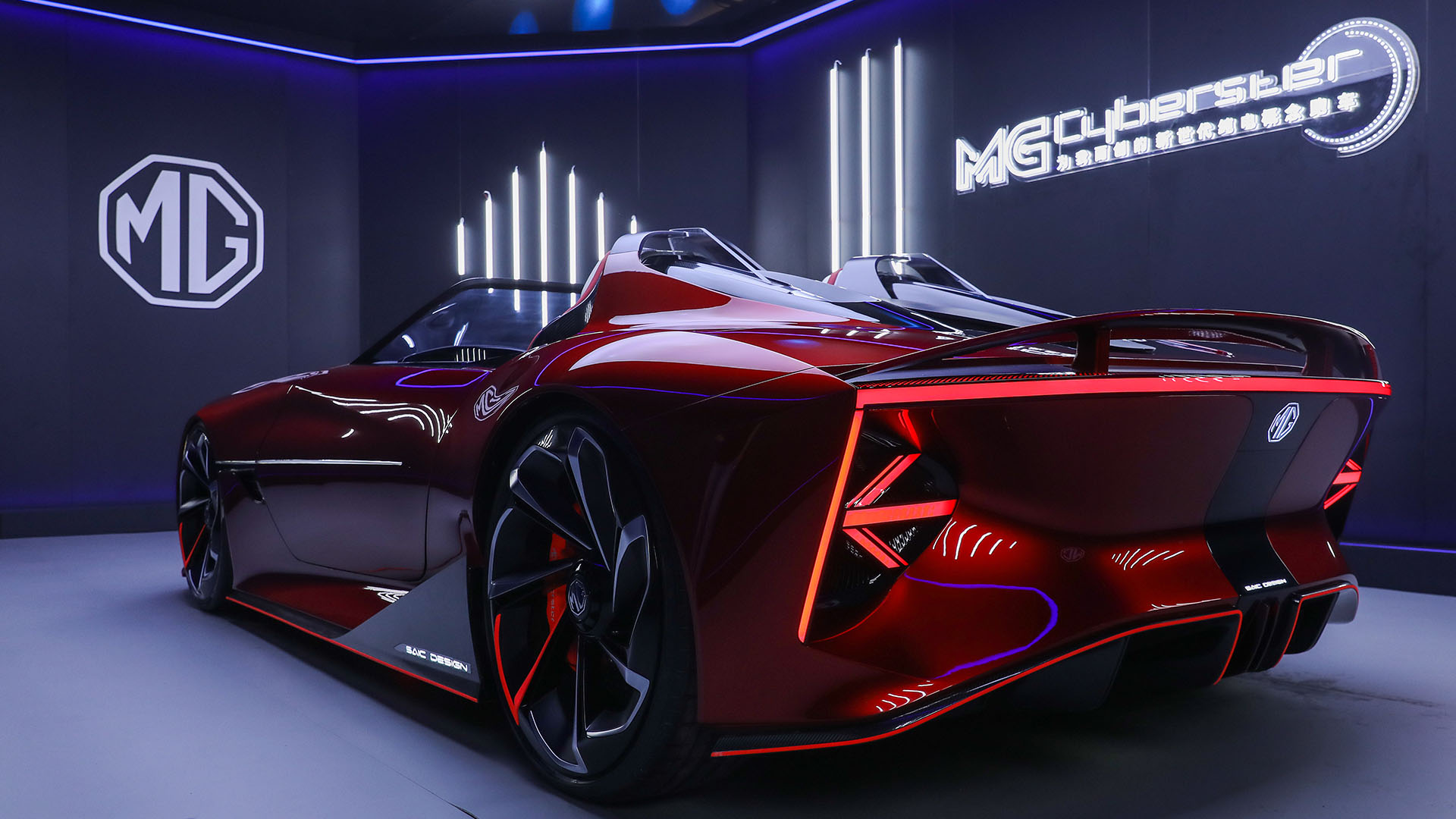 The MG Cyberster boasts a 'Kamm tail' rear design, where it almost looks like the tail has been cut from the car in an almost vertical manner, naturally, the taillights on this new MG are LED units too, in a rather typical design to mimic the UK flag.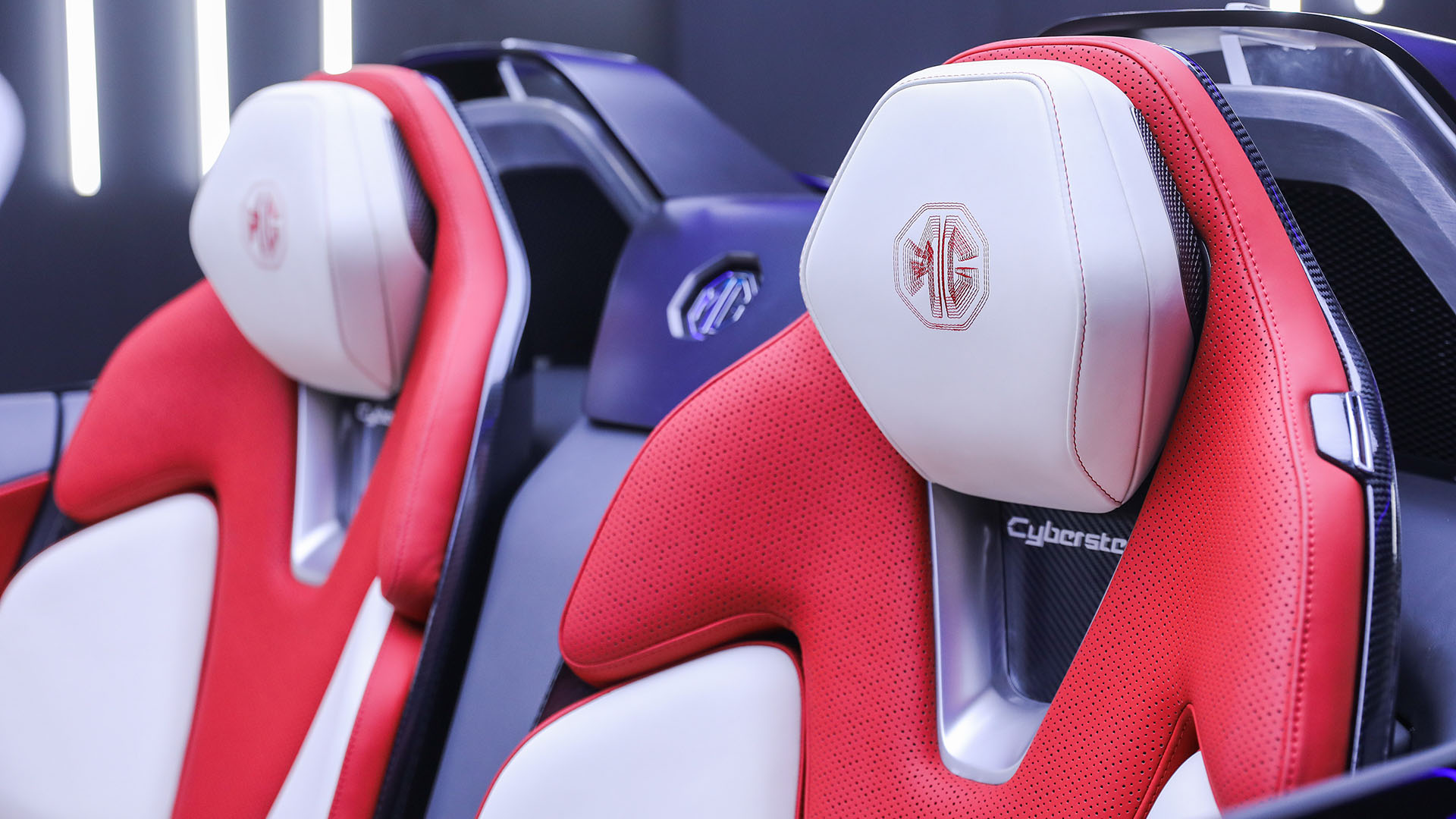 On the inside, we find 'Zero Gravity' seats with a floating headrest, also note the stunning MG logo on these headrests, and what MG describes as a 'Digital Fibre' design theme, still a driver-centric layout with a separation from the passenger, there is a display in front of the driver, behind a very stylish steering wheel, and a second display on the central console.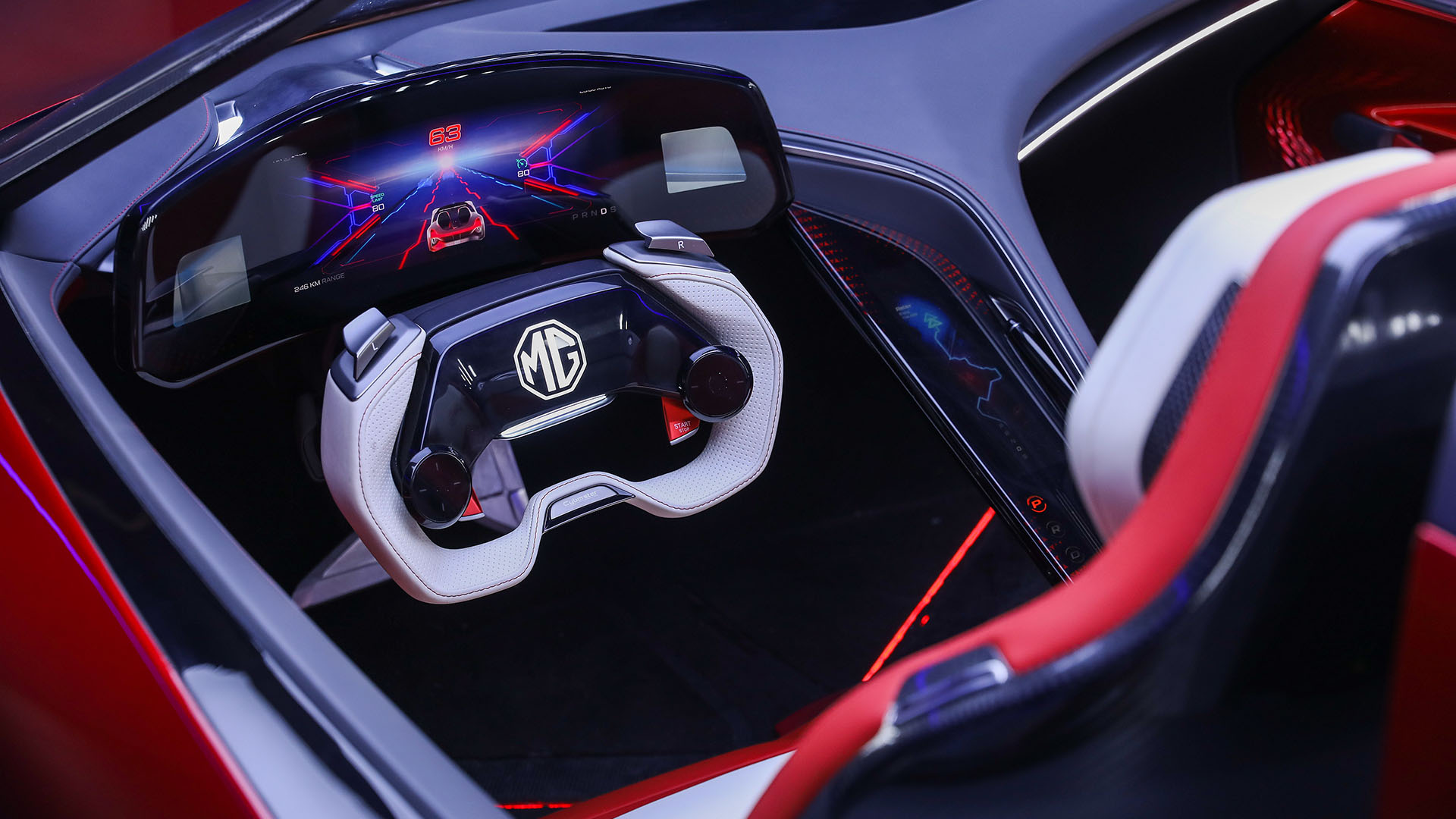 Carl Gotham, Director of SAIC Design Advanced London, said: "The Cyberster is a bold statement that looks strongly into MG's future, touching on our heritage but more importantly building on our technology and advanced design. Cyberster is a hugely exciting concept for us."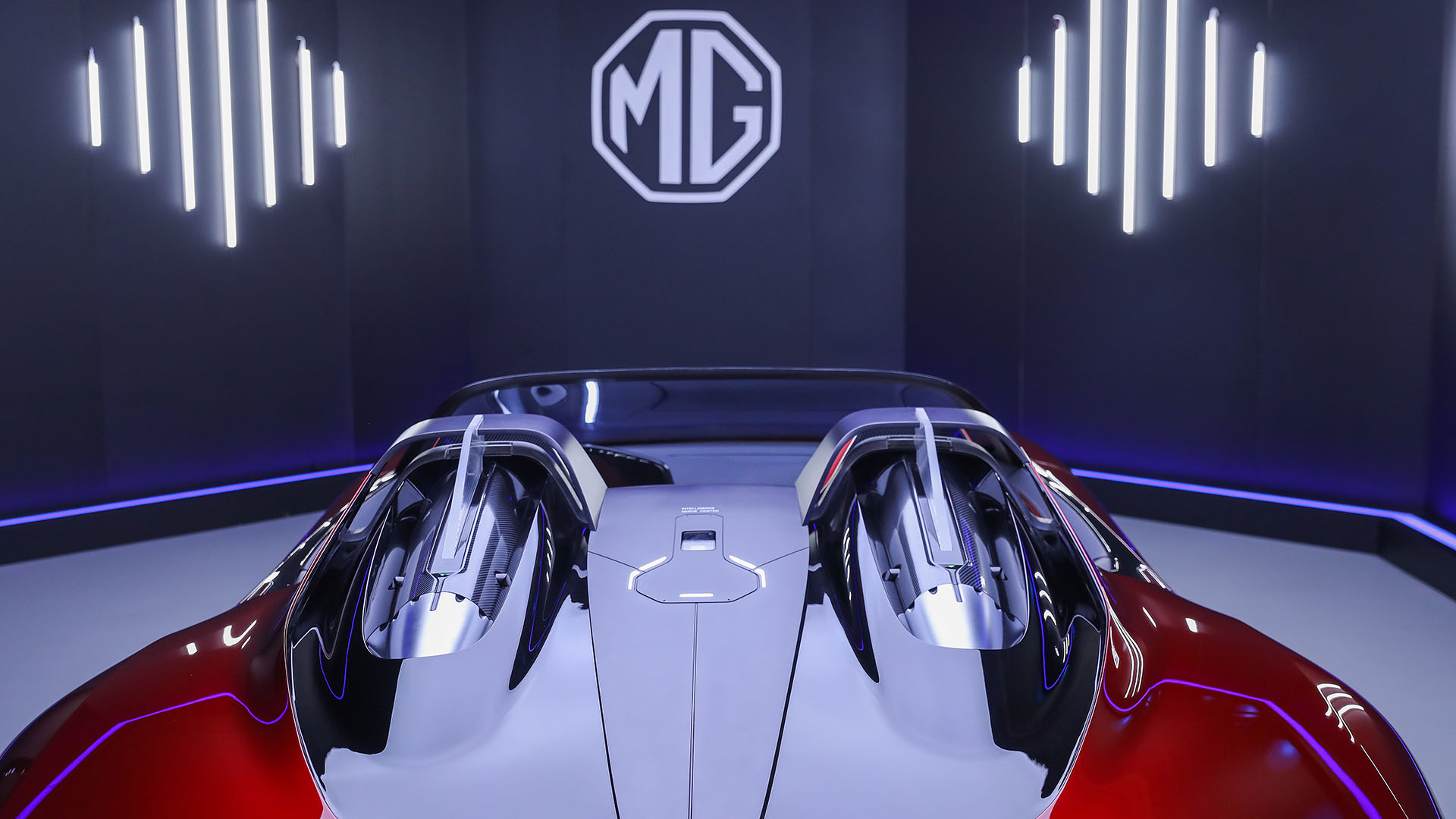 There hasn't been a price mentioned yet, and more details on the specifications and such will also only be available once the car is unveiled to the public at the Shanghai Motor Show that runs from April 21 to 28, 2021.