Unveiled in 2018, the Speedtail is a limited-edition car, of which only 106 examples were built, represents McLaren's unyielding pursuit of top-speed. As of today, only three cars fall under McLaren's Ultimate Series designation: the P1, the Senna, and now, the Speedtail. The Speedtail is also the first of 18 new models that McLaren intends to unveil between now and 2025. Whereas other McLaren's blend handling, acceleration, top speed, and driving dynamics in a harmonious package, the Speedtail has a more singular focus. And that focus is speed. Ludicrous amounts of it.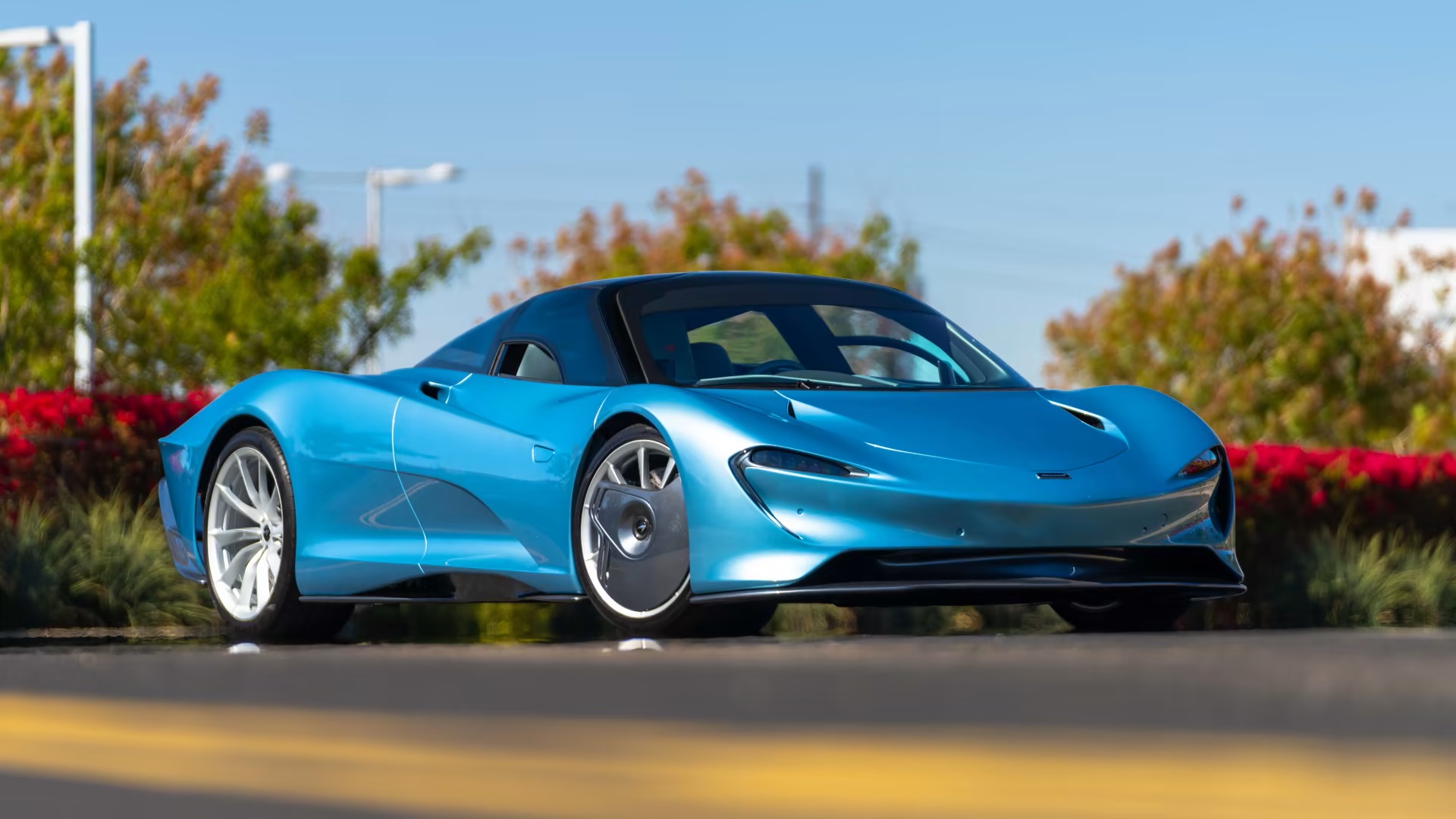 Among the 106 units produced in 2020, this specific McLaren Speedtail, number 87, stands out with a mere 277 miles on the odometer. Described boldly as "a pure fusion of science and art in automotive form" by its creators, the Speedtail represents McLaren's first-ever Hyper-GT, a category they have uniquely defined with this sensational automobile. Boasting a remarkable top speed of 250 MPH, it proudly holds the title of the fastest roadgoing McLaren to date, achieved through a perfect blend of sheer power, lightweight construction, advanced aerodynamics, and mind-boggling technological sophistication.
The name "Speedtail" derives from its elongated carbon fiber bodywork, not just for its aesthetic appeal but also for its ability to minimize aerodynamic drag at high speeds. This defining feature is just one of many elements contributing to the overall design. The car's structure is crafted from Titanium Deposition Carbon Fibre, reinforced with a micron-thin layer of titanium, providing exceptional strength while allowing flexibility to adapt to aerodynamic loads and reduce drag. Drawing inspiration from the revolutionary McLaren F1 designed by Gordon Murray, the Speedtail features dihedral doors and a driver-centered three-seat configuration, maximizing the driver's visibility with retracting rearview HD cameras and electrochromic glass to reduce glare.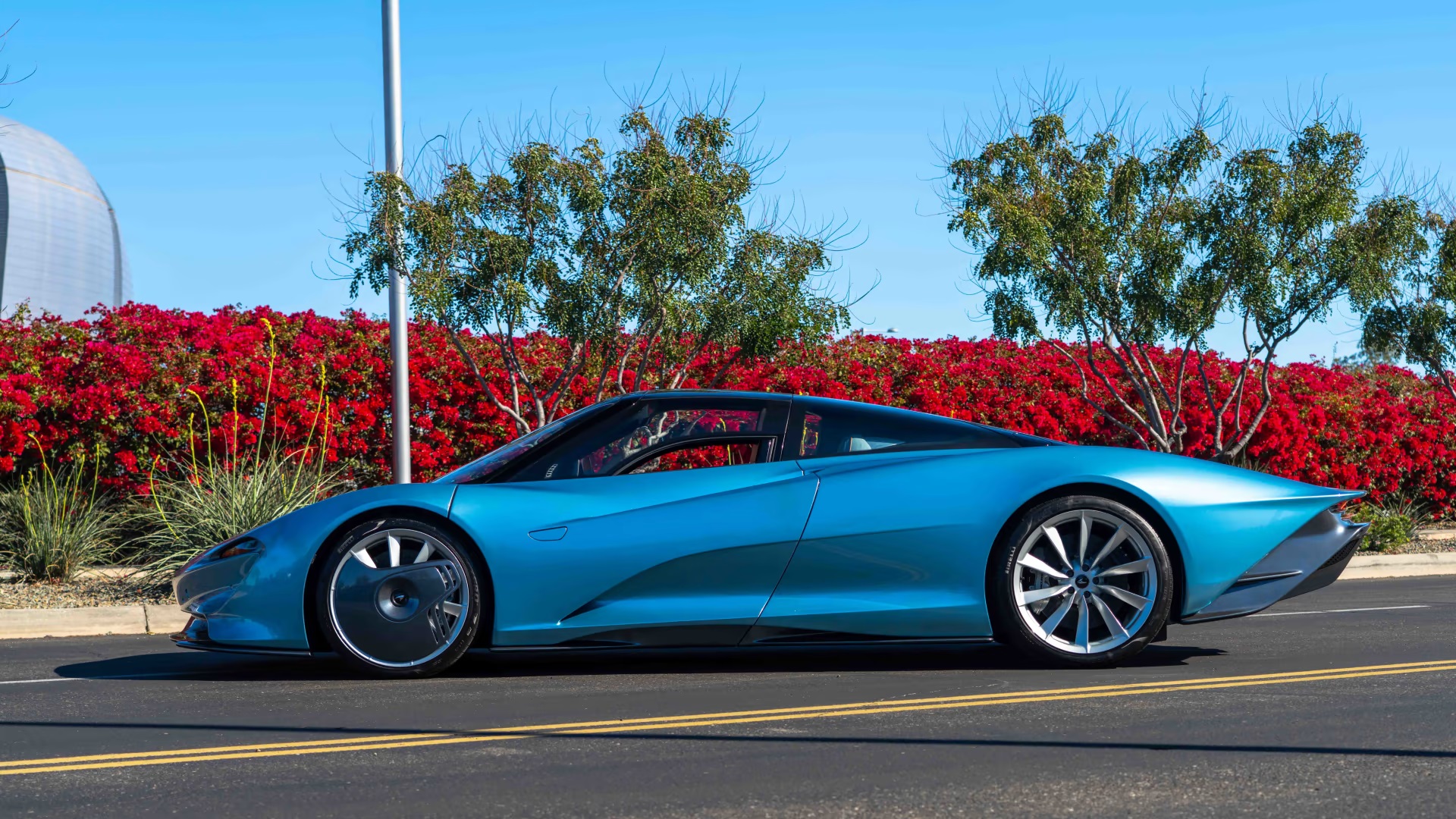 At the heart of the Speedtail lies a Senna-derived mid-mounted 4.0L M840T twin-turbocharged V-8 engine, accompanied by a parallel hybrid system eMotor, producing an astonishing total of 1,035 HP. Power is transmitted through a Graziano 7-speed dual-clutch transmission, providing lightning-fast shifts. The car's performance is further enhanced by driver-adjustable aluminum alloy multi-link suspension, featherweight alloy wheels, super-speed spec tires, and powerful carbon-ceramic brakes, all coming together to deliver an unparalleled Hyper-Grand Touring experience.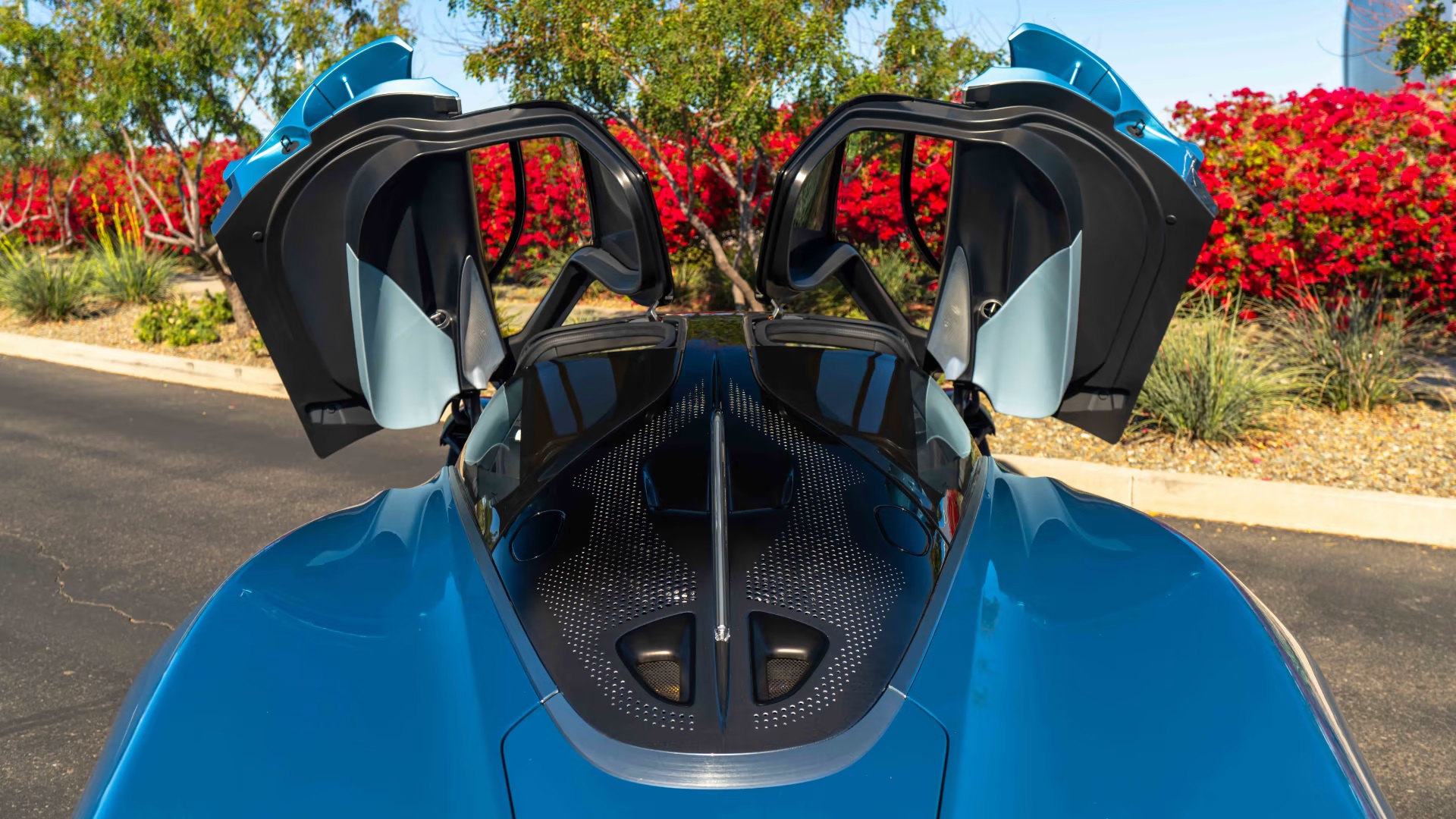 Each Speedtail, including Number 87, is meticulously customized by McLaren Special Operations. This particular model is elegantly finished in Heritage Gloss Steel Blue, adorned with machined aluminum exterior badging. Its appearance is complemented by Michelin P-Zero tires on Gloss Silver wheels, featuring 1,000-strand gloss carbon fiber static covers on the front to aid drag reduction. Inside the cockpit, Semi-Aniline Metallic Blue Silver leather with McLaren Orange contrasts covers the seats and carbon fiber steering wheel, while billet titanium shift paddles add a touch of sophistication. The driver is immersed in a suite of five digital displays, providing a cockpit experience reminiscent of being at the helm of a fighter jet.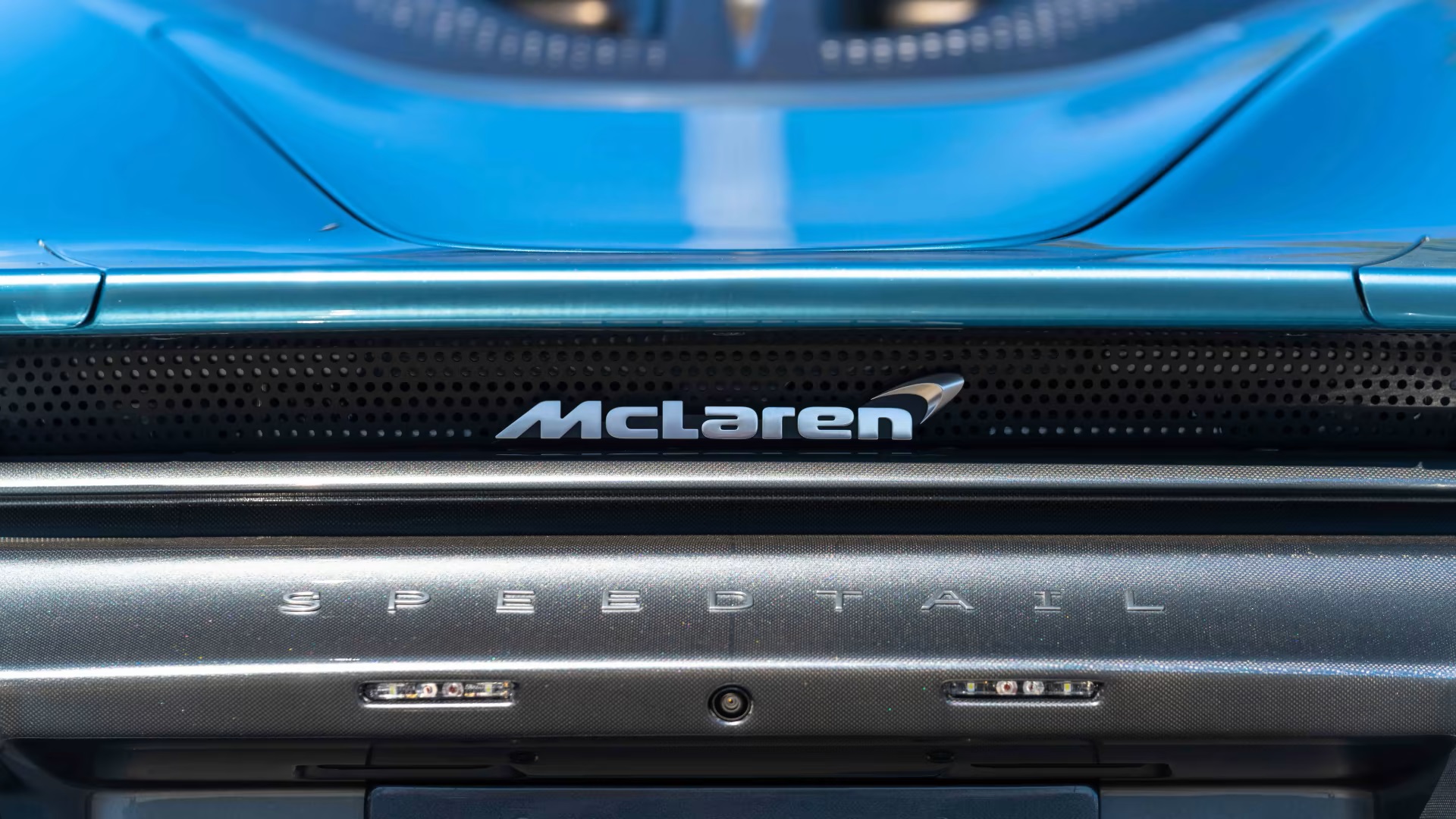 The McLaren Speedtail stands in a class of its own, a radical design that redefines the ultimate in roadgoing automobiles and breaks new boundaries in the world of hypercars. Bidding for this McLaren Speedtail will start on August 18 on Mecum Auction's Monterey event.
Source: Mecum Auctions