To commemorate 40 years of Ferrari, Enzo tasked his design team with creating a supercar that could bring racing car technology to the streets. Notably, this car was crafted with only the most essential systems, embodying functional simplicity in many aspects of its design.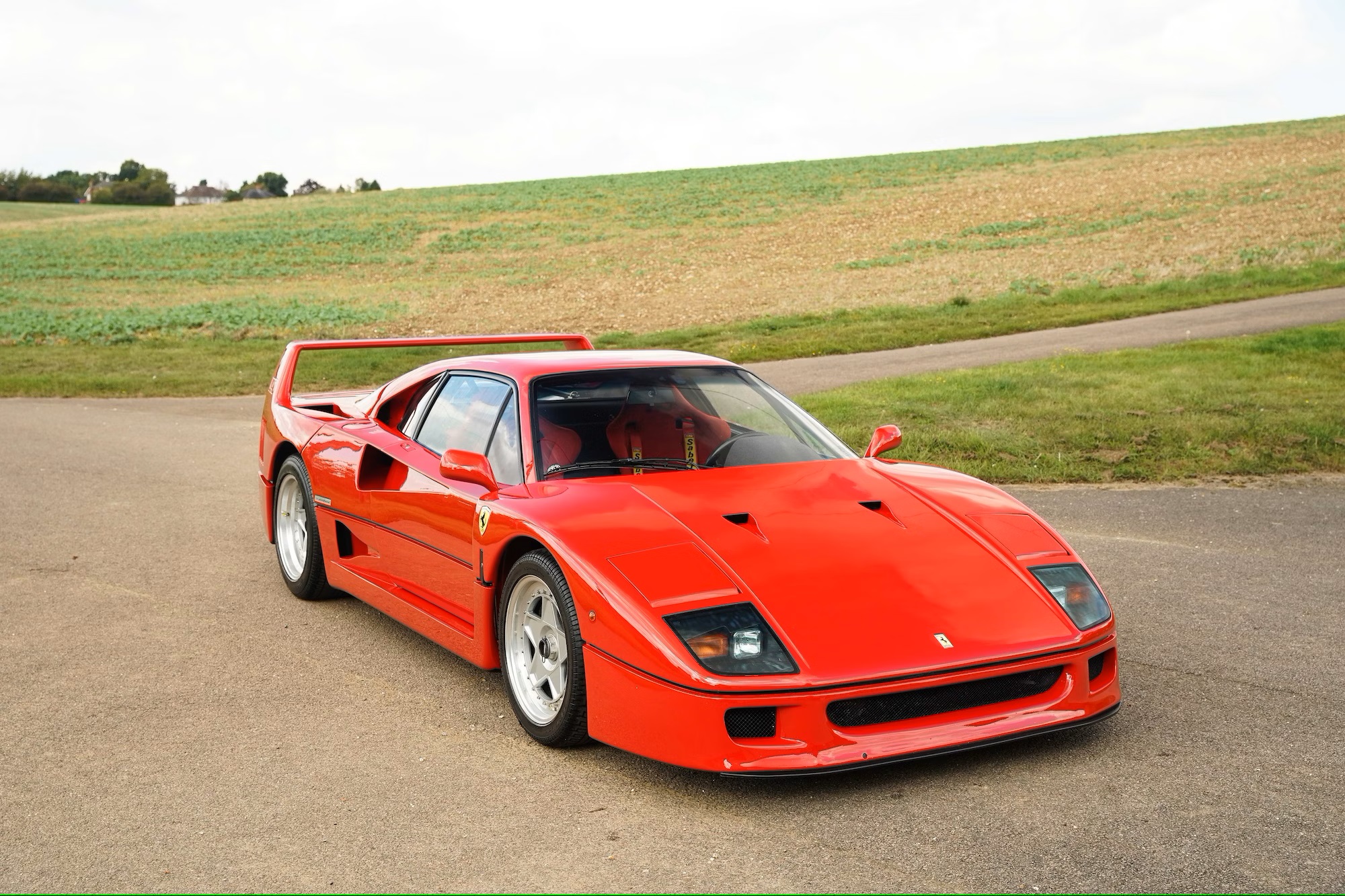 It was also the last car developed and built under Enzo Ferrari's direct supervision before he died. Following the turbocharged successes in Formula One, the 288 GTO was Ferrari's first road-going turbocharged model in 1984. The F40 followed in its path and shared its longitudinal, mid-mounted, twin turbocharged V8 configuration. Power came from a large V8 engine that produced 478 bhp and 426 lb-ft torque.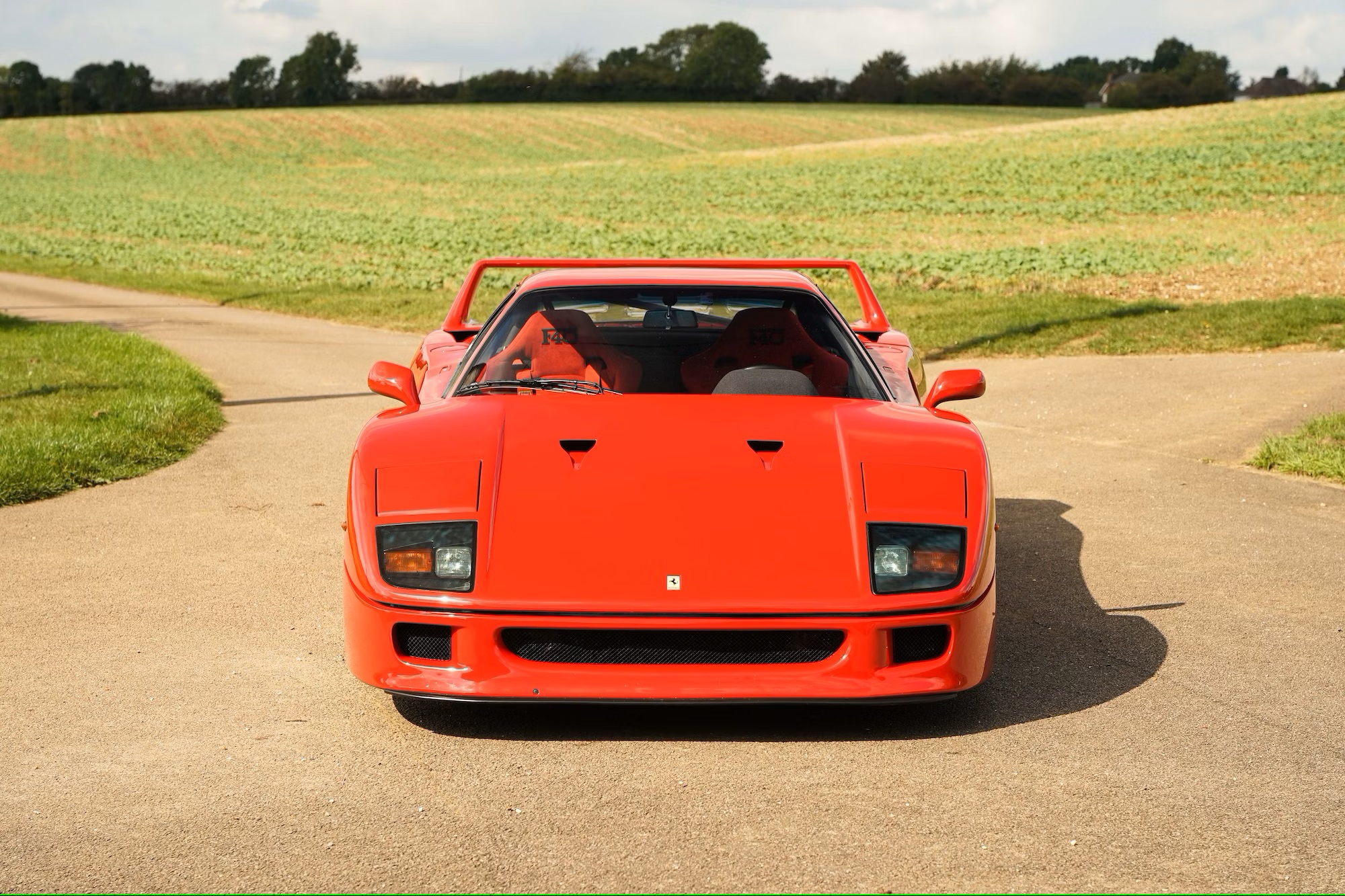 The F40 featured advanced composite materials, utilizing Kevlar for the body integrated into a steel chassis. Crafted by Scaglietti and finalized at Ferrari's factory, the body/chassis unit incorporated a design by Pininfarina to minimize frontal area, drag, and lift. The iconic lexan hood was also designed to showcase the twin-turbo V8 engine.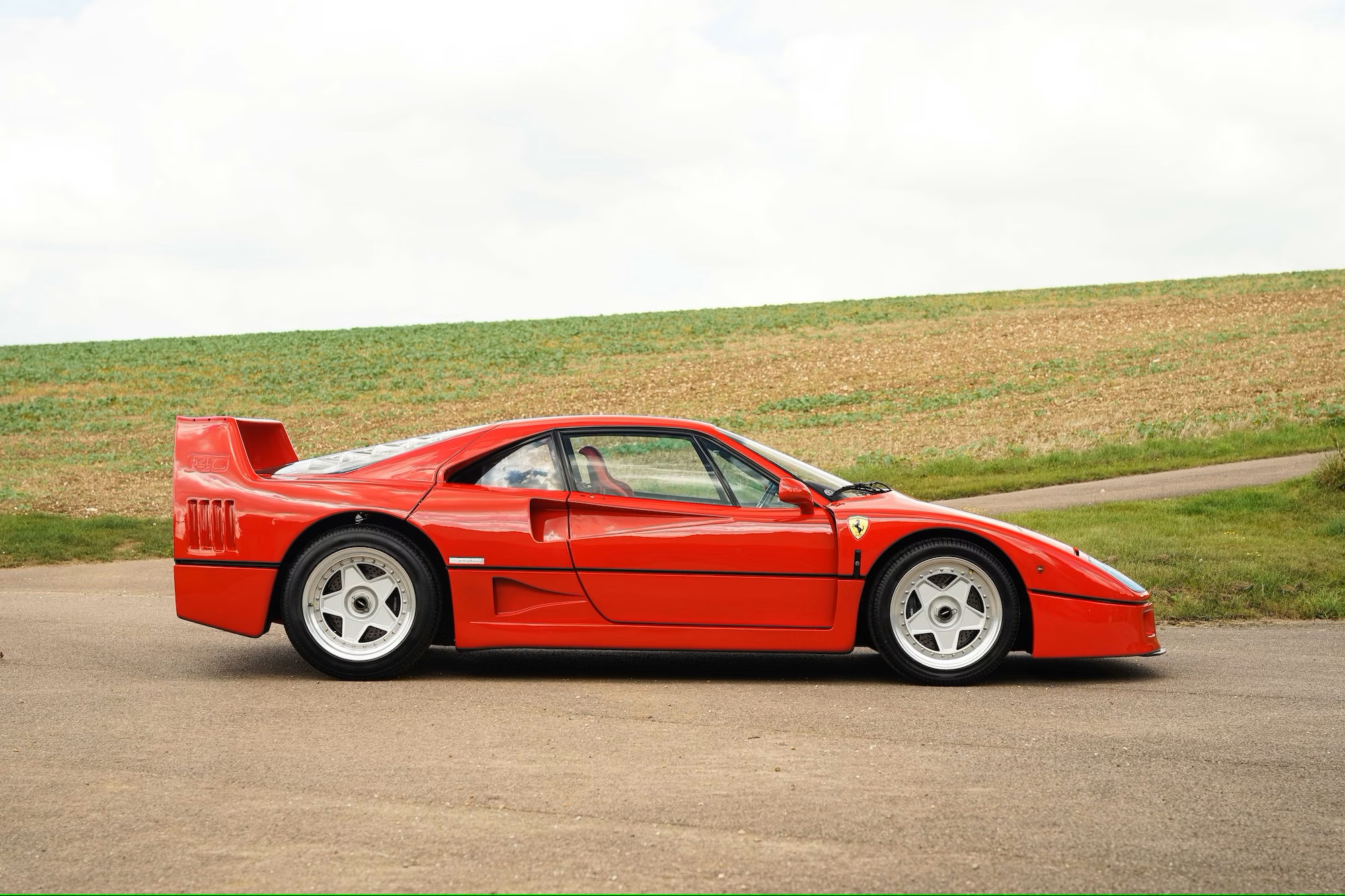 Production of the Ferrari F40 continued until 1992, totaling 1,315 units. With the exception of special order models, all were left-hand drive and finished in red, just like this example that's currently listed for sale on Collecting Cars. Originally delivered to Austria, it later found its way to the UK in December 1996 and has had just two UK keepers, with the current owner having held it for 18 years.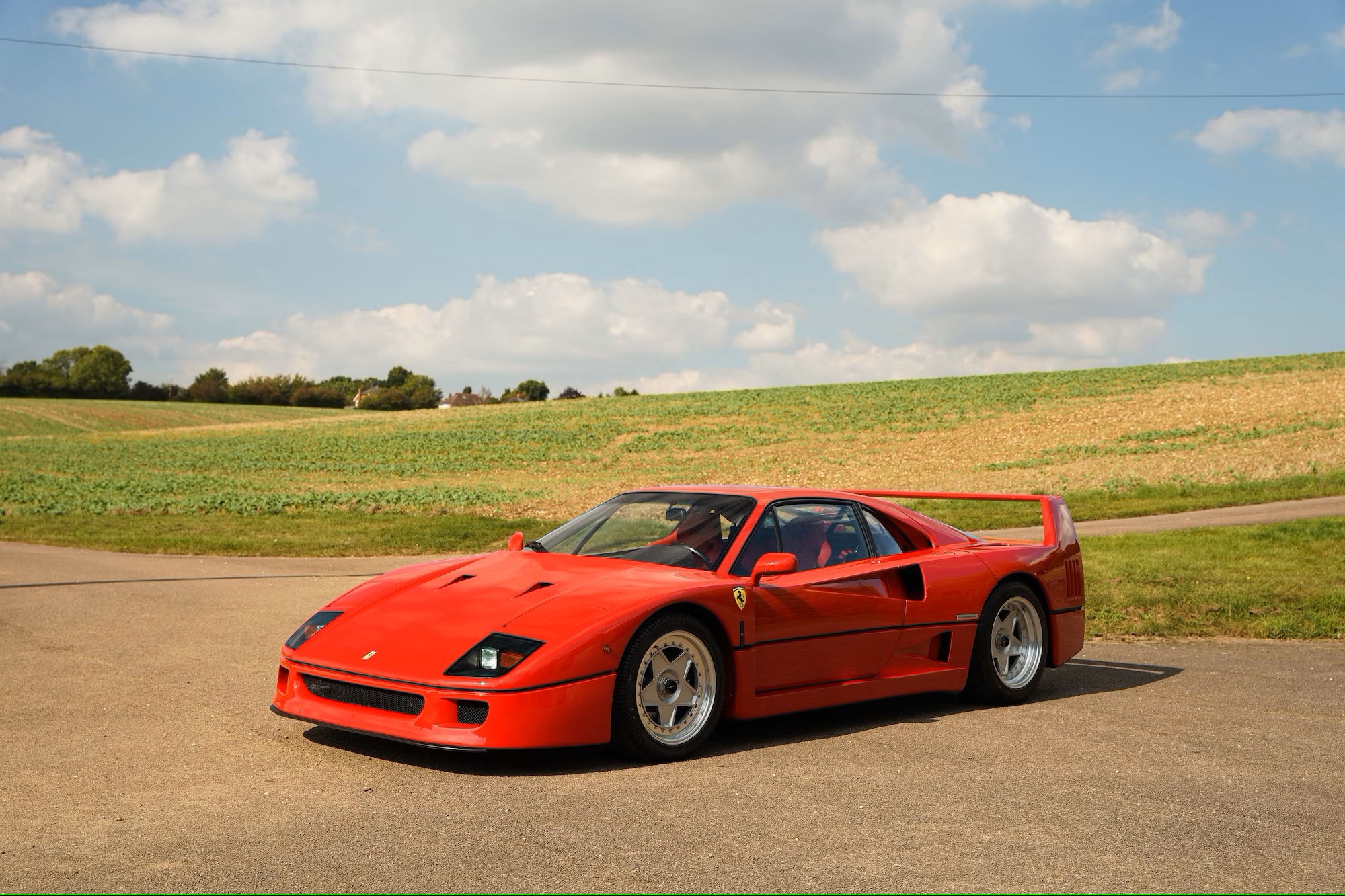 This Ferrari F40 has also been featured as the cover of Evo magazine twice and was driven by Chris Harris in a memorable video alongside the Porsche 997 GT2 RS, Noble M600, and Jaguar XJ220. Well-maintained and having undergone a prior engine rebuild at the Ferrari factory, this F40 stands as a striking centerpiece for any supercar collection, poised to exhilarate its next owner on their favorite roads.
Source: Collecting Cars