Jaguar's rich motorsports legacy has ignited growing interest among collectors and enthusiasts for its vintage models. The 1991 Jaguar XJR-15, a standout from this era, is now a highly coveted addition to any car collection. Its reputation is on par with the likes of McLaren F1, Mercedes-Benz CLK GTR, and Porsche GT1 from that time.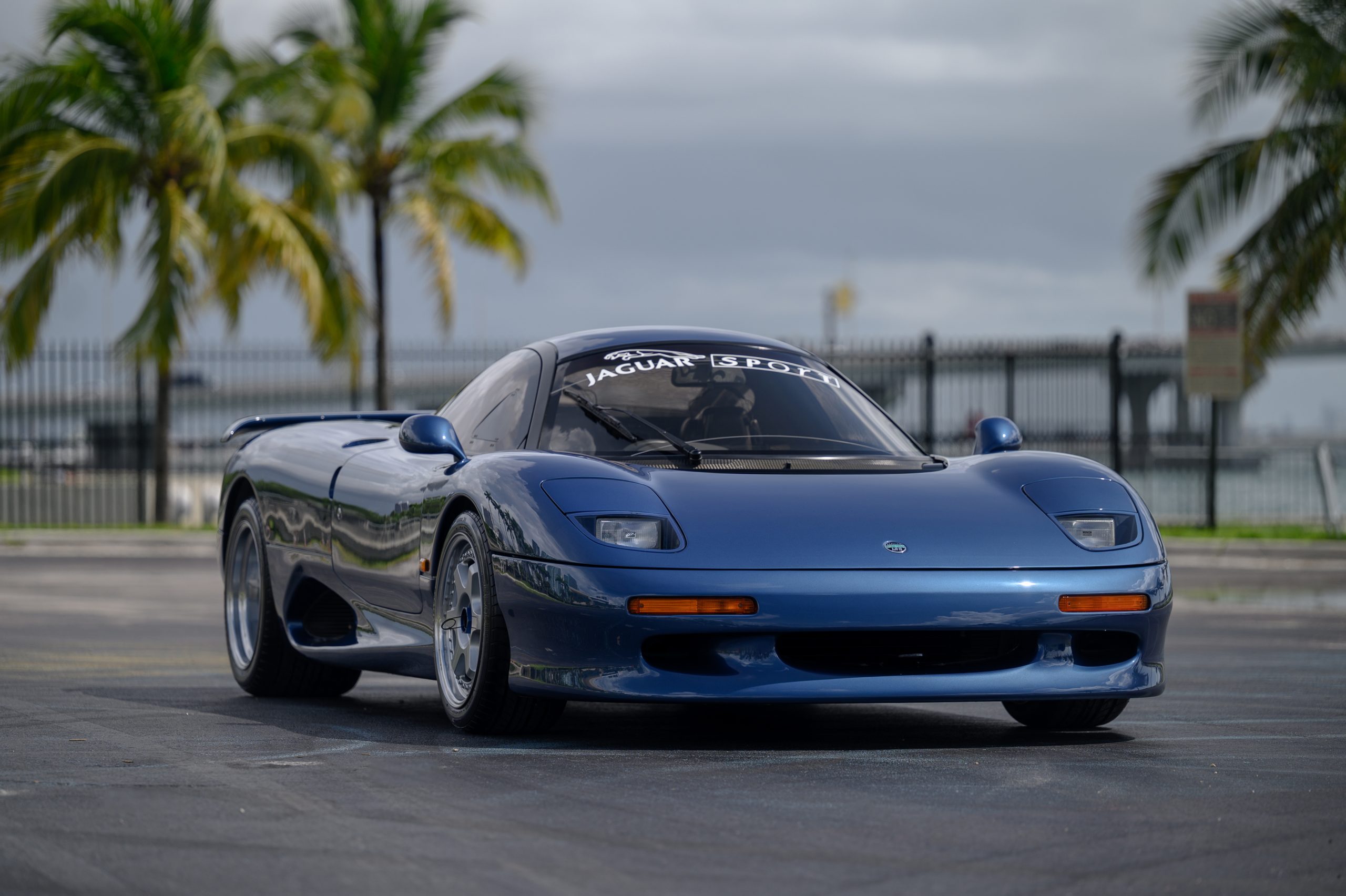 At the upcoming Monterey Car Week, RM Sotheby's will feature a 1991 XJR-15 in an auction. This remarkable speed demon not only captivates with its stunning aesthetics, solidifying its status as one of the most captivating supercars of the 1990s, but it also boasts rarity. Only 27 units were produced in roadworthy form, and astonishingly, this particular model has only been driven 78 miles.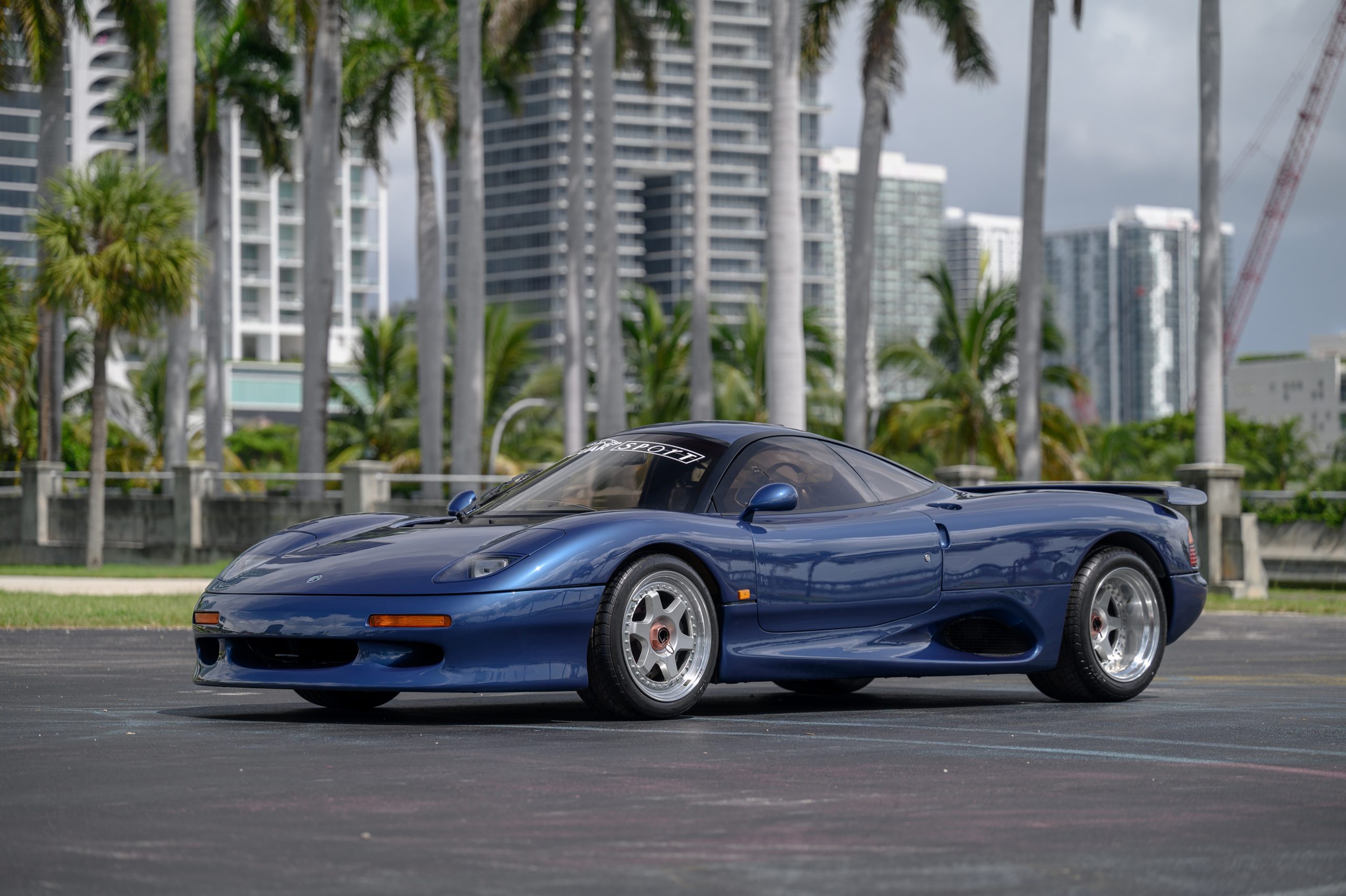 This example with chassis number 008, is one of the 27 XJR-15s designed for road use, featuring five-speed transaxles instead of the race-oriented six-speed Le Mans gearboxes. This chassis, number 008, is a prime example of preservation quality, having clocked in a mere 78 miles. Originally sold to esteemed collector Miura Shoji in Japan, the car was impeccably maintained until its acquisition by an American collector in 2018. After entering the United States in late 2018, the car underwent a comprehensive maintenance check at Fast Cars Limited in Redondo Beach, California, including a fluid change. The current consignor procured the vehicle in 2022 and, in July 2023, engaged Fast Cars Limited for another complete fluid replacement.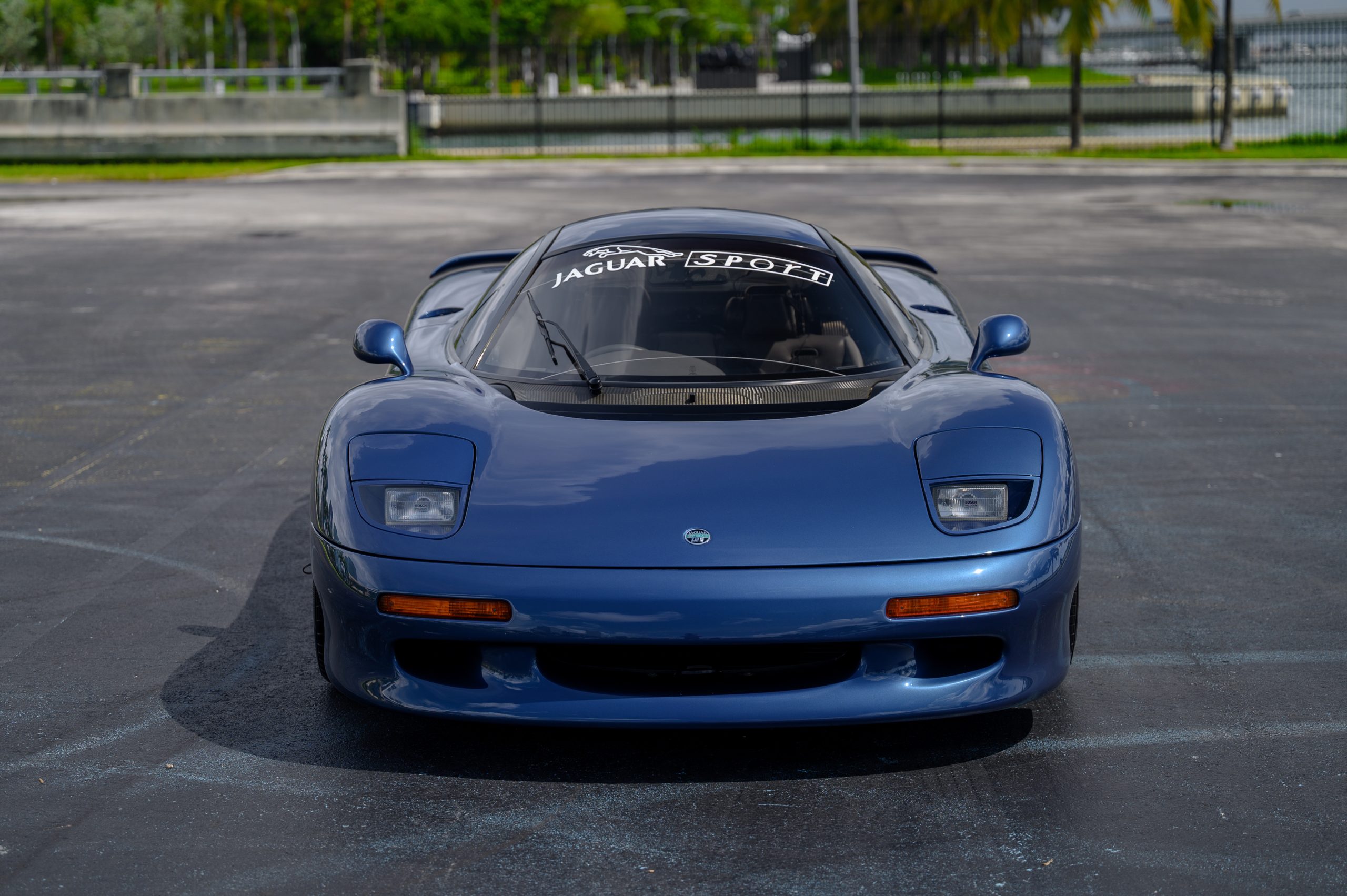 The XJR-15's exterior exudes a captivating allure with its visible carbon weave structure, transparent engine cover, and three-piece OZ racing wheels. Inside, the cabin boasts leather racing seats equipped with built-in headsets for easy communication at high speeds. The carbon fiber tub, left bare with black-and-silver stripes, remains a central design element throughout the interior, accenting the gauges and Nardi racing steering wheel. The distinctive shifter is positioned adjacent to the inner door sill.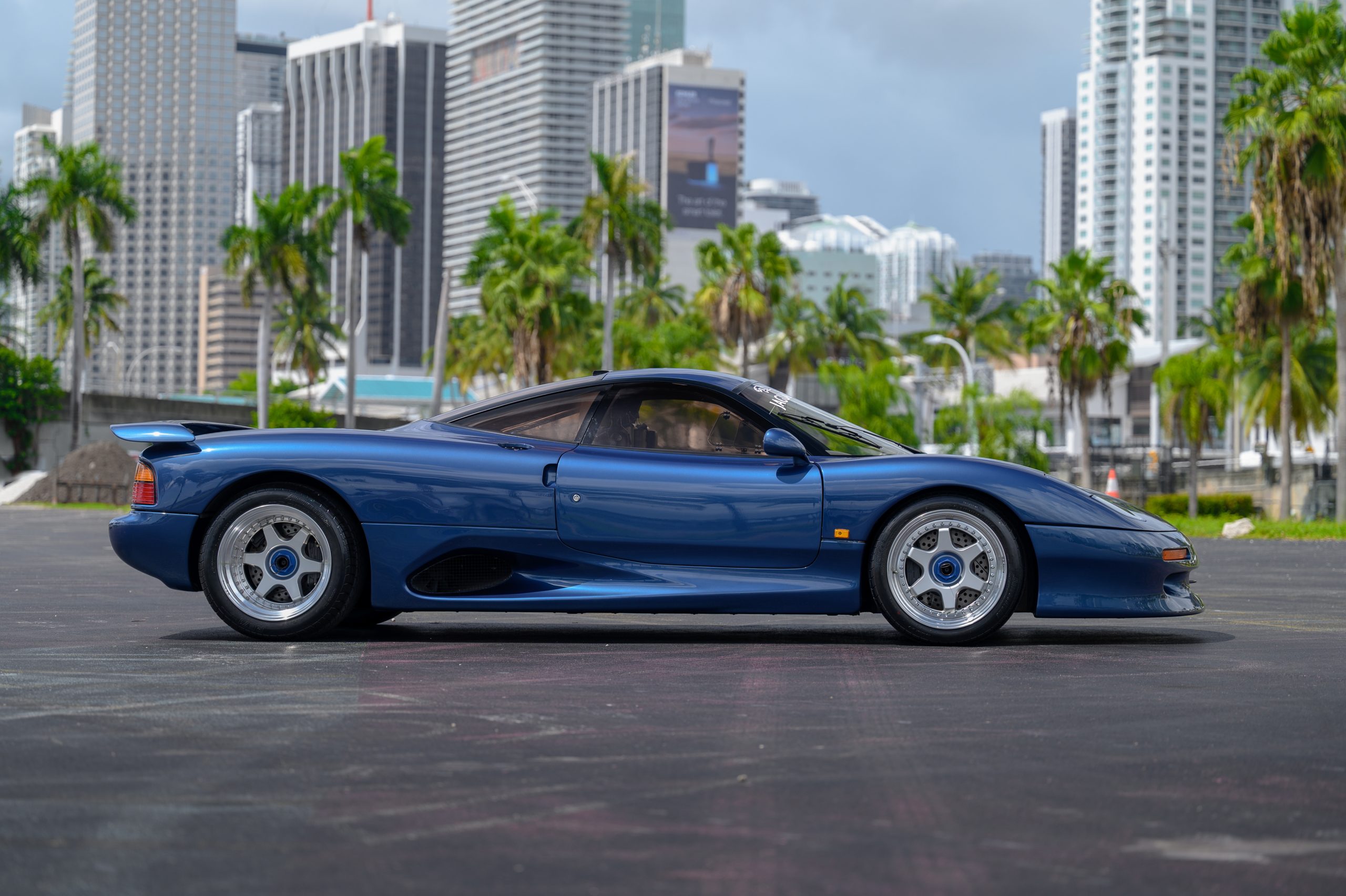 As a product of its Group C racing heritage, the XJR-15 houses a 6.0-liter, all-aluminum, dry-sump V-12 engine, fitted with a Cosworth forged crankshaft, aluminum pistons, and a Zytec electronically controlled sequential fuel injection system. This updated powertrain delivers a potent 450 horsepower to the rear wheels via a TWR-designed six-speed transaxle with straight-cut gears. Weighing in at 2,315 pounds, the XJR-15 achieves an impressive top speed of 215 mph.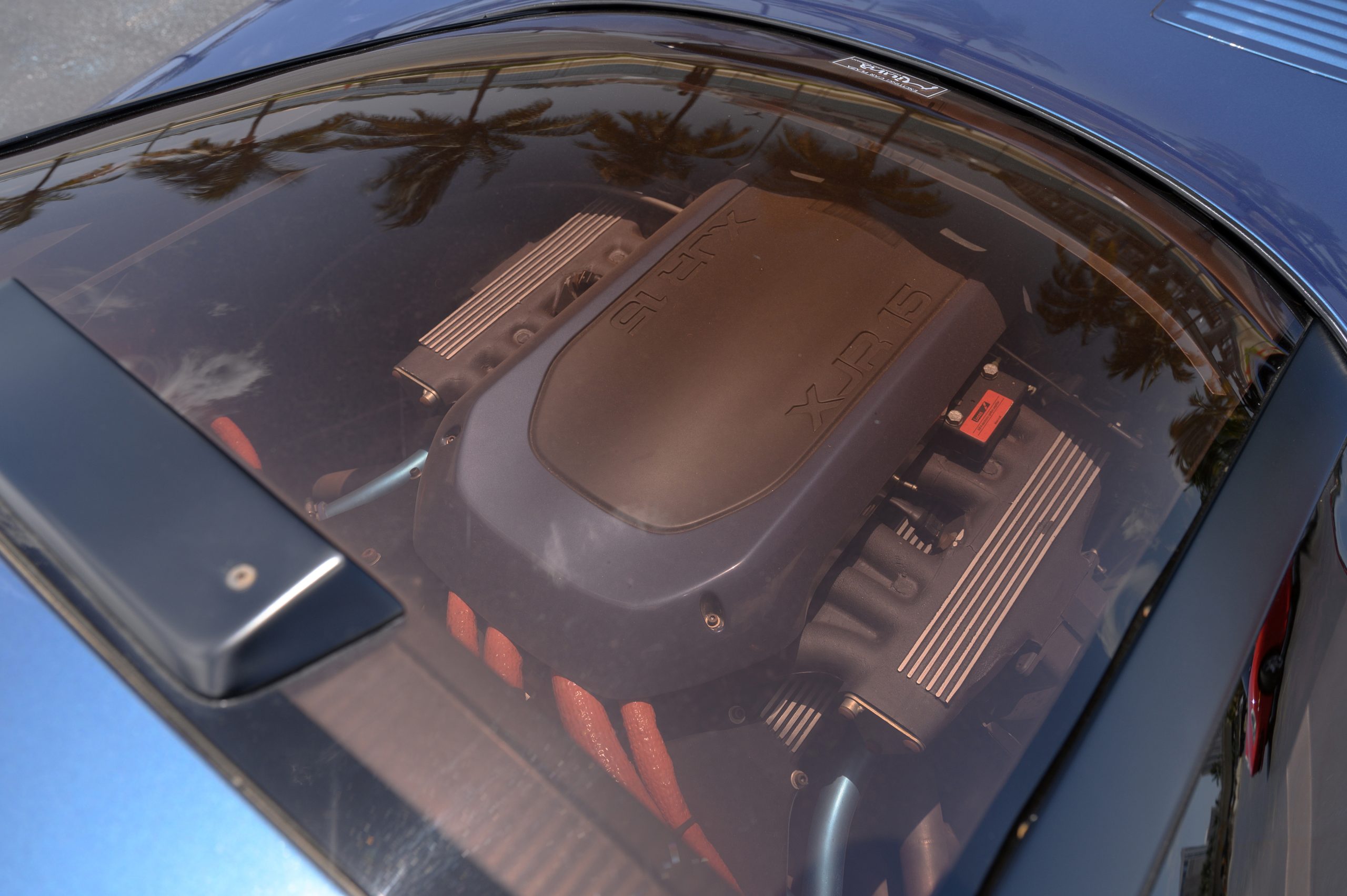 A rare road-ready counterpart to the car that elevated Jaguar's racing prestige, this meticulously preserved XJR-15 with only 78 miles is undeniably one of the most exceptional offerings available. It's destined to become a cherished gem in any discerning car collection.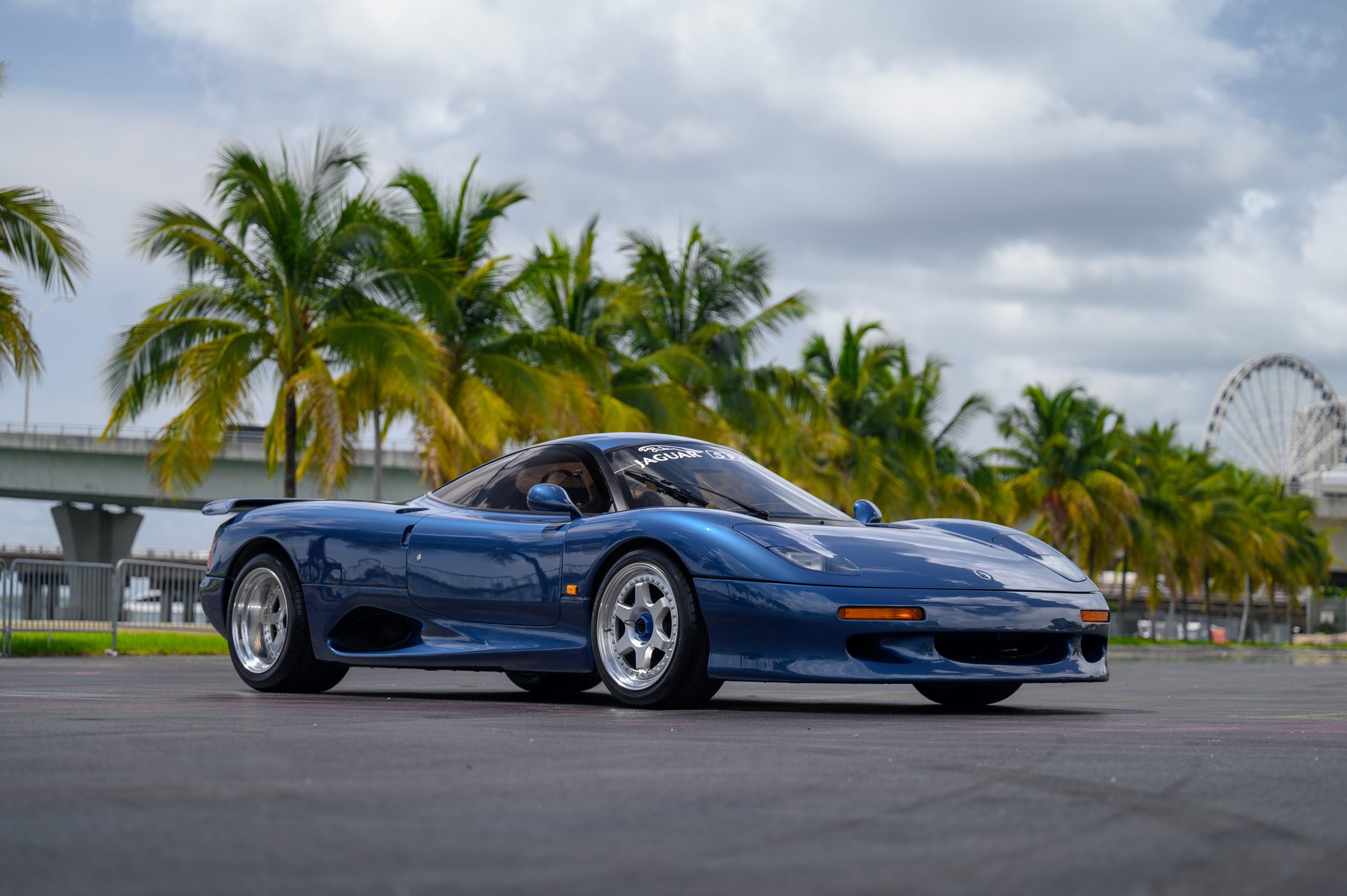 This remarkably low mileage 1991 Jaguar XJR-15 will soon be available for bidding at RM Sotheby's Monterey Auction, set to take place this coming August 17-19. It is expected to sell anywhere between $1,400,000 – $1,800,000 once the hammer goes down.
Source: RM Sotheby's