The McLaren Senna GTR takes the road-legal McLaren Senna, which is already McLaren's lightest, most powerful, and track-focused road-legal car, to new heights in the pursuit of ultimate performance. Unbound by the constraints of road or racing regulations, this new addition to the Ultimate Series is more potent, lighter, and boasts over 1,000kg of aerodynamic downforce. Additionally, it features a suspension system derived from McLaren's GT3 race program.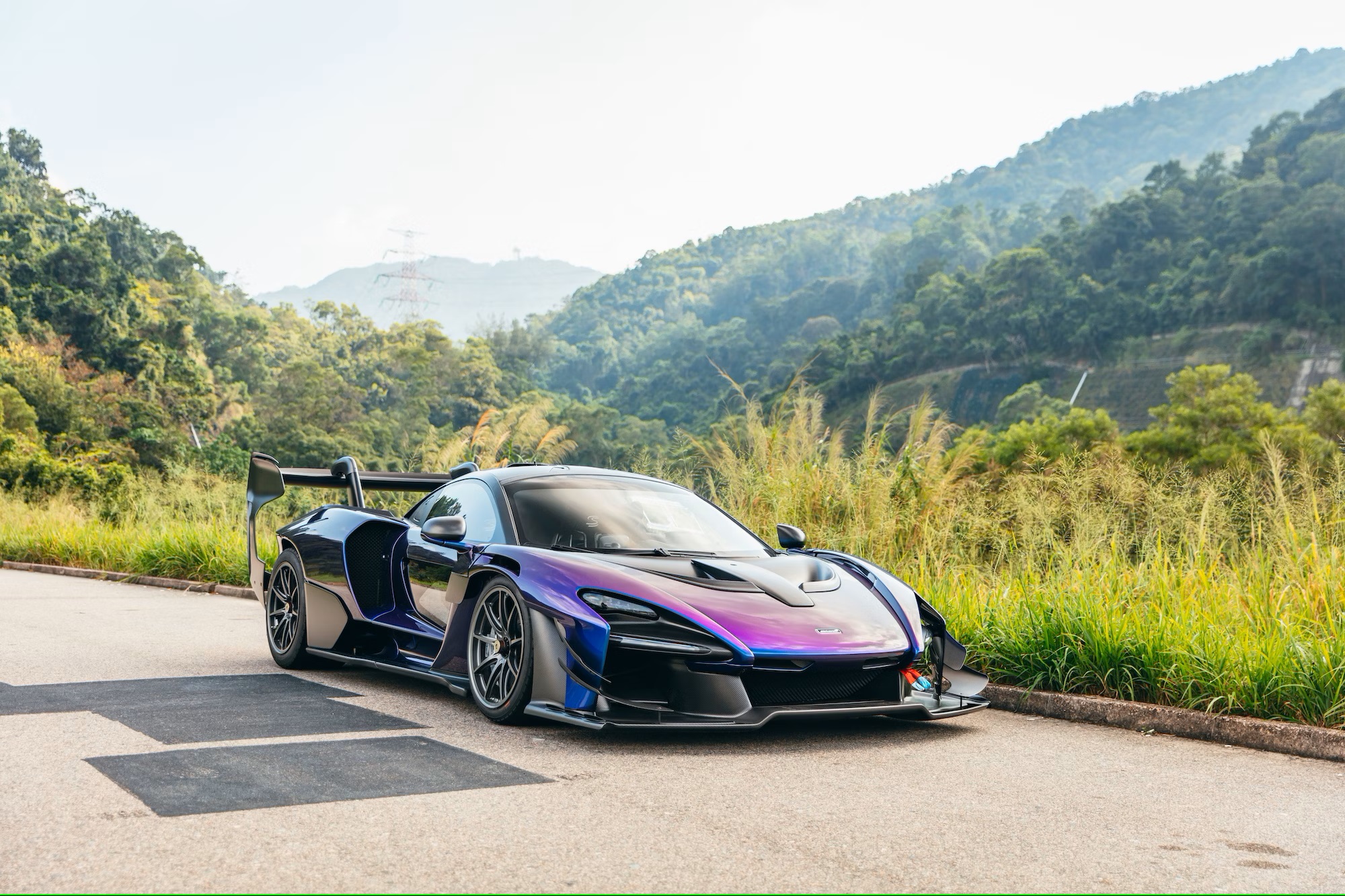 Creating a track-focused machine with even greater aerodynamic efficiency than the already track-worthy McLaren Senna necessitated a comprehensive approach that scrutinized all aerodynamic aspects. The McLaren Senna GTR Concept provided the initial direction, and the production-ready car is now prepared to deliver the most effective aero performance of any McLaren Automotive product for track driving.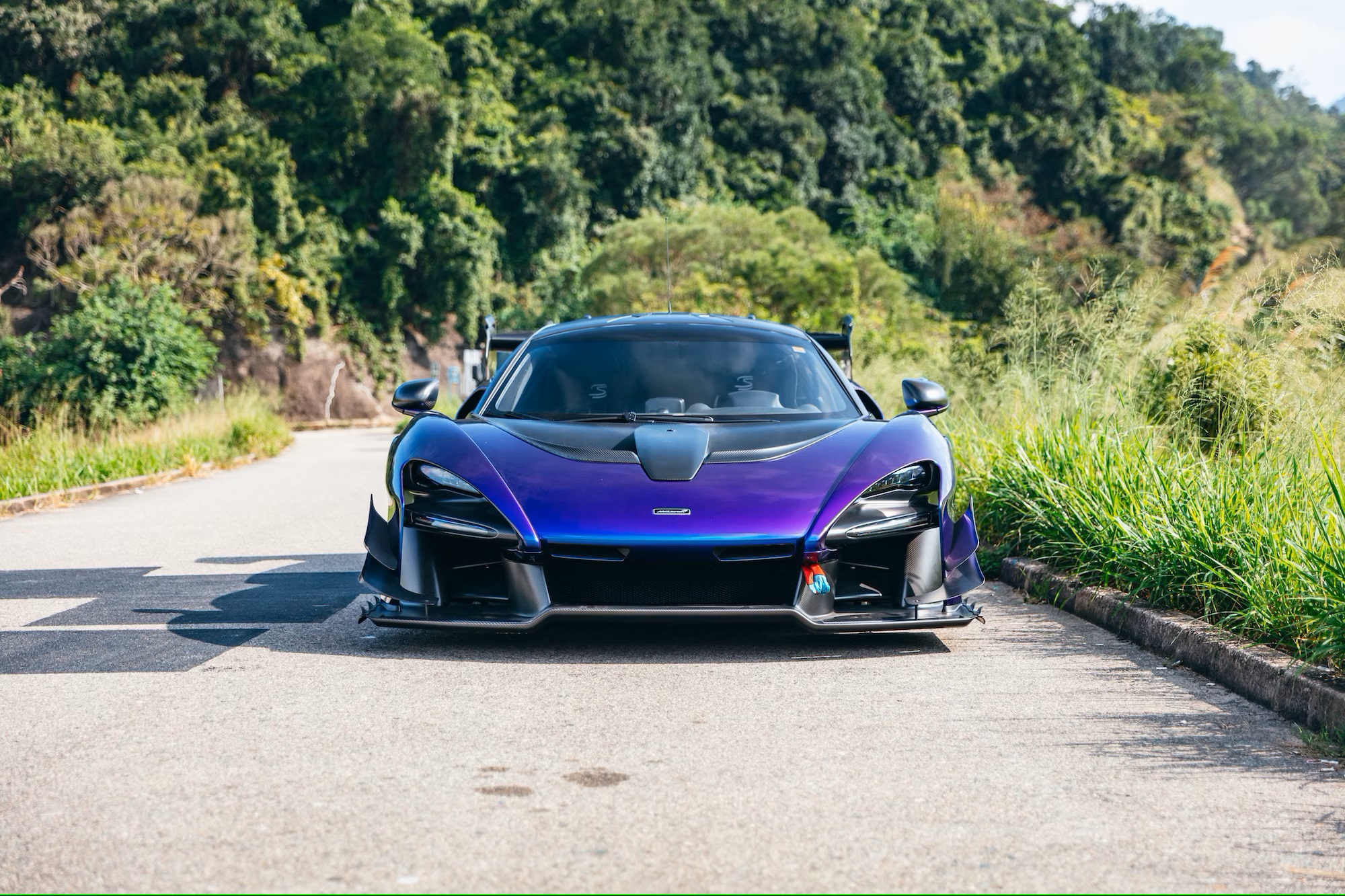 It is powered by the most extreme version of McLaren's 4.0-liter twin-turbocharged V8 engine, known as the M840TR. Equipped with electronically controlled twin-scroll turbochargers, this engine produces an impressive 814bhp and 859 lb-ft of torque. The 25PS power increase over the engine in the standard McLaren Senna is achieved through engine control recalibration and the removal of the secondary catalyst to reduce back pressure. This catalyst removal also enhances the auditory experience of driving the McLaren Senna GTR.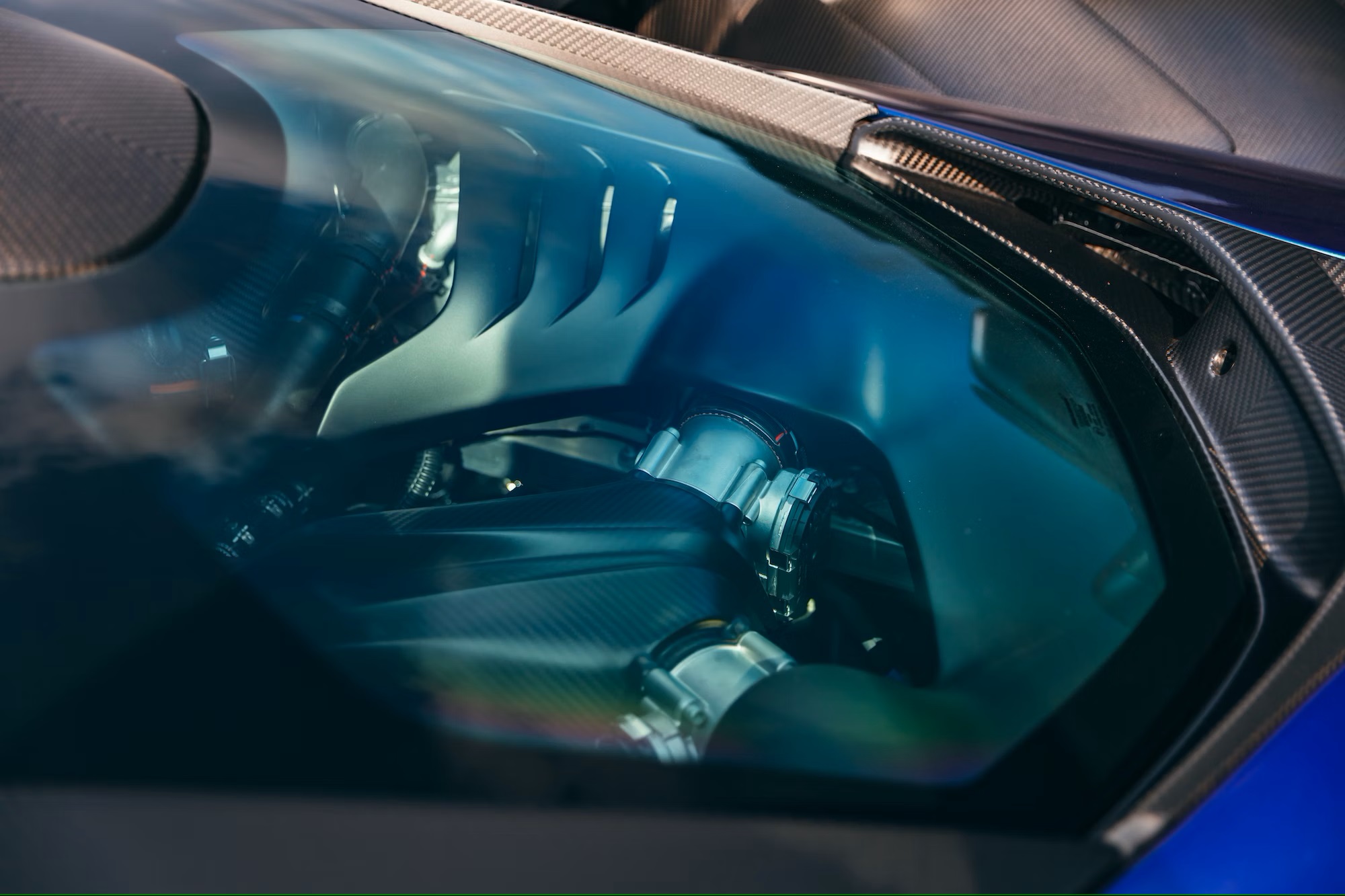 The McLaren Senna GTR generates an astonishing level of downforce, exceeding 1,000kg, a substantial increase compared to the road-legal McLaren Senna's 800kg at 250km/h (155mph). Significantly, the McLaren Senna GTR's downforce 'curve' allows it to access an equivalent amount of downforce as the McLaren Senna at a 15% lower vehicle speed while maintaining reduced drag. The aero package of the McLaren Senna GTR enhances performance not only in high-speed corners but also in low-speed curves and during braking, reducing pitch sensitivity and improving stability in all driving situations.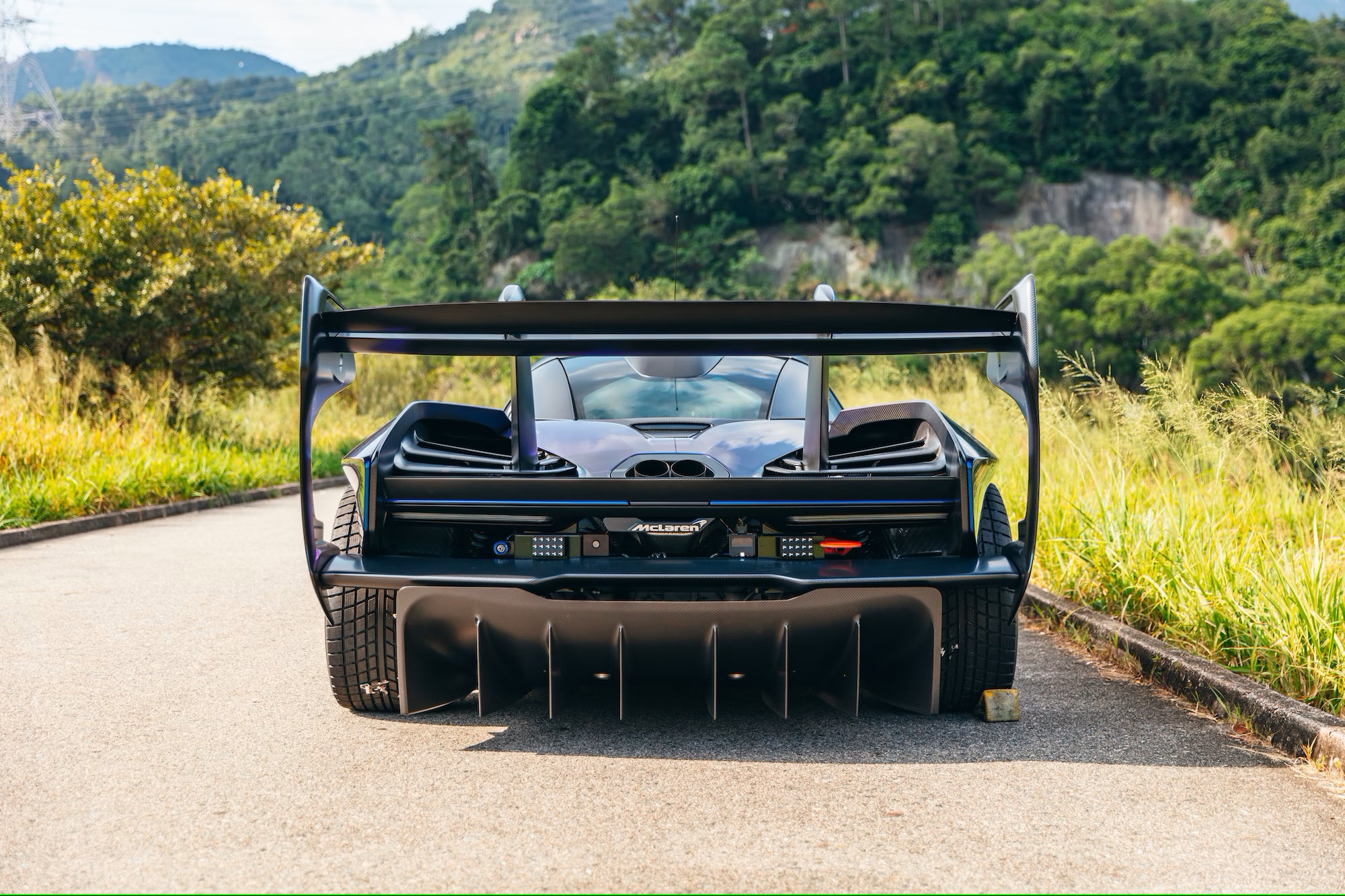 The McLaren Senna GTR offered here courtesy of Collecting Cars is finished in a bespoke exterior paint color, Laguna Blue Colourstream, from McLaren Special Operations (MSO). MSO bespoke matte carbon-finished elements adorn the car's body. It rides on 19-inch center-lock alloy wheels, equipped with MSO bespoke silver brake calipers.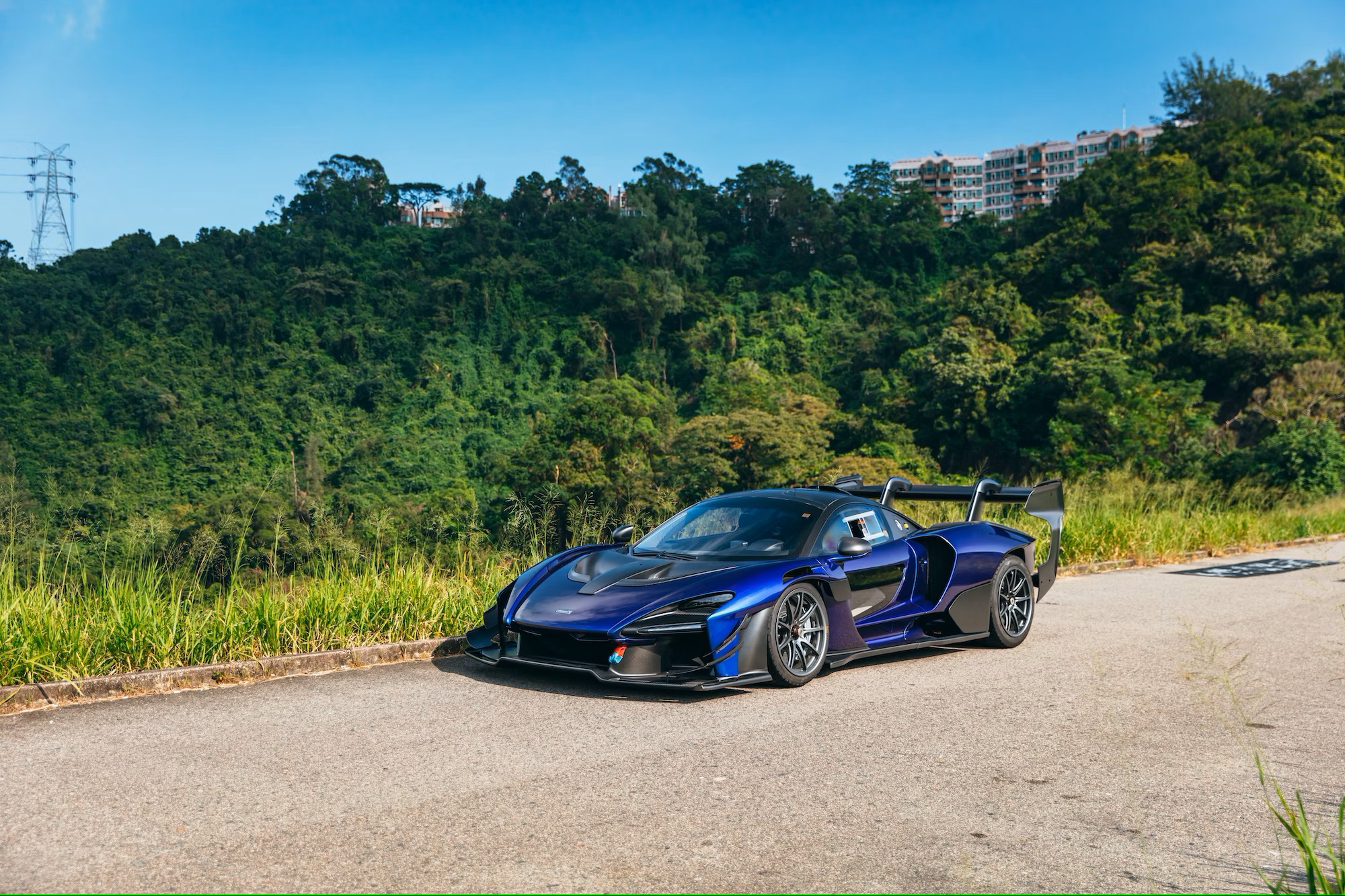 This McLaren Senna GTR represents an exhilarating track supercar, and it is presented in impeccable condition with minimal delivery mileage. While it is currently configured for track use only, the next owner has the option to commission a road-legal conversion, as done by several other Senna GTR owners, thereby transforming it into an extraordinary street-legal machine. With its blistering performance and razor-sharp handling, the Senna GTR garnered acclaim from the automotive press upon its launch and would make a discerning addition to any collection as an exhilarating track day companion.
Source: Collecting Cars