An exquisite contemporary supercar from Ferrari is now available through Collecting Cars, boasting low mileage and a stunning Rosso Fuoco triple-layer finish: a 2016 Ferrari 488 GTB.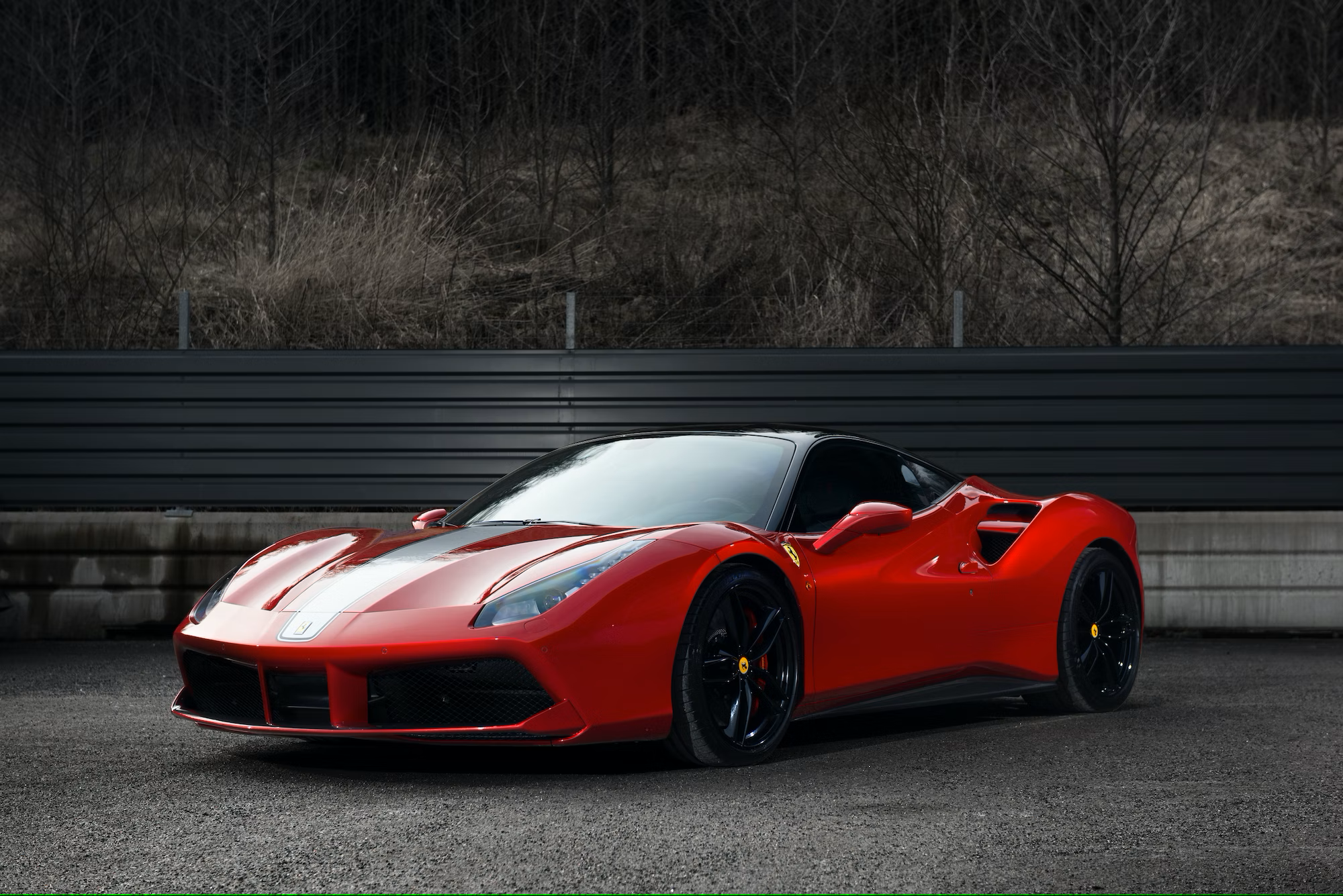 The Ferrari 488 GTB provides track-level performance that can be enjoyed to the full even by non-professional drivers in everyday use. Its response times, nimbleness and on-the-limit driving guarantee a unique sense of exhilaration and unparalleled driving pleasure.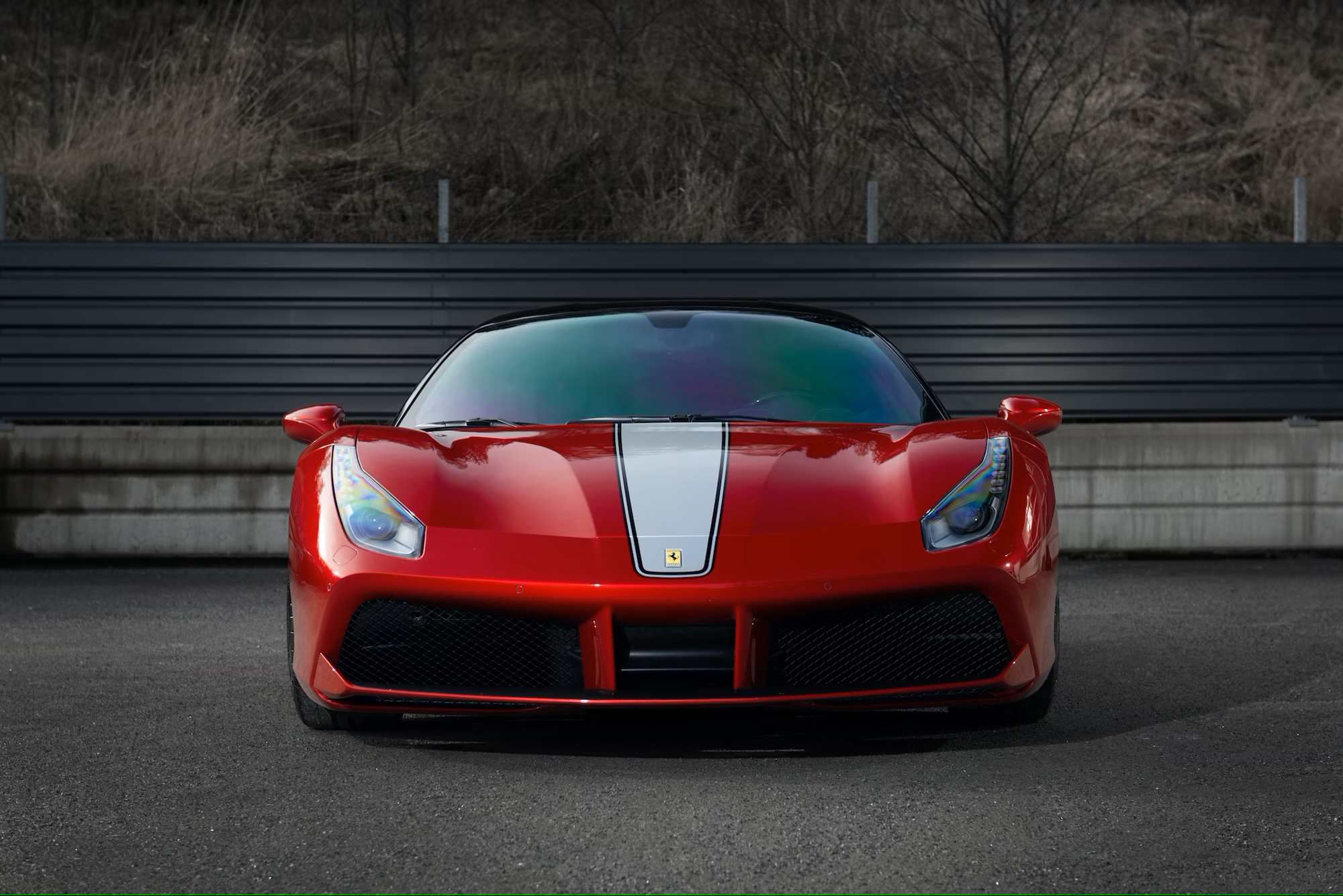 The berlinetta brilliantly encapsulates Ferrari's experience in both F1 and the WEC, where the 458 GT holds the World Championship title and has won its category in the last two editions of the 24 Hours of Le Mans. The 488 GTB also exploits to the full the know-how gleaned by Ferrari technicians over the last decade through the XX programme which makes extreme track-only cars available to gentleman test-drivers. The data yielded has made a significant contribution to the refinement of the electronic and vehicle control systems so that drivers can make the most of the incredible performance of this new car.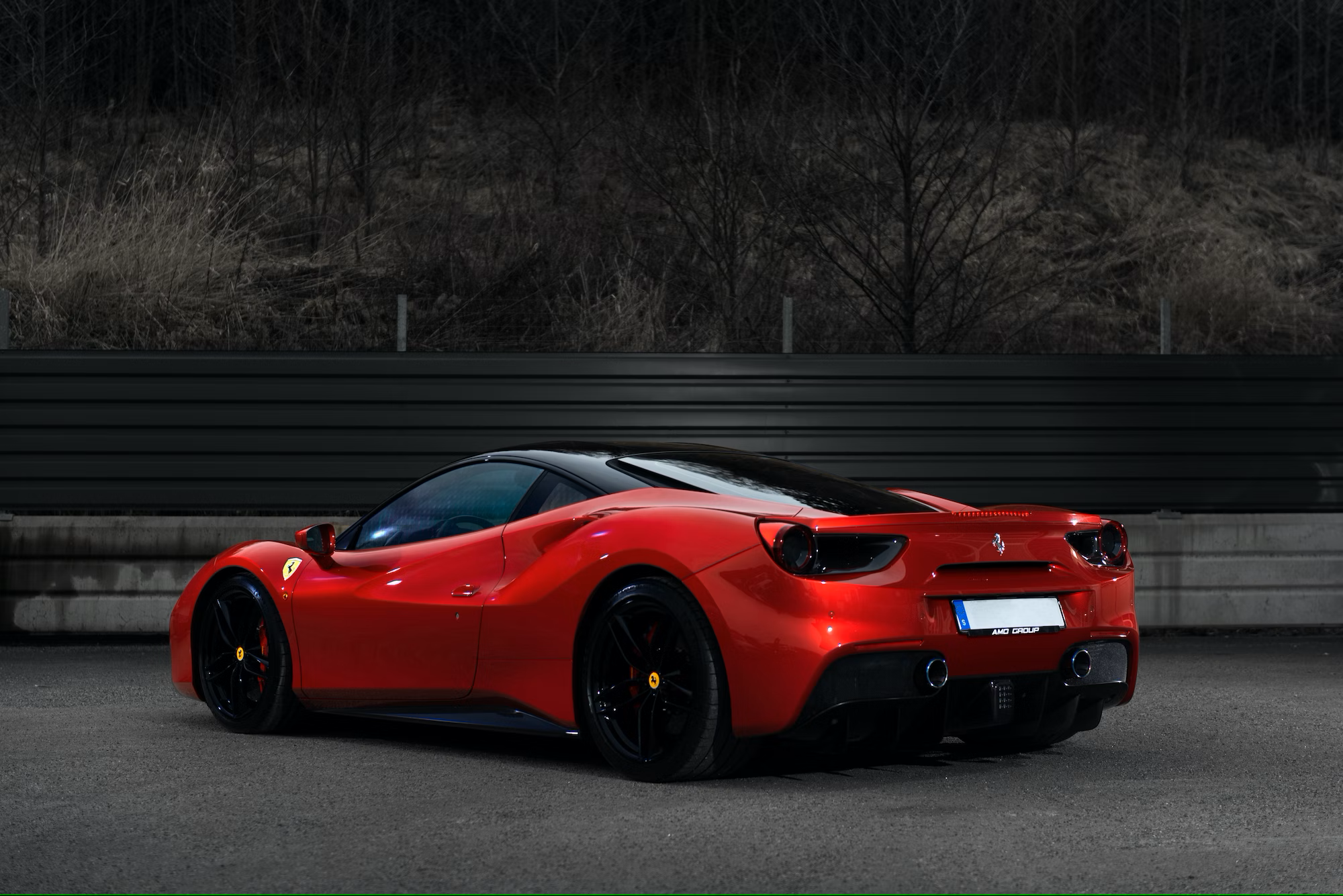 The Ferrari 488 GTB's new 3902 cc V8 turbo is at the top of its class for power output, torque and response times, making it the new benchmark for this kind of architecture. The engine unleashes 670 cv at 8,000 rpm along with 760 Nm of maximum torque in seventh gear and a response time to the accelerator of just 0.8 seconds at 2,000 rpm. These figures are sufficient to allow the Ferrari 488 GTB to accelerate from 0-200 km/h in an astonishing 8.3 seconds and, when combined with the radical innovations introduced on all aspects of the car's performance, lap the Fiorano track in just 1'23".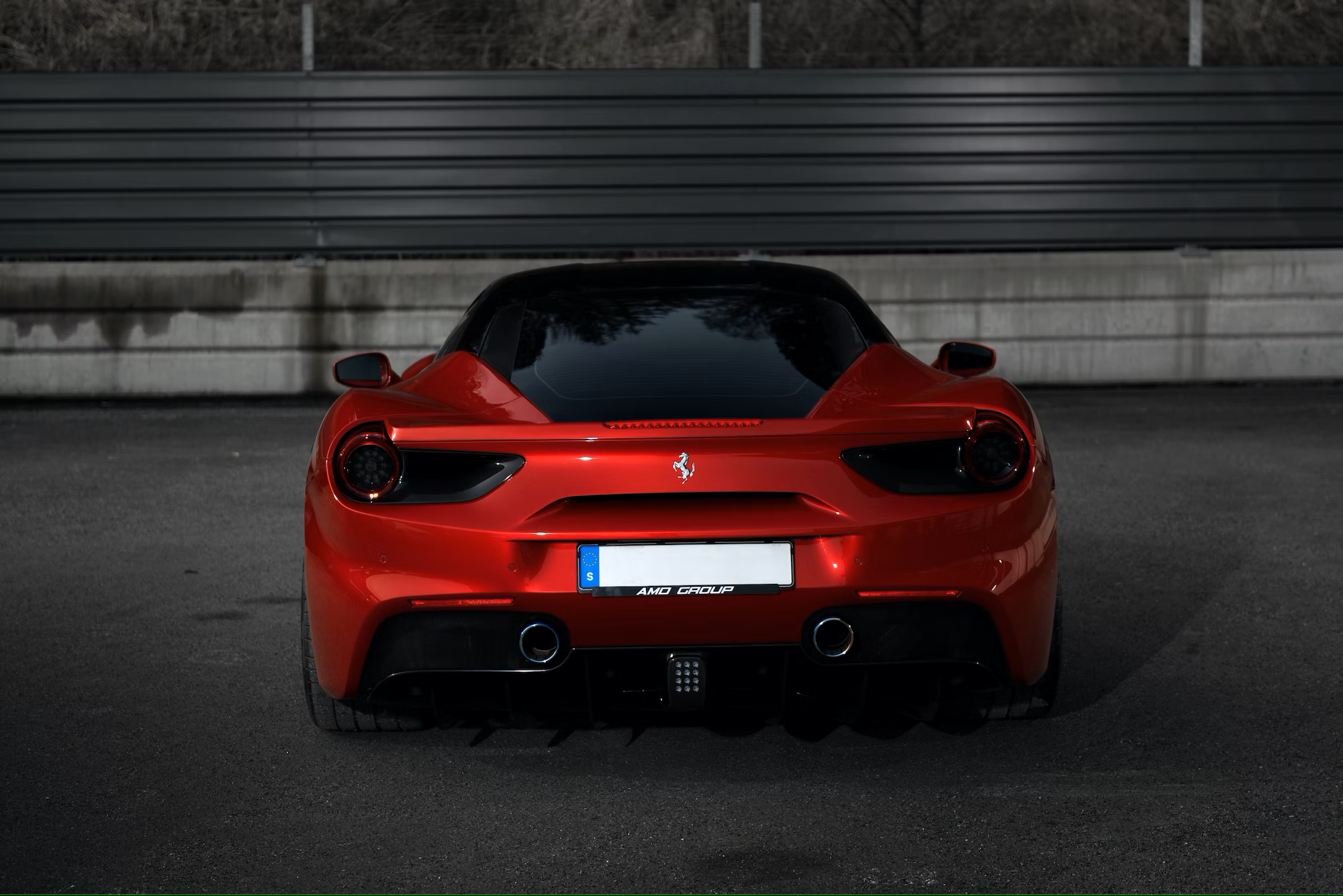 This stunning 488 GTB is coated in triple-layer Rosso Fuoco, boasting recessed Scuderia wing shields, carbon-fibre accents, and a central stripe in Argento Nürburgring and Nero. Its cabin features Nero leather upholstery with red Cavallino-embroidered headrests, red stitching, and carbon-fibre inlays.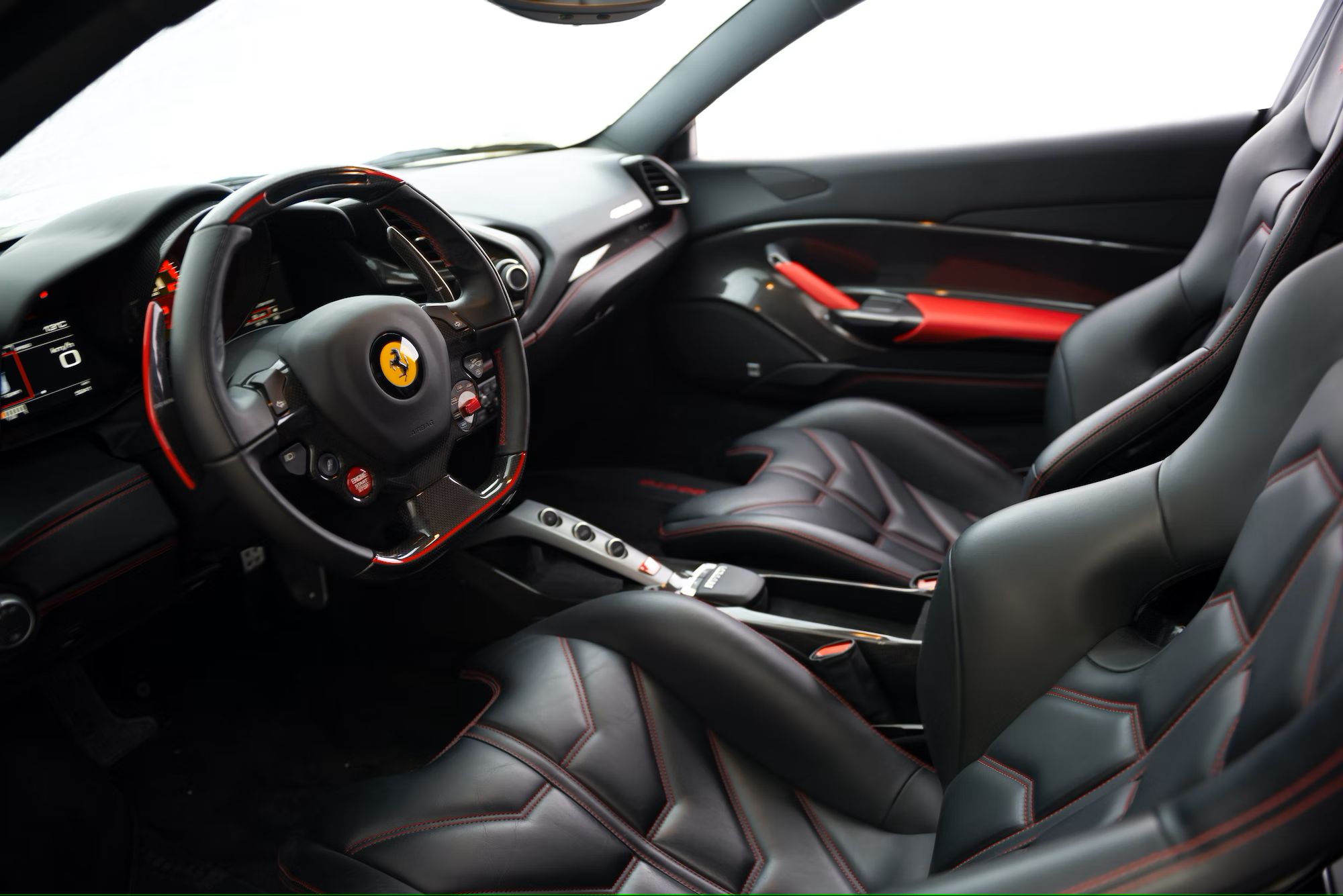 The car rolls on forged 20-inch dual five-spoke alloy wheels with red callipers, this supercar is equipped with carbon-ceramic brakes, Michelin tyres, and factory-fitted features such as front and rear parking assistance, adaptive headlights, carbon-backed sports seats, dual-zone climate control, a JBL sound system, switchable driving modes, and a digital dashboard.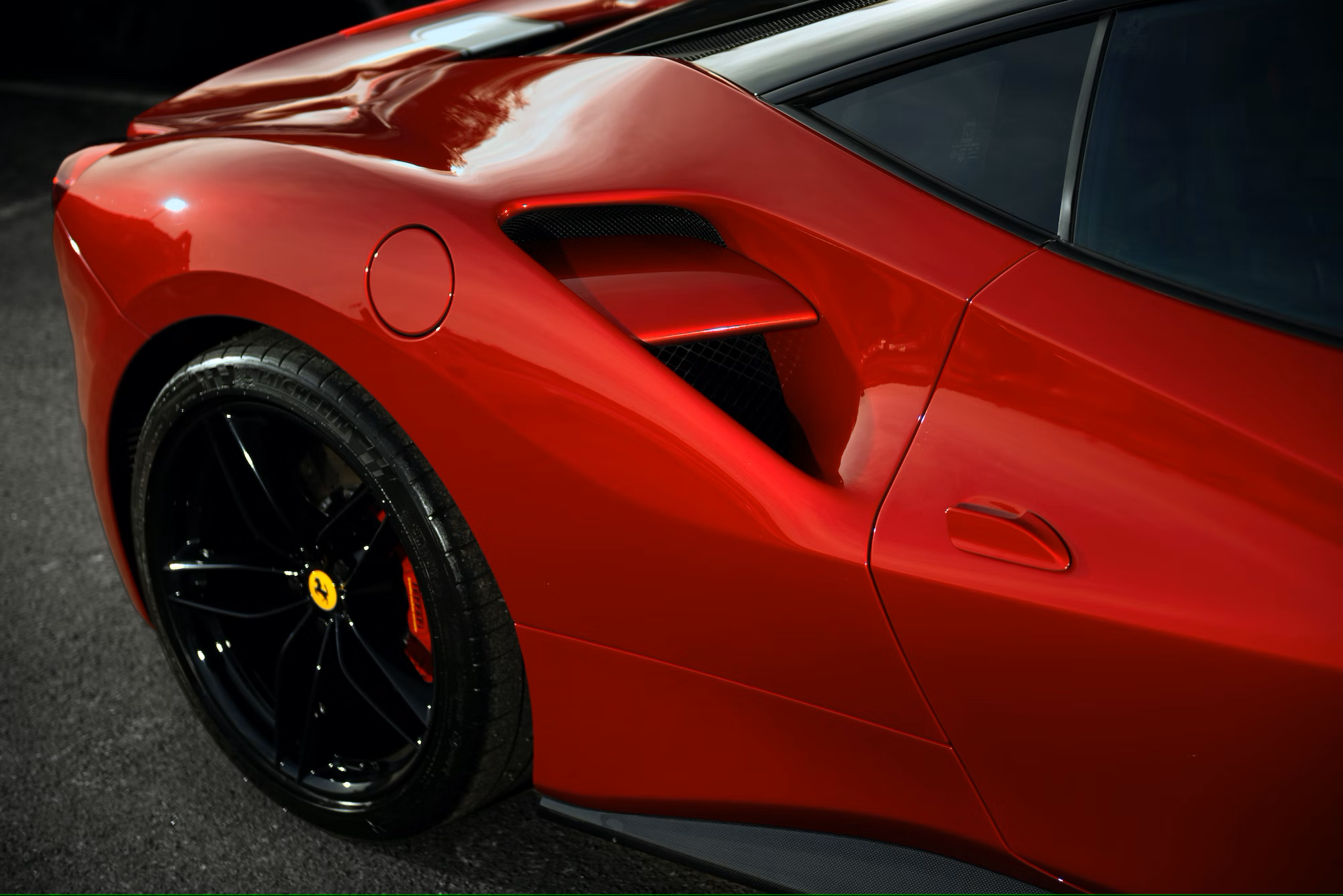 Powered by a twin-turbocharged 3.9-litre V8 engine, this example generates 661bhp and 561lb-ft of torque, channeled to the rear wheels via a seven-speed dual-clutch automatic transmission with paddle shift. With only two owners and a desirable factory specification, this 488 GTB also boasts a sports exhaust, making it a highly sought-after supercar.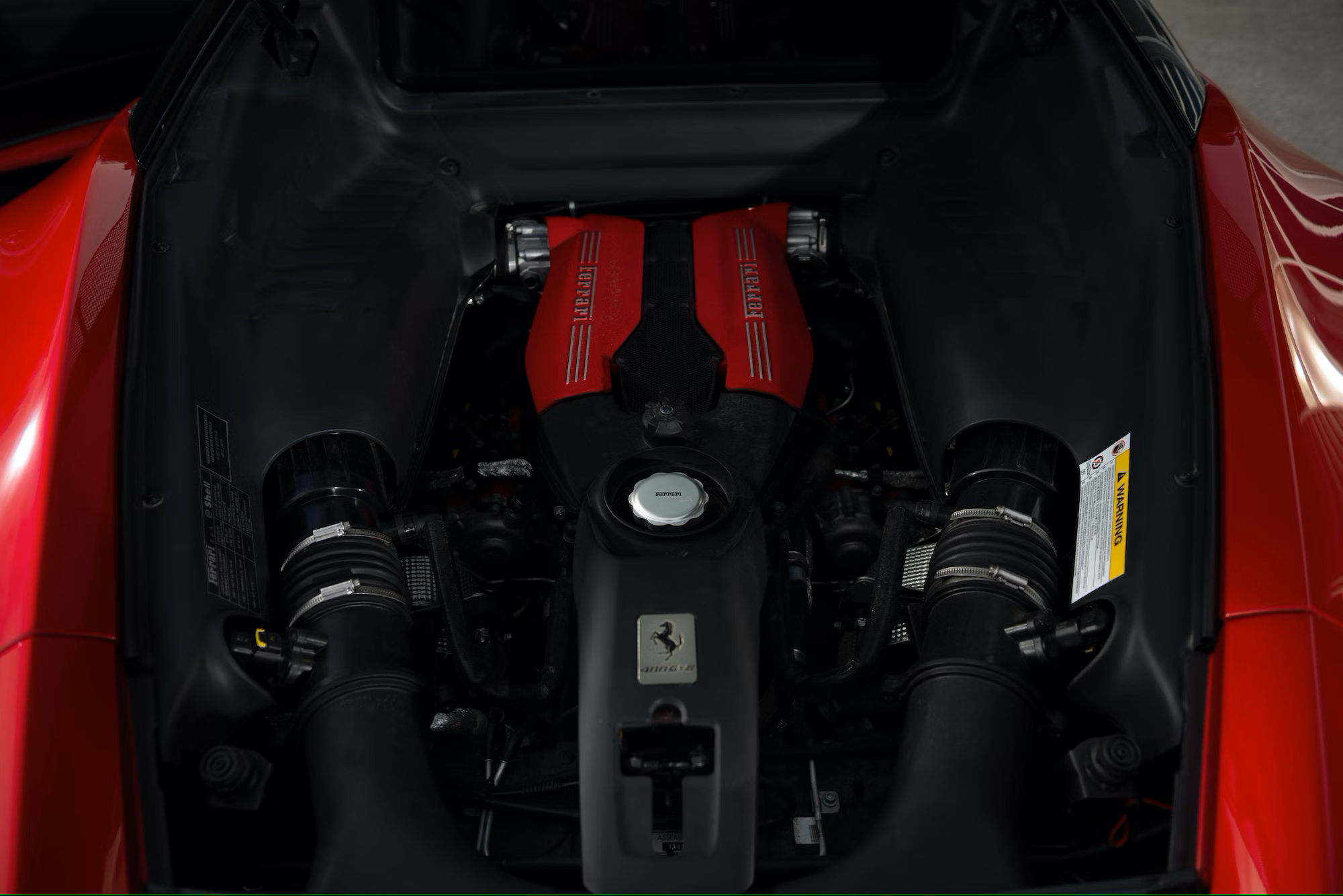 The Ferrari 488 GTB is a highly sought-after modern supercar that garnered extensive praise from the motoring press upon its debut, thanks to its stunning design and exceptional chassis. Equipped with a remarkably powerful twin-turbocharged V8 engine, this car is a true gem.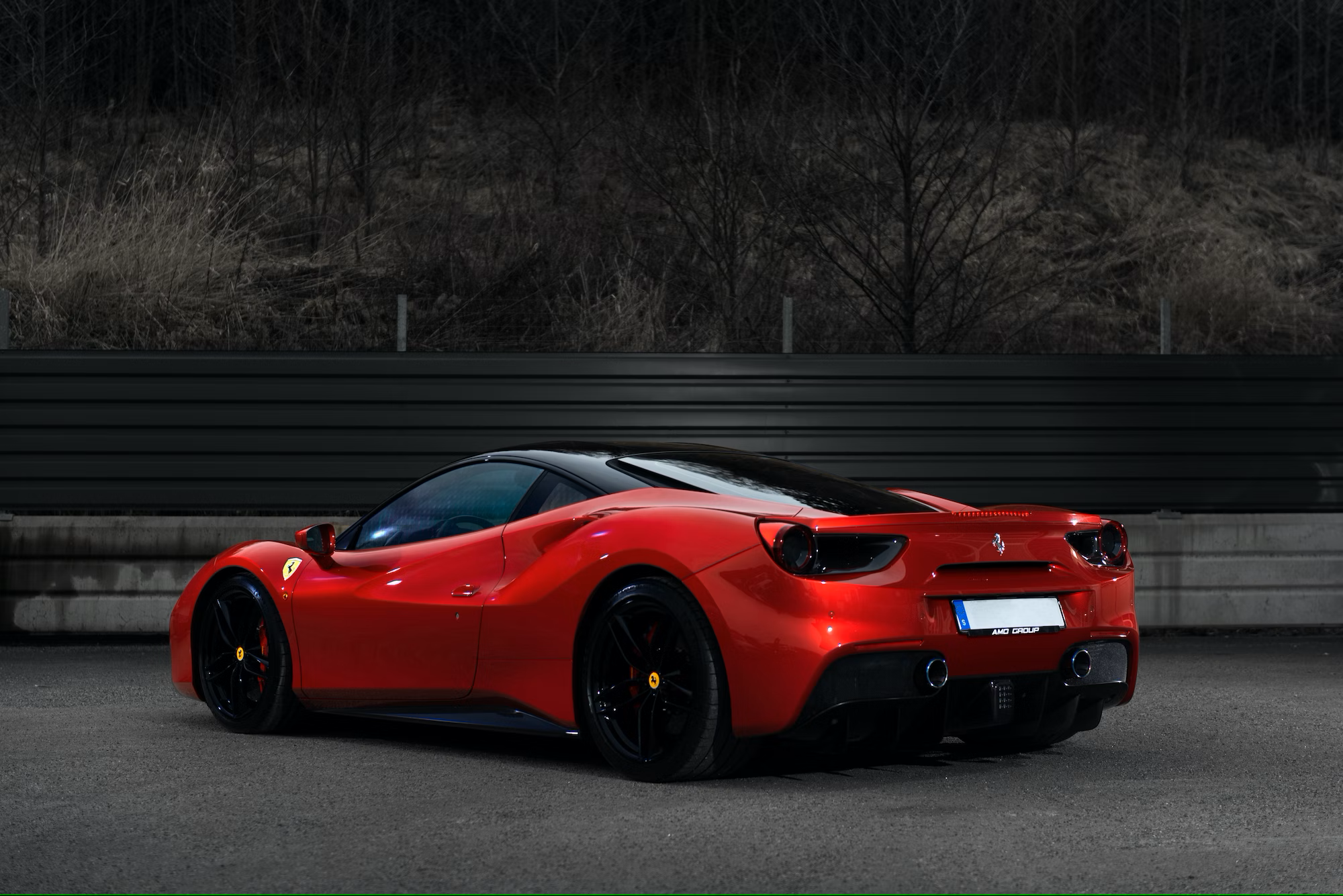 With a sleek and attractive color combination and several desirable features, this low-mileage example offered on Collecting Cars would serve as a striking centerpiece in any collection and provide a thrilling and immersive driving experience for weekend jaunts.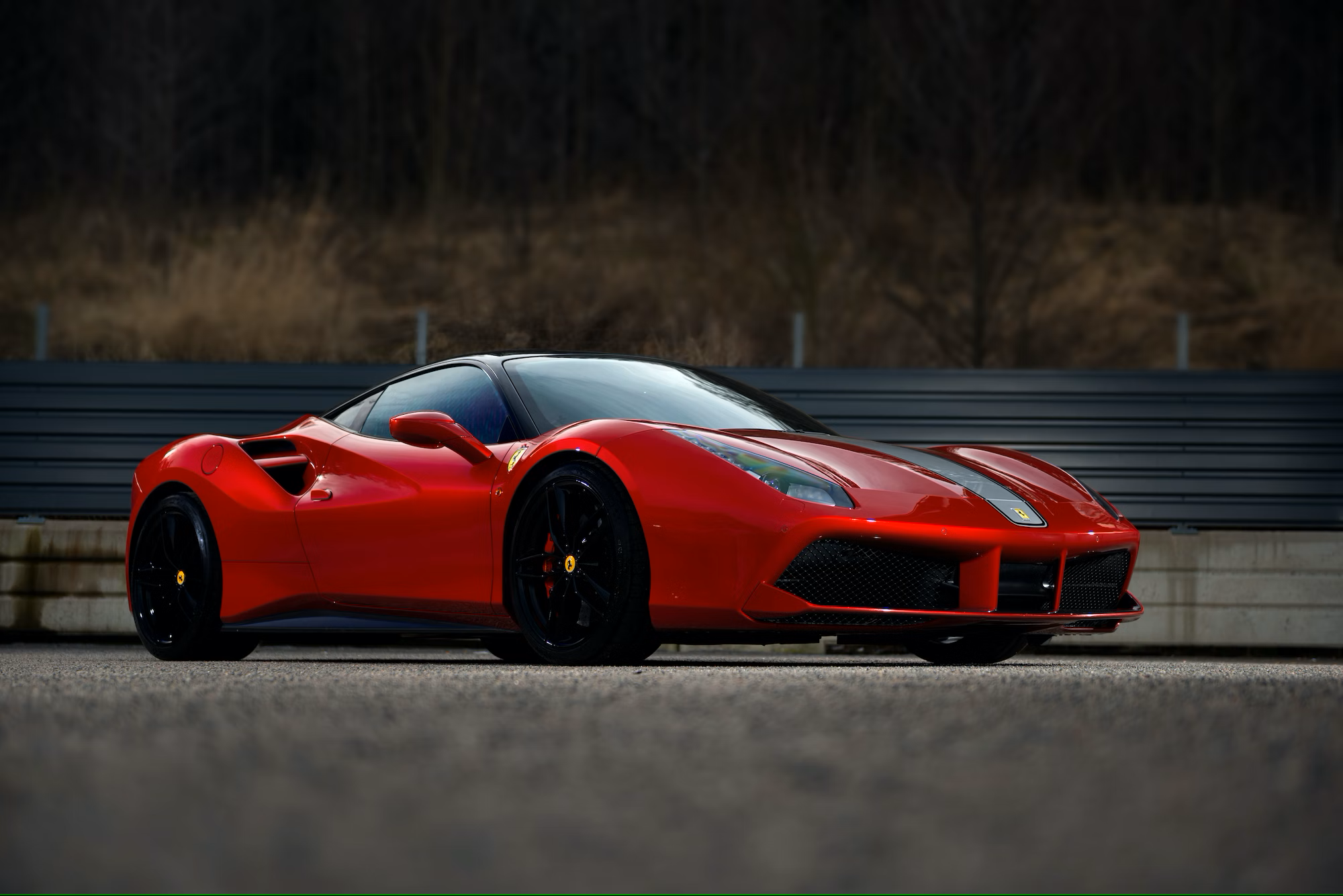 Note: All photos are courtesy of Collecting Cars