Up until 2019, highly maintained and low mileage examples of a Porsche Carrera GT could be acquired in the used car market for around $600,000 to $700,000. However, prices have skyrocketed since then, with the mid-engine supercar now typically selling for over $1.5 million and fetching as much as $2 million for low-mileage models.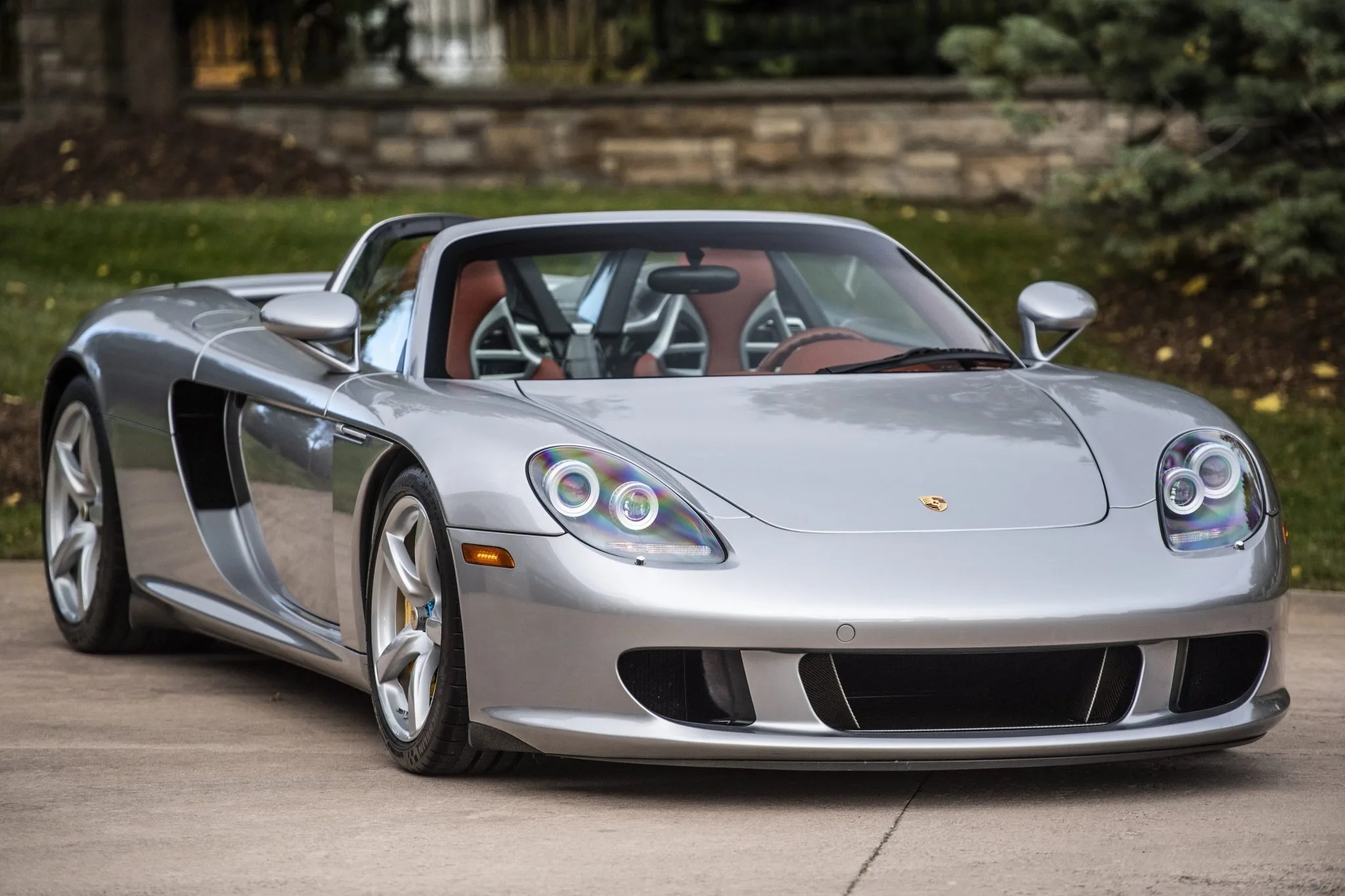 This particular Carrera GT is a 2005 model with around 17,000 kilometers (about 11,000 miles) on the odometer, slightly higher than some of the other examples sold in the last two years. Despite this, it is expected to sell for an exorbitant amount and is currently being auctioned off on Bring a Trailer, with the current highest bid standing at $1,054,000 and with less than a week remaining.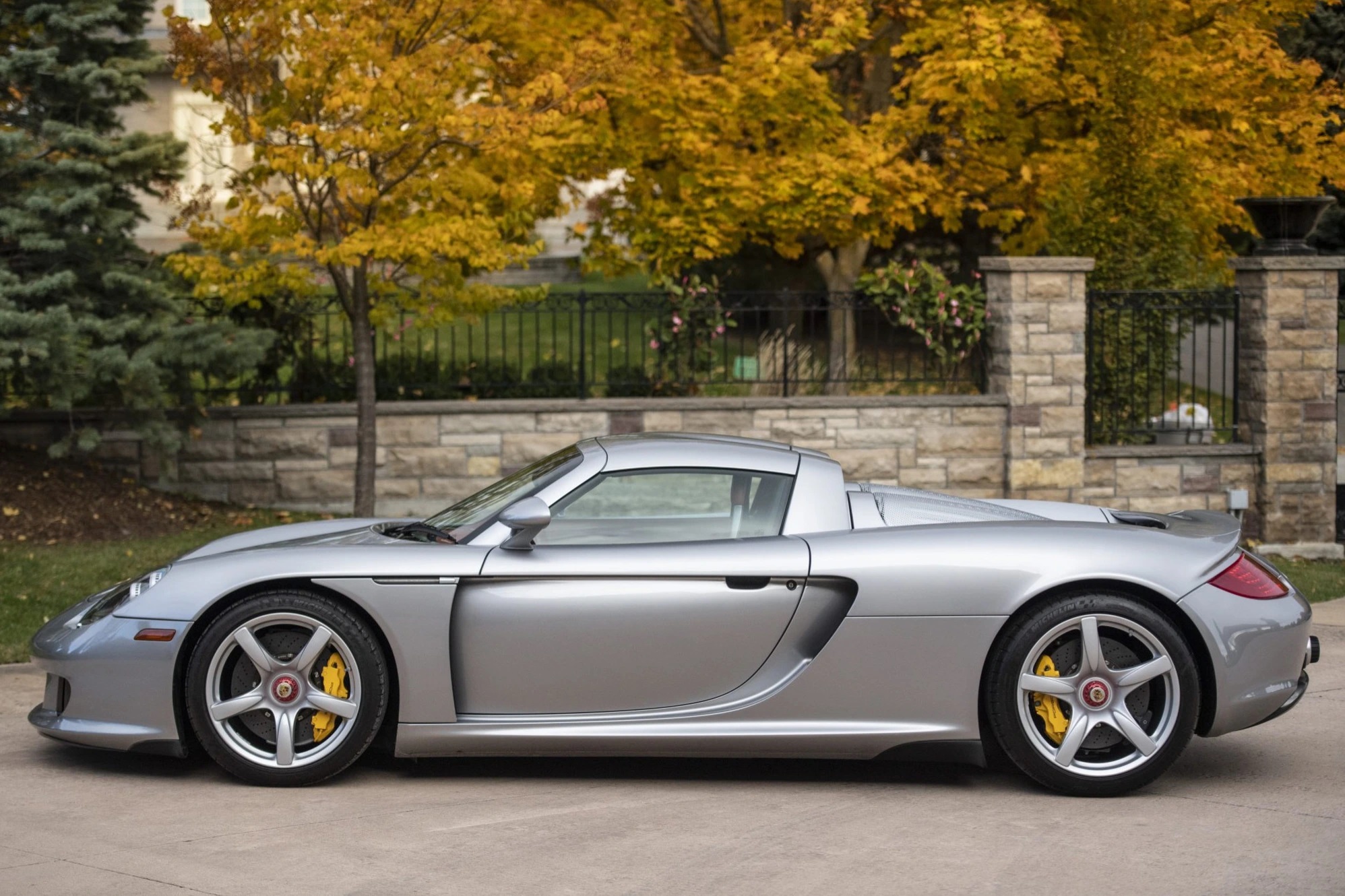 The car's exterior is painted in GT Silver Metallic, and it retains the original 19×9.5-inch forged magnesium front wheels and 20×12.5-inch rear wheels, fitted with Michelin Pilot Super Sport tires. However, since these tires are no longer in production and have been replaced by newer models, it may be prudent to replace them.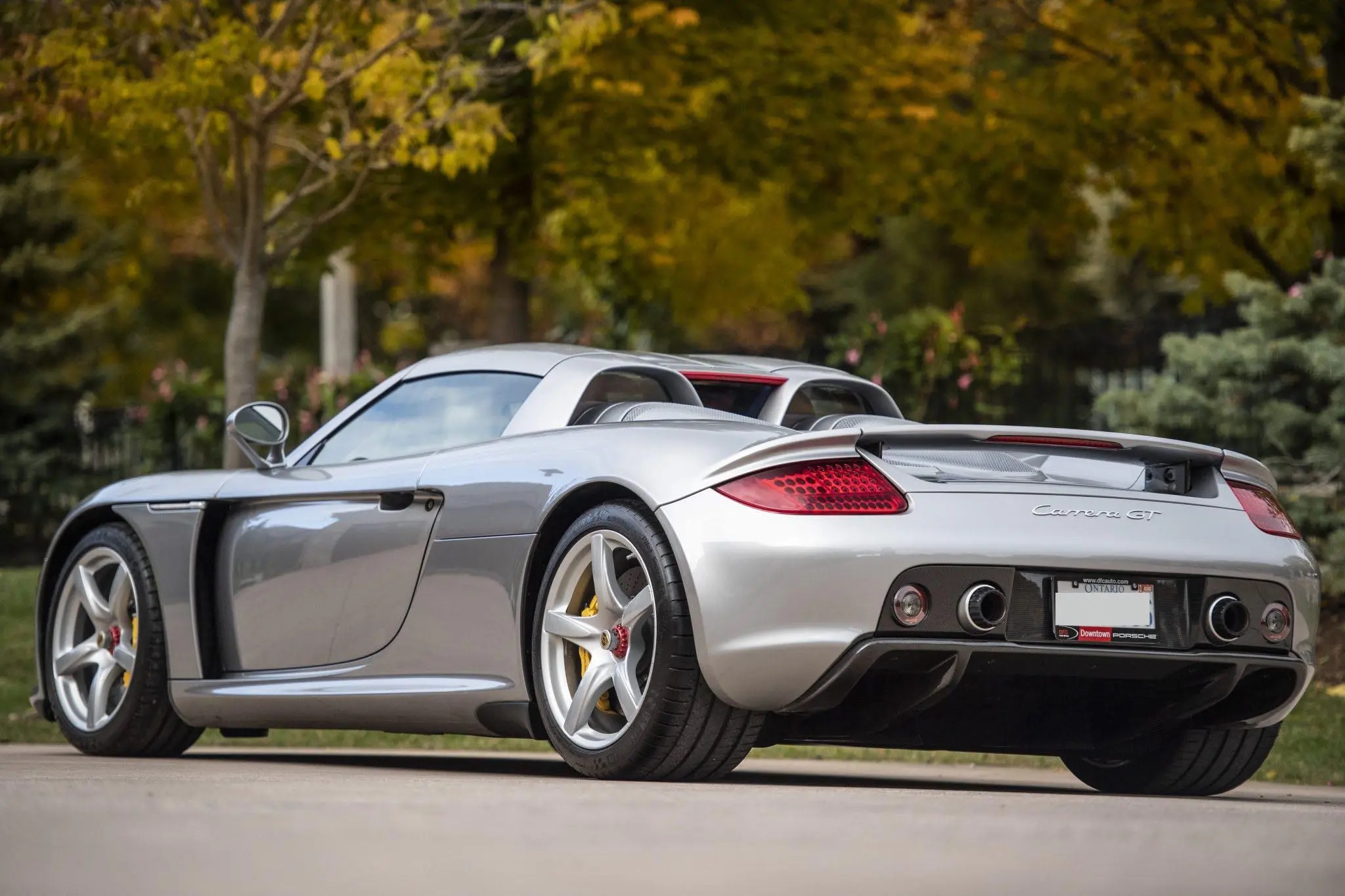 The Carrera GT's interior is renowned for its timeless design, and this example is no exception. The carbon fiber seats are upholstered in Terracotta leather, which is also used on the dashboard, center console, A-pillars, steering wheel, and door panels. Magnesium, carbon fiber, and aluminum accents adorn other parts of the cabin, while the laminated beechwood knob on the six-speed shifter takes pride of place on the transmission tunnel.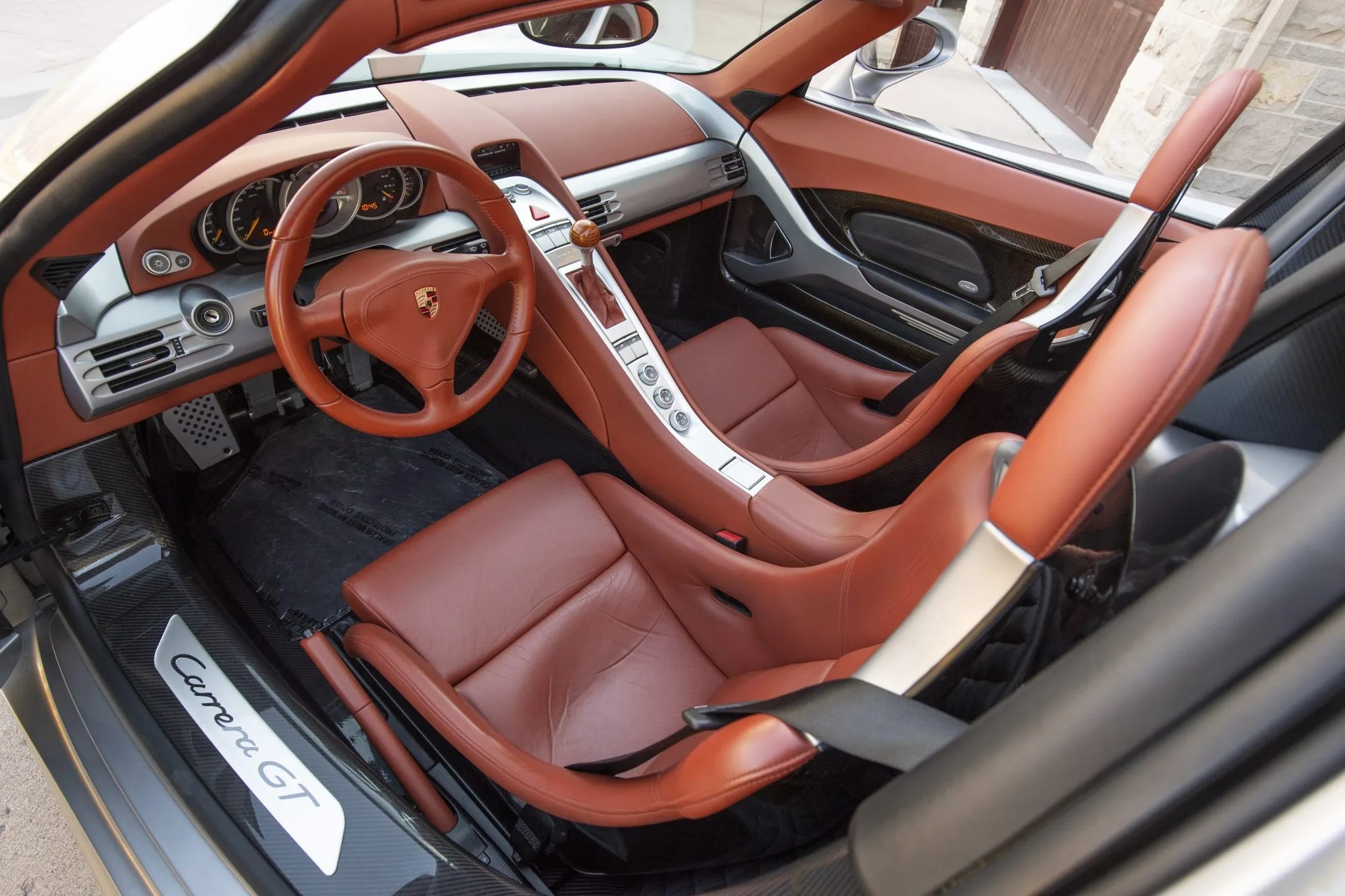 Powering the car is a bespoke 5.7-litre naturally aspirated V-10 that can produce up to 605 horsepower and paired to a 6-speed manual transmission. This enables the Porsche Carrera GT to sprint from 0 to 60 mph in just 3.5 seconds and reach a top speed of 205 mph. These impressive performance figures continue to stand strong, even when compared to the latest offerings from top sports car manufacturers, including Porsche itself.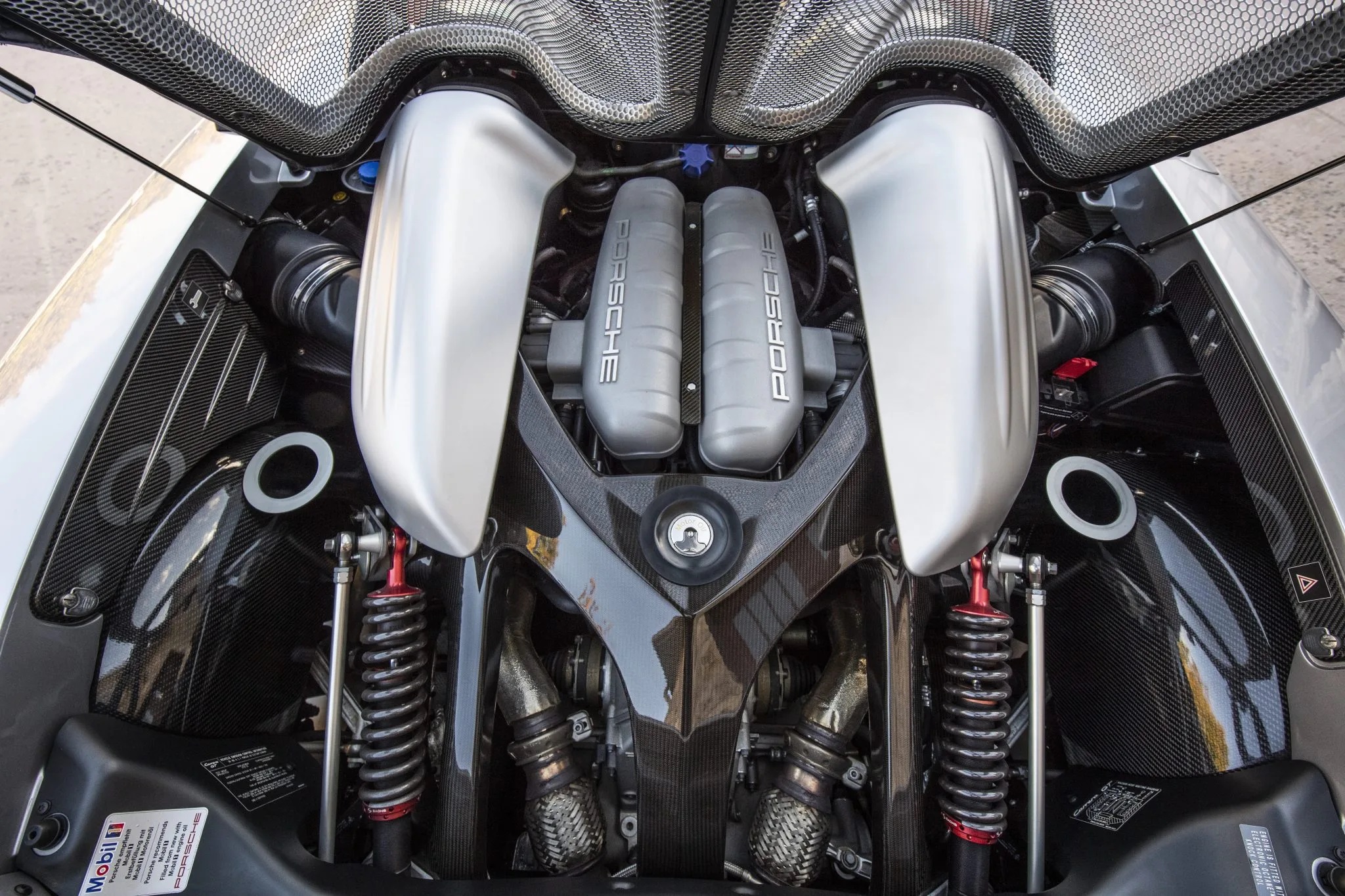 Although the prices of Porsche Carrera GTs have increased over the last couple of years, many car enthusiasts are still dreaming of owning one. So, if you've been looking to own one of these highly-acclaimed V10 supercar from Porsche, you must get this one currently listed on Bring A Trailer before it gets away!
Source: Bring A Trailer