On the recent Koenigsegg press release, the company went to Australia to open the first factory-authorized full-service dealership in the country. With all the hoopla, they invited the cream of the crop of collectors and enthusiasts to enjoy the sights and sounds of high society.
There were drinks, a black CCR and an orange CCX on display. Cool beans.
Wait a minute, what's this?
Looks like they also got the first glance of the new hypercar replacing the Agera RS,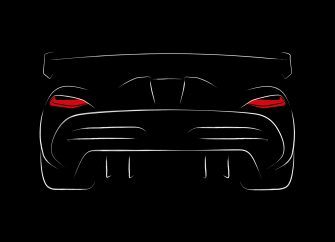 The press release gave this little tidbit of information,
As all Regeras were sold prior to Koenigsegg's arrival in Australia, this eagerly anticipated new vehicle – due for its world debut at the Geneva Motor Show in March 2019 – is the only new model available to Australian buyers at present. Keen customers also had access to the same virtual-reality presentation of the vehicle that was made available to VIP's at the 2018 Geneva Motor Show.
Aussies sure know how to have fun!
[row]
[column size='1/3']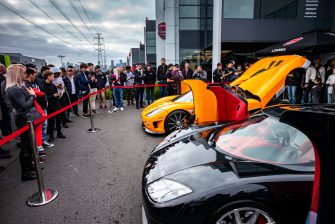 [/column]
[column size='1/3']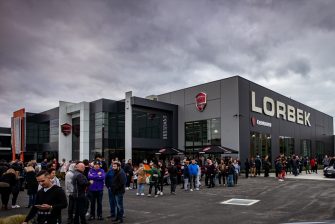 [/column]
[column size='1/3']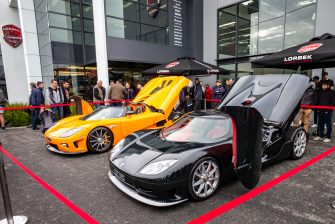 [/column]
[/row]