I'm sure you have heard about Hennessey before, over the last 30 years John Hennessey and his team have made some of the fastest cars ever, and let's not forget those insane 6×6 Velociraptor pick-up trucks based on the 2017 to 2021 Raptor 4-Door Truck, priced at $349,000 which makes it a lot cheaper than the famous Mercedes-AMG G 63, and quite honestly, I rather like a black Velociraptor, having six wheels might not be the most practical, especially when trying to find a parking space, but you will leave an everlasting impression, more on having six wheels later on.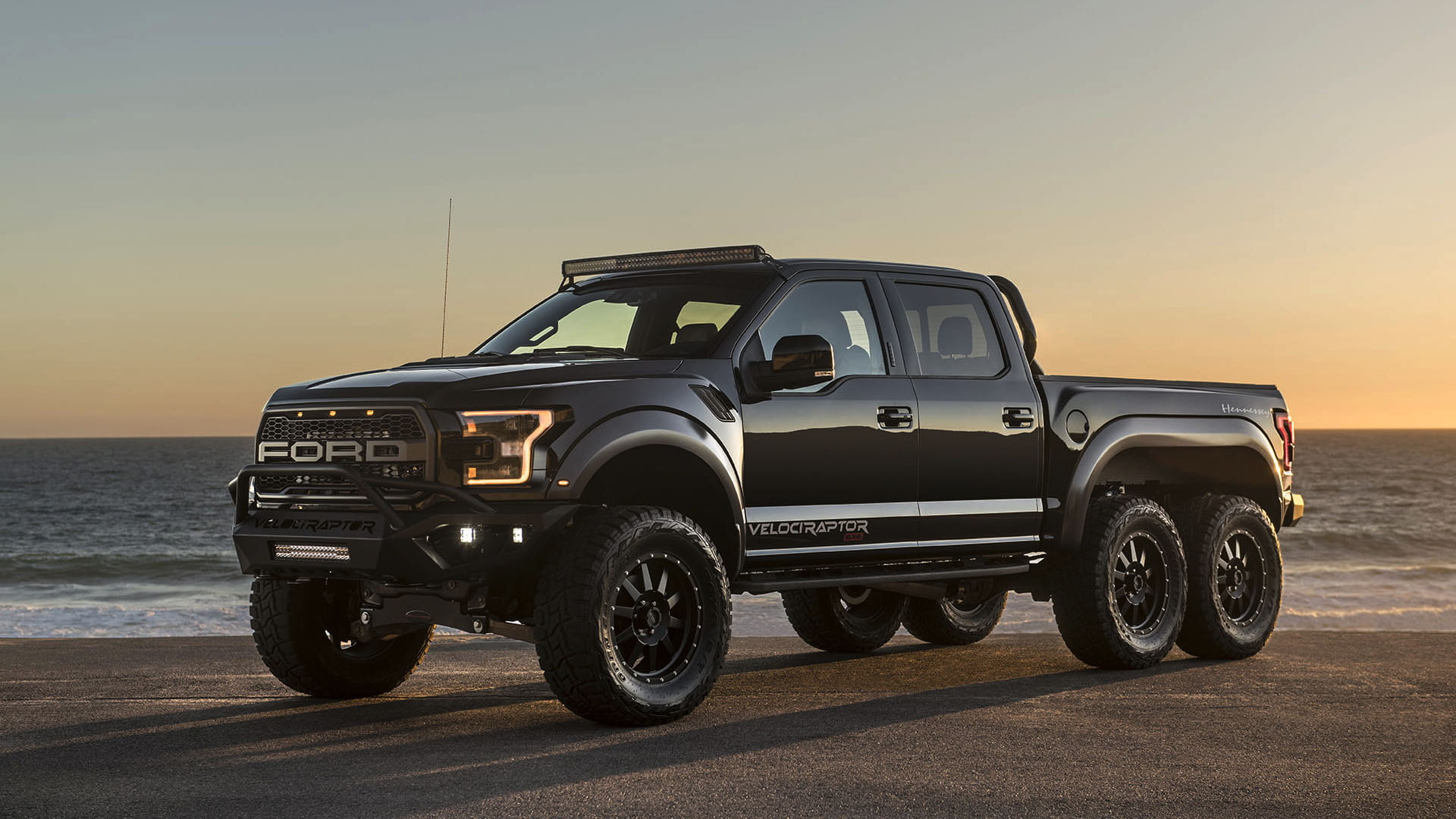 More recently we've seen the stupendously fast Hennessey Venom F5, designed and developed to be the fastest car on the planet, powered by a rear-mid-mounted 6.6-liter twin-turbocharged V8 engine, the total power output is 1,817 hp at 8,000 rpm, and that inside a car that weighs only 1,360 kg (2,998 lb), the aim for this $2,100,000 is a top speed in excess of 500 kph (311mph) while only 24 units will be built, of all which have been sold by the time you are reading this.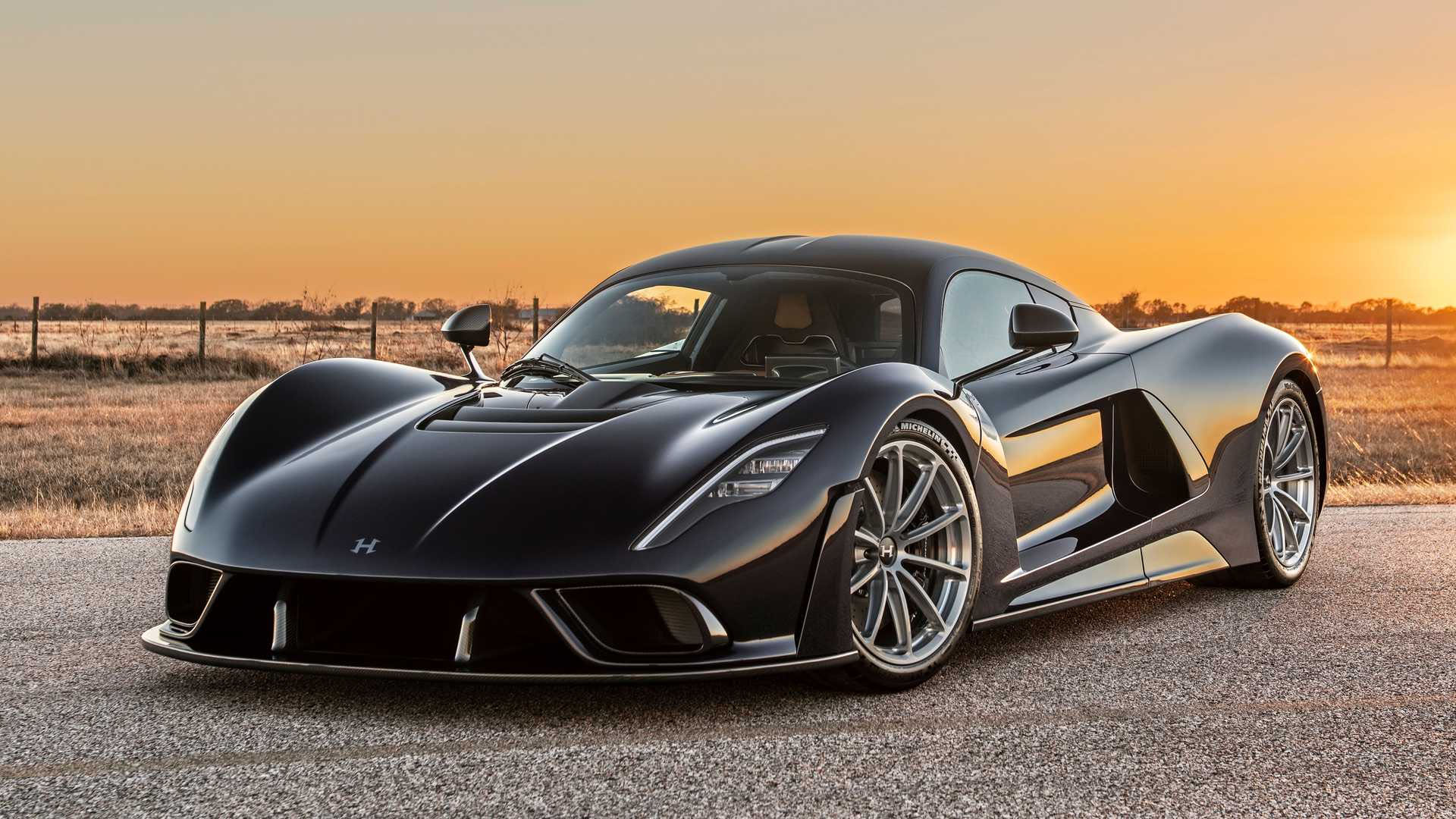 But the Venom F5 comes with a catch, apparently, the car doesn't have an airbag, and while Hennessey intended this car as a serious track weapon, it is street-legal in the USA, but only for a maximum of 4,023 km each year on open roads, how strange is that? Still, with acceleration figures of just 4.7 seconds to reach 200 km/h and just 24 units in the world, who cares, right? It seems about 15 of these will remain in the USA while the remaining 9 are sold to Europe, Asia, and the Middle East.
So it's time for John Hennessey to come up with something new to succeed the Venom F5, and by unveiling the Project Deep Space recently he did just that, and if you thought a Velociraptor 6×6 or the Venom F5 was a bit ludicrous, think again, Project Deep Space looks like a child out of wedlock between the two: a six-wheeler, four-seater, Hyper GT that is also all-electric with a combined power output over 2,000 hp.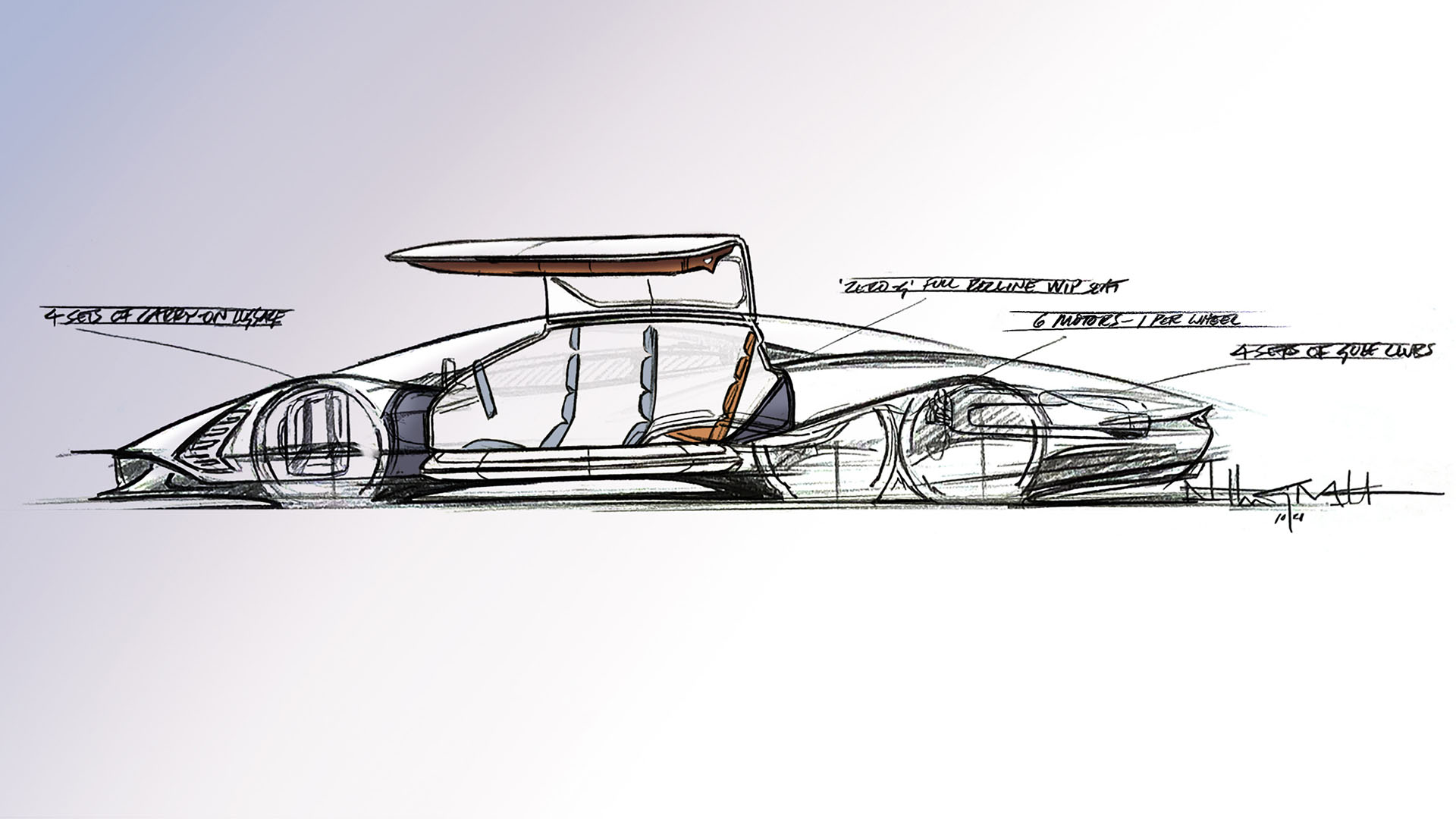 It will be another five years or so before we'll see the first production version of Project Deep Space as Hennessey mentions 2026 before the first of his new electric Hyper GT will be made, but the pencil sketch alone makes us wonder if he's serious about this, or if it's a fluke. Just look at the drawing above, not only do they intend to use six wheels, each with its own 400 hp electric motor, but also a totally innovative seating configuration, derived from private aircraft it seems, and what will become the largest gullwing doors ever on a car … is this insanity or sheer genius?
Just imagine how long this car will be in the end, in the video (you can find it at the end of this article), John and his designer, Nathan Malinick, talk about a 220-inch wheelbase with an overall length of almost 22 feet (6,7 meters), that's even longer than the Mercedes-Maybach S650 Pullman, and because the car will come with six-wheel drive, there is a 50% increase in grip at the rear for a design that is capable of seating four people, and still add enough luggage space for all of them, and while you may be looking at the side profile and you'll notice three rows of seats, you might be wrong, Hennessey got inspired by the McLaren F1 three-seater, so the driver in Project Deep Space will be sitting in the center, two passengers will be a little further backward, but alongside the driver to offer massive legroom, and then you get the VVIP seat in the back.
Yes, that's a Very Very Important Person seat depicted in brown on the drawing below, apparently, a term from private jet interior design to describe the ultimate luxury seat in the cabin, and while this position will come with the top of the line electronics and other goodies inside Project Deep Space, the seat will be able to completely recline into a bed almost … this Hyper GT almost doubles as an RV.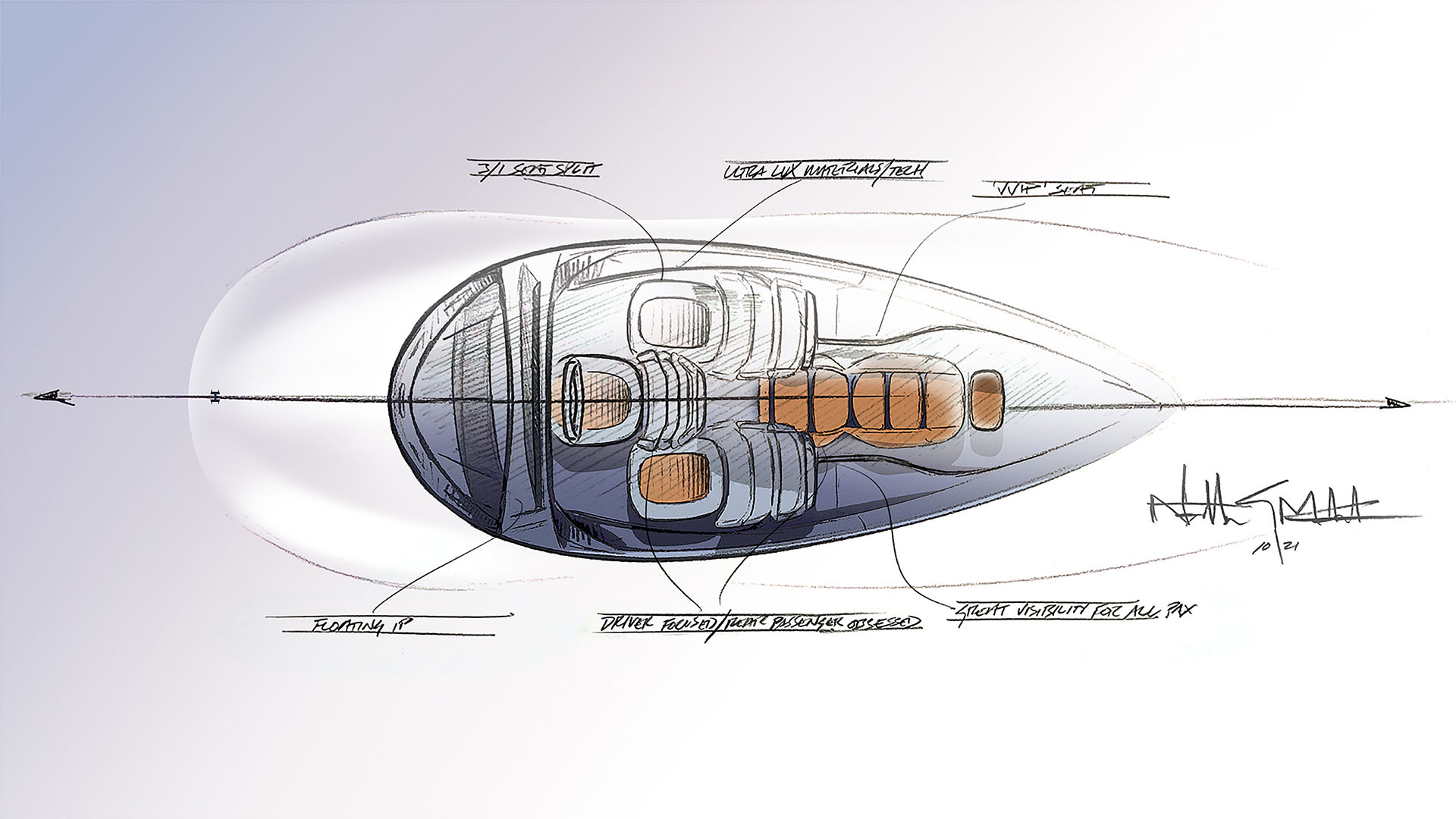 "In Project Deep Space, we've merged the essence of early-twentieth-century grand tourers with an otherworldly hyper GT form that leaves no doubt about its capability and intent" says Hennessey Director of Design, Nathan Malinick. "Integrating many industry firsts, our next all-new model turns the EV 'hypercar' concept on its head while exhibiting our 'art of reduction' design philosophy. By combining Hennessey's passion for performance with the pinnacle of automotive luxury, we will offer our customers the best of both worlds with a central driving position, ample space for passengers, room for luggage, and best in class performance. The result of our advanced development program will be a car like no other."
Because the car is so large, they will be able to fit a massive battery too, which will offer unseen values for range, thanks to the ultra-light-weight chassis and extensive use of carbon fiber for the body with those massive gullwing doors, Hennessey intends to keep the overall weight down as much as possible without compromising the use of high-quality materials on the bespoke interior of this $3,000,000 Hyper GT, which will be limited to just 105 units worldwide too by the way, and the first order has been booked, a Venom F5 client has already signed up for this new six-wheel Hyper GT.
Hennessey Special Vehicles will construct the new electric hyper-GT at its advanced production facility in Sealy, Texas, working closely with technology partners including Shell Pennzoil and Delta Cosworth to develop the electrified powertrain, the dedicated facility, which is currently building the Hennessey Venom F5 hypercar, sits adjacent to the Hennessey Performance factory that produces more than 600 high-performance cars and trucks each year.
Check out the introduction video from Hennessey below: