The idea of driving a 6-Liter V12 convertible might be appealing to many, but cars like this usually tend to be in the six figures range, some even closing in on 7 figures … but if you are ok with getting an older, classic model, this 1990 Jaguar XJS Convertible might be an option, currently being listed on BringATrailer, at the time of writing the maximum bid is below $15,000 … so is this a bargain then?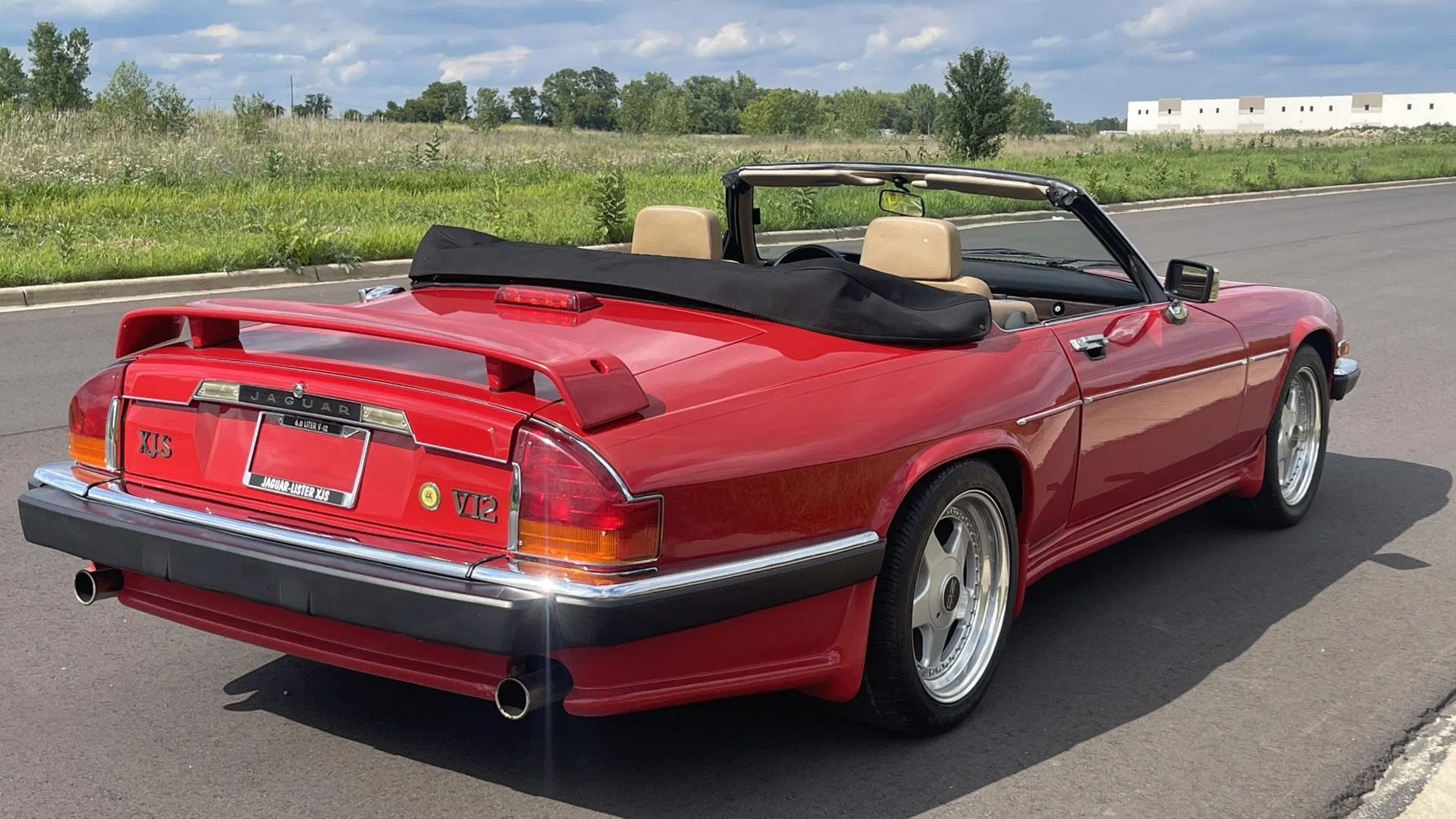 I hope you take a close look at what you would be getting yourself into when you buy this car or any 30-year old classic for that matter, especially with a massive V12 engine under that long hood, while you could argue this is a classic car that will appreciate over time and become very valuable in the long run, right now it's just an old Jaguar with a very limited interest on the car market, made even worse by the fact this one is a custom one.
A classic, collectible car first becomes just another old car at a certain point in its life, just like this 1990 Jaguar XJS Convertible, old cars don't have a lot of value and sometimes end up in a car graveyard to die a slow death or become a parts car to keep other 'old' cars running. But at a certain moment in time,  some old cars become classics, and then things get interesting as their value goes up, in some cases quite considerably might I add.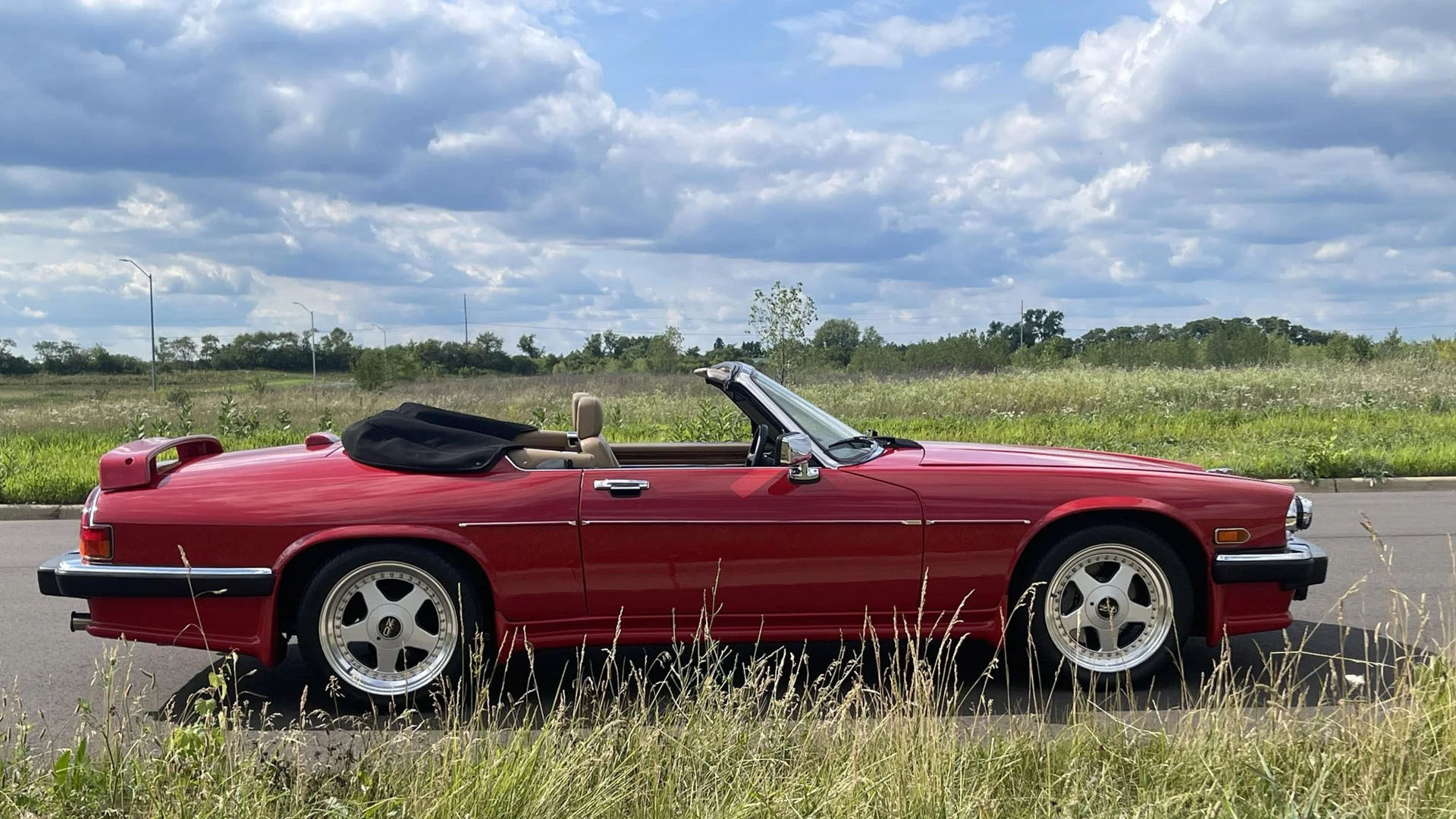 In the case of Jaguar, I'm sure we can all agree on the fact that the E-Type is a collector's classic these days, and quite frankly the XJS models just haven't reached that point yet, sure there are owner's clubs out there for this big coupe from the UK, and some of these might demand a nice premium … but this red sample from 1990 with the original style taillights just won't, and my guess is this specific one will never become a collectible classic either, sorry.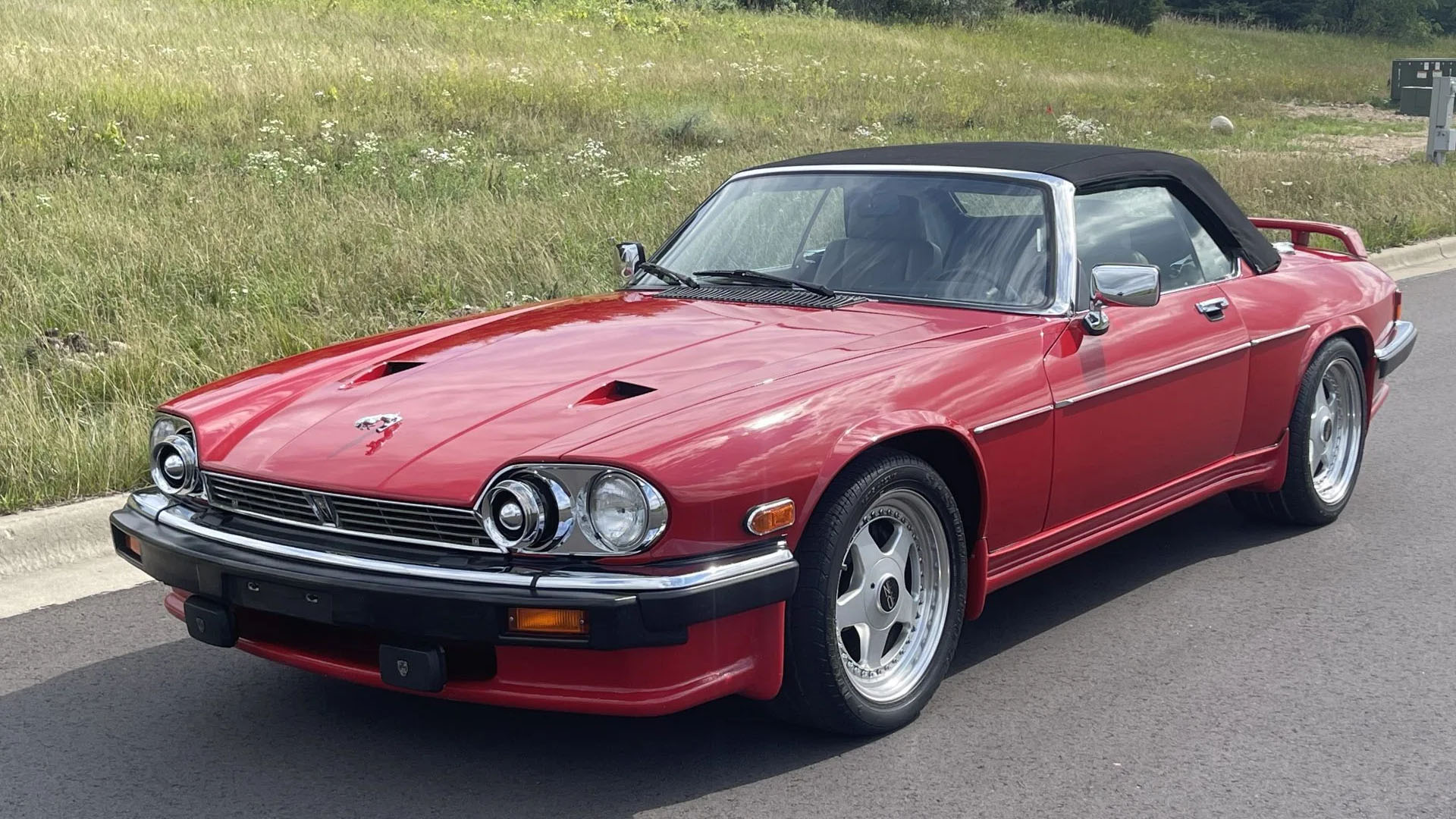 Personally, I rather like the styling and the idea behind the Jaguar XJS, being a successor to the E-Type, the XJS was intended to be a big, comfortable and luxurious GT, and the V12 engined ones were impressive in their own time, the top-of-the-line version, especially in convertible form like the 1990 model presented here … but that's where the good news ends for this specific model, as in the long run only factory original cars will become collectible, and this red one has been heavily modified.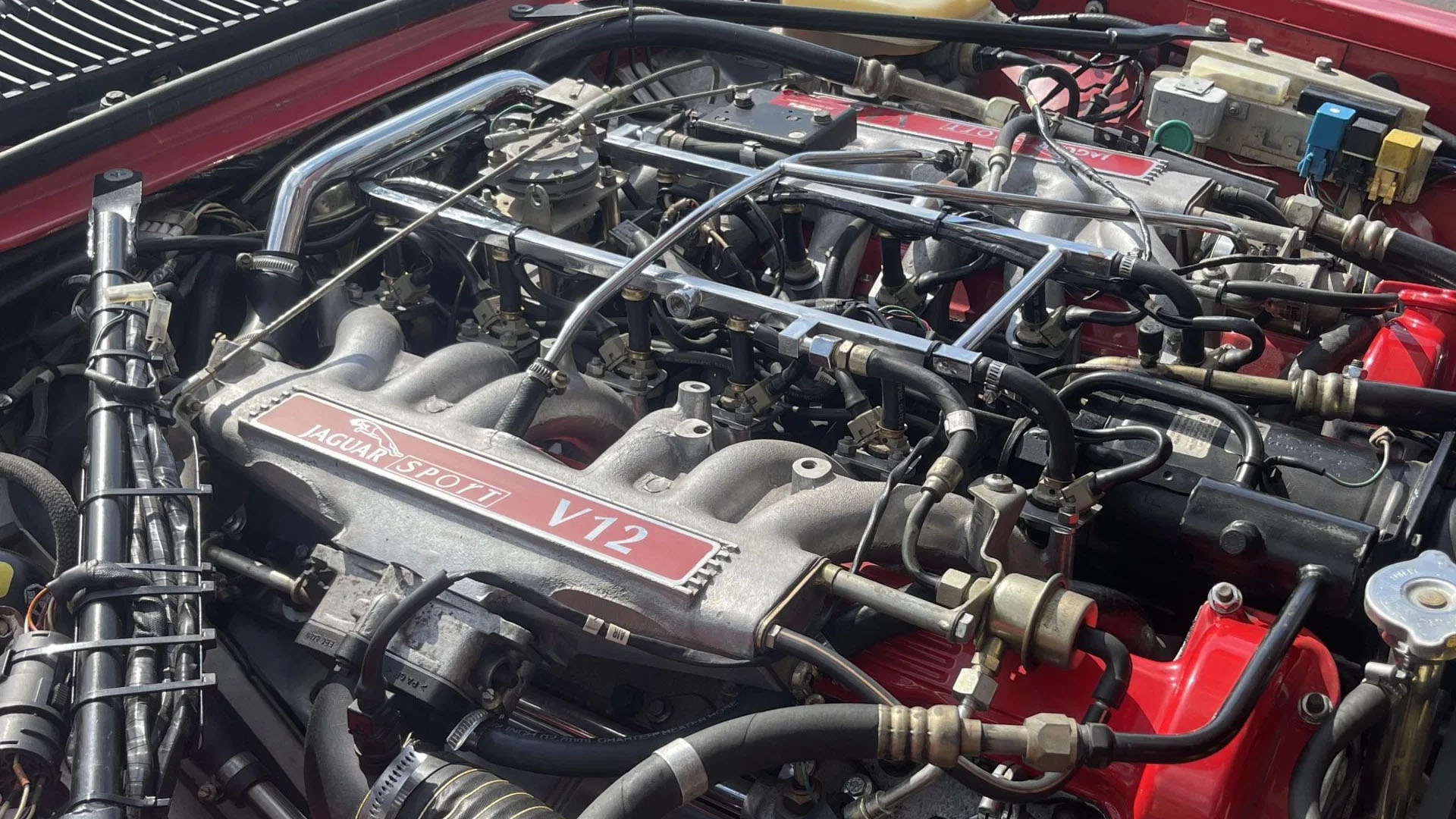 While this might have been a great idea when this car was 'current', owing an older customized car isn't always a good idea, in this case, the original, numbers-matching 5.3-Liter V12 got destroyed and has been replaced by a more modern 6-Liter V12 engine, still from Jaguar, but taken from the XJR-S sedan, complete with Jaguar Sport cam covers, further upgraded by Hyper Engineering with a cold-air intake and a custom Zytek ECU for increased performance.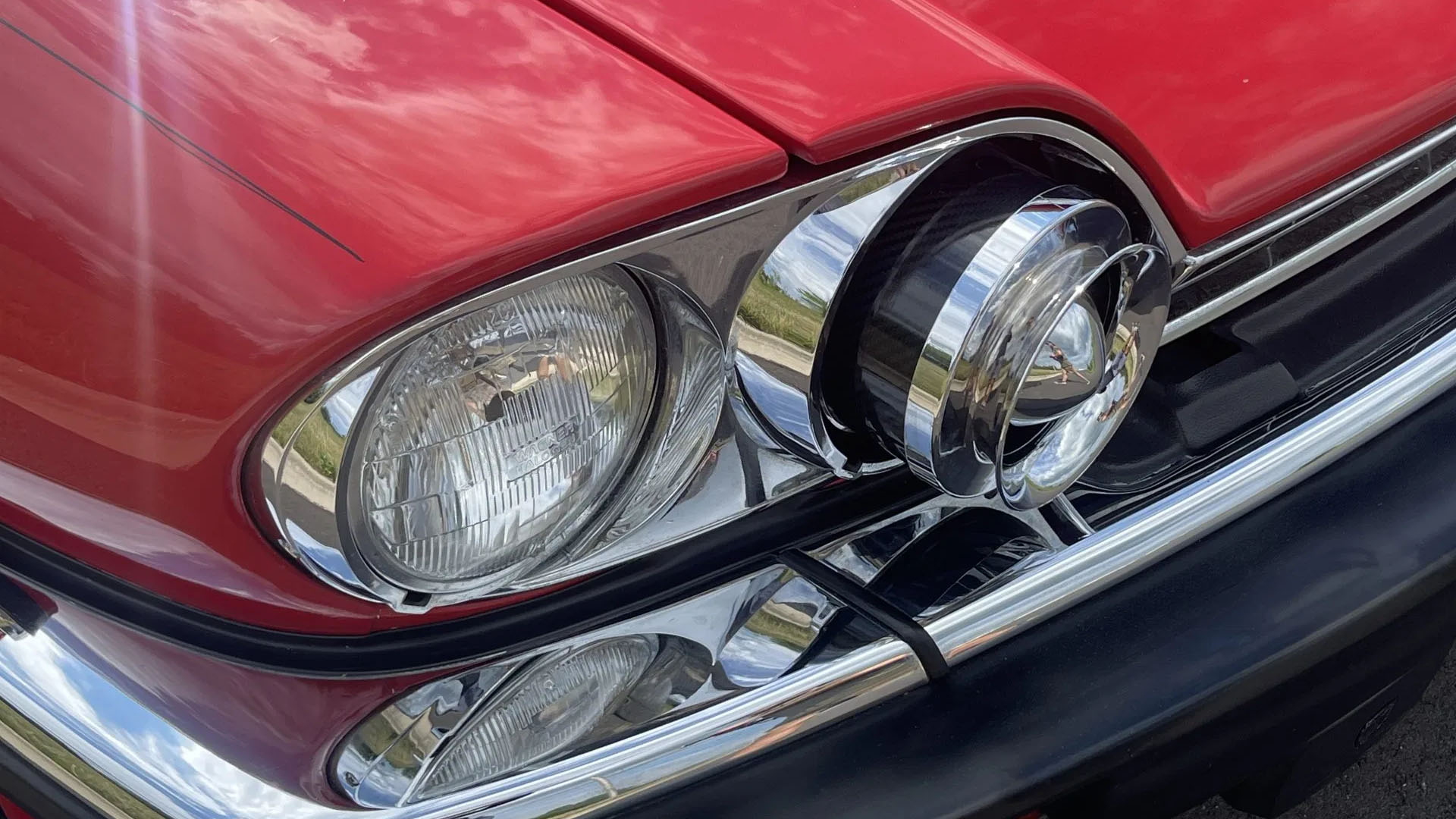 To get even more cool air into that Hyper Engineering intake, the headlight pods on this US-spec Jaguar XJS have been altered, the standard dual headlights have been replaced by single units, the inner headlight units were removed, and two custom-made Hyper Engineering cold air intake were fitted, fully chromed to match the rest of the front, and that was only the start of the customization on this XJS Convertible.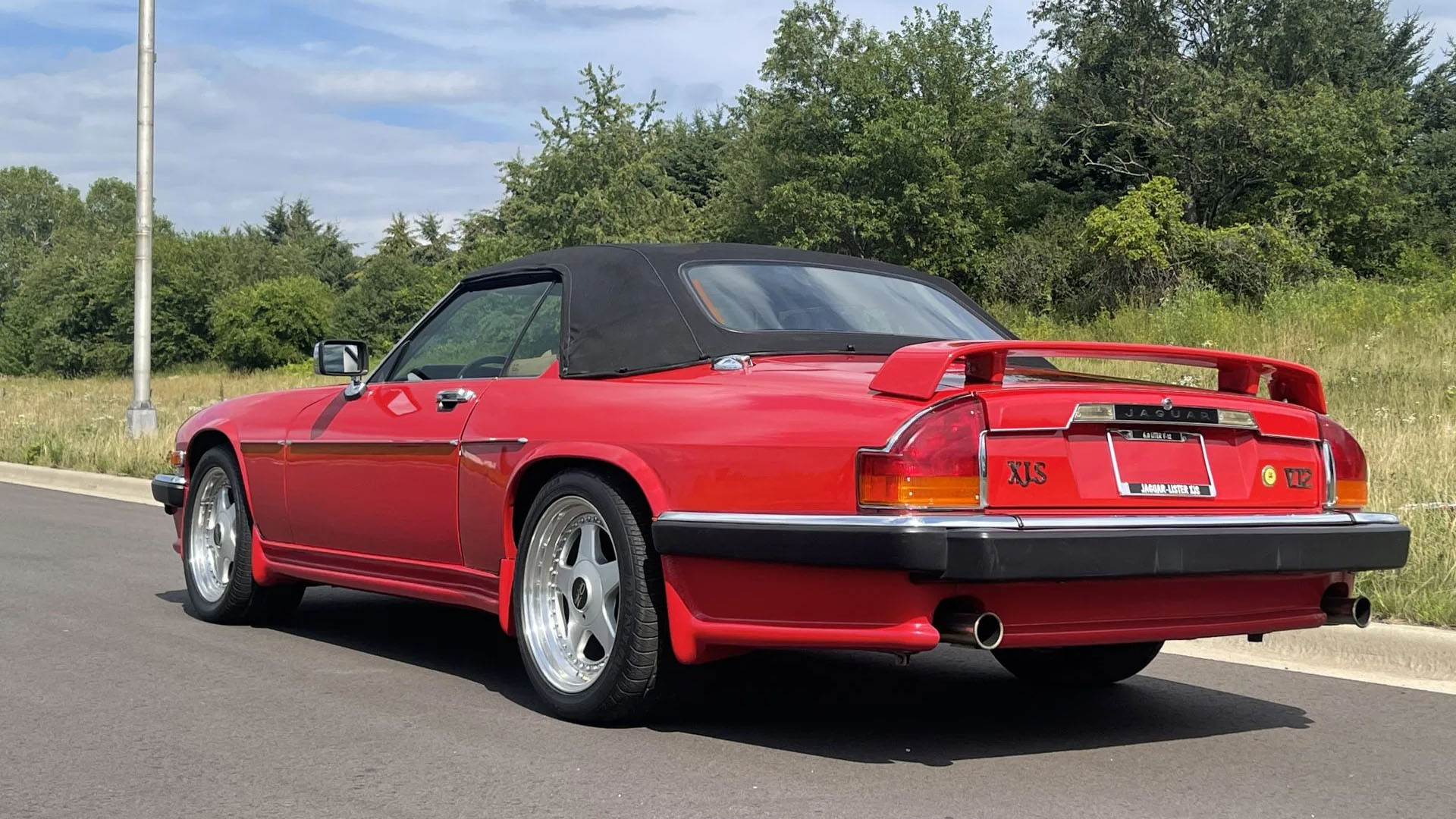 An extensive Lister aerodynamic kit was fitted onto this bright red convertible too, consisting of a deeper front spoiler, side skirts, wider rear fenders, a rear diffuser underneath the chromed bumper, and to complete the looks a rear wing sits on the luggage cover, with an opening for the automatic antenna, a very special touch courtesy of Lister is the new engine cover with dual NACA inlets for even more cool air for that large V12 engine.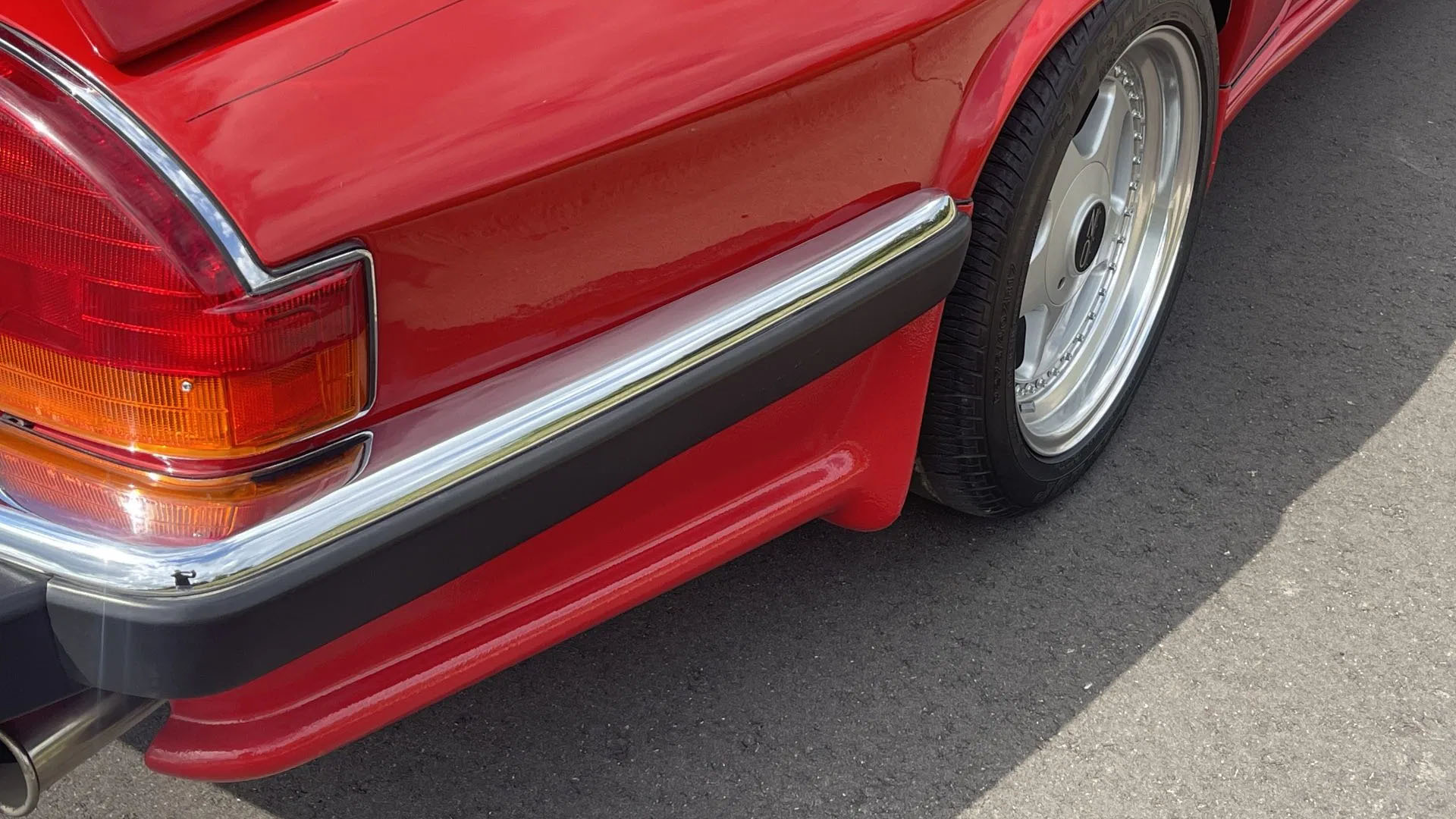 Many years ago these 17-inch OZ Racing wheels in multi-piece Futura design were very popular, but today they do look rather dated, tires are impressive Dunlop SP Sport 4000 units in a wide 275/40 size, the brakes have been updated in 2001 by Hyper Engineering together with beefier torsion bars … to make the car sound as good as it looked, stainless steel exhaust manifolds joined the replacement engine, and the original three-speed transmission was replaced with a five-speed manual unit from Gretag … it's obvious not much of the 1990 XJS remains today.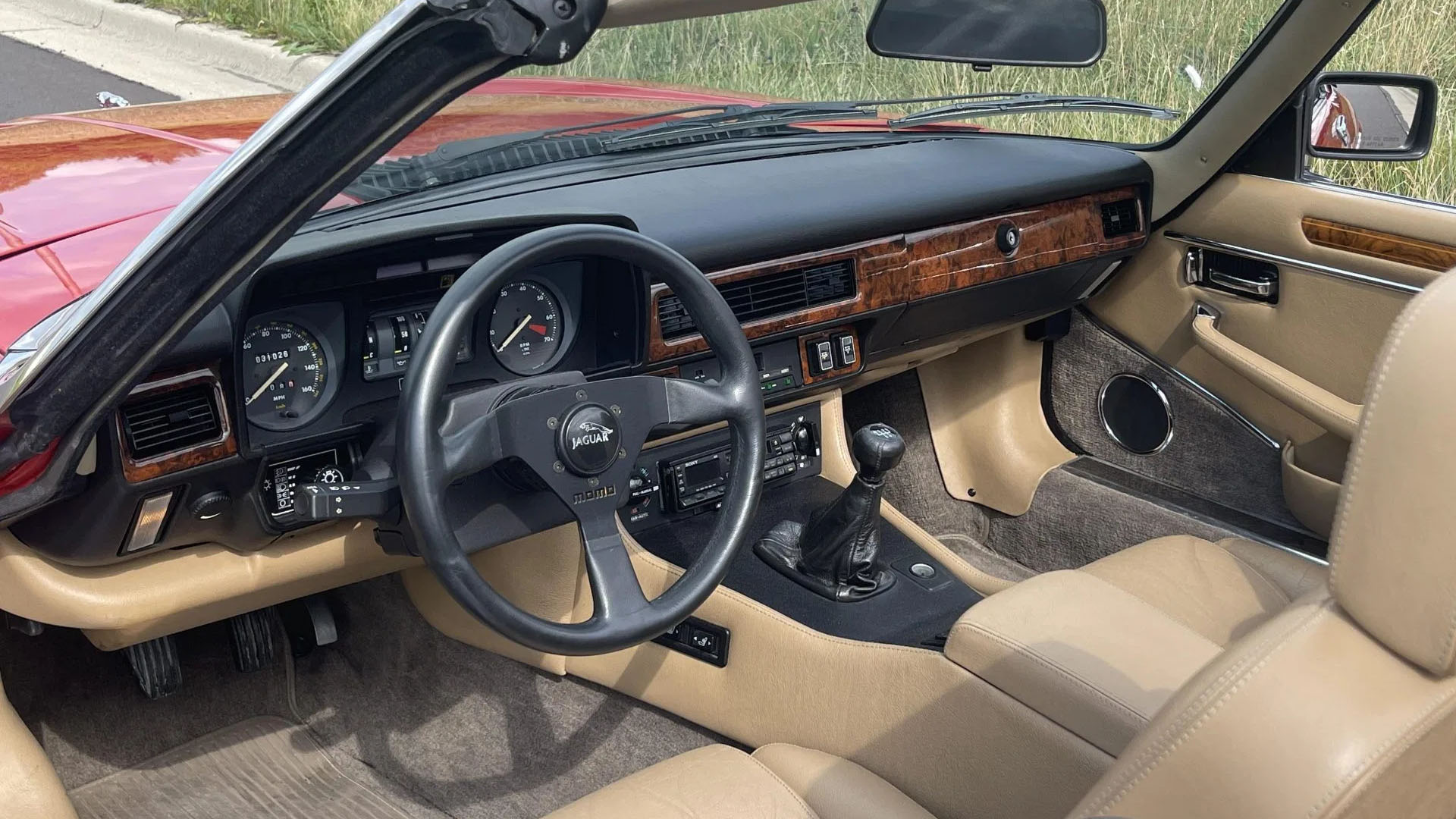 The interior inside this red convertible looks amazing, finished in tan leather on the seats, door panels, central console … there is soft leather and wood everywhere inside this classic Jaguar, with a period-correct Sony cassette stereo complete with a CD changer in the trunk, naturally this convertible GT comes with air-conditioning to keep cool when you close the black cloth roof, which is power operated as you would expect, a custom MOMO steering wheel matched the black leather on the top of the dashboard.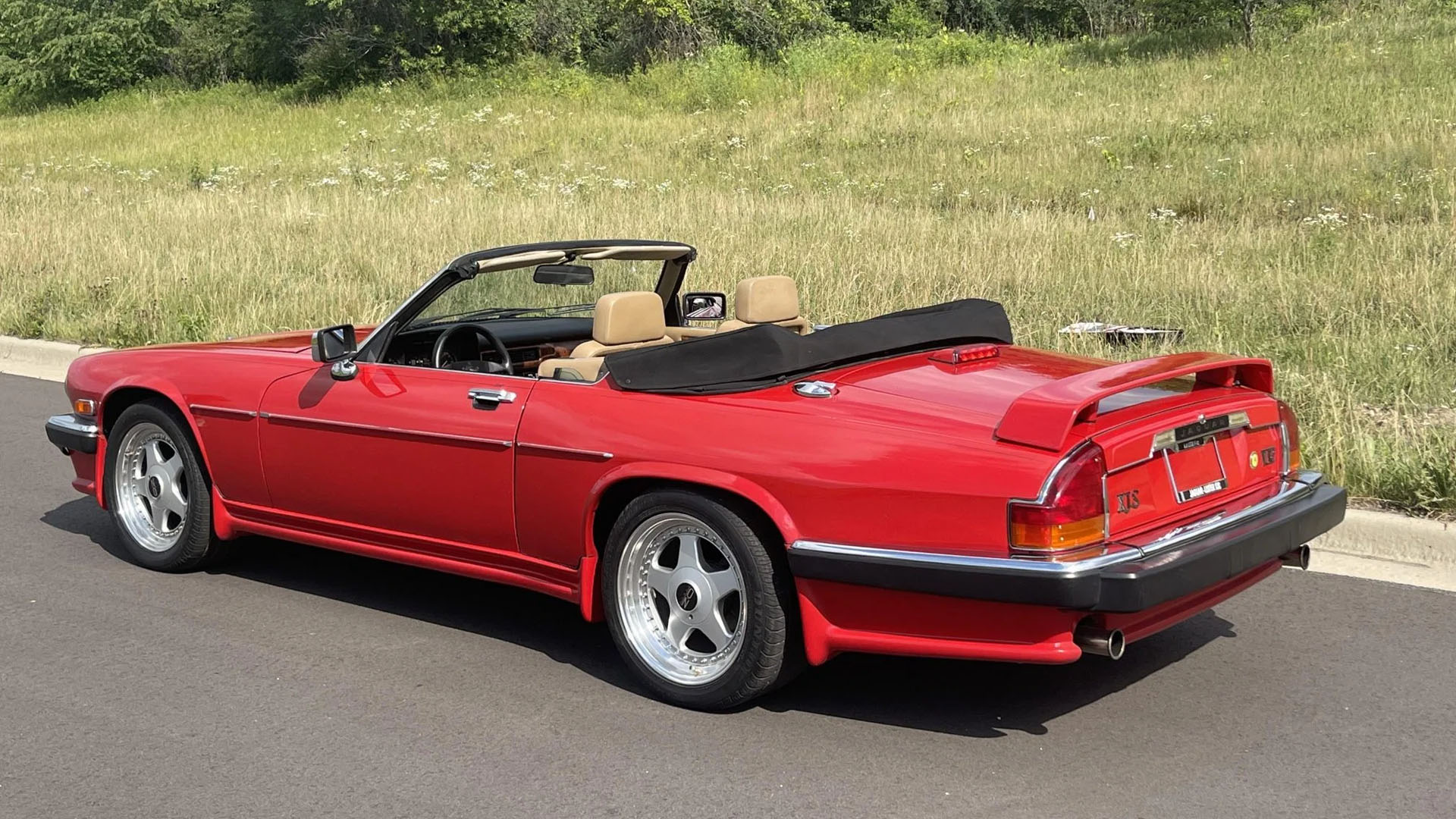 Chassis SAJNW4845LC172726 now has about 31,000 miles on the odometer, which comes down to 1,000 per year on average, and if you would buy this car today, you should just enjoy it, driving around with the top down under the sun, listening to that V12 engine. This isn't a future collector's item you should park in your temperature and humidity-controlled garage and just wait for the value to rise … that will not happen for this car, it's been modified too heavily to become a classic that will be sought after by collectors in a decade or so, collectors look for numbers-matching samples in good condition, not a personalized interpretation like this … so this one is just about having fun with it while it lasts, enjoy it to the fullest and don't worry about adding miles … just drive it.