1967 Iso Grifo 7 Litri
In 1968, Iso Rivolta fitted the 7-liter Chevrolet L71 engine in their Grifo sports car. This required numerous changes to the car including a large square hood scoop. Outfitted with a body from Giugiaro, the '7 Litri' was a potent option to Lamborghini or Ferrari.
With the Tri-Power, Chevrolet 427 V8, the 7 Litri was capable of 435 hp at 5800 and it had a theoretical top speed of 300 kph. At the time this was the the most potent Chevrolet V8 intended for street use.
Like the Grifo GL, the 7 Litri was well equipped with a 5-speed ZF transmission, leather interior and a wooden dashboard. It was designed by ex-Ferrari engineer Giotto Bizzarrini who sold competition versions of the model.
920.242
Our feature car, chassis 920.242, was one of the first 7-liter cars and was imported by the factory to display at the 1969 New York Auto Show. Painted in Bresso with Campagnolo wheels, air-conditioning and a 4-speed manual, it was the top specification available for a Grifo.
Chairman of the Textile Rubber & Chemical Co., F. Harvey Howalt Jr. of Dalton, Georgia became the car's first owner and he retained it for a decade. By 1980 the car had covered only 35,000 miles. It was never fully restored until 2003. After the seven year restoration it was repainted Viola Negro with Magnolia leather interior.
Iso Grifo 7 Litri Gallery
See full Iso Grifo 7 Litri Image Gallery here.
Iso Grifo 7 Litri Videos
In Detail
| | |
| --- | --- |
| type | Series Production Car |
| built at | Bresso, Milan, Italy |
| body stylist | Bertone |
| coachbuilder | Bertone |
| production | 66 |
| engine | Chevrolet L71 V8 |
| position | Front Longitudinal |
| block material | Cast Iron |
| valvetrain | Pushrod OHV, 2 Valves per Cyl |
| fuel feed | Three 2-Barrel Carburetors |
| displacement | 6997 cc / 427 in³ |
| power | 324.4 kw / 435 bhp @ 5800 rpm |
| specific output | 62.17 bhp per litre |
| body / frame | Unitary Steel Monocoque |
| driven wheels | RWD |
| front brakes | Discs |
| rear brakes | Discs |
| f suspension | Wishbones |
| r suspension | De Dion Rear Axle with Links and Coil-Springs |
| transmission | 4-Speed Borg-Warner Manual Gearbox |
| top speed | ~300 kph / 186.30 mph |
Story by Supercars.net
Auction Sales History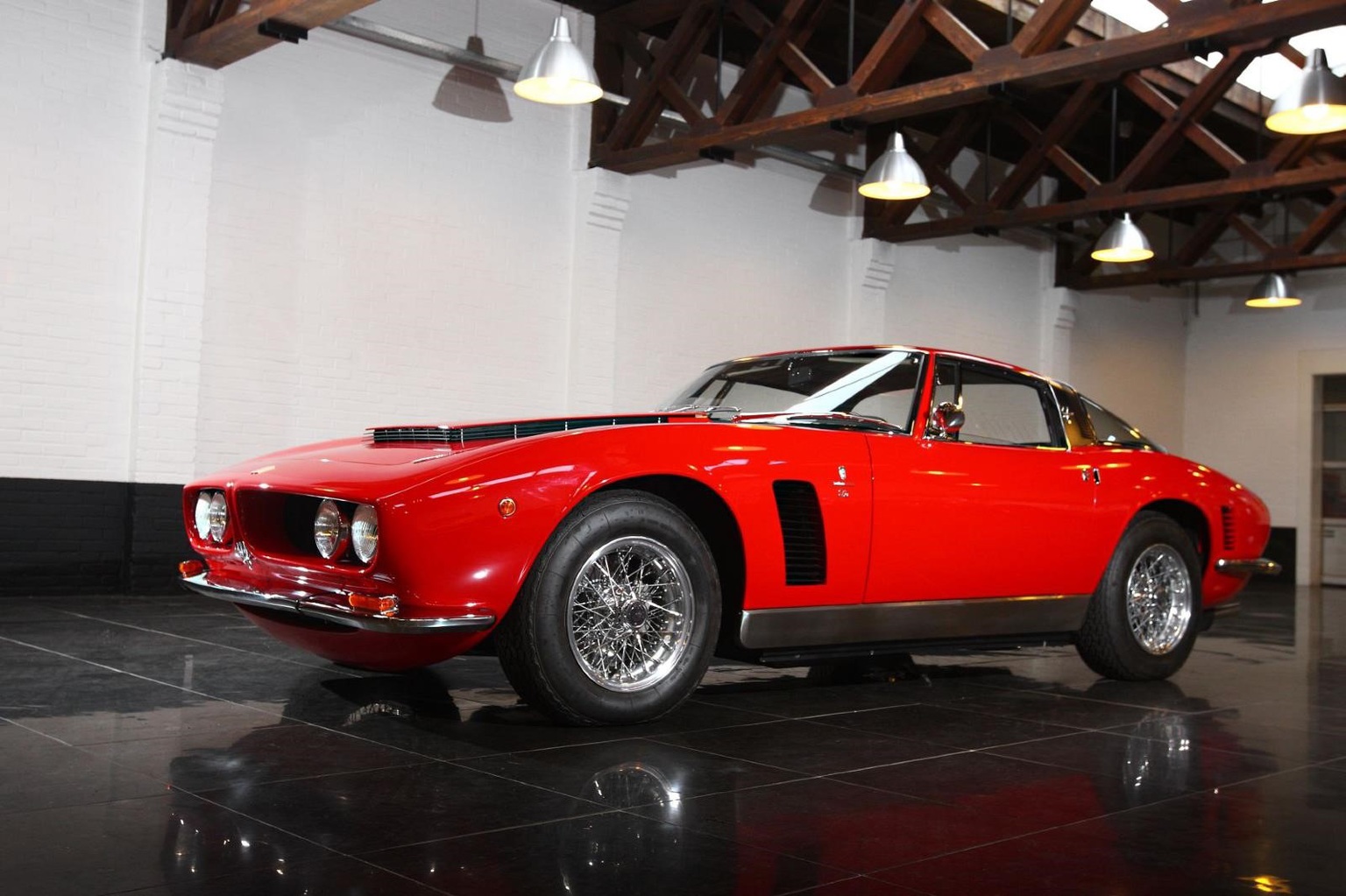 1969 Iso Grifo 7 L7L920241 – sold for €394,400 elivered new at Autobecker, in Düsseldorf, this car was registered on 8 May 1969 in the name of its first owner, Dr. Madaus & Co. It then changed hands twice before being sold in 1974 to a hotelier who kept the car for several years. The current owner told us that during its life the 7 L engine was replaced by a 327 Corvette unit. Five years ago, this car underwent a complete restoration, executed in Germany by Berlinetta Motors: the work totaled €185,000 and the invoices are available in a file! A 7 L engine was put back at that time to make it 100% compliant with the original. In superb condition, this red Iso 7 L has black leather upholstery inside, which has been completely redone down to the smallest detail. It is equipped with a five-speed manual gearbox, which is extremely rare as only 17 Iso Grifos were ever delivered in this configuration. Automatic transmissions were much more common. Auction Source: Rétromobile 2015 by Artcurial Motorcars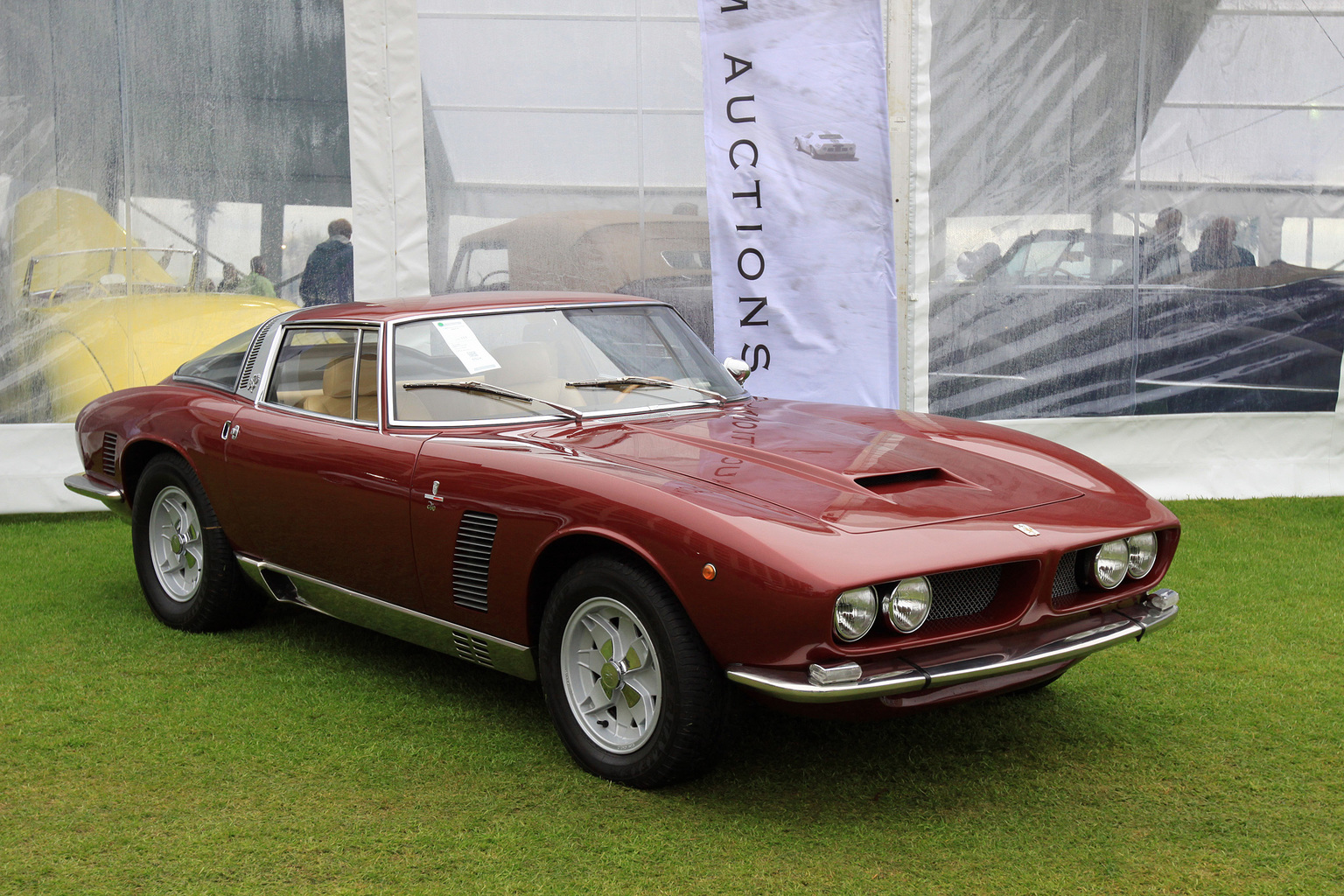 1974 Iso Grifo 7-Liter 250223 – sold for $440,000 "The Ennezeta"; the last car on the Grifo production line in 1974. Utilizes features not seen on any other Iso Grifo. Tastefully modified for grand touring. Invited to The Quail in 2012 as part of the 50 years of Iso display. Auction Source: Amelia Island 2014 by RM Auctions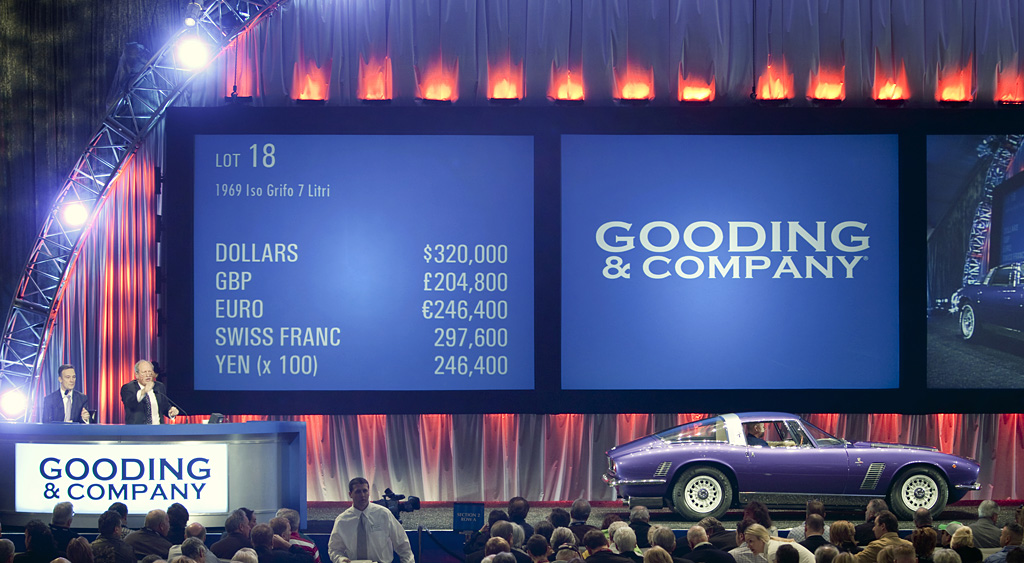 1969 Iso Grifo 7 Litri 920.242 – sold for $352,000 One of Only 66 Examples Built. The First of Six Originally Delivered to the US. Well-Documented Pedigree and Provenance. Subject of Recent Show-Quality Restoration. Best in Class at Concorso Italiano and Avila Beach. Eligible for Leading Concours and Driving Events. An Extremely Rare and Exotic 1960s Supercar. Auction Source: 2012 Scottsdale Auction by Gooding & Company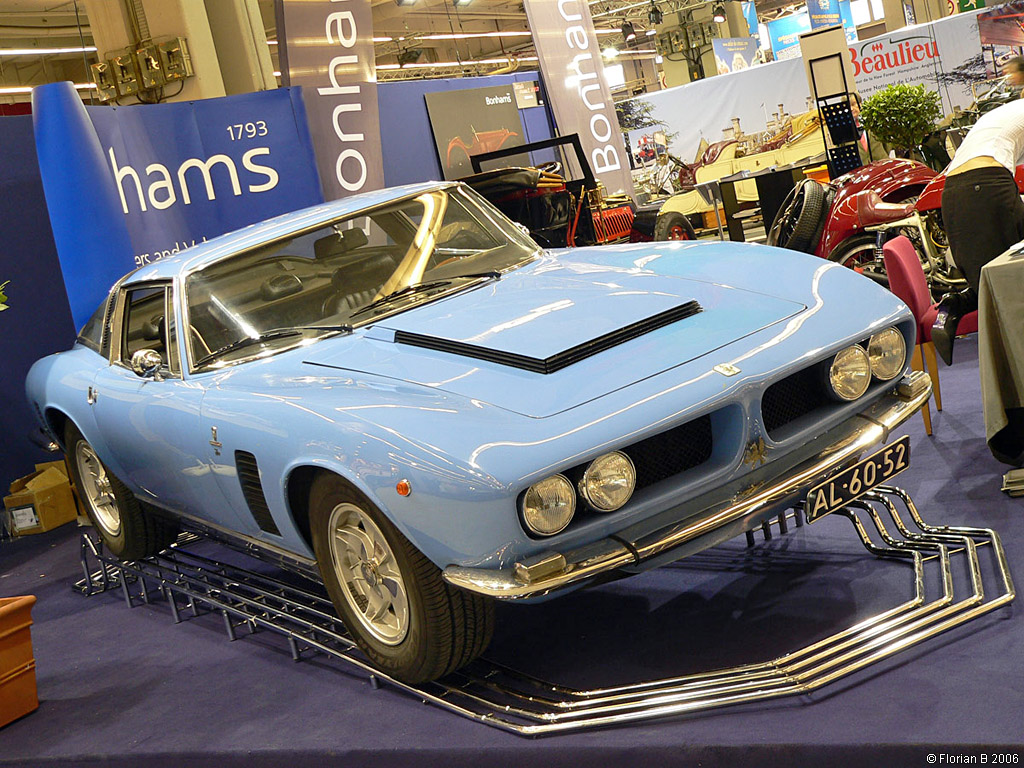 1970 Iso Grifo 7.0-Litre Coupé 7L030322 – sold for €120,500 An original and rare 7.0-litre model, this left-hand drive Iso Grifo has the desirable ZF five-speed manual transmission and is one of only 17 built to this ultimate specification. The car was first registered on 26th June 1970 to the 'Great Bear's Company' in Verona, Italy and owned by Avvocato (lawyer) Vittorio Maria Avrese, who kept the car for the next 32 years. Following Avvocato Avrese's ownership, '7L030322' went briefly to the USA before passing into the current (second) private owner's hands in the Netherlands in 2003. While in the present ownership the car has benefited from considerable refurbishment including a general service (June 2004); new high-capacity radiator, improved water pump and viscously coupled fan (October 2004); new brake pads and four shock absorbers (June 2005); new engine mounts (July 2006) and new differential mounts (October 2006), most of this work being carried out by restoration specialist Cees Cardol, of Hillegom, Holland (copy invoices available). Auction Source: 2007 Retromobile