Honda Civic Type-R Sets Another FWD Lap Record with Jenson Button at the Wheel
For those who may not know, Jenson Button is a legendary former Honda F1 driver who is synonymous with Honda's golden years in the Formula 1 scene. This era, many would argue, also coincides with the most prolific years for the Honda brand commercially. Naturally, this made Button the face and poster boy for Honda's success in the early 2000s.
His relationship with the Japanese motor company remains amicable as ever in Button's post-retirement, while his driving skills have remained well intact. As the Honda Civic Type-R continues to tour the world, setting (front-wheel drive) lap records at the most famous race tracks, Jenson Button was called up for the latest job – Mount Panorama Circuit in Bathurst, Australia.
Aside from obviously possessing the raw talent required to pilot the car as quickly as possible around the daunting 3.9 mile circuit, the Briton also has the credentials when it comes to this track specifically. While promoting the Australian GP in 2011, he set the all-time lap record of 1:48.8 at Mount Panorama Circuit while driving an F1 car.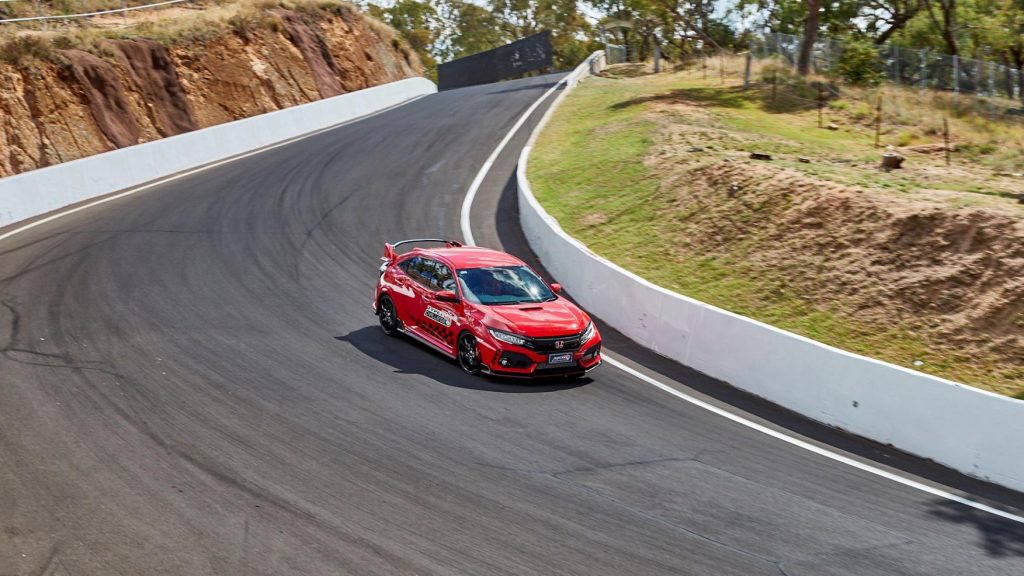 This time around in the Honda Civic Type-R, Button was able to clock a 2:35.2, which was plenty good to be the new front-wheel drive production car lap record. This trip down-under follows a 2018 tour of Europe with the Civic Type-R, where five different drivers set front-wheel drive lap records at five circuits around the continent; with Button being involved with the achievement at Hungaroring.
The Civic Type-R also continues to hold the front-wheel drive production car lap record at the Nürburgring, with a remarkable lap time of 7:43.8 set in April 2017.
Image Gallery