McLaren Customer Racing today confirms that renowned Sportscar racing team JOTA will contest a McLaren 720S GT3 in this year's Fanatec GT World Challenge Europe Powered by AWS championship with an all-McLaren Factory Driver line-up of Ben Barnicoat, Rob Bell and newly-promoted Oliver Wilkinson.
JOTA has a strong reputation in Sportscar racing, with two LMP2 class wins at the Le Mans 24 Hours. In 2017 the team challenged the factory LMP1 entries for victory, eventually finishing second and third overall. The 2021 GT World Challenge Europe campaign marks a return to GT competition for the UK-based team.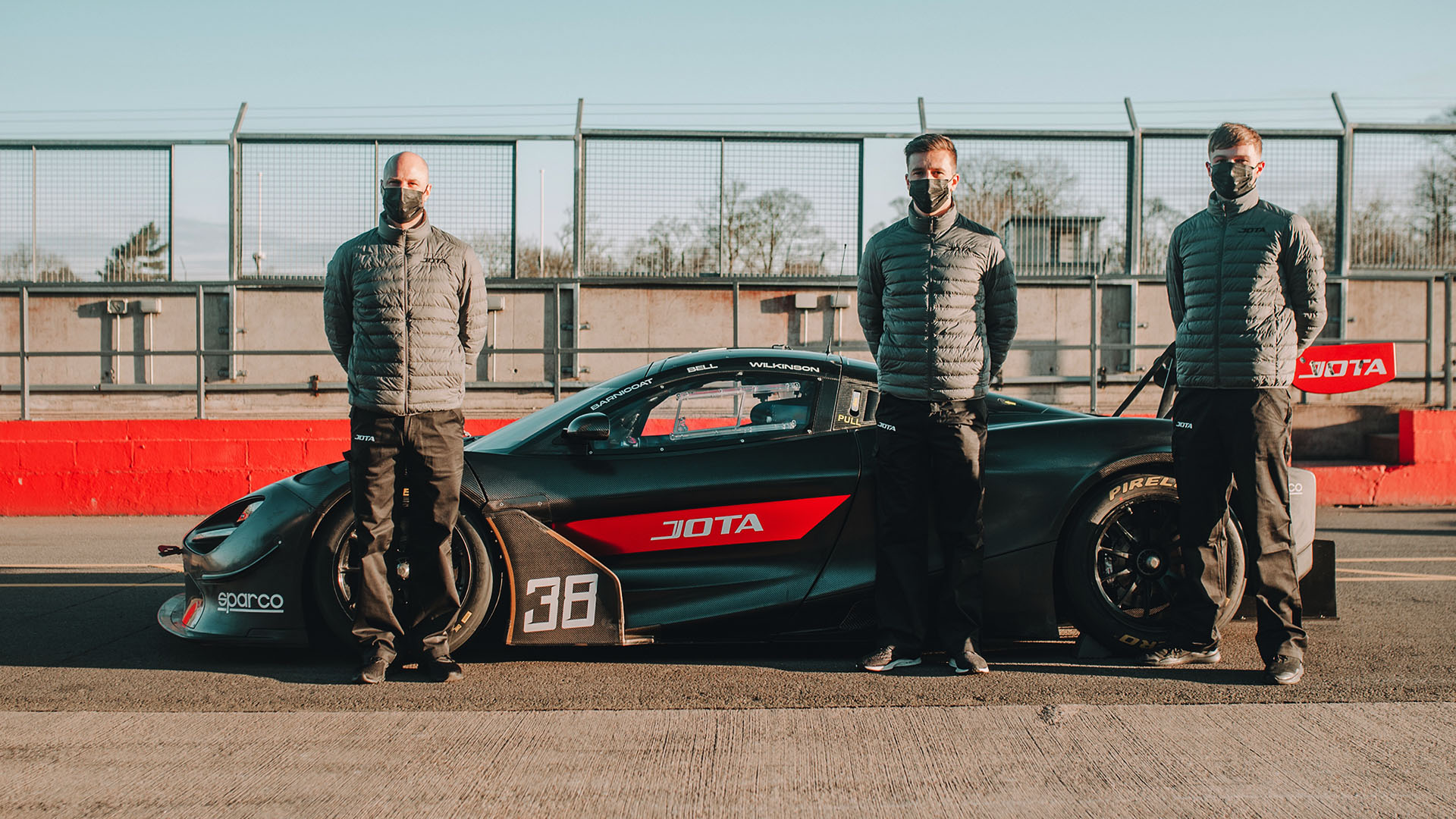 JOTA will field a McLaren 720S GT3 in the GT World Challenge Europe Endurance and GT World Challenge Sprint categories, both of which qualify as points-scoring rounds for the overall championship. The 720S GT3 made its debut in the series last year and enters the 2021 season in world-class form, having won the Gulf 12 Hour race in January.
Wilkinson made his debut as a McLaren Professional Driver in 2020, scoring a string of outright and Silver Cup podium finishes, leading to a top ten placing in the standings alongside Lewis Proctor at McLaren Customer Racing team Optimum Motorsport. In addition, he contested selected GT World Challenge outings with Bell and Joe Osborne in the Optimum 720S GT3. Earlier this year he received full British Racing Drivers' Club member status in recognition of his efforts, a hugely prestigious honour for British racing drivers.
Wilkinson will now join Barnicoat, fresh from his victory in the Gulf 12 Hour race with a McLaren Customer Racing team 2 Seas Motorsport 720S GT3 and is reunited with Bell, who finished third in the 2019 British GT Championship with the McLaren Customer Racing team Balfe Motorsport 720S GT3.
"It's tremendously exciting for us to have JOTA onboard for 2021, with three McLaren Factory Drivers also involved in the programme. The team's vast experience and success in endurance racing and professionalism will, I'm confident, allow them to compete at the highest level throughout 2021 in the 720S GT3. I'm also delighted to see Oliver Wilkinson step up to a full McLaren Factory Driver programme this year, supported by both Rob Bell and Ben Barnicoat, and I look forward to watching his progression."
Ian Morgan, Director, McLaren Customer Racing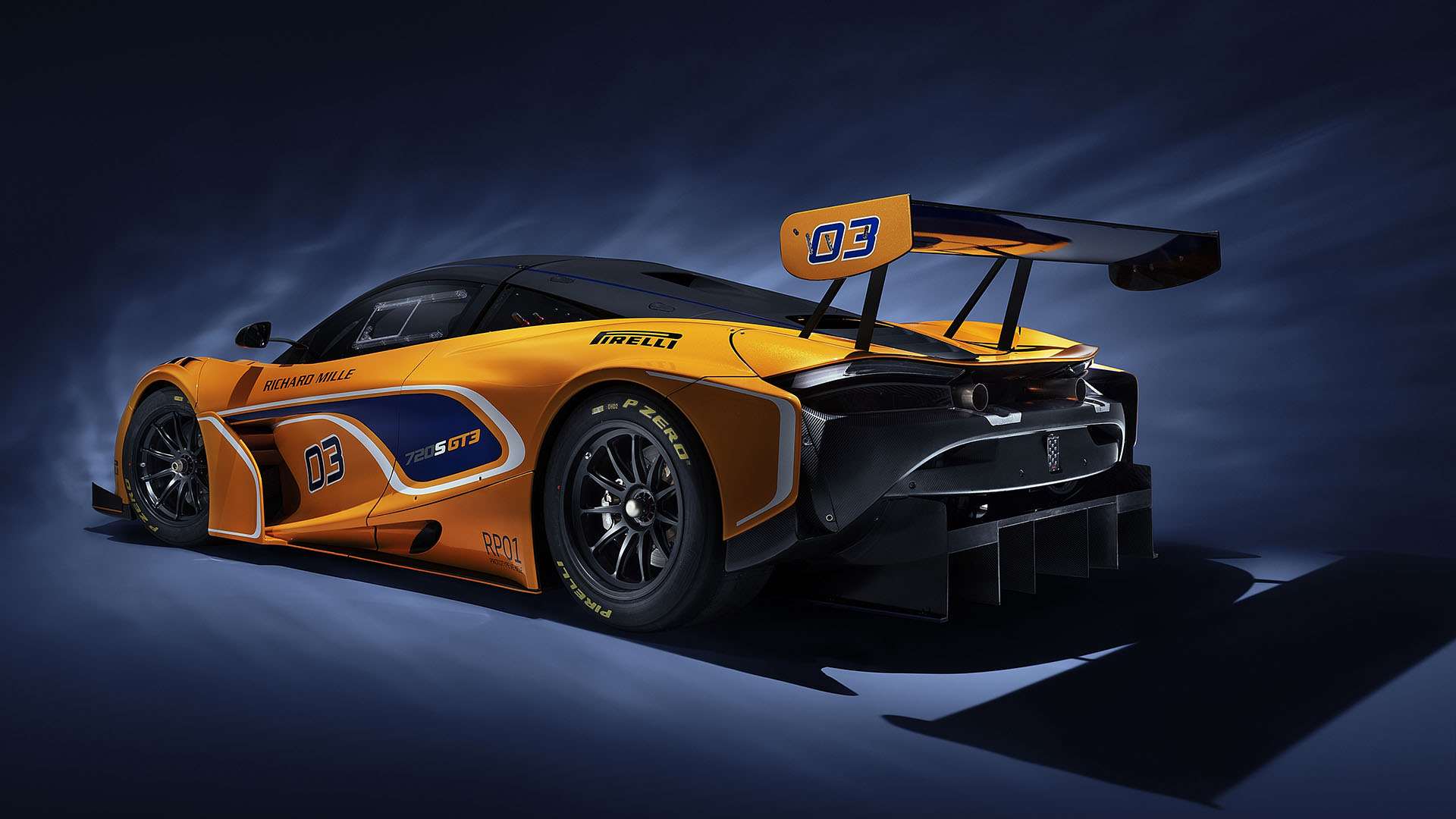 "The last time I was involved with a McLaren motorsport program was as a director of McLaren Cars from 1994- 97. It was the era in which we famously won the 24 Hours of Le Mans at our first attempt. We also took multiple race wins and two titles in the BPR Global Endurance championship. I am an enormous fan of the McLaren brand and thrilled to return with JOTA for the 2021 season. Both McLaren and JOTA have similar DNA in the sense of a great depth in engineering capability and a winning mentality. Both my partner, Sam Hignett, and I have worked enormously hard to make JOTA not just a winning team but also a fun one to be around, so I think the collaboration between McLaren and JOTA together with three Factory Drivers will become a major force in GT racing."
David Clark, Co-Owner, JOTA
"I'm extremely happy with my new appointment as a McLaren Factory Driver. It's been my goal since starting my driving career, so a big thank you to McLaren for believing in me. The season should be brilliant and I'm extremely excited about teaming up with JOTA."
Oliver Wilkinson, McLaren Factory Driver, McLaren Customer Racing
The Fanatec GT World Challenge Europe Powered by AWS season gets underway at Monza in Italy on April 16-18.