Getting your name on the order book for a Chevrolet Corvette Z06 might not be too difficult … if you have a lot of patience, as production numbers are nowhere close to being able to keep up with demand for this current top-of-the-line version of the famous Corvette model. While the E-Ray might boast a lot of horsepower, true car aficionados will crave the Z06 version anyway, until a ZR1 comes around probably, which is why second-hand prices on this V8 brute are way above MSRP, even brand new cars at local dealerships will demand a serious premium over sticker to buy.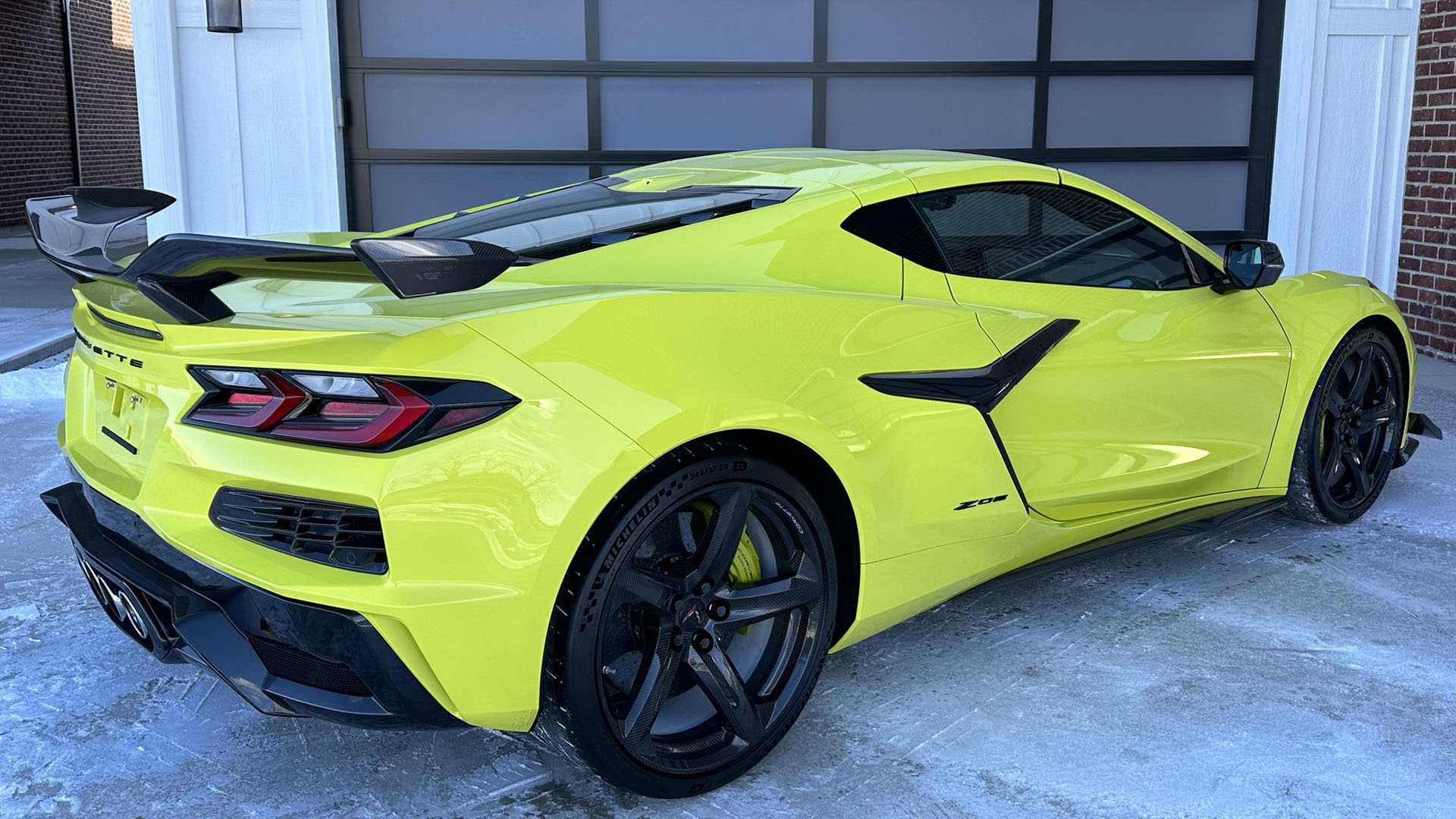 This is why this specific 2023 Corvette Z06 currently being auctioned on cars & bids might be an amazing deal to get your hands on one of these right now, no waiting list, nothing, it will just take a lot of money to make her yours, well over the original window sticker, which make no mistake, was already over $170,000 anyway with the plethora of options this Accelerate Yellow model comes with, with less than 24 hours remaining on the clock, the high bid is sitting at $205,500 at the time of writing, but I'm sure this will rise even further before the 'hammer' comes down.
You might think with such a loud exterior color, the original buyer would have opted for an equally impressive interior color, but this one comes in Jet Black, albeit with some yellow accents and more importantly with a lot of clear carbon fiber on the dashboard and steering wheel, an option that was also ticked for the very expensive carbon fiber wheels on this car, and one more detail might make the price go up even further … or have a contrary effect, who knows, this car was owned by a famous YouTube star, Stradman, aka James originally bought this car brand new, he configured this car himself and paid her in full before driving her off the lot.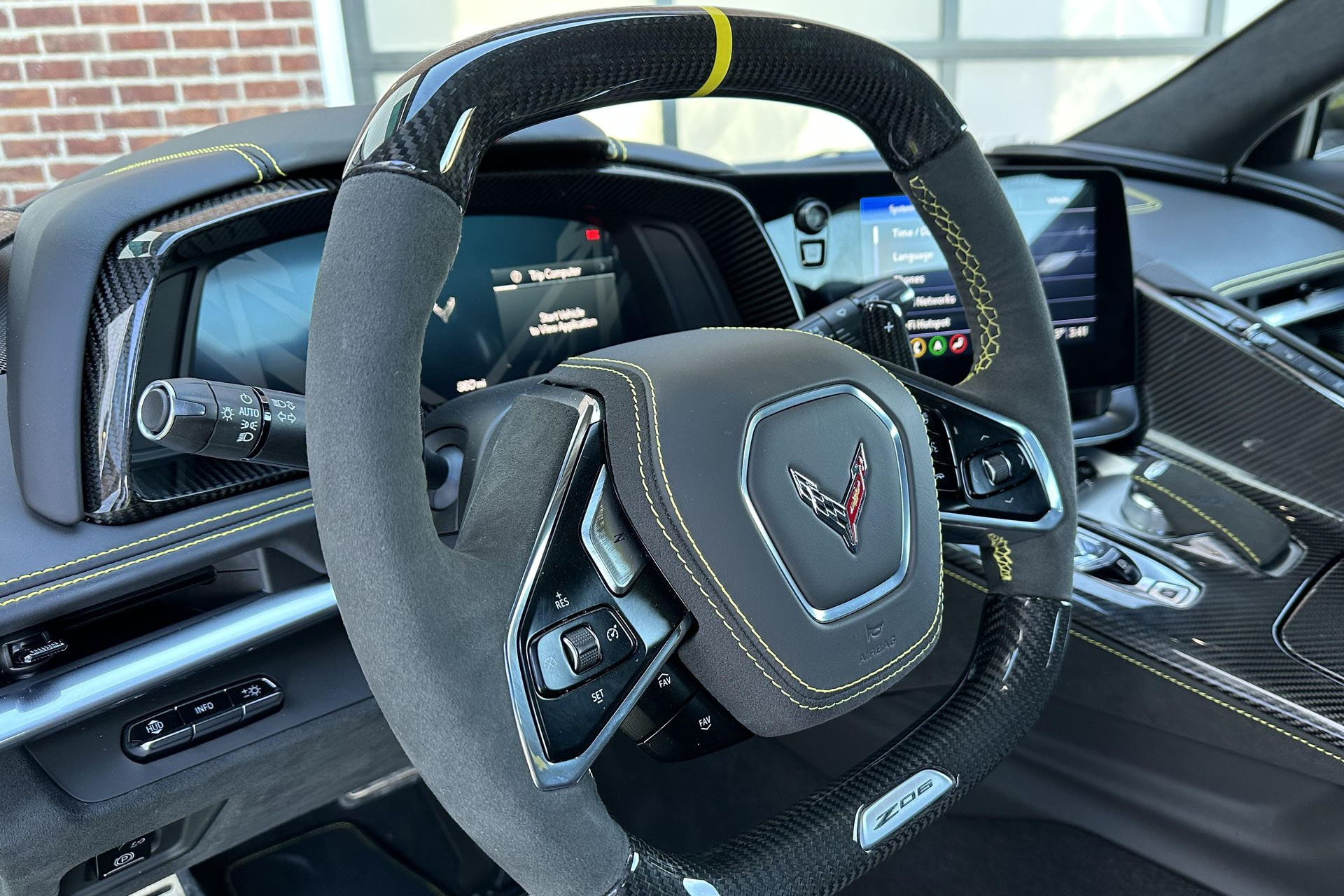 Now, this might be a good thing, or a bad thing, whichever you prefer, Stradman currently has over 4 million subscribers, and while he owns about 15 cars at this time, he's been selling cars to fund his brand-new multi-million dollar home he constructed recently, which he admits has stretched him too far, but that also means the entire world has seen him taking delivery of this bright yellow Corvette Z06, and after relatively carefully completing the 500 mile run-in period, you might have seen him using this car for what she's intended to be used … driving hard, taking on both supercars and hypercars along the way, this specific Z06 might have taken a little beating already.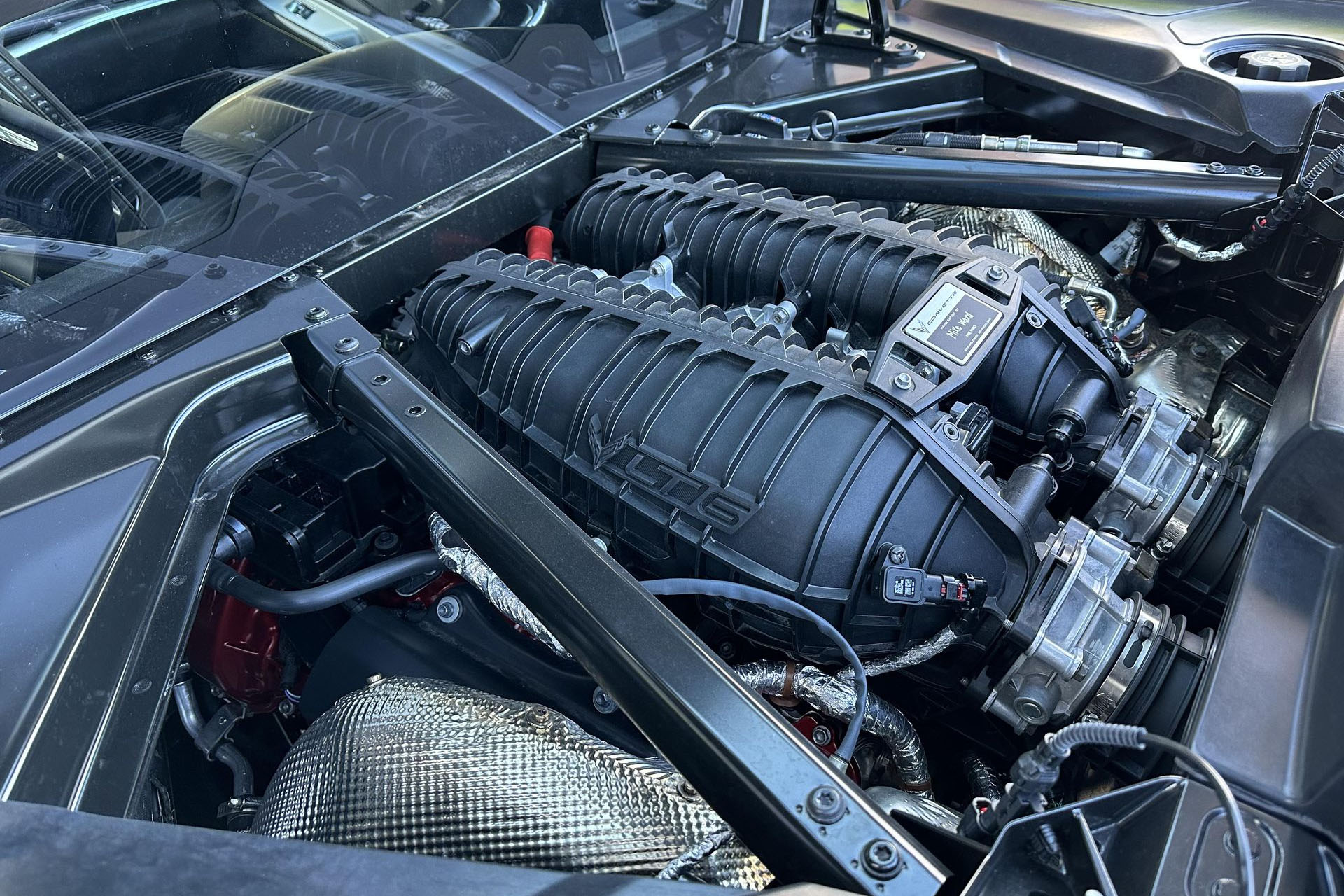 And yes, there has been an issue with a transmission seal that caused a flood of transmission fluid onto the garage floor, but that has been dealt with under warranty, and speaking about warranty, there might be a slight issue with Stradman selling his car so soon after taking delivery, apparently, there is a document to be signed by the client stating they will void the factory warranty when they sell it within months of delivery, but as James mentioned in one of this last videos: this car is for those that twin-turbo it, or modify it in such a way the warranty would be void anyway.
So, bottom line, if you are looking to buy a new Corvette Z06, and you don't want to wait for delivery, you might want to head over to the cars & bid auction listing and get a bid in before this one slips through your hands.