The BMW M340i comes from the factory as a 'Mild Hybrid', this means there is a starter-generator and a battery added to reduce fuel consumption and increase overall power output, the 48-volt adds up to 11 hp (8 kW) to the normal combustion engine to get you off the line quicker during acceleration, in this model the engine is the B58 unit with 374 hp (275 kW) and 500 Nm of torque.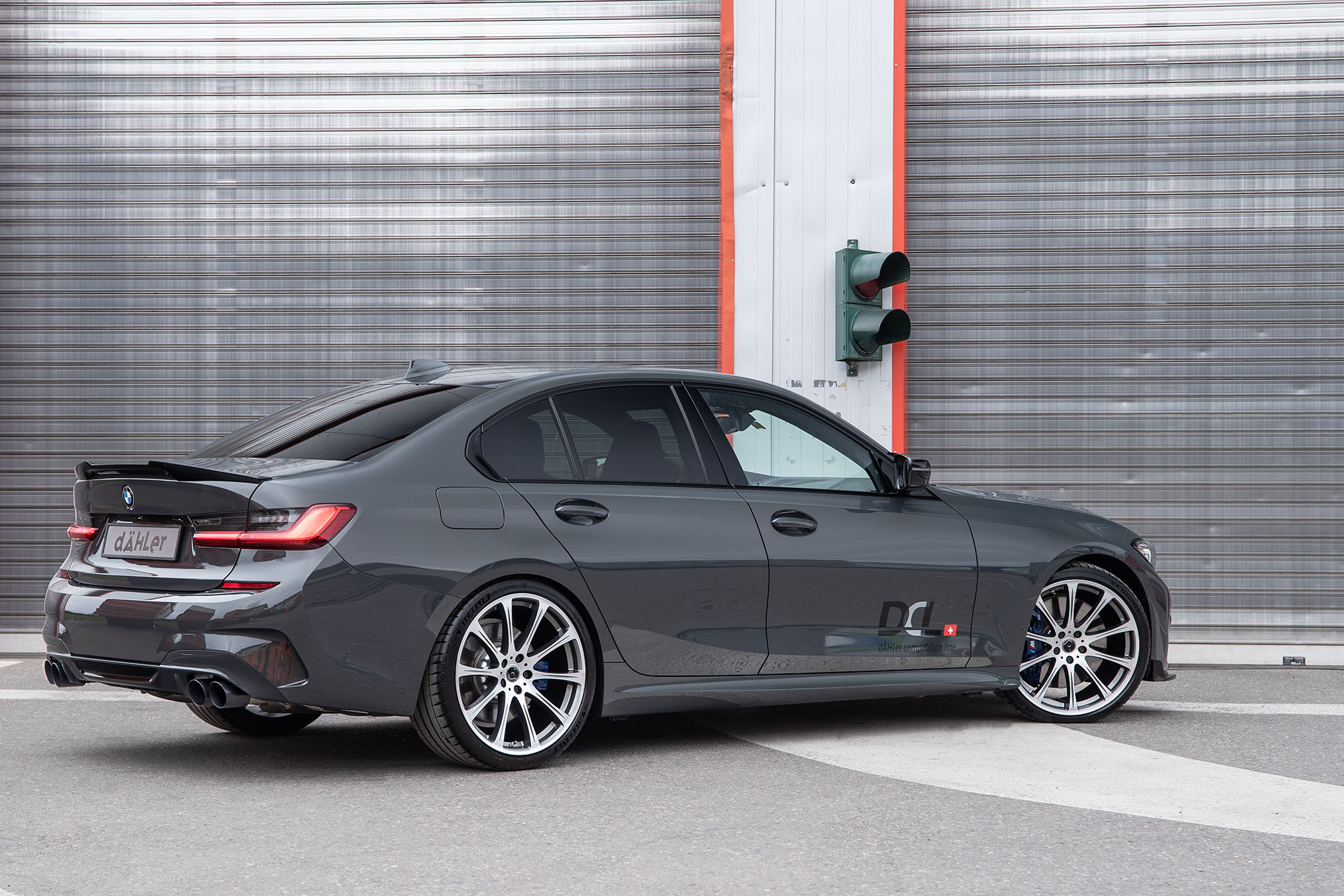 But Dahler Competition Line AG from Bern, Switzerland, takes this mild hybrid to another level after their overhaul, which is available in two levels, the Power Boost level 1 brings power output to an impressive 435 hp (320 kW) and torque up to 610 Nm (450 ft-lb), and as this tuning is WLTP-E6d tested and approved for sale in the EU and Switzerland, you even keep the factory warranty on your brand new BMW M340i.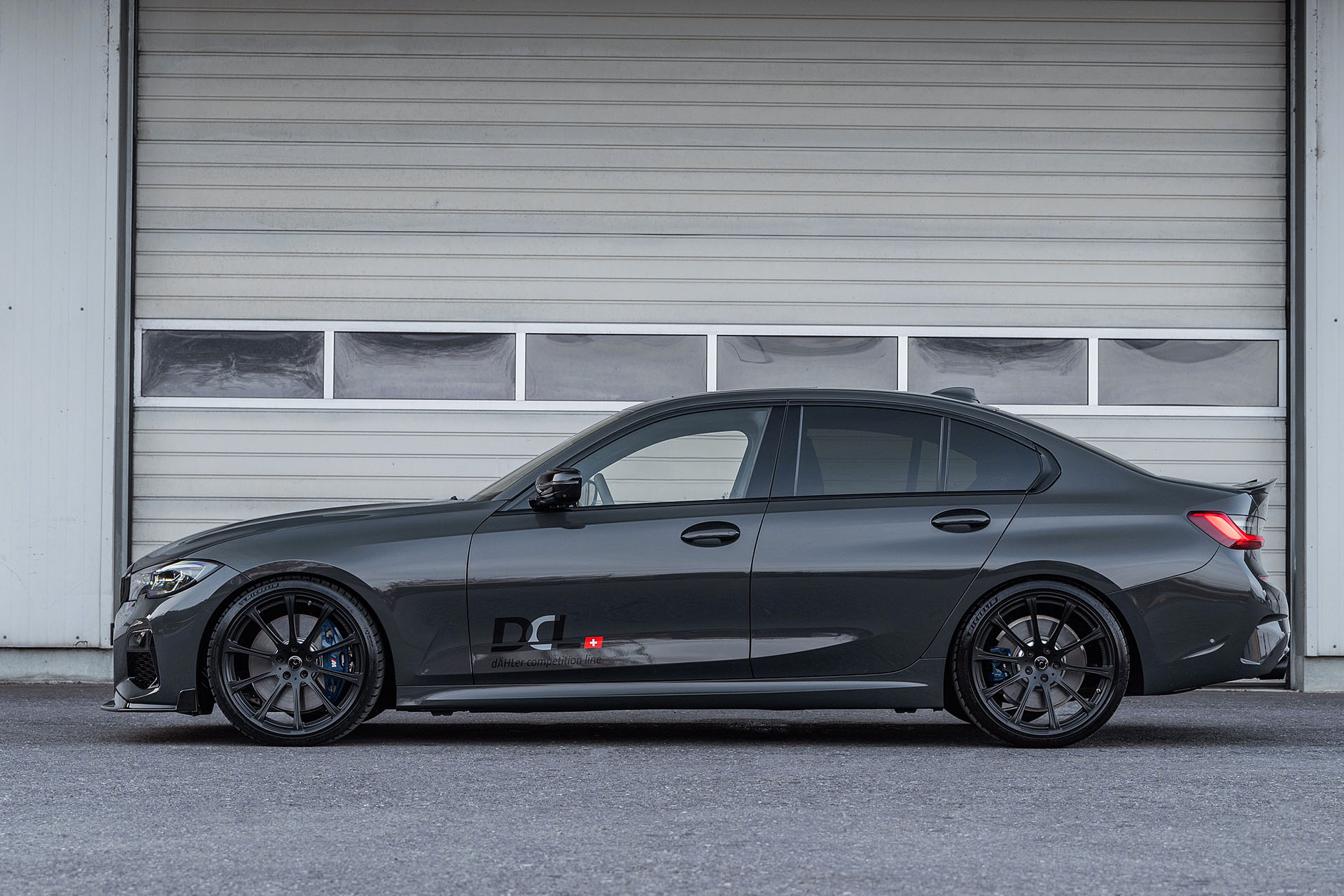 Going for the Power Boos level 2 'powered by dAHLer' option will get you to 455 hp (334 kW) and 640 Nm (472 ft-lb) and will in the near future come with an increased setting for the top speed limiter, but you'll could run into some issues with the factory warranty from BMW themselves, so that's a risk you might need to take in this case.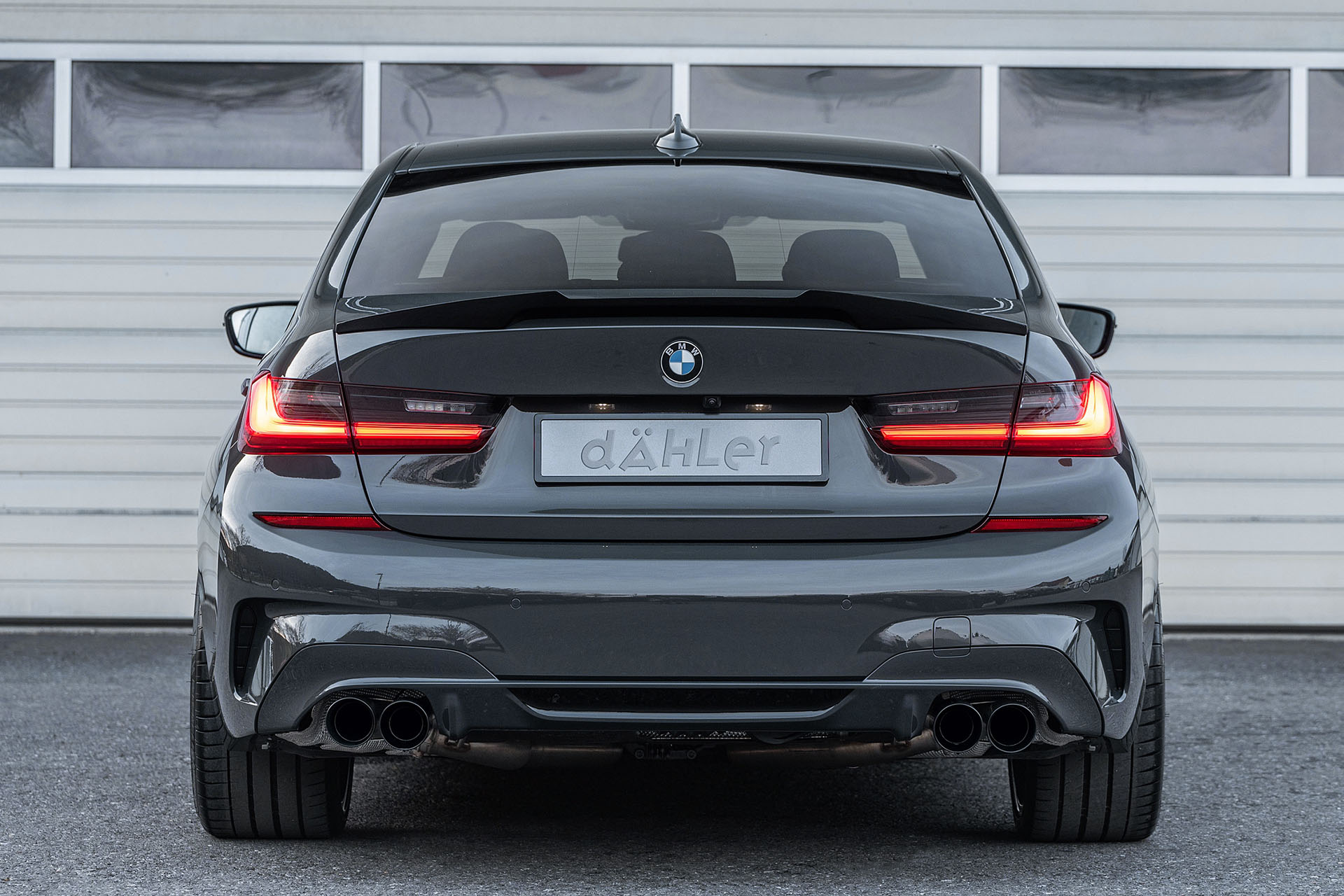 To make sure the looks of the BMW M340i dAHLer fit the sound from the exhaust, you might want to get their stainless steel exhaust system, specially tuned to the series GPF. It comes with quad ceramic-coated 90mm tailpipes, a top-quality ceramic coating is not only highly practical,  with outstanding features such as hardness and resistance to wear, electrical insulation, low thermal conductivity, and a consistently reproducible surface structure, it also has a highly refined look.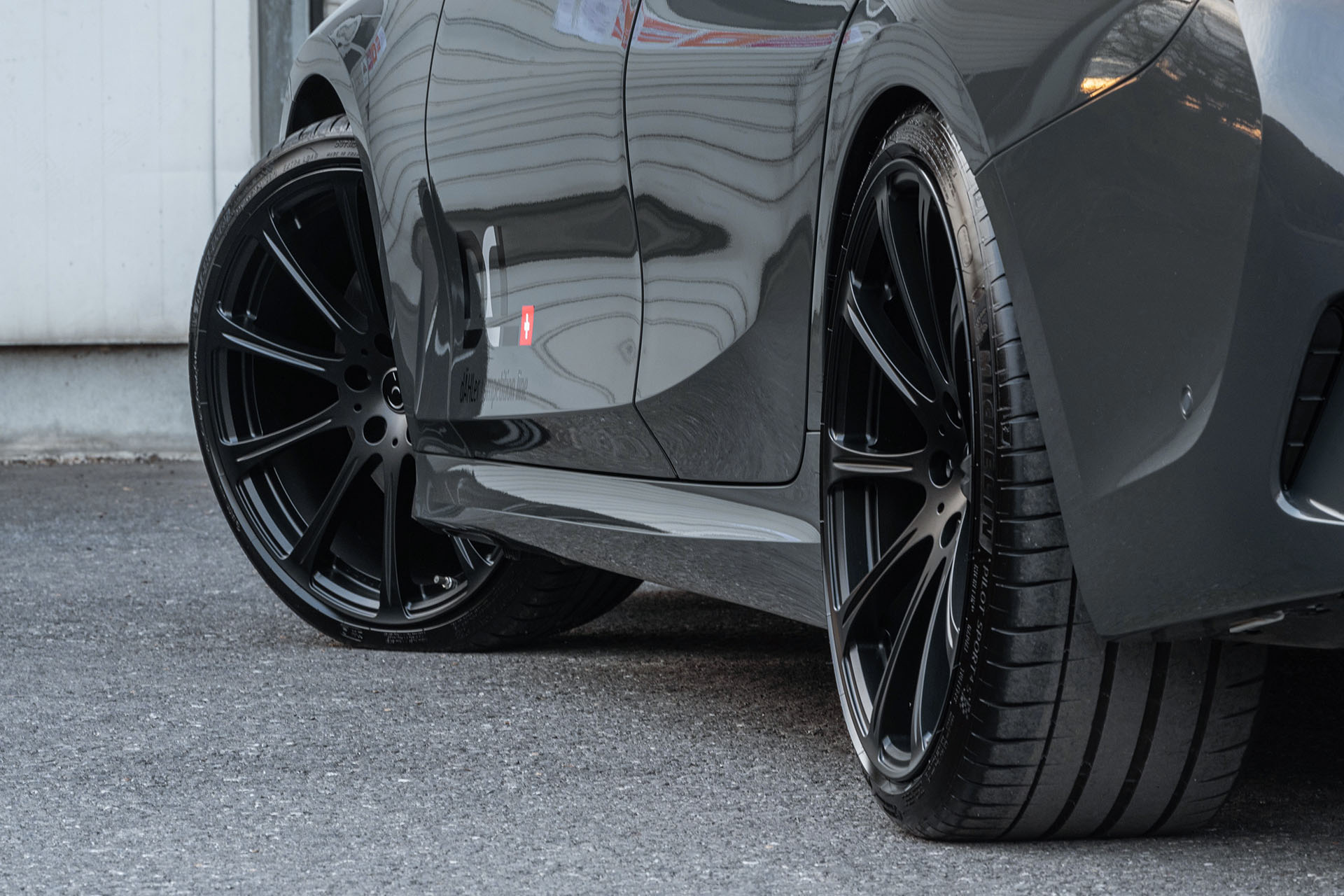 Dahler Competition Line AG is also preparing an Eventuri intake system and they offer an additional, CAN bus-controlled exhaust valve controller so you can have a more subtle sound when you drive in the city, but unleash the sporty, signature dAHLer sound on the highway.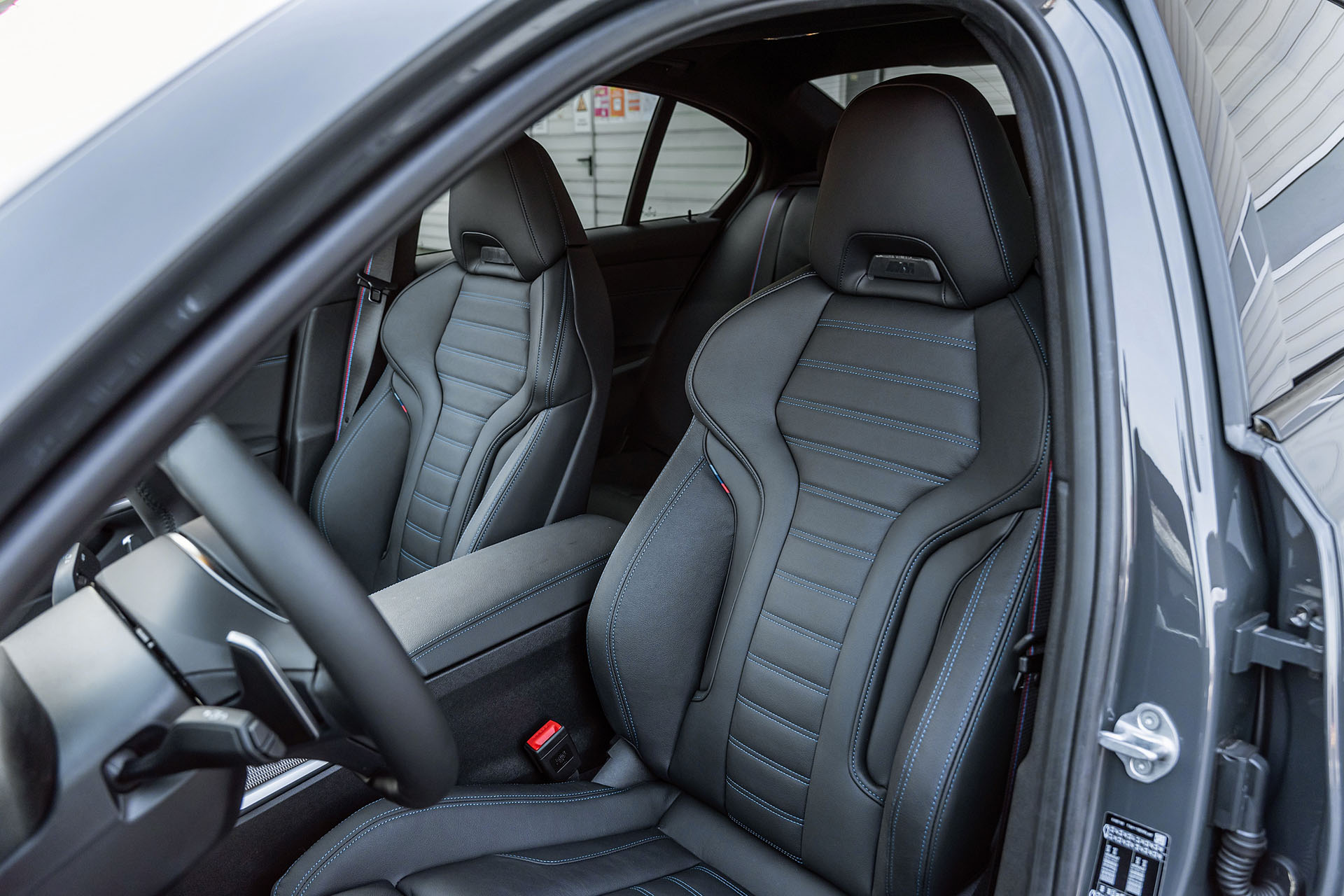 If your BMW M340i comes with the EDC Electronic Damping System from the factory, you can install an upcoming Competition coilover suspension "Built by dAHLer" with DDC plug and play, but for now, they already offer a Competition coilover suspension that can be manually adjustable in height and hardness, however, if you're only going for looks, a set of sport springs is also a possibility.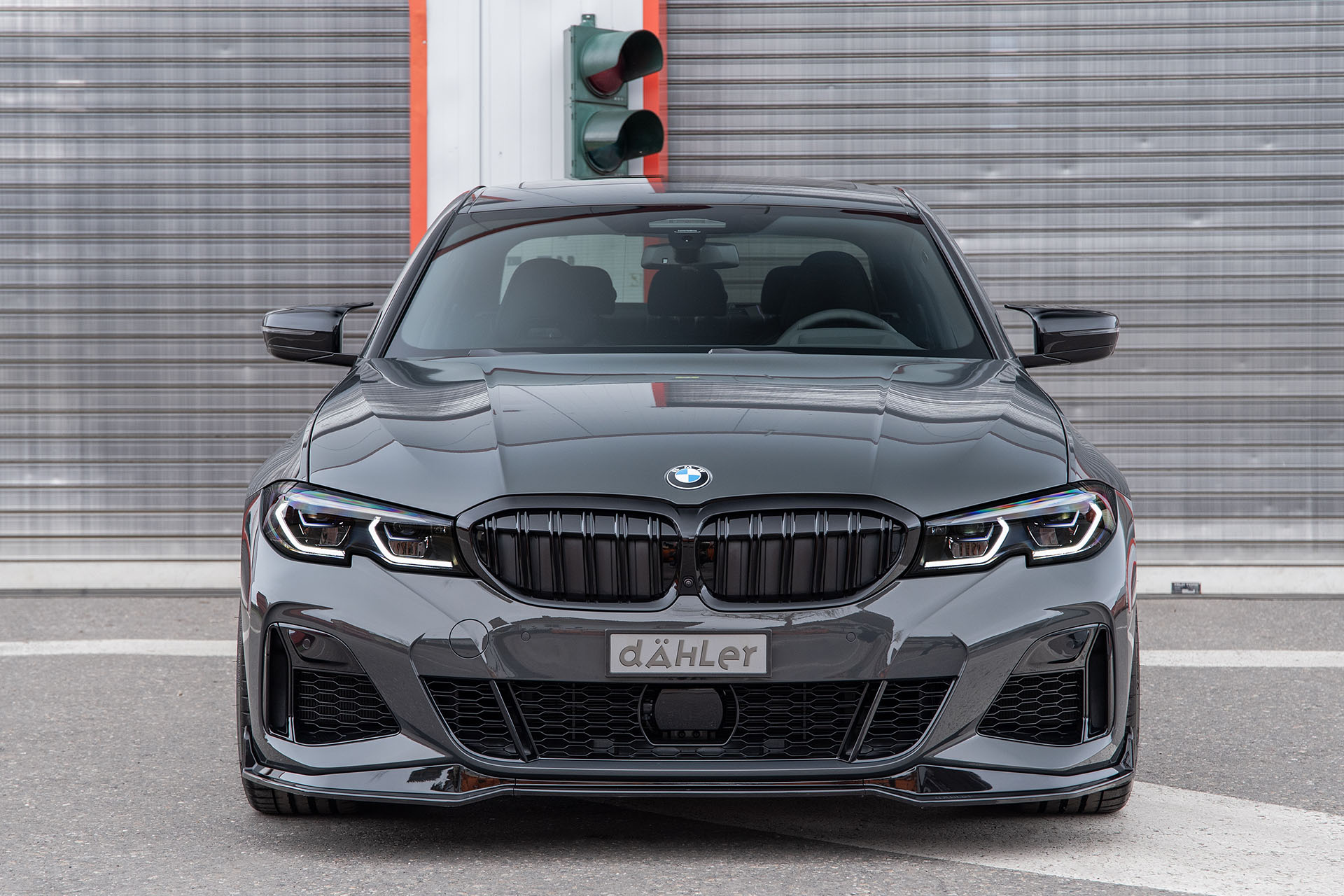 But you will have to get a set of ultra-light 20-inch "dAHLer CDC1 FORGED" wheels, 9×20 inches at the front with 235/35ZR20 tires and 10×20 inches at the rear with 275/30ZR20 tires (Michelin Pilot Sport 4S) to finish of the mild aero tuning from dAHLer in the form of a front splitter, a rear spoiler, special M Style mirror caps, a carbon-fiber roof antenna cover, and a front grille design in three different looks.