When you think about an Italian supercar the makes like Lamborghini, Ferrari, and Pagani come to mind … but there are other out there too, like Mazzanti Automobili from Pontedera, and Luca Mazzanti wants to put his legacy into automotive history with some very impressive looking cars like the Evantra, and the Evantra Millecavalli.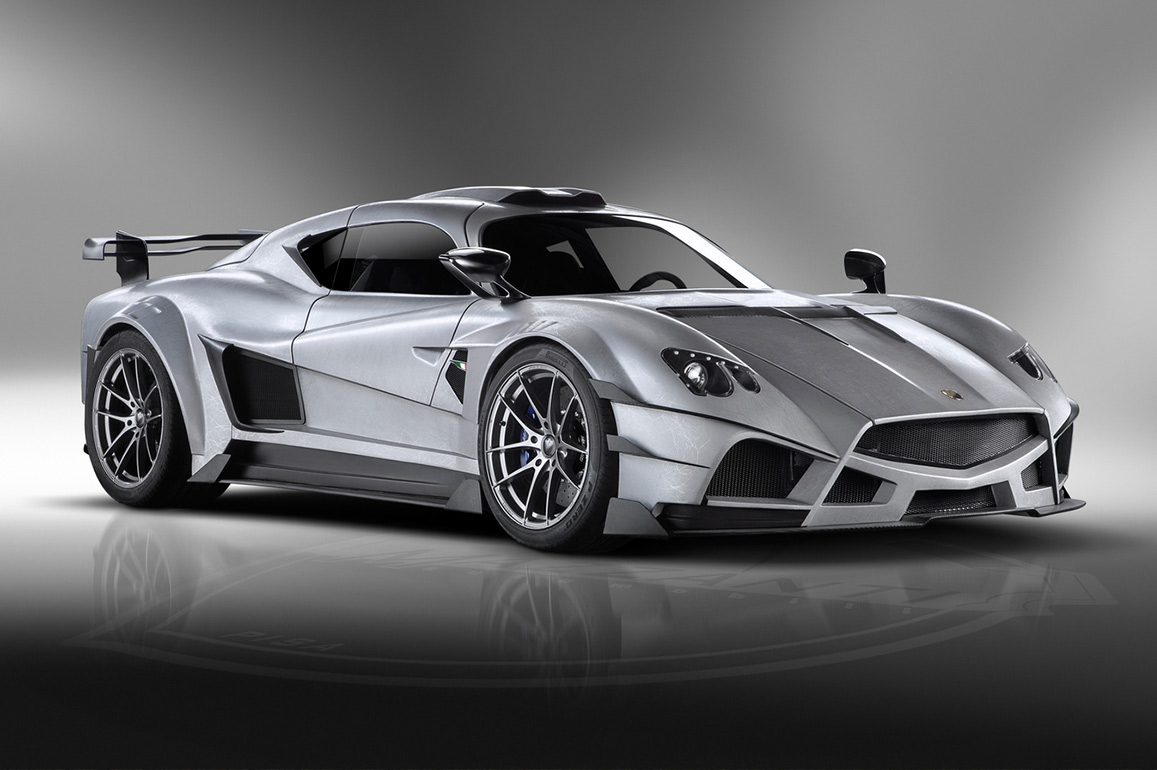 Unveiled as a prototype in 2016, the Mazzanti Evantra Millecavalli boasted 1,000 hp (hence the Millecavalli name) from a twin-turbo charged LS7 7.2-Liter V8 engine, but during development this was changed into 1,200 hp from an enlarged 7.3-Liter version. Mazzanti claims a top speed of 402 km/h (250 mph) and acceleration from 0 to 60 mph in only 2.7 seconds … thanks to the carbon ceramic brakes the Evantra Millecavalli will stop from 300 km/h (186 mph) in only 7 seconds!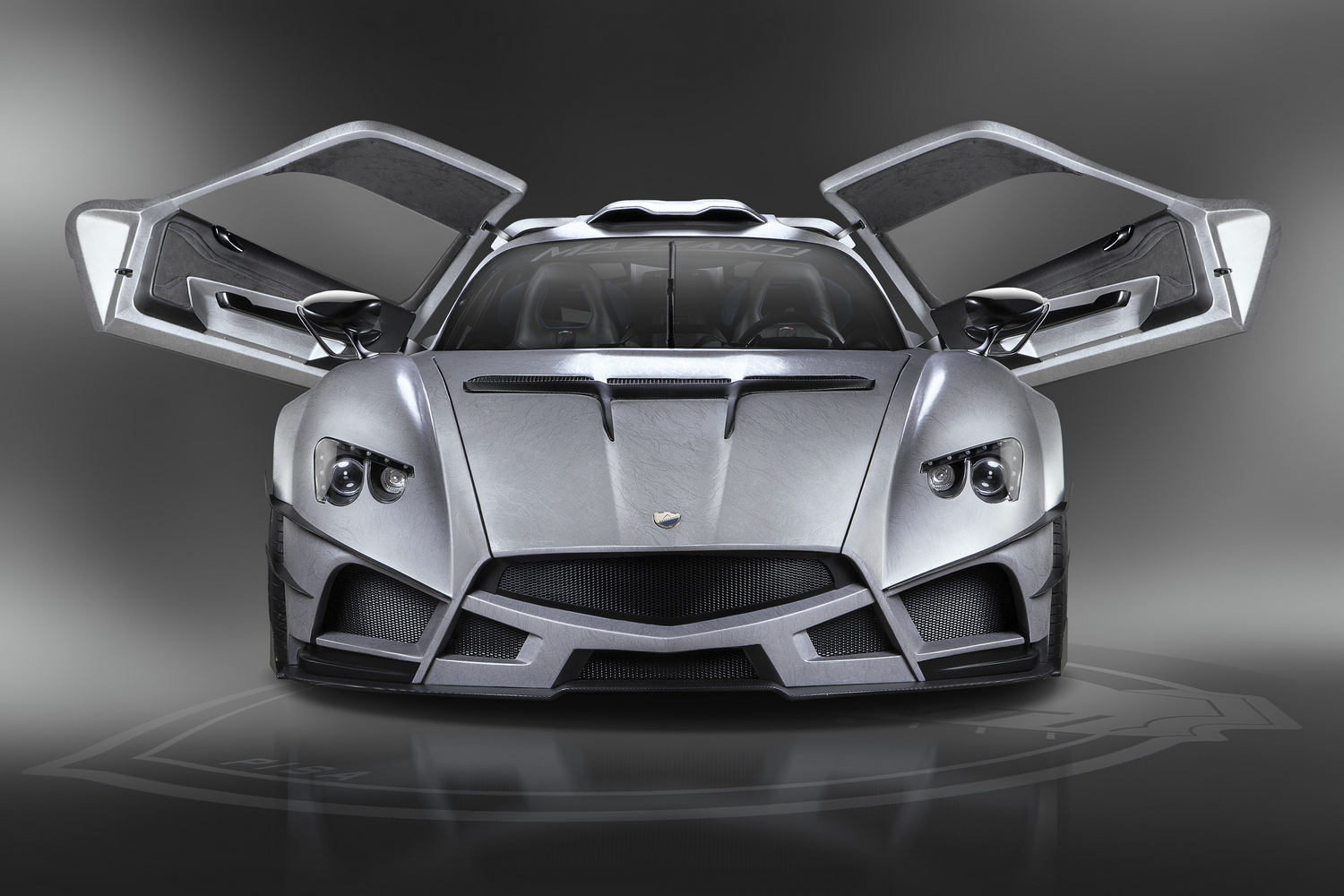 Over the last years Mazzanti engineers have been working on shifter system strategies for the bespoke six-speed sequential gearbox , a new forced heated airflow system, M.A.S. (Mazzanti Ala Soffiata), a new suspension setup, new aerodynamics add-on and exhaust system improvements. Mazzanti intends to create the most powerful street-legal hypercar ever made in Italy.
Mazzanti Automobili plans to build only 25 units of the Evantra Millecavalli, at a rate of 5 cars per year, each of them tailor made for the lucky customer, and while no pricing has been published, rumor has it each one of these Italian hypercars will be over $1,200,000 … also there are no numbers on how many, if any, have been sold already.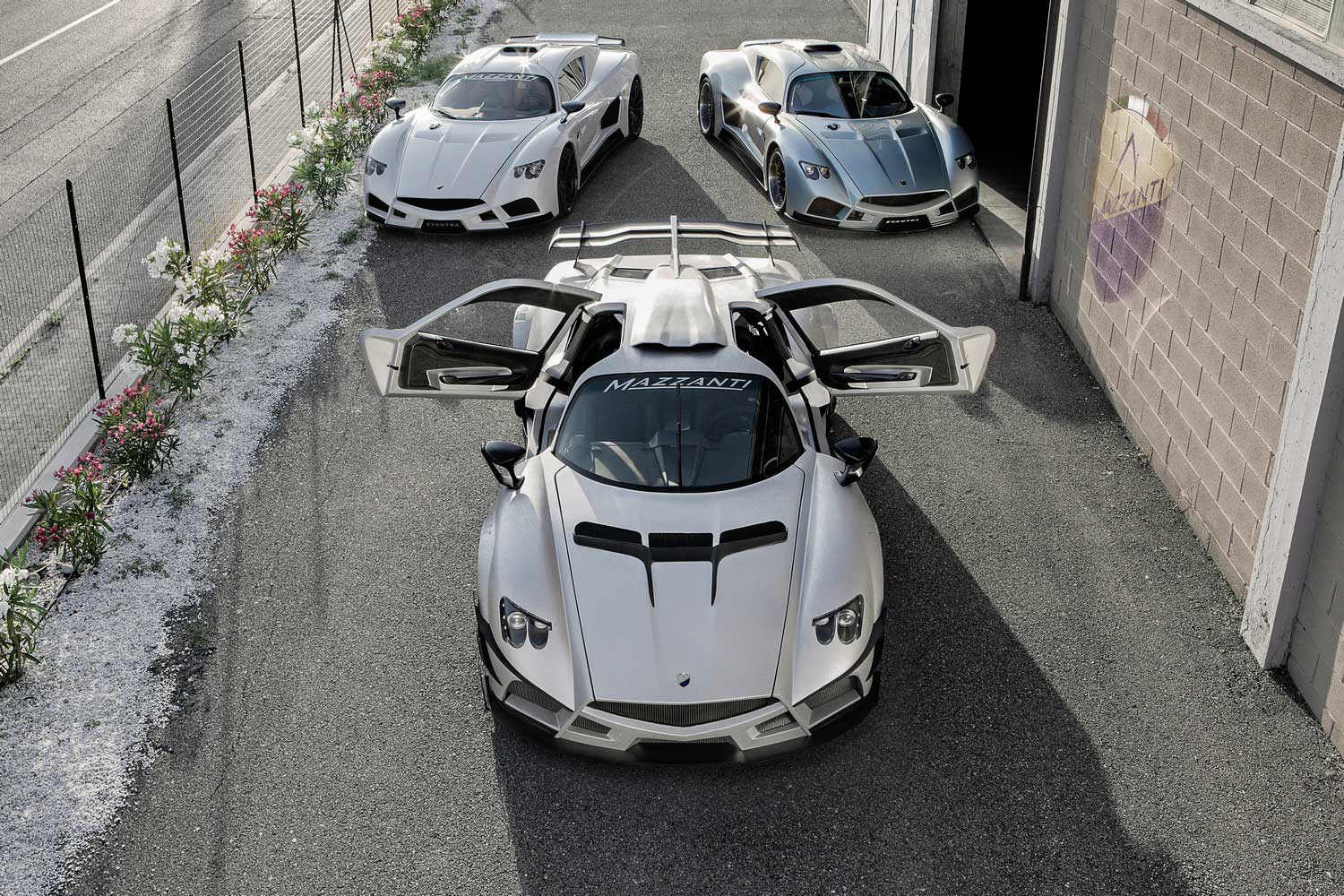 On the design, the official press release states: "The brand new 'Biplano' rear wing is extremely important, not only for being a refined stylistic element, but for marking a relevant evolutionary step for the performance of Evantra Millecavalli. This rear wing has the task of balance the Hypercar at high speed, still granting an effective grip over 400 kph. Moreover, the system that extract forcedly the heat from the engine compartment, thanks to two fans specifically designed and engineered, directs the hot flux to the wing, making it working effectively also at low speed. This solutions was introduced in recent time by Formula 1 cars, and Evantra Millecavalli by Mazzanti Automobili is the first street-legal car that uses this technology.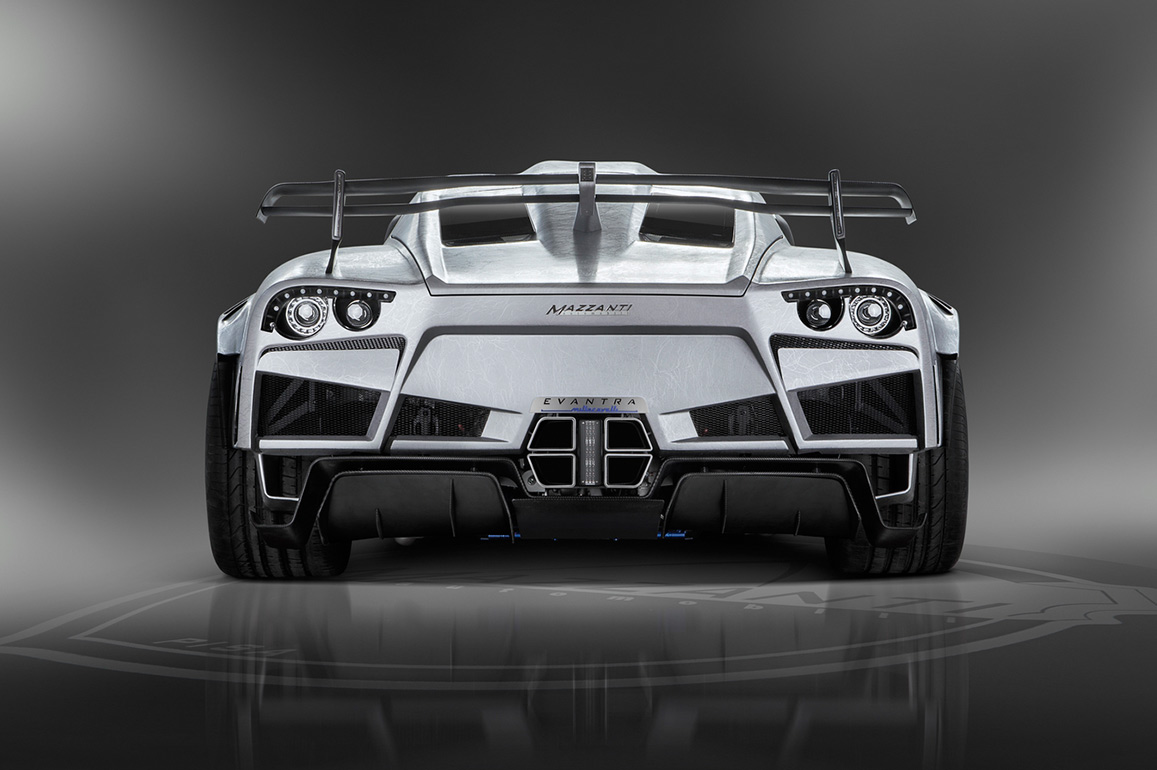 The Biplano wing is equipped with three LED bars that can be programmed with different function, as tail lights or brake lights."
At the rear, the Mazzanti Evantra Millecavalli comes with a red light between the exhausts … this can be used either as a fog light, or as a pit lane light during track days, while the doors are hinged at the rear and open upwards like wings, it makes the Millecavalli look like she's ready to attack her prey … the road.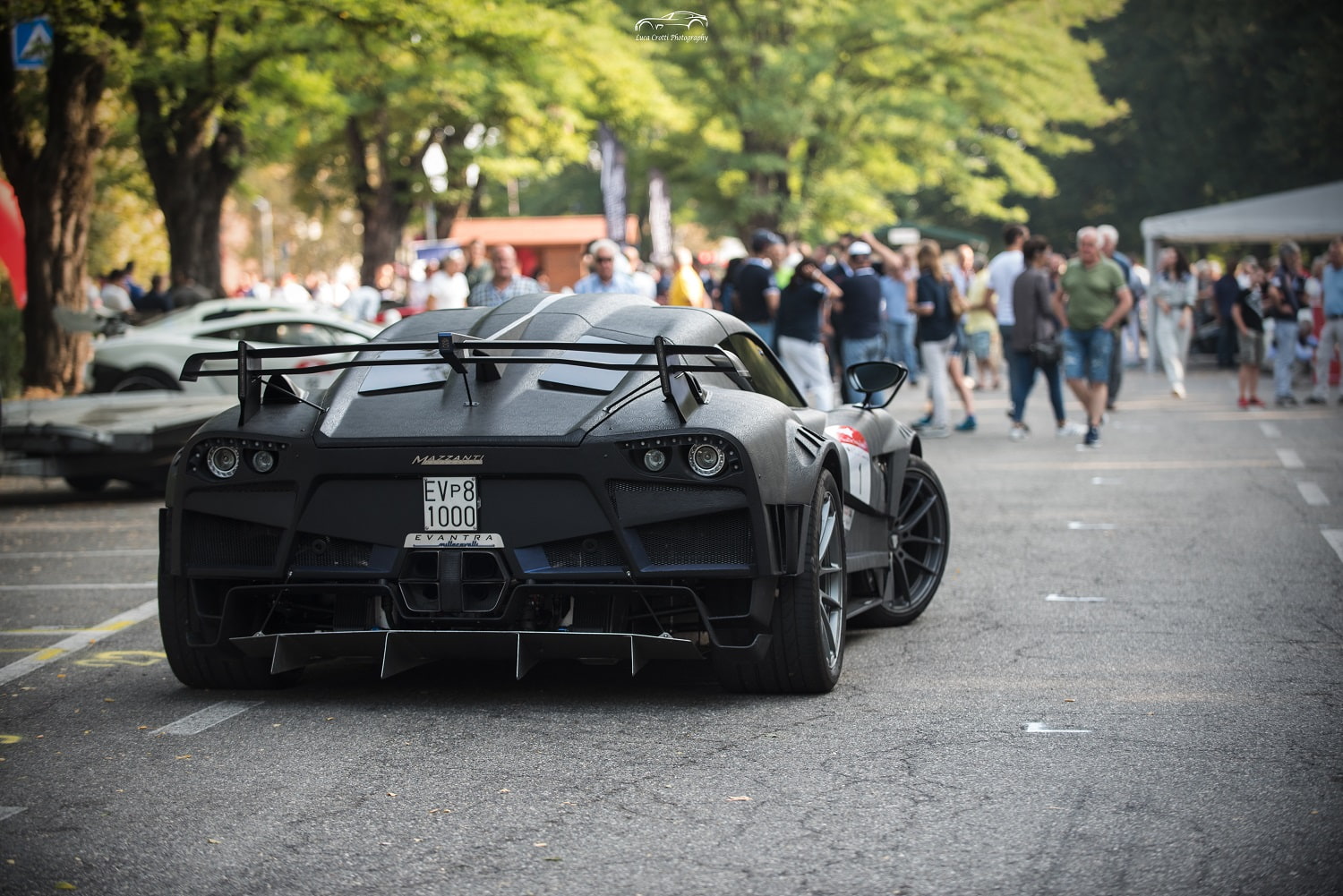 Mazzanti uses a carbon fiber body for the Evantra Millecavalli which keeps the weight down to 1,300 kg on this 2,008 mm wide, 1,225 mm tall, Italian beauty. But a customer can request the exterior of his Evantra Millecavalli to receive bespoke parts and add-ons to make his car really a one-of-a-kind.
And that level of customization is also available for the interior, where Mazzanti states "a full "all-natural leather" interiors, permit the use of precious leather refined with special aniline leather treatment that gives an incredible soft touch. The client can ask for every customization, so the imagination is the limit. Drawing from tints, special materials, including exotic leather and precious fibers. "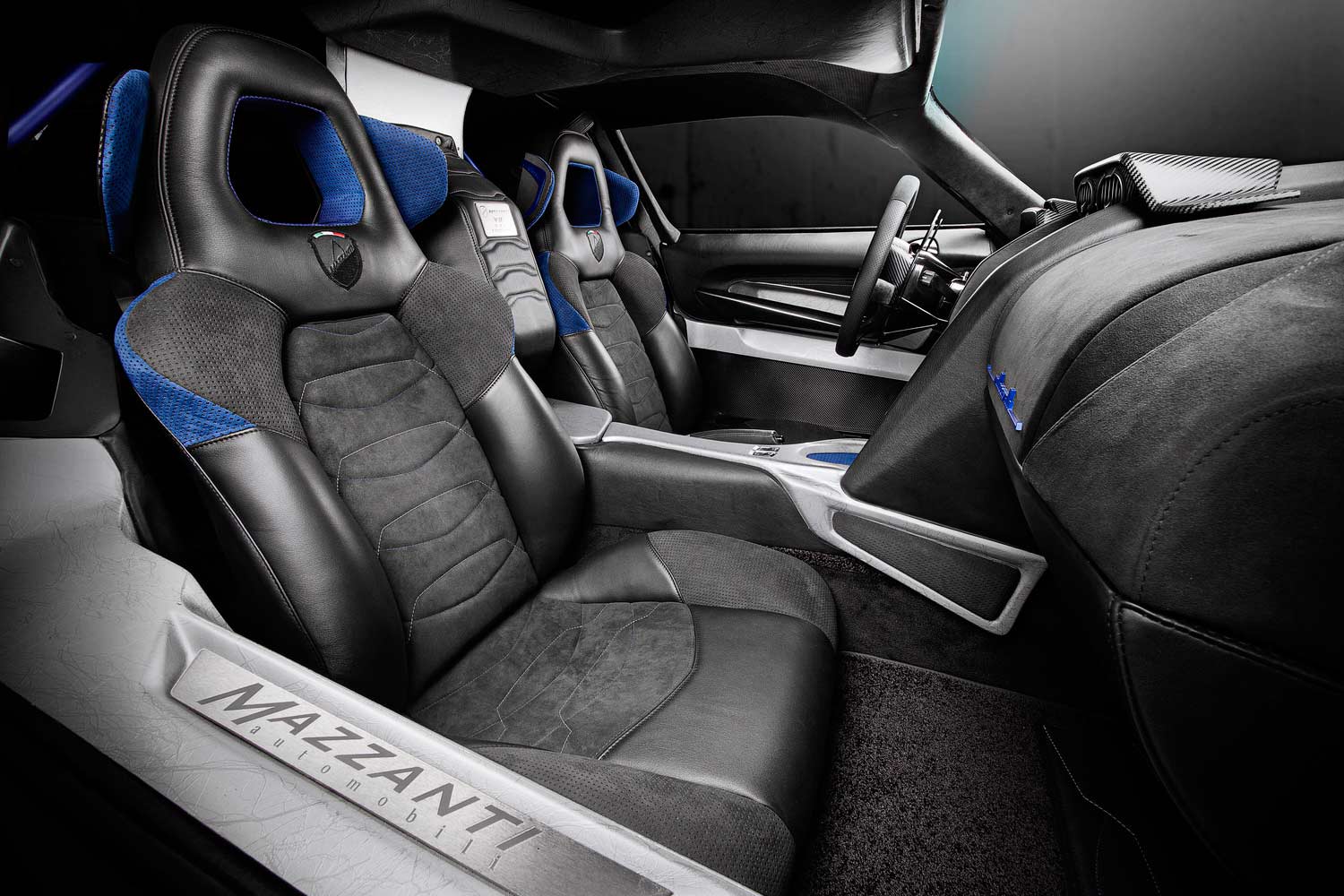 The customer will have to visit the Mazzanti Atelier for test fittings, so the seat inside his Evantra Millecavalli can be made to fit perfectly, and this isn't even the end, the paddle shifters behind the steering wheel are also custom made to fit the palms of the driver, while he, or she, can also specify a different steering wheel with LED lights integrated to show when it's time to shift gears … just like in a race car.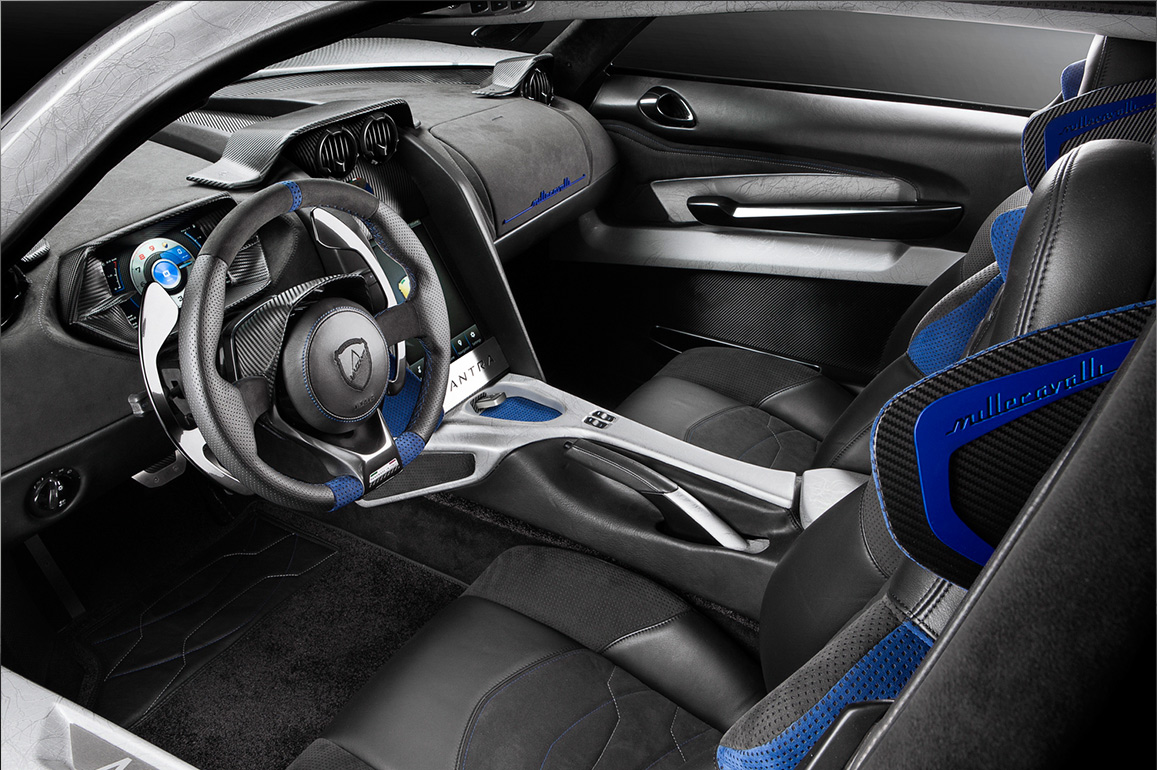 The performance of the Evantra Millecavalli is transferred onto the tarmac thanks to special high performance tires from Pirelli, Trofeo R, 265/35 R19 front and 335/30 R20 rear, mounted on special OZ alloy wheels. The Carbon-ceramic* braking system is specifically developed for Evantra Millecavalli and is equipped with 390mm discs in the front and 360mm discs in the rear axle, with Brembo 6 piston calipers in the front and 4 piston calipers in the back.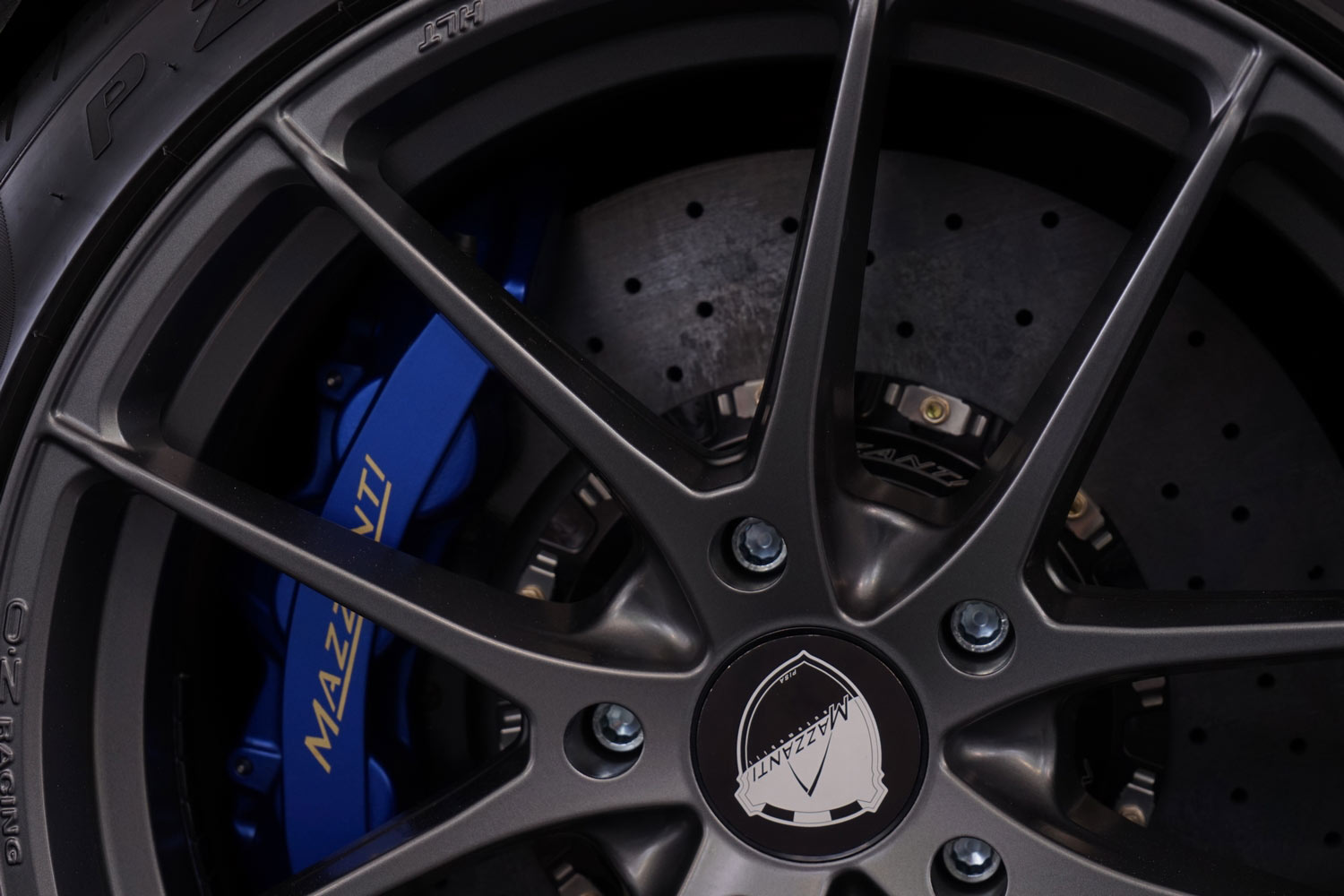 All these characteristics show that well-known worldwide companies participate enthusiastically in our project with partnerships; their experience and their belief in us, push us in setting our limits higher every time, always trying to offer our clients something new, high performing and top quality, but always characterized by the genuine passion of the unmistakable Italian style.