Bespoke, personal, one-off, Coachbuild, Ad Personam, sur Mesure … these are all terms used by the more high-end car builders to make one thing clear: when you order one of their automotive masterpieces, you don't have to be content with the usual options list, no matter how extensive these already are, the likes of Bentley, Rolls Royce, Bugatti, Lamborghini, and Ferrari all have special in-house departments that allow the customer to create a tailor-made car unique to the client, at a price naturally, exclusivity doesn't come cheap.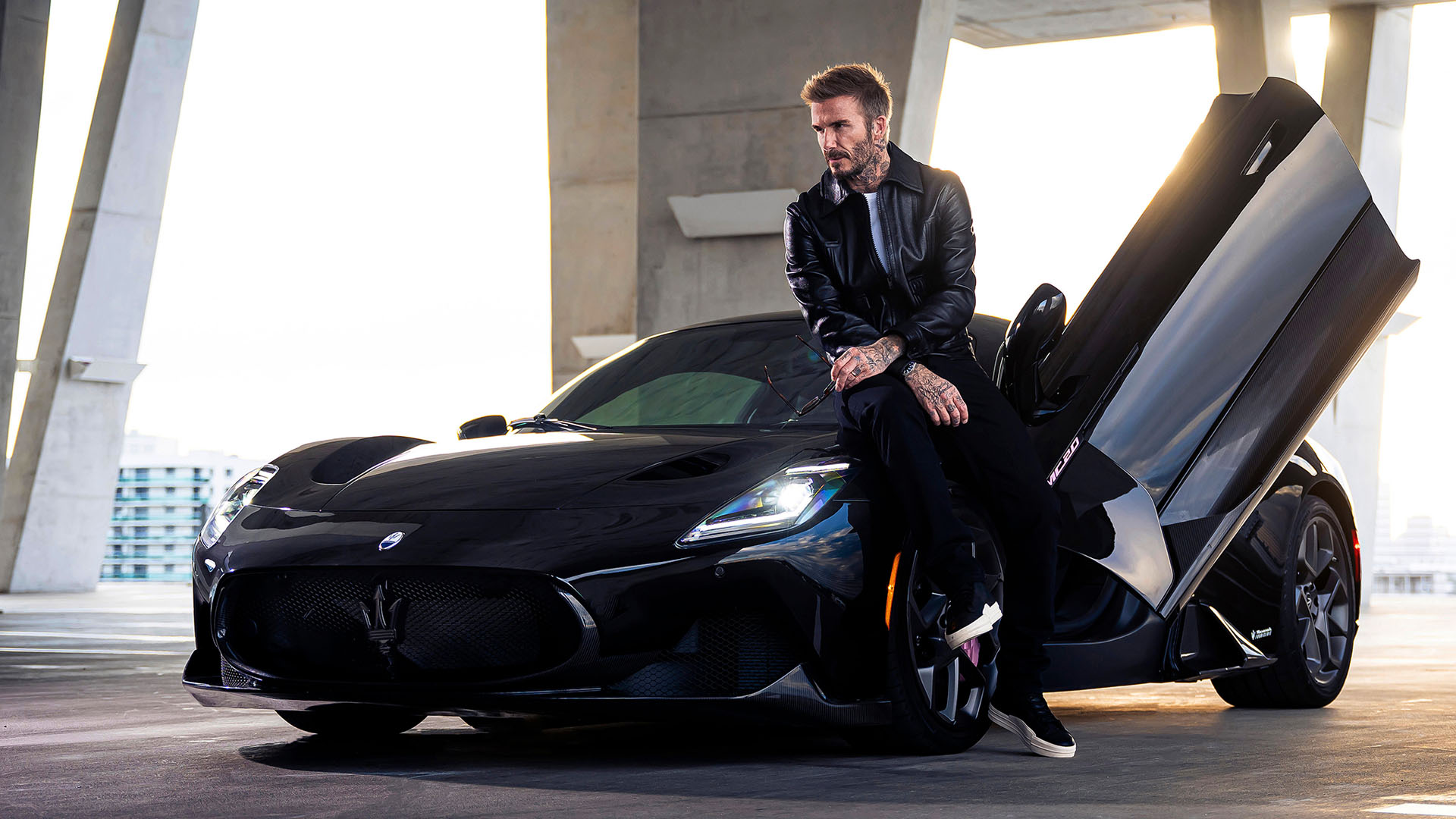 And Maserati S.p.A. has just joined the ranks of these tailor-made one-offs with their latest MC20, aptly called the MC20 Fuoriserie Edition for David Beckham: a love letter for the Magic City of Miami. David is the ambassador of Maserati, and with this Fuoriserie Edition, he also became a designer, backed by the professionals at the Maserati Centro Stile to create a customized MC20 that exemplifies the concepts of performance and sportiness.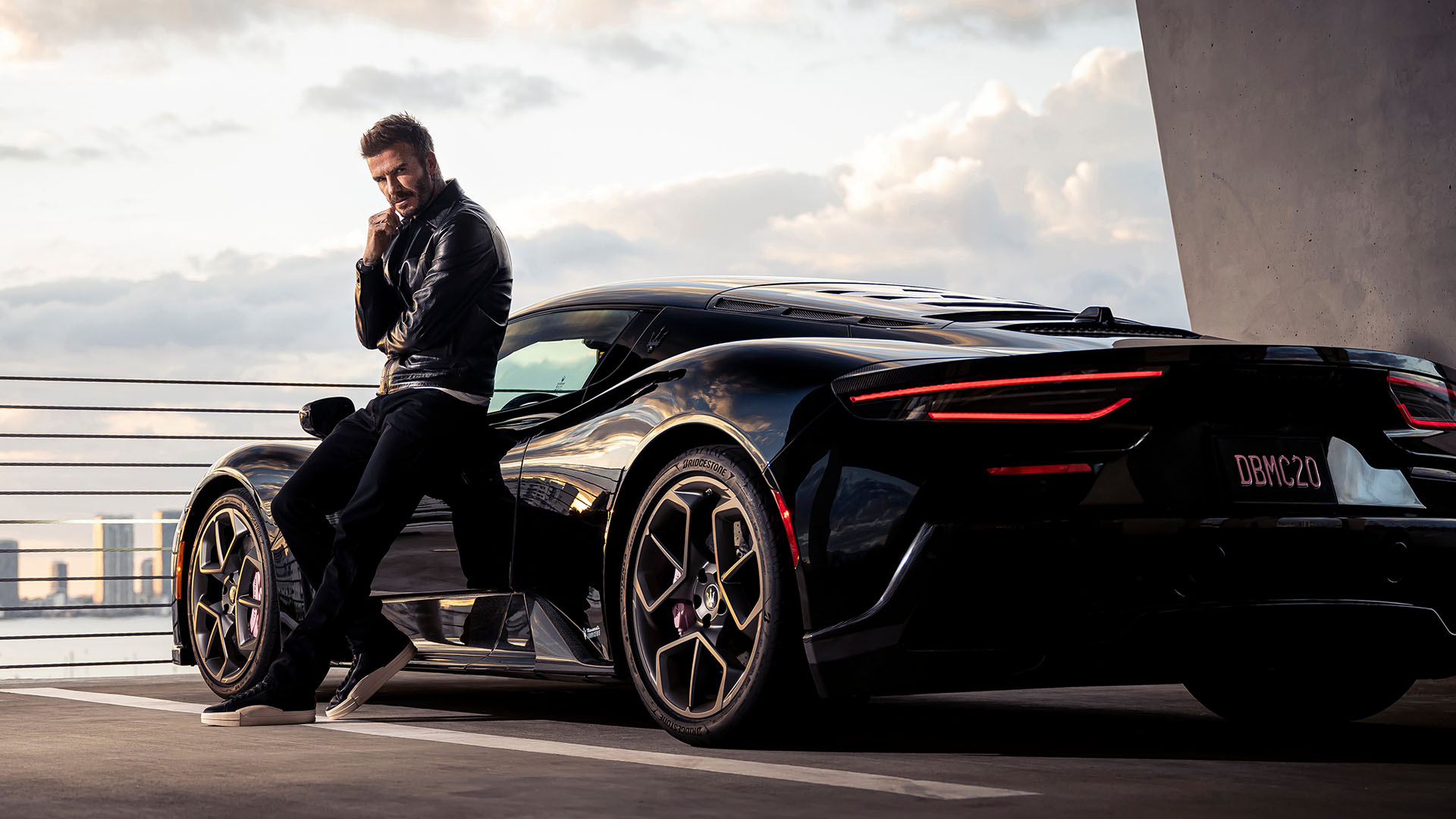 When you turn to Maserati Fuoriserie as a customer, you are effectively offered a blank canvas from the House of the Trident, which offers a vast array of instruments to get creative with, just about everything is left to the customer in terms of taste and inspiration, giving them the opportunity to set their own trends and express their personality.
For this specific MC20 Fuoriserie Edition for David Beckham inspiration was taken from within the USA, not from Italy, more specifically from Miami, the home of Beckham's US football club, whose team colors are black and pink, but their uniforms also combine both glossy and matt sections, and this has been taken into the design of this MC20 Fuoriserie Edition.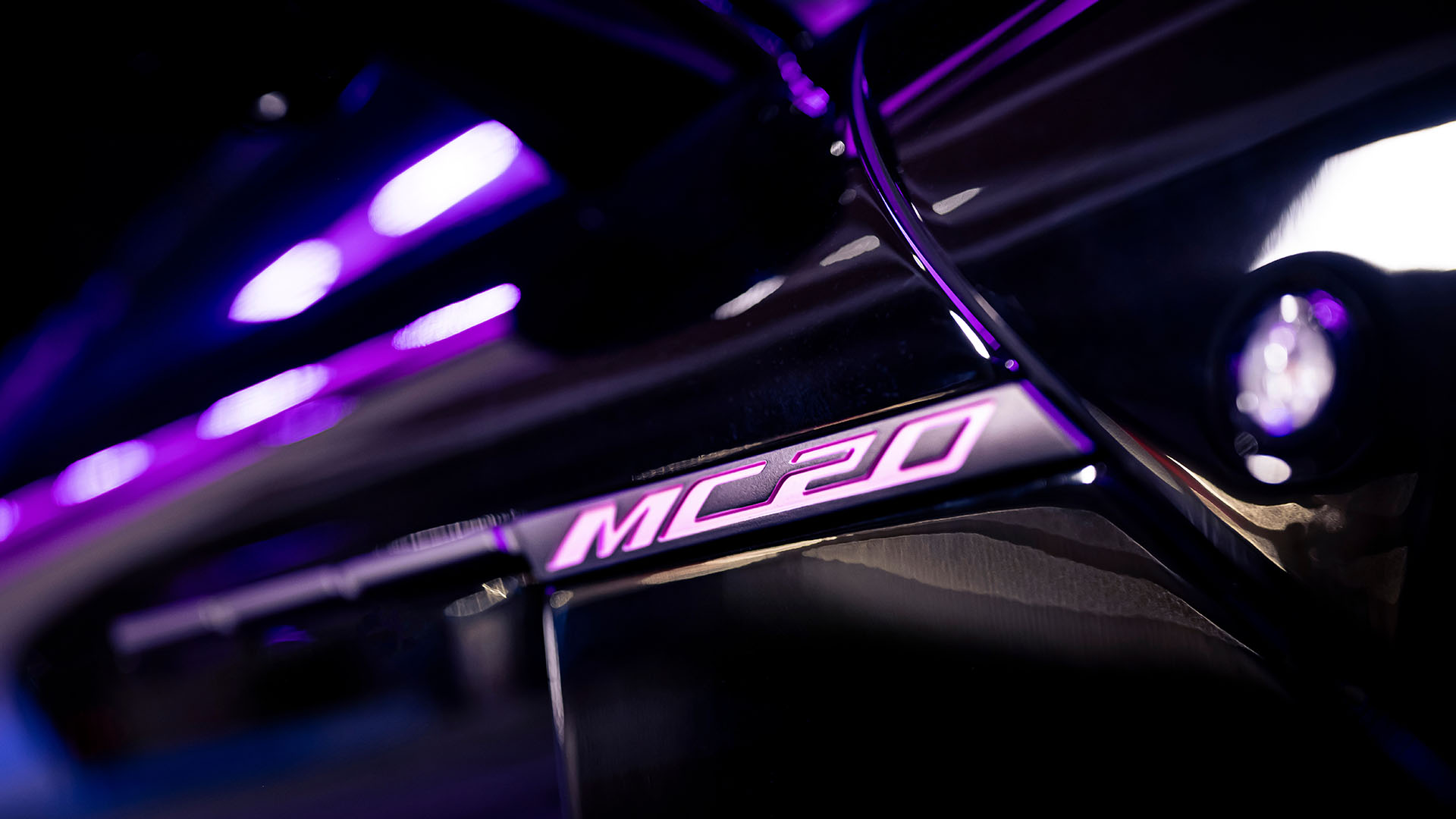 The Maserati MC20 gets adorned in a stunning, yet intriguing glossy black paint, but the traditional Trident logos at the front and on the side pillar get an opaque black finish, even the Maserati script on the rear fascia is finished in opaque black, as a contrast to this the MC20 badge on the door gets the pastel pink treatment, which is repeated on the brake calipers.
The same color theme is repeated in the interior, but fortunately, they didn't go wild with pink on the inside, instead, the combination of leather and Alcantara inside the cockpit is done in all-black, but the pink returns as a detail in the stitching on the seats, which also feature a 3D embroidery in the same pastel pink shade. A final touch is added to the central tunnel with a personalized nameplate, also combining glossy and matt finish that shows the famous Trident with next to it the Maserati Fuoriserie lettering, in pastel pink, while further down we find "For David" in a beautiful aluminum effect.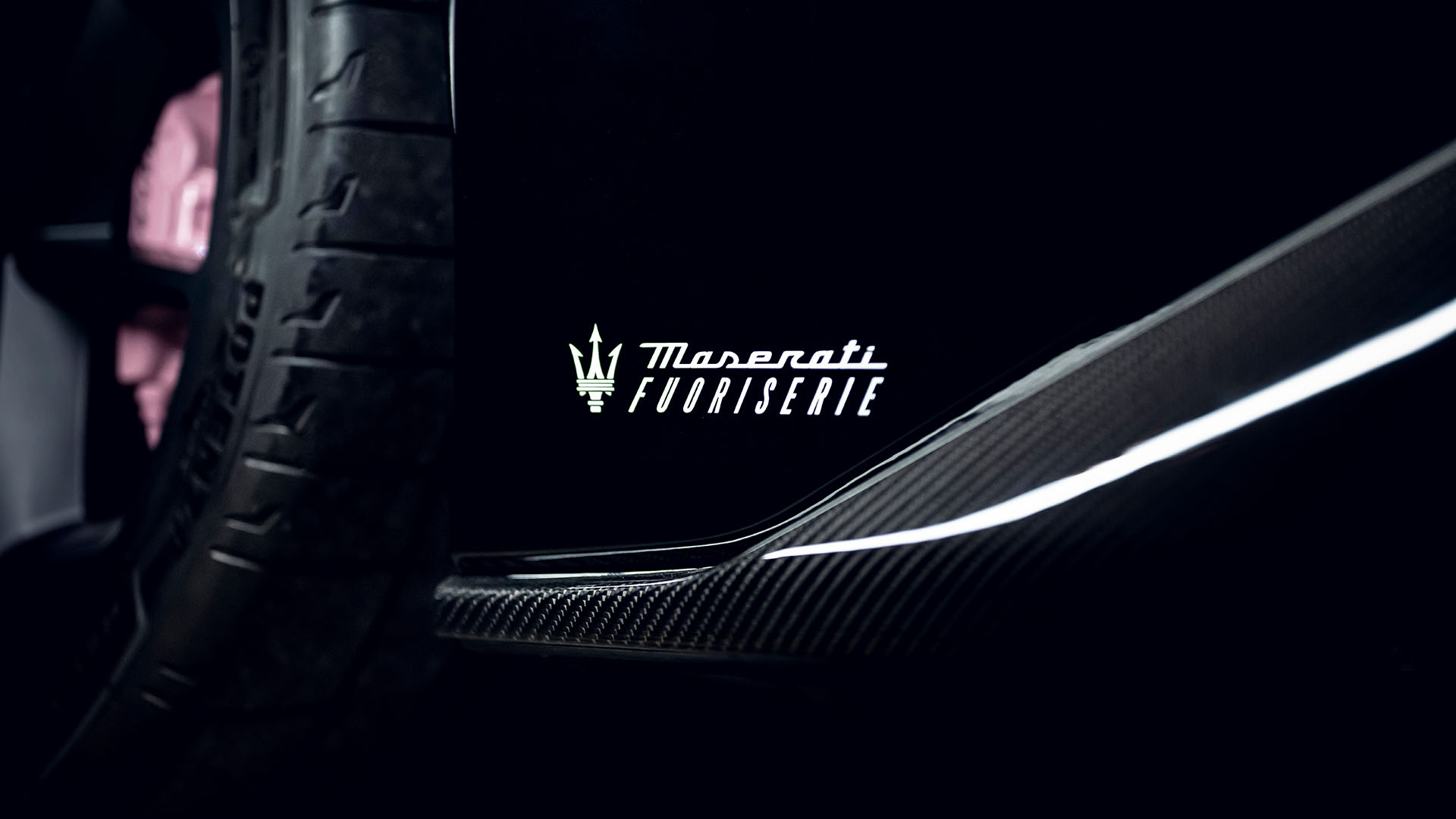 Klaus Busse, Head of Maserati Design, commented: "As car designers, our mission is to offer a holistic experience. This value guides our Brand's stylistic research, making each Maserati uniquely recognizable. Our customization program is another example of our brand's goal to create singular experiences for our customers: Maserati Fuoriserie is a blank canvas, on which Maserati clients can write their own stories and unleash their creativity, making their dreams come true. Designing this special edition MC20 with David, as with all our Fuoriserie projects, is also an ode to the Brand's past, taking us back to a time when every car was hand-built to the client's requests, giving life to a one-off, a true fuoriserie."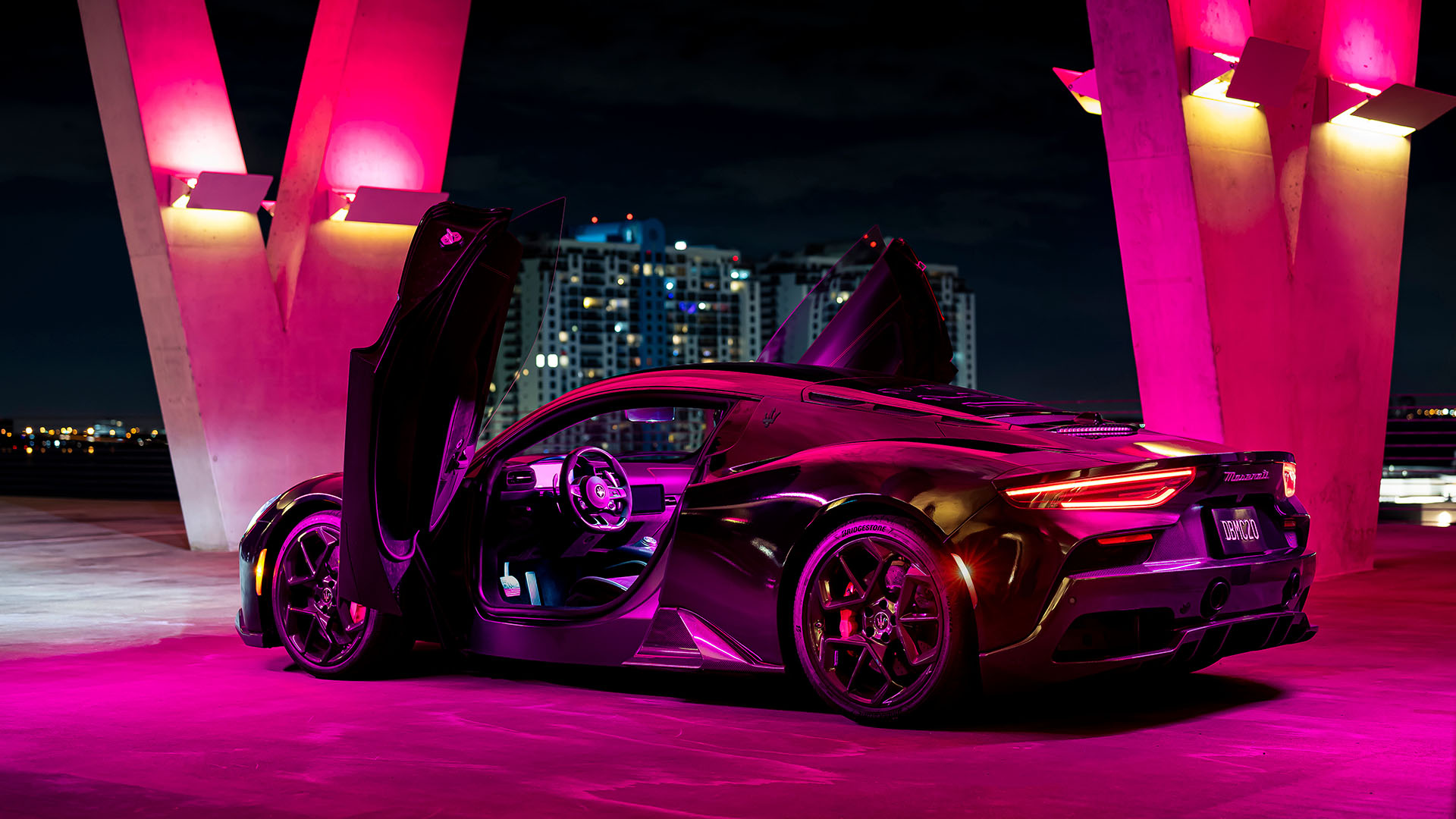 David Beckham said: "I have always been a car enthusiast, so to be part of designing and creating my MC20 through the Fuoriserie customisation programme has been an amazing experience. Cars are about individual taste whether it's the model, color, or small personal details on the inside. It has been incredible to collaborate with the Maserati team and designers to create this one-off car that is inspired by my second home, Miami, and my football club there. It is a joy to be behind the wheel."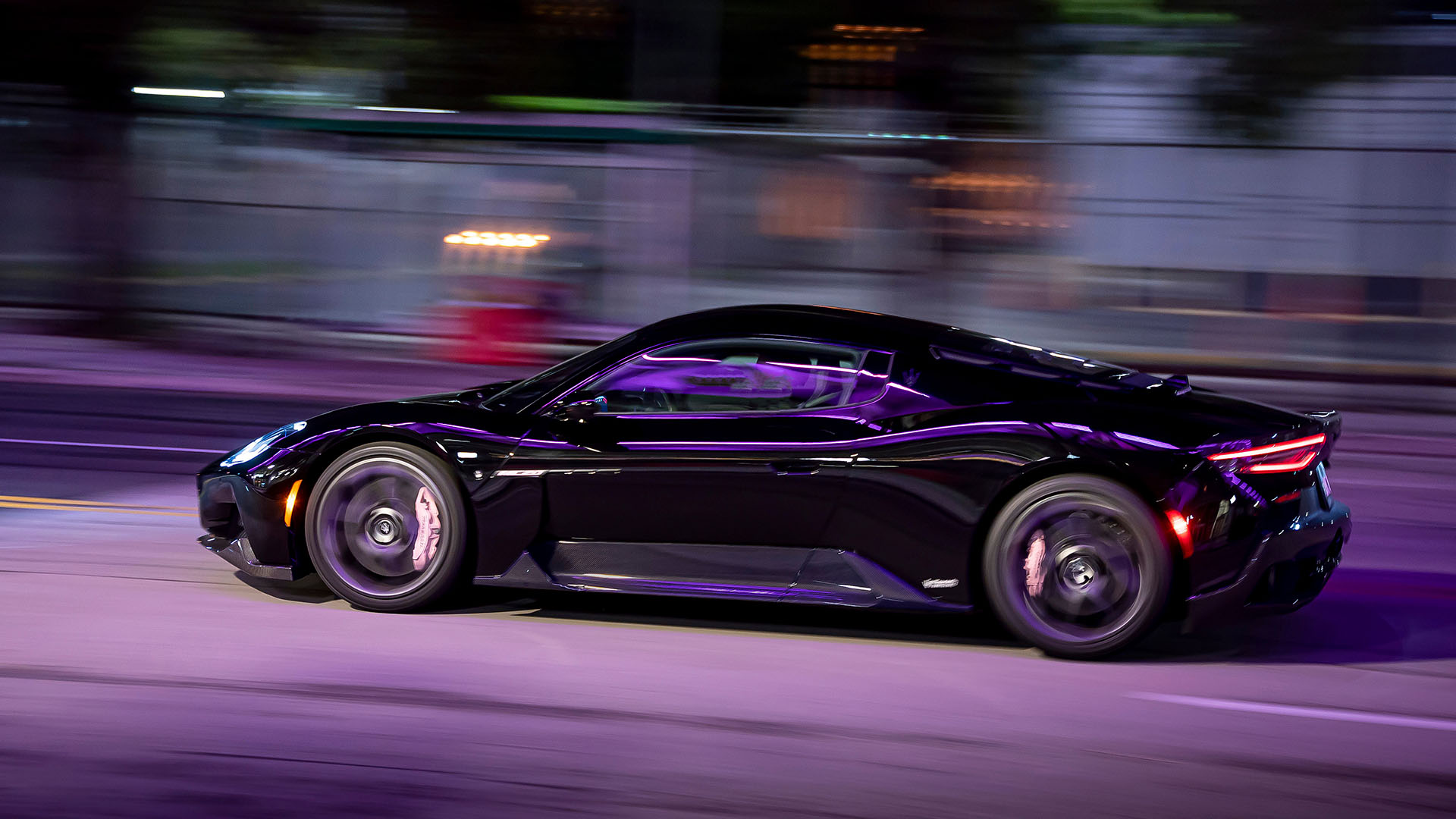 The official press release from Maserati S.p.A. doesn't mention any pricing on this MC20 Fuoriserie Edition, nor production numbers, but from how I interpreted the information given this will be a one-off, a bespoke build specifically created with, and for David Beckham, I just hope we'll be seeing him drive this amazing car on the streets of Miami, apart from the pastel pink, which I understand why it's there, this would be a spec I wouldn't mind owning either, black always looks good on supercars and hypercars, and if you start to mix glossy and matt black finishes of the same shade … it just gets better and better.