After months of speculations, rumors, and leaks, BMW has officially unveiled the newest and fastest M5 to date, the 2018 BMW M5.
With an advanced technology on-board and the impeccable 5 Series as its base, the new flagship super-saloon can definitely send shivers to your spine with its speed thanks to its twin-turbo 4.4-liter V8 engine that pumps out a frightening 600 horsepower and 553 lb-ft of torque. All this power goes to an eight-speed M Steptronic automatic transmission which propels the car to a maximum speed of 155 mph and can even go to 189 mph if the M Driver's Package is installed. Acceleration is also something the 2018 BMW M5 is good at, as it boasts a 3.4 seconds time going 0-62 mph.
It's very certain that 2018 M5 can beat the old one on a straight line but speed is not everything there is about a BMW. What makes BMW's so loveable is their ability to tackle corners. Push a BMW into a corner and you will feel that it suddenly comes alive. The new M5 is different from the previous M5 that failed to impress many people. This time, to be able to compete against the already impressive AMG E63 S, BMW decided to give this new car with both all-wheel drive and rear-wheel drive. Coupled with the highly sophisticated M xDrive system, drivers can now select between rear-wheel drive and all-wheel drive by pushing just a single button.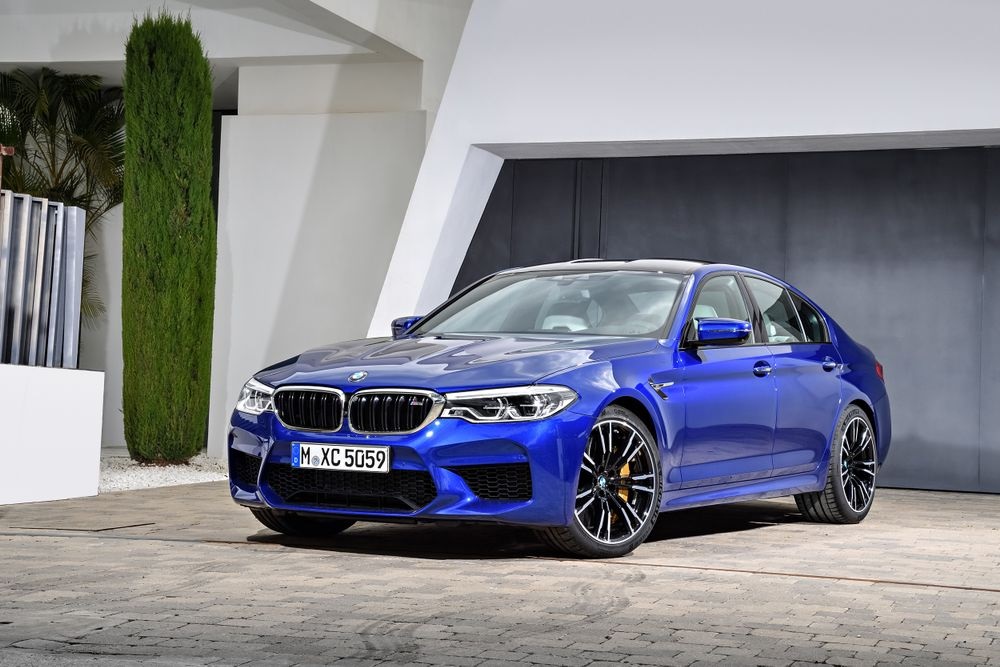 Drivers can enjoy up to five different driving configurations which are based on the variations of the Dynamic Stability Control modes and the M xDrive modes. Drivers can select between the DSC modes which includes DSC On, M Dynamic Mode (MDM), and DSC off. M xDrive modes are also available and includes 4WD, 4WD Sport, and 2WD. With DSC on and 4WD active, the 5 Series can only do a mild tire slip at the rear wheels when exiting a corner. MDM mode with 4WD Sport selected, you'll be able to do controlled drifts with the car. Choosing DSC off will allow you to progress through the M xDrive modes so that you can find the perfect level of aggression when going into corners.
While the 4WD Sport is the ideal choice for professional drivers at a race track, the 2WD with DSC off will be best suited for hoon drivers. When 2WD is selected, the rear Active M Differential can then help send power to whichever wheel on the rear axle can use it best. This of course requires you to upgrade the suspension to keep up the performance. Multiple Variable Damper Control systems are offered which includes Comfort, Sport, and Sport Plus. You can also select between the Efficient, Sport, and Sport Plus modes for the engine character of your M5.
You really don't need any special brakes for this new M5 as the weight-reducing M compound brakes comes standard. Thanks to it, the new M5 managed to cut off 50 pounds from its weight, making the car lighter than the previous one. There is also the option to swap out the standard 19-inch light-alloy wheels for a set of 20-inch ones. There's also nothing much to be added about the interior and exterior options offered with the car, thanks to the  Merino leather and M seats inside as well as a redesigned exterior with broader front panels and bumper trim to allow for larger intakes, a diffuser at the rear, an adjustable rear quad exhaust, aluminum hood, and carbon fiber reinforced plastic roof that comes as a standard option.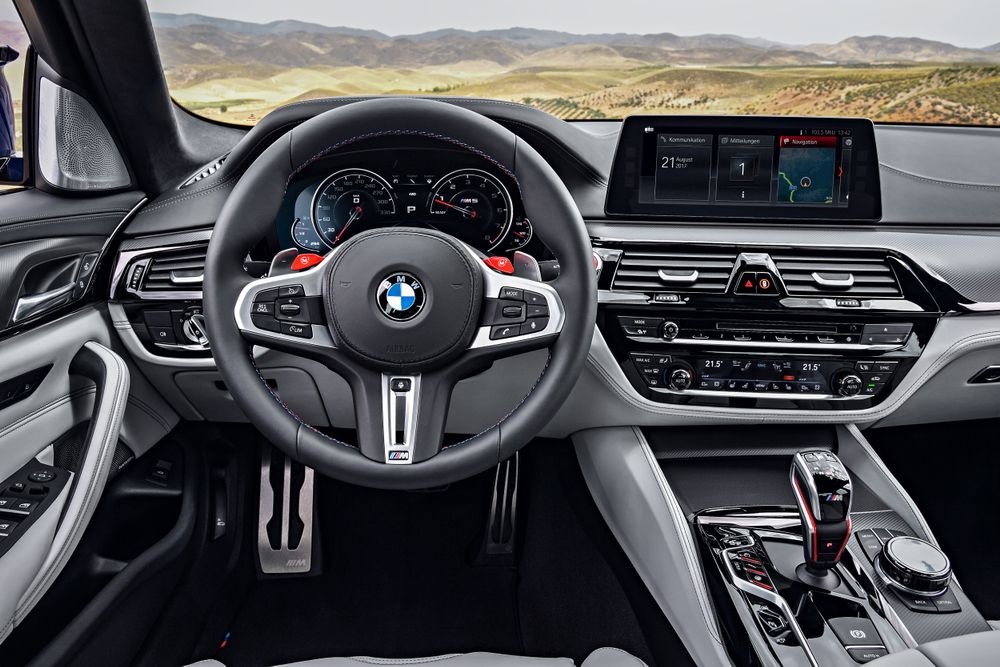 Now here comes what could be a bad news for people who wants to get their hands on this new BMW, the M5 as it is will have a starting price of no less than €117,900 ($139,224) when orders starts to open up by next month.