MSO, short for McLaren Special Operations, takes care of special requests and bespoke options on new McLaren sportscars ordered by customers worldwide, and we find a stunning trio of the now sold-out McLaren 765LT that was just delivered to their owners in Poland that all come with MSO options, considerably raising their base MSRP of €402,500 when these customers placed their order shortly after the global launch last year to make sure they could take delivery ahead of the 2021 summer track day season.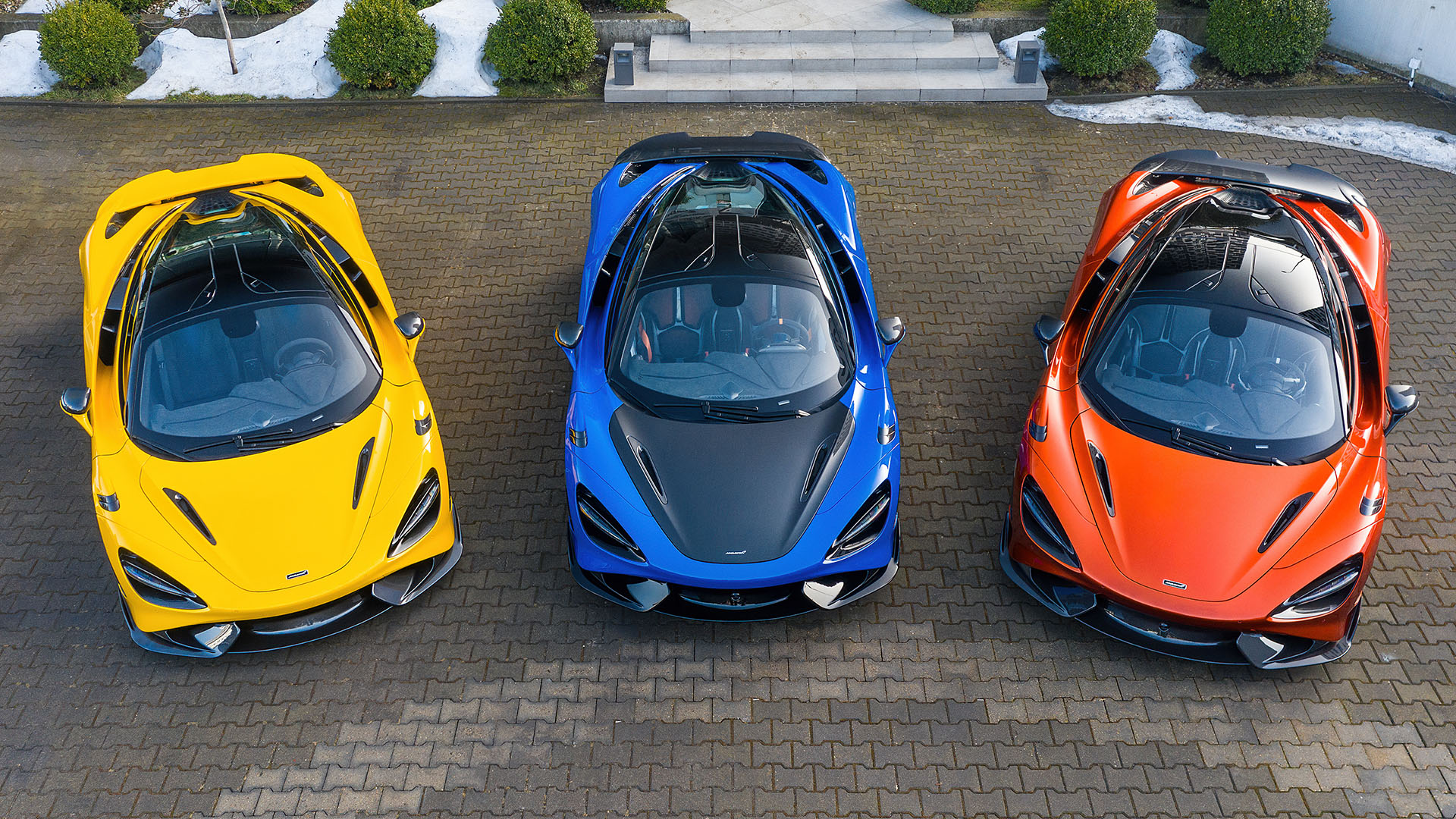 These three McLaren 765LT MSO come in some truly impressive shades, Volcano Yellow, Volcano Orange, and Paris Blue, the blue car adds multiple MSO options, includes the MSO Clubsport Pro Pack (consisting of Super-Lightweight Carbon Fibre Racing Seats, Track Brake Upgrade, and MSO Defined Satin Finish Carbon Fibre Air Vents). The Paris Blue 765LT is also the only one from this trio to come with the MSO Black Pack (front splitter, rear bumper, rear diffuser, air intakes, side skirts, and door mirror casings are all finished in black). Probably the nicest option on the exterior is the clear carbon fiber front hood and rear wing among others.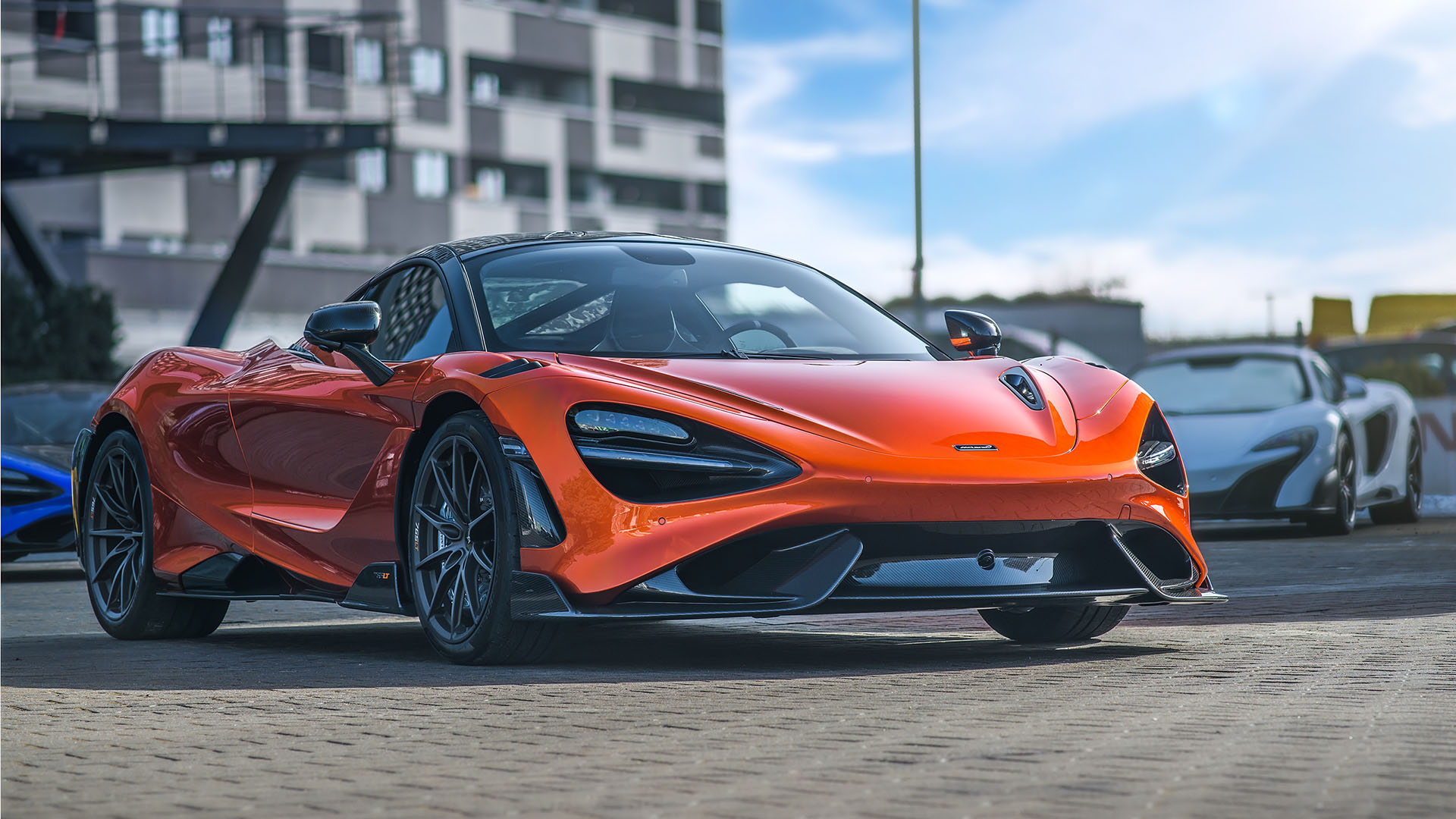 "Providing the tools to our customers to design, develop and create their own unique interpretation of the McLaren 765LT, MSO is able to make our customers realize their vision of the perfect McLaren."
Bastian Luehmann, Market Director – Central Europe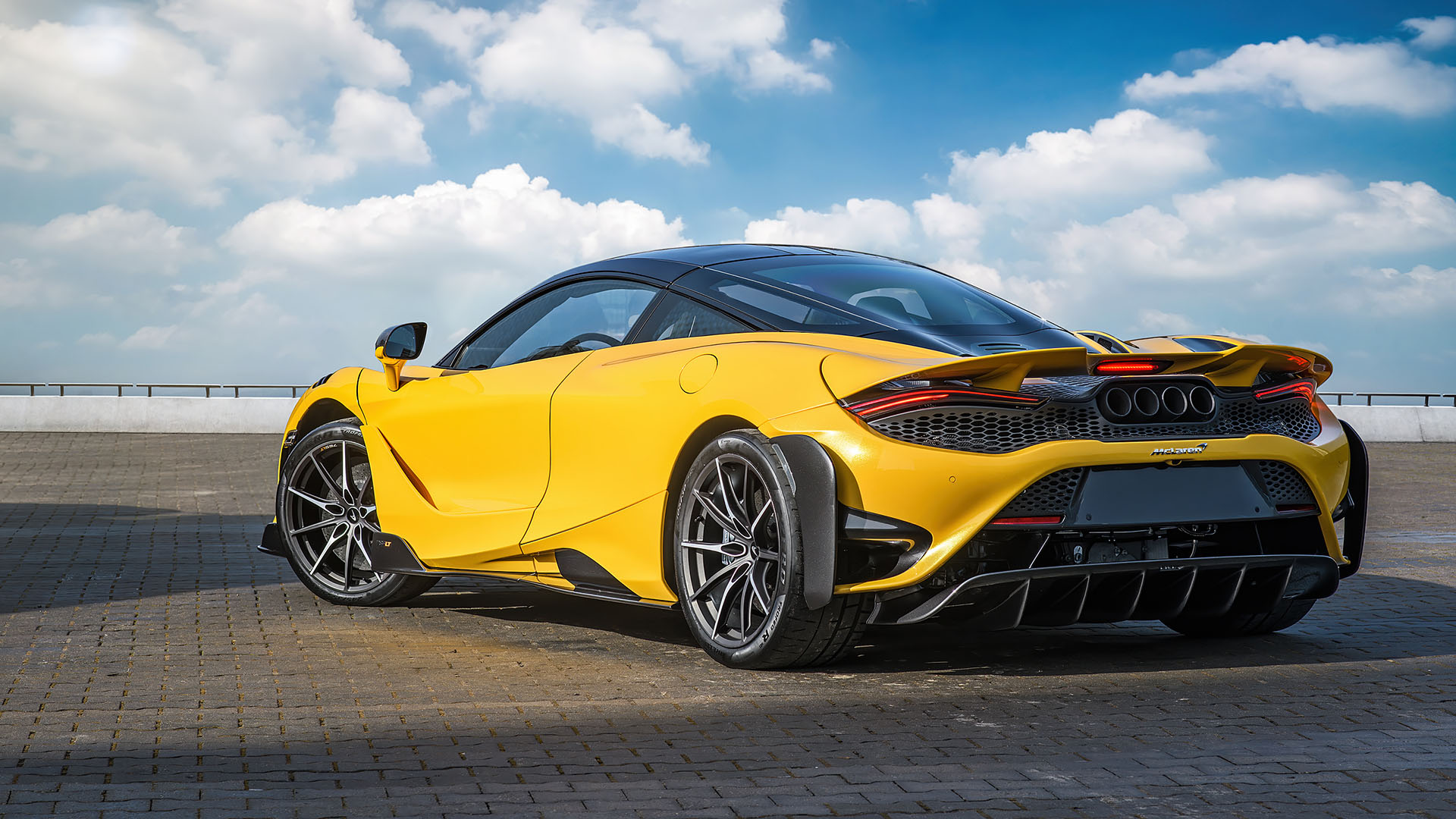 The McLaren 765LT is 80kg lighter compared to the already lightweight 720, among others thanks to special carbon fiber aerodynamics that are made by the McLaren Composites Technology Centre in the Sheffield area, a first for McLaren, and let's not forget where the 'LT' stands for: 'Longtail', the 765LT comes with an active rear wing that allows this 1,229 kg car to reach 100 km/h in less than three seconds … 200 km/h is reached in 7 seconds, thanks to 765PS and 800 Nm.