If you ask people what car James Bond drives, chances are you'll get Aston Martin as an answer, sure Pierce Brosnan drove a few BMWs in his movies, but Sean Connery, Roger Moore, Timothy Dalton, now also Daniel Craig, were all driving Aston Martin, with the classic DB5 probably being the most famous one, complete with passenger ejection seat and machine guns behind the lights.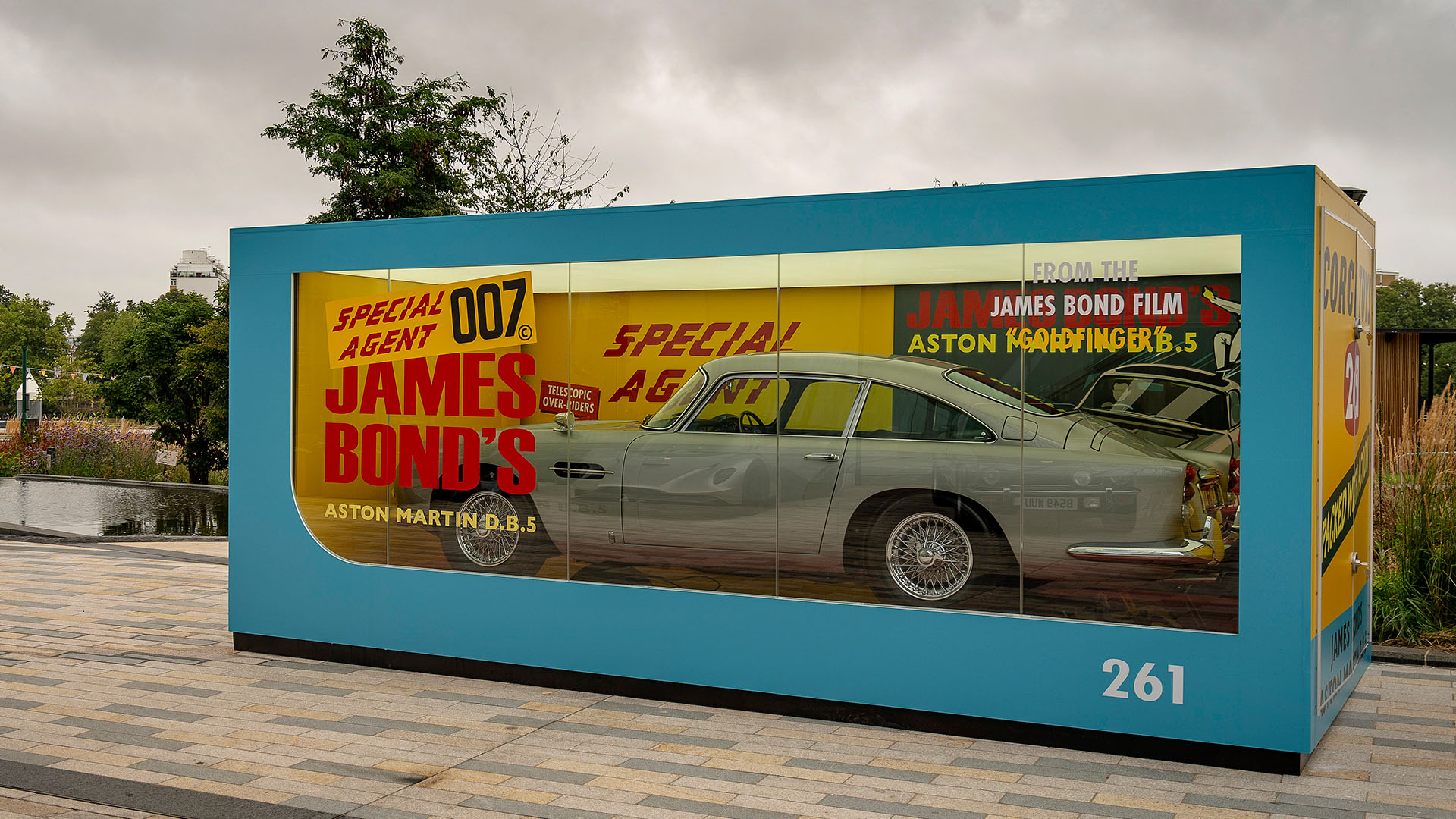 I'm sure many, just like me, once owned the Corgi made toy version of this 1965 Aston Martin DB5, with the small figurine to put on the passenger seats, only to press a lever underneath the model that opens the roof and shoots the guy into the air, mine even came with the bulletproof panel to rise behind the rear window and the retractable machine guns at the front, even the risers on the front bumper came out … I had so much fun with this model, and it all kept working even after I lost the little guy to shoot out the roof.
That specific car has become so important in both Aston Martin history and in movie history, that they decided to create the Aston Martin DB5 Goldfinger Continuation car, complete with a large array of working gadgets that fans will recognize from the classic James Bond film: rotating number plates, a retractable bulletproof rear shield, extending front over-riders and of course pop-out machine guns.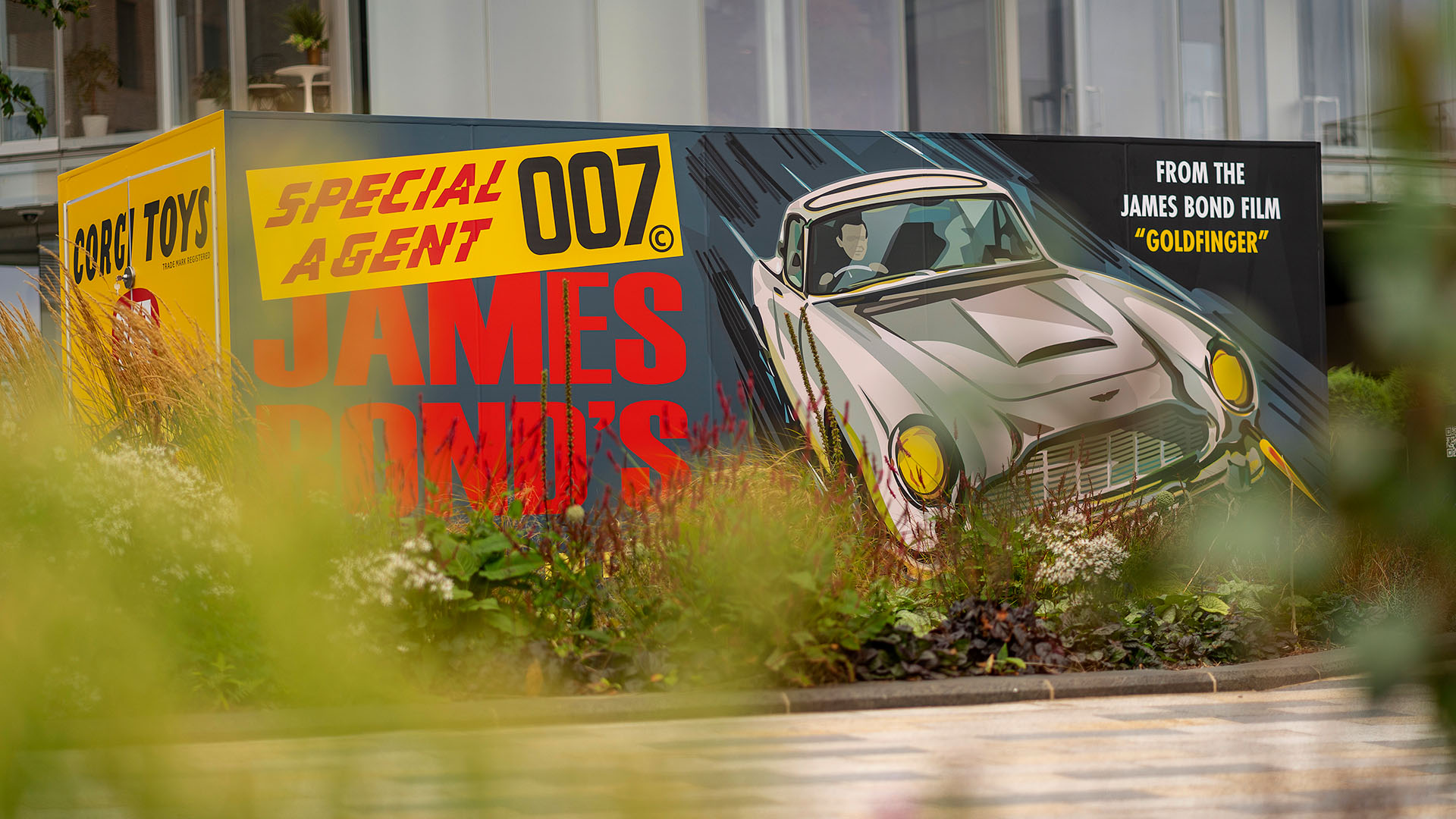 After the original DB5 has been out of production for 55 years, this very special Continuation model will be built only 25 times, all as an authentic reproduction of the classic DB5 used in the Bond movie, and you can only get it in one specific color called Silver Birch, just like the 1965 car, but this modern recreation does come with some mild modifications and enhancements to ensure the highest levels of quality and reliability expected in today's world.
The original 1965 Corgi Toys are highly sought-after, and very expensive these days, as with all scale models, it is important the car itself is in perfect condition, but also that it comes with the original accessories and it's still inside the original box, where the plastic window hasn't turned yellow, back in 1965 the Corgi James Bond Aston Martin DB5 from the movie Goldfinger earned the UK 'Toy of the Year' and 'Best Boys Toy' titles at the National Association of Toy Retailers Awards … but Corgi is still making this model today, after numerous retooling, but you can still buy one.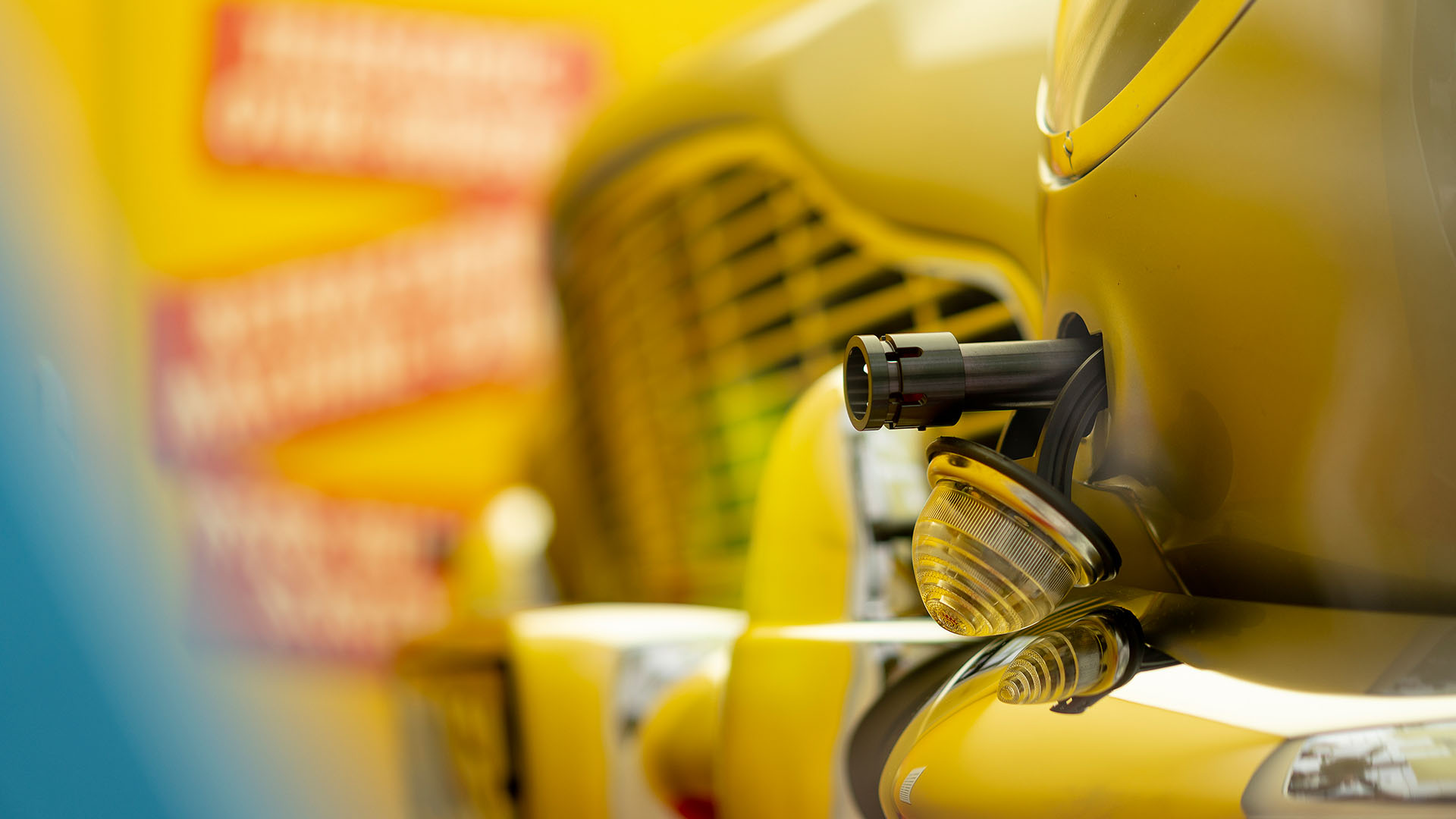 Obtaining an original 1965 version of the Corgi toy might be expensive, but one of the 25 Continuation cars will most likely be even more expensive, just as a celebration of the return of 007's iconic Aston Martin DB5 to the big screen, Aston Martin, and Corgi unveiled a full-size replica of the original 1965 Corgi DB5 model. Shown at The Coaling Jetty, outside Battersea Power Station, this 1:1 model measures 5.66 meters long, 2.7 meters tall, and 2.7 meters deep, and it's shown inside an original Corgi Toys box … only massively larger.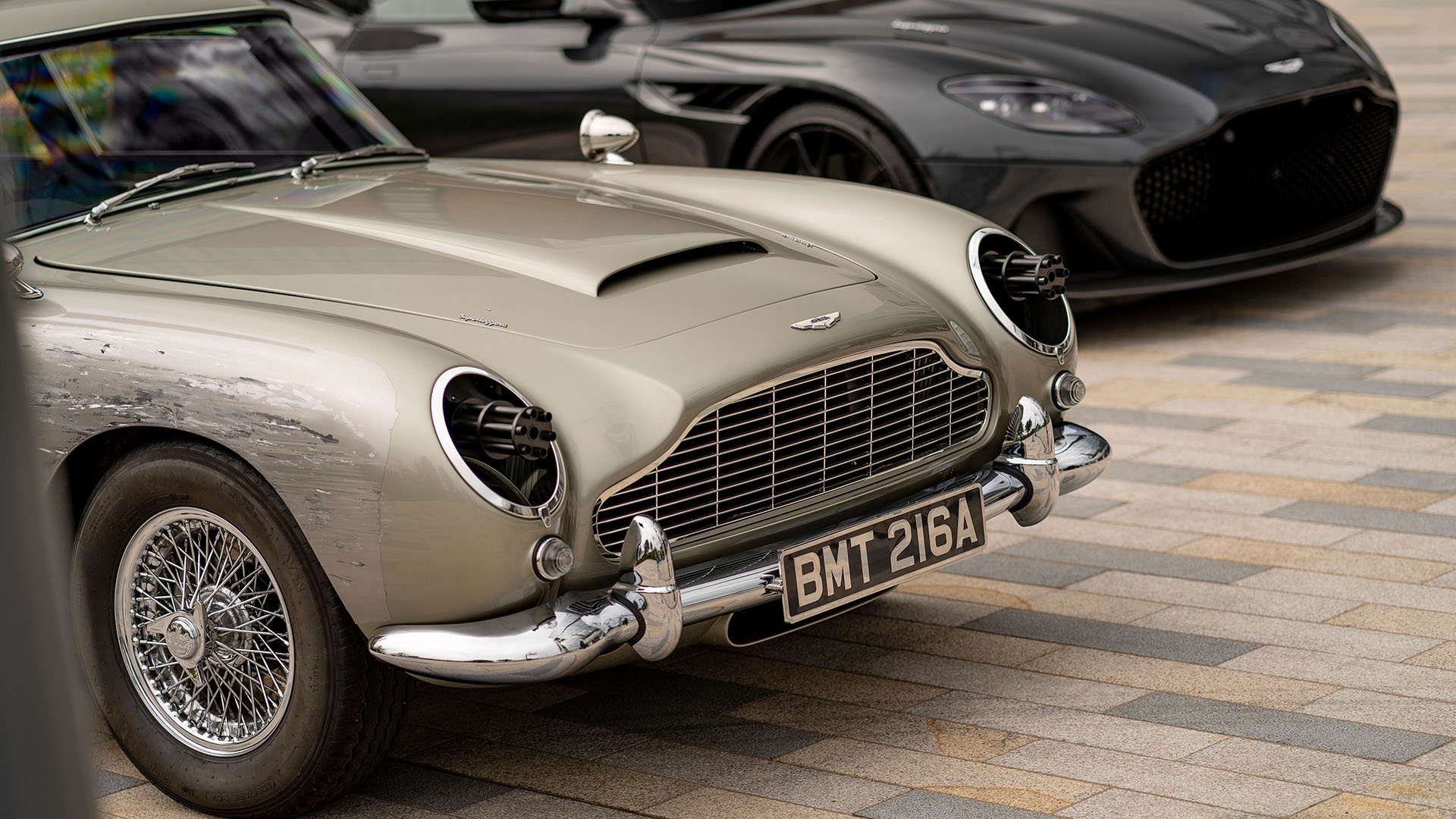 In about a month the 25th James Bond movie will be released, so it was the perfect timing for Aston Martin to launch their own No Time To Die campaign, complete with a bespoke TV spot, in the movie itself we'll be recognizing a total of four different Aston Martin models, naturally the famous DB5 will be seen again, but this time the classic Aston Martin V8 will make a return too, while the DBS super GT comes with skis mounted on the rear window … and as a piece de resistance the impressive Valhalla mid-engined hypercar makes an appearance too.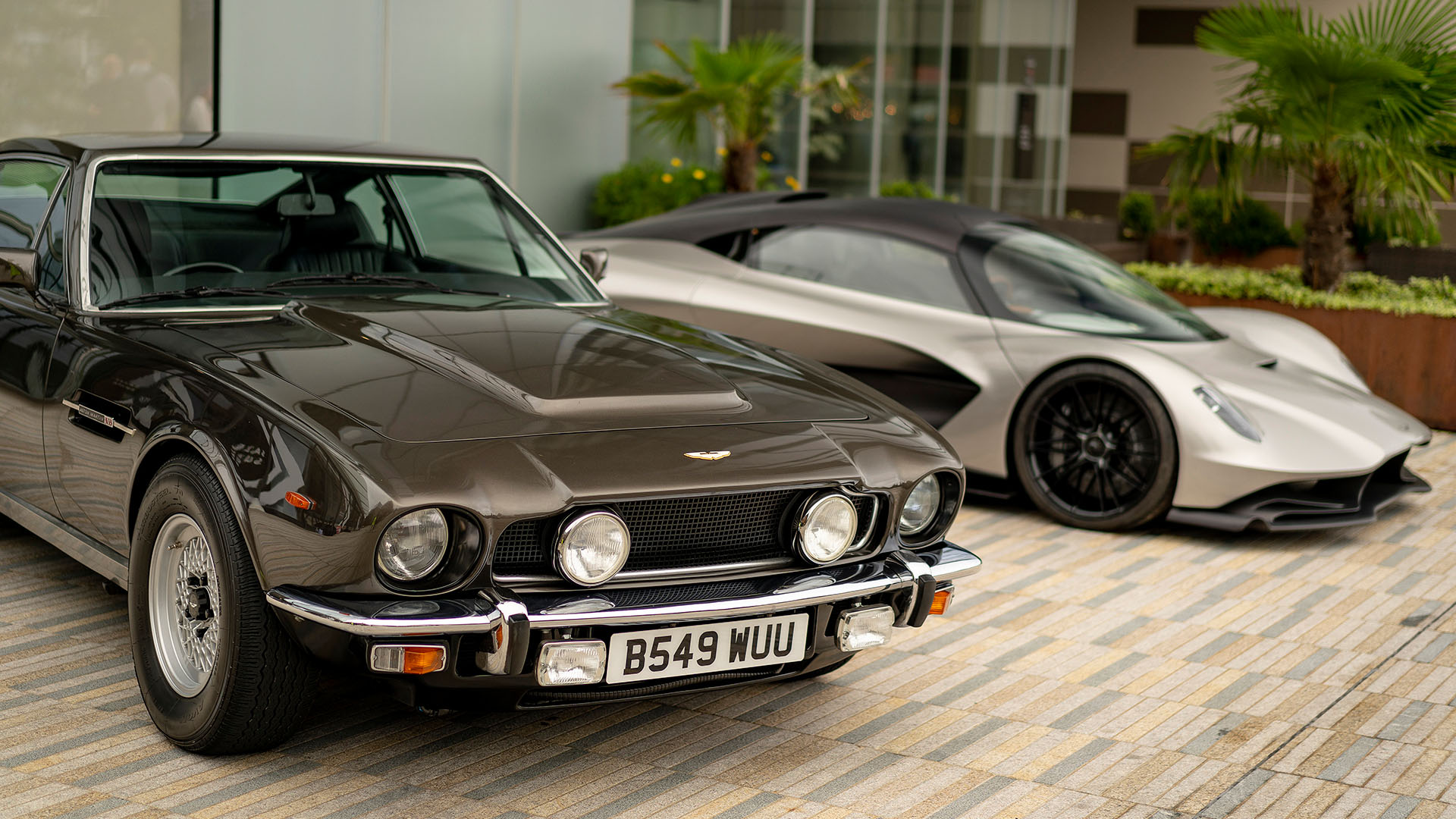 Marek Reichman said "We are really honored to be marking the start of the No Time To Die campaign today with this exciting unveil.  Aston Martin's relationship with James Bond spans decades and the DB5 is, without question, the most famous car in the world by virtue of its 50-plus year association.  Working with EON Productions and Chris Corbould to build 25 of the DB5 Goldfinger Continuations was a truly unique project for everyone involved at Aston Martin.  Now, to work with Corgi – another quintessentially British brand – and to see James Bond's most cherished car sitting inside a to-scale toy box in central London is quite outstanding".
The full-size replica Corgi DB5 box will remain on display at Battersea Power Station in the UK for the general public to admire until 1 October 2021, check out the TV spot below: