Leading and respected Ferrari specialist and broker GTO Engineering is confirmed to be responsible for the sale of one of the rarest Ferrari 250s in the world, a very special 1963 Ferrari 250 GT Lusso that has a bespoke body created by Fantuzzi, in fact, this is just the 16th 250 GT Lusso to leave the assembly line in Maranello, only to be shipped to Fantuzzi to have a period coachbuilt body added, if you really want something unique from that era, this is your chance, as this one-off is now available from GTO Engineering in the UK.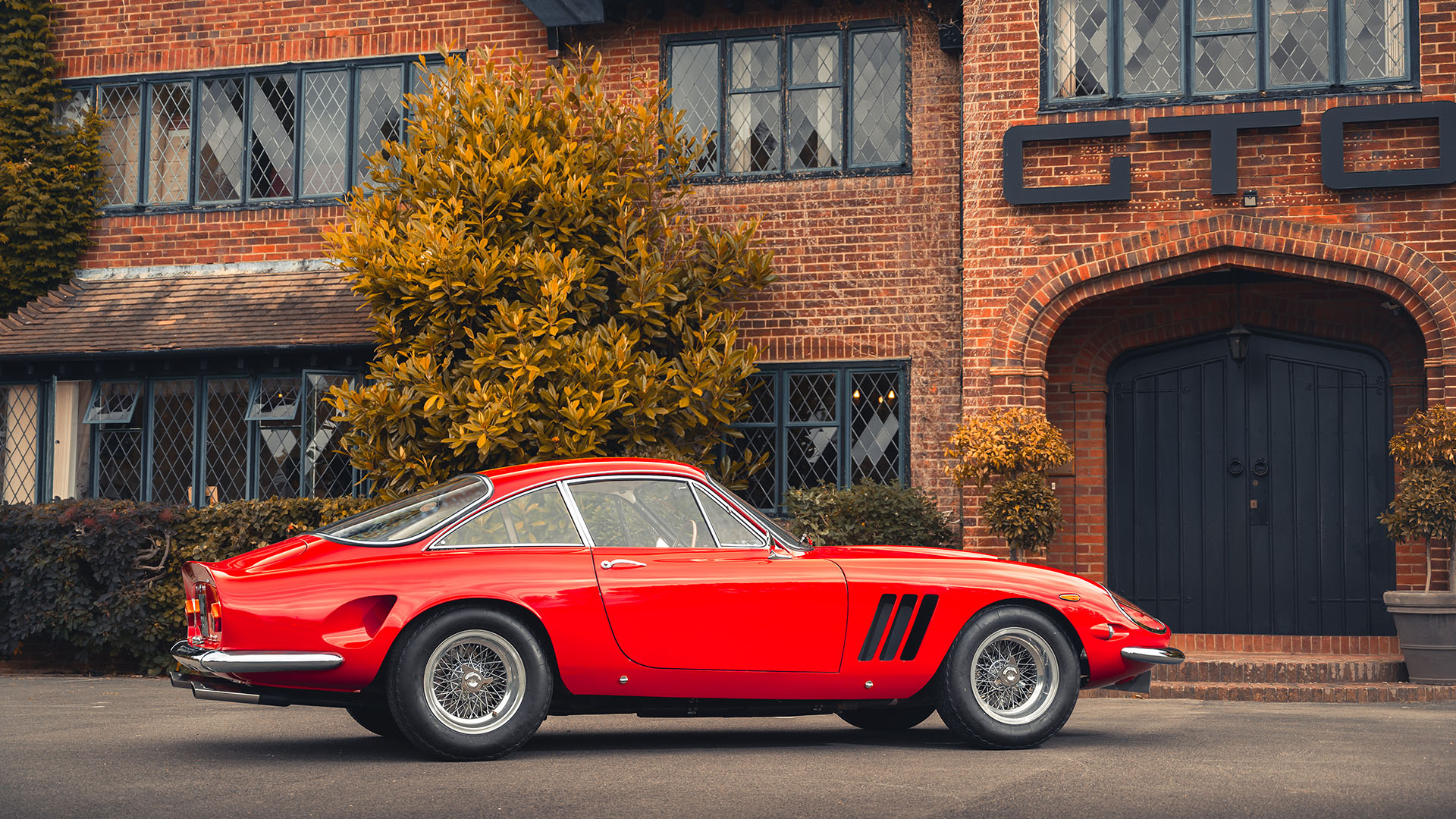 This truly unique Ferrari 250 GT has been in the care of GTO Engineering for over 10 years now, sometimes shown at Concours events, tours, and even road rallies around the globe, the history of this amazing car has been meticulously maintained, when this 350 GT #16 left the factory she was finished in a classic Grigio Metallizzat to be supplied to Luciano Pederzani of Bologna, who, with his brother Gianfranco owned Tecno, a builder of Formula F2 and F3 cars, but they wanted something different, so they asked their race car designer to have some extensive work done to their 250 GT, which involved a partial re-body executed around 1965, the one-off treatment included a more aerodynamic front end and faired in headlamps.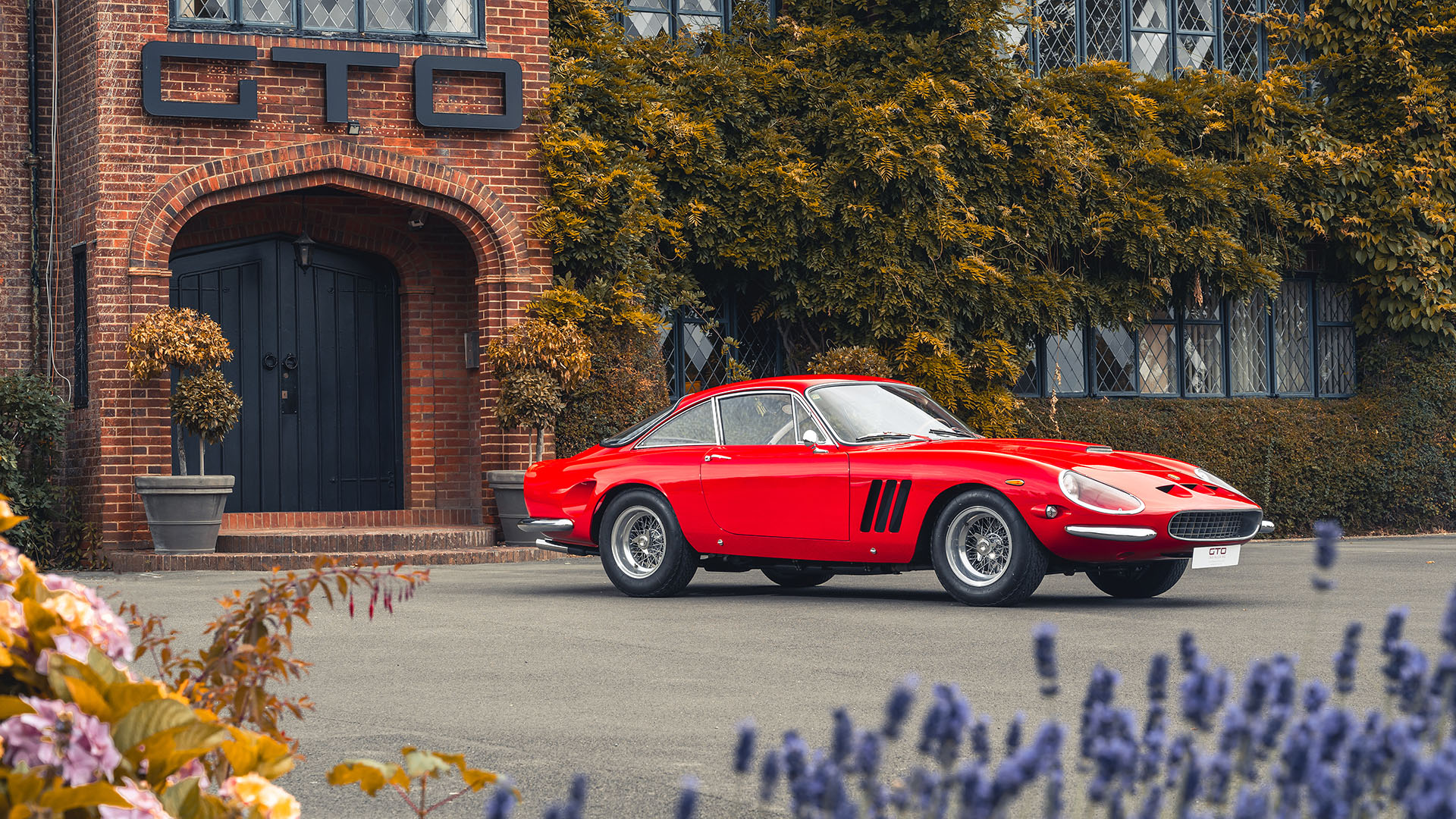 The former owner even took a trip to Italy to meet with Gianfranco Pederzani  and visit the Ferrari factory to compile the history of this one-off car over a period of three years, during which he personally met with, or spoke to, most of the people who have owned this car, to gain first-hand, reliable information. The illustrious history of this car starts in 1966 when the Pederzani brothers sold the car to Venezuela, however by the summer of 1968 this special Ferrari had moved to New York and was owned by Richard Trask. In around 1977 Terry Kramer purchased the car, and it is believed it was at that time that some further modifications were made (possibly by Tom Meade) including a more pronounced boot lid spoiler and some 250 GTO-inspired vents in the wings and on the nose. Soon after this, the car was shipped to Honolulu where it was registered. The car went through Collier Thelian's hands in 1978 and was sold to Gerald O'Conner in 1979, who put the car in storage in 1981 where it would remain for the next 24 years.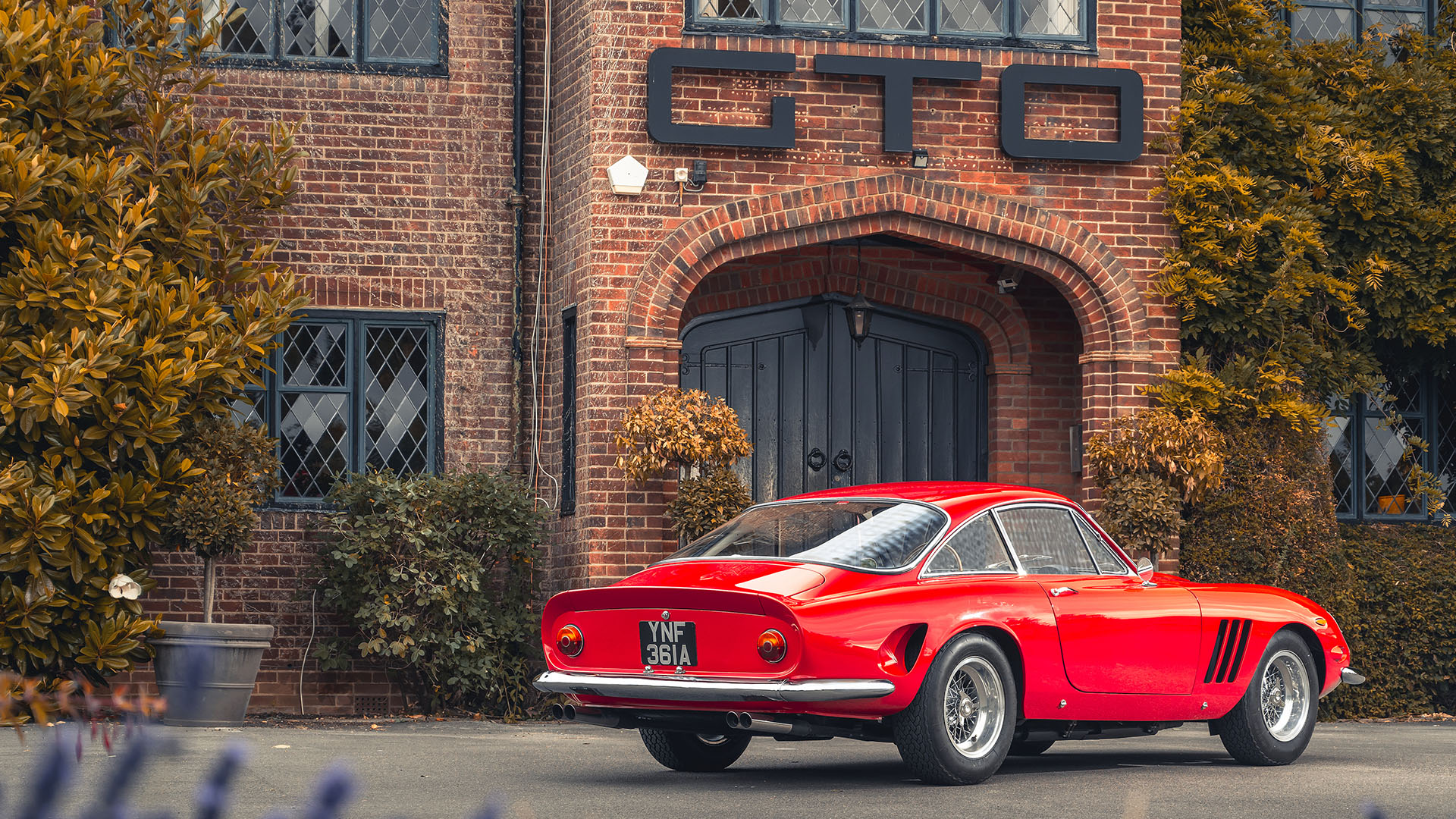 DK Engineering subsequently received this 1963 Ferrari 250 GT Lusso bodied by Fantuzzi in the Autumn of 2011 for a full restoration, where the decision was taken to go for a complete Concours restoration, which meant the car had to be stripped to a bare chassis and body. To complete this restoration to a correct Concours level, they had to create drawings, drawings, diagrams, and finally, molds from another, genuine Ferrari 250 GTO, after which DK Engineering had to precisely scale everything to Lusso size when it came to the various louvers and vents found on this one-off version.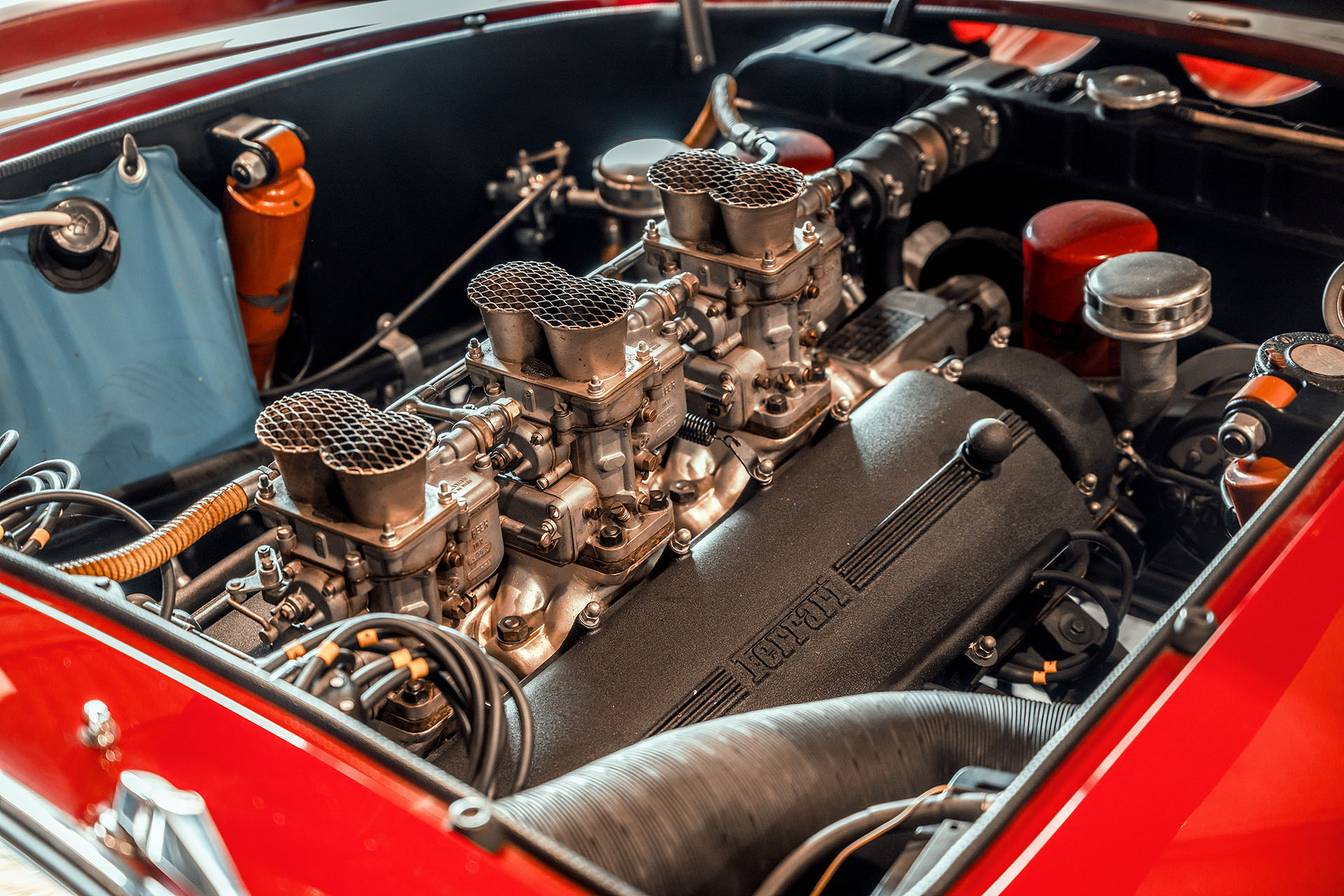 After a meticulous process of priming and painting, this one-off looked amazing in Ferrari's Rosso Corsa which was finalized at the beginning of November 2012, DK Engineering could finally start with the mechanical rebuild, when they finished with this step the car came to GTO Engineering to be its final mechanical and storage caretaker, who has overseen its servicing and maintenance for nearly a decade (late 2012 to present). Throughout that time, the owner and teams at GTO Engineering ensure that the car remains 'on the button' servicing, moving, and caring for the car as if it was GTO Engineering's own. During this time there is significant service and invoicing records for works, including an owner-specified 'touring themed' upgrade of seat belts, luggage straps, and mirrors to sit alongside its Brantz machine.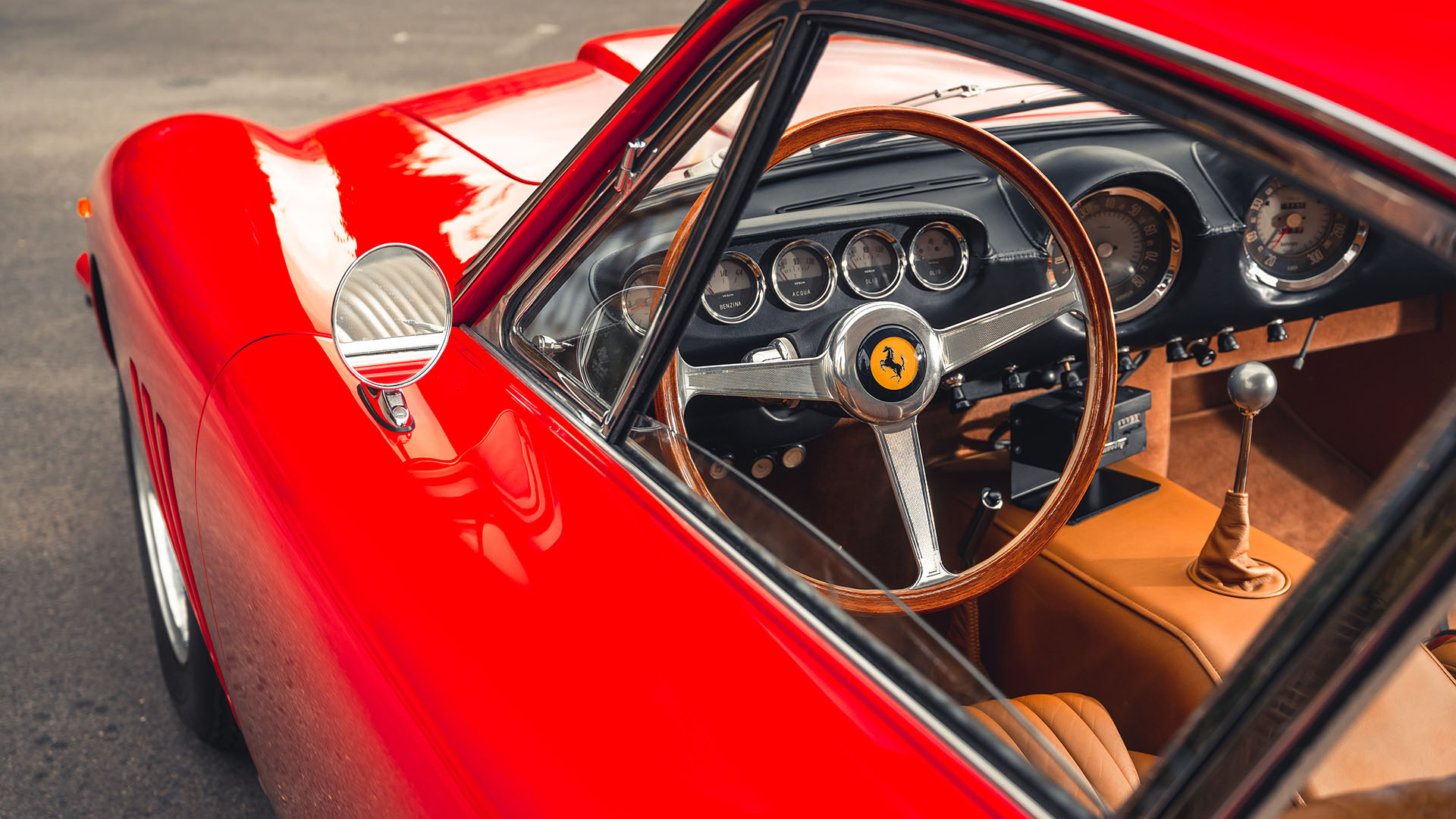 If you would like to add this unique Ferrari creation based on the beautiful 250 GT Lusso, made even more attractive with a Fantuzzi bespoke body, get in touch with Louis Scott at GTO Engineering, as with most high-value classic supercars like this, the listing does not include a price, you'll have to request that titbit of information from Mr. Scott.