Evo Means New, But Not "992" New
Yes. The latest rendition of the Porsche 911 GT2 RS Clubsport is still based on the 991-gen production model, though there shouldn't have been any hopes that this track-only car would show any hints of 992 DNA to begin with.
The most important reason for this is, well, because there isn't even a 992-gen GT2 RS out yet. Interesting timing too, as many keen-eyed observers think they've spotted a prototype of this very car doing its rounds at the Nürburgring Nordschleife just mere hours before Porsche announced the refreshed Clubsport. It was seen traversing the green hell with other upcoming "992.2" models. Serendipitous, indeed…
Dubbed the Clubsport Evo, the additional moniker denotes all around improvements to one of the German automaker's most impressive gentleman/customer race cars. Naturally, it's OEM-approved tuning company, Manthey-Racing, behind the subtle yet effective transformation of the now 4-year-old platform.
Aerodynamic Min-Max
Not subject to homologation requirements, the GT2 RS Clubsport was always going to be an insane and distinctive automobile to begin with. There's no shortage of carbon fiber components virtually anywhere on the car, as well as peculiar contraptions such as an escape hatch on the roof and a bespoke rapid refueling system. The Evo, of course, takes things up a notch, from 10 to 11.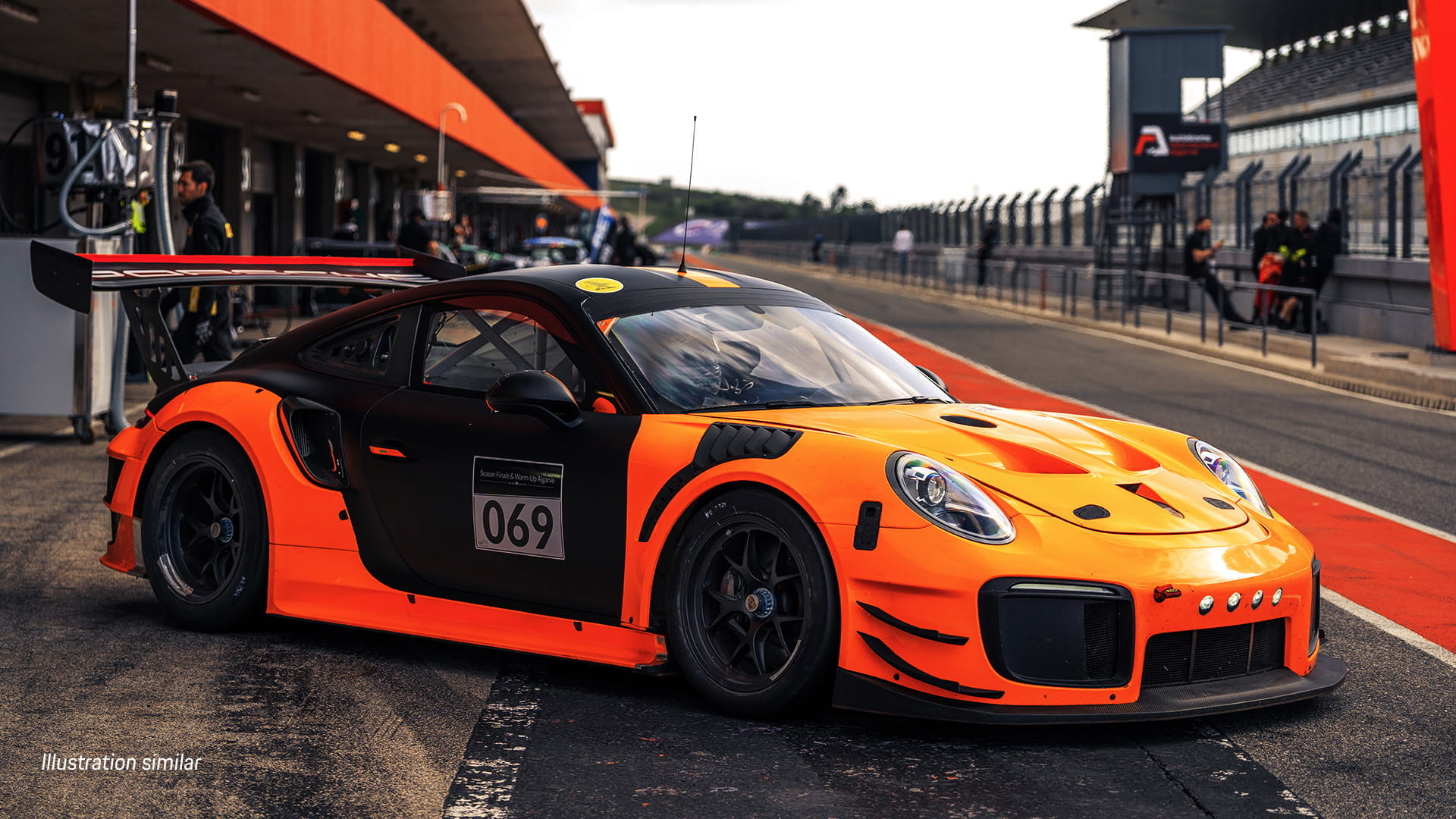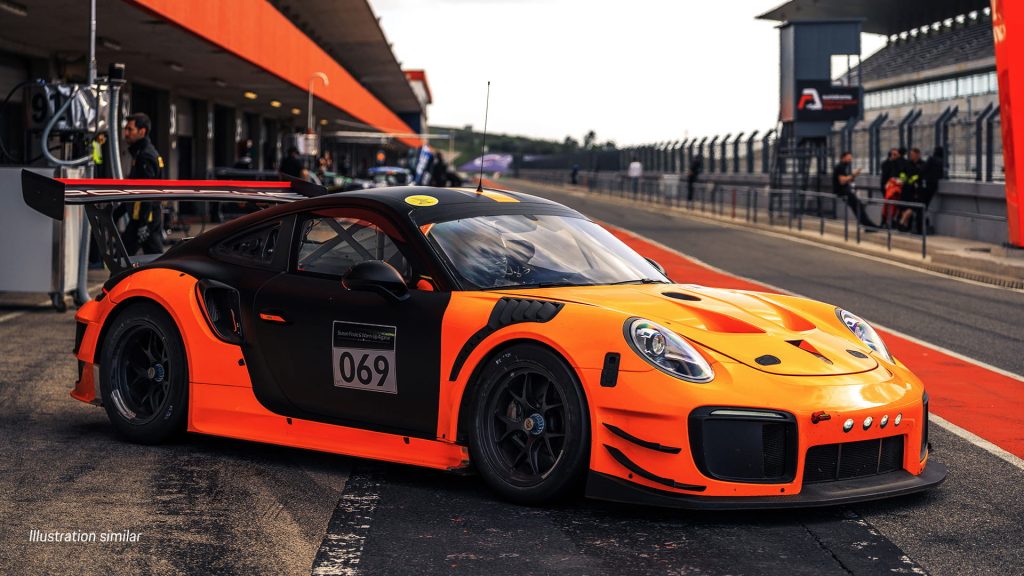 At Porsche, the art of aerodynamics is perpetually in a state of evolution—if not, revolution—and the Clubsport Evo has been subjected to a rebalancing of its downforce production and drag coefficients. This includes a redesigned front splitter and rear wing gurney which should give the car more desirable handling characteristics.
The front fascia has been completely reimagined as well, with NACA ducts and new venting on the bonnet helping to improve downforce, while new bumper air scoops provide extra cooling to the brakes and more airflow into the radiator.
Durability & Fine-Tuning For The Win
You can't win a race that you don't finish, and with this in mind, Porsche set out to improve the Clubsport Evo's endurance for the longer GT2 events and more demanding climates in which it's being more frequently raced. This means better heat dissipation—particularly at the rear where the engine is located—with larger and more efficient venting to help keep the rear brakes, tires, and crucially the engine, at a lower operating temperature.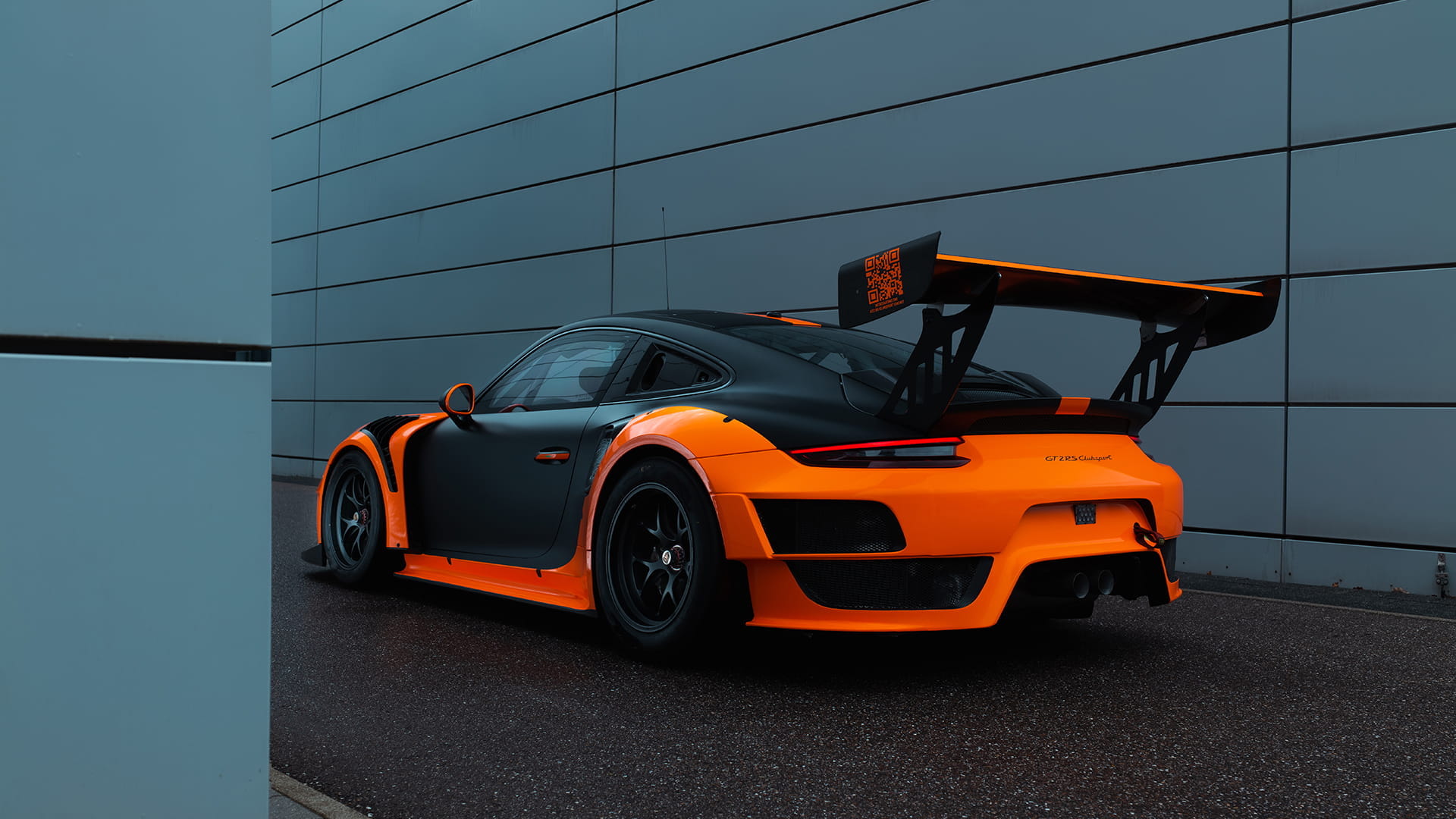 The Clubsport Evo also has a slightly wider track than its predecessor, thanks to new 18″ wheels which sit flush with widened fenders both up front (+38 mm) and in the rear (+13 mm). Combined with a slight rejig of the suspension geometry, Porsche says that the car has better tire wear and is easier to drive, which ultimately translates to faster and more consistent lap times.
Familiar DNA
The original Clubsport was never in need of a significant overhaul, so things stayed the same where they needed to. In this case, that means you can expect the very same 3.8L twin-turbocharged flat-6 engine powering the Clubsport Evo. Peak horsepower figures remain unchanged at 691 hp, and it's also the same and superb 7-speed PDK transmission linking up to the drivetrain. Fully customizable electronic aids such as PSM and ABS remain intact, and can still be adjusted manually and on-the-fly by the driver from inside the cockpit.
Back in 2019, with the introduction of the Porsche 911 GT2 RS Clubsport, Porsche was one of the pioneers for the revival of the GT2 class in motorsport. We still see the development in this category as positive and want to give our customers the opportunity to continue driving at the top of the GT2 segment with the Evo-Kit for the 911 GT2 RS Clubsport."
– Michael Dreiser, Head of Porsche Motorsport Sales
Image Gallery