Back in 1921, the Aston Martin production facility was located at Abingdon Road in Kensington, London, and exactly 100 years ago a prototype of what would become the first Aston Martin production series left the gates, of the five prototypes built at the time, A3 was the third one, and currently the oldest Aston Martin still in existence in the world, in 1921 none other than Lionel Martin, co-founder of the company, used this specific car regularly.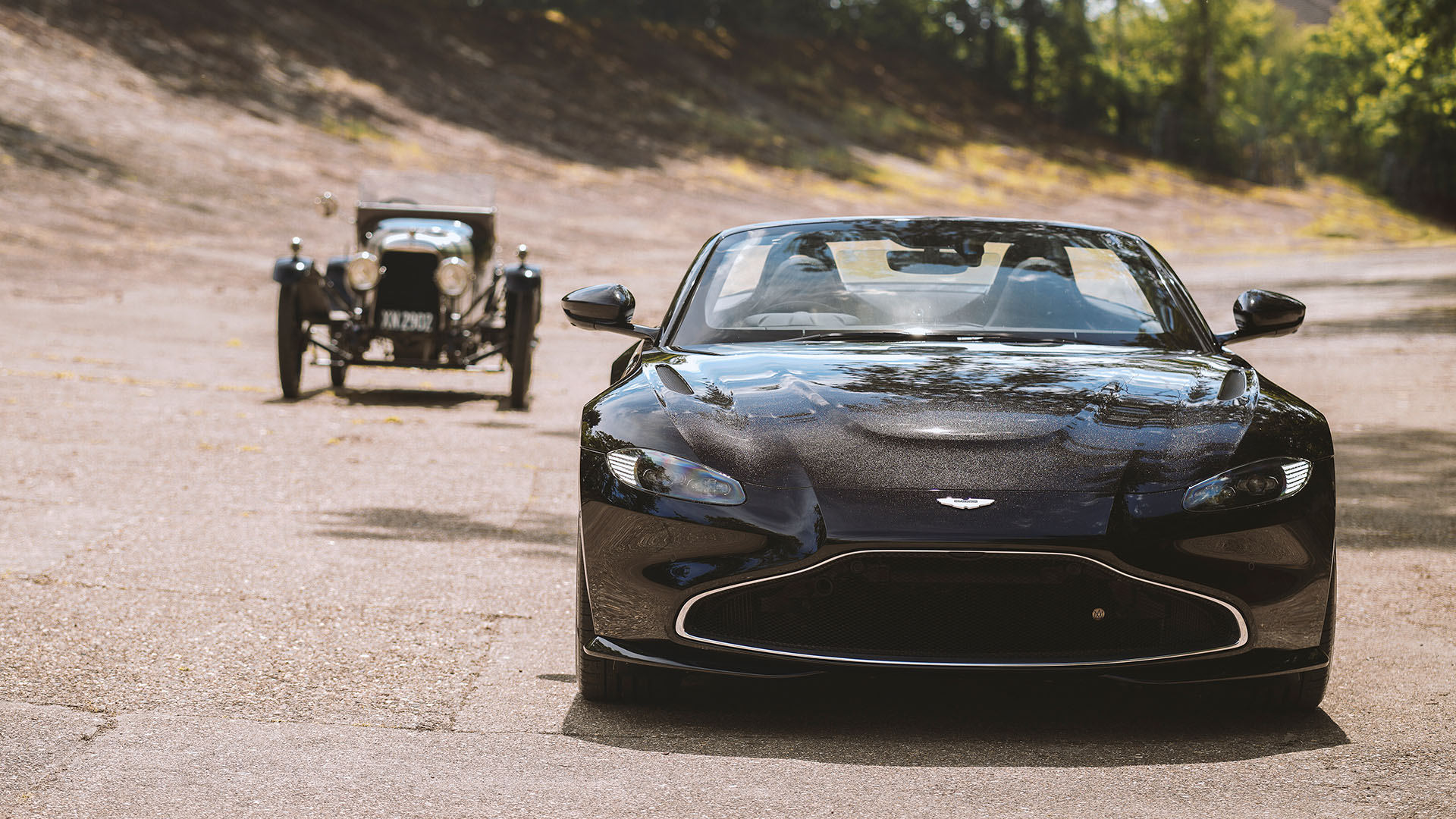 Equipped with a four-cylinder engine, 1.5-liter of displacement, and 'only' 11 hp, the A3 still set records in 1921, like a first place at the Essex Motor Club Kop Hill Climb in 1922, and I'm sure you know about the famous Brooklands circuit in the UK, in 1923 the Aston Martin A3 managed a speed of 84.5 mph (136 km/h) on the track thanks to its streamlined racing body in her heydays.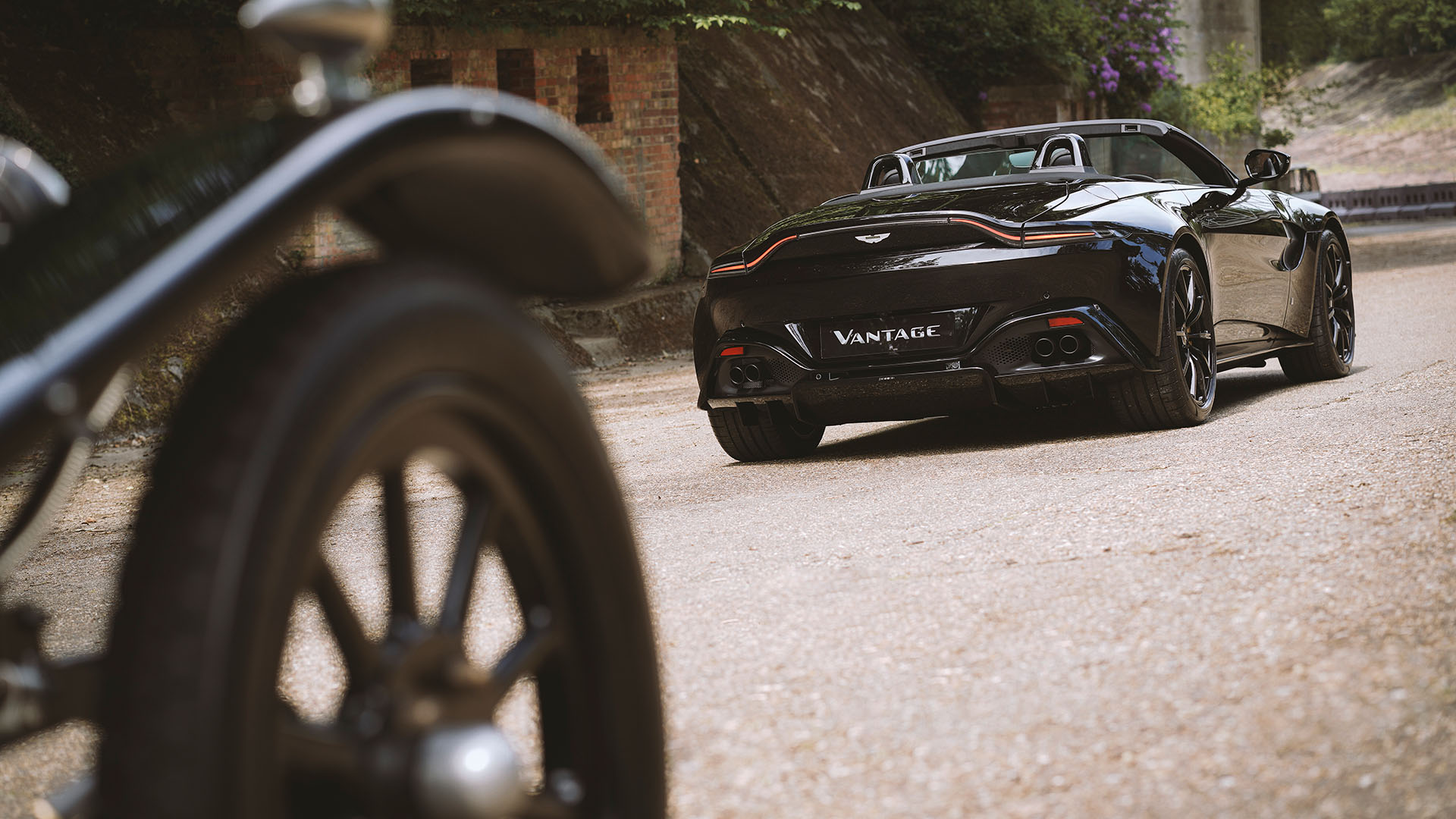 To celebrate the 100th anniversary of the A3, Aston Martin HWM requested the Aston Martin bespoke builds division, known as 'Q by Aston Martin', to create a tribute car to the one that started it all in 1921, and the request was to do so using the stunning Aston Martin Vantage Roadster. Based in Walton on Thames, HWM is the longest-serving Aston Martin dealership in the world, established in 1938 and moved into their current building back in 1948.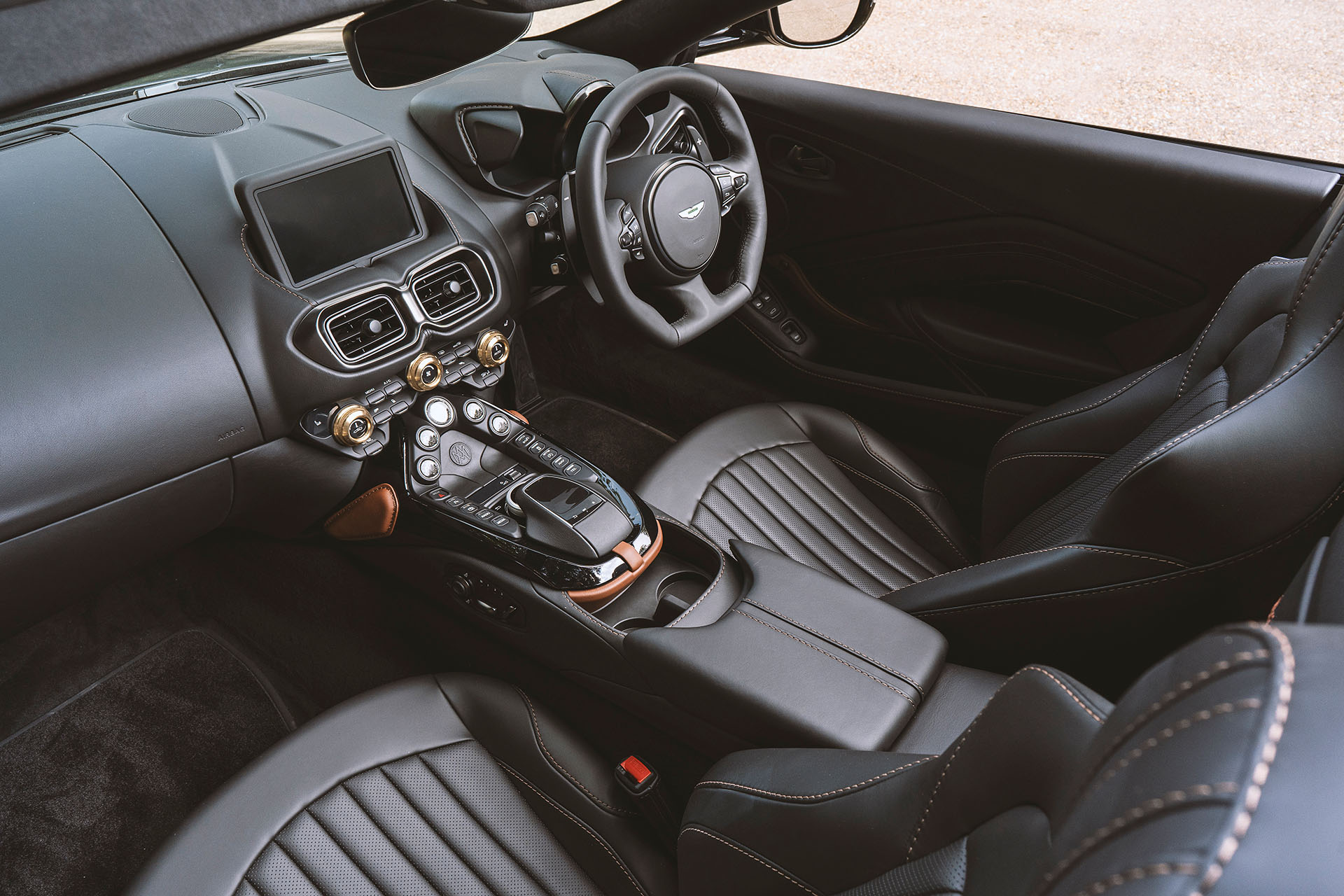 To create this unique Q by Aston Martin Vantage Roadster the intention was to combine details from the century-old legacy of A3 with a modern-day supercar using the expertise of Q by Aston Martin, this starts with a unique grille with shiny aluminum surround with a black mesh that includes the original 100-year-old badge as used on the A3 back then. Back in those days, the engine cover was usually held down with leather straps, this Q by Aston Martin Vantage Roadster comes with customized fenders complete with a saddle color leather strap, painstakingly finished Ecurie Bertelli, the leading specialist in pre-war Aston Martin models.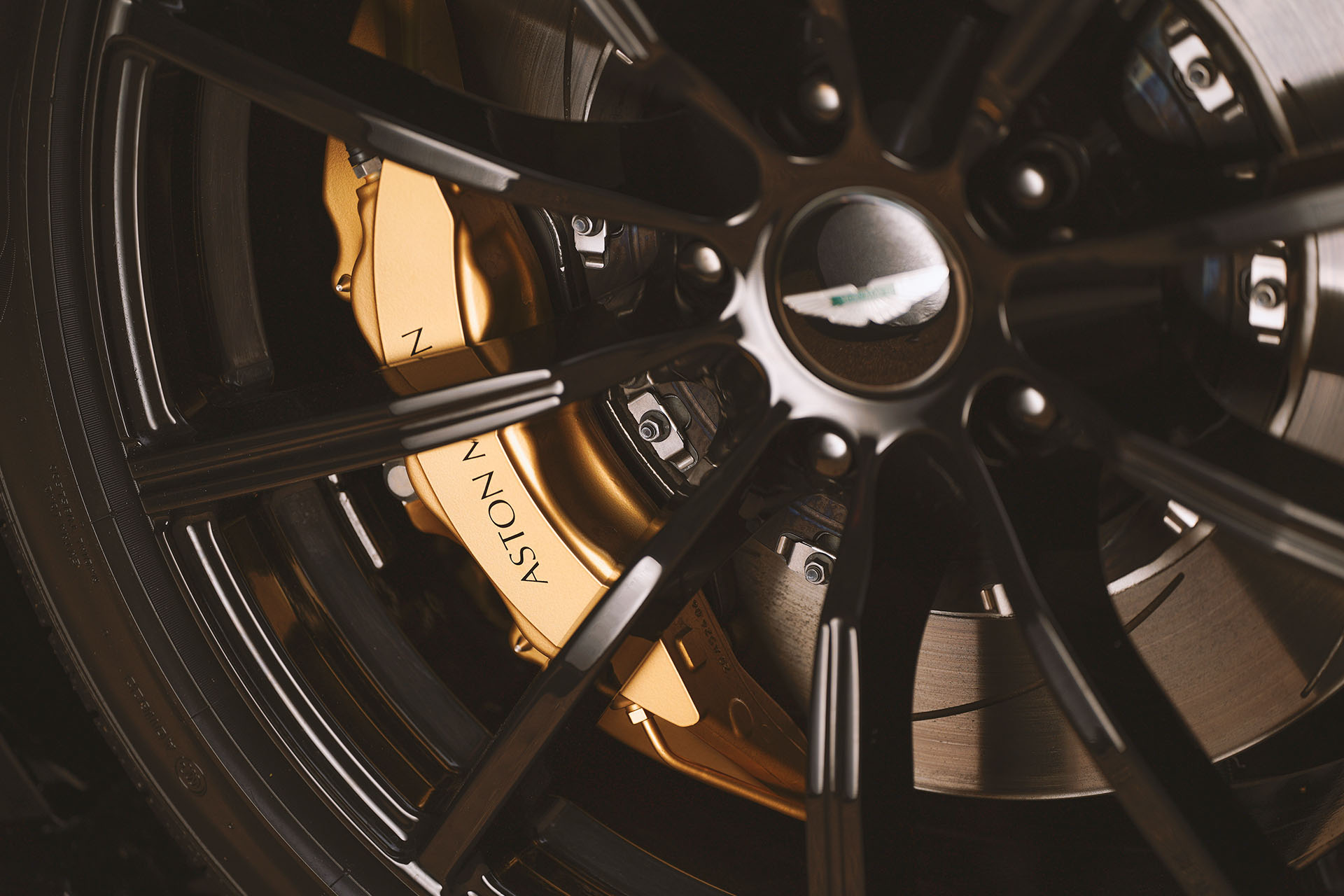 The Q by Aston Martin Vantage Roadster rolls on stunning but also bespoke glossy black 20-inch Lightweight Forged wheels that cover bronze brake calipers to remind us of the A3 detailing that was also done in bronze as we've seen on cars from that era, it isn't unusual to refer to these cars as 'cars from the bronze era', or 'brass cars'. In 1921 Aston Martin used a different script for their name, and that identical font is used on the interior of this 2021 Q by Aston Martin Vantage Roadster that complements the Obsidian Black leather, and the Chestnut Tan accents in similar leather complete with Chestnut Tan Contrast stitching.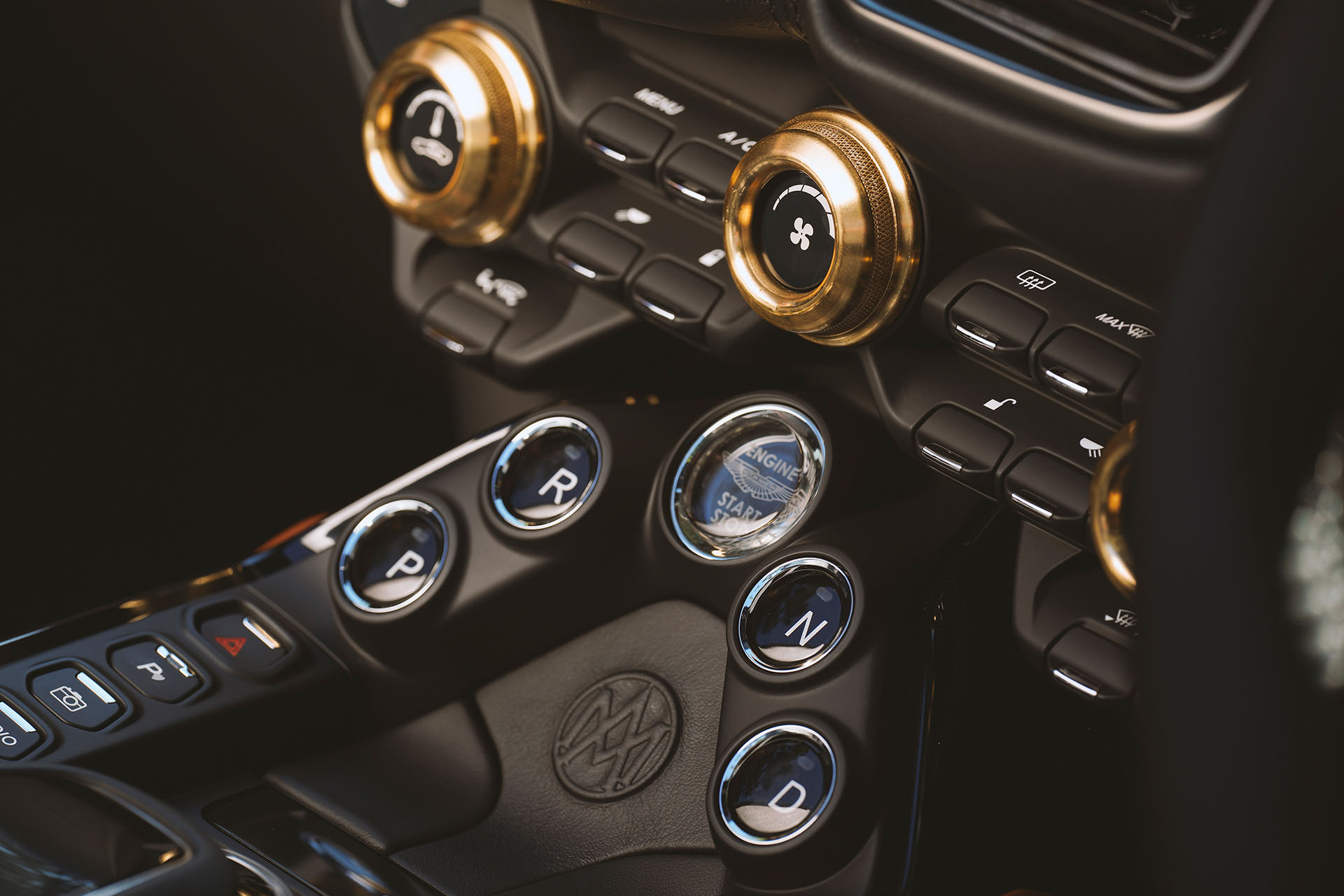 Simon Lane, Director of Q and Special Project Sales at Aston Martin, said: "It is only right that this great marque takes the opportunity to celebrate the centenary of its oldest surviving model and I am thrilled that my team, working with the AMHT and Aston Martin HWM, have been able to create this tasteful yet suitably exhilarating tribute to our historic forebear."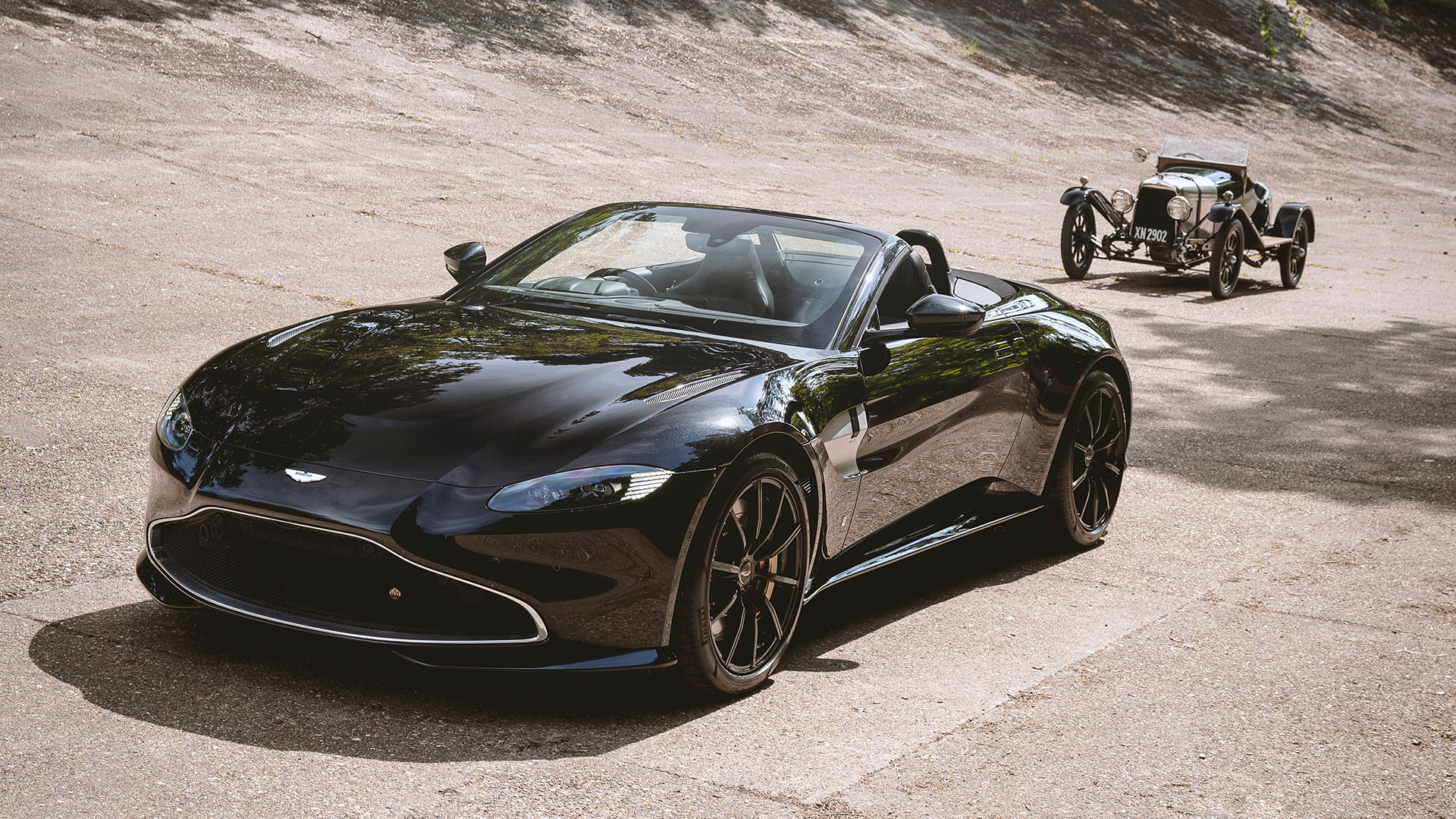 You'll notice an embossed Aston Martin logo on the central console, but period-correct to 1921, while the rotaries found inside this 2021 Q by Aston Martin Vantage Roadster were cast from brass to recreate the ambiance from the 1921 car in this day and age, and as yet another tribute to the A3 car, there will only be three units of the Q by Aston Martin Vantage Roadster available to customers, and only through the Aston Martin HWM dealership … the press release doesn't mention a price, but you know what they say: "if you have to ask the price …"