The official unveiling hasn't happened yet, but Porsche has been developing a high-performance version of their successful Porsche Cayenne SUV over the last months, and the engineers took a slightly camouflaged development prototype to the famous 'Green Hell', also known as the Nürburgring Nordschleife in Germany … to set a record.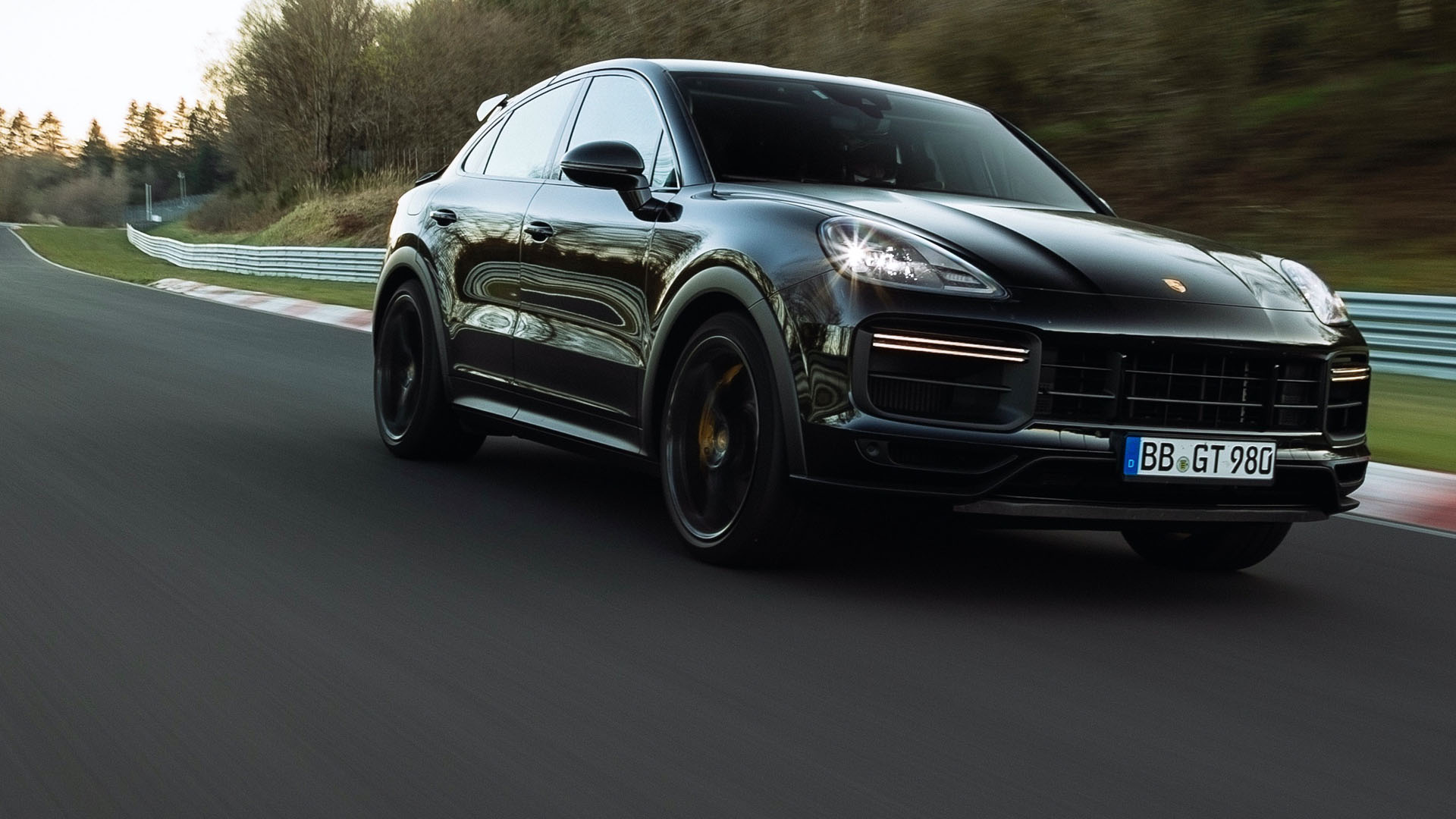 And they achieved just that, the new 2022 Porsche Performance Cayenne managed to set the world record in the "SUV, off-road vehicle, van, pick-up" category with an amazing time of 7:38.925 minutes to complete an entire 20.832 km lap on this famous German track, behind the wheel was official Porsche test driver Lars Kern.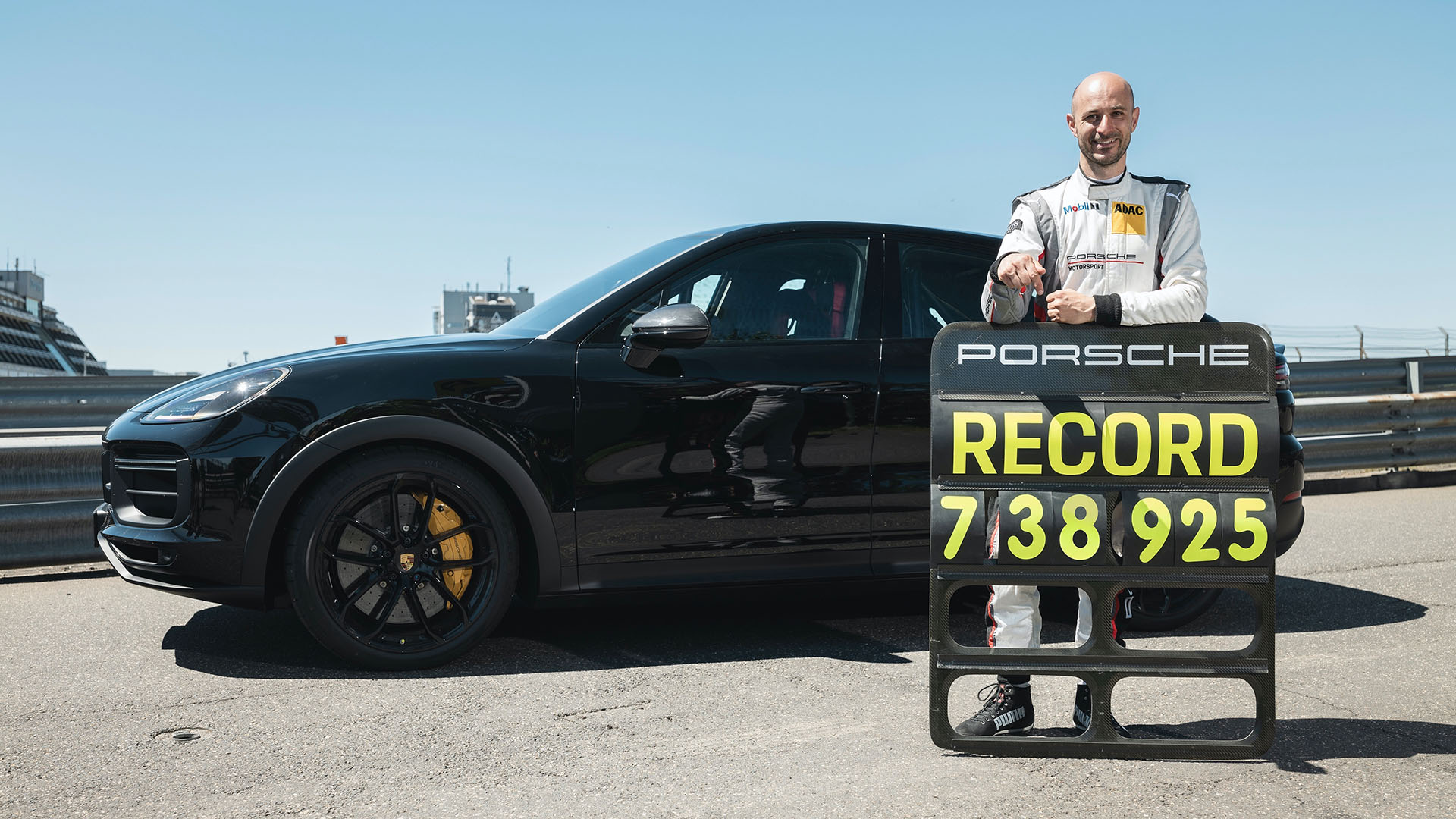 "Over the first few meters of the Nordschleife in this Cayenne, you're tempted to turn around to make sure that you're really sitting in a spacious SUV. Its high steering precision and stoically stable rear axle gave me a lot of confidence in the Hatzenbach section," said Lars Kern, who accompanied long periods of the car's development.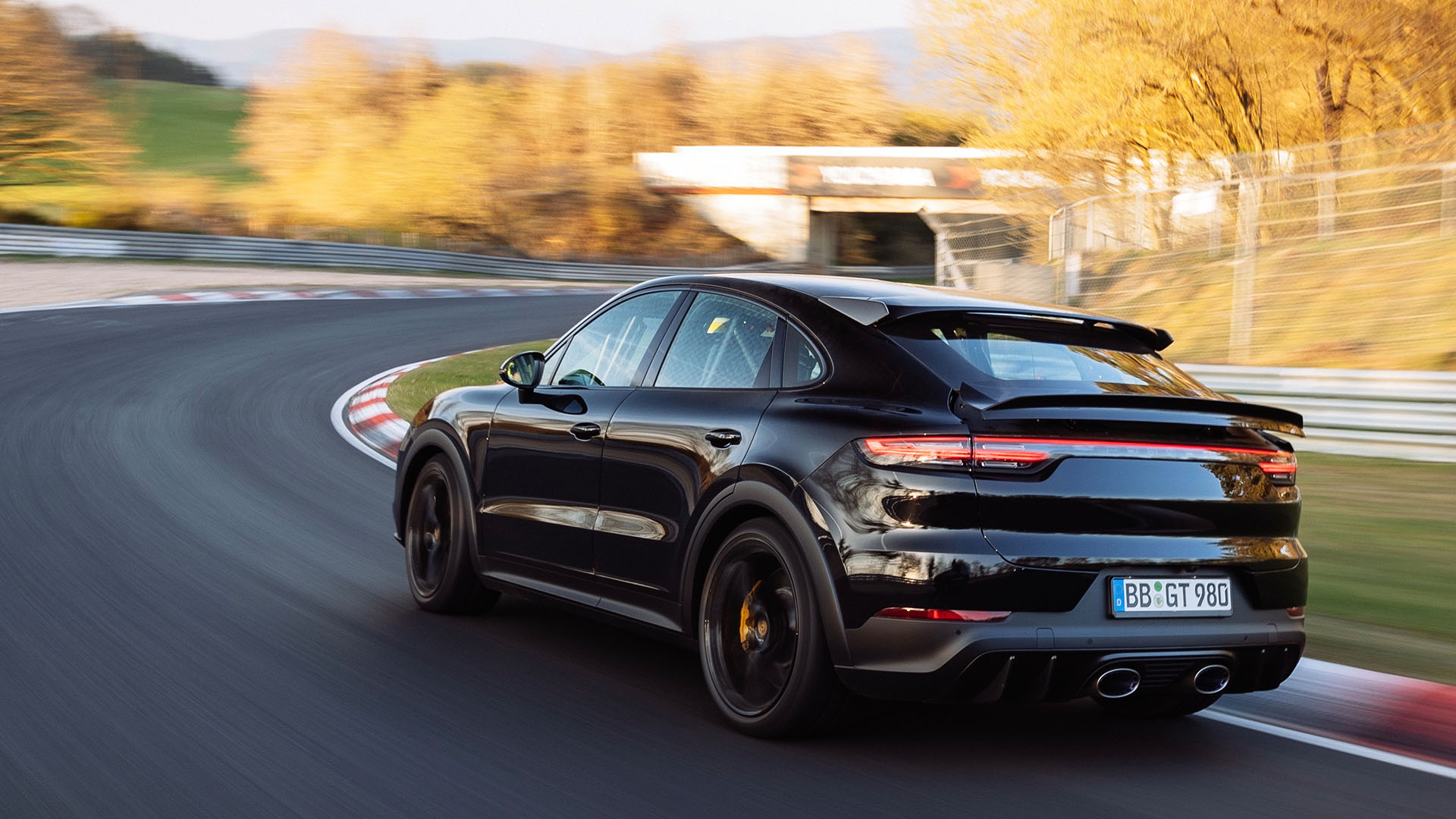 "This Cayenne model is a top performer. During its development, we focused on exceptional on-road performance. Our record-breaking Cayenne is based on the Cayenne Turbo Coupé, though more systematically designed for maximum longitudinal and lateral dynamics" according to Stefan Weckbach, Vice President Product Line Cayenne. "Its record time on the Nordschleife confirms the dynamic capabilities of our new performance SUV. Furthermore, it's a typical Cayenne all-rounder, providing a high degree of driving comfort and everyday utility."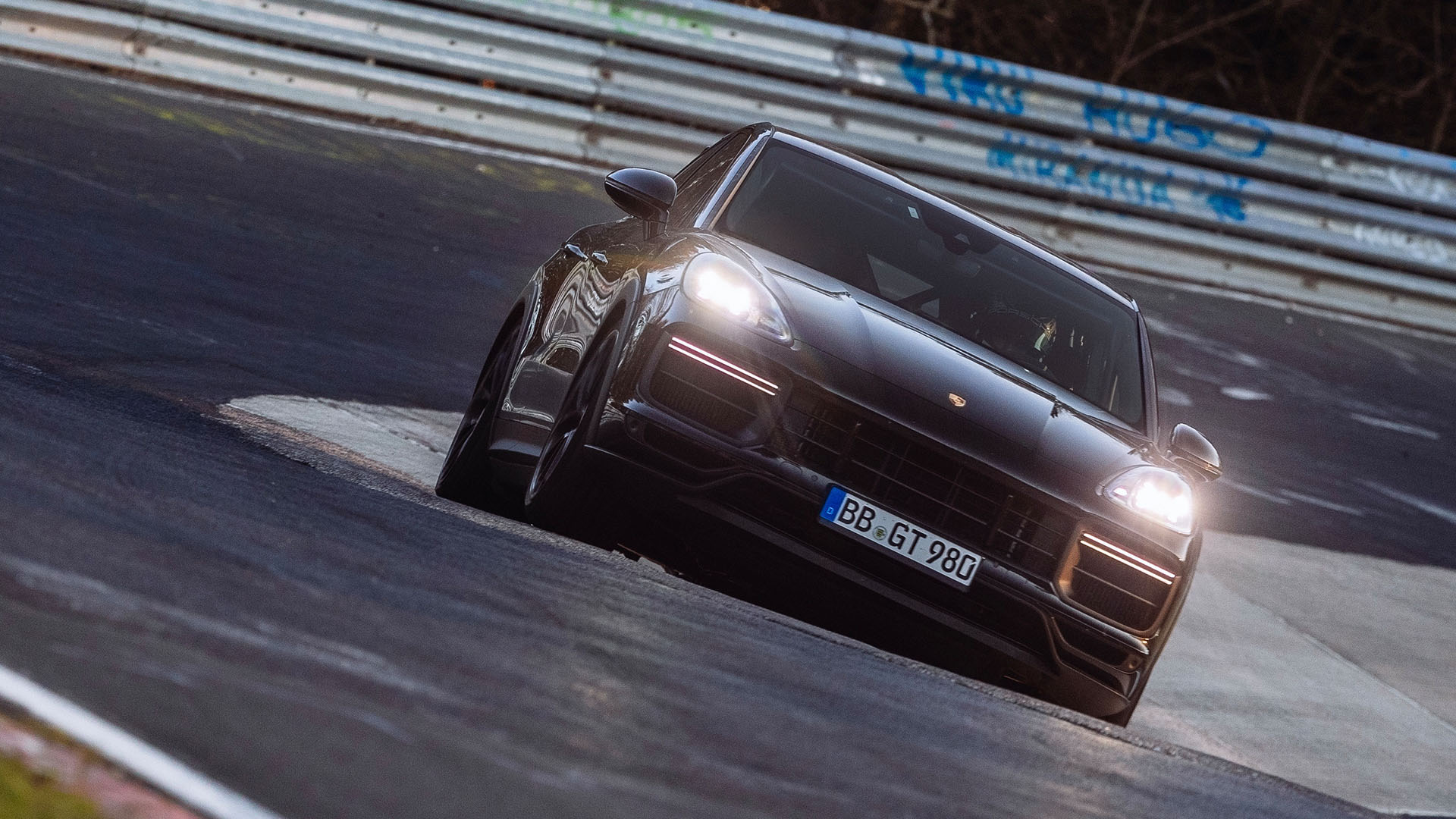 The record attempt at the Nürburgring Nordschleife has been 'notarized', the notary public also confirmed this to be a series production model with only minor changes, and those have been installed to protect the driver, like a roll cage and a racing seat, for the record-setting lap the lightly camouflaged Porsche SUV had 22-inch Pirelli P Zero Cora tires fitted that have been developed specifically for this Cayenne version, and these will also be fitted as standard on the production car that will be unveiled soon.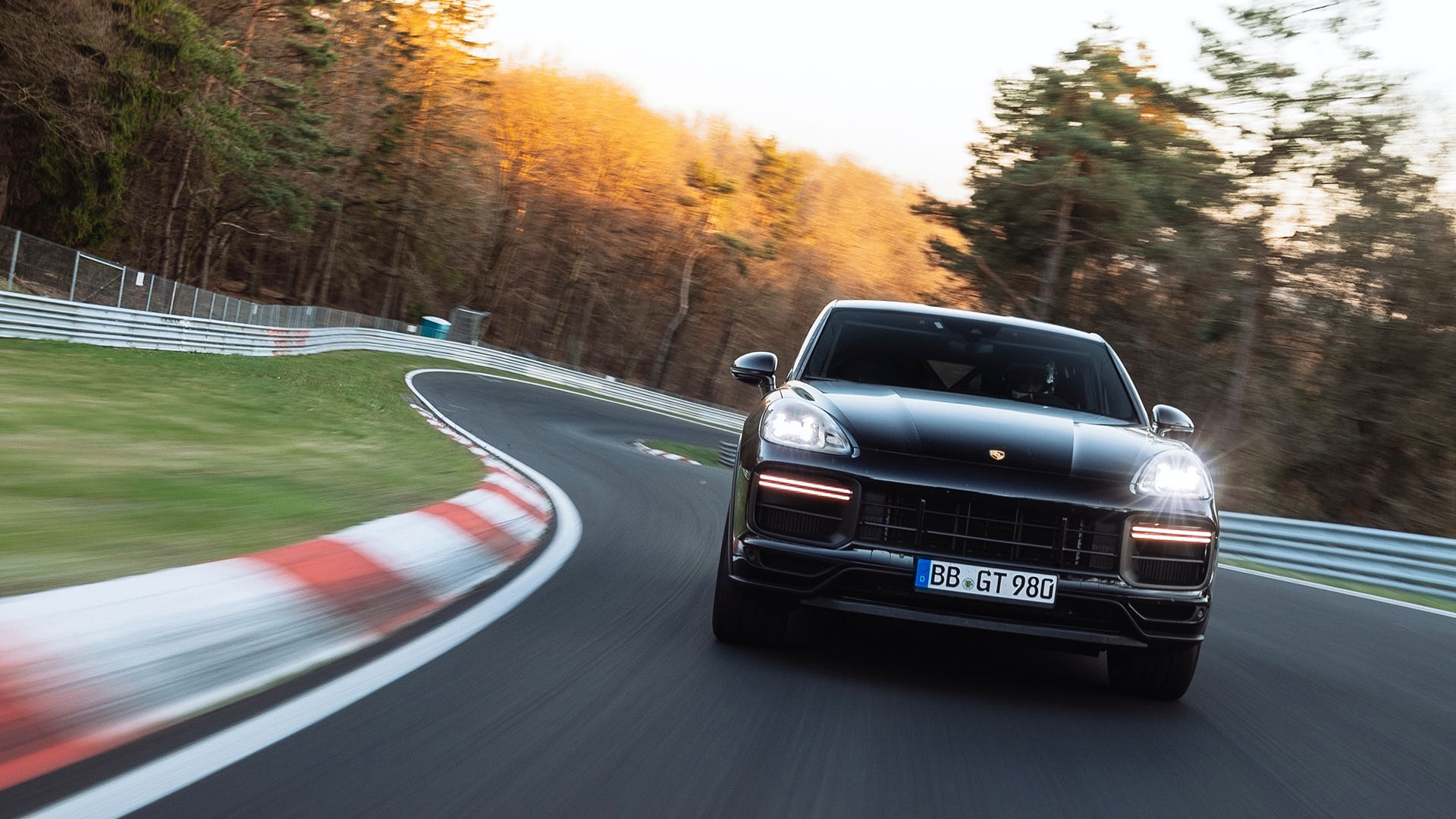 Remember the spy shots of a Lamborghini Hurácan STO on the same track a few weeks ago that caused controversy because onlookers deemed it a Super Trofeo race car with an STO body instead, but if you look closer at the video Lamborghini published, they also had a Urus on the track at that time … will Lamborghini try to set an even better record in the "SUV, off-road vehicle, van, pick-up" category? Only time will tell.
For now, take a look at the official video posted by Porsche on 'New Performance Cayenne Sets Nürburgring Record' below: