Rimac Automobili, located in Zagreb, Croatia, has finally unveiled their production-ready hypercar that will set the scene for the future, the 1,914hp all-electric concept from 2018 only known as the C_Two up to today has received her name … Nevera, a name inspired by the mighty and unexpected Mediterranean storm that races across the open sea off Croatia according to Rimac Automobili Founder and CEO Mate Rimac.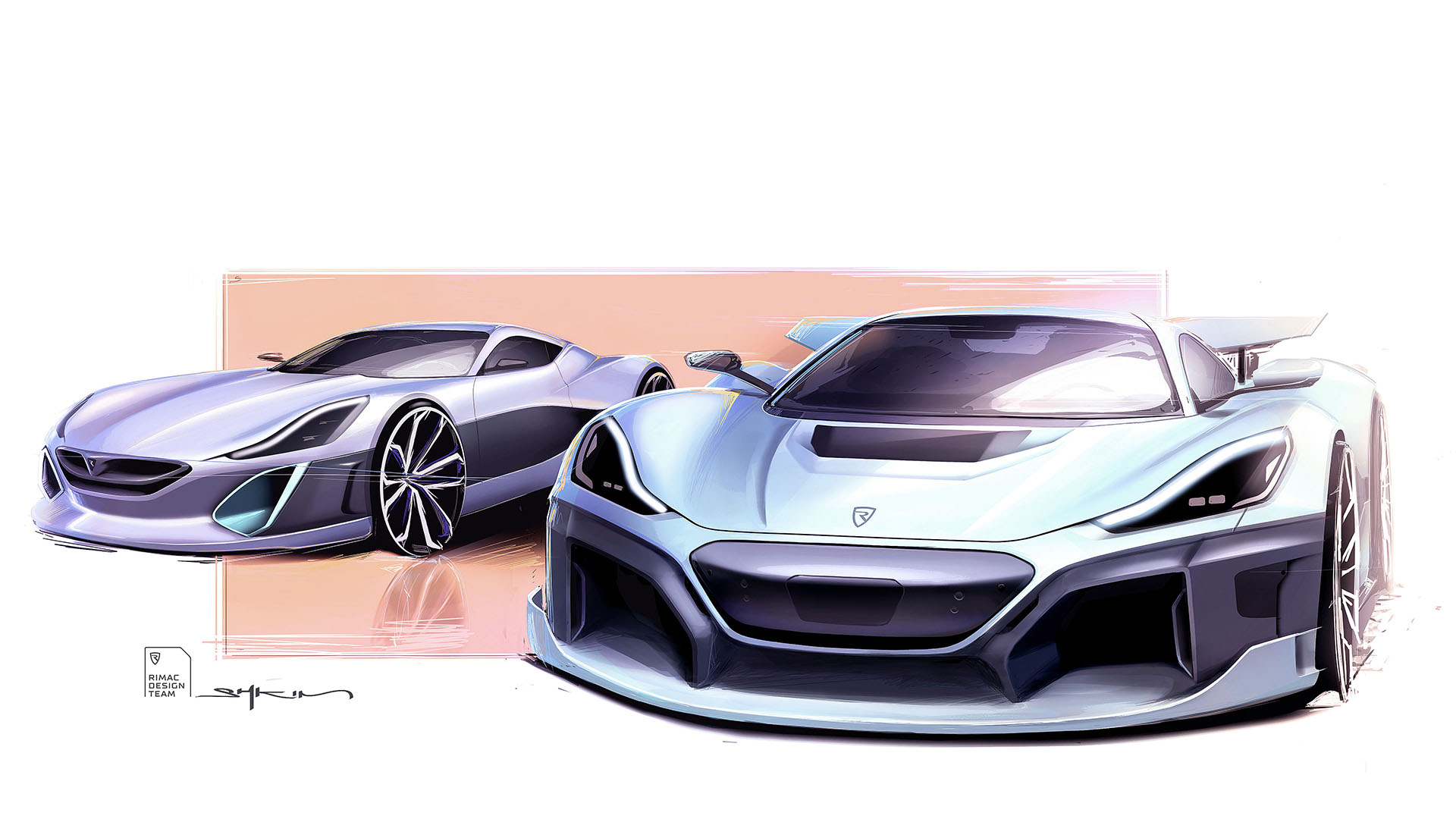 It took the engineers at Rimac about three years of development to arrive at this stage,  finally, the €2,000,000 limited production Rimac Nevera is ready to be sold, only 150 units will be made in Zagreb, but these will come with four electric motors for a combined power output of 1,914 hp and a massive 2,360 Nm of torque.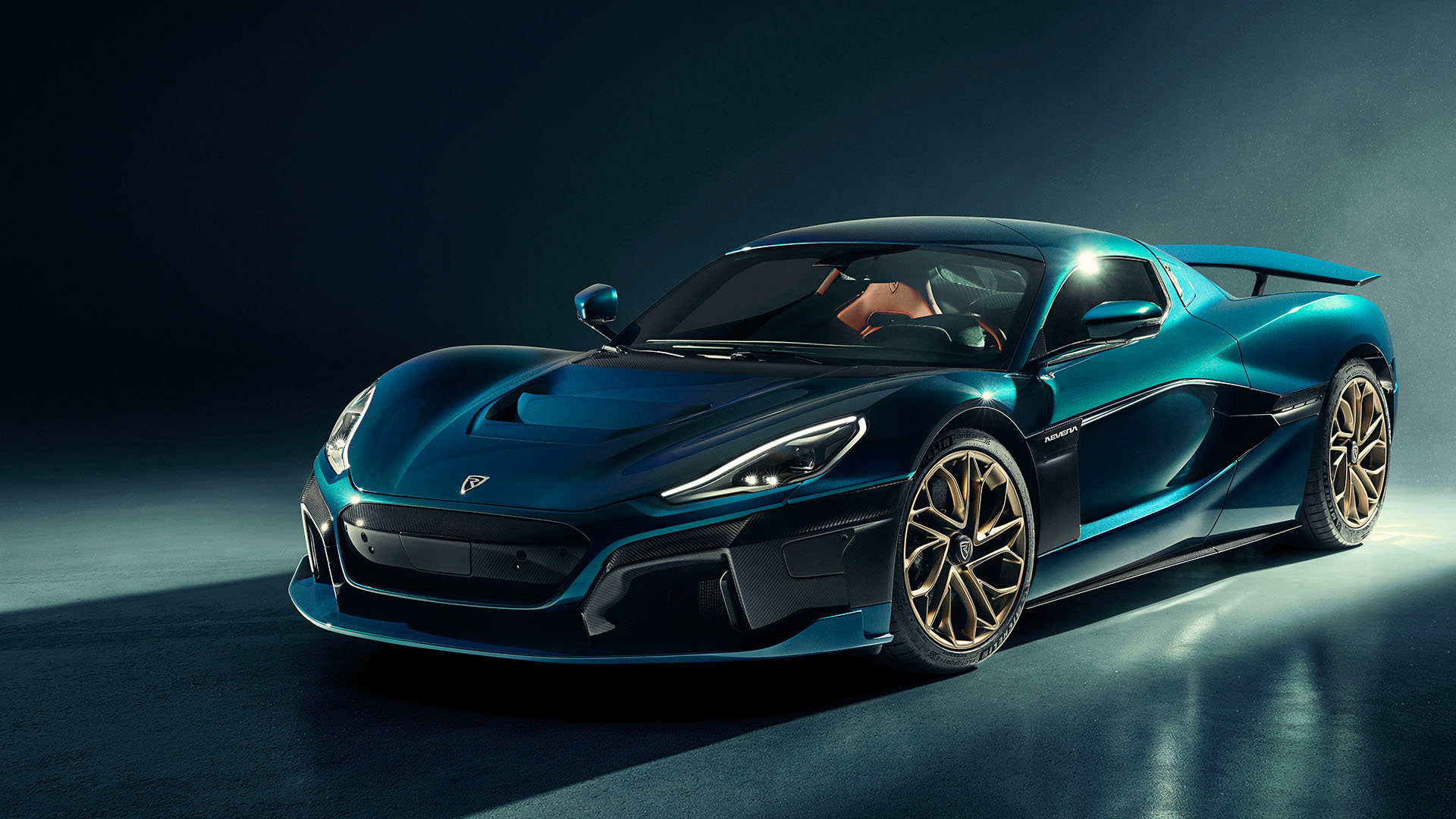 This kind of power comes with some amazing performance figures in the Rimac Nevera, a top speed of 412 km/h (258 mph) and an acceleration from 0 to 60 mph in 1.85 seconds, now that's not fast, that's blindingly fast … after only 8.6 seconds you have traveled a quarter-mile in the Nevera, and thanks to the 500 kW battery, the range is an impressive 550 km or 340 miles, and if you run low on battery power, it only takes 19 minutes to go from 0% to 80% charge, do note that these electric cars never really deplete the battery to 0%.
Mate Rimac has been inspired by fellow-Croatian Nikola Tesla when he converted his personal BMW E30 to battery power in 2008, Mate performed this conversion in his own garage, before he founded Rimac Automobili in 2009, by 2020 he was developing a trend-setting electric hypercar with a team of 1,000 employees, things have moved fast for Rimac Automobili, and this new Nevera is possibly even faster, a nice touch is the fact that each of the 150 Rimac Nevera that will be built, will have been tested and signed-off on by Mate Rimac himself.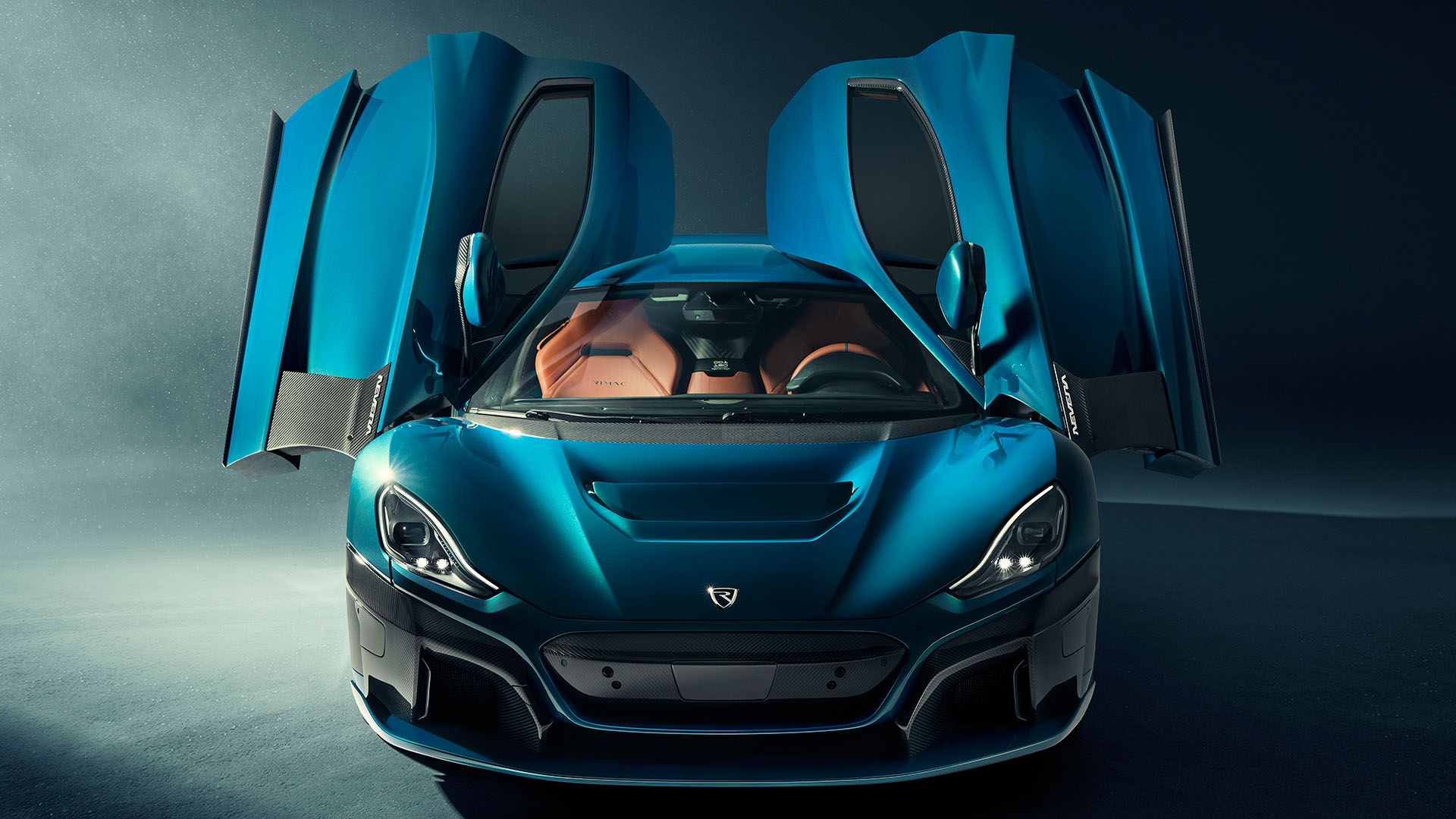 But this isn't the only electric car Rimac is making, in fact, Rimac Automobili has been creating electric drivetrains for high-end carmakers like Aston Martin, Porsche, Pininfarina, Hyundai, Kia, Koenigsegg, Renault, and Cupra to name a few, but the Nevera will be the fastest of them all, just like the Mediterranean storm her name was derived from, a storm that's extremely powerful and charged by lightning, a perfect name for this electric hypercar.
During development since the 2018 concept prototype, Rimac managed to increase the aerodynamic efficiency of the design by 34% by modifying the profile of the bonnet, the pillars, and even the design on the diffuser, the splitters, and the radiators, all effort has been made to create the optimum airflow and downforce for the cooling channels. Rimac developed an innovative active aerodynamics system for the new Nevera, while many cars settle for an adjustable front splitter and rear wing, Rimac also installs flaps on the undertray and adds an adjustable rear diffuser … and all of these aero parts can be altered independently from each other. Switching from 'high downforce' to 'low drag' mode reduces aerodynamic drag by 17.5 % to create a 0.3 coefficient of drag. Changing back into 'high downforce' mode increases downforce by 326 %.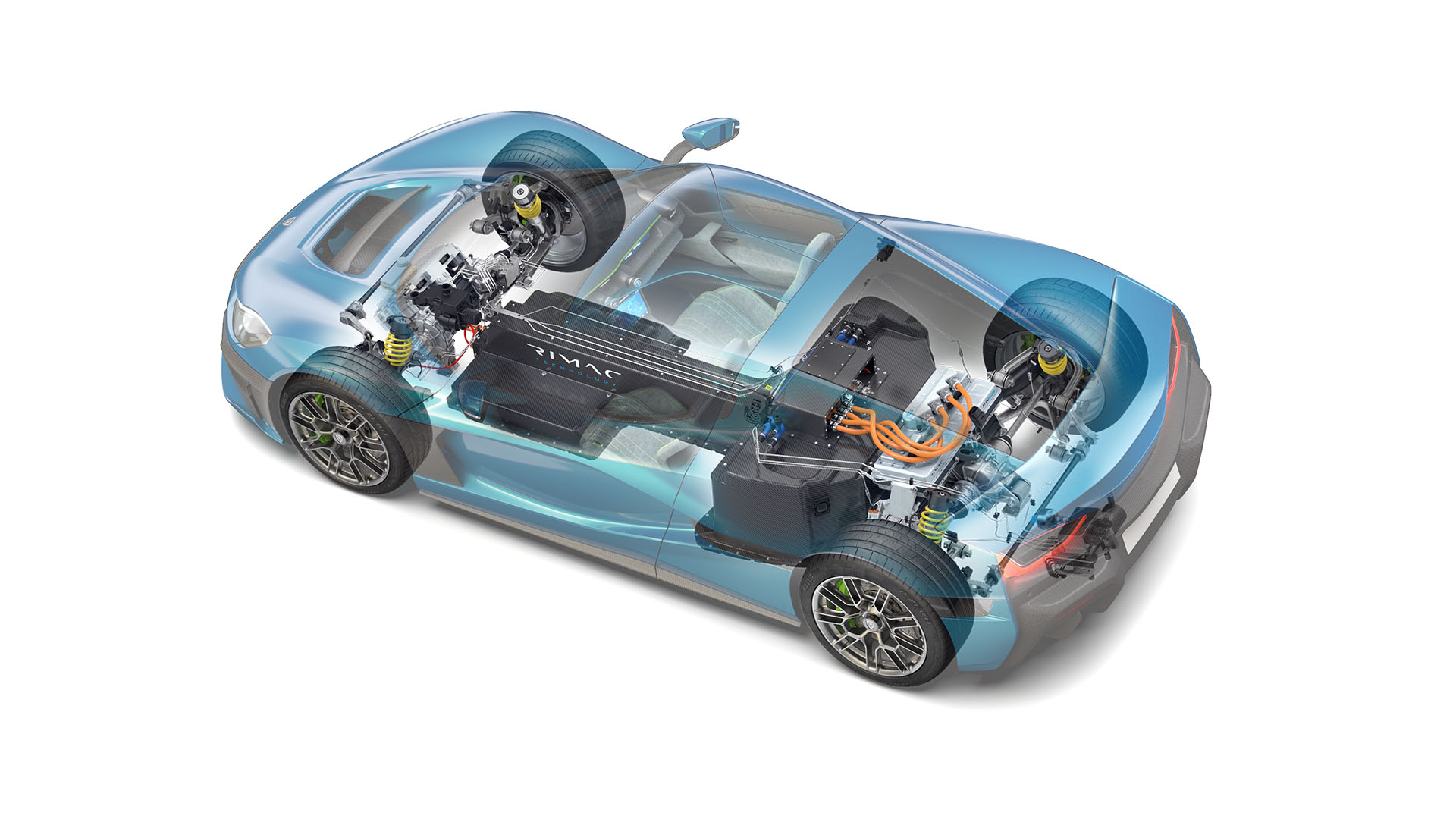 The Nevera monocoque has been developed by the former C_Two Chief Engineer Daniele Giachi, it is made up of a bonded carbon roof with an integrated structural battery pack and rear carbon subframe … this combined is the largest single carbon-fiber piece in the automotive industry. With an overall weight below 200kg, the monocoque is made up of 2200 carbon fiber plys and 222 aluminum inserts, to create an incredibly strong structure with a torsional stiffness of 70.000 Nm/degree, this is the most rigid structure of any car ever made, I do hope they do a convertible version in the future too.
The Rimac Nevera comes with a liquid-cooled, H-shaped 6,960-cell battery with a capacity of 120kWh, being an integral part of the monocoque structure, the battery has an optimum position low in the chassis, and in the center, weight distribution in the Nevera is an impressive 48/52% front to rear for an amazing handling balance.
Everything about the Nevera has been further developed since the C_Two concept, the battery is capable of producing 1.4MW of power, and the four bespoke surface-mounted permanent magnet motors drive are coupled to each wheel individually, they can deliver more power for a longer period of time, combined these enable 1914hp and 2360Nm of torque, the front and rear wheels are each connected to a pair of single-speed gearboxes, you just press the pedal … and go … and keep going, no gear changes.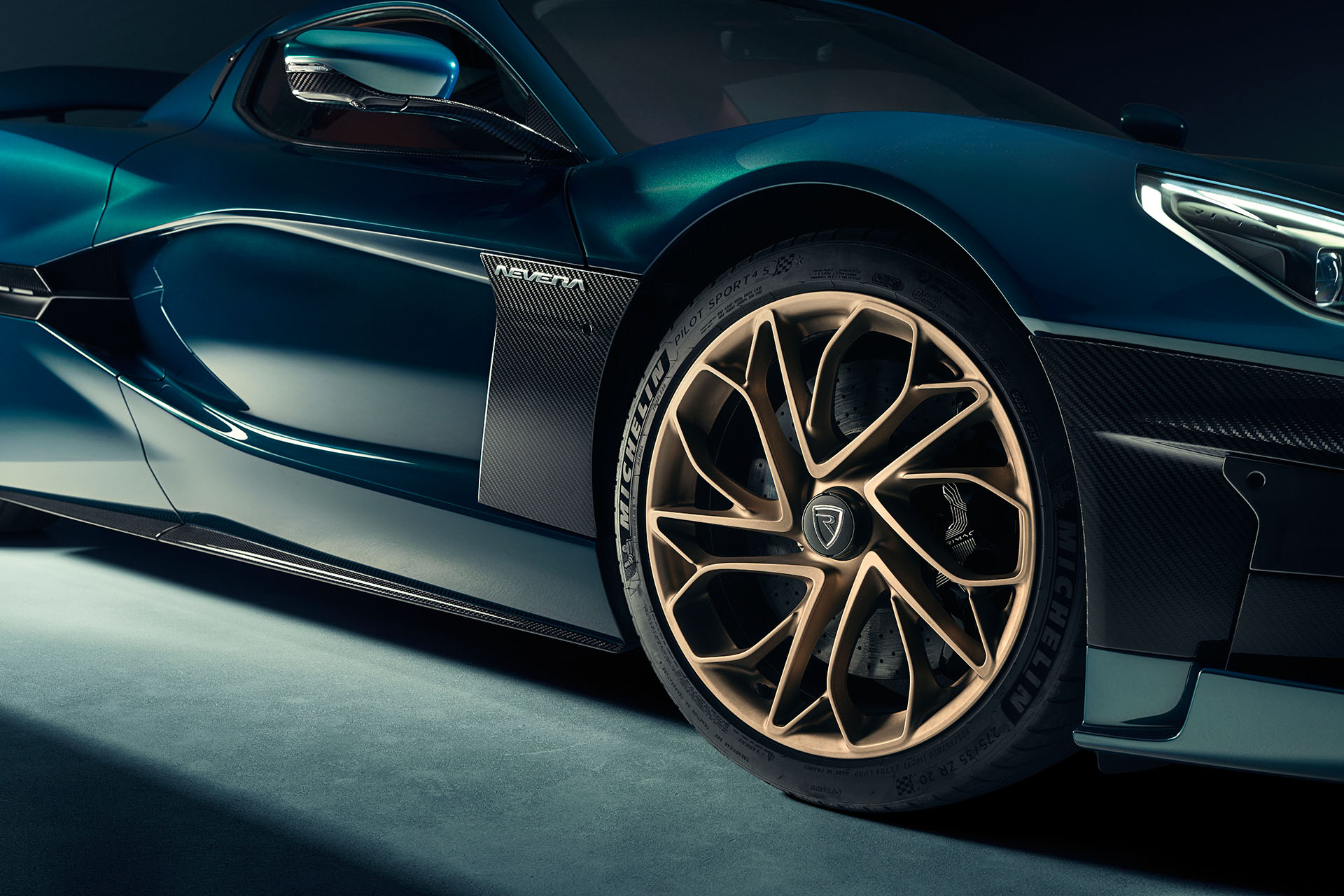 Nevera's impressive stopping power comes from 390 mm Brembo CCMR carbon-ceramic brake discs and six-piston calipers called friction brakes by Rimac, but being an all-electric car, the Nevera also has regenerative braking through the electric motors, hence a maximum range-enhancing regenerative braking of 300 kW is provided by these electric motors.
The Nevera also comes with Rimac's All-Wheel Torque Vectoring 2 (R-AWTV 2) system which completely replaces traditional ESP and Traction Control systems, the Nevera's R-AWTV 2 system enables infinitely variable dynamic responses to road and track conditions by calibrating the amount of torque supplied to each wheel, this allows the Nevera to be drifted sideways or provide optimum levels of all-wheel-drive grip, traction, and safety … this is a luxury GT car, a sportscar, and a hypercar all in one.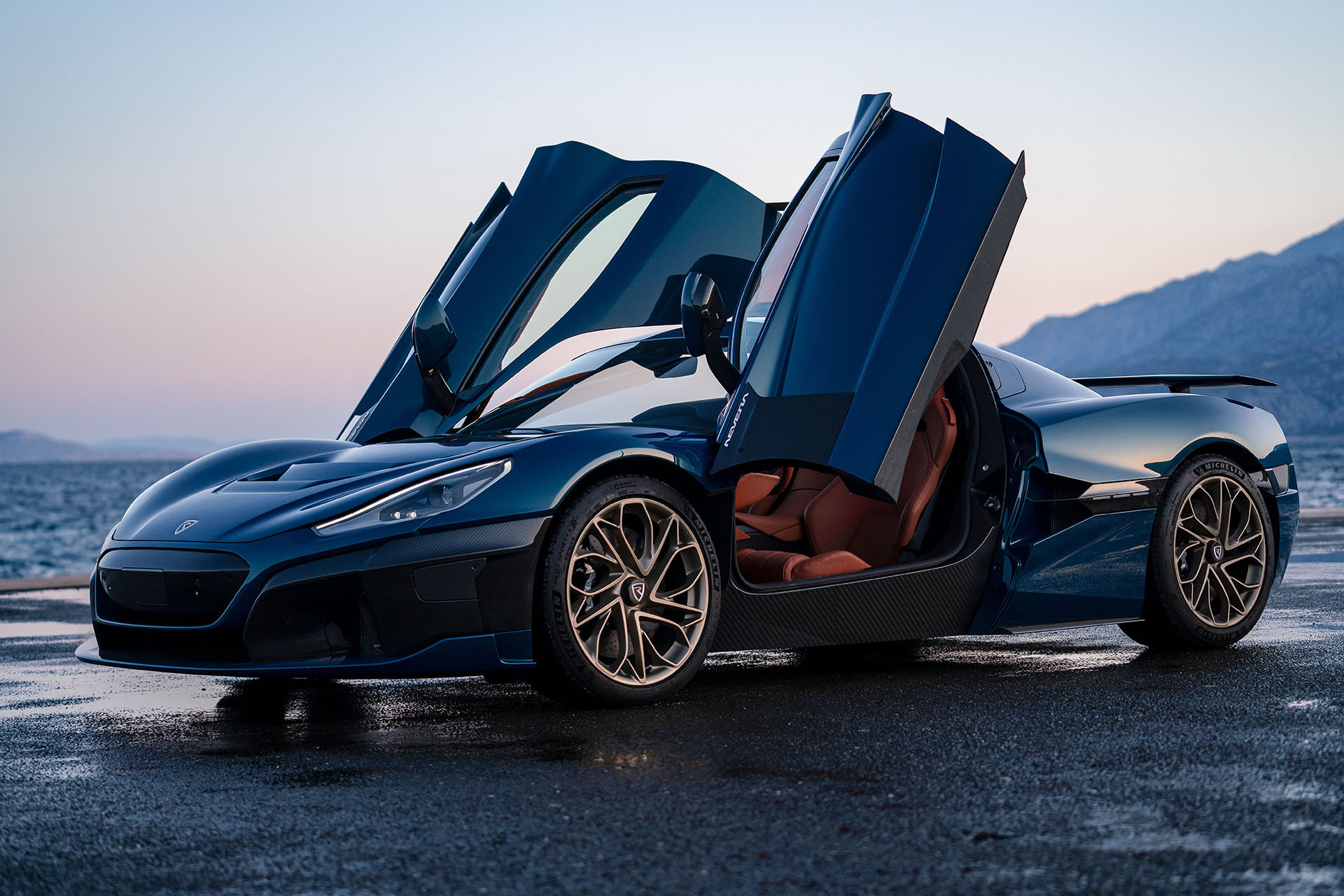 This GT approach is further emphasized by the use of a double-wishbone suspension with electronically controlled dampers together with active ride height adjustment, to offer both a smooth and comfortable ride, but at the same time, amazing body control and ultra-agile handling by the 'steer-by-wire' electric power steering system … this Rimac system also helps with the 'Driver Coach' mode where the Nevera to demonstrate optimum racing lines and vehicle control to the driver.
The Rimac Nevera comes with seven different driving modes pre-programmed into the system, SPORT, DRIFT, COMFORT, RANGE, TRACK, and two more custom modes for the owner to set their own preferences for various options on the performance characteristics like throttle response, brakes, suspension, steering, and torque split front to rear.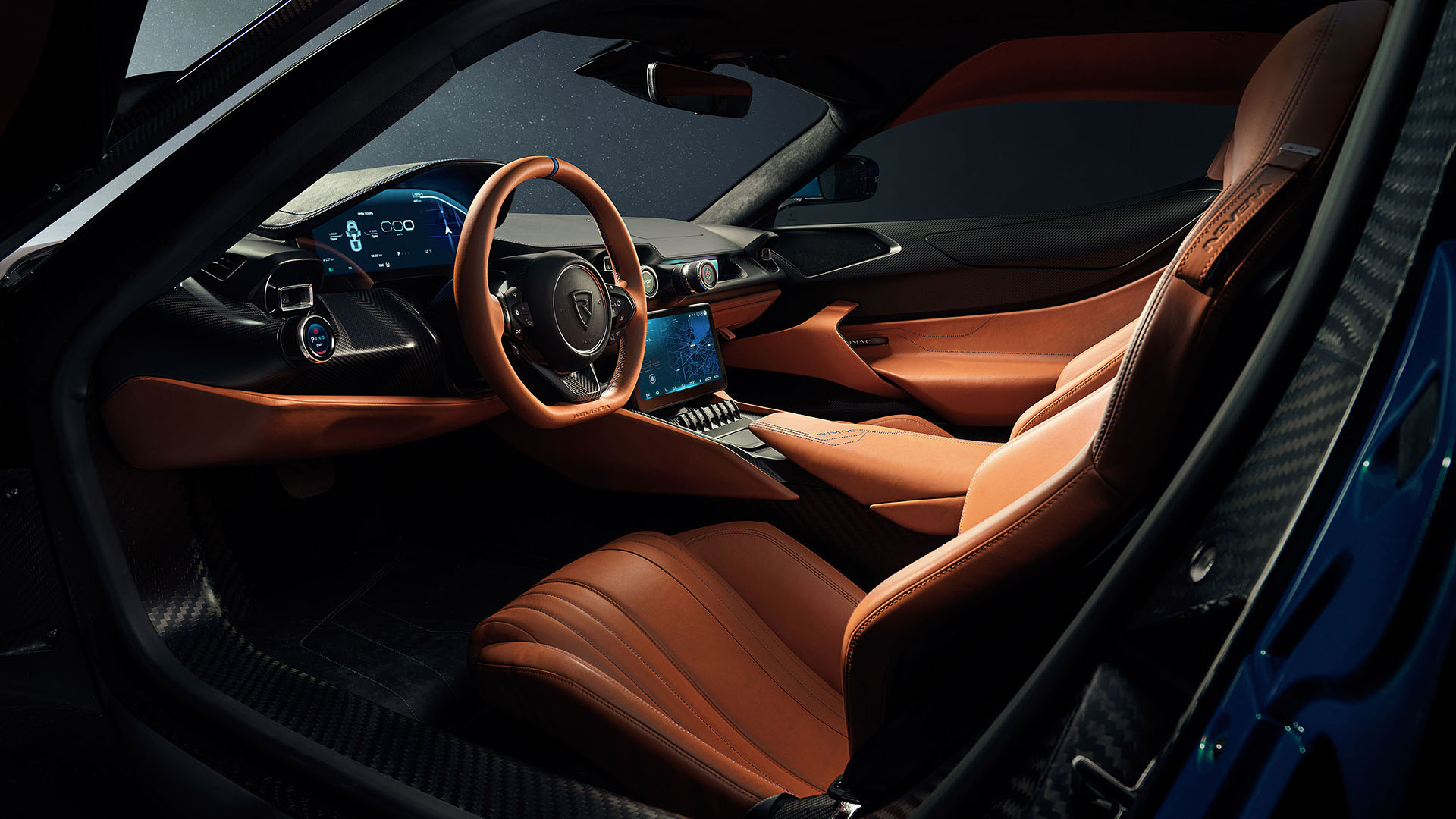 We know not all owners will be F1 pilots, but from 2022 on Rimac has the perfect solution to allow every driver to get the most out of their Nevera, the innovative Driving Coach can access 12 ultrasonic sensors, 13 cameras, 6 radars, and uses the very latest NVIDIA Pegasus operating system, to offer the most immersive experience behind the wheel. The Driving Coach can overlay race circuits in real-time, adds clear and precise audio and visual guidance, so every driver can train to perfect their racing lines, braking and acceleration points, and steering inputs.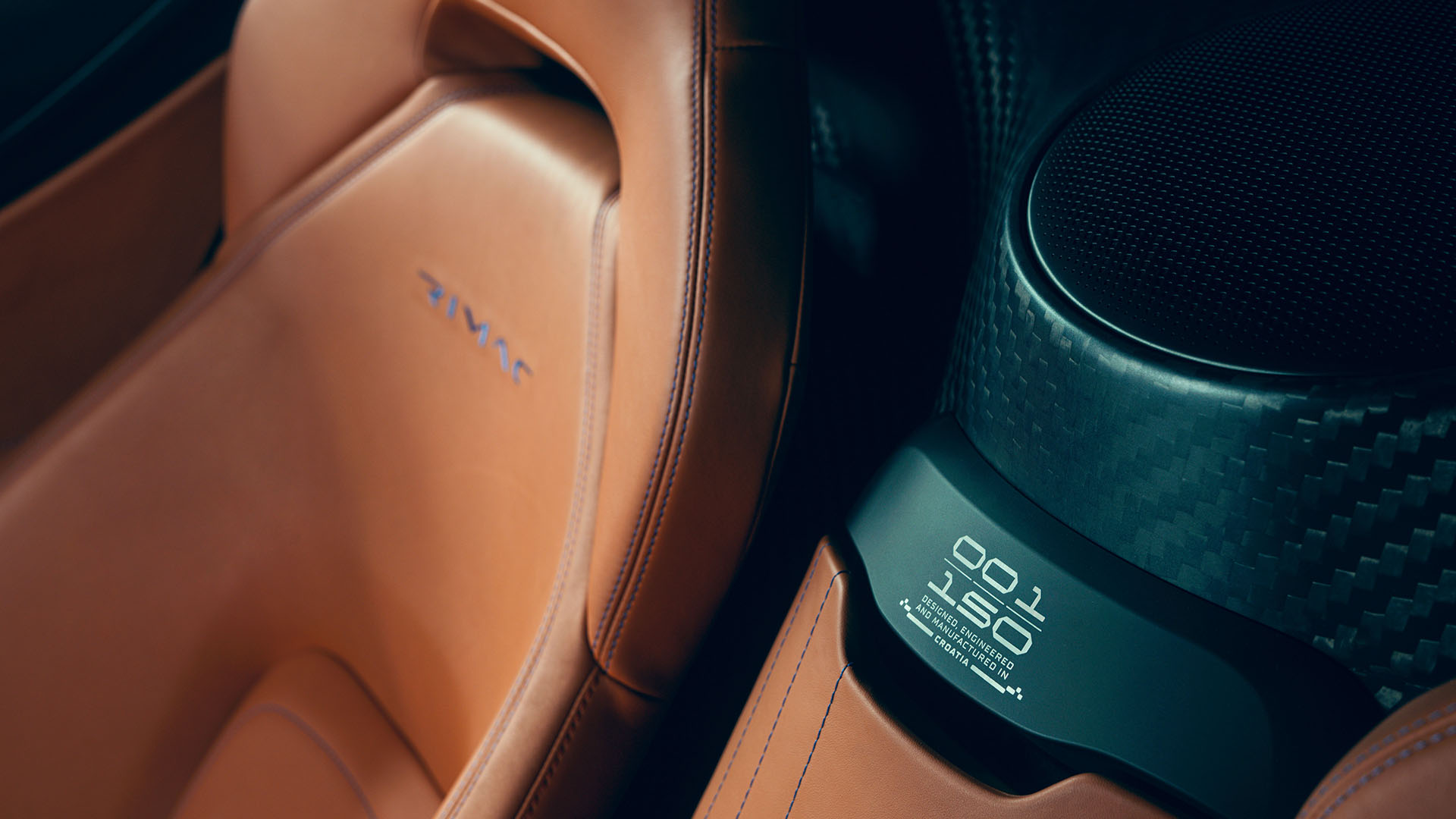 The Rimac Nevera only offers room for two occupants, but that's complete with luggage and race equipment if needed, all the information is shown on three different TFT displays, which can be configured for Race mode or Comfort mode … in Race mode, only a minimum of information is shown so the screens don't attract unwanted attention, while in Comfort mode they show a lot more information that could be useful during that relaxing drive … in a 2,000 hp hypercar.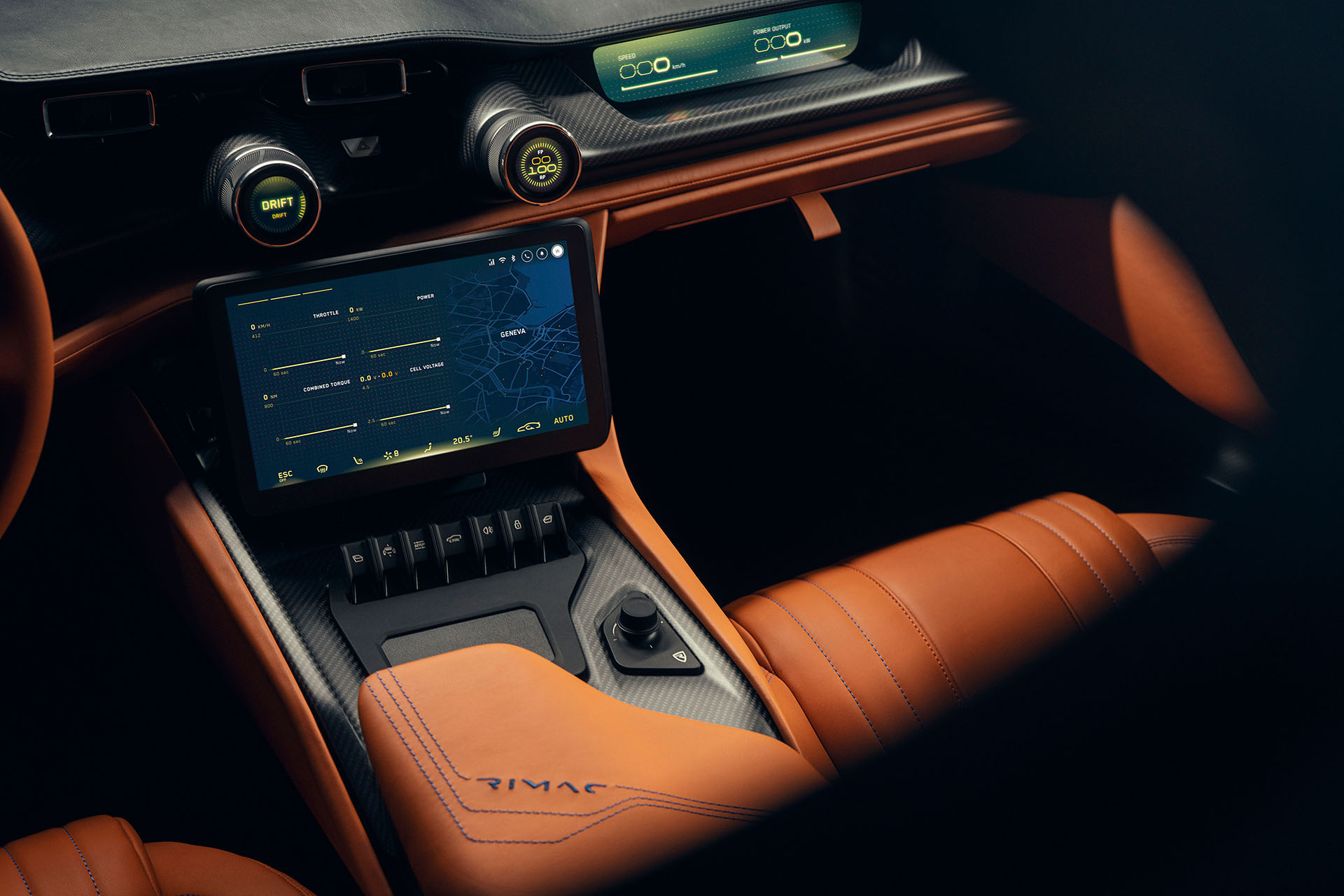 Chances of two of the 150 Rimac Nevera looking the same are slim to non-existent as customers will be able to choose from a massive range of bespoke trim and materials, this flagship is available in different editions by the way: GT, Signature, Timeless, and Bespoke … with a €2,000,000 MSRP I wonder how much some of these Nevera will add up to once the client is finished with his, or her options.
Each client is invited by Rimac to visit the HQ in Croatia so their Nevera can be perfectly matched to their demands, the cars are exclusively available through Rimac's global dealer partners network, taking in 19 sites and many of the world's major cities across Europe, North America, Latin America, Europe, Middle East, and Asia.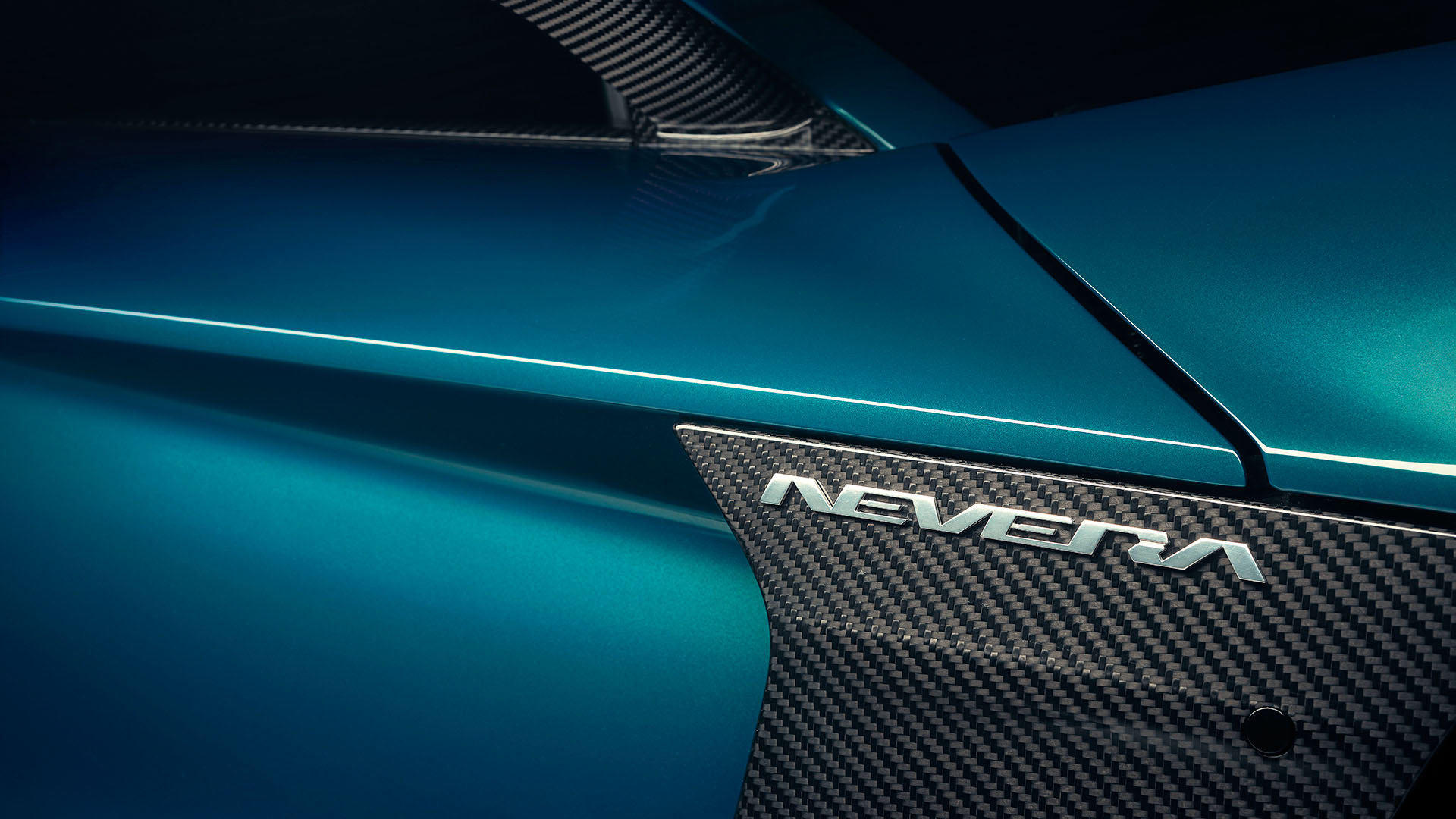 I for one can't wait to see the first Rimac Nevera on the streets being filmed and photographed 'in the wild', I think this will be a hypercar that many future cars will be measured against, the Rimac Nevera will most likely become a reference in this domain … if this is what electric cars look like, and how they perform, I think we are good … still nothing beats the raw sound of a V12 naturally aspirated Lamborghini for me, but that's personal, the automotive world is changing, and we'll have to change with it I guess.