The most powerful ROUSH Performance Mustang has just been revealed, the 2021 Stage 3 option brings the total power output of the Mustang to 750 hp with 670 lb-ft torque, but still comes with a 5 year, or 60,000-mile limited powertrain warranty.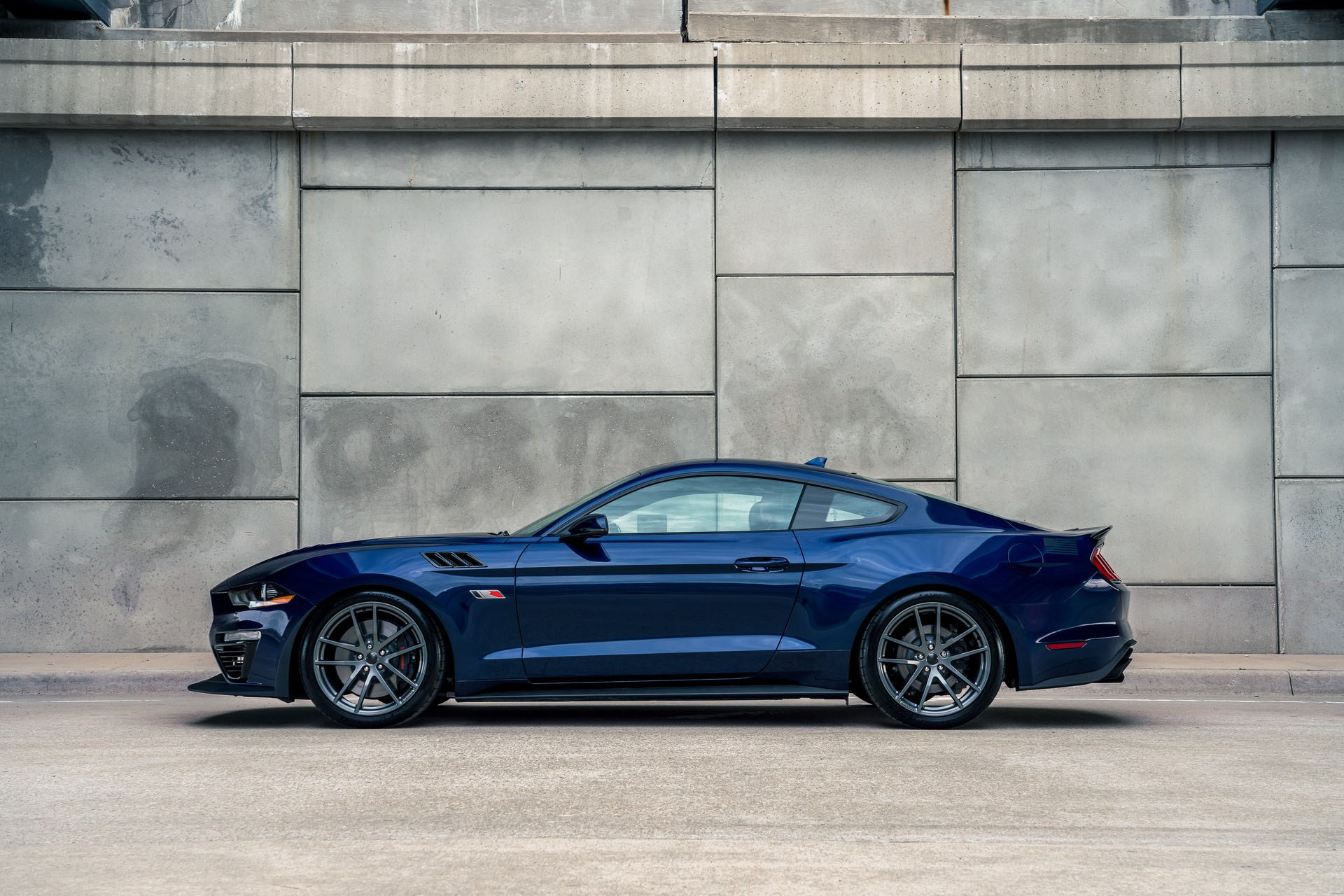 It has been 25 years since the first ROUSH Mustang was made to bring track performance to the streets, this new 2021 ROUSH Stage 3 package comes with either a 6-speed manual gearbox or a 10-speed automatic transmission … and just in case 750 hp with 0 to 60 mph in 3.6 seconds isn't enough, ROUSH has an optional upgrade to 775 hp available too.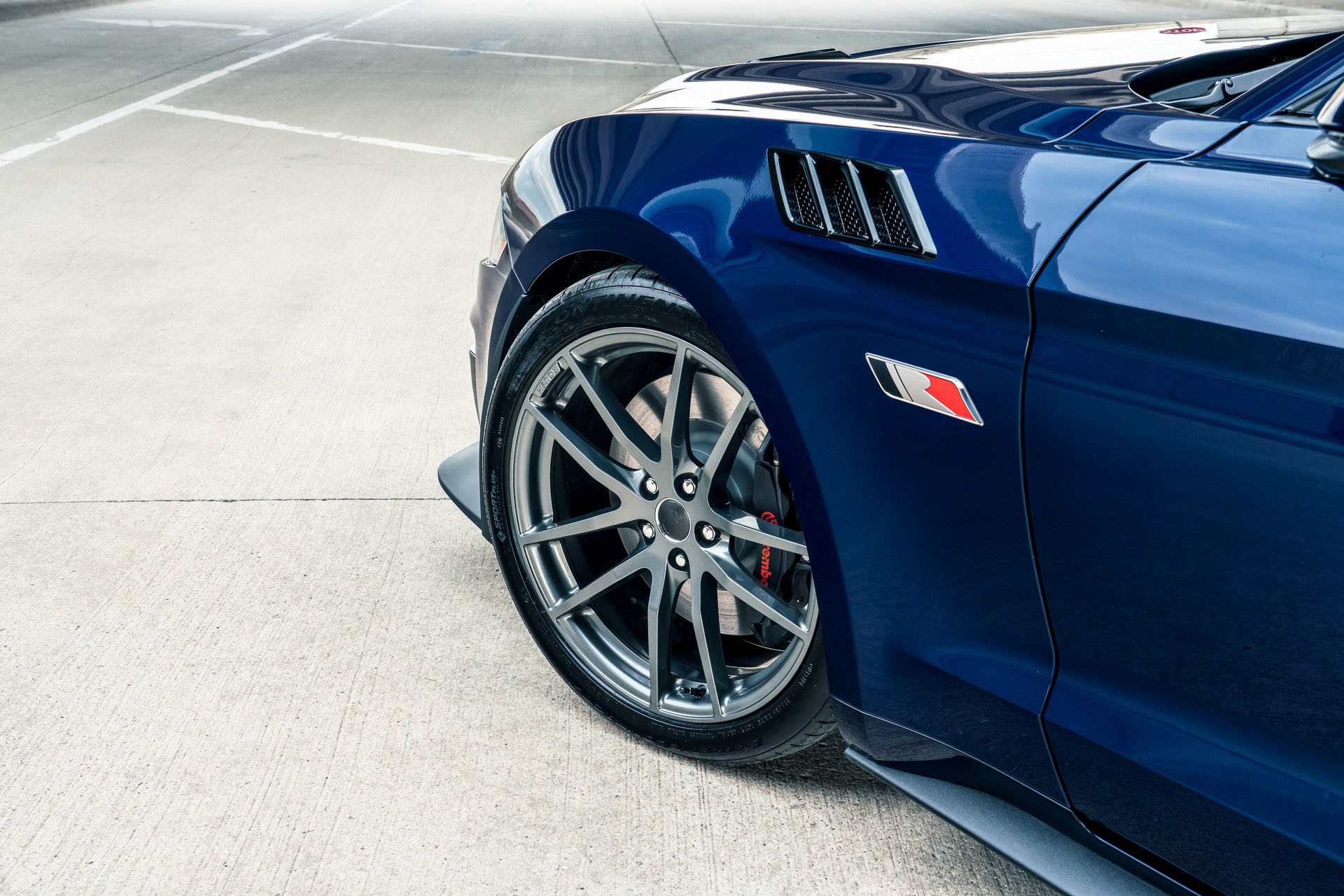 The ROUSH Stage 3 package isn't only about power, it also comes with aerodynamic add-ons for the Mustang, like a new front splitter complete with wheel shrouds, while the front hood gets extra air vents to keep that 5.0L Coyote V8 engine cool, but Stage 3 also comes with the ROUSH Powertrain Cooling Package with additional coolers behind each of the high flow corner pockets.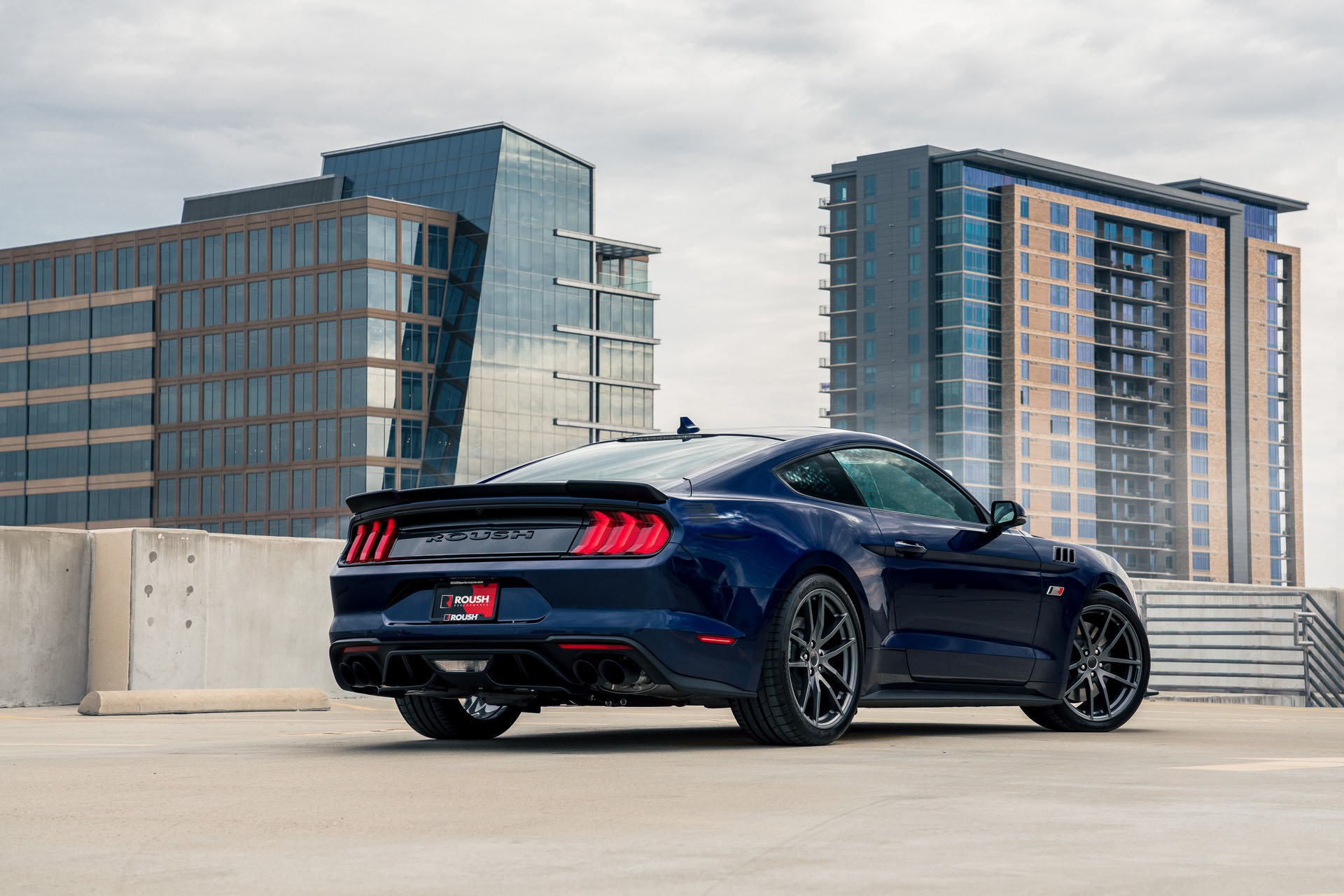 The ROUSH Stage 3 comes in multiple packages, the base 'Signature Package' at $24,995, comes with the 750 hp Phase 2 Supercharger, the R9 aero kit, special MagneRide(r) suspension, the aforementioned Powertrain Cooling Package. At the rear you'll get four, black tips on the performance exhaust while the interior gets a Sport Package upgrade, wheels are Jet black 20-inch Flowform with Continental Sport tires.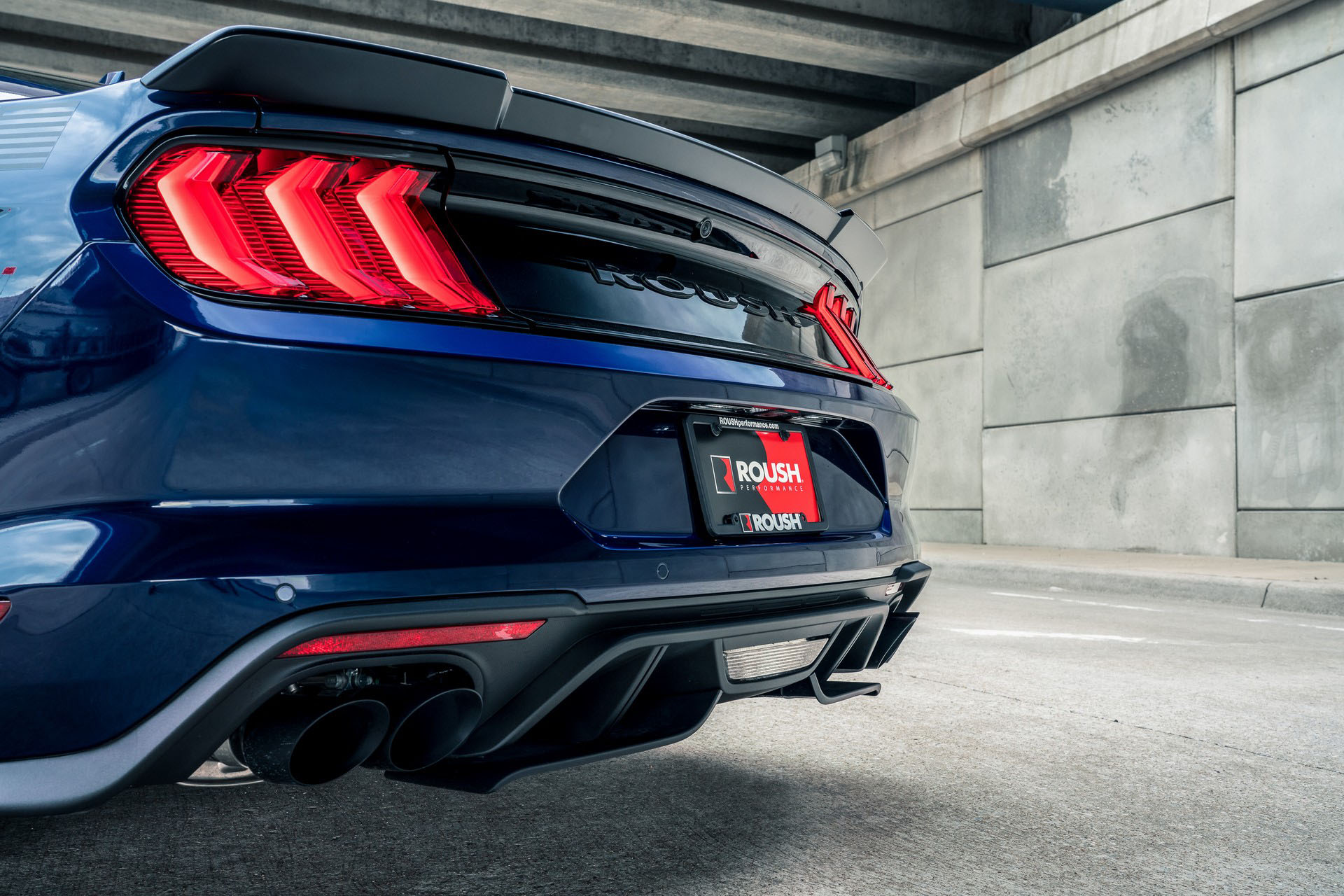 With the 'Competition Package' comes the active exhaust, some engine bay styling, a premium car cover, and special lug nuts … but things get more interesting with the 'Podium Package' that includes both preview packs and adds a stunning, Active Aero carbon fiber rear wing and Brembo GT brakes for the front.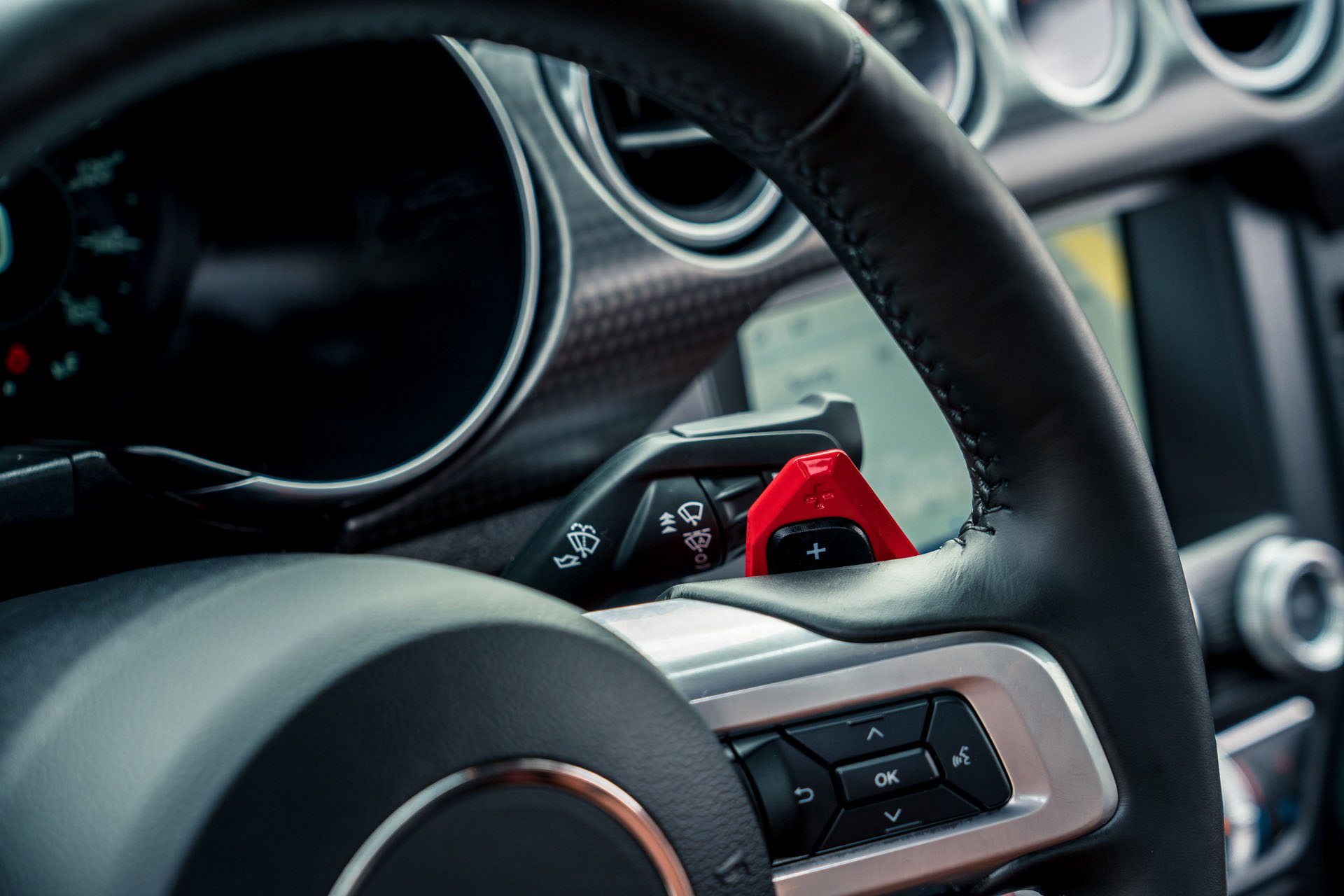 And these packs don't even list the optional power upgrade to 775 hp Power Upgrade, or an X pipe exhaust, Agata grey 20-inch Forged wheels are an option too … and just in case you prefer a convertible, ROUSH has a Convertible Style bar on the options list for you.
As standard, the interior in the Stage 3 kit comes with black leather sport seats and multiple ROUSH dials and badges, but you can opt for Black or Amaretto tinted premium-design leather and Billet pedals to complement that billet aluminum paddle shifters.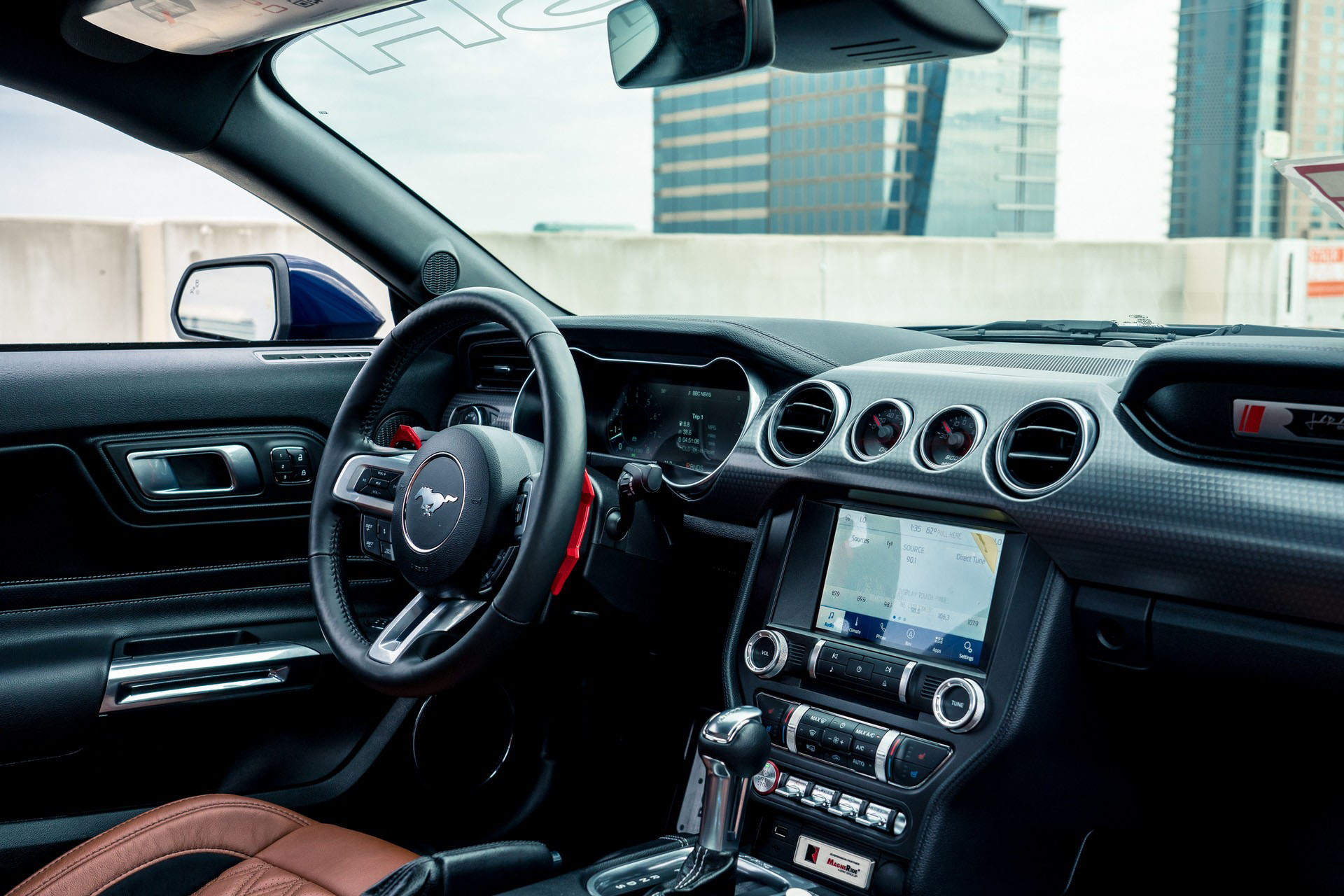 So if you really want to have a special Mustang, the ROUSH Stage 3 package will add at least $24,995 on top of the base price for a regular Ford Mustang GT Fastback that starts at $36,120 before options, but somehow I doubt many ROUSH customer will start with a base model Mustang to add this Stage 3 kit onto. If you want to create a ROUSH Stage 3 Convertible you'll have to start with the Mustang GT Premium Convertible at $45,620.