The 2021 Shelby Super Snake comes with 825 hp from the supercharged 5.0-Liter Coyote V8 engine and is listed from $133,785 with a base model from Ford, the Mustang GT with a manual transmission … if you get in touch with the Shelby Sales team you can even buy a $79,995 package to fit on your existing Ford Mustang GT (from the 2018 model on), but for the Shelby 2021 edition of their Super Snake they've come up with something new: a limited edition 'Speedster' option.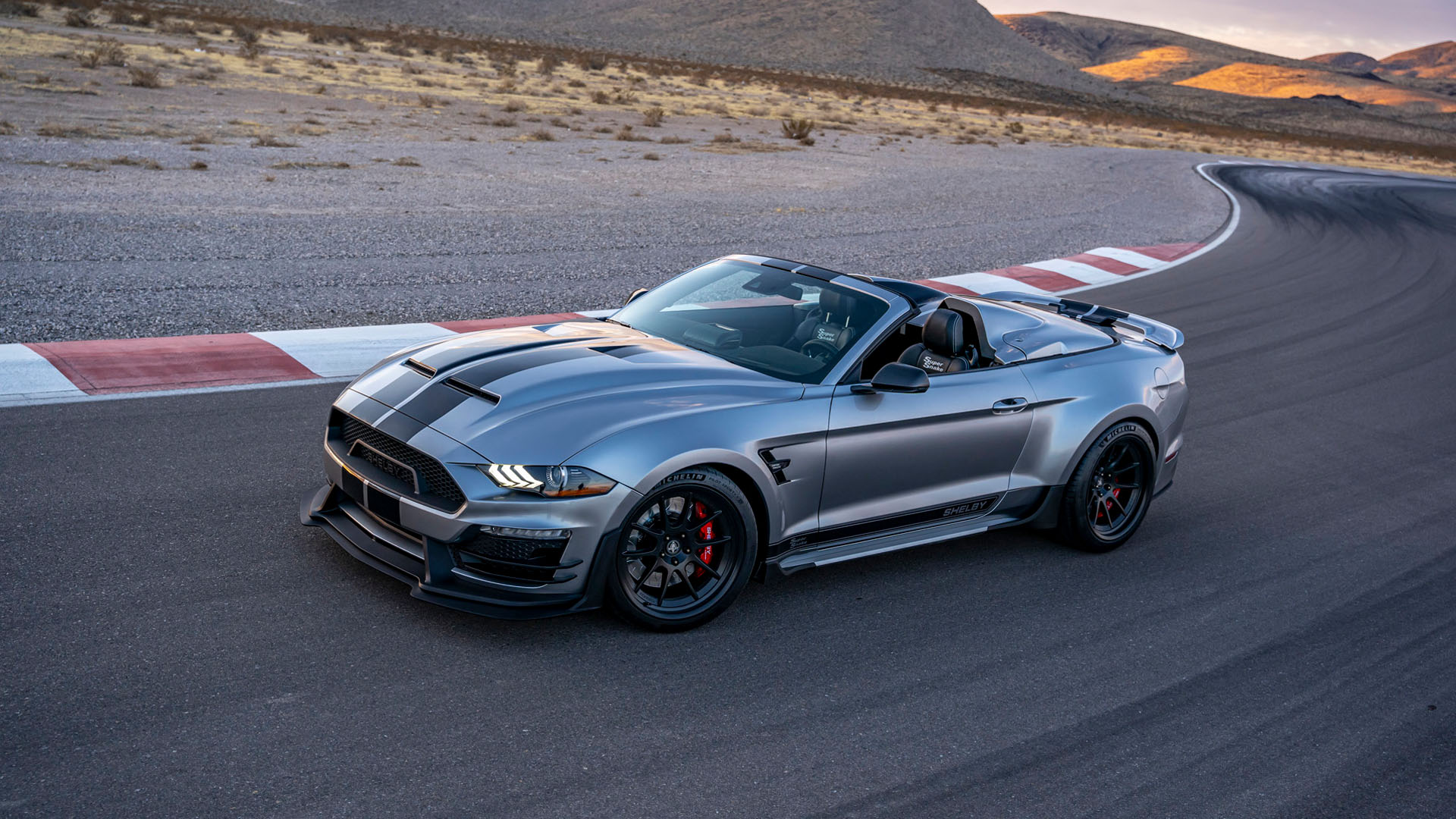 If Carroll Shebly would still be alive today, he would be celebrating his 98th birthday, to celebrate this, there will be only 98 units of the Shelby Super Snake built in the United States, but only 25 Speedster versions will be available, each branded with a unique CSM number, and all of them will be included in the Official Shelby Registry.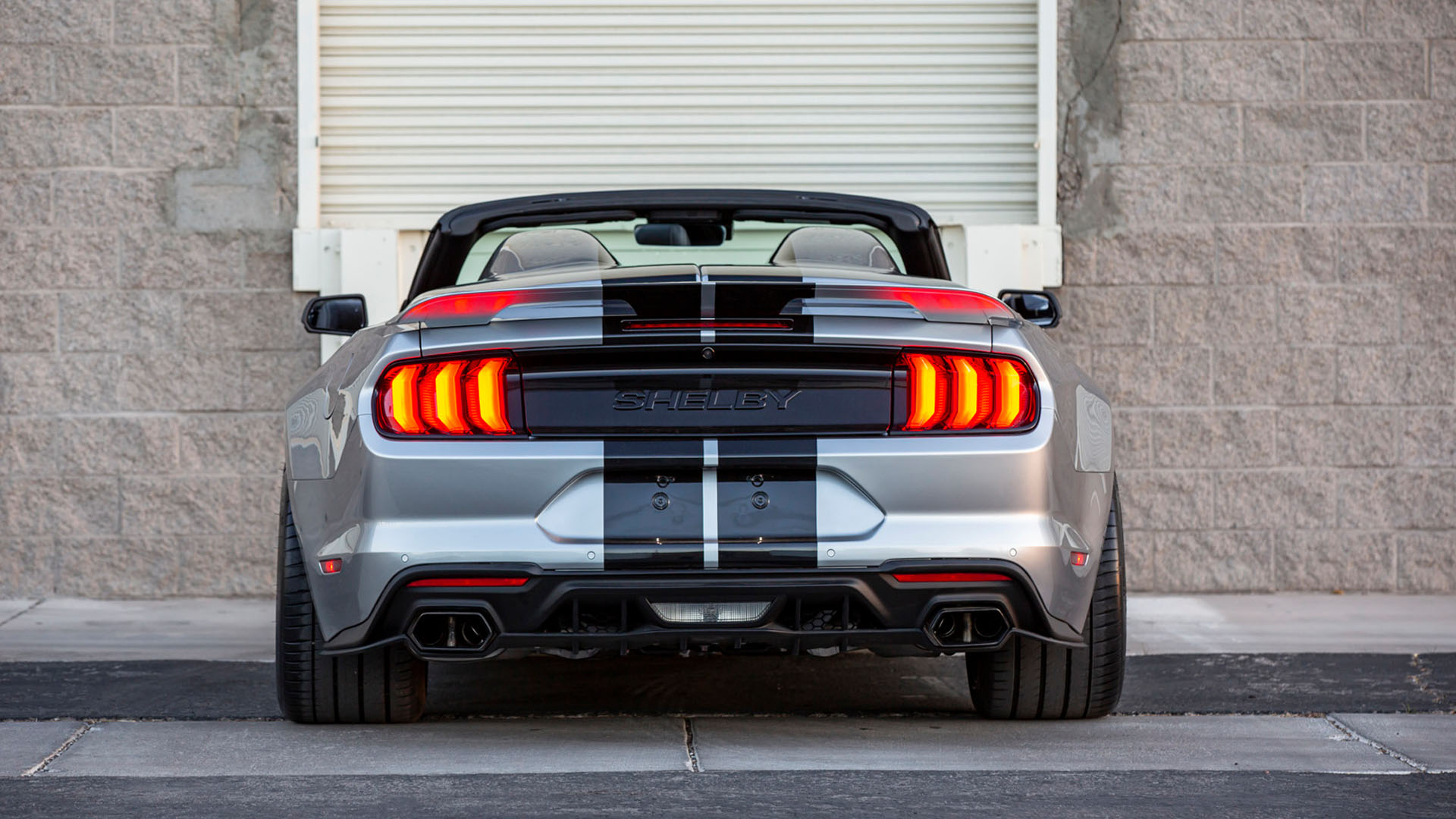 Not only will you get a supercharged Ford 5-Liter V8 engine capable of reaching 60 mph in 3.5 seconds, but the modified Shelby suspension and Brembo sourced brakes allow this car to be driven at higher cornering speeds with improved stability, Shelby even offers a caster camber kit to get behind those amazing 20-inch monoblock forged wheels.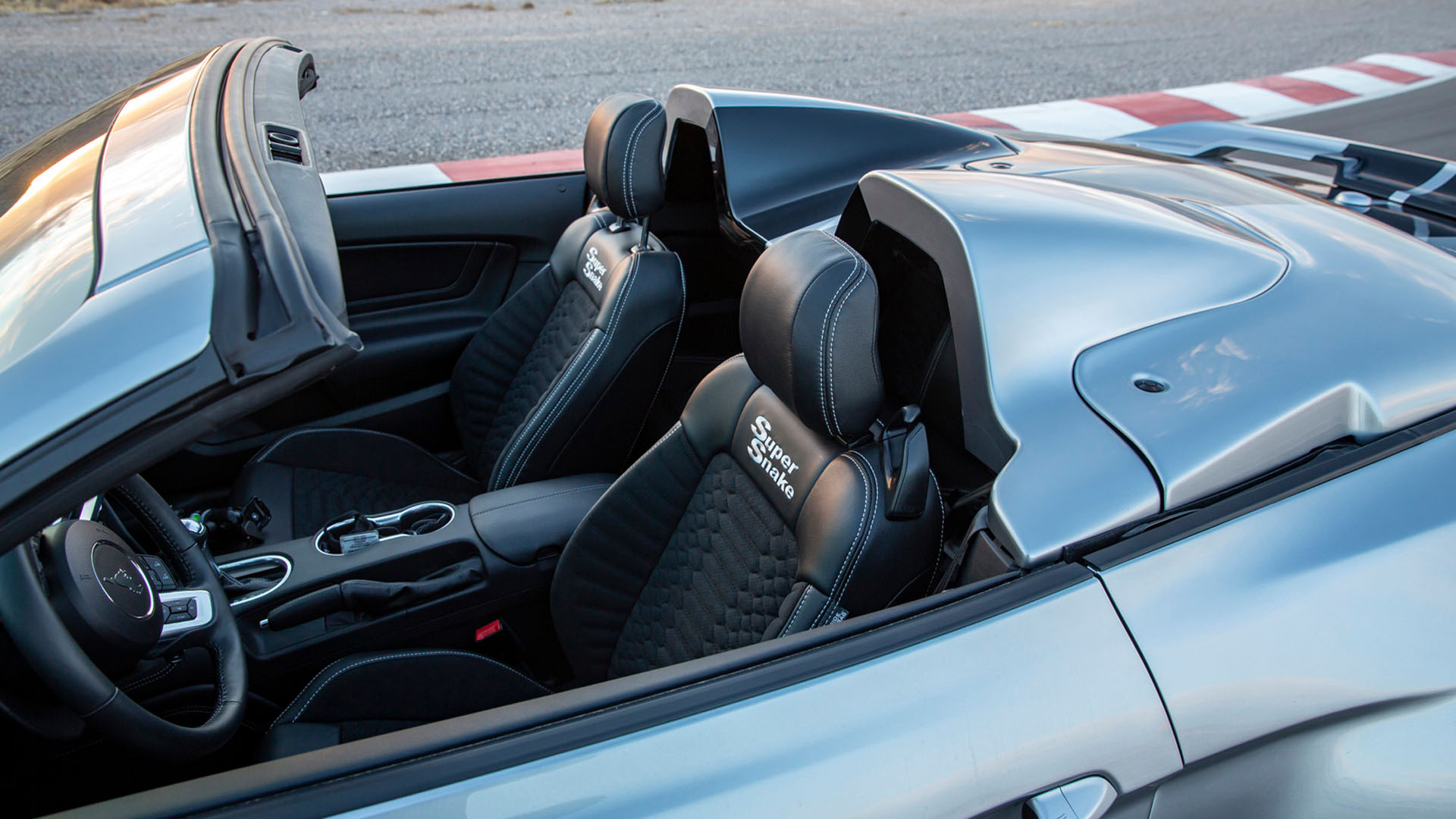 The Shelby Super Snake Speedster can be built with either a manual or an automatic gearbox, while a Borla exhaust made to Shelby specifications allows you to listen to the music while driving topless and being seated in some amazingly detailed seats, complete with 'Super Snake' embroidery, naturally the interior features the bespoke CMS badge.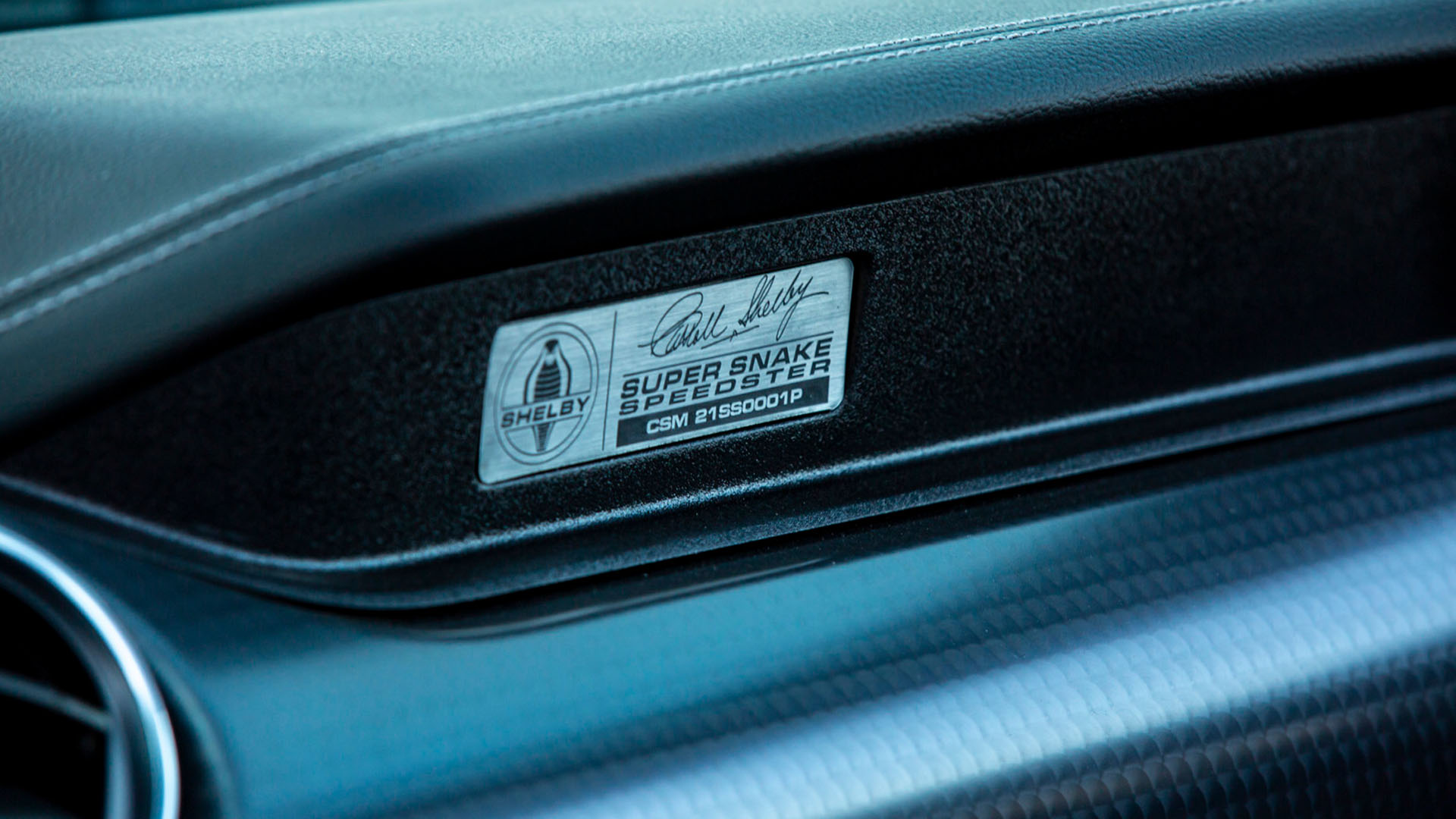 While a factory Ford Mustang GT already looks good, after a stint from Shelby she looks amazing, thanks to aluminum front fenders, naturally in a wide-body version, a ram-air hood to keep that supercharged V8 cool, a different front bumper and air intake, new side sills and naturally the rear gets a bigger wing, a new tail panel that proudly shows 'Shelby', and an aggressive diffuser to suit the sound from the big-bore exhaust.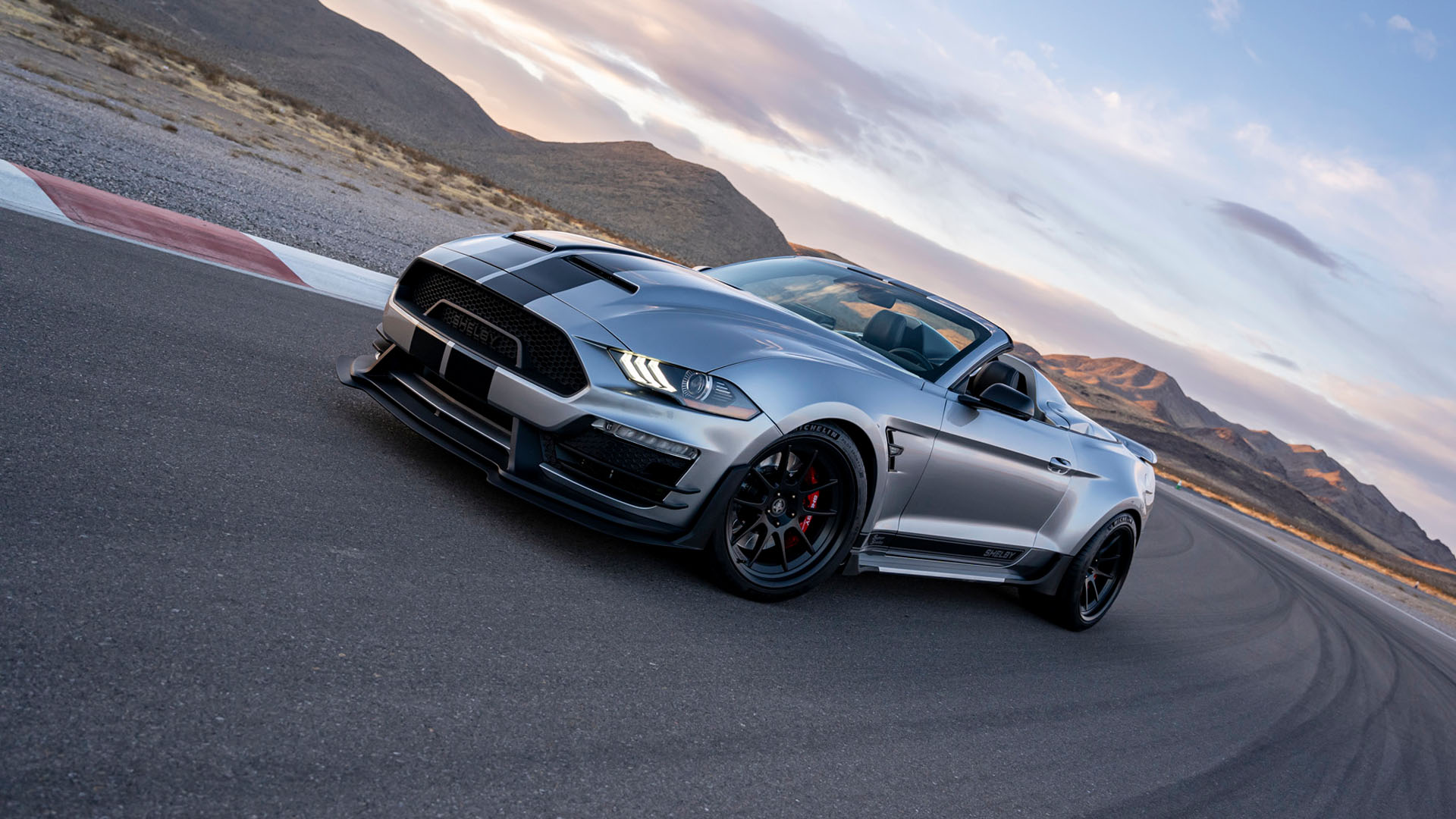 "The new Speedster is stunning, from a styling perspective, there is simply nothing like it on the road. With the widebody option, it's a rare combination of sleek elegance and American muscle machismo. This is the automotive equivalent of a powerful heavyweight boxer fitted into a stylish, fine suit. And with only 98 available in the US, it will be ultra-rare." Gary Patterson, president of Shelby American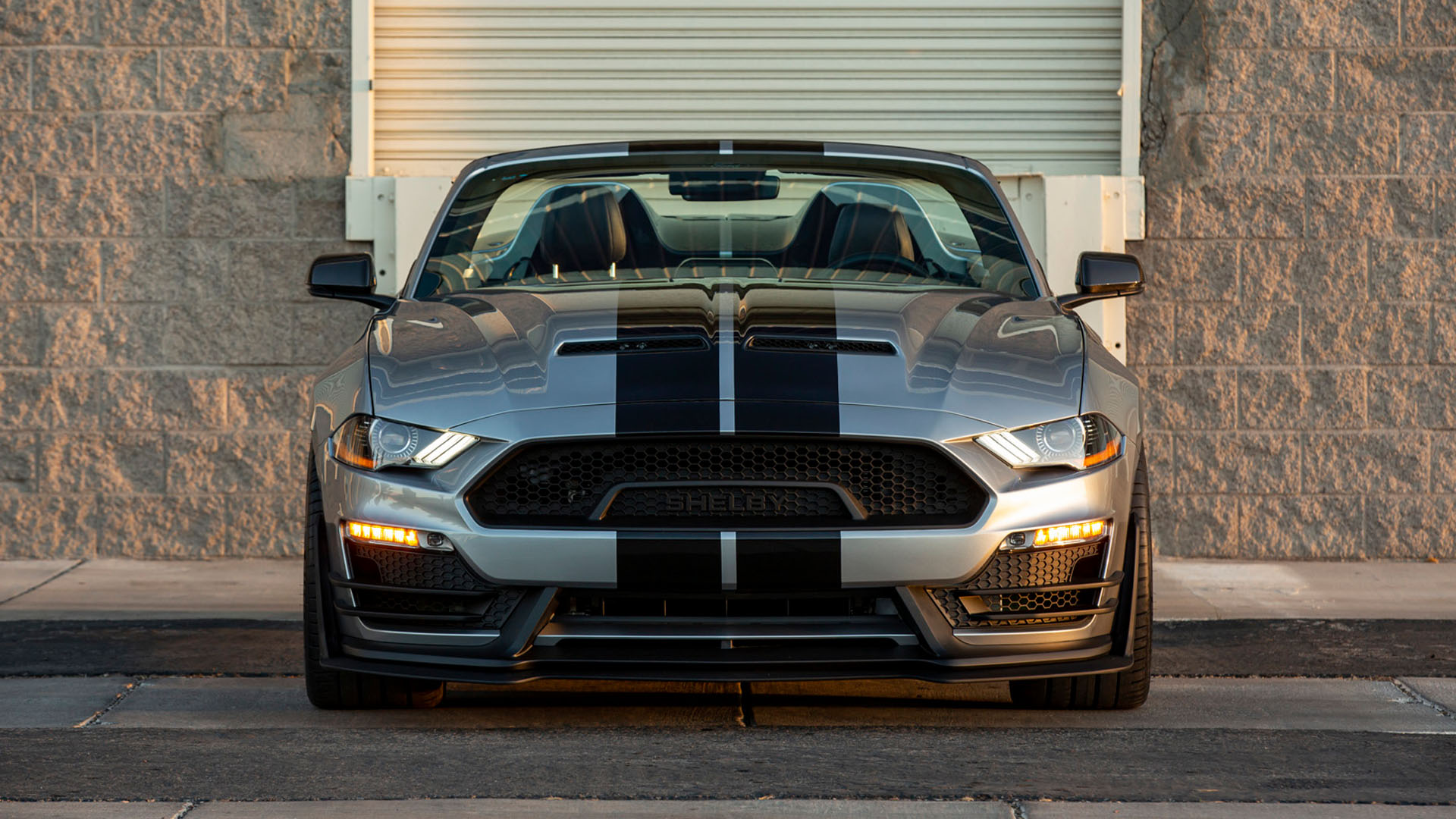 To create the Shelby Super Snake Speedster limited edition you'll need to start with a Ford Mustang GT Convertible, onto which Shelby fits their custom Speedster Tonneau, she will also come with a striping package unique to the Speedster version, and naturally the obligatory floor mats and door sill plates with the 'Speedster Edition' logo.