The McLaren Elva is undeniably one of the most extraordinary and evocative cars ever conceived. Its historical roots can be traced back to the United States Road Racing Championship, leading to the renowned Can-Am racing series of the late '60s and early '70s. The original McLaren Elva, derived from the French phrase "elle va" (she goes), marked Bruce McLaren's entrance into Can-Am racing and laid the foundation for the dominant McLaren racers of the era.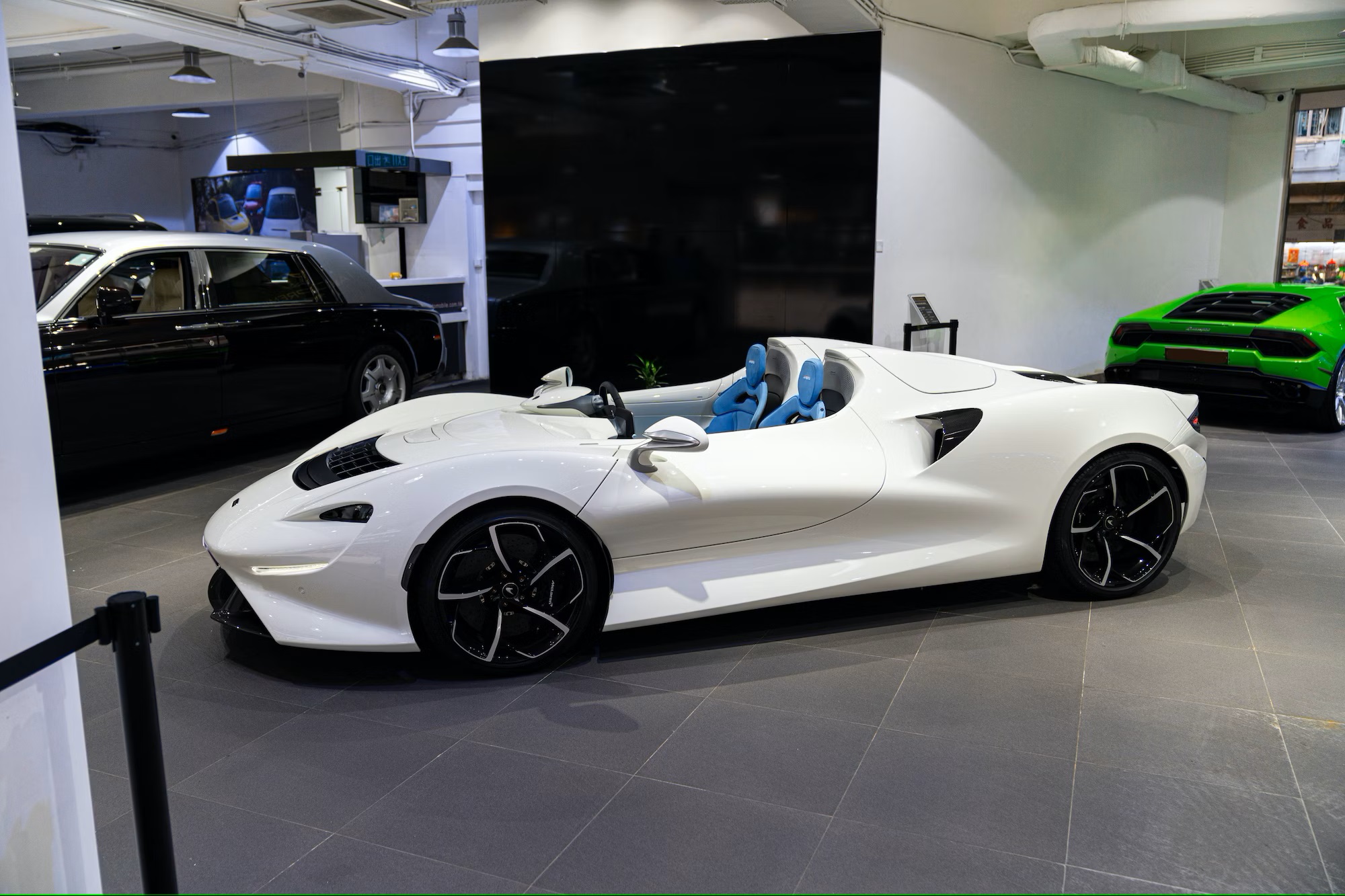 As perhaps the boldest addition to the modern McLaren lineup, this 2021 McLaren Elva, currently listed for sale on Collecting Cars, certainly lives up to this rich history. With a mere 93 kilometers (58 miles) on the odometer, this machine boasts a custom carbon fiber body draped lightly over an enhanced version of McLaren's proprietary Monocell II chassis. Its exterior is finished in white, and its interior features blue synthetic suede accents. It rides on a set of black 19-inch front and 20-inch rear alloy wheels with diamond-cut faces. It also features black calipers, carbon-ceramic brakes, and Pirelli P Zero tires. Factory-installed features include front and rear parking assistance, a digital dashboard, and integrated helmet storage.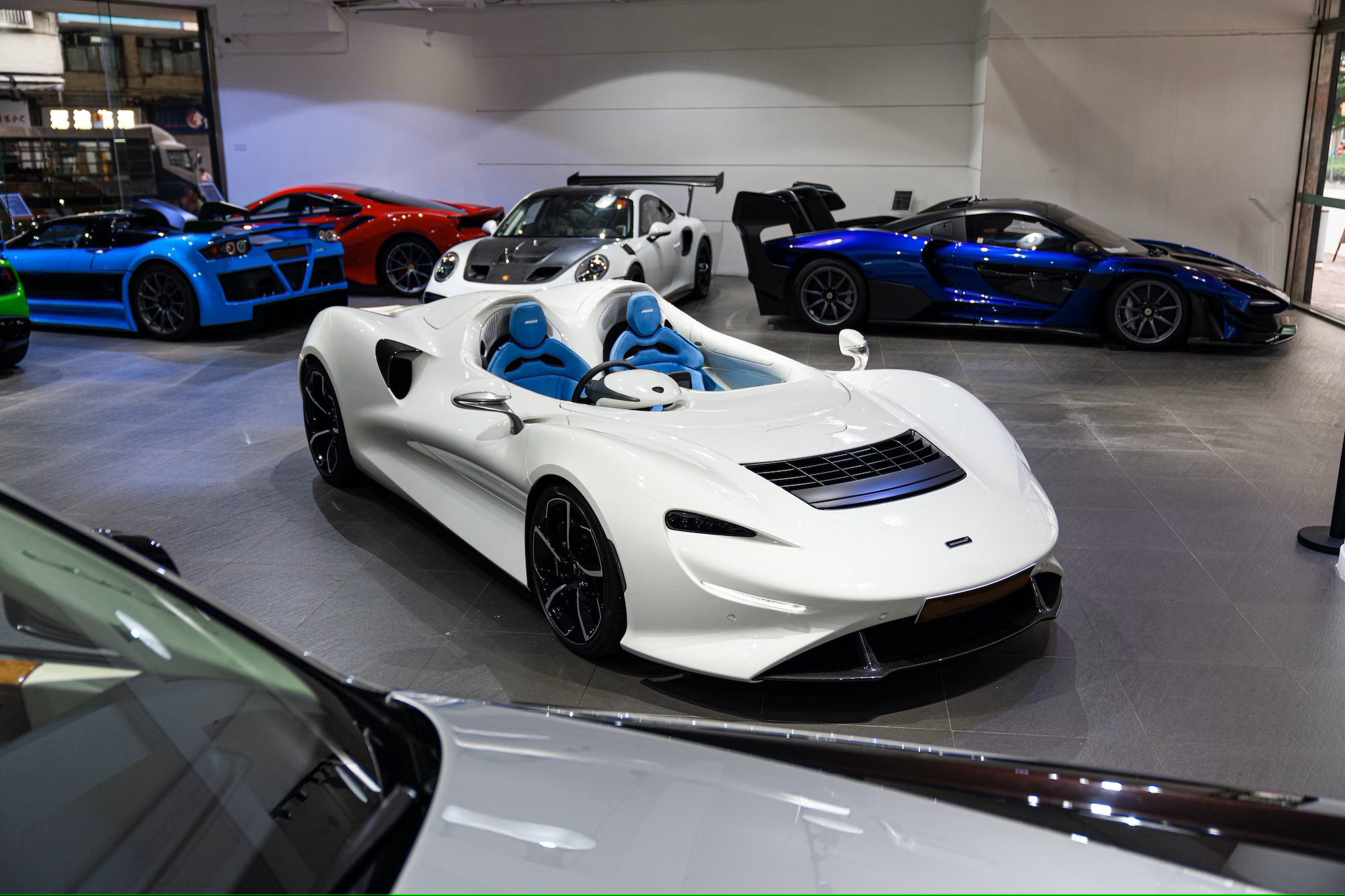 The most striking visual feature of this vehicle is the complete absence of any traditional greenhouse structure—no windshield, side windows, or rear glass. Instead, twin prominent pods provide protection for the occupants from behind, and an innovative vent in the front rises at higher speeds to create an air curtain that guides the oncoming breeze up and over the passengers.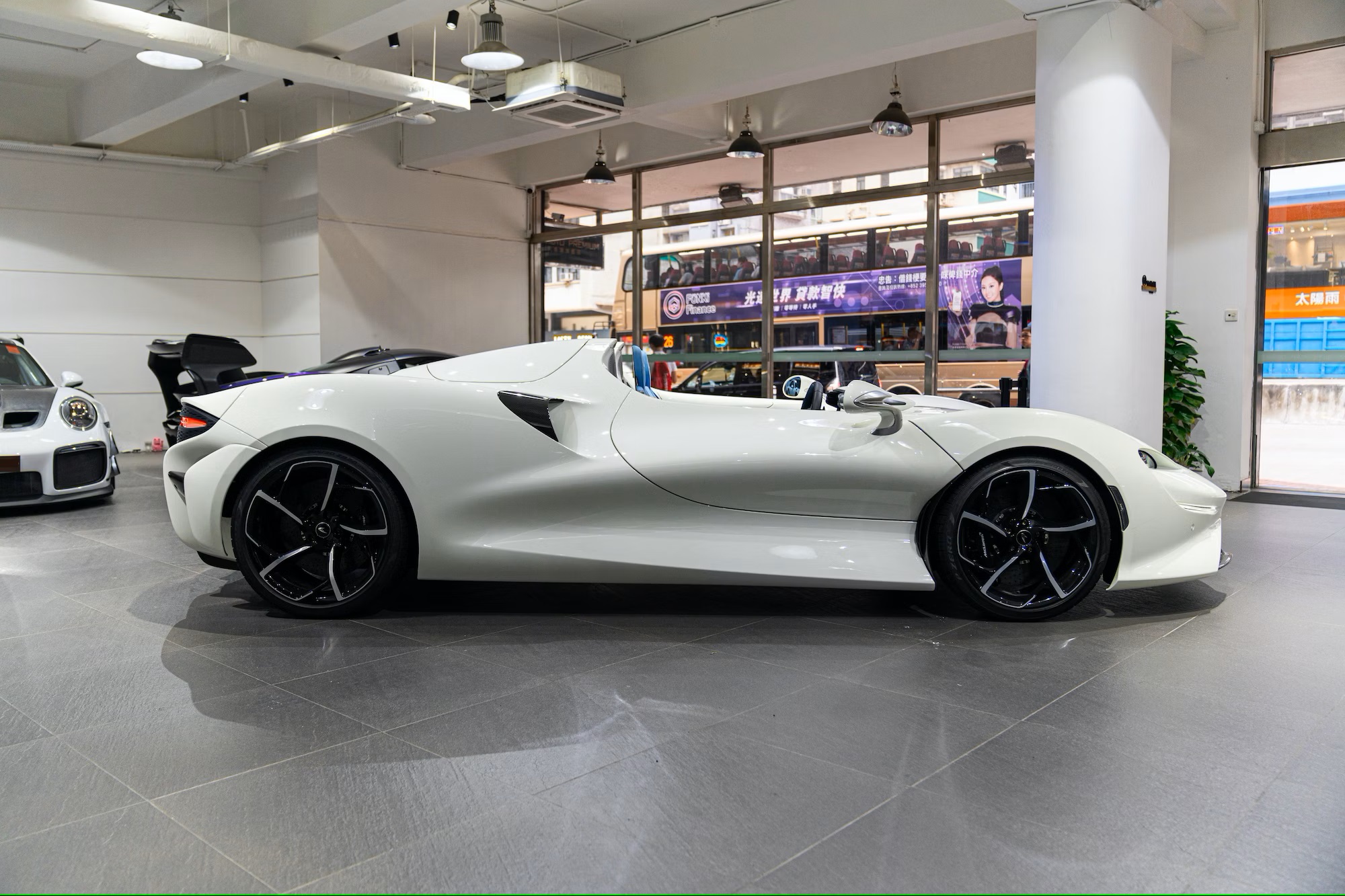 The Elva is powered by a 4.0L/804 HP M840TR twin-turbocharged engine, delivering an impressive 804 bhp to the rear wheels through a seven-speed automatic transmission with paddle shift capability. It also employs McLaren's advanced Proactive Chassis Control II, double-wishbone adaptive-damper suspension, and sintered carbon ceramic ABS braking systems. It also incorporates electro-hydraulic steering, auto-drag reduction, launch control, as well as traction and stability controls, creating a futuristic and highly capable handling suite.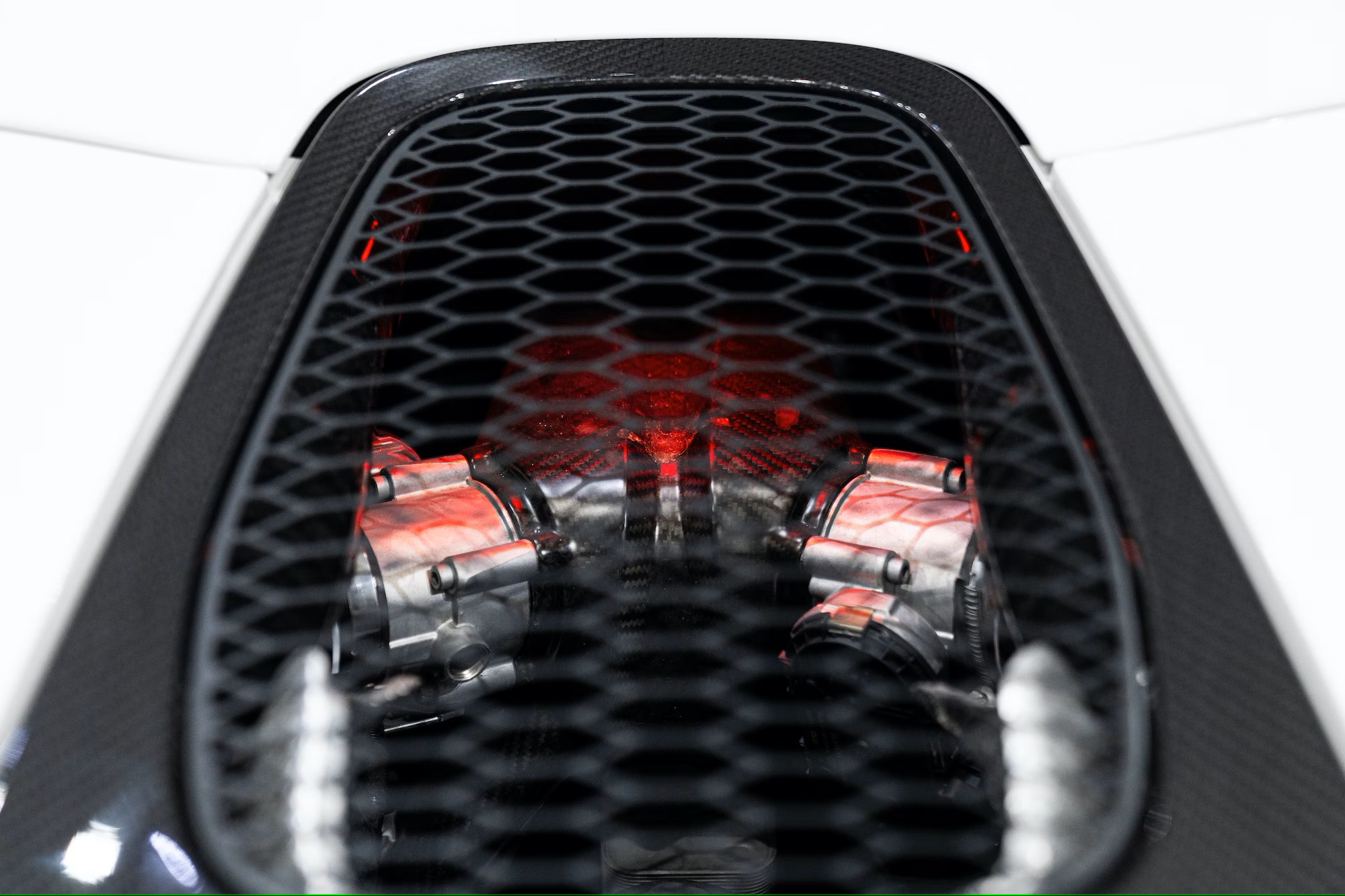 With only 93 kilometers (58 miles) on the odometer at the time of cataloging, this remarkable machine remains in impeccable showroom condition. Being number 80 of a limited production run of just 149 units, this delivery-mileage example would make a remarkable centerpiece in any supercar collection and is certain to turn heads wherever its new owner chooses to take it.
Source: Collecting Cars